There is something so magical about the weeks before Christmas with the festive decorations, parties, and all that lovely goodwill going around. And if you're looking for a magical activity for your kids or students, these letter to Santa template printables.
They make writing to Santa super easy.
(Did you know American kids have been writing letters to Santa Claus for well over 150 years?)
RELATED: Free Printable Christmas Bingo Cards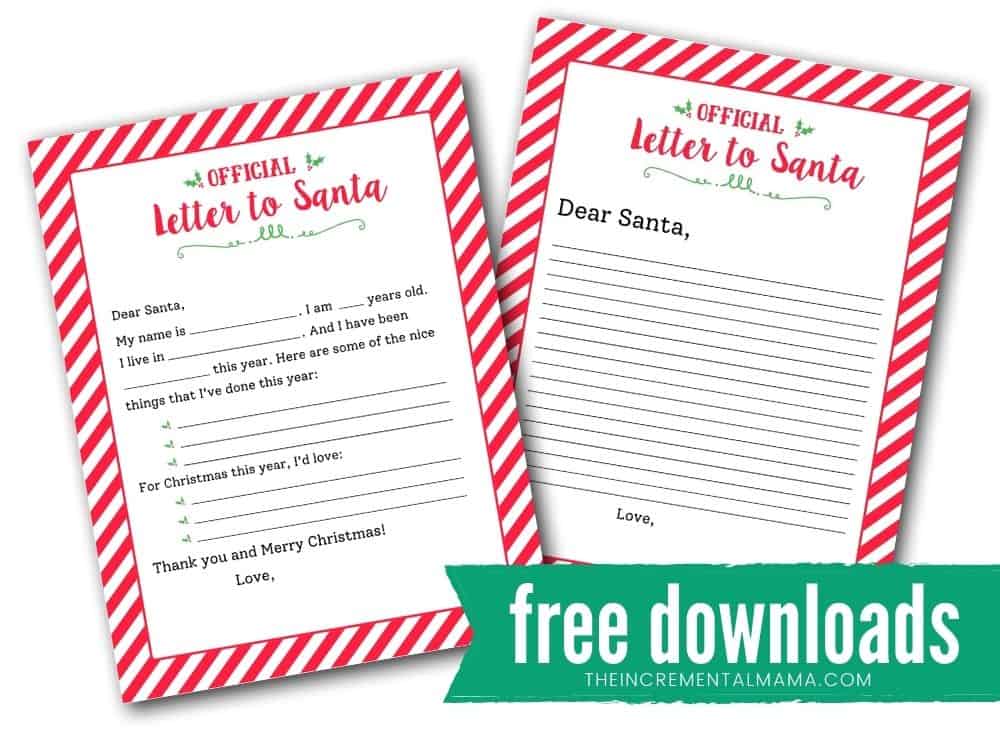 FREE LETTER TO SANTA PRINTABLES
This download has 2 different templates to choose from depending on your child's writing level. The first is a blank Santa letter template that allows your kid to get creative and craft their own "Dear Santa" letter.
The second template provides a structure that is perfect for younger writers. Your child can fill in the blanks to write their name, age, hometown, and whether they were good or not during the year.
Then, they can list the nice things they've done during the year before finally writing their Christmas wishes.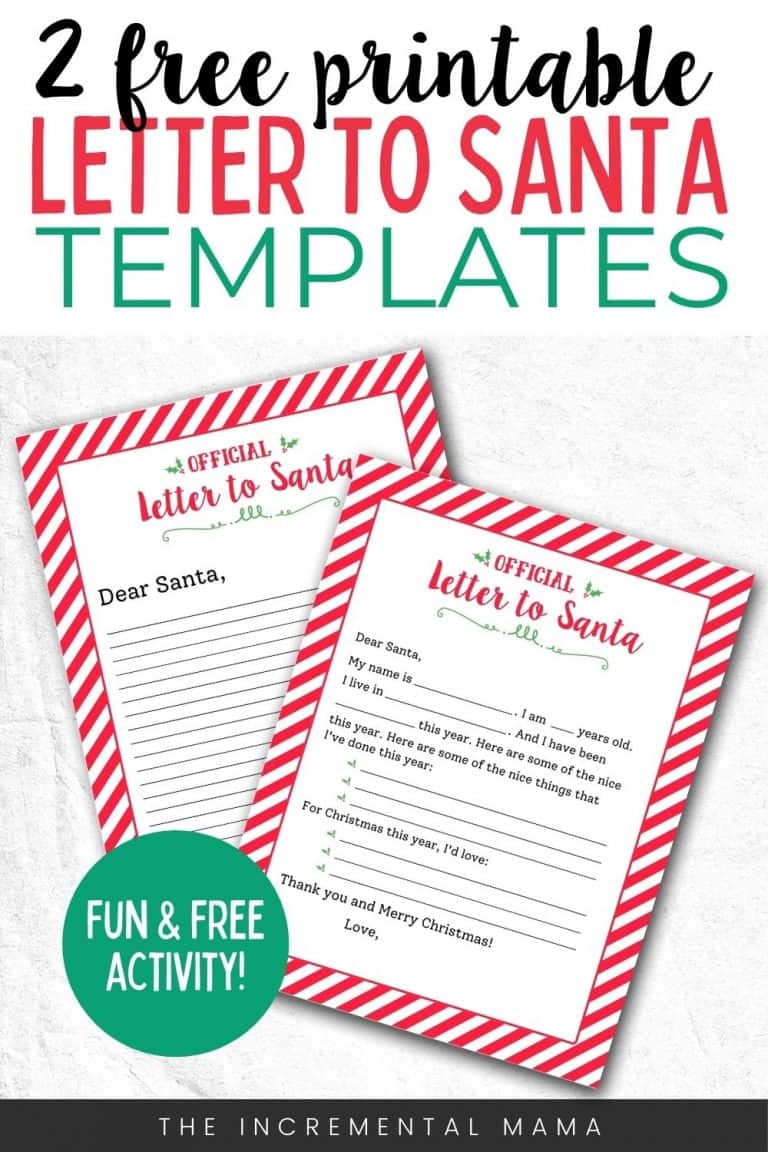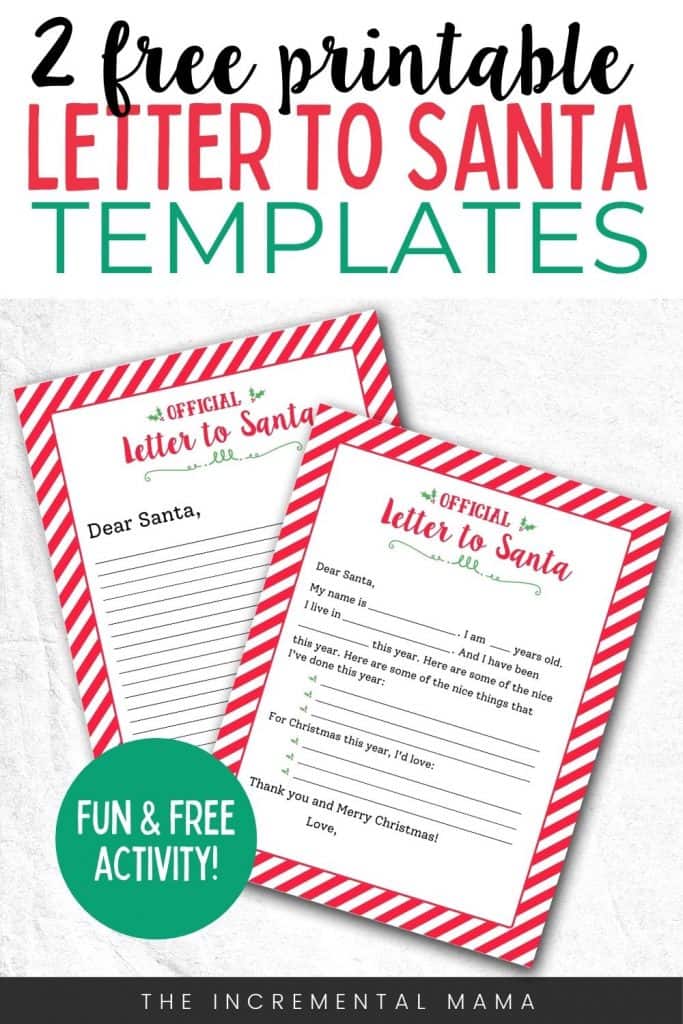 GETTING A REPLY TO YOUR DEAR SANTA LETTER TEMPLATE
Thanks to the wonderful United States Postal Service, your child can get a return letter from Santa postmarked from The North Pole. How amazing is that?
(Just FYI, the USPS recommends postmarking your letter to Santa by December 7th to give them enough time to get a reply out by Christmas.)
Of course, you could just send a reply in the mail, but having the letter postmarked from The North Pole is magical, if you ask me.
Here's what you do:
1. Write a letter to Santa (using this cute little letter to Santa template).
2. Write a personalized letter from Santa to your child. If you want to write an extra special letter, I've created an editable Letter from Santa that you can personalize for your child.
3. Insert both letters into an envelope that has a 1st class stamp.
4. Address the envelope to your child with the return address marked as SANTA, NORTH POLE.
5. Place that envelope into a larger envelope (with appropriate postage) and address it to:
NORTH POLE POSTMARK
POSTMASTER
4141 POSTMARK DR
ANCHORAGE AK 99530-9998
And that's it!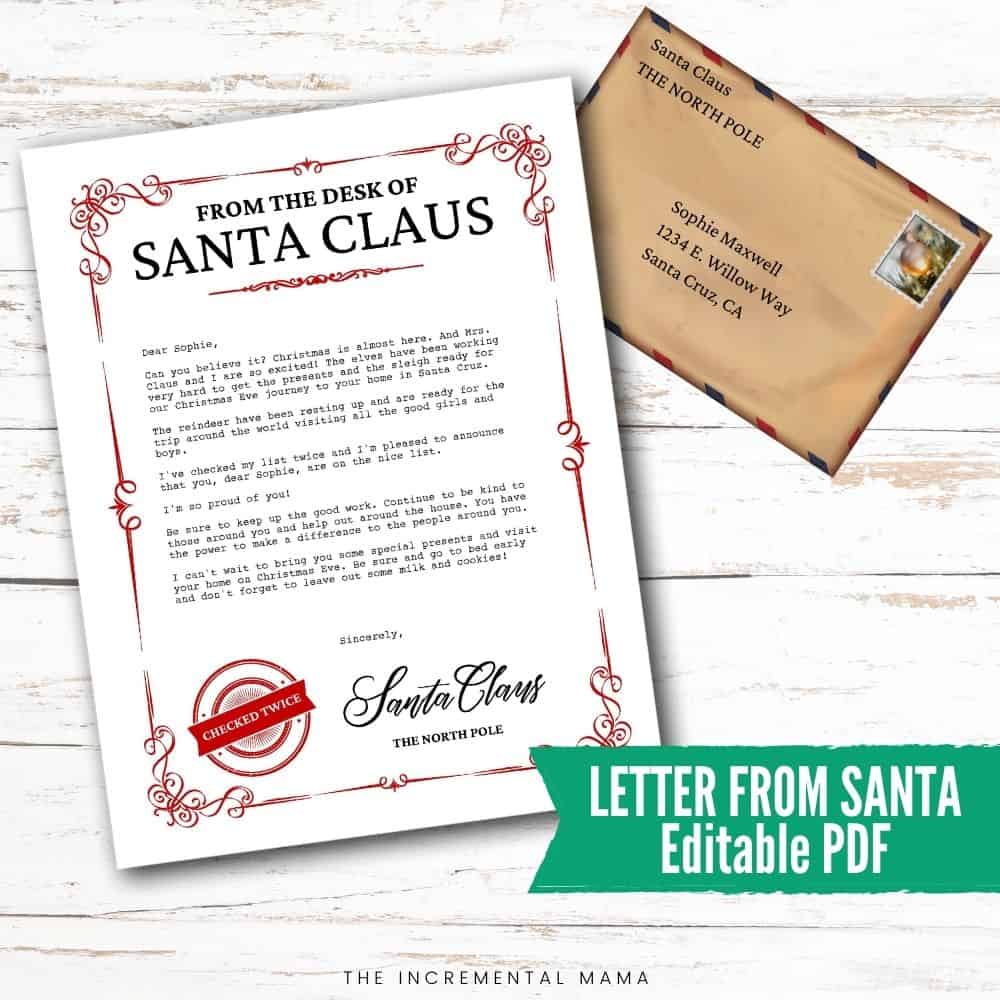 DOWNLOAD THE LETTER TO SANTA TEMPLATE
You can download the Dear Santa templates by clicking the link below. I hope you enjoy these printables and have a very Merry Christmas!
CLICK HERE TO DOWNLOAD THE LETTER TO SANTA TEMPLATE
If you're looking for more fun Christmas activities, check out the free printable Christmas bingo printables. Easy for young kids and fun for everybody!