It's always wonderful when Christmas gifts look fun and festive. It's even BETTER when they look that good for little to no extra cost.
These free printable Christmas tags are exactly what you need to take your gifts to the next level without breaking the bank or taking very much time.
200+ Free Printable Christmas Tags
So many option! All of them good looking and easy to navigate. Simply scroll to find the printable Christmas tag templates that strike your fancy.
Cute and Modern Christmas Tag PDF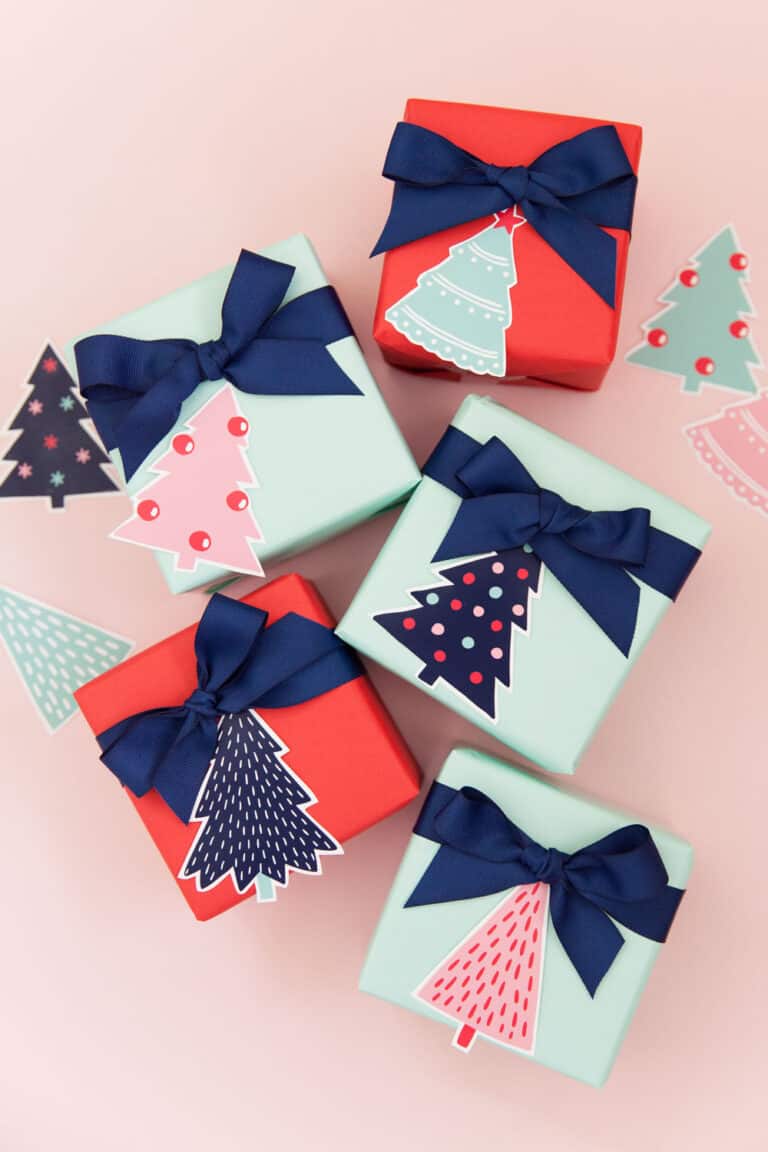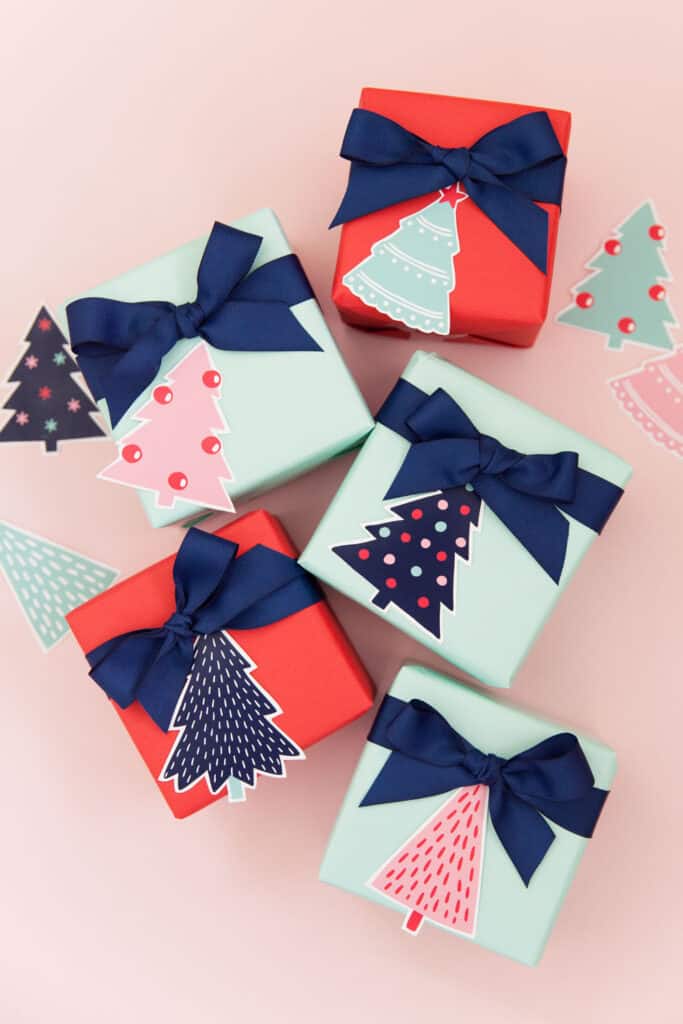 Adorable Christmas Tree Tags – From Tell Love and Party
These cute fun Christmas tree tags are whimsical, unique, and best of all FREE!
I love that they are not your typical shape or traditional colors. Their free printable PDF Christmas tag template is easy to use and Tell Love and Party have some excellent tips on how to make them look really professional.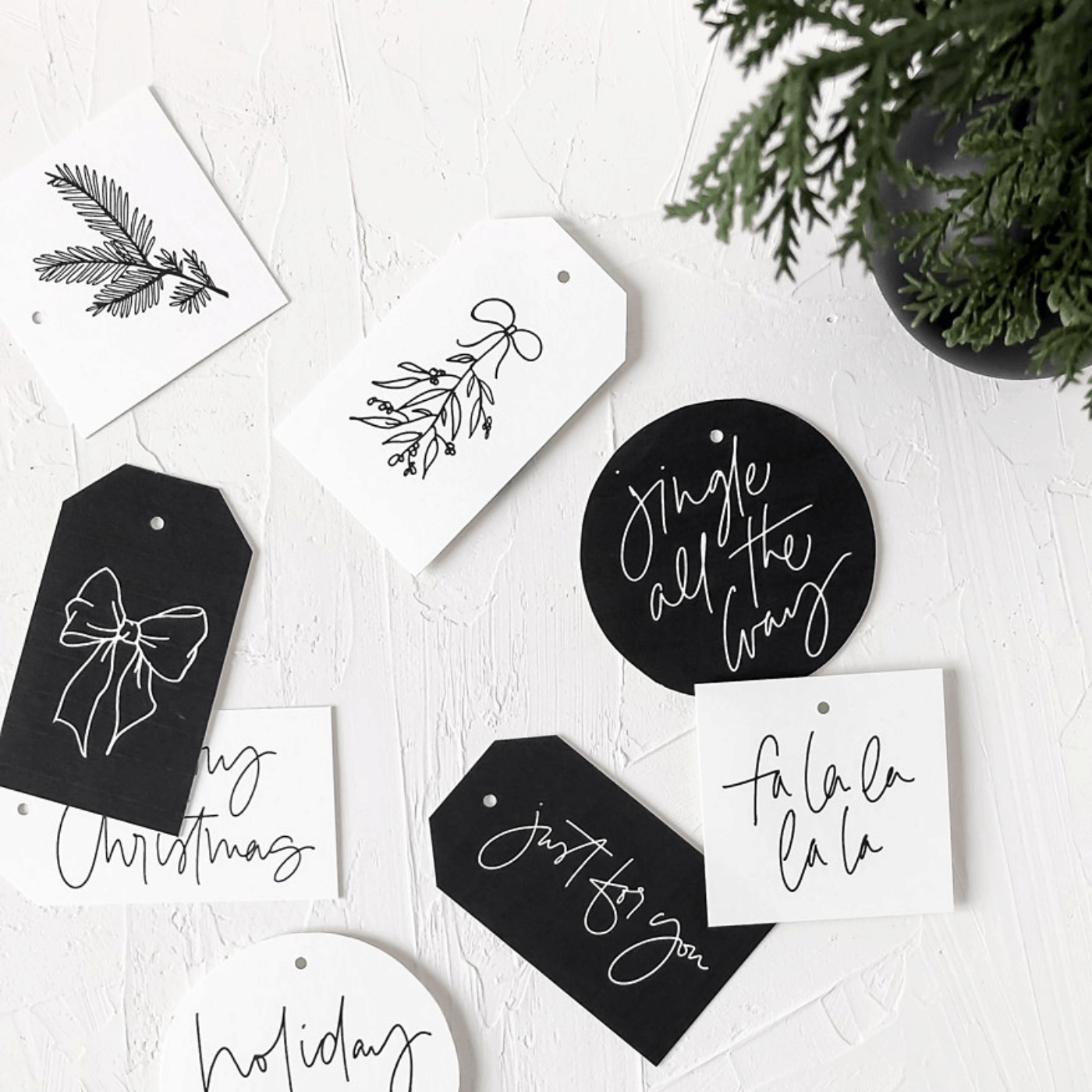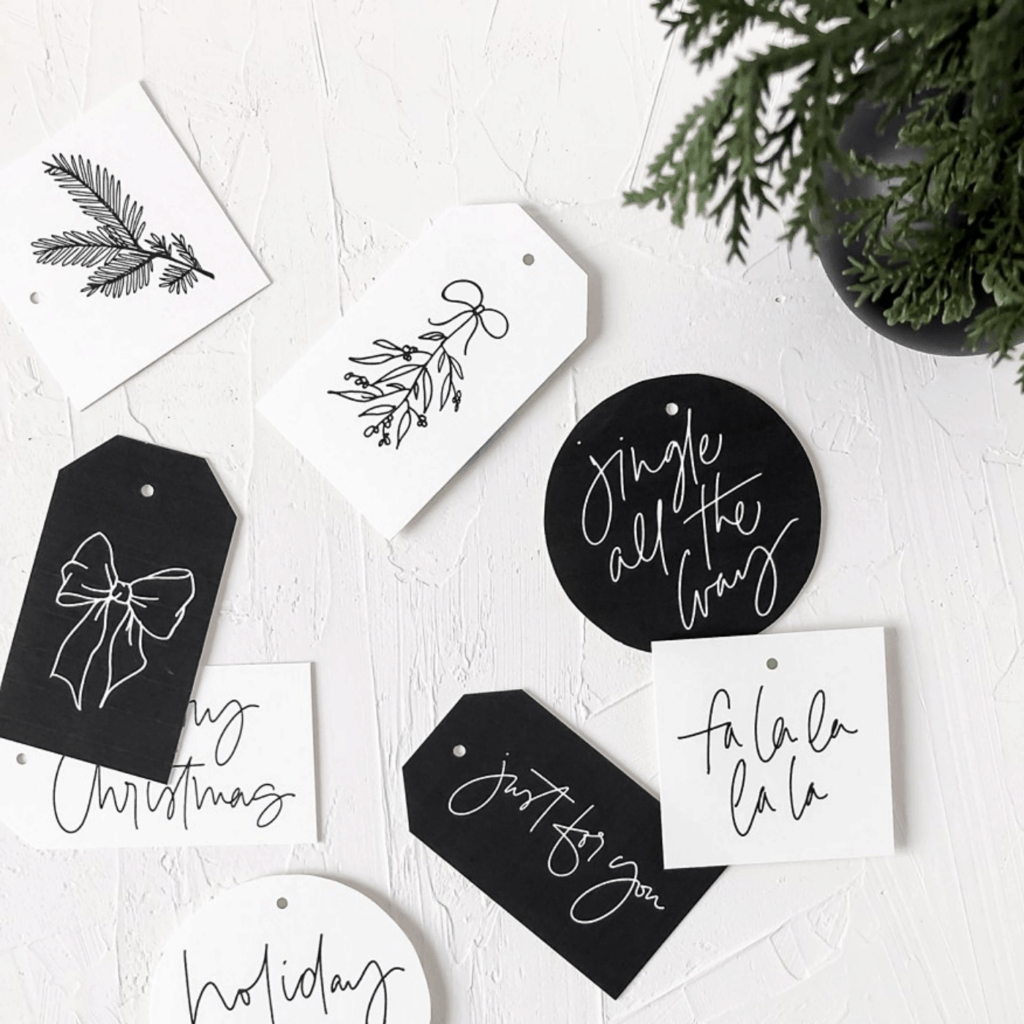 Minimalist Hand Lettered Holiday Tags – From Saffron Avenue
Free hand-lettered printable Christmas tags for the win. These are classy and modern looking, a great choice if you have a minimalist style. OR if you have a wild funky style and need tags that will go with ANYTHING! Win win.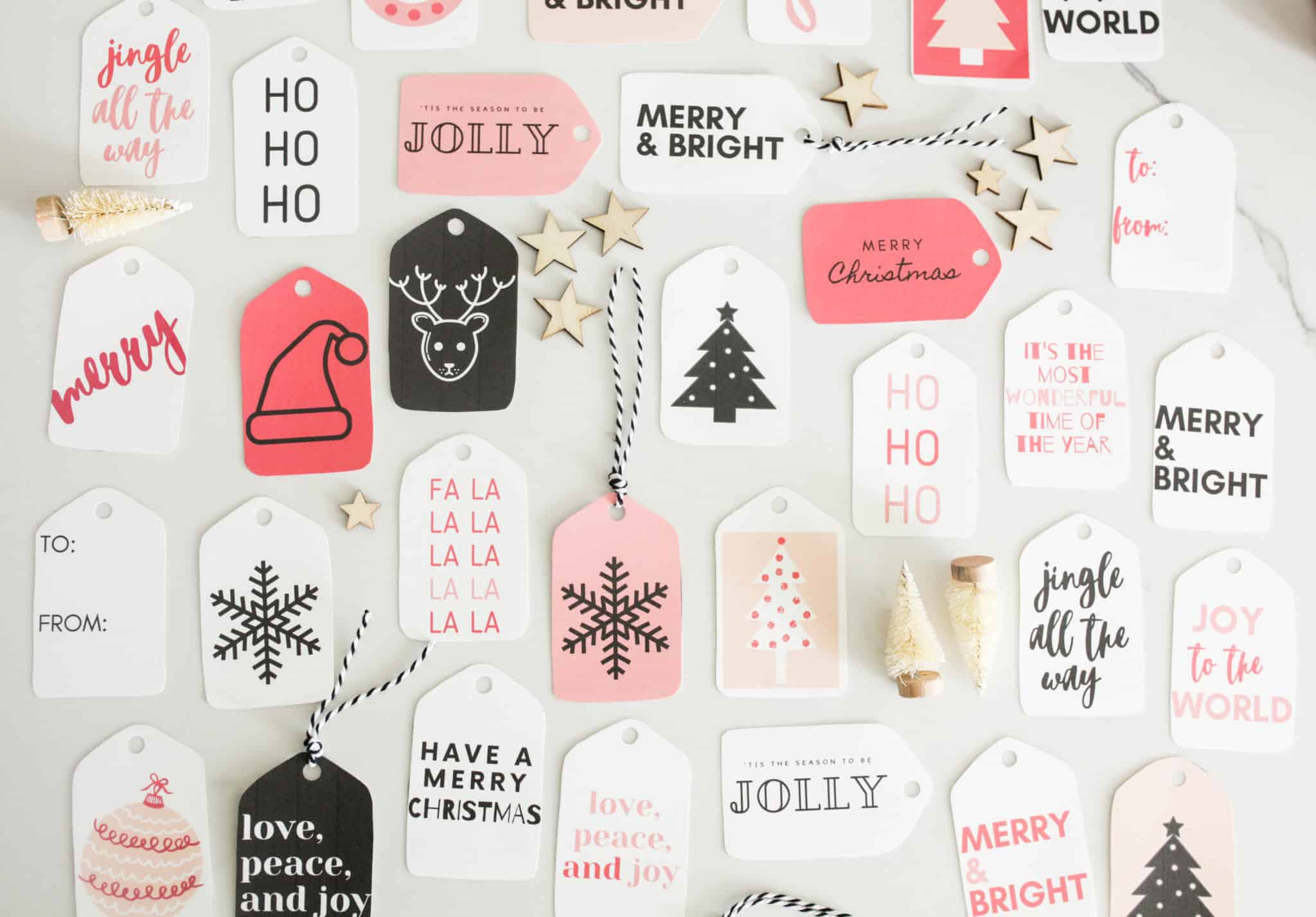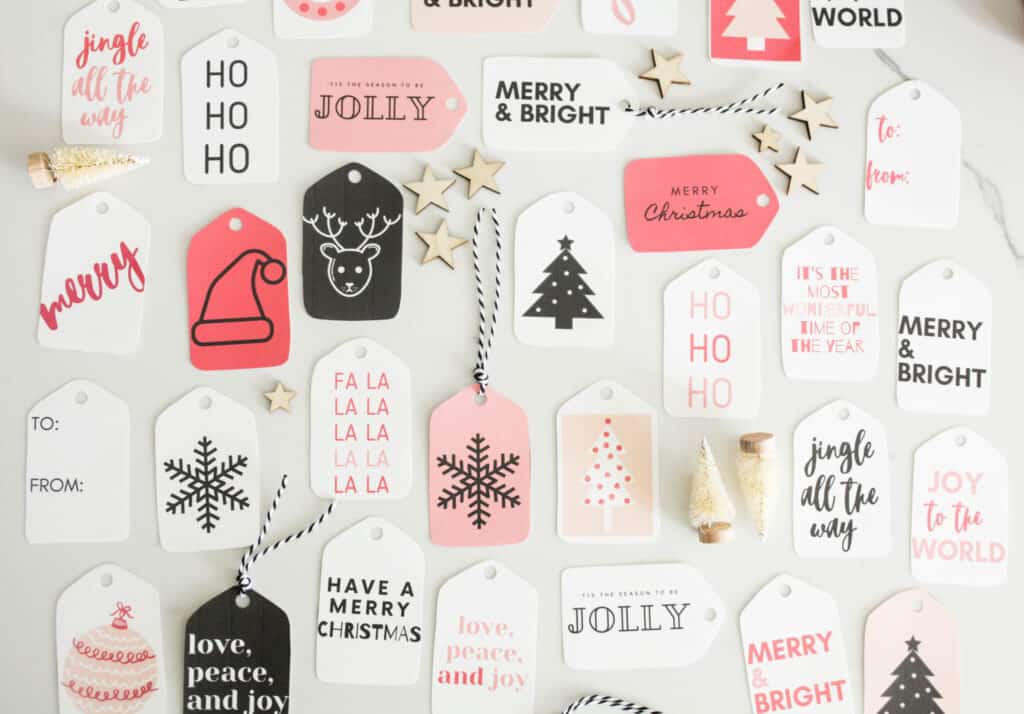 Modern Pink Christmas Gift Tags – From Paisley Sparrow
These printable gift tags have a super cute design, nontraditional colors and soft edges which makes for a beautiful look all around. I would classify these as a modern design, quirky yet simple. This blog has a few color options and even a VERY simple template with no extra designs if that's your jam.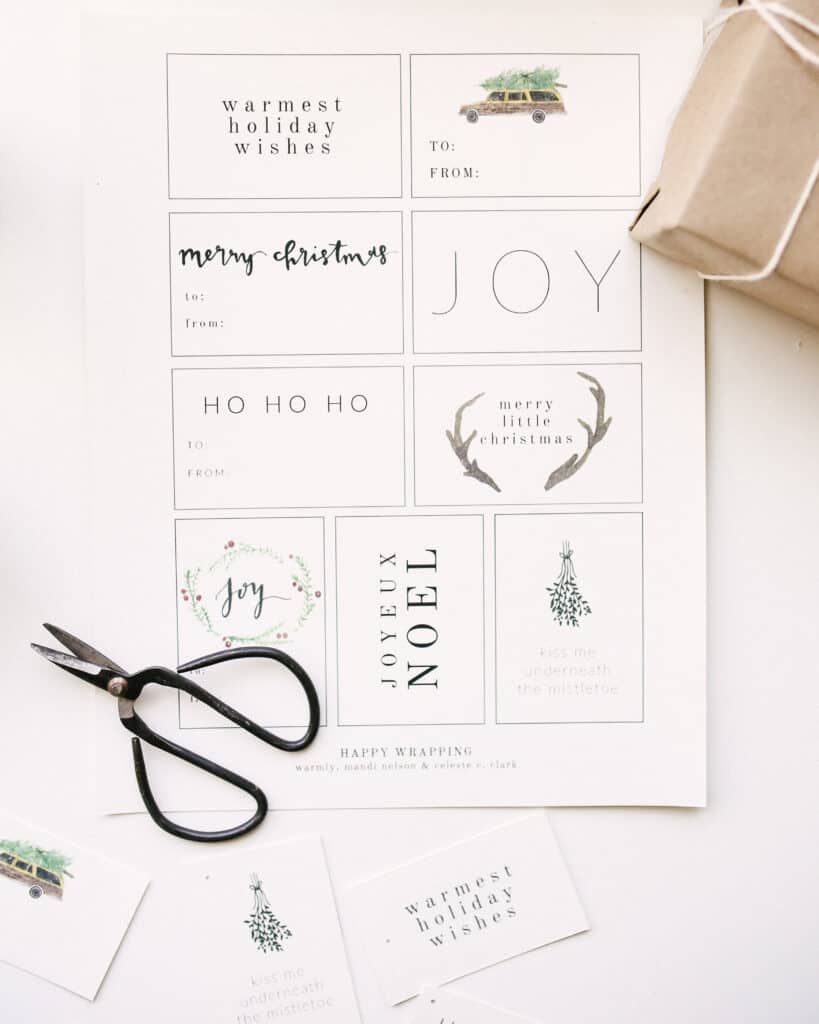 Fresh Modern Watercolor Artwork Christmas Tags – From Mandi Nelson
I am HERE for the watercolor artwork! These hand painted designs are beautiful and fresh. With the simplicity of printing the pdf and cutting these out, you can have classy free Christmas gift tags in a matter of minutes!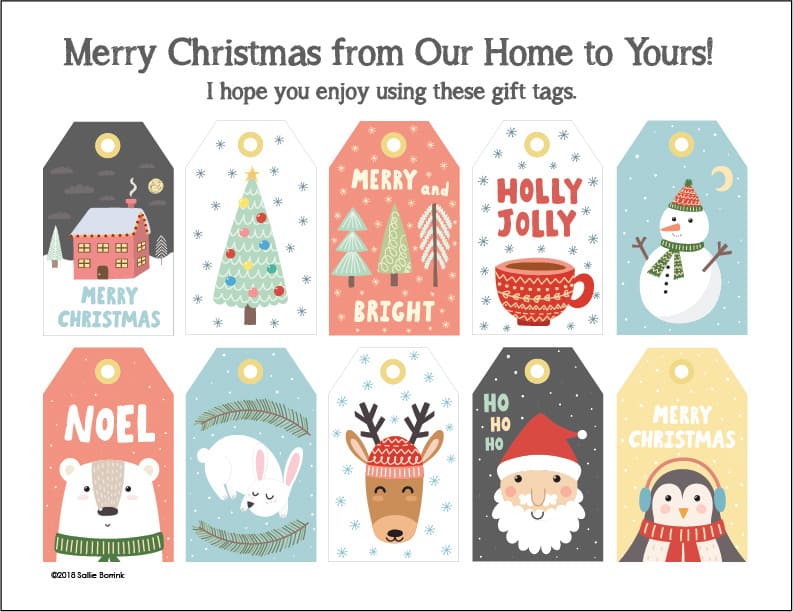 Whimsical Winter Wonderland Gift Tags – From A Quiet Simple Life
These free printable Christmas tags showcase the whimsical artwork of a winter wonderland. Graphics include a North Pole feel with Santa, and animals. A fun option to use for gifts from Santa.
Rustic Farmhouse GIFT Tags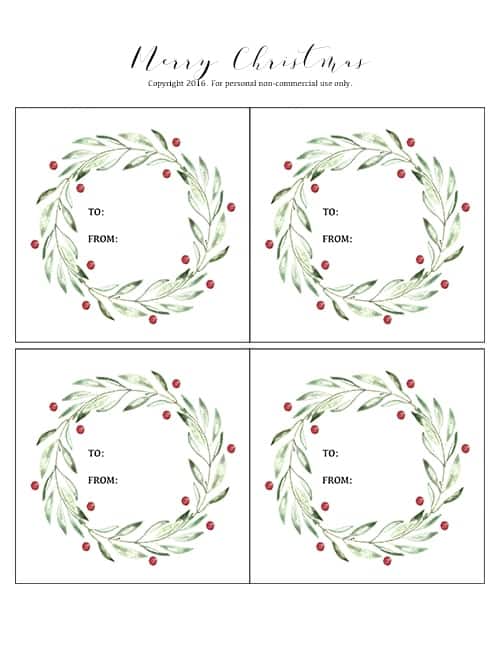 Holly Wreath and Sprigs Gift Tags – From Ella Claire Inspired
Love this simple but artistic look! It's kind of a rustic/farmhouse look, but still very clean.
This printable Christmas tags pdf has two styles, the wreath and the holly sprigs. Both look excellent! As an added bonus, Ella Claire & Co. is a wrapping expert and shares her insights.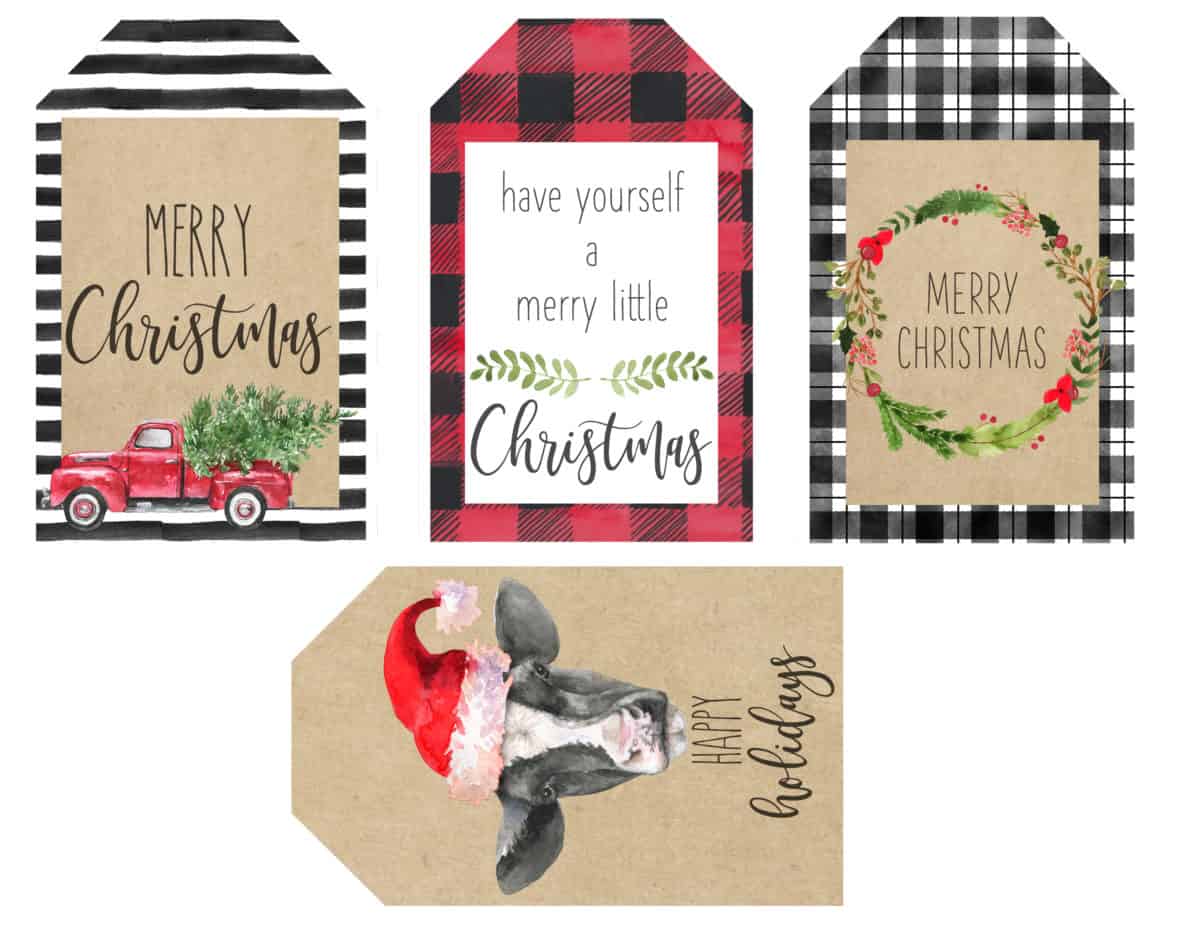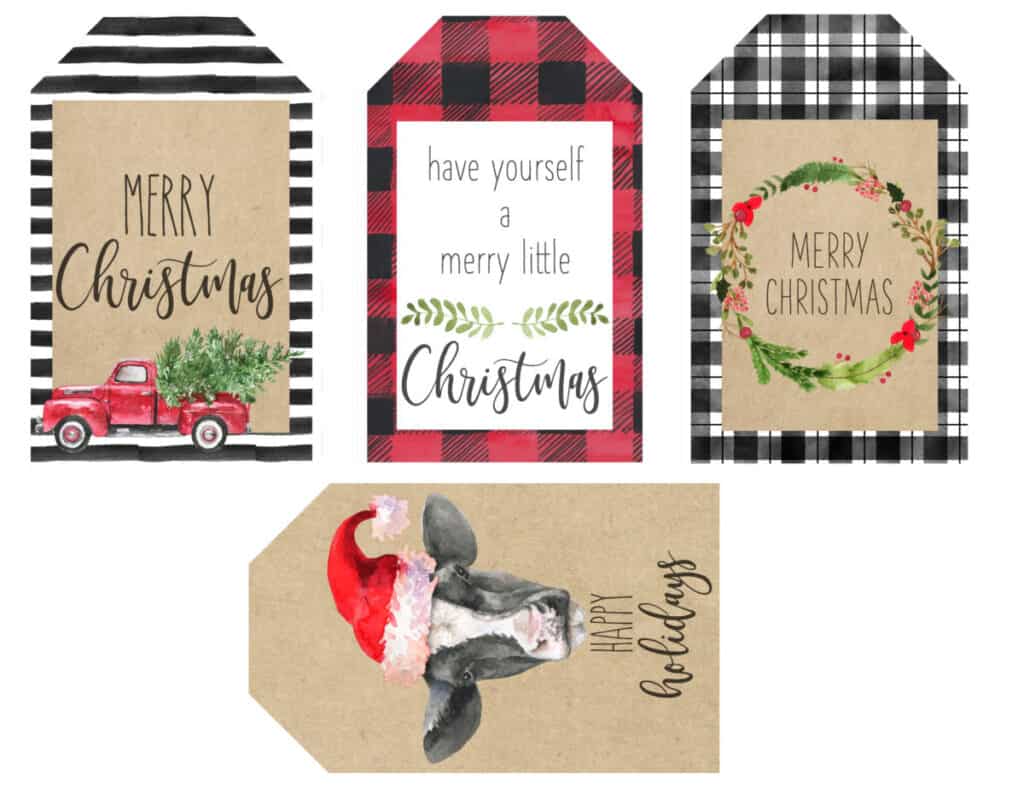 Red Truck Farmhouse Christmas Tags – From Shanty 2 Chic
If farmhouse is your style then these free printable Christmas gift tag templates are for you! A little rustic, but with clean lines, and buffalo check makes for a modern take on an old classic.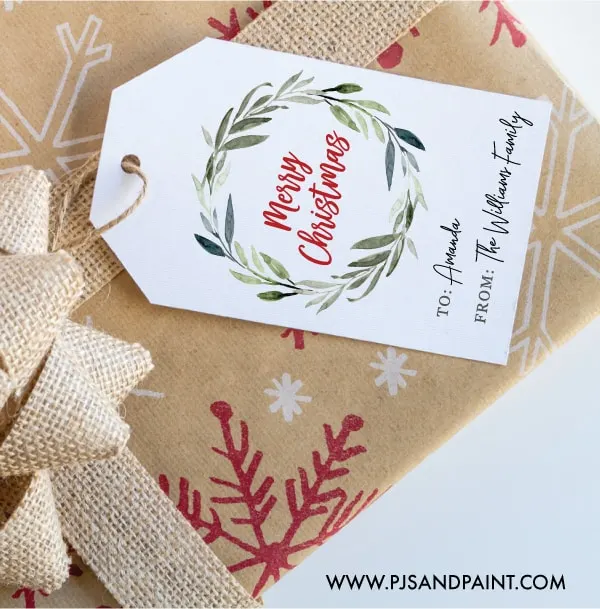 Rustic Wreath Christmas Tags – From PJs and Paint
Instant download and print these lovelies in no time. Simple to cut, but the watercolor wreath adds a nice touch. Not as rustic as some, but still a nice farmhouse look.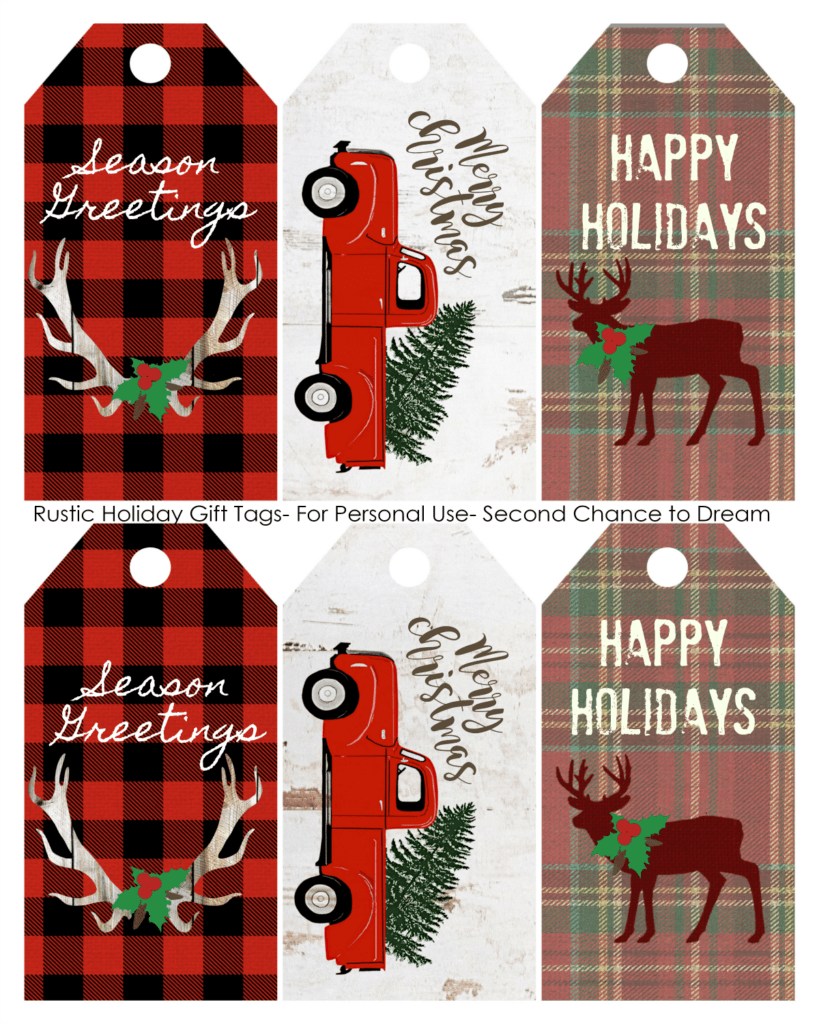 Rustic Farmhouse Printables and Gift Tags – From Second Chance to Dream
Rustic farmhouse style Christmas tags! These bad boys include antlers, plaid, buffalo check, and the coveted red truck carrying a Christmas tree. Plus, as an added bonus "Second Chance to Dream" has more free Christmas printables in her post. Score!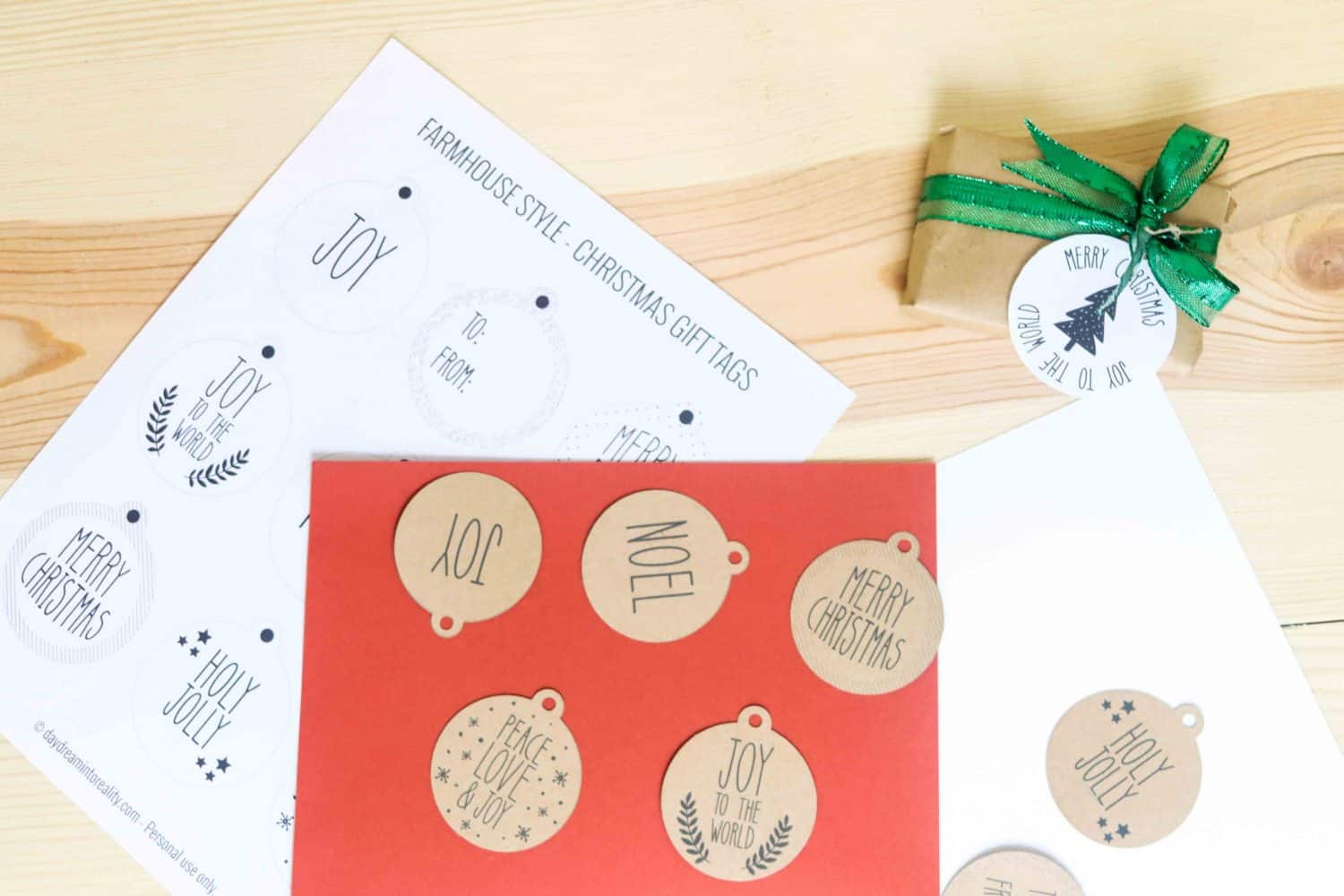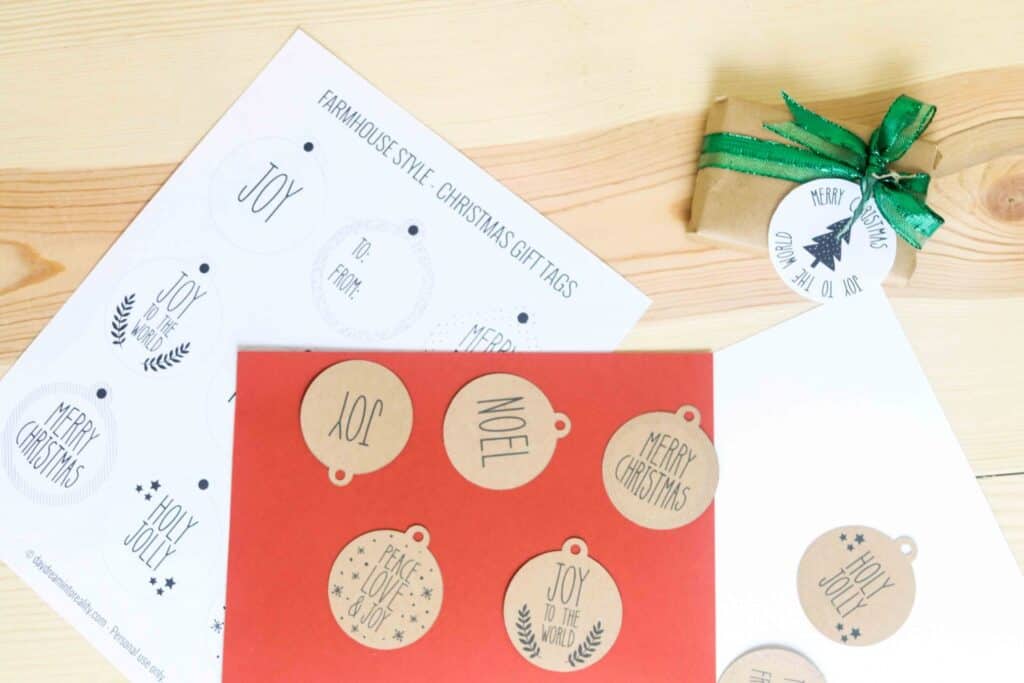 Simple Rustic Circle Christmas Tags – From Day Dream Into Reality
Day Dream Into Reality has loads of styles to choose from. This link includes funny tags, retro tags, bright red tags, farmhouse tags, Christ centered Christmas tags, and even multiple blank templates for gift tags. All free. All printable. My personal favorites are the Farmhouse style pictured, but make sure to check out the link to see all the other fun tags.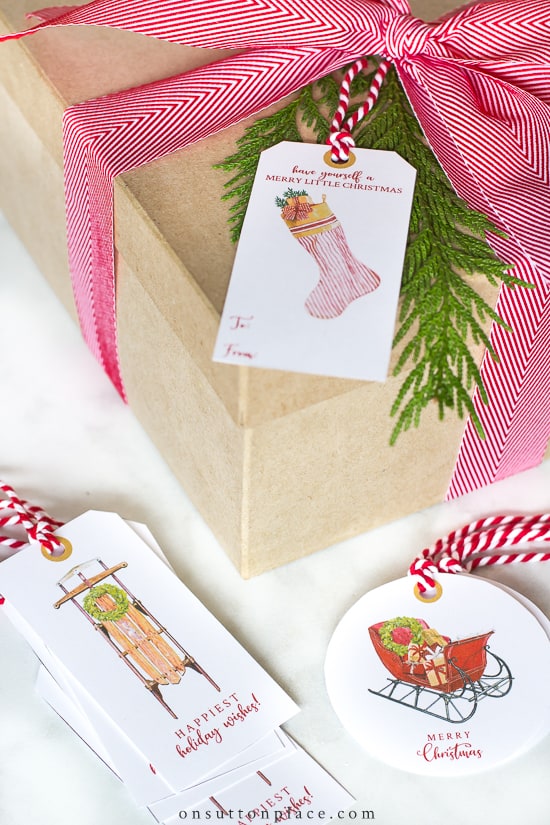 Classy Rustic Watercolor Gift Tags – From On Sutton Place
Absolutely stunning Christmas tags! The water colored images give off a classic, rustic, and artistic vibe. To me this look says classy farmhouse and I am HERE. FOR. IT. Thank you "On Sutton Place for creating these beautiful and free Christmas gift tags!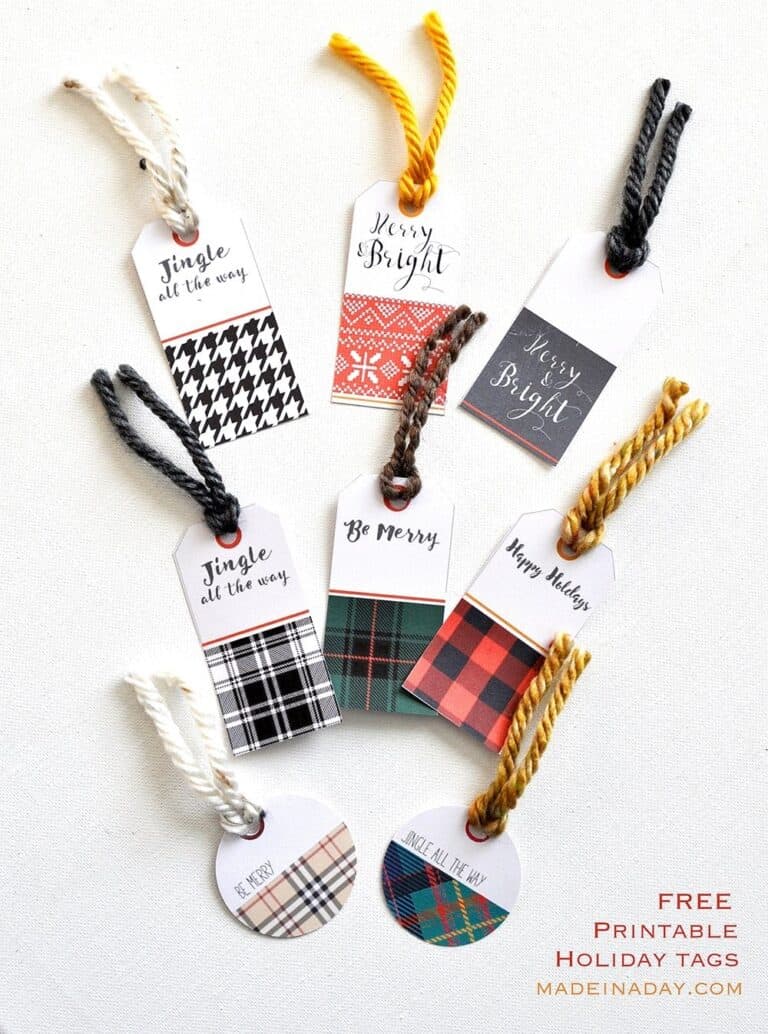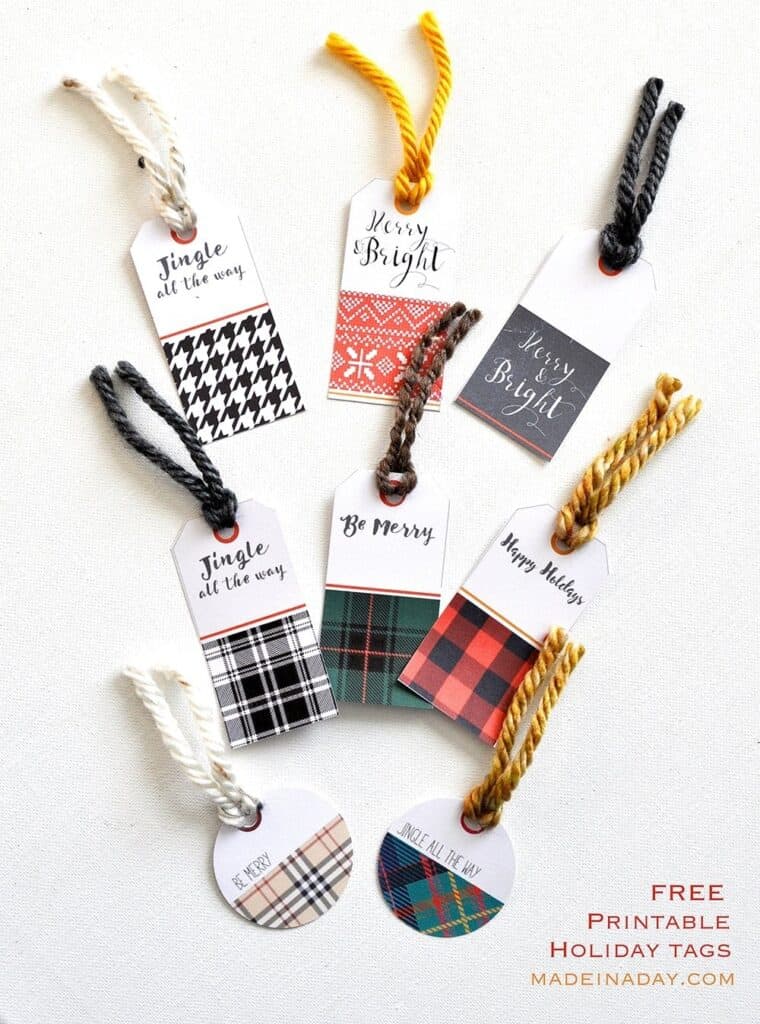 Plaid Holiday Gift Tags – From Made in a Day
Plaid free holiday gift tags. Simple, but enough plaid options to clothe a lumberjack. I like the silk rope "Made in a Day" uses to add a sophisticated quality to their simple and rustic Christmas tags.
Funny PRINTABLE CHRISTMAS GIFT TAGS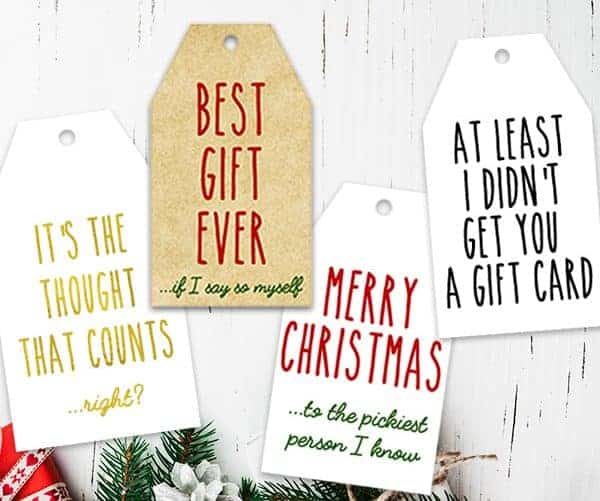 Honestly Funny Christmas Gift Tags – From Lovely Planner
Free, printable, and honestly funny. These are an excellent addition to any Christmas gift, especially if the gift is for someone with a sense of humor!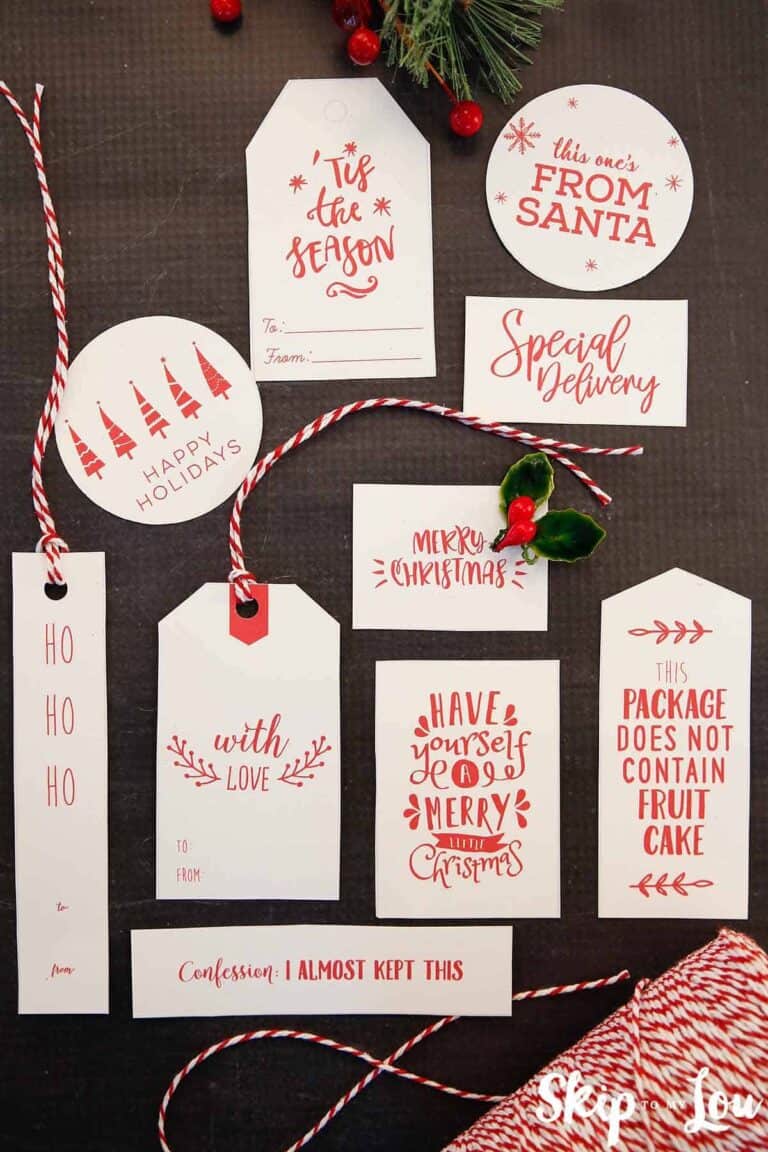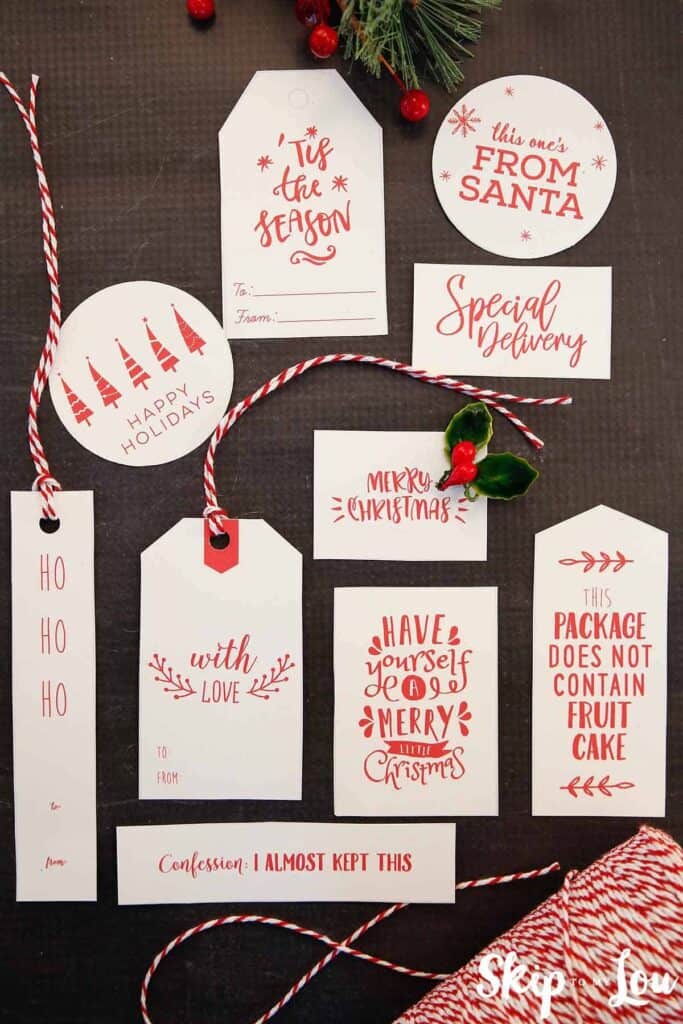 Cute and Funny Christmas Tags – From Skip to my Lou
I love these Christmas gift tags! They have a variety of sizes, colors, and messages. Some are funny, some are sweet, and one is even from Santa. I love the simple, yet unique styles provided in this free printable pdf.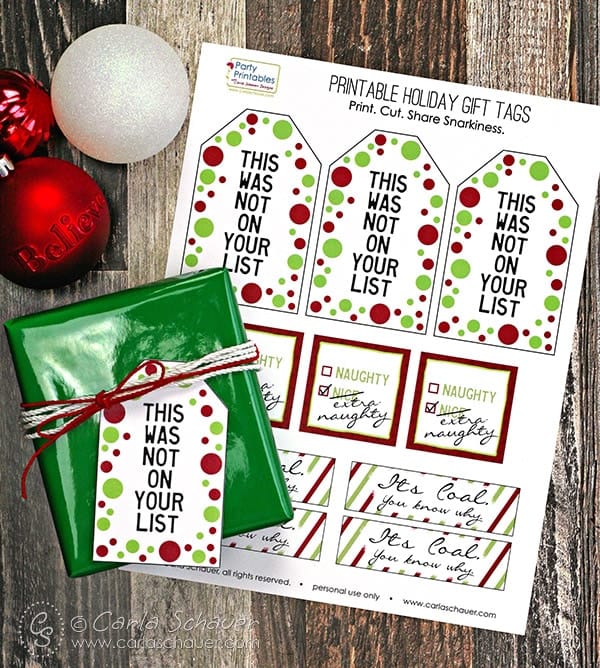 Funny Snarky Christmas Gifts Tags – From Carla Schauer Studio
If you like people to open your gifts with a laugh, you can't go wrong with these cute snarky Christmas tags. They're funny and free, but as noted in the blog post, there is a bigger version for sale on Etsy.
Vintage and Retro CHRISTMAS TAGS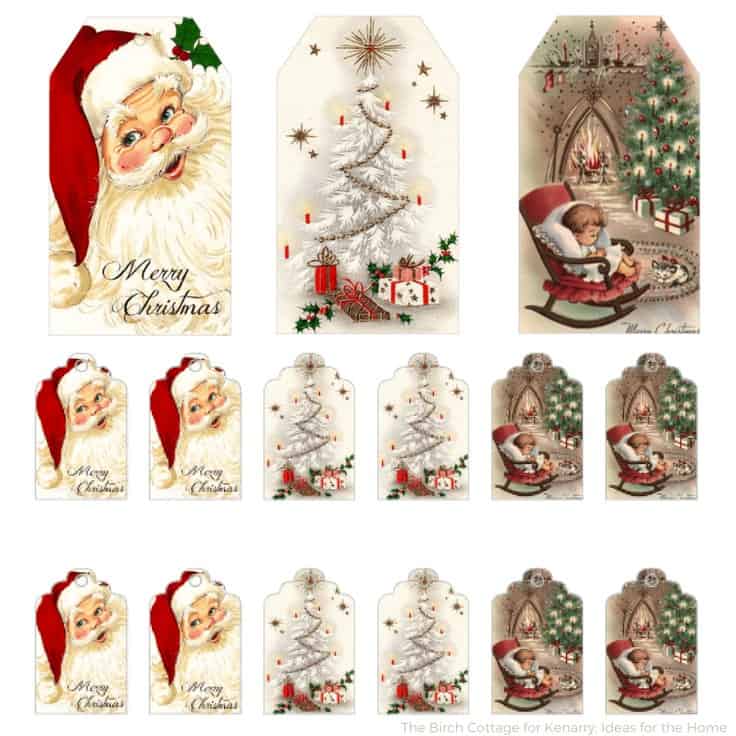 Classic Christmas Vintage Gift Tags – From Ideas From the Home
Vintage tags that will bring on the nostalgia of the "It's a Wonderful Life" era. These are very cute and fun for those who love those old classic Christmas movies. Santa is adorable, and those free printable tags could even be used as gifts from Santa.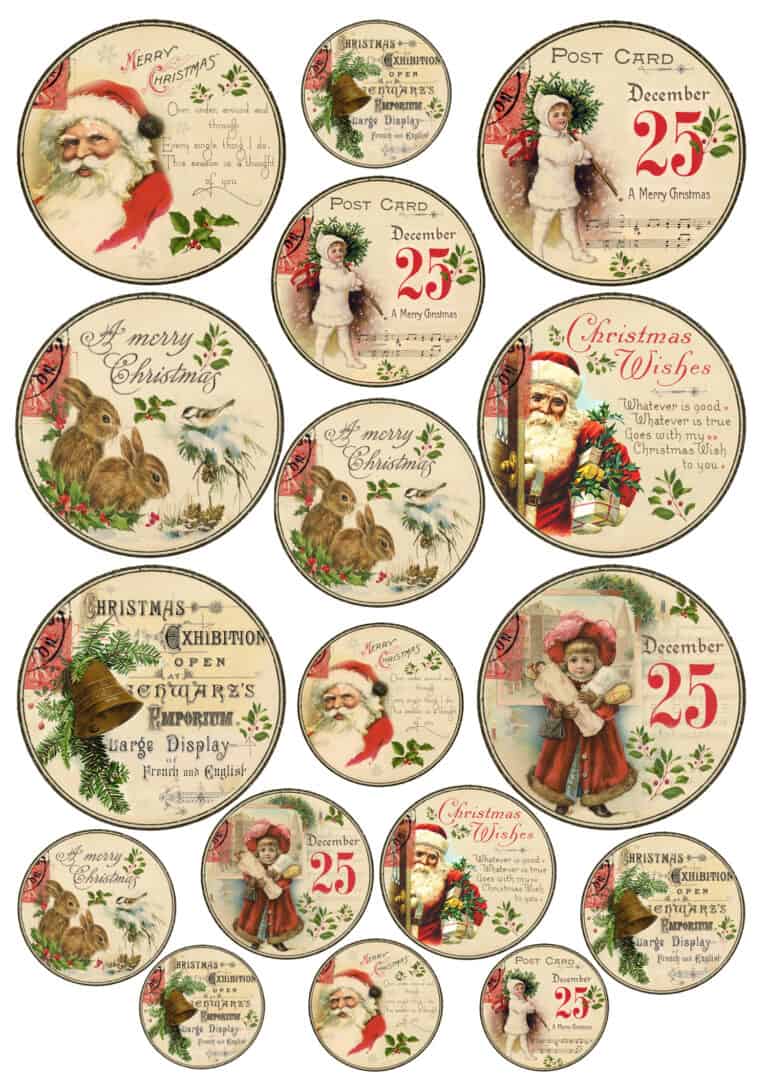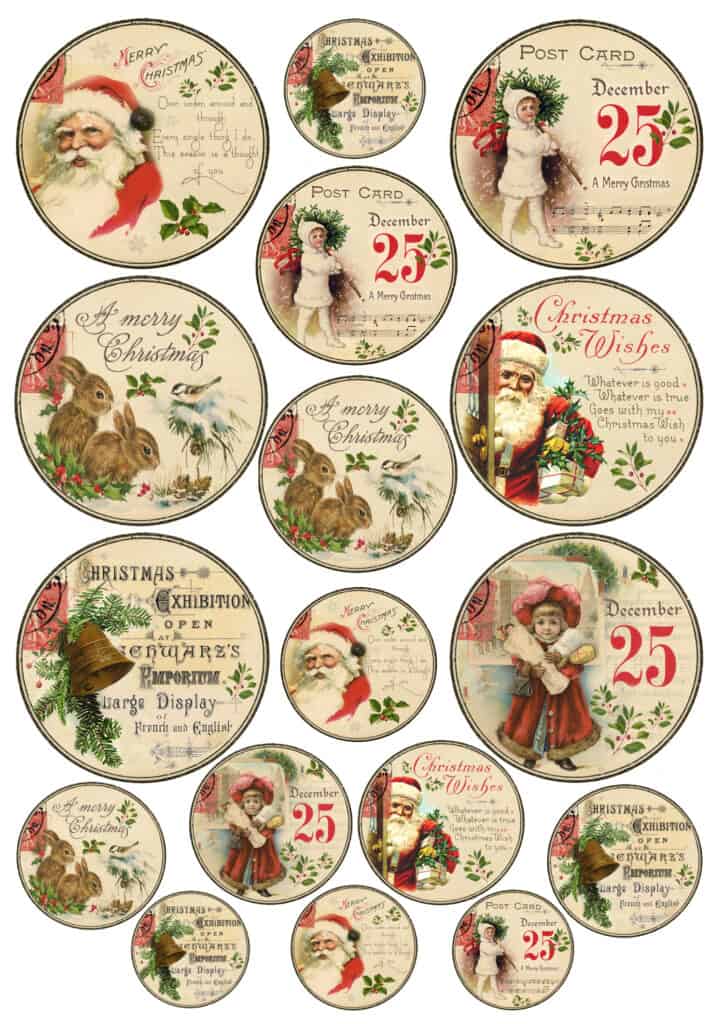 Distressed Victorian Era Vintage Tags – From The Graphics Fairy
These printable Christmas tags are also a vintage style, but more in line with the Victorian era of Christmas. I love that they are circles instead of a more traditional shape, and "The Graphics Fairy gives us many tips for creating different looks. There is only one pdf, but you can print it on different cardstock to give it a more rustic feel, and/or use a little gold paint to add a distressed, more vintage vibe.
CHRISTMAS TAGS For Kids and Students to Color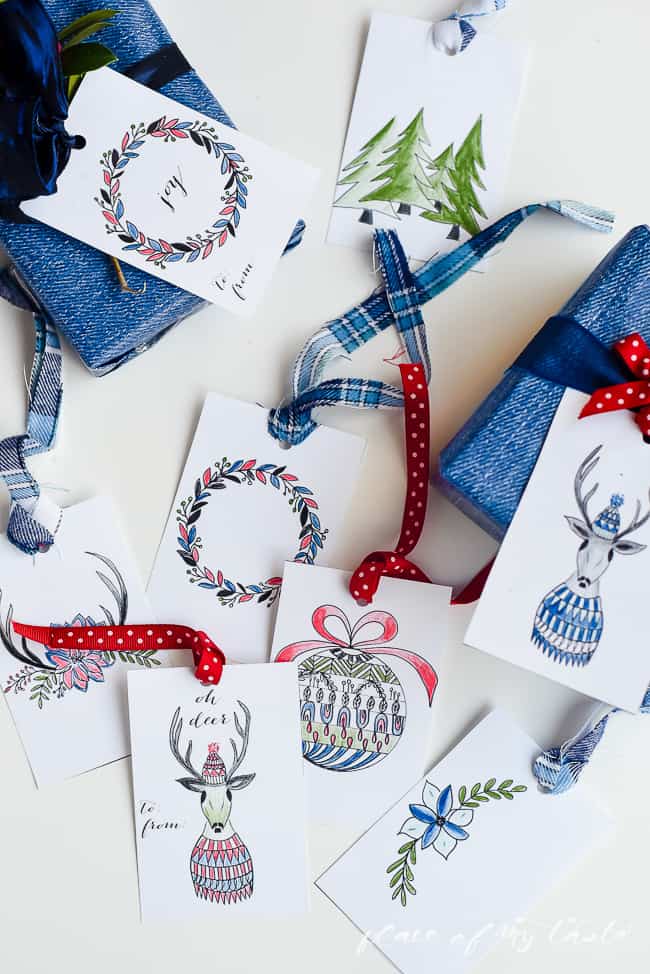 Modern Woodland Coloring Christmas Tags – From Place of my Taste
Printable Christmas tags for kids you can color yourself! Great activity for kids, and obviously the colors are customizable. The style is kind of a modern woodland look, but with the right coloring and ribbons, you could pretty much make these into whatever style you like.
These free printable Christmas tags would be the perfect way to keep your kids busy and a way to have them contribute to gifts for their teacher or Grandparents.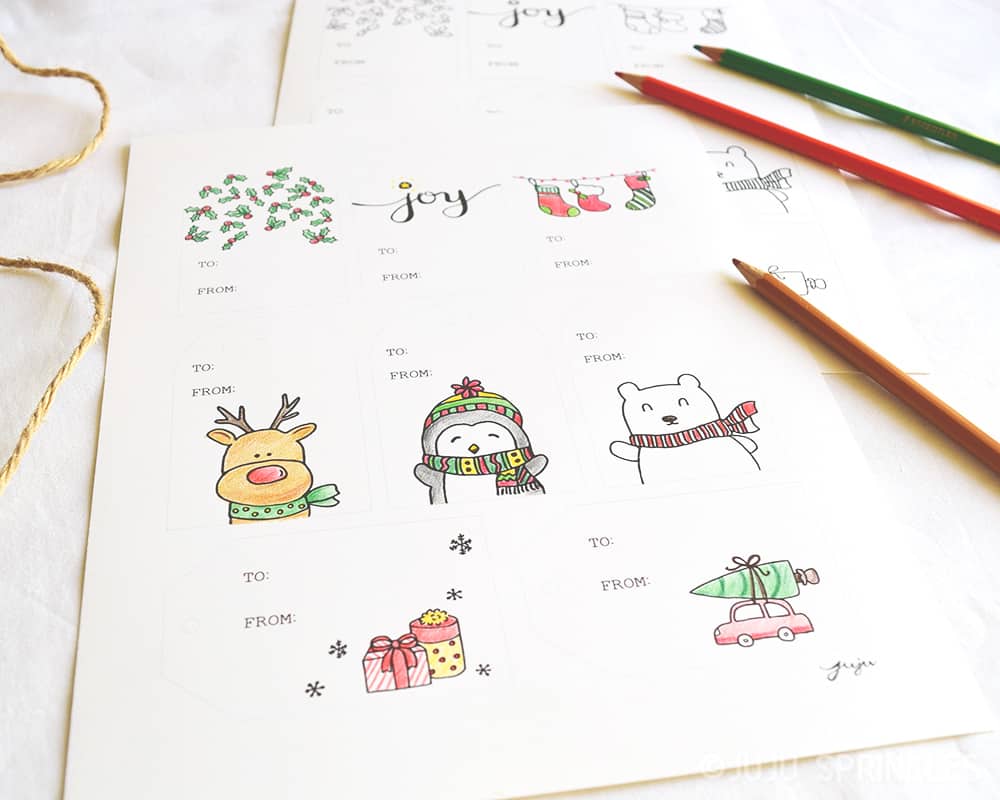 Cute Christmas Tags to Color – From Juju Sprinkles
Instant download these free printable Christmas tags! Another color yourself option to make your Christmas tags custom. These colorable Christmas tags are simple and super cute. Fun for kids to color and a possible idea to add to teacher gifts.
PRINTABLE GIFT TAGS From Santa
Santa Shipping Christmas Tags – From Create Craft Love
Very cute option for gifts from Santa! These are almost like a shipping tag, and of course completely free and easy to print. Perfect for those littles that still believe in Santa Clause!
I think any of the tags with Santa Clause on them can be used as gifts from Santa.
CHRISTMAS TAGS For Teachers, Friends, and Neighbors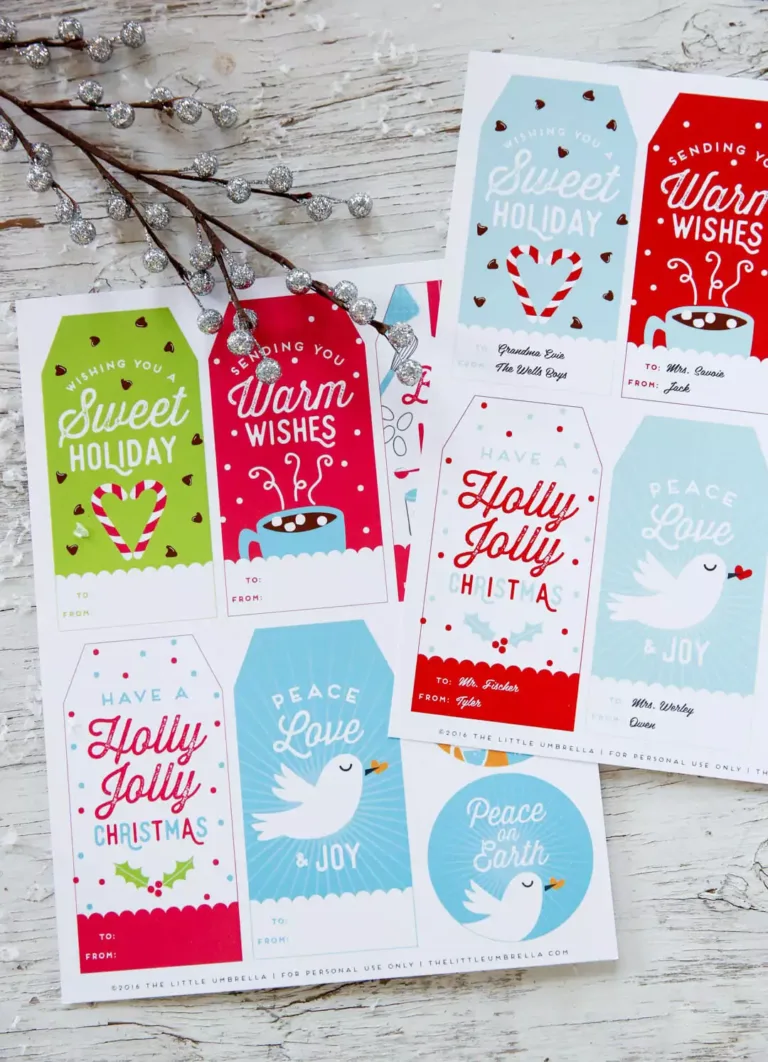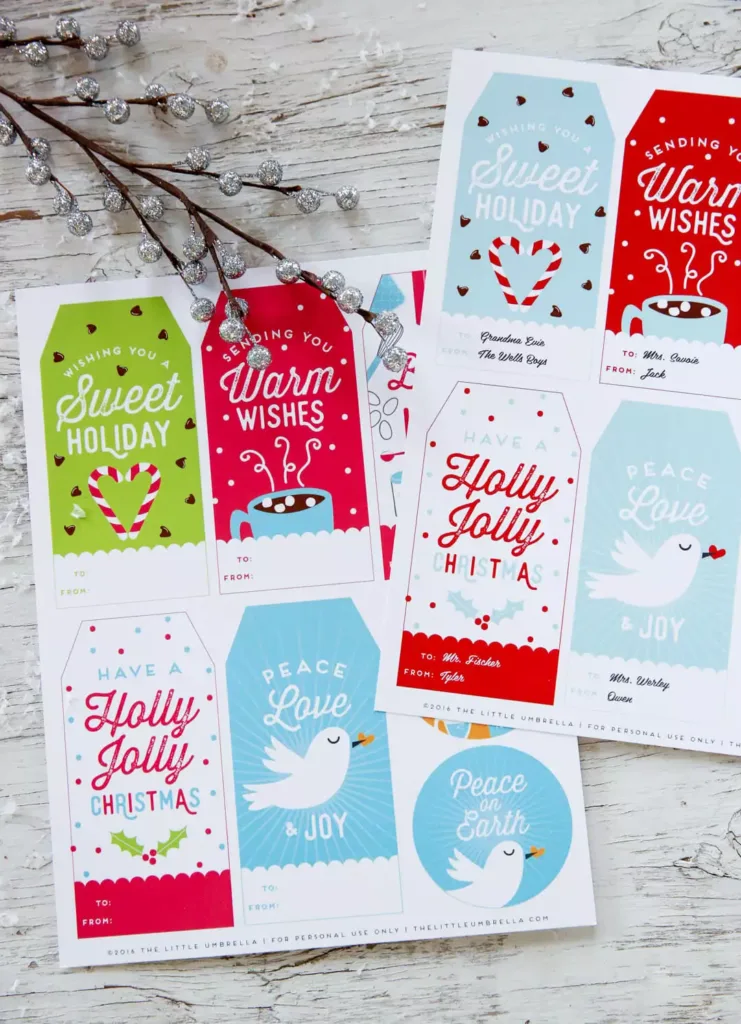 Baked Goods Holiday Gift Tags – From Our Best Bites
These Christmas gift tags can take a simple gift and make it special. They are cute, vibrant, colorful, and best of all free. I love that these can be used for baked goods, and would be the perfect addition to any gifts for neighbors and teachers.

EDITABLE CHRISTMAS TAGS PRINATBLES
If you're looking for editable Christmas tags and don't mind spending a few dollars, these options from Etsy are super nice!
Personally I love all the free options, but I do think these ones that are purchased can offer a little more variety, uniqueness, and they all look very professional.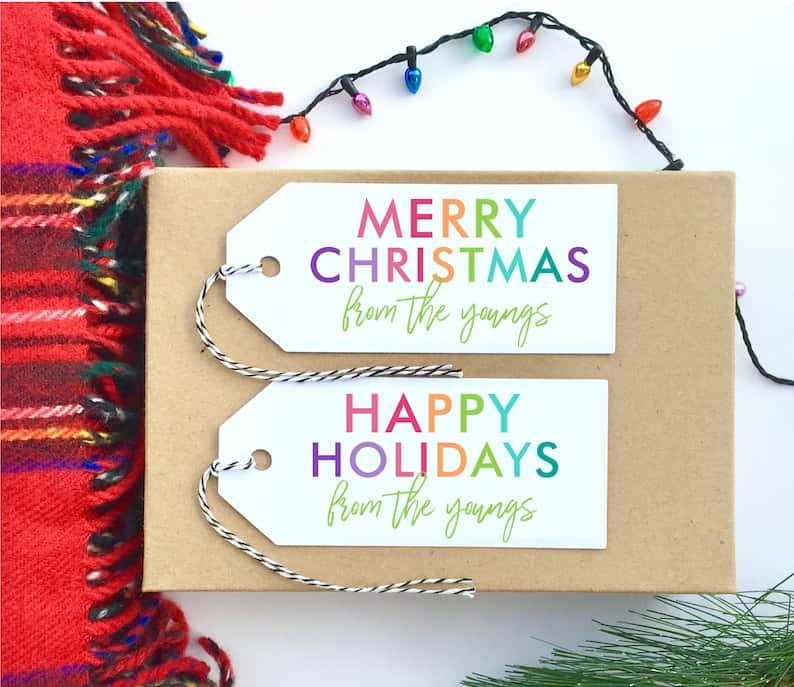 Colorful Rainbow Editable Christmas Gift Tags – From Dusty Southern
Beautiful rainbow Christmas tags! These are editable to be able to add your family's name. Perfect for gifts for teachers, gifts for students from teachers, or gifts for neighbors and friends.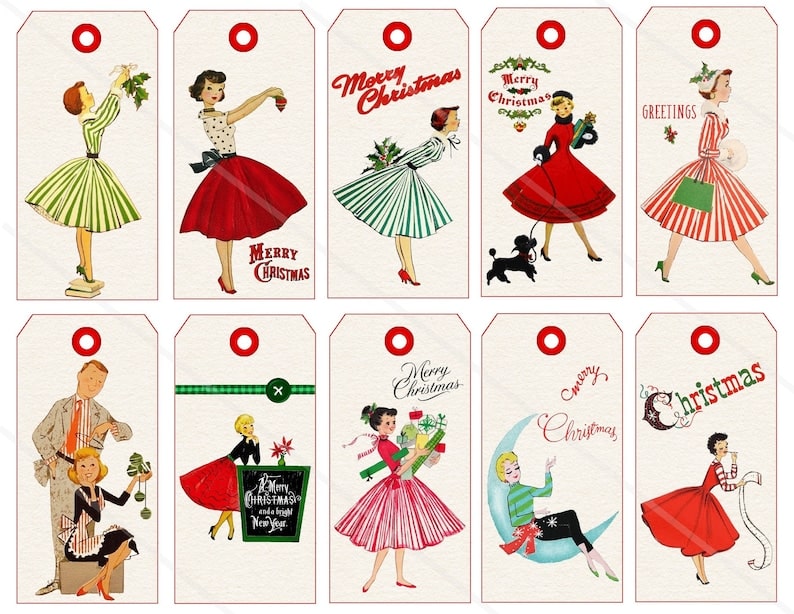 Retro Pin Up Gift Tags – From Allegradigital
Retro housewife Christmas gift tags. A super fun unique style if you like midcentury style or pin up girls style. These definitely give off June Cleaver vibes… in a good way!
Christmas Coffee Cup Gift Tags – From My Porch Prints
Printable coffee cup Christmas gift tags. Perfect to use for gifts for teachers, coworkers, and friends.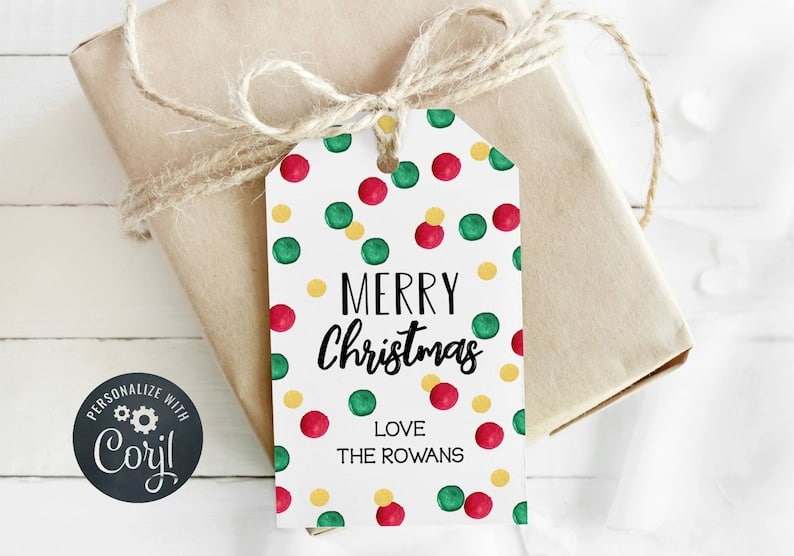 Confetti Christmas Tags – From Evergreen Ash Designs
Red, green, and gold confetti printable Christmas tags. Editable so that you can customize your name.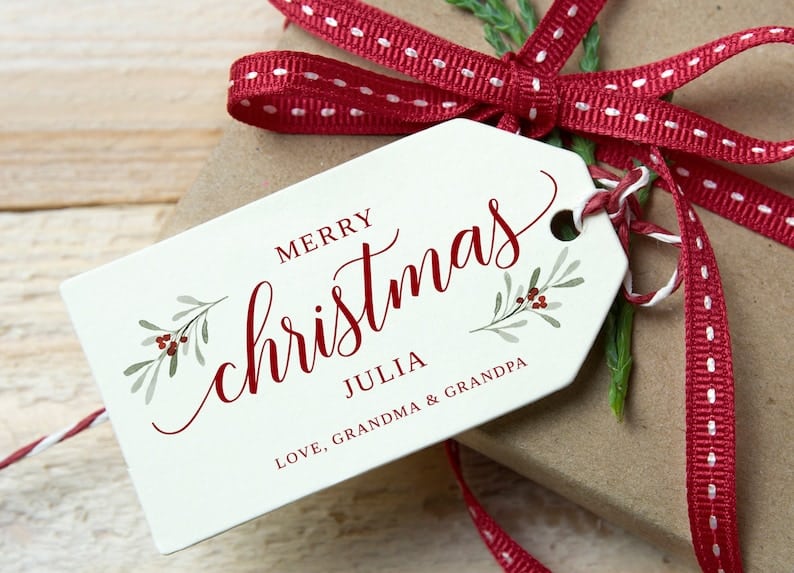 Classy Christmas Holiday Ivy Gift Tags – From KarmaKWeddings
Classy Christmas tags that have a rustic farmhouse style with the watercolor holly sprigs. Printable and editable to add names.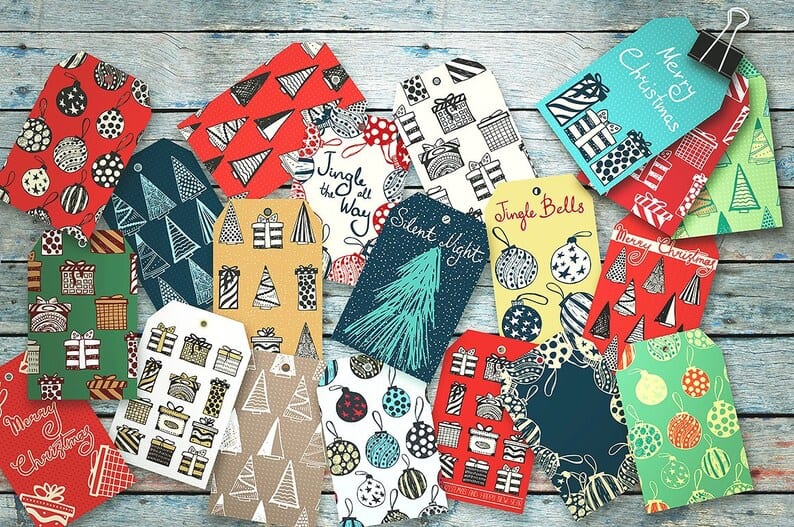 Whimsical Funky Christmas Tags – From CrackerboxShop
Funky and whimsical, these printable Christmas gift tags are fun, bright, and unique. These tags don't use traditional Christmas colors, and the style is a little more alternative.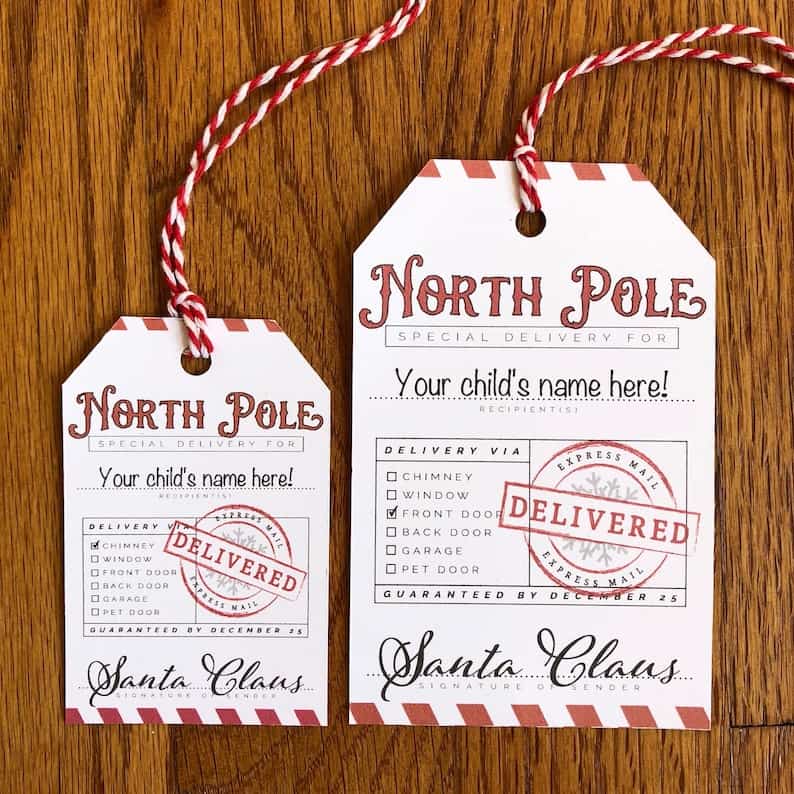 Customized Santa Gift Tags – From SunAndCitrus
Customizable "Special Delivery" from Santa gift tags. You are able to edit names, and even Santa's delivery method. Perfect for those kids that still believe!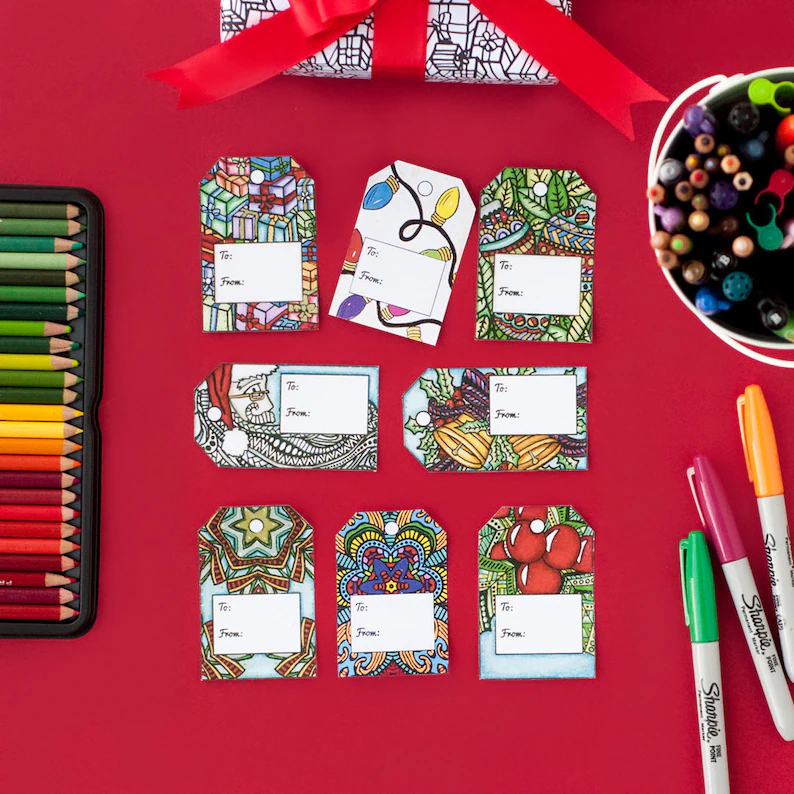 Detailed Christmas Gift Tags to Color – From Sarah Renae Clark
These tags are more geared towards adult or mature kids, but they are absolutely fabulous! I know the adults who love to color will love these! Take a little time to destress and simultaneously make your gifts more personalized.
OTHER CHRISTMAS PRINTABLES YOU MAY LIKE
Here's some other free Christmas printables you may also like. These are great activities for kids!
This free printable letter to Santa template is a great activity for younger kids.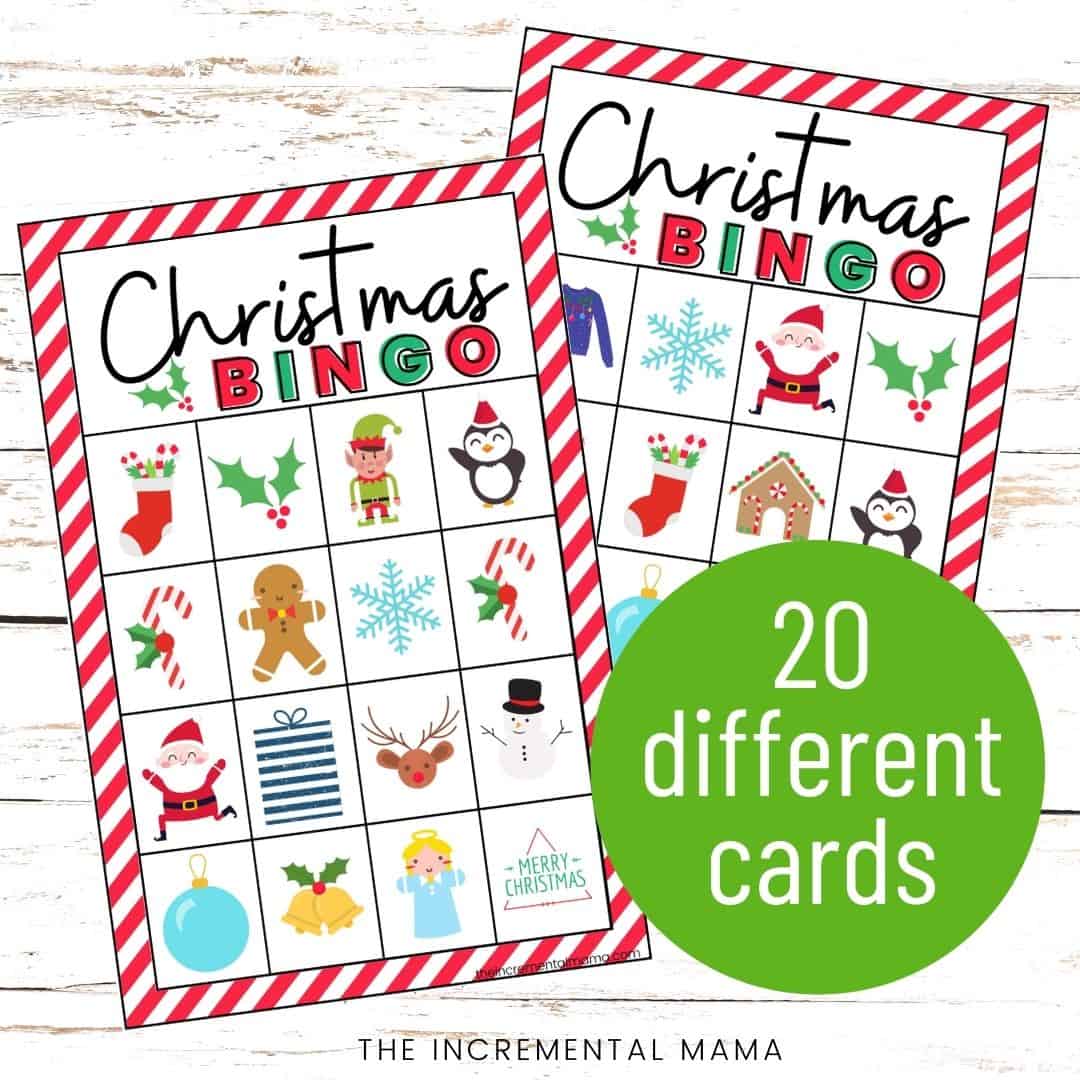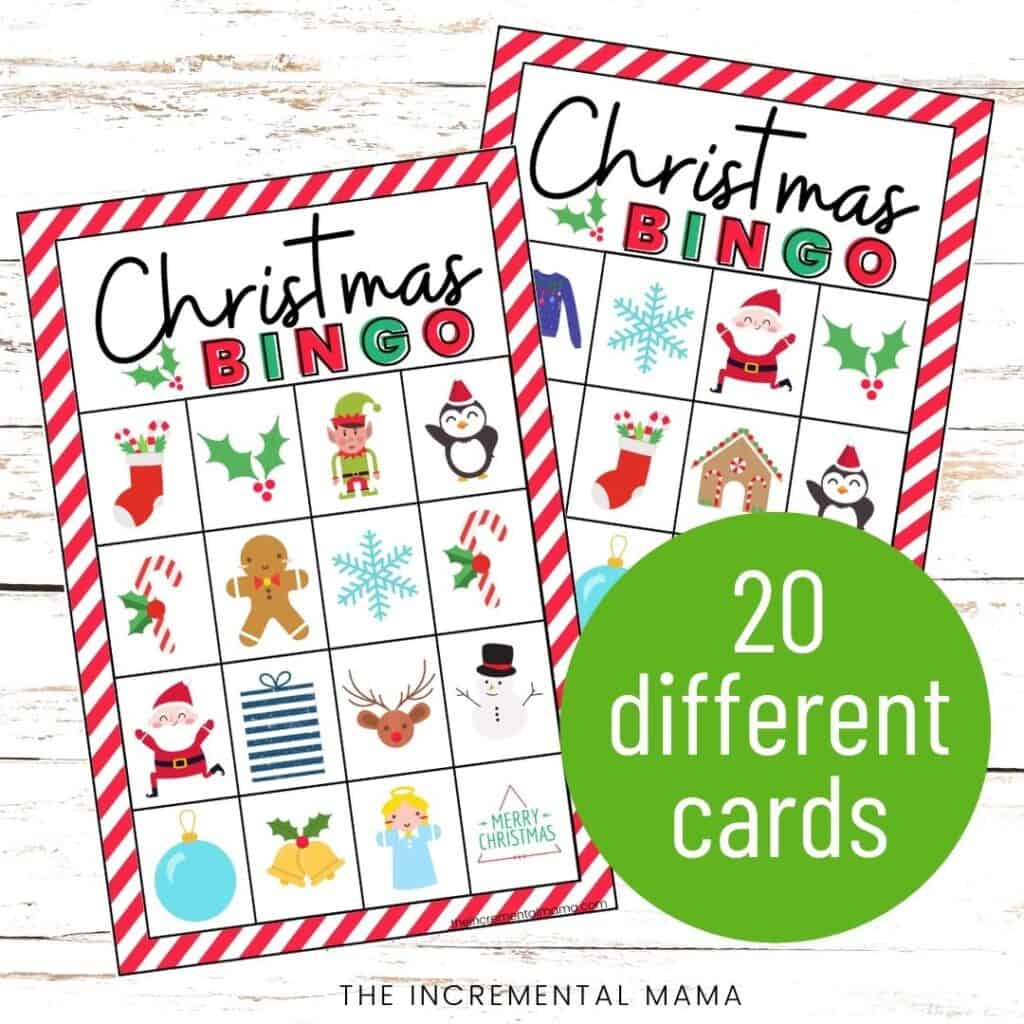 If you're looking for some free fun for your family (or even classroom–there are 20 different cards) this Free Printable Christmas Bingo game is sure to fit the bill.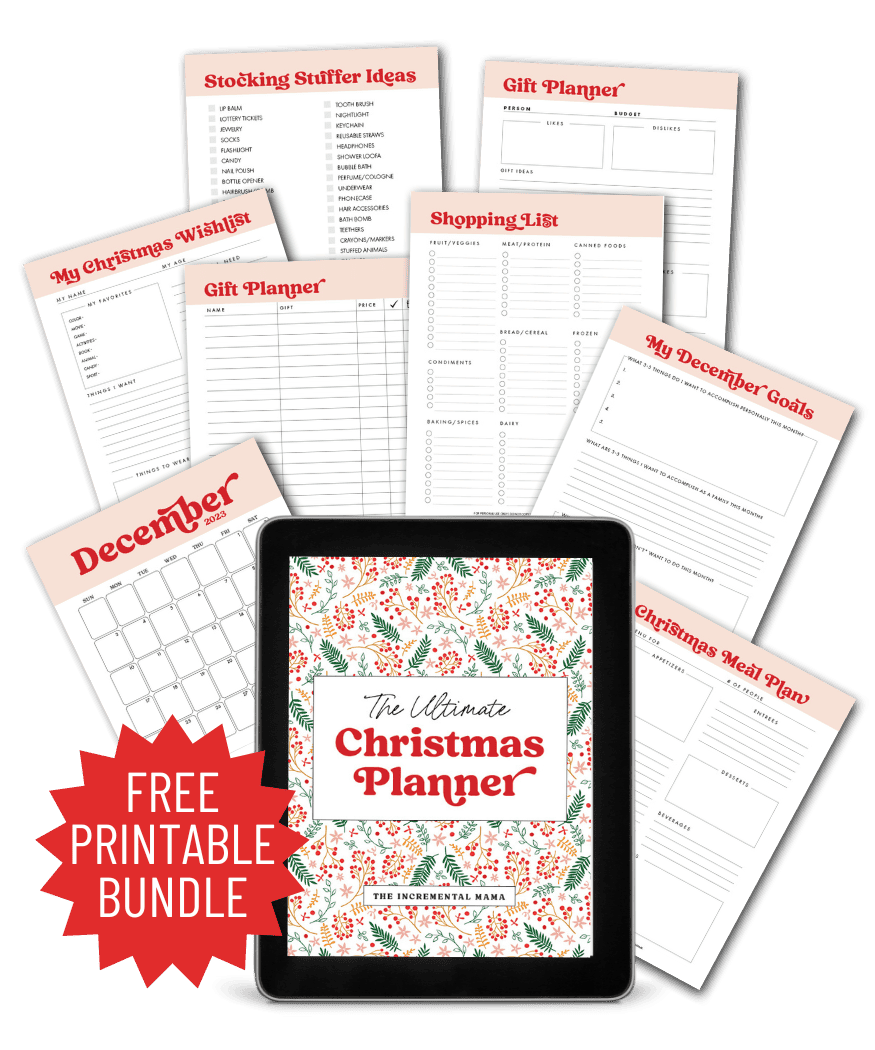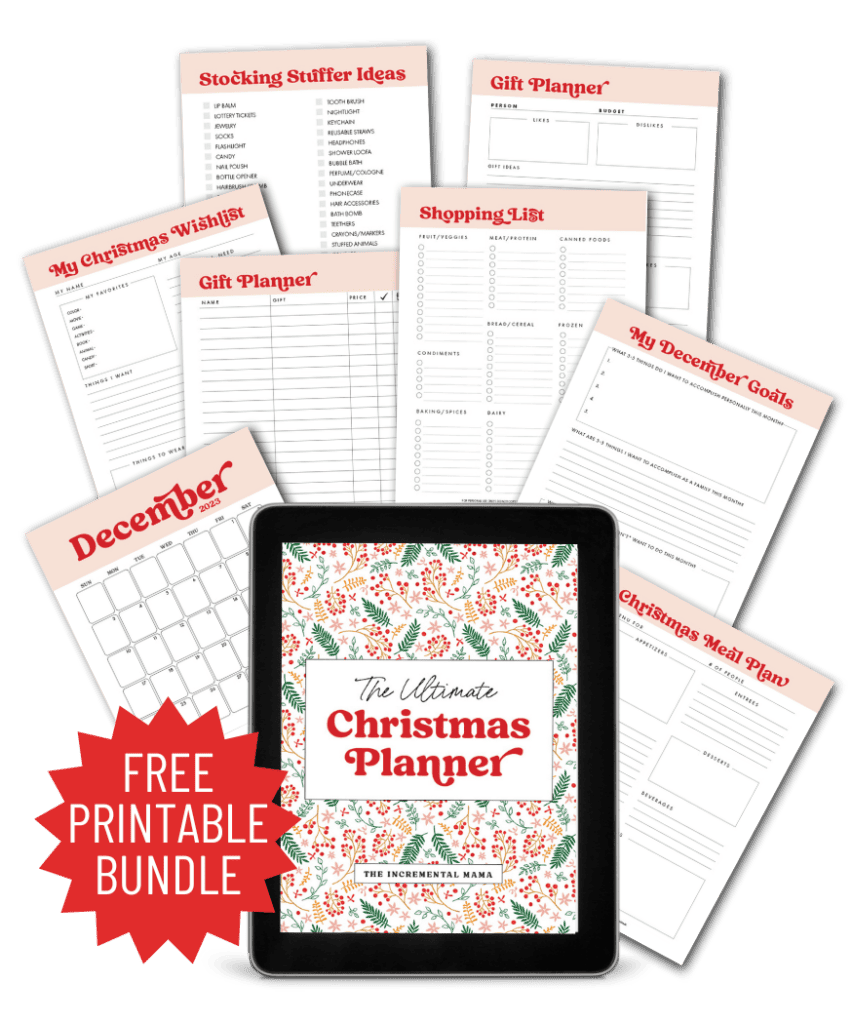 Free Printable Christmas PLanner
Click the button to get the 10-page Christmas Planner sent straight to your inbox. Everything you need to make this December less about stress and overwhelm…
…and more about making delcious memories with your family.
DOWNLOAD THESE FREE PRINTABLE CHRISTMAS GIFT TAG TEMPLATES
And there you go! Well over 200 different free printable Christmas tags you can print out to make your Christmas extra special. Whether you're looking for Christmas tags for kids or to give to friends and family, you're sure to find a style that strikes your fancy.
Hope it's a very Merry Christmas!
READY TO GET YOUR LIFE ORGANIZED?
The Organized Home Toolkit has everything you need to go from overwhelmed to crushing your day.
With hundreds of customizable printables and short instructional videos, the Toolkit is the resource library you need to quickly & easily organize your life and home.
…AND for less than a dinner out with the family!
Here's what Allison, a busy mom of 3 said about The Toolkit:
⭐⭐⭐⭐⭐
"This toolkit helped me go from drowning in housework and feeling unmotivated to feeling organized and like my life was more manageable in a week. I woke up to a plan, a schedule, routines and manageable expectations for my kids that helped combat the depression and burn-out I often feel as a mom. And I love the videos. I feel like it's 'Running a Home & Raising Kids 101' and it's the class I have needed for YEARS."
>>> Check out The Organized Home Toolkit