Welcome to The Incremental Mama!
Hello! I'm Erin. And I'm so glad that you've stopped in.
Just a little bit about me: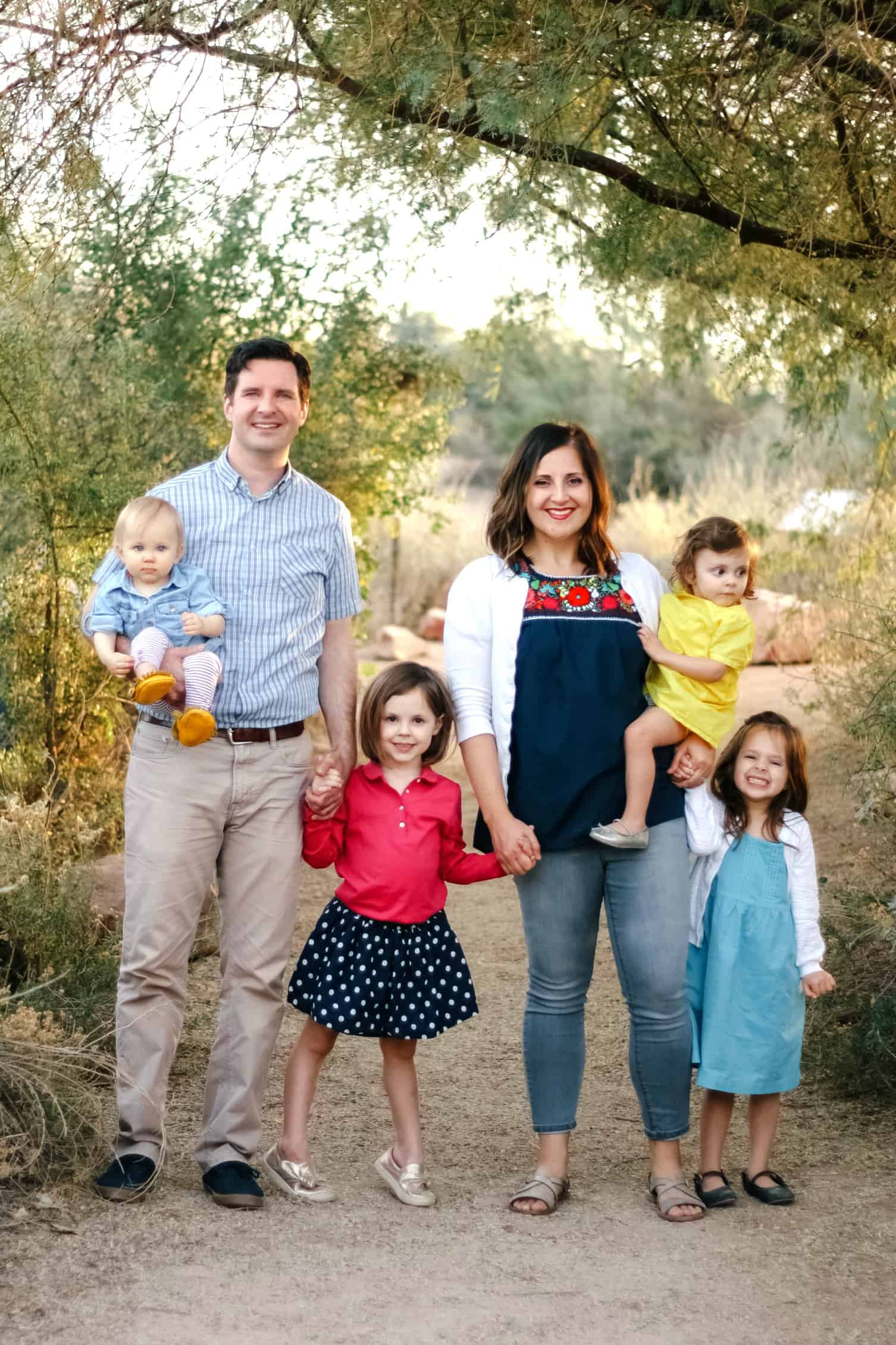 I have 4 girls all born in under 5 years (no multiples…just always pregnant!)

When I go to the store with all my kids, we

definitely

get noticed. And lots of well-meaning comments about hands being full and "4 weddings to pay for"

As an eternal optimist, I am sure there are solutions to whatever obstacles we face as moms.

I used to sew a lot of my clothes and shop at thrift stores. Now, 50% of my clothes come off of a table at Costco. #superstylin

I teach history at a local college

I am obsessed with self-improvement and researching to find the solutions to all my challenges. 

I will do just about anything for sugar cookies.

I've lived in 4 different countries, but since having kids I haven't even been on an airplane.
About The Incremental Mama
With a background in history, it was a natural that when I became a mom I turned my love of researching history into a passion for researching all things parenting, home management, and self-improvement.
I'll admit, having 4 kids in under 5 years has been a bit nuts. Shocking, right?
After my 4th was born, after every single trip to Costco I'd find myself in the parking lot sobbing in my van along with my 4 kids 4 and under. 
But my challenges sent me searching for answers. And as I've researched and incrementally implemented life-changing practices into my own life, I've learned some pretty magical stuff. 
That's where this blog come in. What good is all my research if I don't share it?
The Incremental Mama is a resource for busy moms of small kids that are looking for actionable steps to live a happier, healthier, more organized life. 
But if motherhood has taught me anything, it's that awesome new habits don't just appear magically overnight. They take time. And practice. And a lot of trial and error (and maybe crying in some parking lots).
Handling all the chaos, joy, and challenges that come with being a mom happens incrementally. Step by step. Creating amazing routines, dealing with tantrums, establishing healthy habits for your family happen bit by bit as you incrementally move towards becoming the rockstar mom that you strive to be.
And make no mistake, you are 100% capable of becoming the person you dream of becoming. 
Get Started With These Posts:
I can't wait to get to know you! Comment on this post (or email at erin at theincrementalmama dot com) and let the friendship begin.