I'm not the kind of mom scouring Pinterest for elaborate Elf on the Shelf positions for Christmas or putting leprechaun tracks through my house on St. Patrick's Day.
As a working mom with kids, I don't have the bandwidth (or natural inclination) to go crazy with the holidays.
But I do try and make them special for my kids with simple, easy, and inexpensive things like:
Putting food coloring in pancakes
Getting holiday-themed paper plates
Watching family-friendly holiday movies
My kids also love when we play games as a family. Which is why I created this free printable Valentine's Bingo game.
They love it because it's fun. I love it because it's super easy to set up and even my smallest kids can play.
RELATED: 10 Easy & Inexpensive Ways to Make Valentine's Day Special for Kids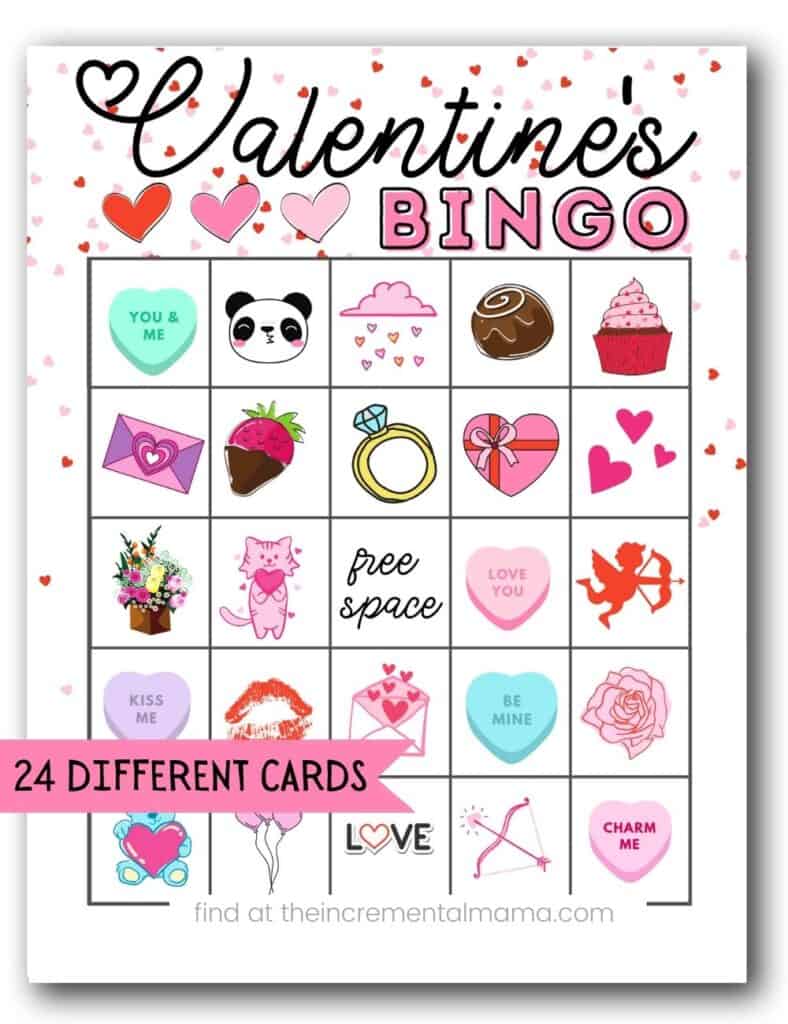 HOW TO SET UP THE VALENTINE'S BINGO GAME
Valentine bingo is great to play as a family, in a classroom (there are 24 different cards), or for a party. To get started with your bingo game, do the following:
1. Gather Supplies.
To prepare the game, you'll need the following:
white printer paper or heavy cardstock (I use cardstock)
a pair of scissors (or a paper trimmer if you want to go really fast)
Bingo markers. Ideas include:

Conversation Hearts
Valentine's M&Ms
Hershey's kisses
Valentine's Bingo Markers (you can print and cut these out, but the above options are much easier and tastier)
I highly recommend using candy for bingo markers. It's really fun, super easy for you, and provides a built-in snack for your game.
While it's totally optional, if you want you Valentine's Bingo game to last so you can play multiple times and reuse in future years, I highly recommend laminating the cards.
I'm kind of obsessed with laminating all the things, and I use this laminator and these sheets for all my printables.
If you choose, you can also gather up some prizes for winners. Some ideas for bingo winner prizes: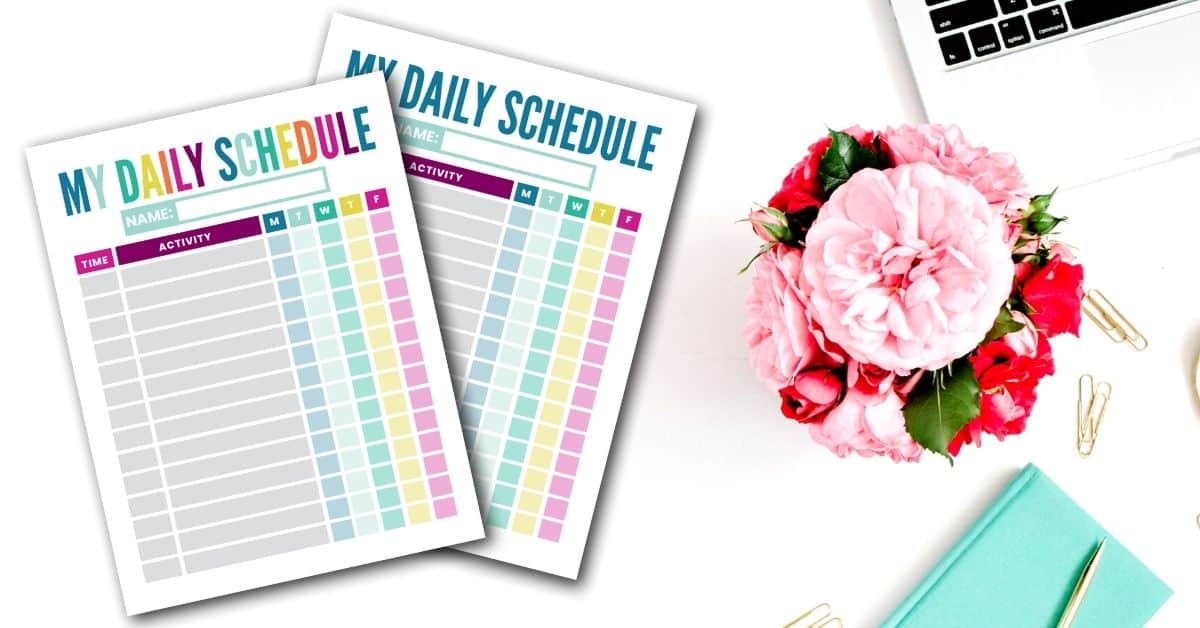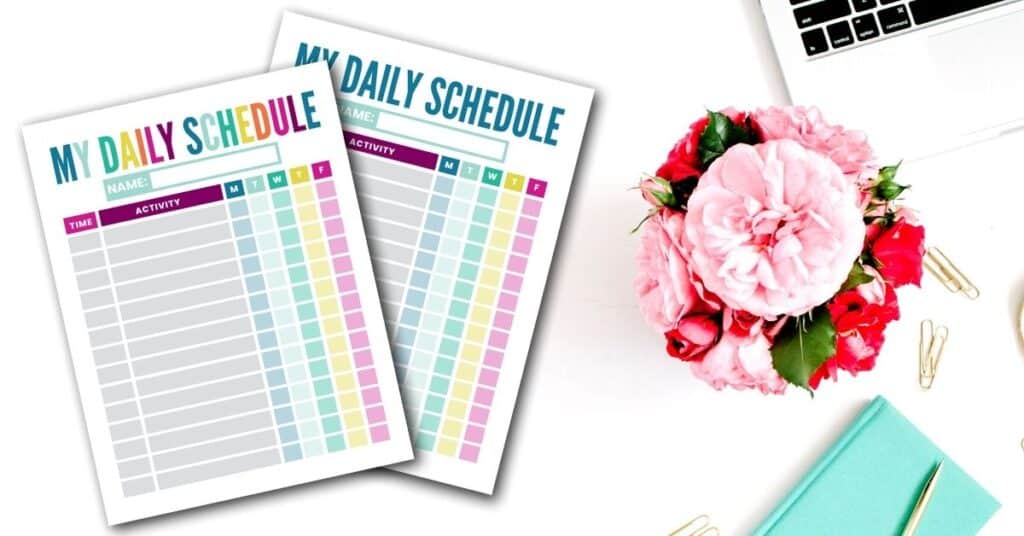 2. Download and Print out the 24 free printable Valentine's Bingo Cards
At the bottom of this post, you'll find the link to download the free printables. A new tab will open up with the PDF and you can either save the file to your computer for personal use or simply print out immediately.
A few notes on printing:
I recommend printing on card stock. Makes for a much more durable Valentine's Bingo card.
Additionally, select "Fit" as opposed to "actual" in your printing options panel. This ensures that your printer won't cut off part of the edges of the bingo cards and they can look like the pictured examples.
The last page of the download has the Valentine's bingo calling cards
Note: While you are welcome to print as many copies of Valentine's Bingo for your own personal use, do not share or distribute the free download.
If you want to share with friends or family, please share the link to this post so they can easily get their own download 🙂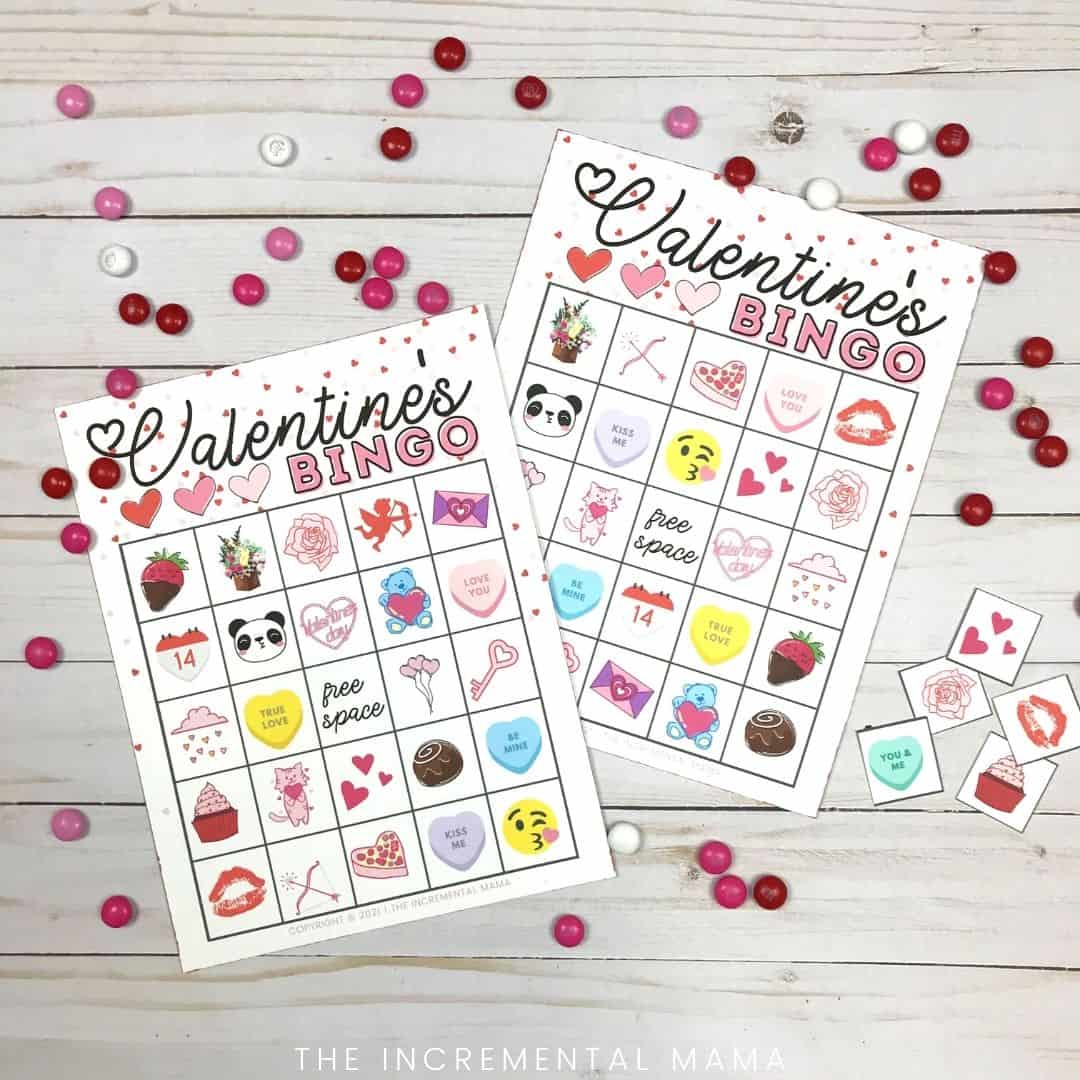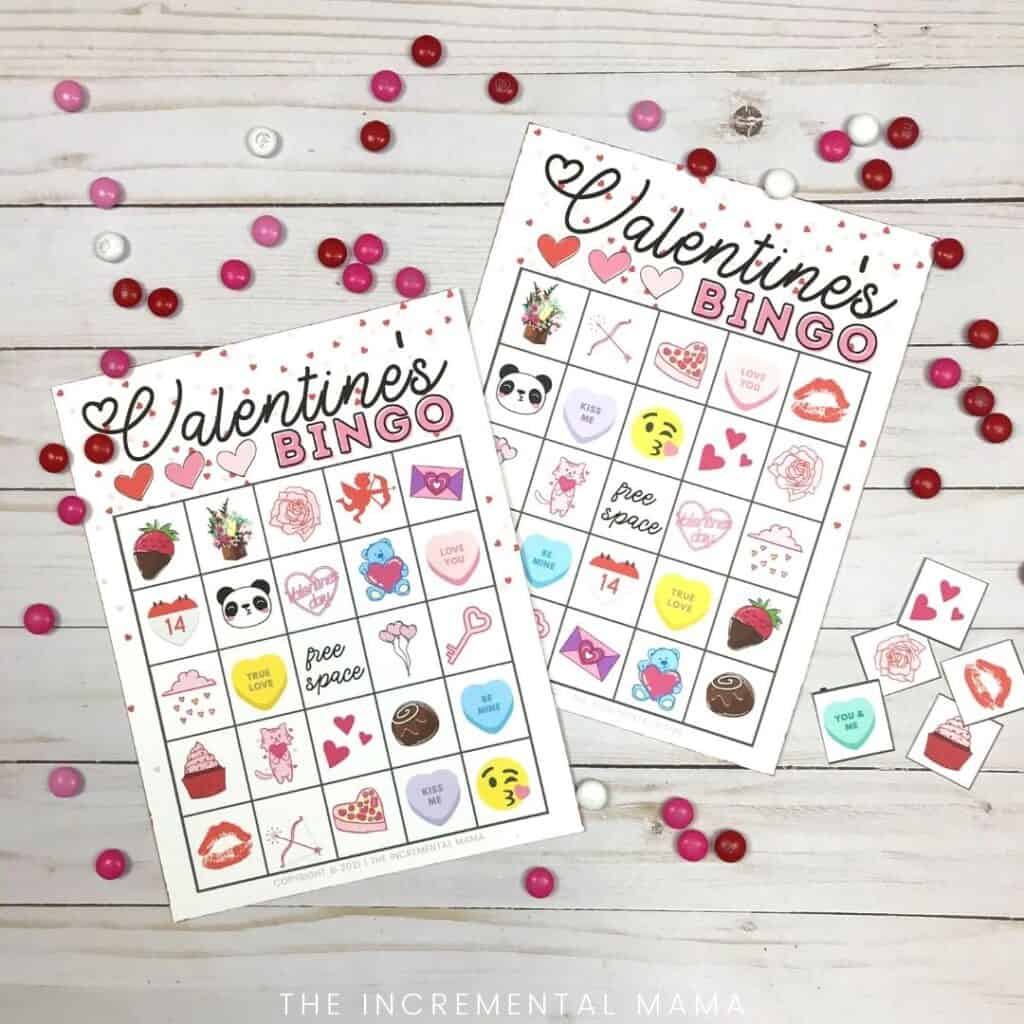 3. Cut out calling cards
Once printed, cut out the calling cards and trim up the bingo cards (if you wish).
Then once cut, you can laminate the cards if you choose. Gather all the calling cards together in a bag or small bowl.
HOW TO PLAY VALENTINE'S DAY BINGO
Now that you've done all that, you're ready to play Valentine's Day bingo! Which is just like any other game of bingo.
Give each player a different bingo card (there are 24 different cards in this free set).
Then give every player a handful of bingo markers/candy. While each person needs a maximum of 24, you'll probably want extras for snacks.
Everyone can place a marker on the "free space"
The caller will then randomly select a calling card and announce it to the group. Players with that image can place a marker on that picture on their board.
Repeat until someone gets 5 across.
FREE VALENTINE'S DAY PRINTABLES
If you're looking for other free printables that'll help make Valentine's Day fun for your kids, check these out: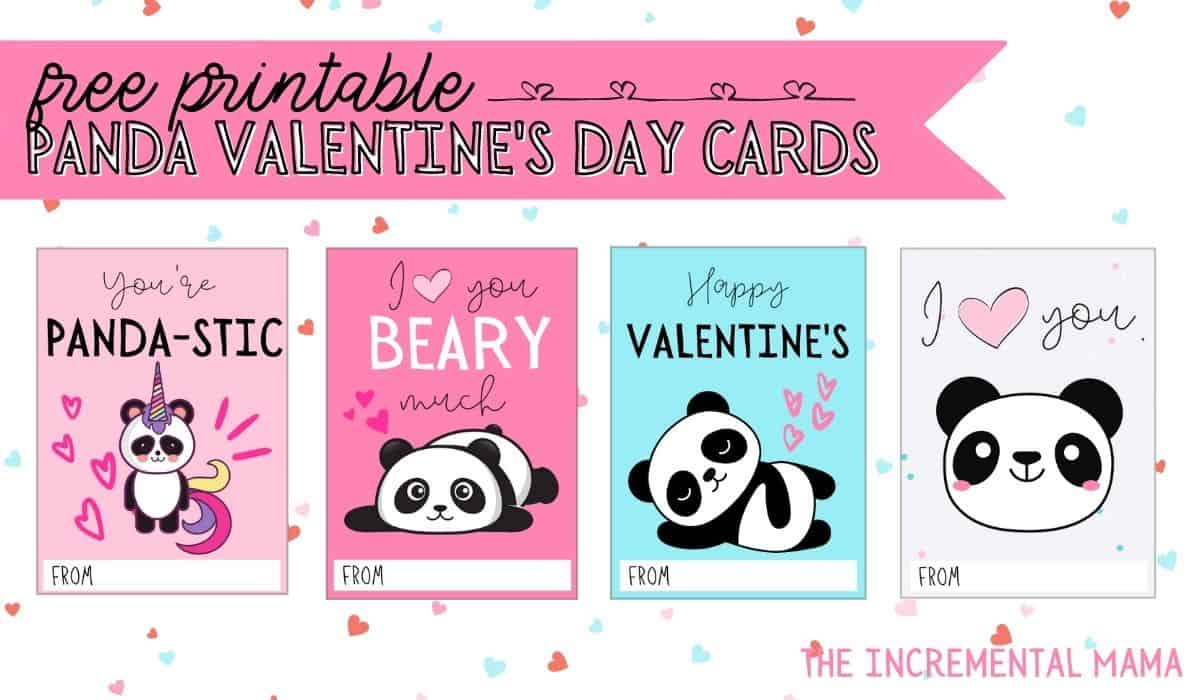 DOWNLOAD THE FREE PRINTABLE VALENTINE'S BINGO GAME
With that all said, you're ready to download the free printable bingo cards! Click the link below to download the Valentine's Day Bingo set.
Hope you enjoy the game. Let me know what you think in the comments below.
Happy Valentine's Day!
YOU MAY ALSO LIKE: