You want to make Valentine's Day special for your kids, but you have neither tons of time or boatloads of money to make it happen.
But luckily, you don't need much of either to make it totally fun and memorable day for your kids.
In this post, we're going to go over 10 easy and inexpensive Valentine's Day ideas that will make it a super special day for your kids without too much effort on your part.
The ideas and tips are divided into 3 sections and you can either scroll through the entire post or skip to what interests you.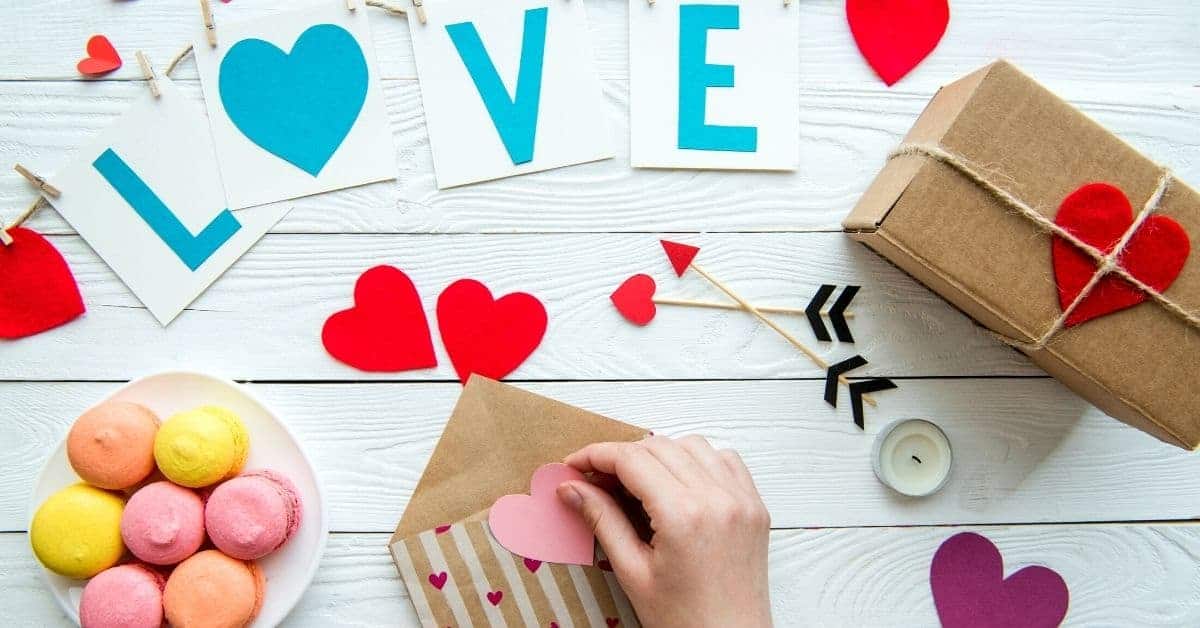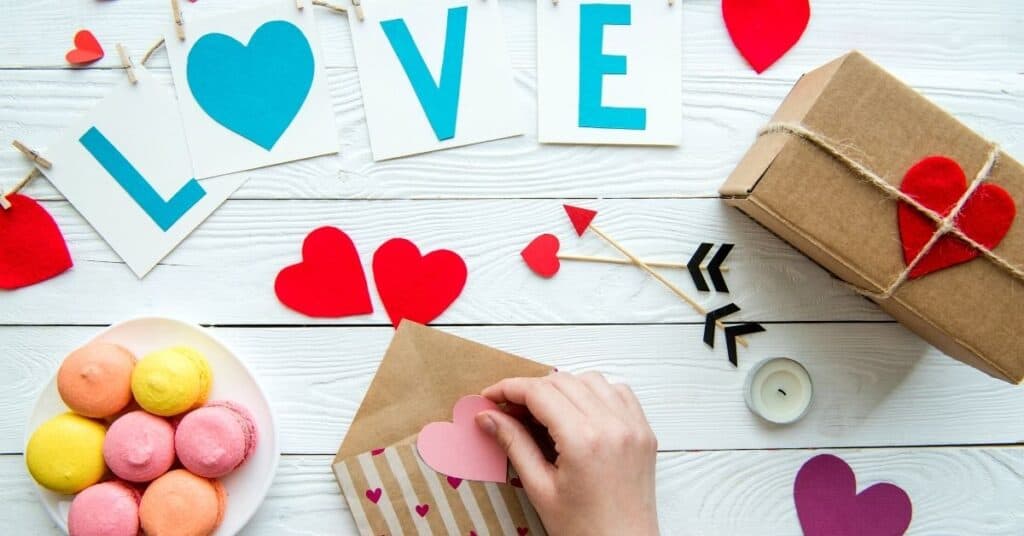 IDEAS TO MAKE VALENTINE'S SPECIAL FOR KIDS
As a working mom of 4 small kids, I don't have hours and hours to scour Pinterest and plan some spectacular holiday surprise for my kids.
Which means that I want the time I DO have to be spent making memories with my kids.
And all these suggestions are super easy to both plan and prepare so that you can spend your time having fun with your kids.
EASY VALENTINE MEAL IDEAS
1. Get Valentine's Day Themed Paper Plates.
This is one of the easiest ways to make any day special: just use themed paper plates.
I like to stock up whenever I'm at Target (because they always have super cute Valentine's Day paper plates), but you can pick them up at pretty much any big grocery store or you can grab some cute ones on Amazon.
2. Use a Special Tablecloth.
My kids always get excited when I do special table settings. And using a table cloth always signifies something special (and it takes approximately 30 seconds to throw on he table).
So I love using a red cloth tablecloth for Valentine's Day meals (which I also bust out at Christmas). You can grab some great ones from Target or from Amazon.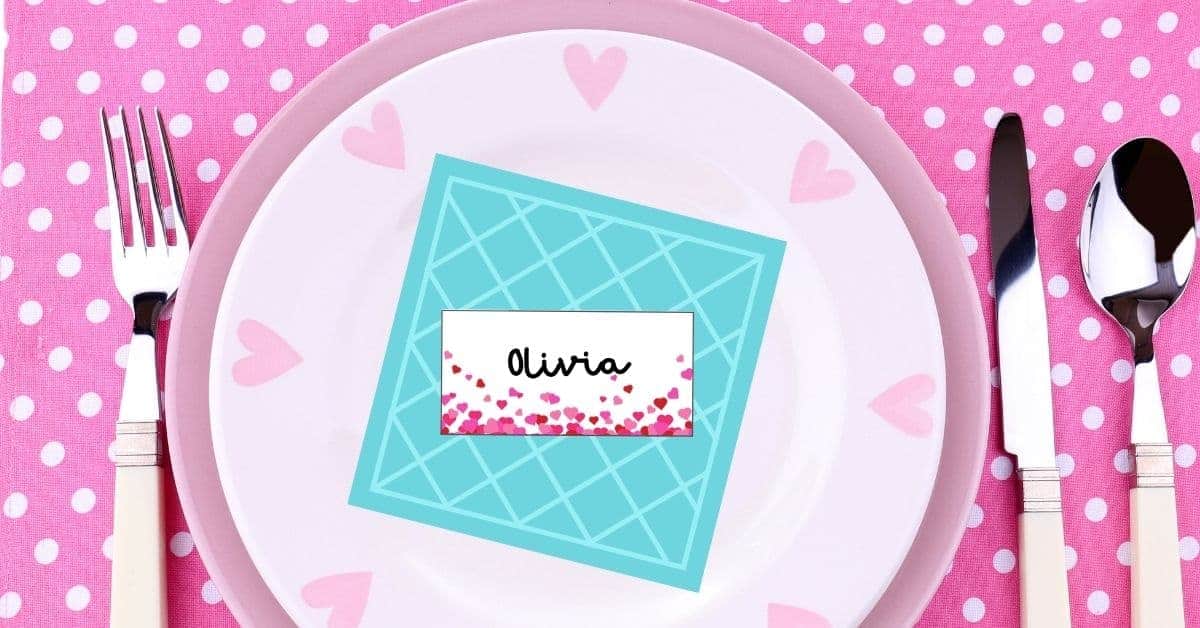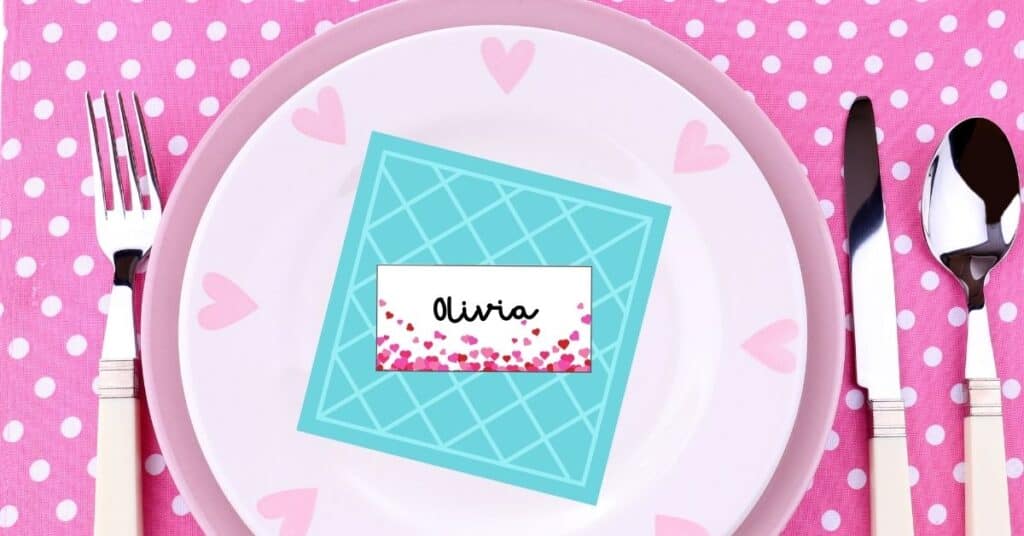 3. Make Valentine's Day Place Cards for the Table.
While you could take the time to make your own, you could just grab the free Valentine's place card printables I made. All you have to do is print, cut, and write out your kids' names.
This takes only a few minutes and really will make your kiddo feel special and important.
4. Make Pink Pancakes for Breakfast.
When it comes to easy ways to make meals fun for kids, here's a super simple equation:

And adding pink or red food coloring to a boxed pancake mix is just about the easiest possible breakfast you can make that'll blow your kids minds.
And it takes seconds. Bonus points if you can make the pancakes into a heart shape!
Serve strawberries, raspberries, or red apple slices with your pancakes to add some color (and nutrients) to your meal.
(It's also fun to add food coloring to their milk)
5. Grab Valentine's Donuts
Or if you'd rather skip any cooking, you could pick up some Valentine's donut (the night before if you want them for breakfast) from your local donut shop.
6. Order Heart Shaped Pizza for Dinner
What's easier than ordering a pizza for dinner? And what's more fun that heart-shaped…everything?
This year, you can order heart-shaped pizzas from Papa John's and get it delivered to your doorstep.
(While Pizza Hut has in the past, it's unclear if they're doing it for 2021)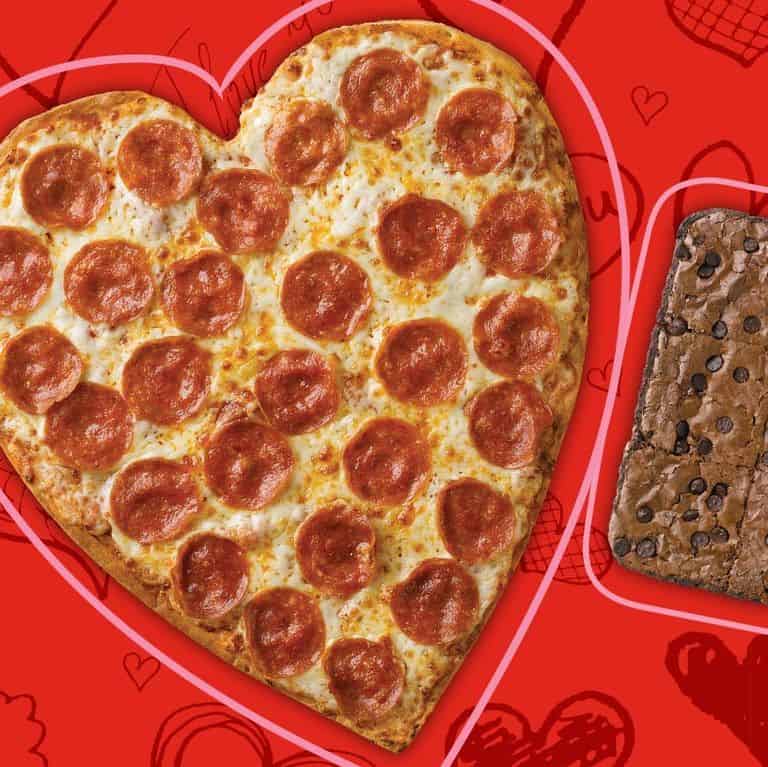 IDEAS FOR VALENTINE'S CRAFTS & ACTIVITIES
With some simple ways to make the meals fun and special, let's move onto some equally easy crafts and activities for kids.
7. Make Homemade Valentine's Cards
While you may be tempted to create a structured paper create for your kids, kids benefit immensely from being able to freely use their imagination and creativity.
Simply gather arts and crafts supplies and let your kids use their creativity to create Valentine's cards and decorations. Some supplies might include:
Glue sticks
Heart Stickers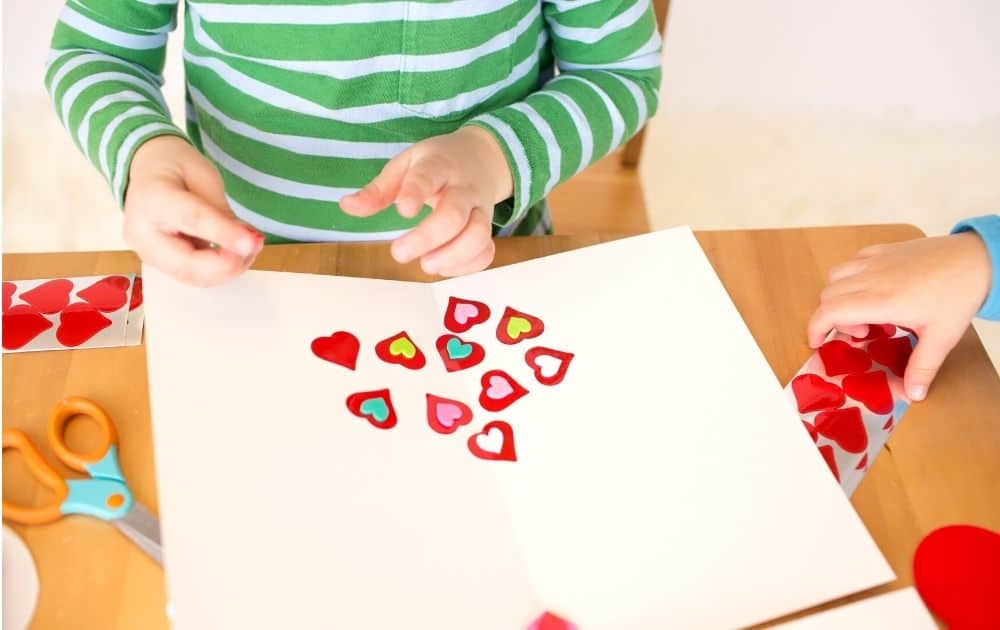 You can even help out younger kids by using construction paper and pre-cutting hearts of different sizes to use in their designs.
Want some ready-made Valentine's? Check out these Free Printable Panda Valentine's Day Cards.
8. Play Valentine's Bingo
If you're looking for a free and easy to set-up Valentine's Day-themed game, look no further than this Free Printable Valentine's Bingo Game which includes 24 different cards.
Simply print out the cards, grab some candy for bingo markers, and cut out the calling cards and you're ready to go!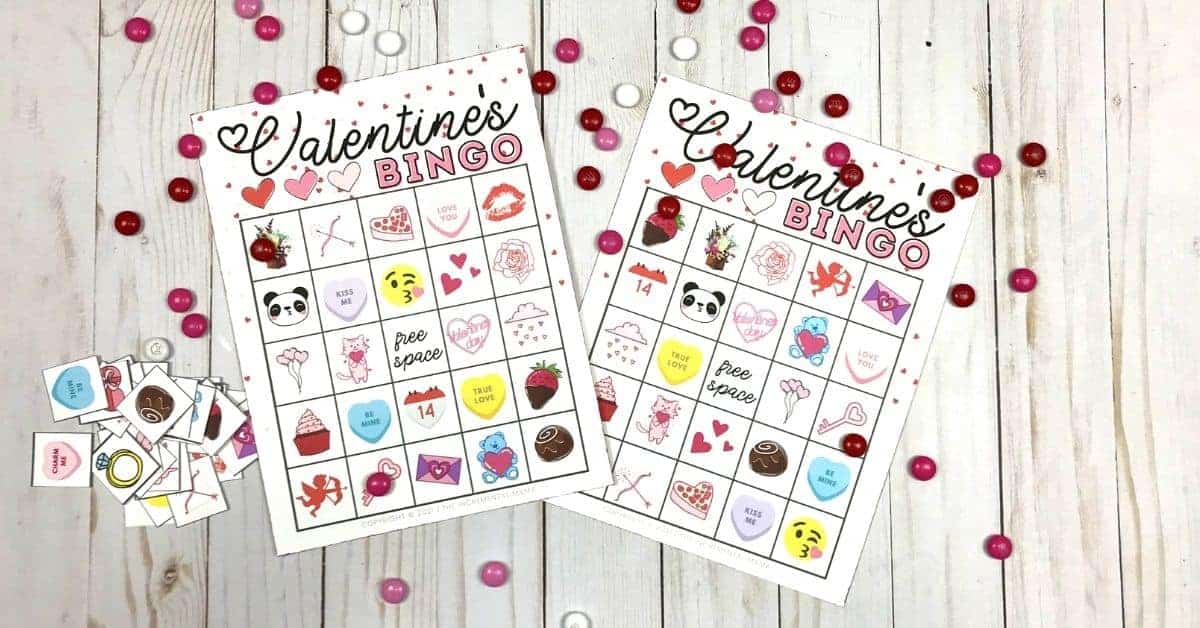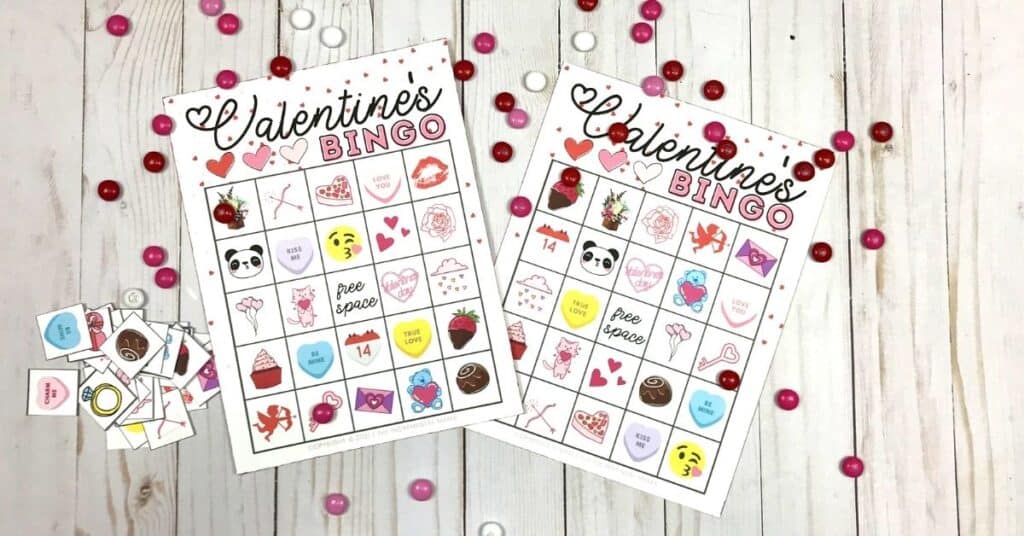 9. Make Easy Valentine's Day Crafts
For some easy crafts, check out these Easy Peasy Valentine's Day Crafts for kids from Easy Peasy and Fun
10. Decorate Sugar Cookies
We're big sugar cookie fans over here. Not only are they fun to eat but they're really fun to decorate.
To prep, you can either make the dough (here's a great recipe) and bake them with your kids, or if you're short on time just pick up the ready-made sugar cookie dough from the grocery store.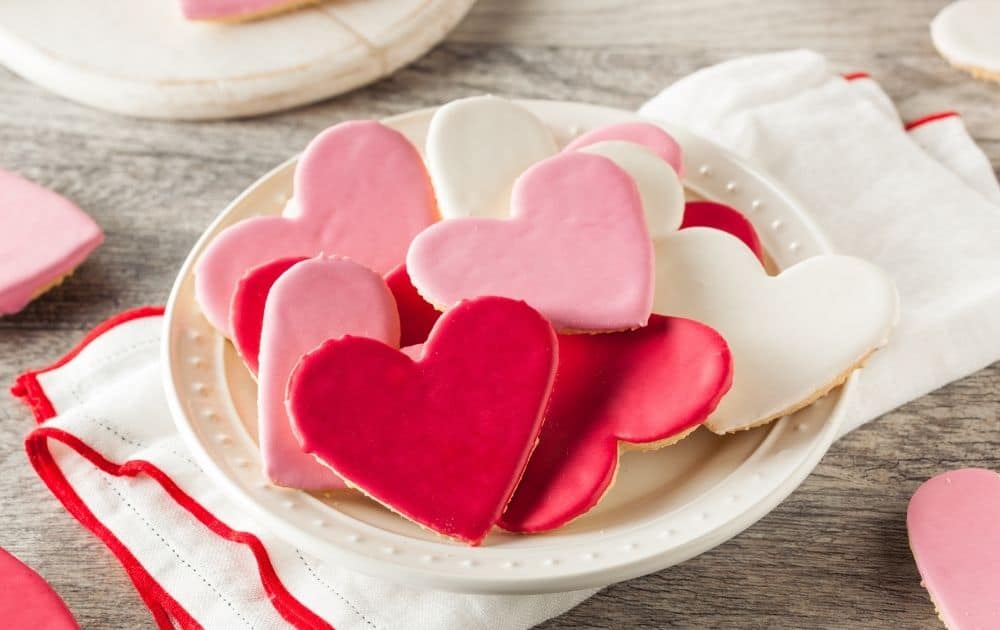 You can also pick up icing, but I recommend making your own if you have the ingredients on hand. It's FAR SUPERIOR and takes just a couple minutes to whip up.
(Here's a great vanilla frosting recipe)
(put different colored frosting in plastic zip bags. Though homemade fristing is easy anf far superior to the store-bought stuff. I love this frosting recipe
Better still is to then give the cookies to friends, family or neighbors. Then kids learn the joy of GIVING love on Valentine's day.
VALENTINE'S PRESENTS FOR KIDS
With ideas for meals and activities, you may be wondering "What should I give my kid for Valentine's Day?" the first thing you should ask yourself is actually:
What can I give my child that aligns with my values?
For example, we used to give the kids little Valentine's Day gifts from the bins at Target (aka the temptation zone) but we found that they just ended up in the trash or in boxes to donate to charity.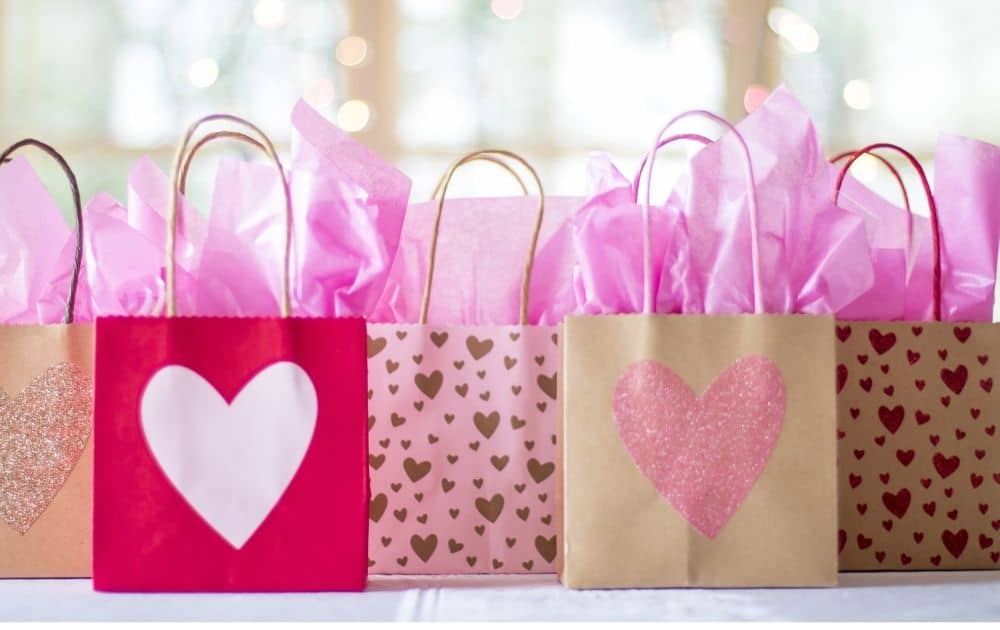 And since we didn't like adding to our planet's plastic waste, we decided to put more emphasis on time spent together and experiences shared rather than gifts.
(I also don't want my kids to expect "things" all the time.)
So that's why I like to make meals special and do activities together because it creates a fun experience and memories.
The best gift we can give our kids is our time and attention.
VALENTINE'S DAY IDEAS FOR KIDS
Well, there you have it! With these easy and inexpensive ideas, you can make Valentine's Day super special for your kids.