My oldest daughter is obsessed with pandas. I mean, she went a full year wearing only black and white in order to look more like a panda.
And what's not to love? They're adorable and–just like us–they get freaked out by the noises their kids make.
So for Valentine's Day this year, I made my panda-loving kid some cute panda Valentine cards to pass out to her friends and classmates.
And because I want to share them with you too, you can grab the free printable panda Valentine's Day cards by scrolling below!
(BTW, if you're looking for gift ideas for your little panda-loving kid, check out these 23 Adorable Panda Gifts for Girls.)
RELATED: 10 Easy & Inexpensive Ideas to Make Valentine's Day Special for Kids.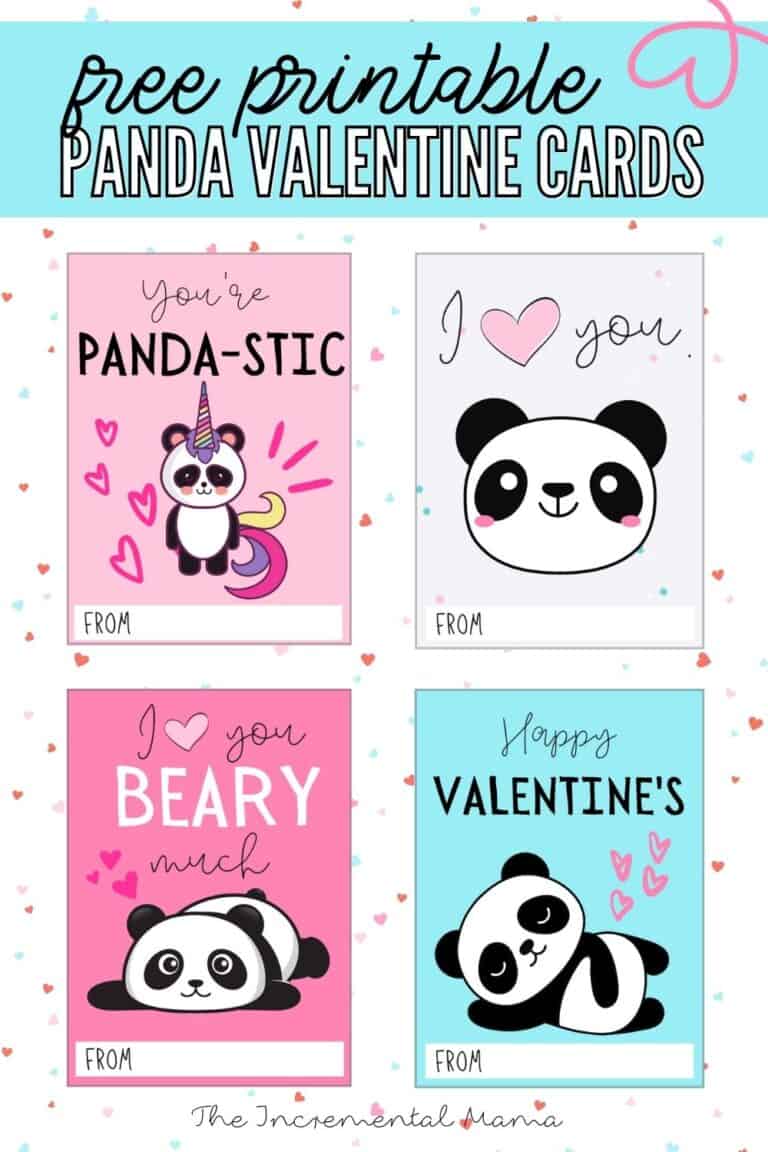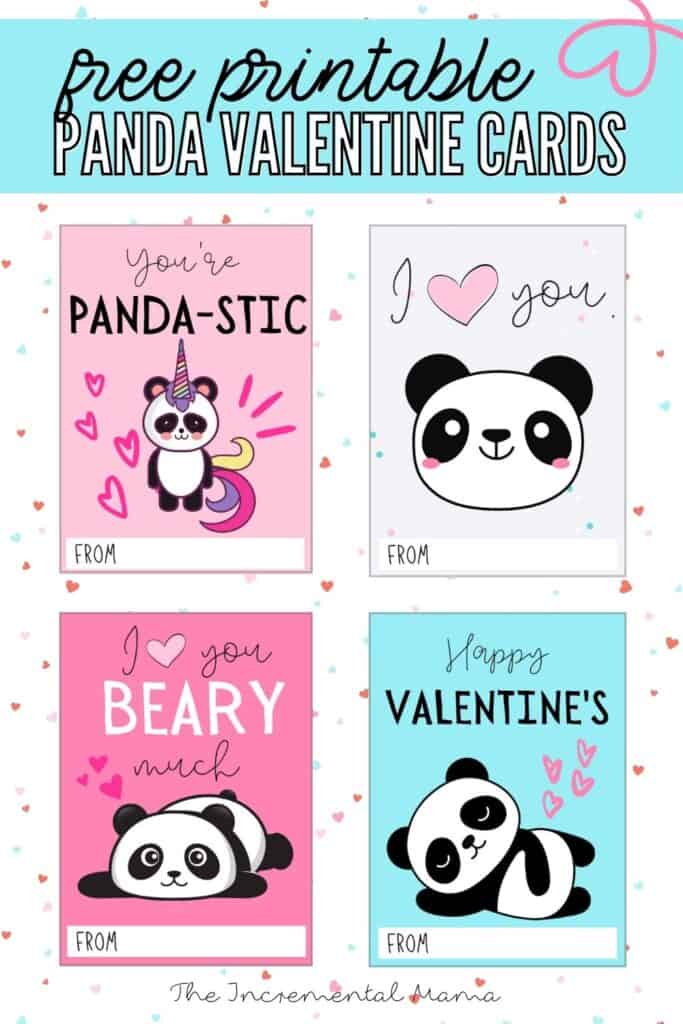 FREE PRINTABLE PANDA VALENTINE CARDS
This free printable includes 4 different panda Valentine's Day cards.
For best results I highly recommend printing out on cardstock. They look better and will stand up better to handling.
If you're preparing Valentine's for friends or classmates, here are a few ideas of panda-themed goodies that would pair well with the Valentine cards: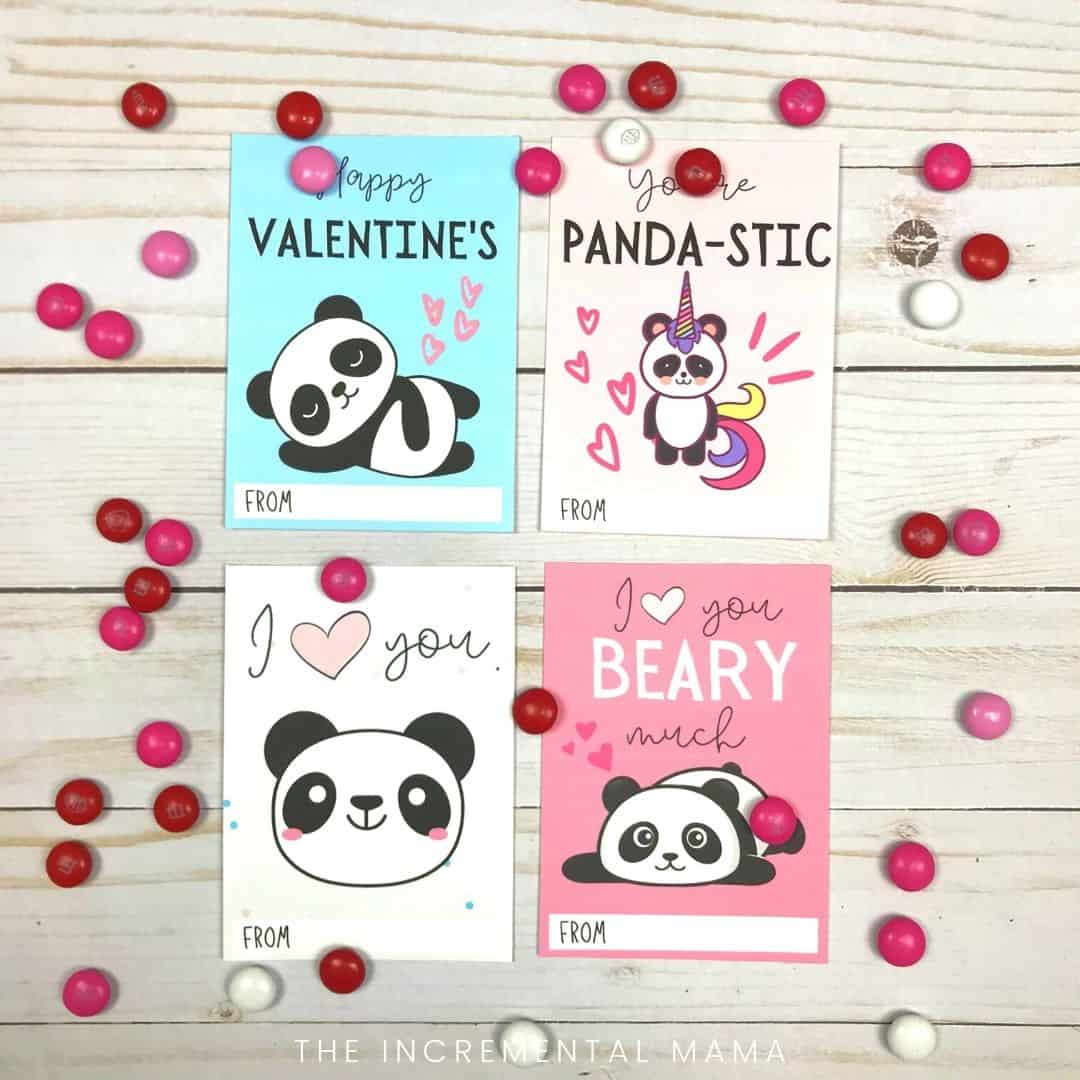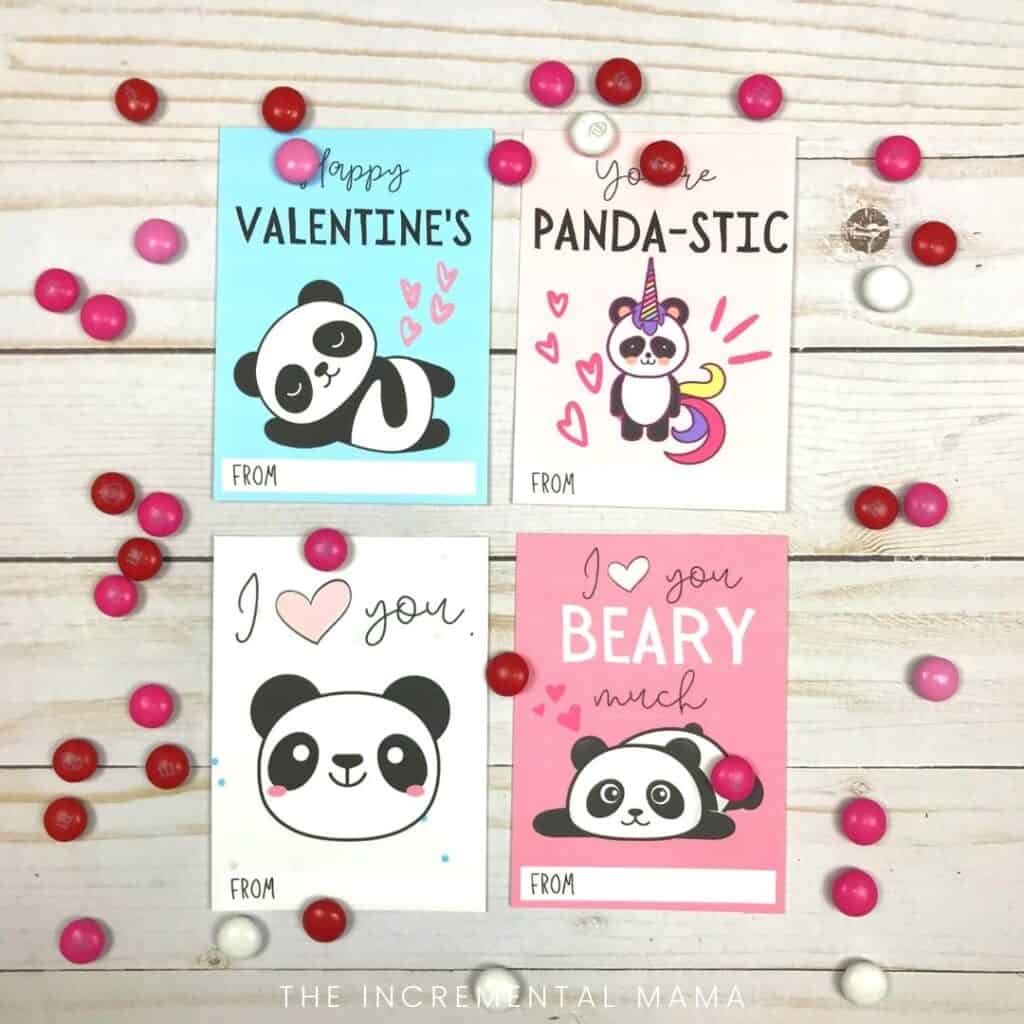 FREE VALENTINE'S DAY PRINTABLES
Looking for more Valentine's Day fun? I've created a free printable Valentine's bingo game that's perfect for family fun or a classroom party.
(It includes 24 different cards so it's great for larger groups.)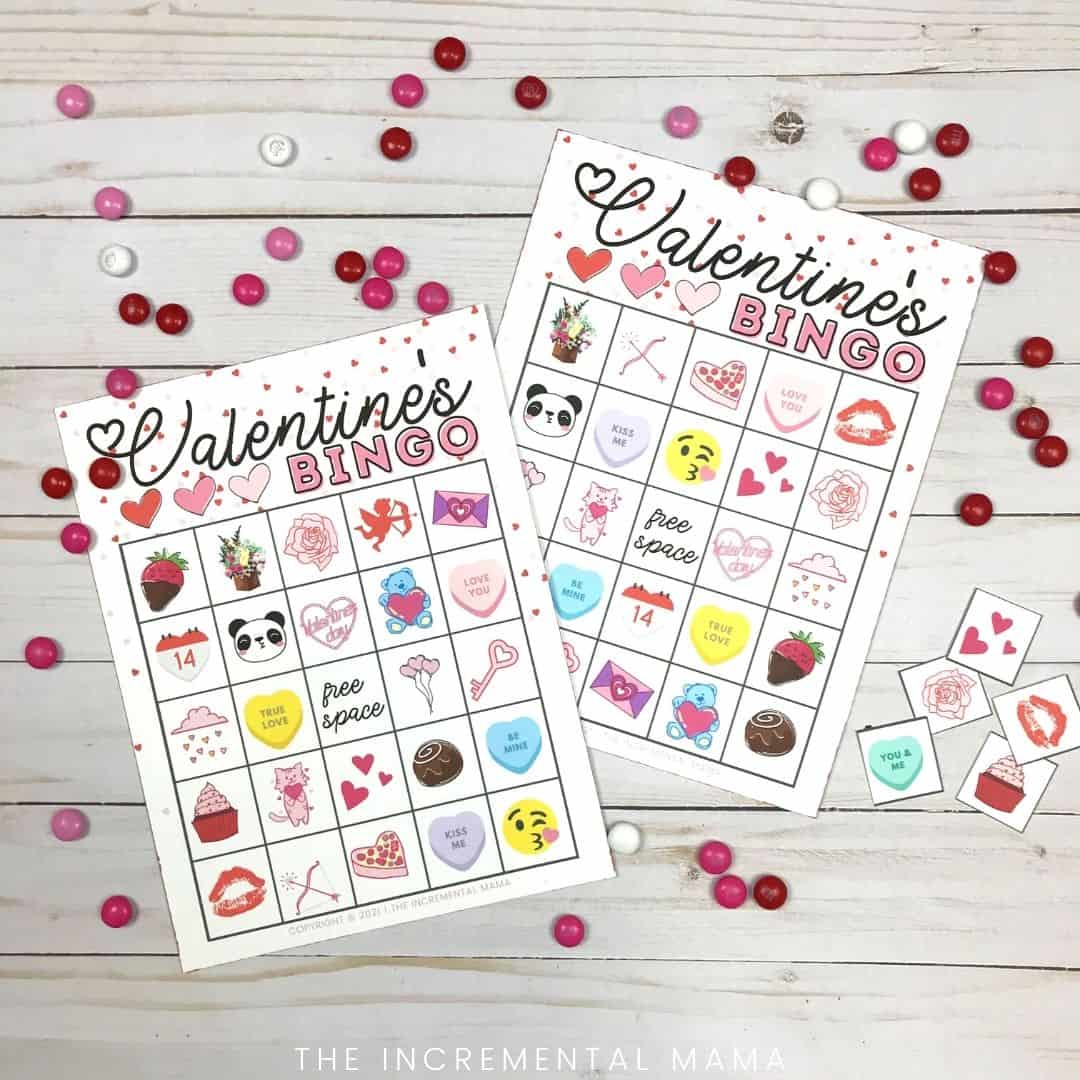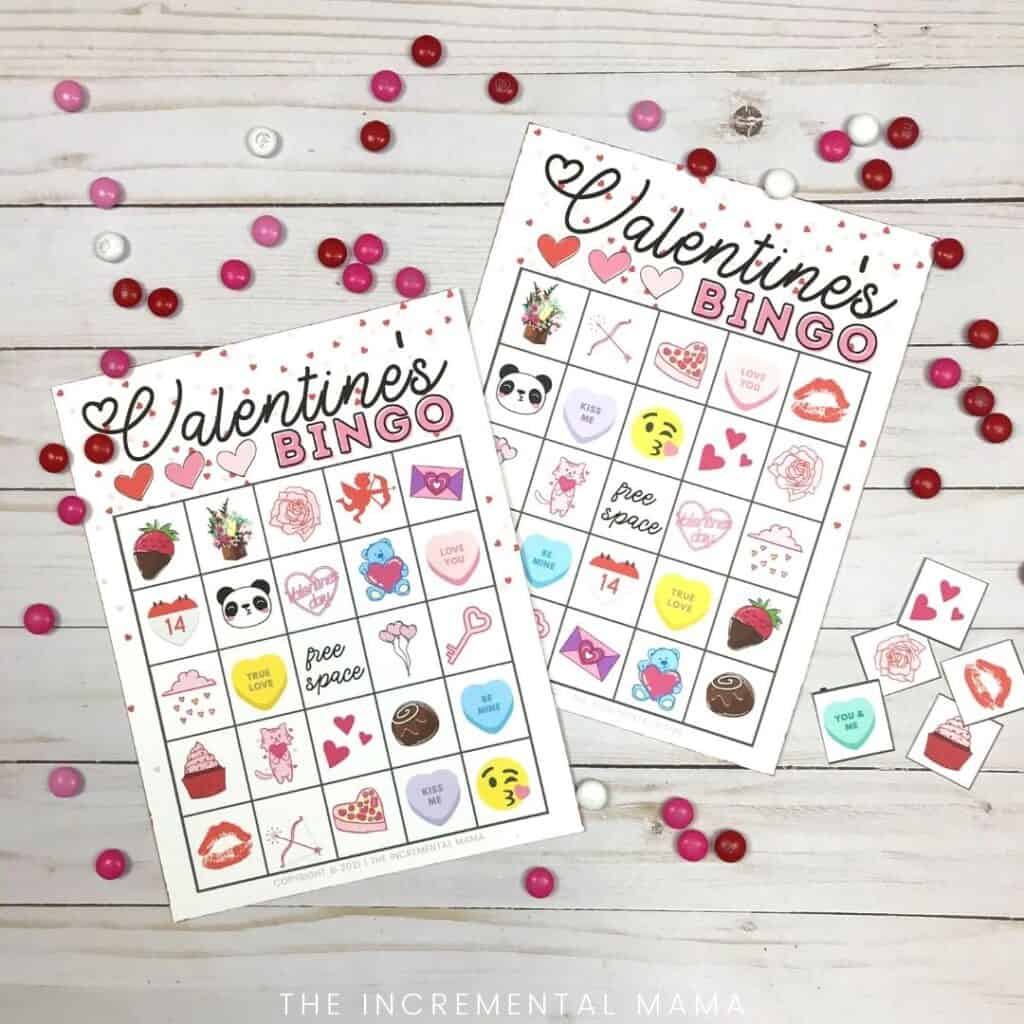 If you like printables, be sure and check out the other free printables on my site.
DOWNLOAD THE PANDA VALENTINE CARDS
To download the panda Valentine cards, simply click the link below. Another tab will open with the PDF and you can save it to your computer for personal use or print it out directly.
Note that this printable is for personal use only. If you'd like to share with others, please share a link to this post so they can get their free download.
Thank you so much and I hope you enjoy the cute printable Valentine's Day cards!
*CLICK HERE TO DOWNLOAD THE PANDA VALENTINE CARD PRINTABLE*