When it comes to teaching responsibility, nothing beats giving your kids chores. Doing chores builds self-esteem and creates an atmosphere where kids feel loved and capable.
Plus, sharing household responsibilities is going to make your life much easier.
And the first step in getting your kids to do chores is to set clear expectations–to make sure your child knows what they need to do. Which is why I created this free customizable chore chart that allows you to create a the perfect chore chart for your kid.
(To grab the free printable, you can scroll to the bottom.)
RELATED: 13 Ways to Get Kids Excited About Chores
CUSTOMIZABLE CHORE CHART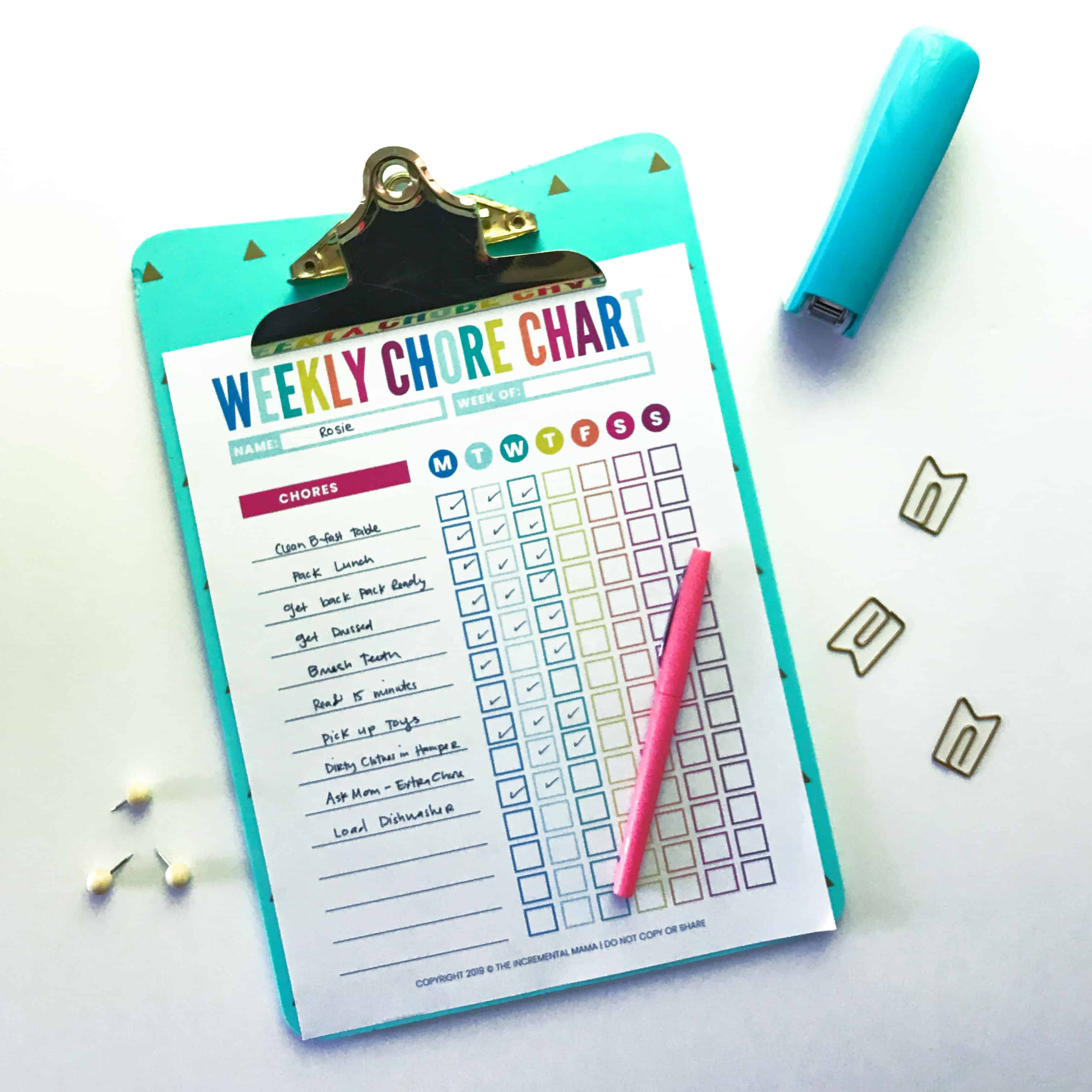 This chore chart allows you to create a list of the weekly chores/tasks you want your child to complete and also track their progress over the week.
In observing my 4 kids, I've found that kids get a huge sense of accomplishment when they check stuff off of their to-do list.
Kids: they're just like us!
On the chore chart printable, there's space for:
your child's name
the week
14 lines to put down chores/tasks
The download also includes 3 different color schemes so you can pick the one that best suits you. Or if you have multiple children, you can print out a different color chore chart pdf for each kid so it's easy to tell them apart.
But if you're like me, and you don't have cute handwriting, check out the editable chore chart pdf that lets you type out your chore chart right in Adobe Reader.
RELATED: Age-Appropriate Chores For Kids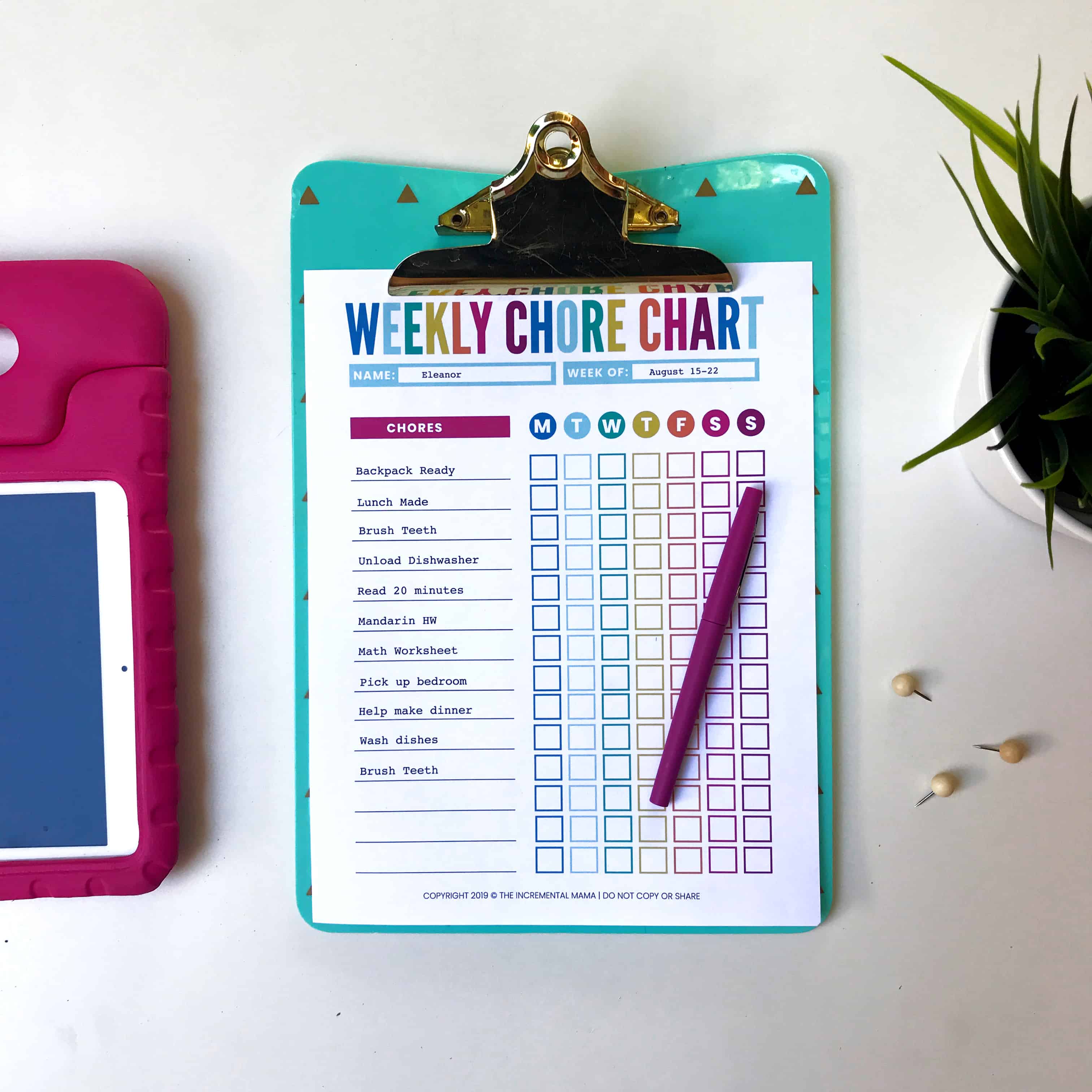 HOW TO USE THE CHORE CHART TEMPLATE
While I love printables, I don't like wasting paper and expensive printer ink printing off a million things.
So if you don't want to print off a new chart every week you have a few options. If the weekly chores/routines don't change, you can write in (or type in if you get the editable chore chart) and then either:
Laminate the chart – OR –
Place chart in picture frame
(If you're wondering what chores to actually give your child, check out this age-by-age chore guide.)
Then you can just mark off each completed task with a dry erase marker. At the end of the week, you just wipe the chart clean!
READY TO GET YOUR LIFE ORGANIZED?
The Organized Home Toolkit has everything you need to go from overwhelmed to crushing your day.
With hundreds of customizable printables and short instructional videos, the Toolkit is the resource library you need to quickly & easily organize your life and home.
…AND for less than a dinner out with the family!
Here's what Allison, a busy mom of 3 said about The Toolkit:
⭐⭐⭐⭐⭐
"This toolkit helped me go from drowning in housework and feeling unmotivated to feeling organized and like my life was more manageable in a week. I woke up to a plan, a schedule, routines and manageable expectations for my kids that helped combat the depression and burn-out I often feel as a mom. And I love the videos. I feel like it's 'Running a Home & Raising Kids 101' and it's the class I have needed for YEARS."
>>> Check out The Organized Home Toolkit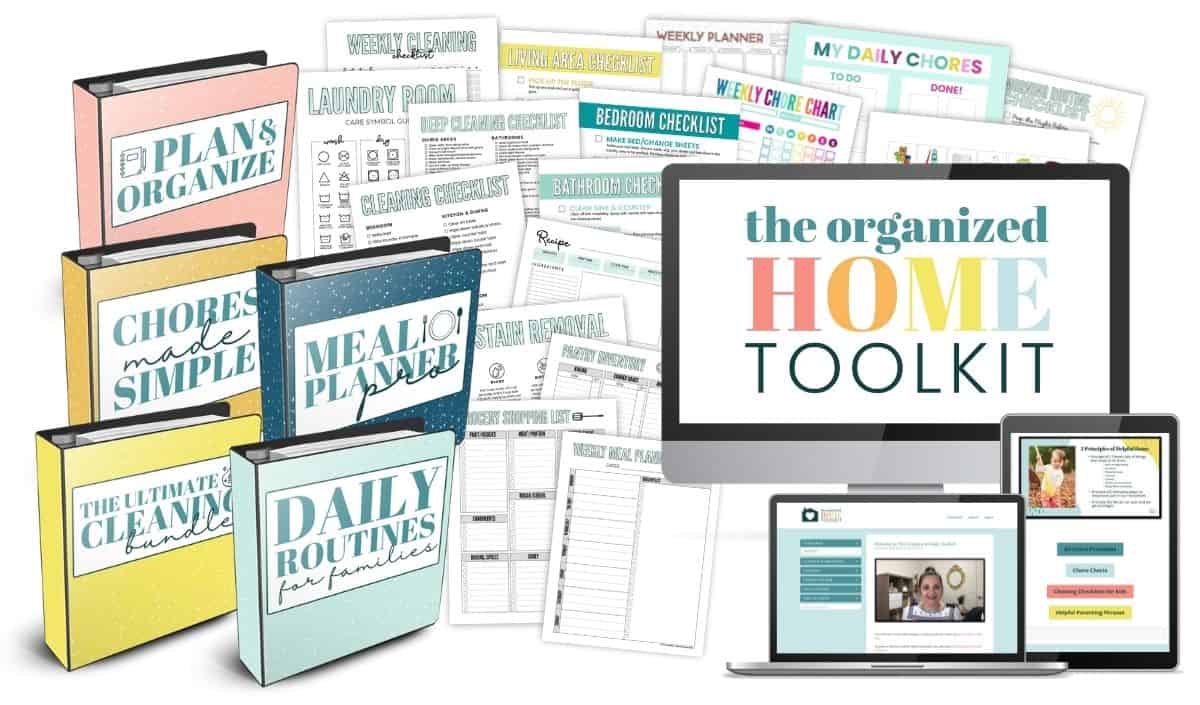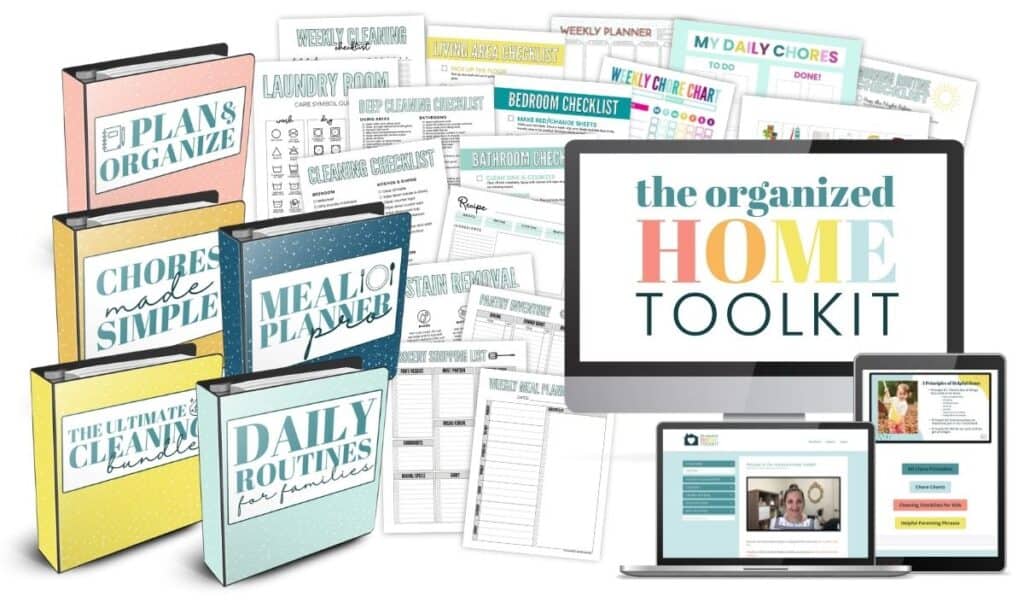 DOWNLOAD THE FREE PRINTABLE CHORE CHART
And there you go! If you're ready to get started creating the perfect chore chart for your kid, sign up below and to get the free downloads sent to your inbox!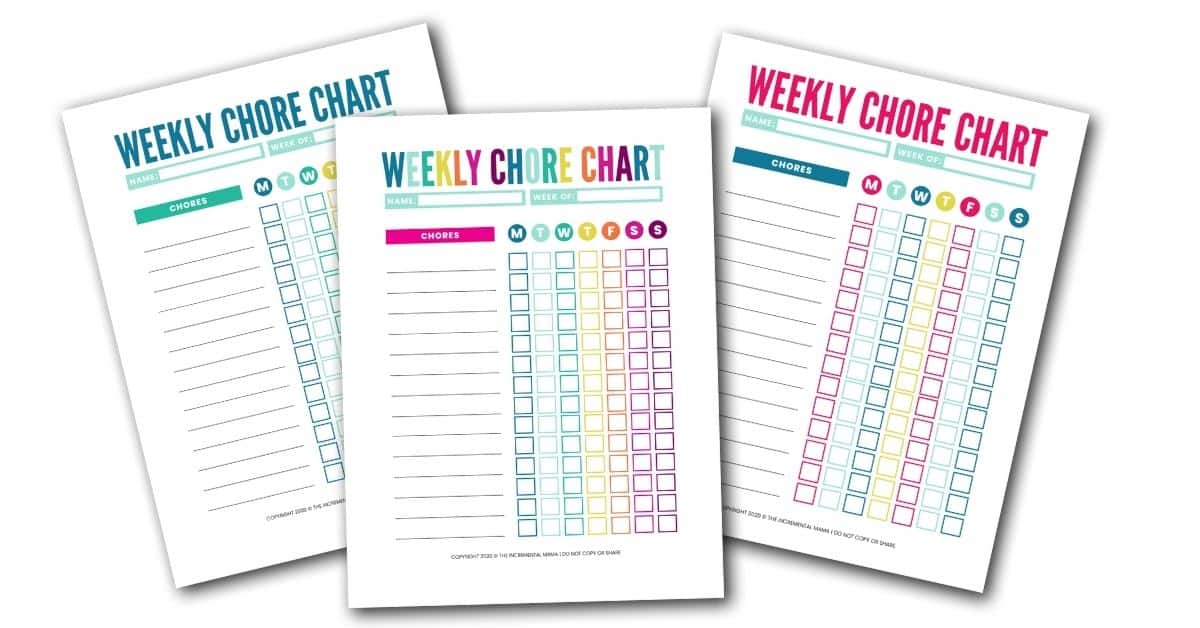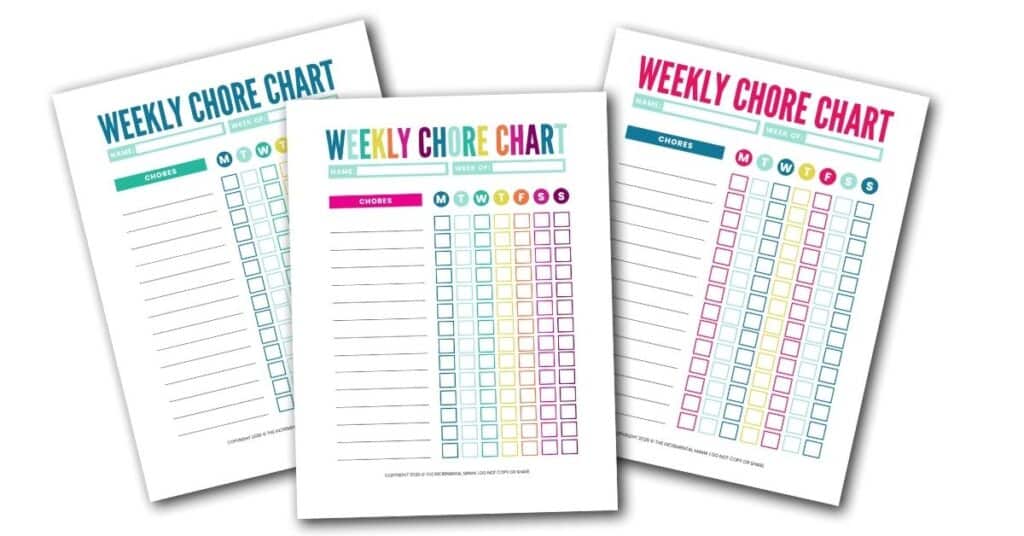 YOU MAY ALSO LIKE:
Bathroom Cleaning Checklist for Kids
Bedroom Cleaning Checklist for Kids
Age-Appropriate Chores For Kids