When it comes to teaching responsibility, nothing beats giving your kids chores. Not only does it teach your children to contribute, it also builds self-esteem. Plus, it takes to burden of doing ALL THE THINGS off your tired shoulders.
And the first step in getting your kids to do chores is to lay out clear expectations. Which is why I created this free customizable chore chart that allows you to totally customize it to your kid's needs.
RELATED: 13 Ways to Get Kids Excited About Chores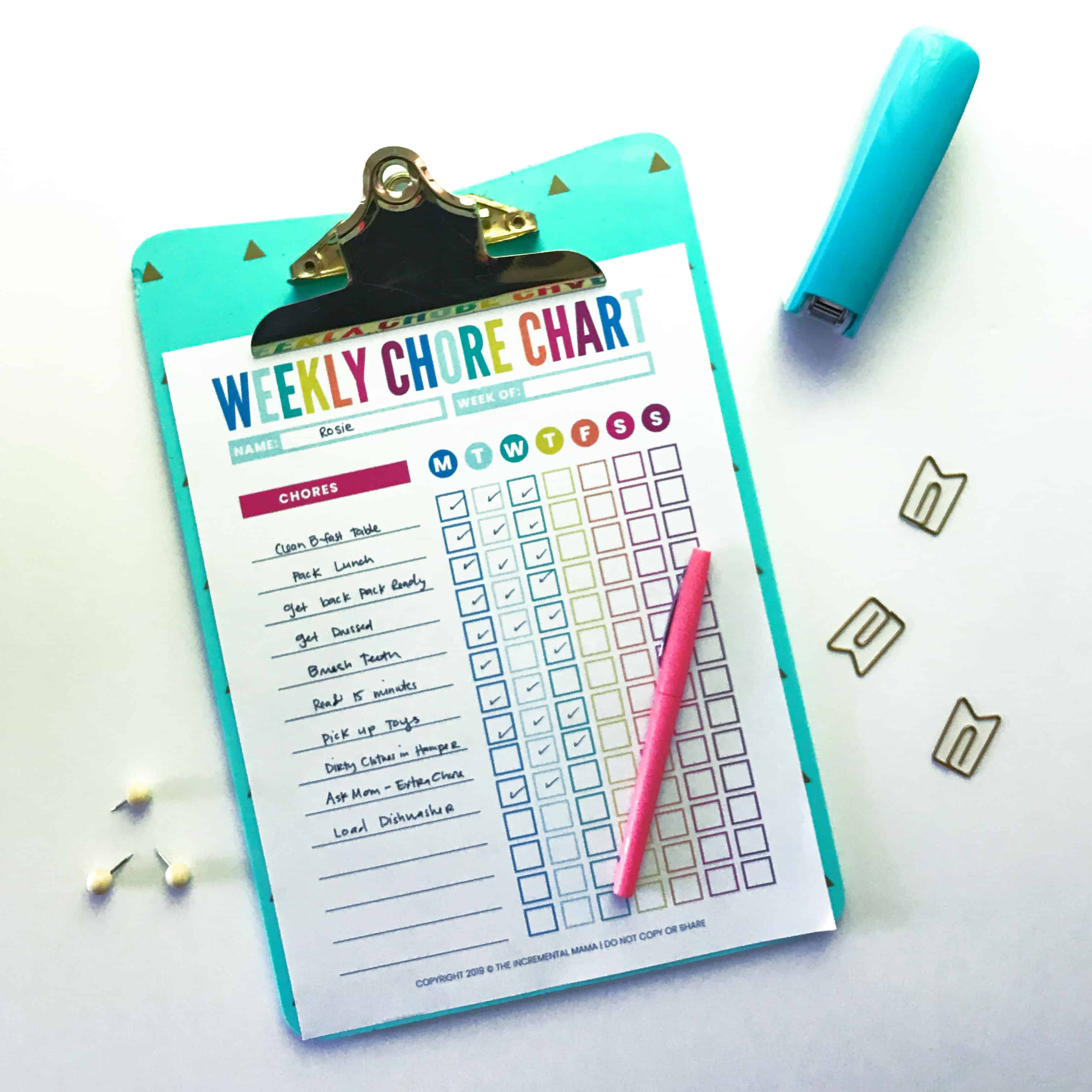 This chore chart allows you to create a list of the weekly chores/tasks you want your child to complete and also track their progress over the week. There's space for:
your child's name
the week
14 lines to put down chores/tasks
The download also includes 3 different color schemes so you can pick the one that best suits you. Or if you have multiple children, you can print out a different color chore chart pdf for each kid so it's easy to tell them apart.
But if you're like me, and you don't have cute handwriting, check out the editable chore chart pdf that lets you type out your chore chart right in your Adobe Reader.
RELATED: Age-Appropriate Chores For Kids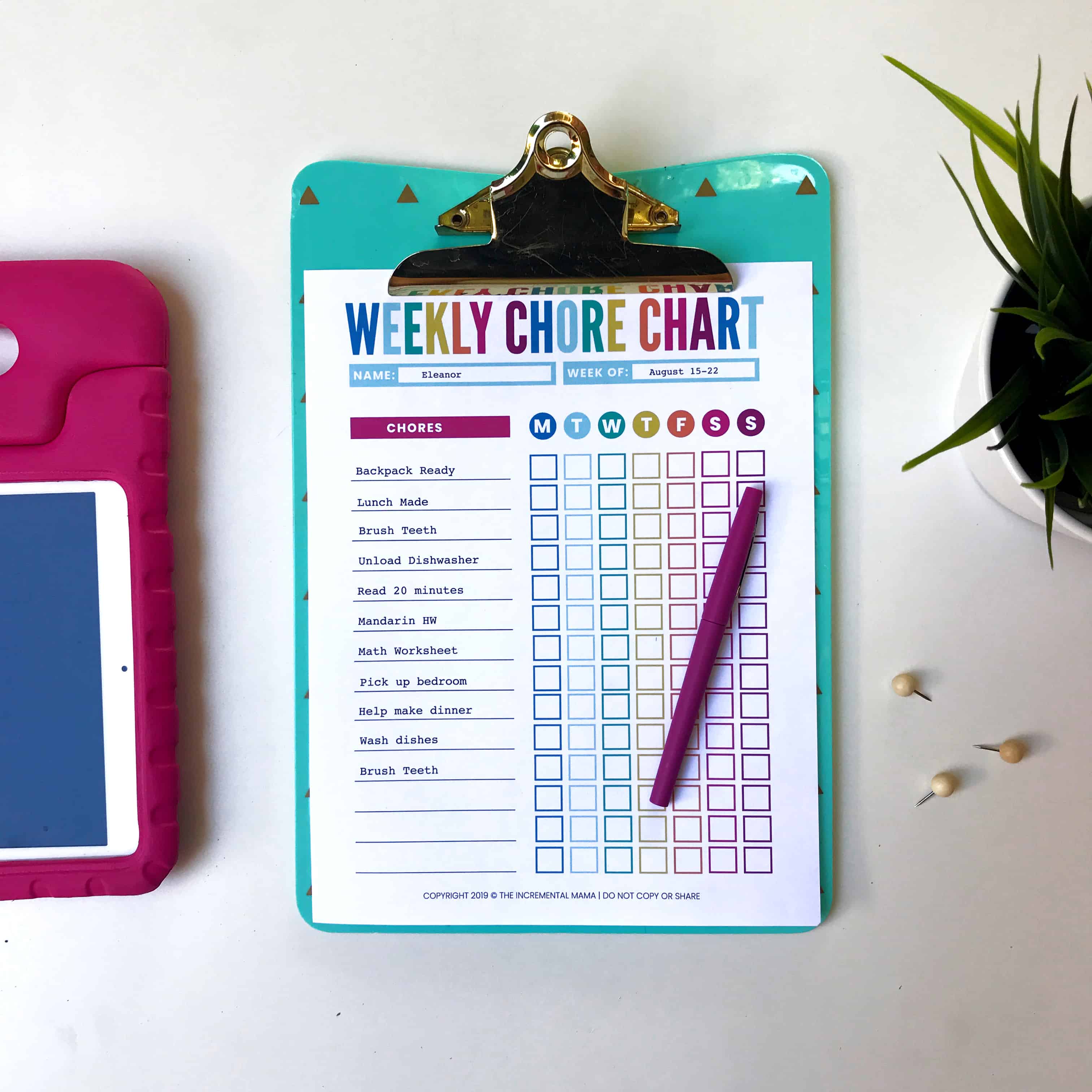 HOW TO USE THE CUSTOMIZABLE CHORE CHART
If you don't want to print off a new chart every week, you have a few options. If the weekly chores/routines don't change, you can write in (or type in if you get the editable chore chart) and then either:
Laminate the chart – OR –
Place chart in picture frame
Then you can just mark off each completed task with a dry erase marker. At the end of the week, you just wipe the chart clean!
END THE BEDROOM CLEANING BATTLES
So if you're ready to end the bedroom cleaning battles, establish clear expectations, and set your kids up to succeed, then grab the free downloads today. You can sign up below to get them sent to your inbox!
YOU MAY ALSO LIKE:
Bathroom Cleaning Checklist for Kids
Bedroom Cleaning Checklist for Kids
Age-Appropriate Chores For Kids
Get THE CHORE CHART PRINTABLES
Sign up and get these free chore charts you can customize for your kids.
Unsubscribe anytime. No spam ever.