After the birth of my first kid, I was bound and determined to get into great shape despite cancelling my gym membership. I was carrying 30 extra pounds that I wanted to work off.
So with barrels of motivation and a set of P90X DVDs, I set out to work.
But adjusting to mom life and trying to fit in a super long at-home workout was seriously tough. I couldn't manage 20 minutes without my baby fussing.
Some days, it'd take hitting pause a dozen times to be able to actually get through the entire workout.
RELATED: Printable T25 Calendar Templates
BUSY MOMS NEED SOMETHING QUICK
Then I found out I was pregnant again. And before I knew it, I had a 14 month old and a newborn. Working out at all seemed daunting with 2 little ones. So how on earth would I be able to block out an uninterrupted hour to fit in a workout?
That's when I found Shaun T's T25, which was a total game-changer. I knew I was involve from the first workout.
Ten minutes in and I felt like I'd worked out for 45 minutes. And before I knew it, the 25 minutes was up and I felt like I'd just conquered the world.
All I needed to do was muster the energy to hit "play" 5 times a week, and I experienced some incredible changes in my health.
Suddenly daily exercise was far less daunting. With eleven 25 minute workouts to choose from, I had plenty of different options depending on my mood (and soreness level!).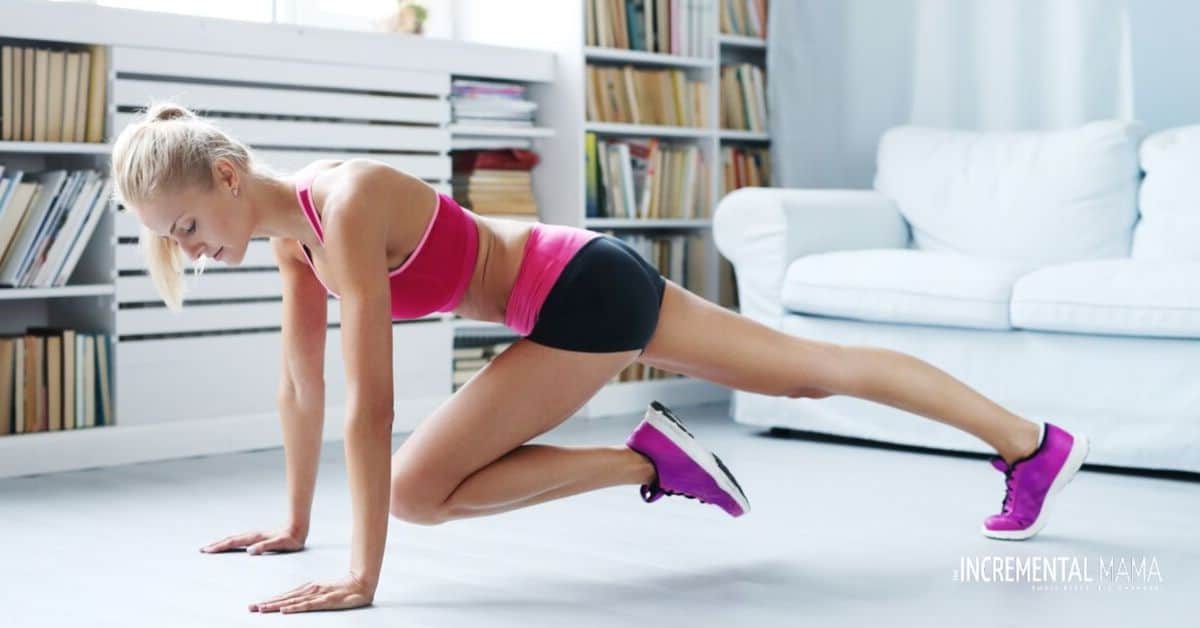 WHAT YOU GET
Here's what you get in the T25 DVD set:
9 DVDs
11–25 minute workouts that mostly require ZERO equipment
Loads of intense cardio
strength training for every muscle group
3 minute cool-down after each workout
WHY T25 IS THE PERFECT WORKOUT FOR BUSY MOMS
1. THE WORKOUTS GO BY SOOOO FAST.
Twenty-five minutes is nothing, my friend. But those 25 minutes a few times a week will bring huge changes to how you feel. Since each workout is broken up into exercises that you do for 30-45 seconds, there's no time to get bored and the 25 minutes really do fly by.
2. YOU JUST HAVE TO PRESS "PLAY".
No need to load up your kids and go to a gym. Or research and plan a workout. You don't even have to put on workout clothes! Honestly, some days I'd just do it in my skivvies not wanting to dirty any extra laundry. You just gotta hit "play".
3. SHAUN T IS DELIGHTFUL.
While I'm sure they exist, I haven't yet met anyone who doesn't like Shaun T. He's engaging and super motivating. I just listened to him on a podcast and it just made me love him more.
4. MODIFIERS MAKE IT SO YOU CAN DO IT AT MANY LEVELS.
When I first started, I used a LOT of the modifiers. But as I got in better shape I was able to drop them. It's great because you can be at a variety of fitness levels and still get a killer workout.
5. YOU DON'T HAVE TO FOLLOW THE 10-WEEK PLAN.
If following a plan works for you, then you've got one included in the DVD set.
(You can also check out these handy T25 Workout Calendars I made)
But if the thought of being locked into a plan stresses you out, no sweat. You can create your own routine. You've got 11 great workouts to choose from. If your goal is to work out 4 days a week, then pick out 4 workouts you want to do and press play 4 times.
Do the workouts you want to do. Or you can switch up the workouts with running/walking. The options are endless.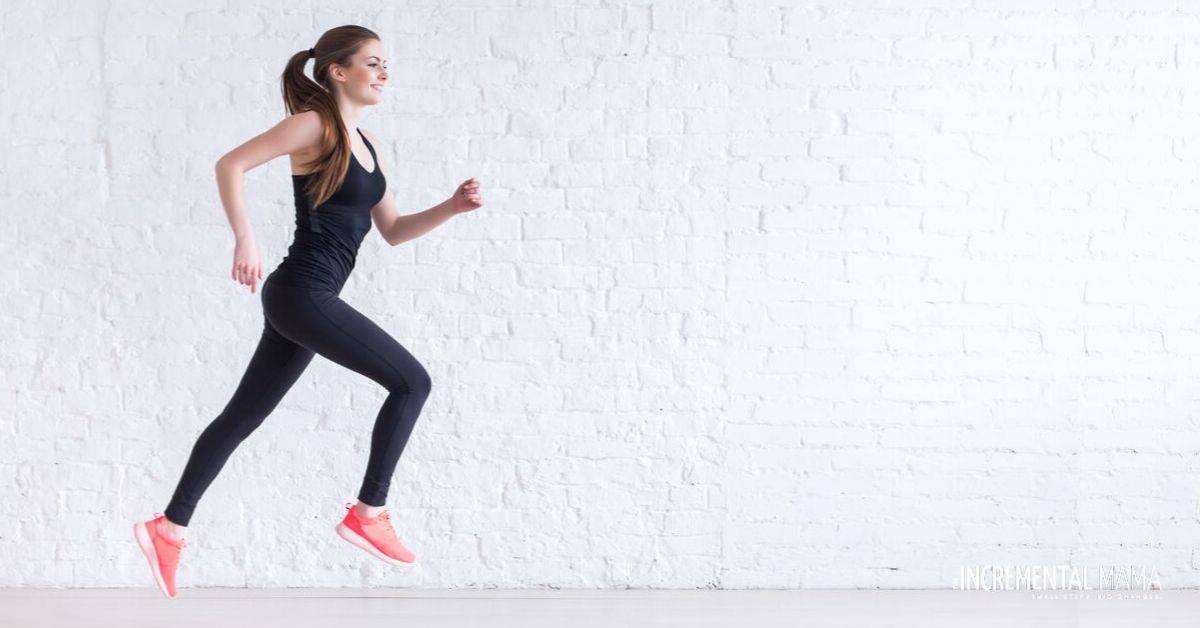 6. YOU DON'T NEED A BUNCH OF EQUIPMENT.
Most of the workouts just use body weight and a whole lotta sweat. A few call for a mat (for ab stuff) and a set of weights or a band (which actually comes with the DVDs).
7. YOU GET AN HOUR'S WORTH OF WORKOUT CRAMMED INTO 25 MINUTES.
With just 24 hours a day to work with, I'm always looking to use my time as efficenitly as possible. WHen it comes to getting a fabulous and quick workout, I don't know of anything better.
8. EASY TO WORKOUT BEFORE KIDS ARE UP.
I'm a big believer in a solid morning routine hours and especially morning exercise, especially doing it before your kids are up. Because the workout is so quick, you can get up just 30 minutes earlier and be done with exercise for the day with no distractions and children demanding to be fed breakfast.
If you need help waking up earlier, check out How to Wake Up Early When You're a Night Owl.
WHY T25 MAY NOT BE FOR YOU
While amazing, these are legitimately intense workouts. You get a serious bang for your buck, but it's not for the faint of heart. Literally.
If you have a health issue or are completely starting from ground zero exercise-wise, these might not be the best exercises to start with. As always, be safe and smart about how you pursue greater health and consult a doctor is you're unsure.
T25 IS AWESOME
But if you're ready for some uh-mazing workouts that you can quickly fit in whenever you want in the privacy of your living room, then T25 might be answer you're looking for. It's the perfect way for crazy-busy moms to get in regular exercise without forking over the money for a gym membership.
Have you tried the workouts? Let me know what you thought of them!
RECOMMENDED RESOURCES