If you want cute and quality workout clothes but the very thought of spending $90 for a pair of leggings makes you feel a little sick, you're in luck. Turns out Amazon is an absolute treasure trove of cute and cheap workout clothes that you can purchase at the click of a button.
And can we talk for a second about how miraculous that is?
I've got 4 small kids, a job, and a house to run. I'm busy. And the fact that Amazon repeatedly saves me from dragging 4 kids to a store makes me want to write poetry and dance around my house.
When I realized I could stop forking over way too much money and instead buy my workout clothes on Amazon, I could hear the Hallejulah chorus.
And the best part: you can get some really cute stuff!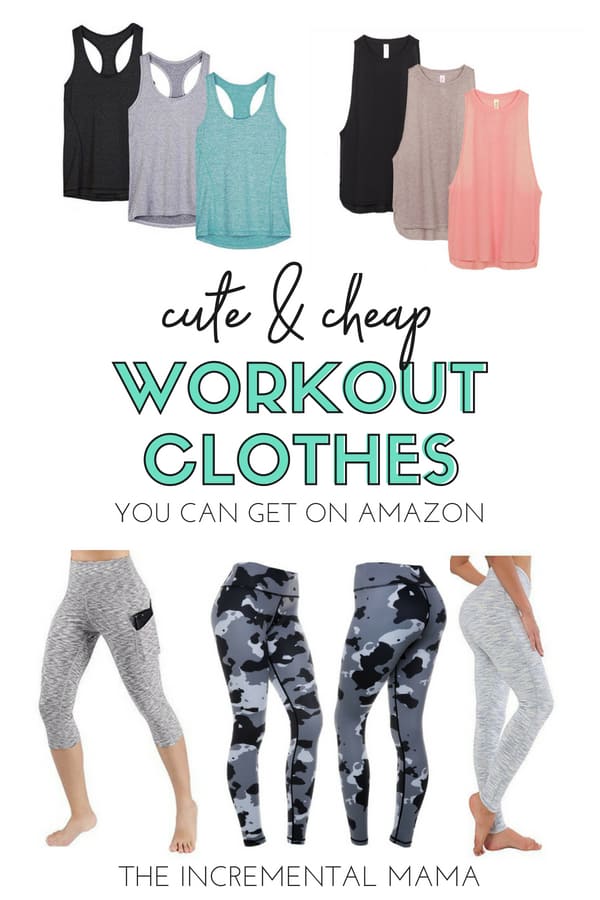 I'll admit it. When I'm huffin' and puffin' my way through the gym, sweat dripping, I like to at least try and look cute. My awesome Amazon finds have definitely helped in that effort.
So if you love cute but inexpensive workout clothes, check out these awesome (and super well-reviewed) leggings, tops, and sports bras from Amazon.
RELATED: 7 Tips to Fit Exercise into Your Busy Morning Routine
LEGGINGS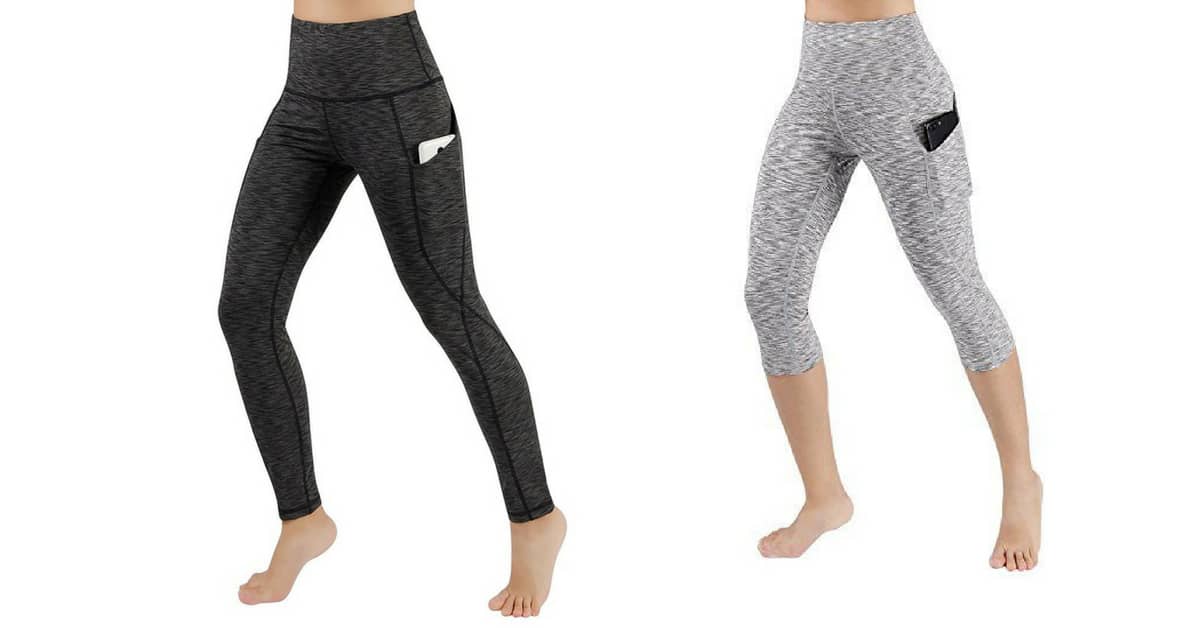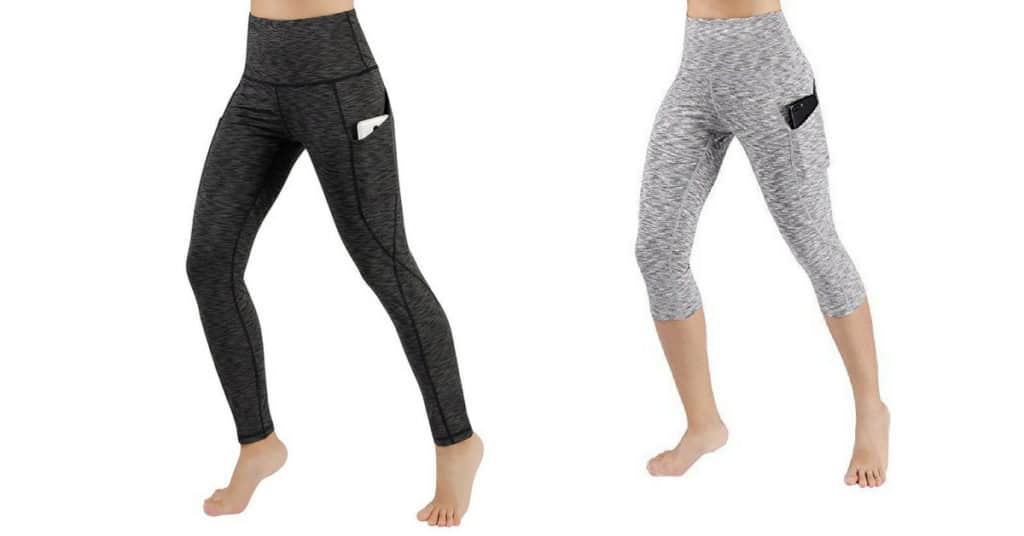 These leggings are absolutely fantastic. I love the high waist and the outside pocket to hold my cell phone while I work out. Plus, they come in just about every imaginable color in both capri and full legging length. True to size and super comfortable!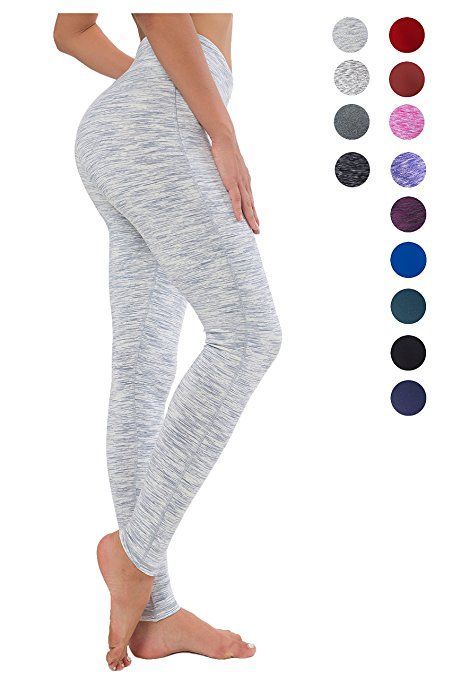 These cute and comfy leggings stay put and are squat-proof (no see-through areas!). Since they come in jillion colors, you're sure to find a pair you'll love.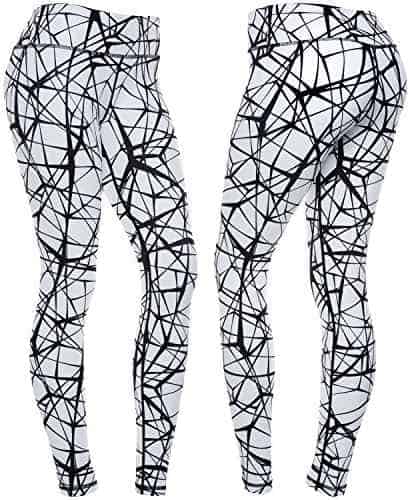 These compression leggings are perfect if you are looking for a snug tight fit without forking over serious cash. Tons of cute patterns to choose from.
TOPS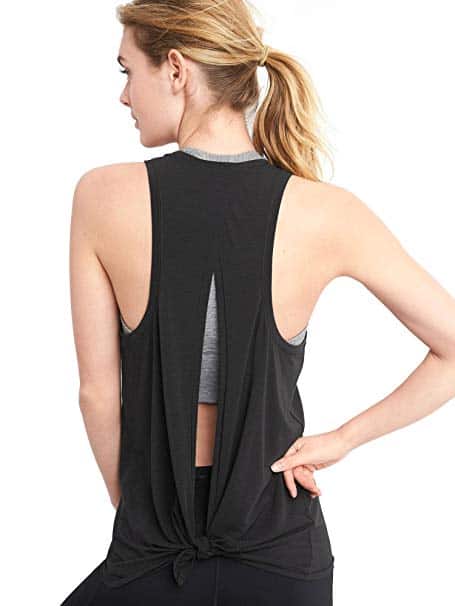 Not only is this tie-back top super cute and comfy, it's awesome if you need a bit more breathability. Runs a bit small so order a size up.
Icyzone Racerback Tank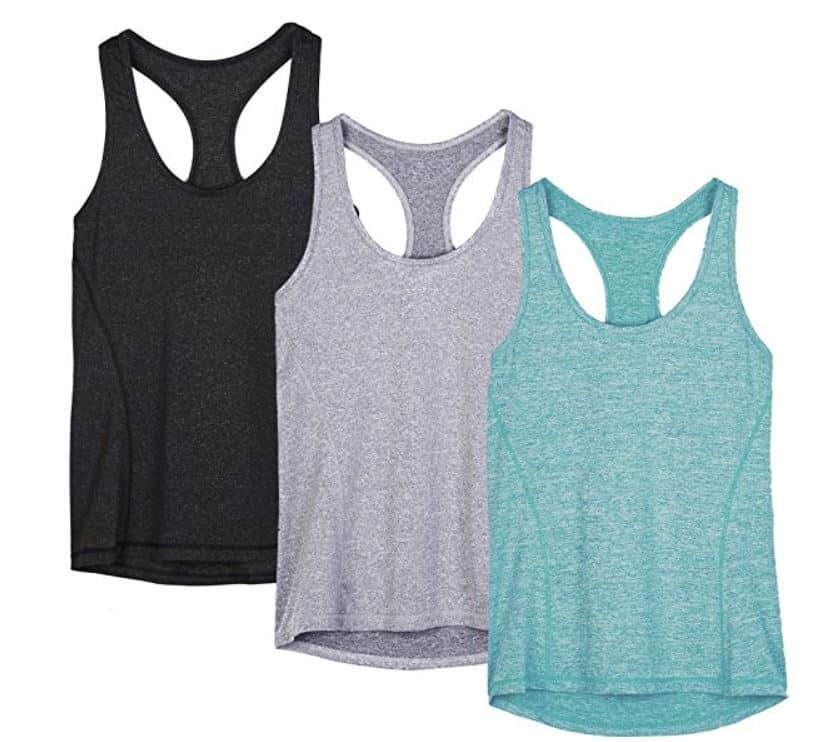 I love these classic racerback tank tops. They're an unbelievable value, in my opinion. Most days, these are what I wear to the gym. Nice and stretchy with option to purchase packs of 3 together. Runs a bit small, so order a size up. Or since they are a bit long, you can order 2 sizes up and make a cute tie.
Opna Moisture-Wicking Short Sleeve Top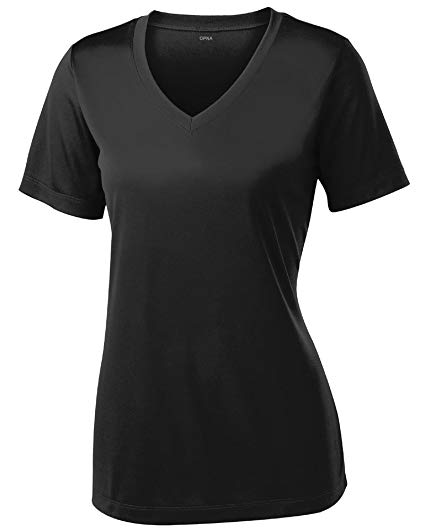 If you're looking for moisture wicking or more coverage, these short sleeved tops are perfect.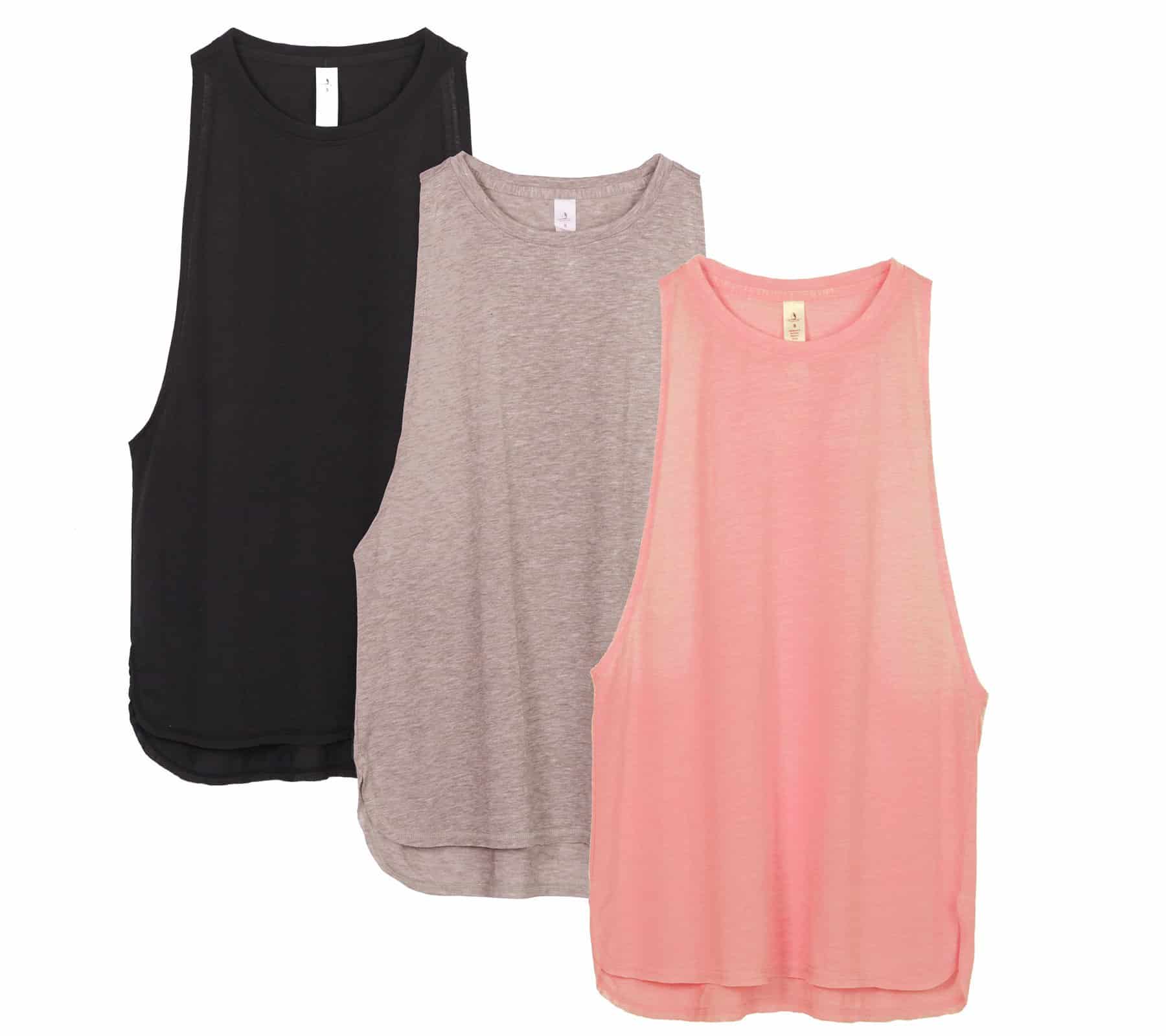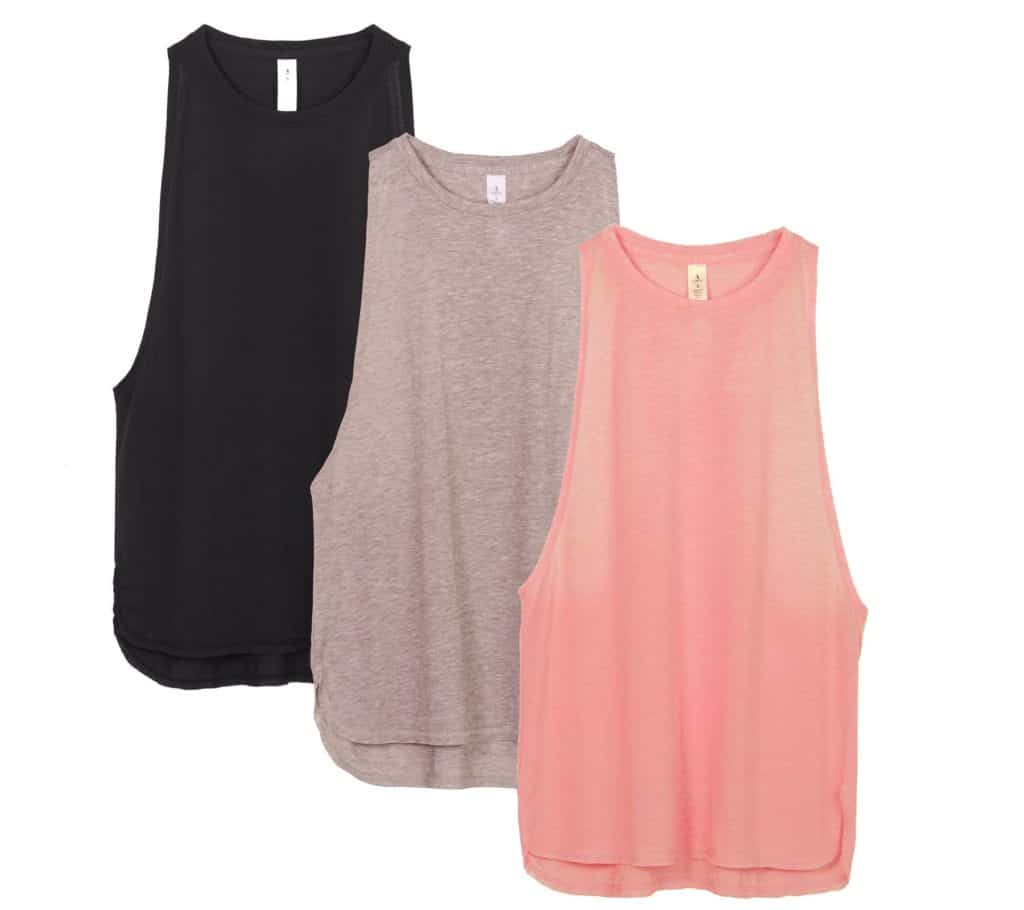 These light-weight tanks are perfect if you're a serious sweater like me. Comes in option to buy in packs of three or individual tops. Order up if you like to tie in the back.
BRAS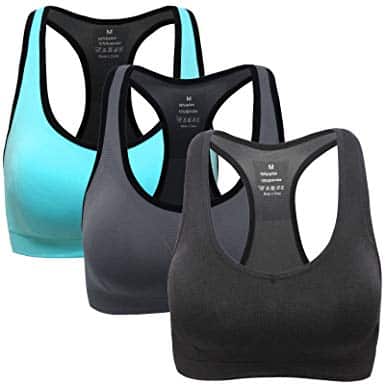 These sports bras will support the ladies through high-impact exercises. They come in very affordable packs of 2 to 5 sports bras.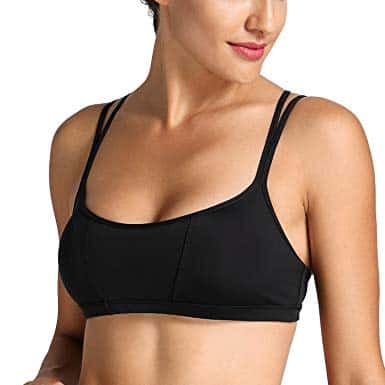 This strappy sports bra is cute and comes in a bunch of fun colors. Best suited for smaller chests.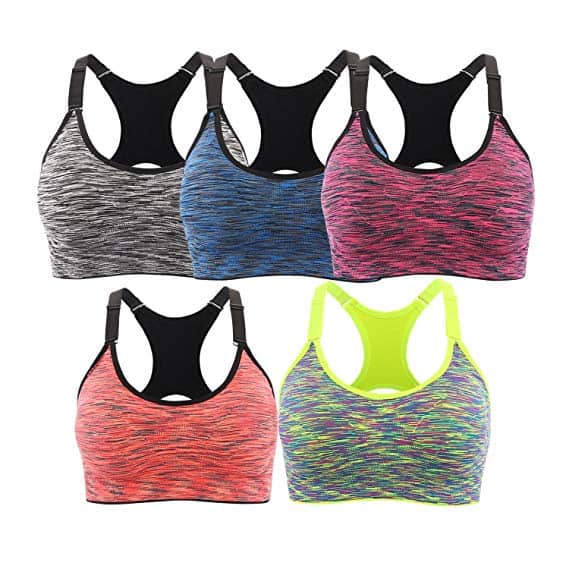 These seamless sports bras are super comfortable and come in cute colors.
CUTE WORKOUT CLOTHES FOR ANY BUDGET
Cute workout clothes can be both affordable and super convenient, thanks to Amazon. You can't go wrong with any of the above options. Give one or two a try and see how you can get cute and quality workout clothes on the cheap.
Happy exercising!
MORE WORKOUT RESOURCES FOR MOMS