If there's one thing I've found as a parent, it's that if I want my kids to do something, I need a fun chart. There's a few reasons for this:
Like me, my children have the attention span of gnats, so visual reminders are pure gold.
Also like me, my kids love the sense of accomplishment from checking boxes and crossing things out.
Four back-to-back pregnancies have destroyed my memory so without charts and logs I have no idea what happens in my house.
(Which is why we're all about chore charts around here.)
So I recently set out to find a reading reward chart to track my kids' daily reading, and I didn't like anything I found. So I made one. And I'm sharing it with you, dear reader.
(You can download the printable at the bottom of this post)
RELATED: Free Customizable Chore Chart for Kids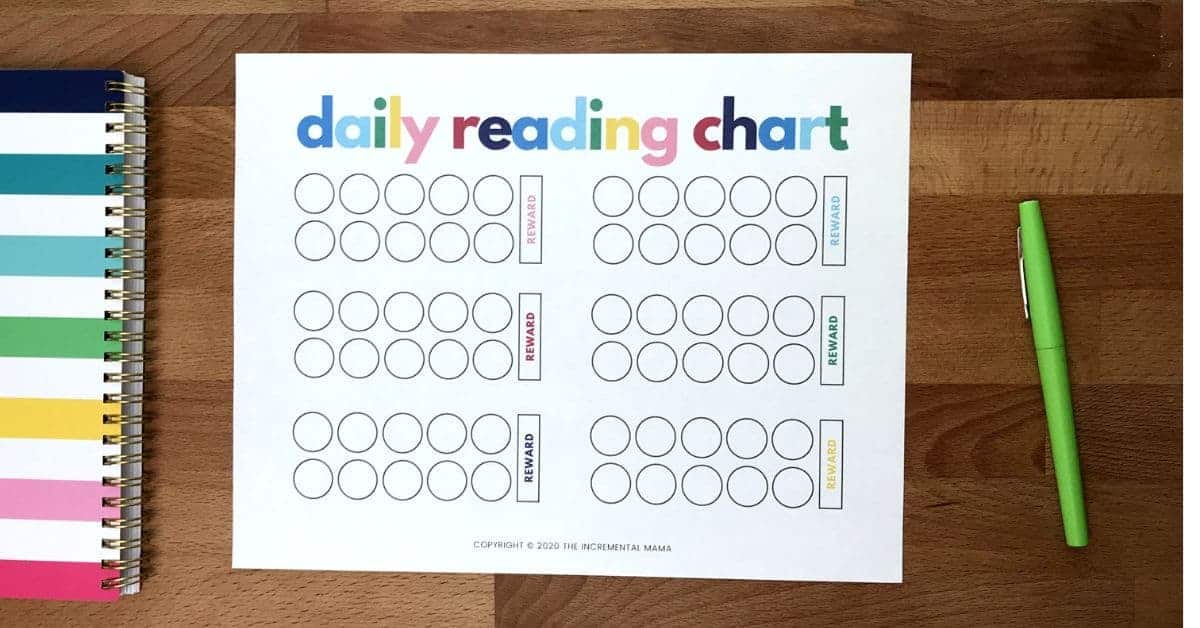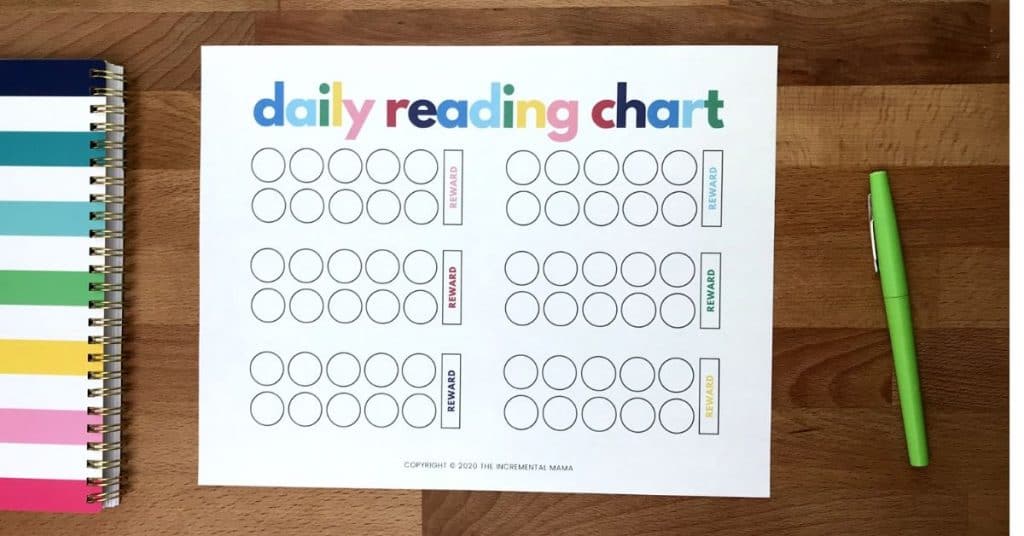 WAYS TO USE THE READING REWARD CHART
Reading reward charts are not only great because you can track your kid's reading, but so your child has the incentive to read. Sure, we all want our kids to be internally motivated, but I find that appropriate rewards give my kids the push they need to do what they're supposed to.
For example, reading every single day.
This simple reading reward chart is super flexible in how you can use it. Each dot can represent:
a book read OR
a block of time spent reading (e.g. 15 minutes, 20 minutes etc.)
And 10 dots = a pre-determined reward. Simple, eh?
Kids can color in the dots once completed or you can use stickers. Whatever floats your boat.
(My kids just fill them in with colored pencils)
RELATED: Babysitting Information Printable
READING REWARD IDEAS
As for what kinds of rewards you can offer, it depends on your personal philosophy around rewards. We try and stick with rewards that don't kill intrinsic motivation, but instead gets them pumped about reading everyday.
Some ideas for reading rewards:
skipping a chore
screen time
a new book
choose what you make for dinner
a "date" with a parent
picking a movie to watch
In our home, the reading reward is usually an after-bedtime mom/dad date. Basically, the child gets to stay up past bedtime (on a weekend) and get one-on-one time with the parent of their choice, doing the activity of their choice.
It could be watching a movie together, playing a game, or drawing together. And it nearly always includes eating a special treat. Because, priorities.
We love this because (A) it's free and (B) it makes our kids feel really special. Plus, as 2 working parents of 4 small kids, we don't get a lot of one-on-one time with individual kids. So it's time we all cherish.
DOWNLOAD THE FREE READING REWARD PRINTABLE
So there you go! To download the printable reading reward chart for kids, sign up below.
(Plus, you'll get access to more printables just like this.)
Enjoy!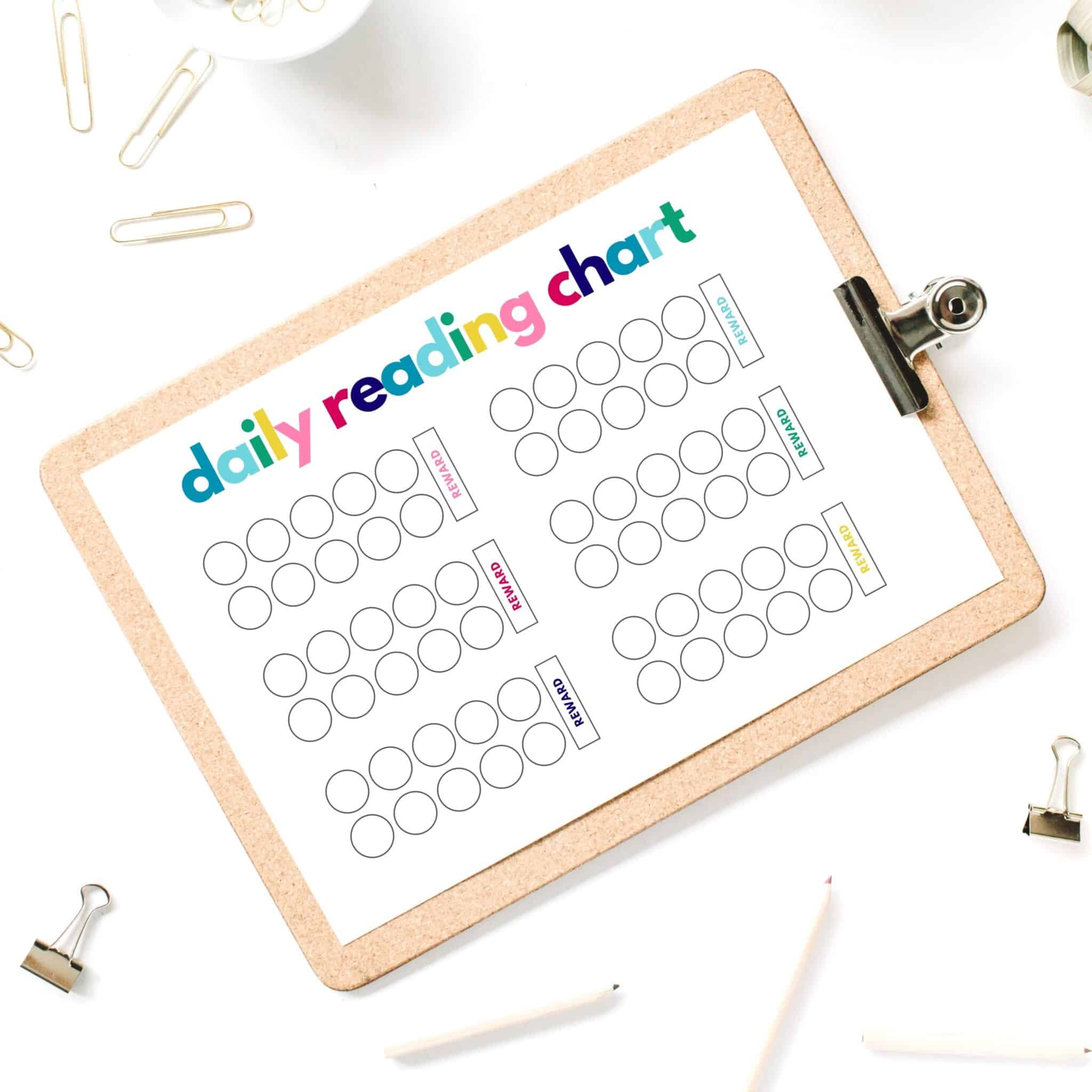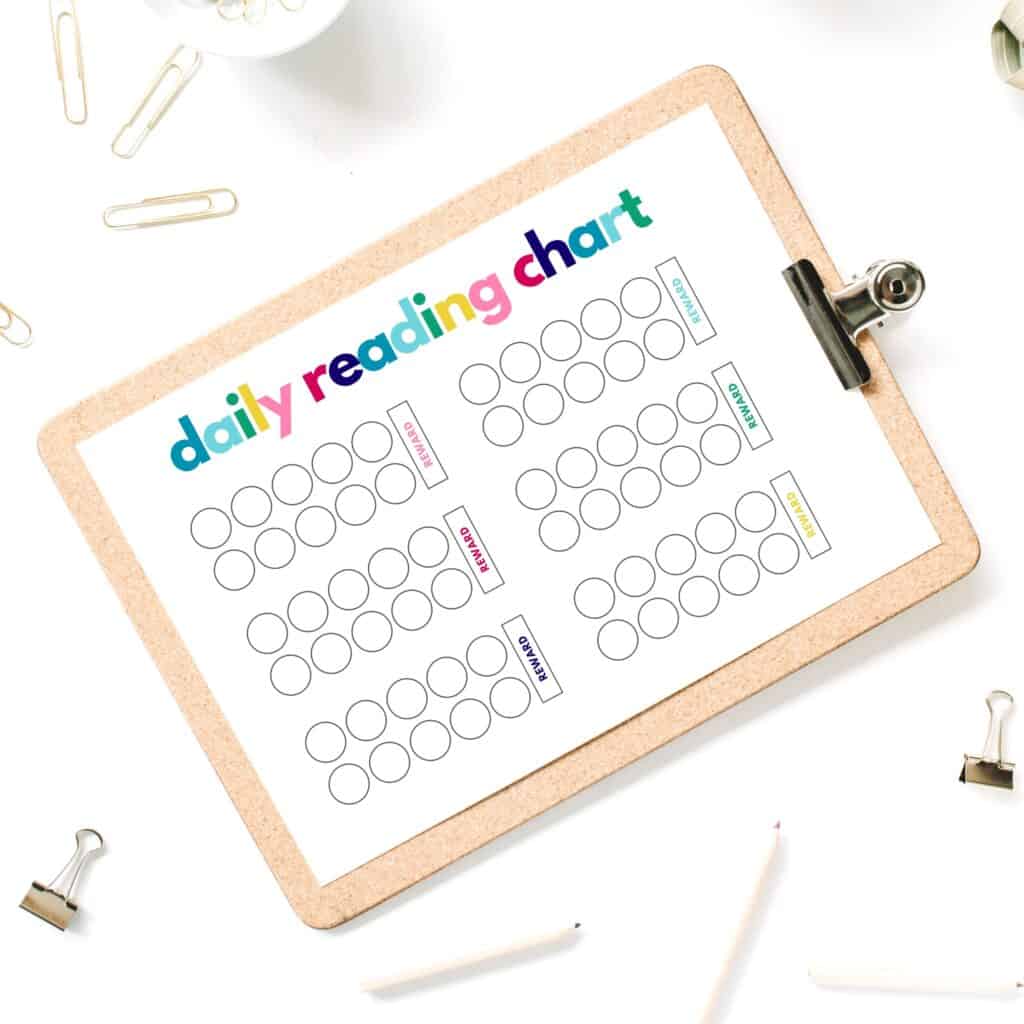 YOU MAY ALSO LIKE:
13 Ways to Get Your Kids Excited About Chores
20+ Super Easy Activities for 2 Year Olds
5 Tips for a Quick and Tear-Free Bedtime Routine