If you've ever stared into a fridge at 5:00pm exhausted and praying for dinner inspiration while your kids complain of hunger…
…Or you've run through the chick fila drive thru because you have no idea what to make for dinner and haven't done grocery shopping, learning how to meal plan for a family will change your life.
Because it saves you time, money and stress, and makes it so much easier to get healthy, delicious foods on the table for your family without losing your mind.
And in this guide, you'll not only learn exactly how to make a meal plan for a family, but you'll get loads of tips to make it simple and easy.
And to help you get started with meal planning, I've created The Meal Planning Starter Kit. These free printables have everything you need to work through these steps and easily get started with meal planning, regardless of if you have a family of 4, or 5 or 10!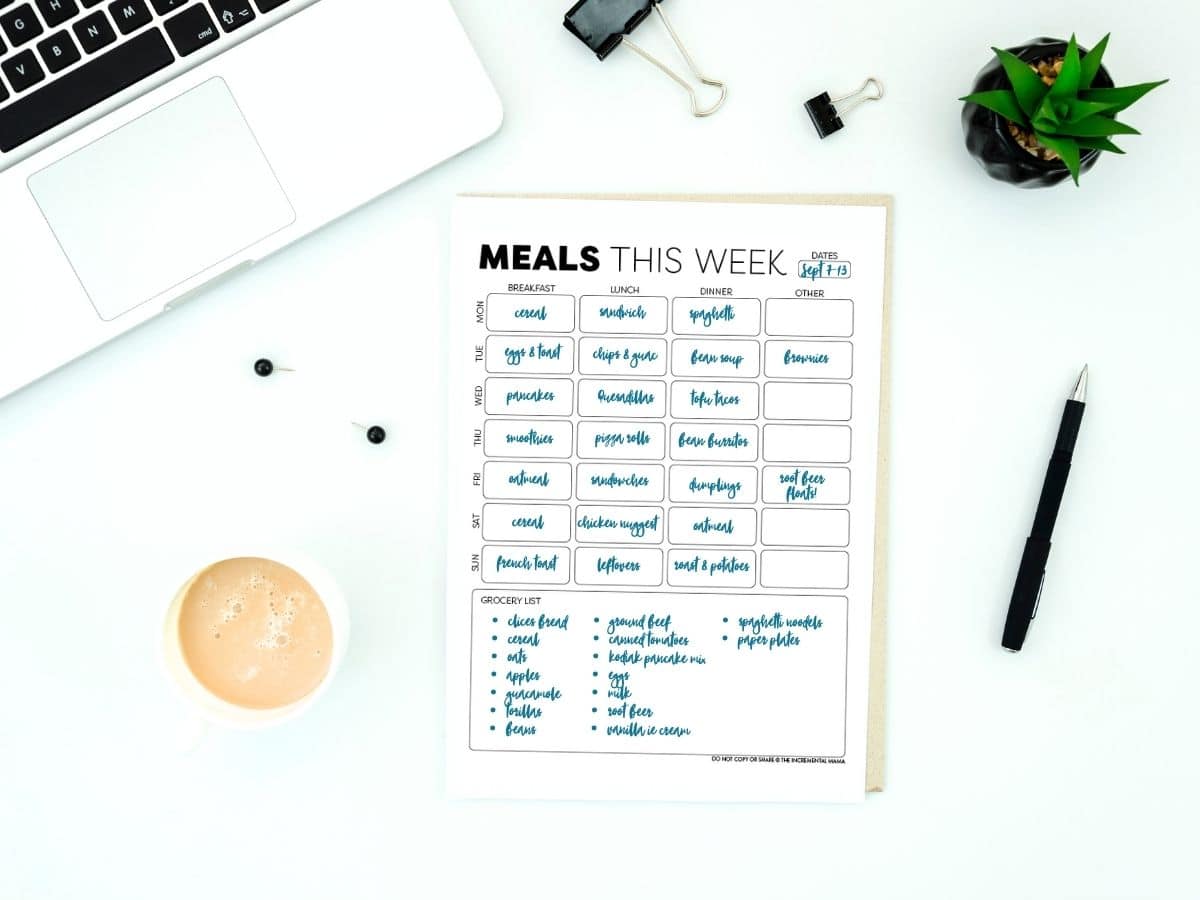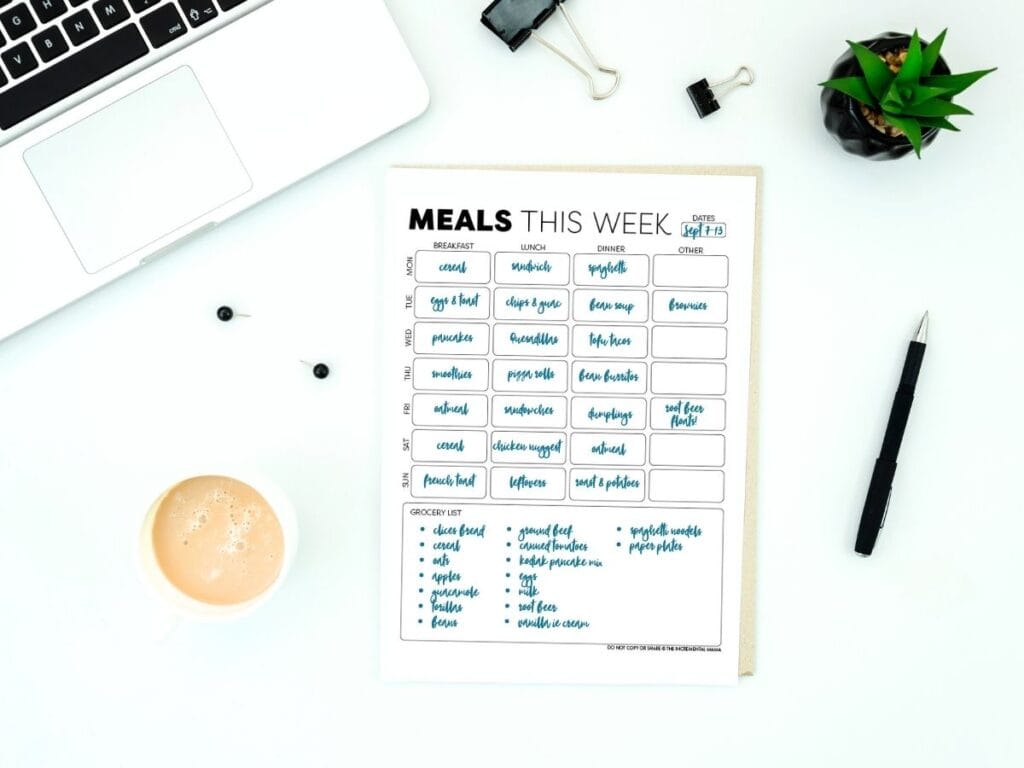 Benefits of Meal Planning When You Have Kids
When you're trying to manage a home and family, you've got about a million things on your to-do list already. Chances are, you've got a crazy busy schedule already.
And I know just how stressful it is to constantly come up with meals that people will actually eat.
But meal planning is a great way to make feeding your family healthy meals so much easier. Here are some of the awesome benefits of meal planning.
1. Saves Time
Meal planning is the best way to save time when it comes to meals. You save time by avoiding:
Unnecessary trips to the store for 1 or 2 items
Trying to come up with a meal when you're exhausted
Scrambling to figure out what to cook each day.
And you do it all while getting delicious meals on the table.
2. Helps to Eat Healthier
Let's be honest: most of us want to get more healthy family meals on our table. But healthy meals don't often appear there without some thought. Planning meals in advance allows you to make healthier food choices, avoid processed foods, try new foods, and get balanced nutrition.
3. Saves Money
Planning meals helps you create a shopping list based on what you actually need, which reduces impulse purchases and food waste.
It also helps you avoid last-minute take-out expenses. Meal planning helps you stick to a food budget.
4. Reduces Stress
Frankly, knowing what you'll cook in advance reduces that daily mealtime stress of trying to, yet again, get meals on the table. It can also help you avoid the last-minute stress of deciding what to make when everyone is hungry.
5. Limits Food Waste
By planning meals and using ingredients efficiently, you can minimize food waste. We've all bought vegetables, optimistic that we'd make something healthy with them–for reals this time–only for them to turn to a drippy moldy mess in our produce drawer. This not only saves money but also reduces your environmental footprint.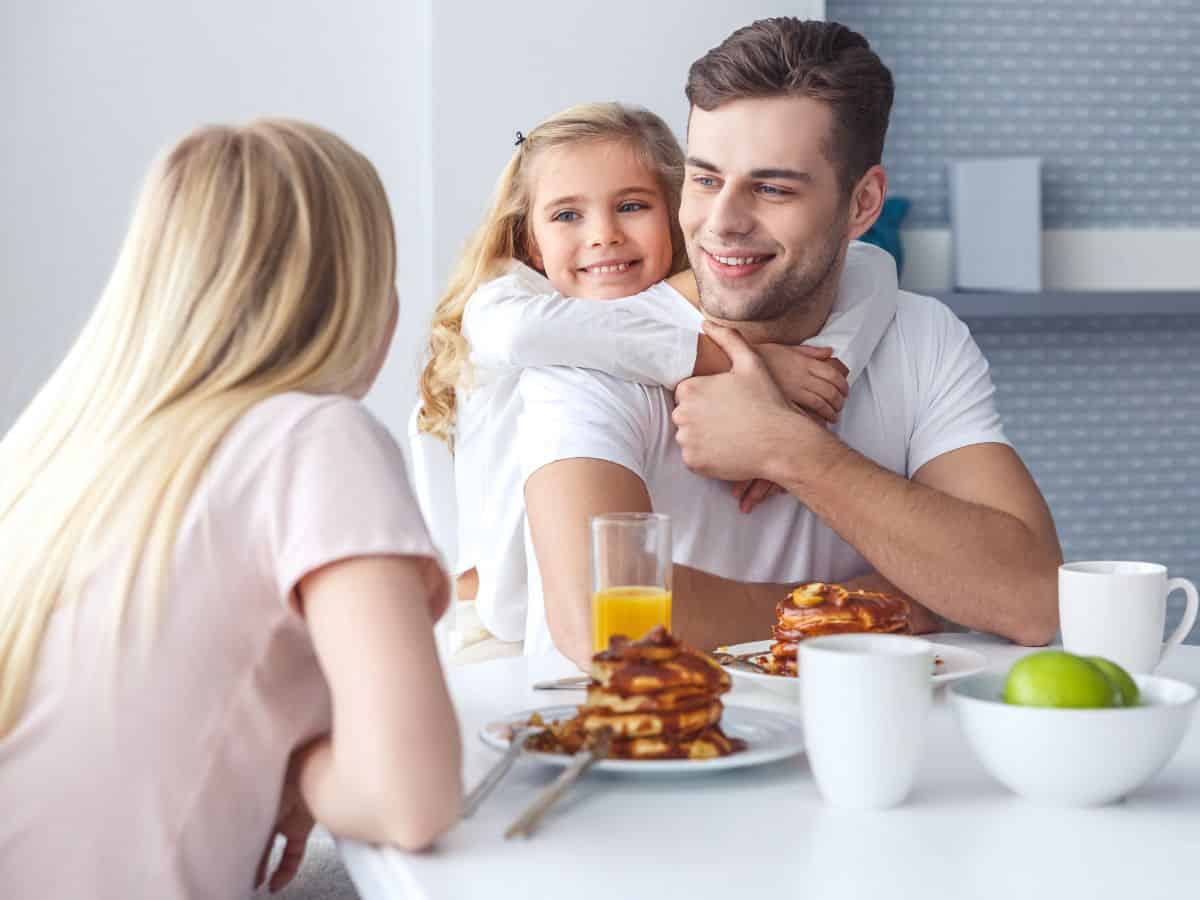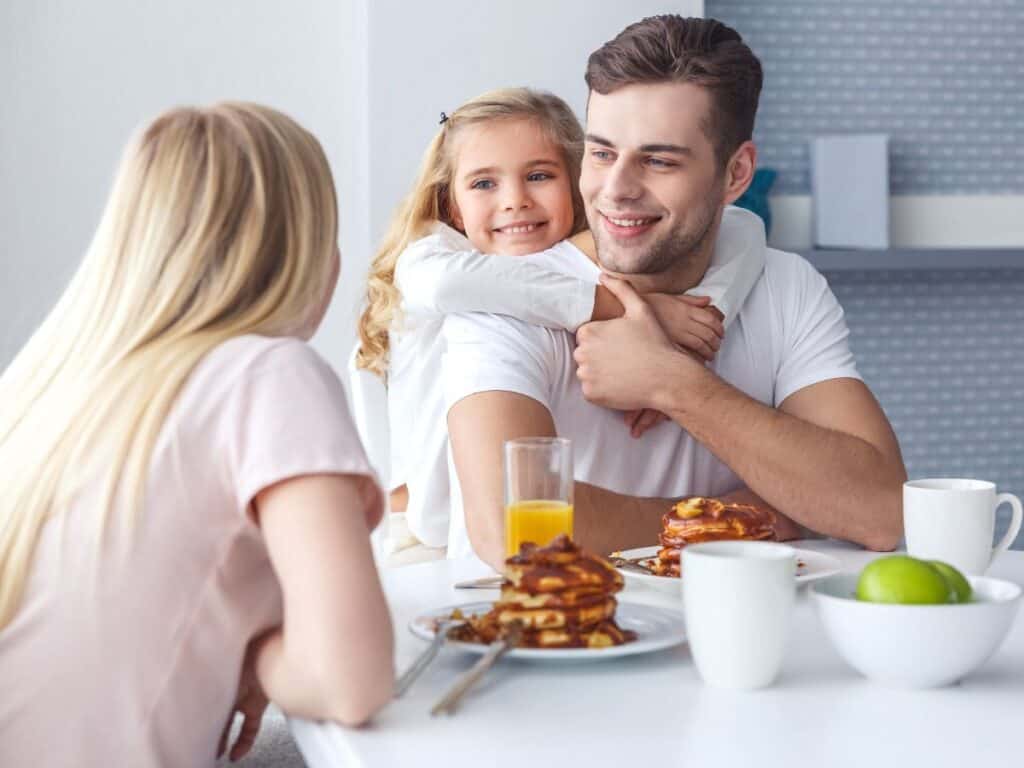 Tips to Meal Plan for a Family
Before we dive straight into the steps for how to easily make a weekly meal plan for your family, let's first go over some awesome meal planning tips that will make this process much easier.
1. Build the habit once a week
The first step to building the habit of meal planning is just to decide when it will actually happen. Because if you leave it until "you get around to it", we both know that you could very well never get to it.
Pick the day and time you will sit down and plan.
Personally, I find that the weekend is often a good time to plan the week ahead. But you also want to plan meals with enough time to do grocery shopping BEFORE you need any ingredients you don't already have on hand
2. Start Meal Planning 1 Week at a Time
While the thought of making a monthly meal plan sounds appealing, the reality is that it's a LOT to plan ahead. Especially if you're new to meal planning.
Instead, start by just planning one week at a time. Figure out what works for you, and then you can start building from there.
3. Involve Your Family in Meal Planning
When you're cooking for multiple people, you've got a lot of different tastes and opinions in the mix. When planning meals for the week, include the whole family. Ask family members for meal ideas. This helps give you ideas and helps them get involved in the home management process.
4. Use Family Favorite Meal Template
If you're like me, the minute you try to think of meals your whole family likes, you mind goes completely blank. Which is a Family Favorite Recipes List (which is in The Meal Planning Starter Kit) is so helpful. You can turn to it when you're out of ideas. You can also make sure that you always have ingredients on hand for some of the recipes in order to make last-minute meals. Be sure and list:
easy meals
simple recipes
quick meals
5. Keep Recipes Organized & Easily Accessible
If your recipes are easily accessible, it makes it easier to make your grocery list after you've made your weekly meal plan. I'm a big fan of organizing recipes into a recipe binder because it not only makes it easy to find and organize all your favorite recipes, it also makes meal planning so much easier. Because you can flip through and get ideas!
All you need is a 3-ring binder, dividers (so you can organize into sections) and plastic page protectors. Since so many of us are getting our recipes online anyways, you can just print out the recipe and stick it in your binder.
If you want some awesome recipe binder templates, you'll find several in The Organized Home Toolkit.
6. Don't Try Too Many New Recipes at Once
This can be anxiety producing for picky eaters (who may be picky due to Autism, OCD or other conditions which can make new foods stressful). As a mom of a child with OCD, I will only introduce a new meal once a week.
But if you're looking for some new recipes, check out these 7 Quick & Healthy Dinner Recipes that only take 30 minutes or less.
7. Consider Individual Likes and Dislikes
I do not believe that you have to provide meals everyday that every single family member loves.
What an insane expectation to put on your shoulders! Especially considering that kids need a lot of exposure to foods to actually develop a taste for them.
But you may consider people's likes and dislikes when creating your menu. For example, if child #1 isn't crazy about your meal on Monday, make sure Tuesday's dinner is one they like.
While I am sure to provide food at each meal that I know everyone will eat (whether entree or side), I do not cater to the whims of my pickiest eater.
However, if I make a meal they don't like on one day, I try to make one they love the next day.
5. Simplify by Having Theme Nights
You can assign a theme to every night of the week to both simplify the planning process and give your family continuity.
Here are 15 different meal theme nights you could use:
Mexican Monday: Tacos, enchiladas, burritos, or fajitas.
Italian Tuesday: Pasta dishes, pizza, or risotto.
Asian Fusion Wednesday: Stir-fry, sushi, or Thai curry.
Throwback Thursday: Recreate a childhood favorite.
Fish Friday: Try different seafood dishes like grilled salmon or fish tacos.
Soup and Salad Saturday: Explore various soups and salads.
BBQ Sunday: Grill up some burgers, ribs, or barbecue chicken.
Meatless Monday: Go vegetarian or vegan for the day.
Taco Tuesday: Variations on tacos each week.
Wok Wednesday: Experiment with stir-fry recipes.
Slow Cooker Thursday: Crockpot meals for easy prep.
Pizza Night Friday: Make homemade pizzas with various toppings.
International Saturday: Explore a different cuisine each week (e.g., Indian, Greek, Ethiopian).
Breakfast-for-Dinner Sunday: Pancakes, omelets, or breakfast burritos.
Leftover Remix: Get creative with leftovers from the week.
This is also helpful if you have particular days of the week that are particularly crazy (with sports, lessons, activities etc). On those day, I tend to have them be slow cooker or take out nights.
Looking for great slow cooker recipes? Check out these 20 Delicious Low-Carb Slow Cooker Recipes.
6. Have Easy Frozen Foods on Hand
I'm a big fan of keeping around frozen foods that can come together for a quick meal or snack. Saves money by having food on hand so you can avoid takeout. Some frozen foods you may want on hand:
Frozen veggies (makes for great side dishes)
Frozen fruit (my kids love them for snacks, smoothie ingredients or topping on yogurt)
And frozen meals you family likes–burritos, pizza, dumplings, chicken tenders etc.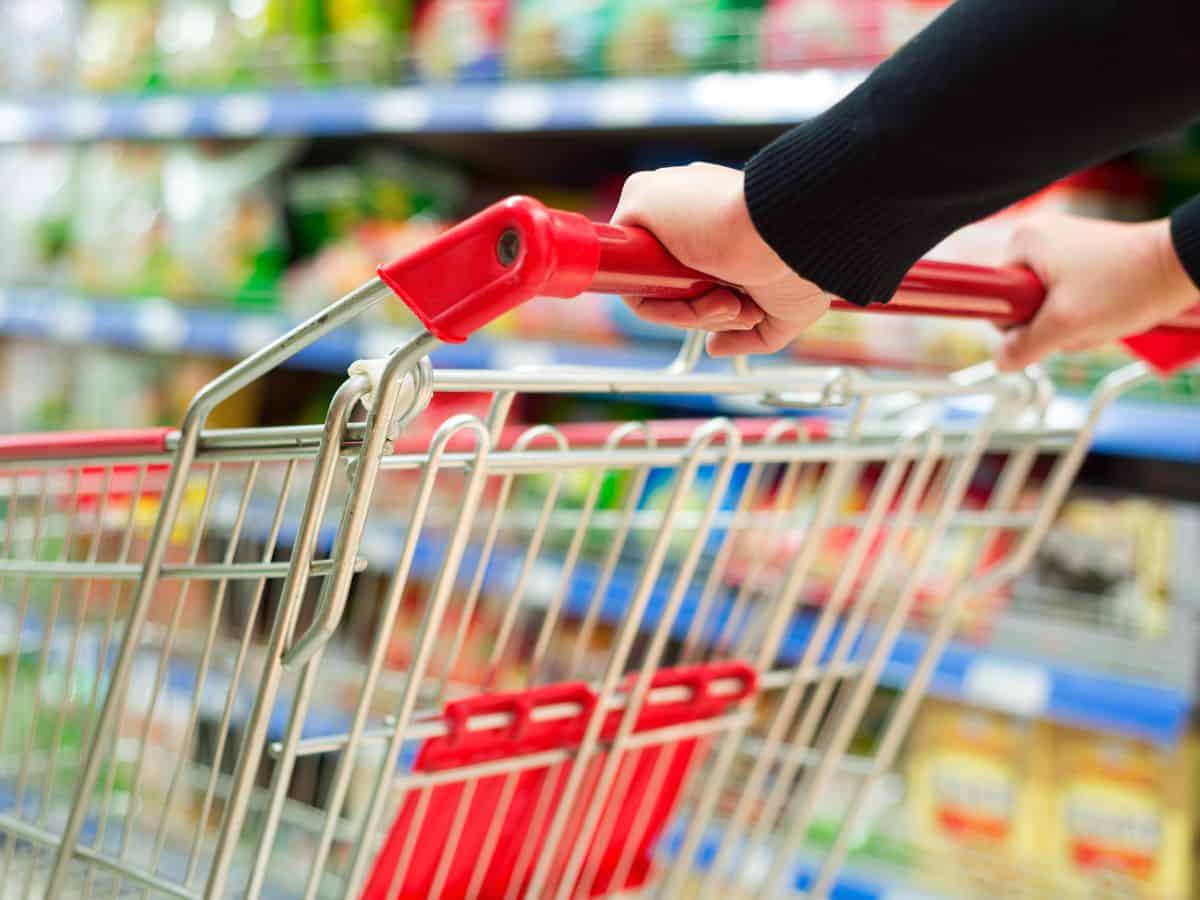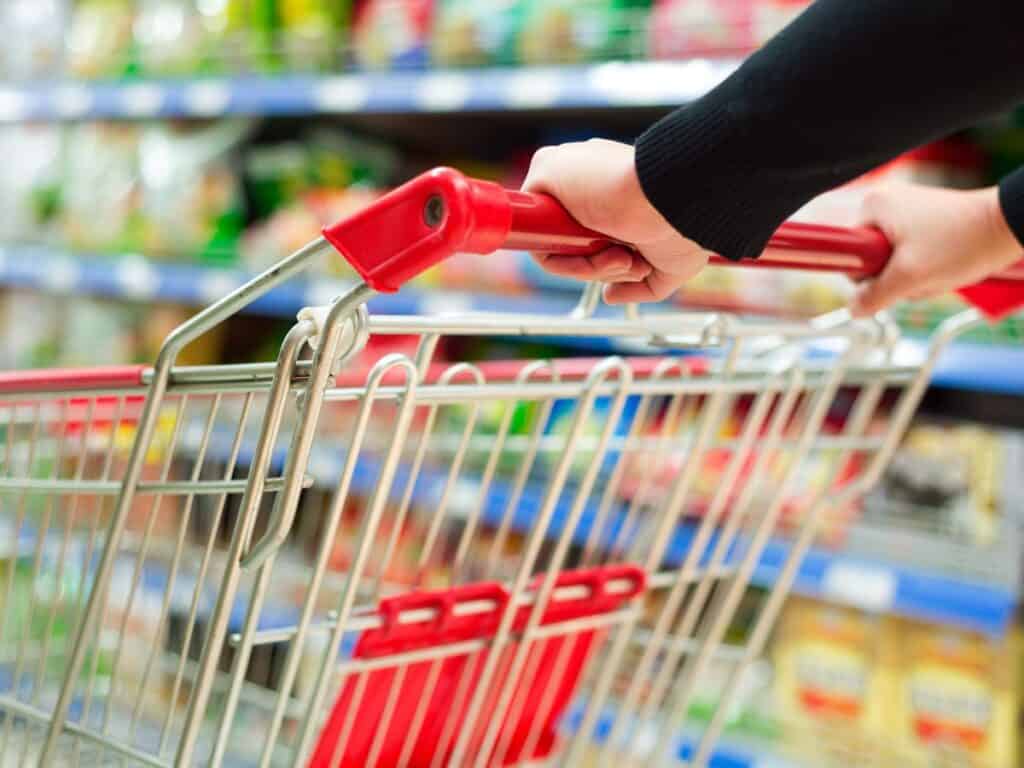 7. Make Grocery Shopping Easier
With effective meal planning, you can limit grocery shopping to just once every week. Which saves so much time and effort. Here's some extra tips to limit time spend grocery shopping:
Buy non-perishables you often use in bulk. A stocked pantry means less running out to the store for 1 or 2 items.
Buy Meats & Breads You Use in Bulk. Meat, chicken, loaves of bread, bagels, hamburger buns–these all freeze really well. You can even buy meats in bulk and portion them into freezer bags.
Use grocery pickup and delivery. Download the store's app, and add items you need to your cart as you think of them.
8. Consider Delegating Meal Prep
If all meal planning and preparation falls on you, and it feels overwhelming, I highly recommend delegating what you can. If you have a partner, can they make dinner once a week?
While I enjoy cooking usually, as my husband and I both work, I got frustrated that everything fell on me. So he's started making dinner once a week. He started with making breakfast for dinner or burritos and has moved to expand his repertoire. And it's been so awesome!
If you have older children that can help, can they learn to make some recipes and then take over a meal night every once in a while?
How to Meal Plan for Your Family
And now we're ready for the steps to quickly and effectively plan your family's meals of the week. The process of meal planning that I'm going to teach you here can take just a few minutes when you get the hang of it. This works regardless of the size of your family.
Step 1: Gather supplies you'll need.
Personally, I recommend:
Weekly meal planning sheet
Family favorite recipes template
Recipe binder (to be able to reference needed ingredients)
Step 2: Quick Fridge & Panty Inventory
Take a quick look through the fridge, freezer, and pantry. Know what you have. Take note of anything that needs to be used soon (especially stuff in the fridge).
Step 3: Look through Recipes & Family Favorites List for ideas
Flip through recipe binder and family favorite recipes for ideas for weekly meals, considering what you have on hand or what sounds good. You may also ask family members for ideas.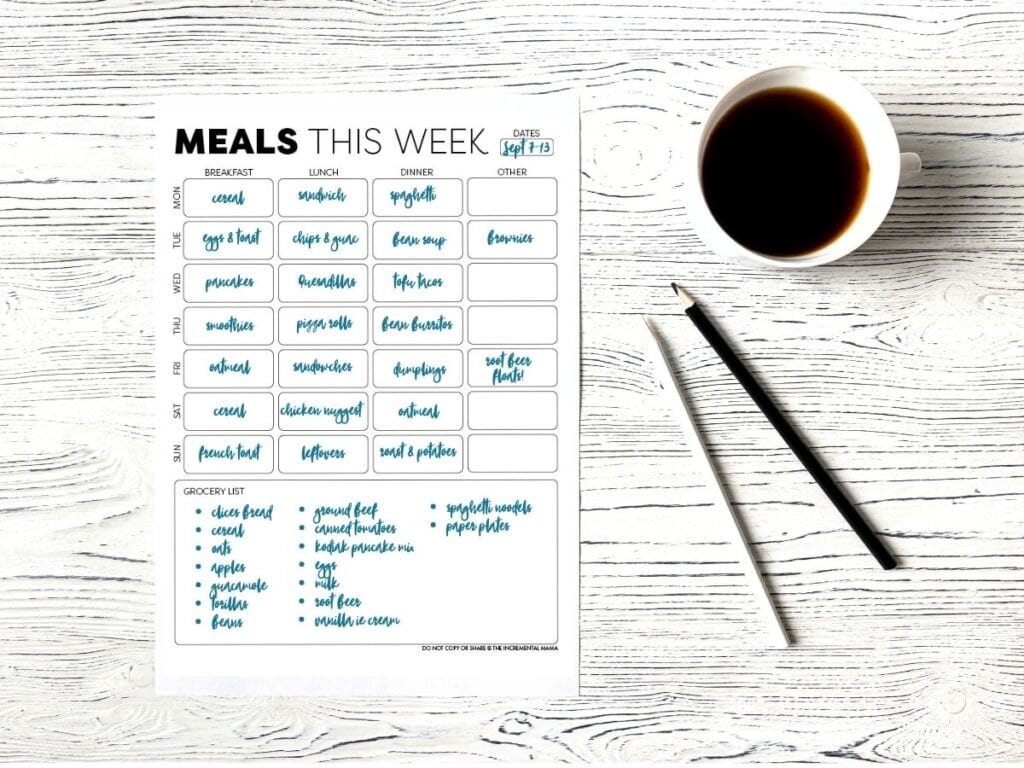 Step 4: Plan your meals for the week.
Consider your family's schedule for the upcoming week. Any nights you know will be crazy? Slow cooker or freezer meals will be your friend. Or maybe just plan to pick up takeout. In our house, the evening my kids have piano lessons is an automatic drive thru night.
You may also choose to post your weekly menus in the kitchen so everyone knows what's for dinner.
Looking for ideas? Check out these great posts:
Step 5: Create a shopping list for items you don't have.
This is why I like having the recipes right in front of me. And why a recipe binder is handy not only to make it easy to grab recipes when you need them! Because I can go through each ingredient and make sure I have everything I need for the week.
You can use the list right on the menu sheet, or use the stand-alone grocery shopping list also included in The Meal Planning Starter Kit. Or even just use a pad of paper or list app. Do what works for you.
Step 6: Do Your Grocery shopping.
Pick stores where you can get all if not most of the ingredients. Keep your lists handy so you don't forget anything. I recommend using grocery delivery or pickup. It just makes life sooooo much easier.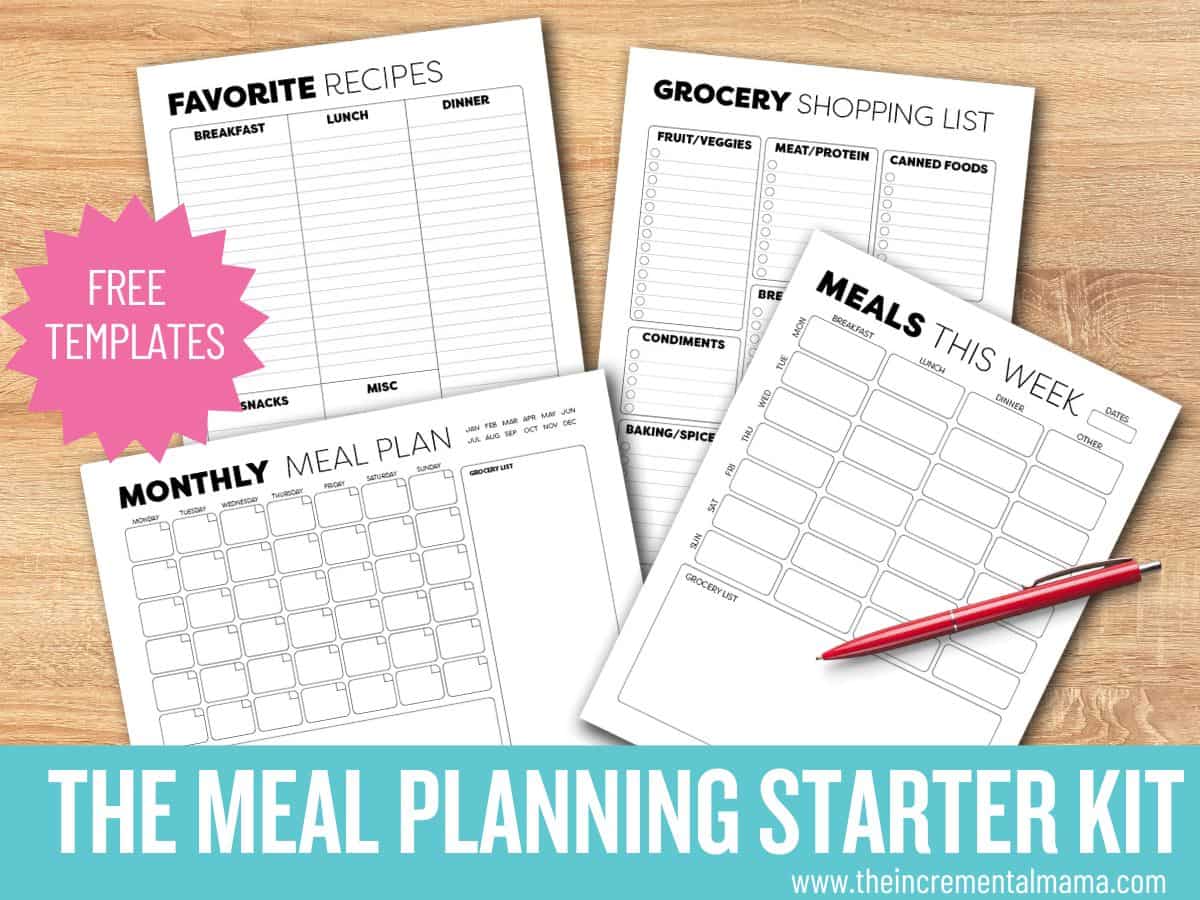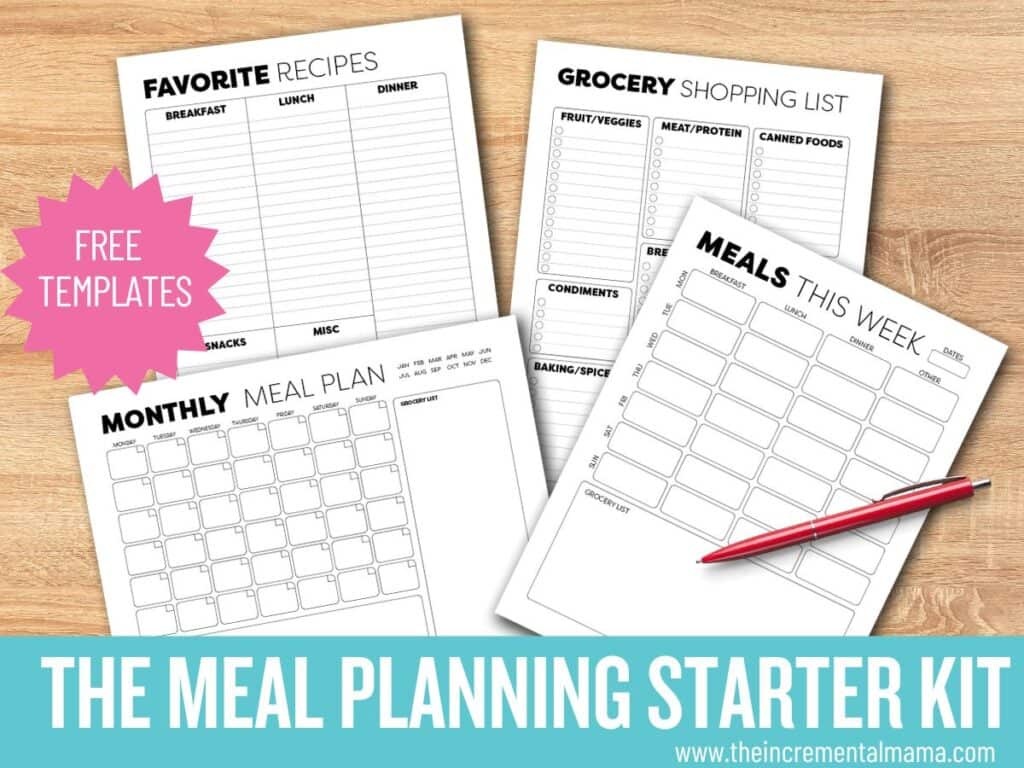 Get the Free Printable Meal Planning Templates
To help you go through all these steps and make meal planning for a family a breeze, I've created The Meal Planning Starter Kit which includes 4 meal planning templates:
Weekly Meal Planning Template
Monthly Meal Planner PDF
Family Favorite Recipes Template
Grocery Shopping List Printable
Get Started with Meal Planning for Your Family
Meal planning is a simple way to help you save time, money, trips to the store, and your sanity! Plus, it makes it easier to get healthy homemade meals on your table. Download The Meal Planning Starter Kit and follow the steps above to make meal planning a habit in your routine.
You've got this!