Just an average mom day is insanely busy. So when 5:00 o'clock hits, your kids are hungry and there's no dinner made, what usually happens?
Do you heat up some heavily-processed foods you've got lying around or end up in a drive-thru?
Skip the processed, unhealthy junk with these 7 awesome quick and healthy dinner recipes that can be made in 30 minutes or less. These recipes will save you money and time while providing your family with a healthy and delicious meal.
RELATED: 10 Delicious Mason Jar Salad Recipes
1) 20 MINUTE HONEY GARLIC SHRIMP (FROM SALLY'S BAKING ADDICTION)
Shrimp is healthy, delicious, and cooks up in minutes. I absolutely LOVE shrimp and so does my family. So I buy it in bulk at Costco. This quick Honey Garlic Shrimp is divine and so incredibly easy. Pair with steamed veggies and some rice.
2) CRISPY PARMESAN CHICKEN W/ ZUCCHINI (FROM THE RECIPE CRITIC)
Have you got picky little eaters in your family? Not a problem here. This crispy chicken will not last long, even among the pickiest eaters.
And while I am a huge fan of zucchini, you can pair the chicken with any veggie you like.
These quick and easy fajitas fit the bill for a lot of healthy eating (paleo, gluten-free, whole30). While this one involves more chopping and ingredients than the other recipes, it's loaded with vitamins, fiber, and nutrients.
Note: if you use jalapenos, be careful. I recently handled jalapenos without gloves, rubbed my nose and eyes without thinking and ended up with a face and fingers on fire. It was not pleasant.
RELATED: Free Meal Planning Printables that Make Meal Planning Easy (Over 100 Free Printables)
4) SHEET PAN GINGER SOY GLAZED SALMON (FROM EAT YOURSELF SKINNY)
The beauty of this recipe is that it's all cooked on one pan. One cooking dish for an entire healthy meal.
5) 30 MINUTE ROASTED CAULIFLOWER CHOWDER (FROM SIMPLY QUINOA)
Oh man, this soup is so good–and it's got protein! While I love cauliflower on it's own, this chowder adds some really delicious ingredients like humus and the results are fantastic.
Also, I find that pureed soups are a great way to give kids vegetables since they can't actually see any vegetables.
If they see it, it's game over in my house. But I can stick all manner of goodness in blended soups! I use this awesome immersion blender to quickly and easily puree my soups.
6) SHEET PAN LEMON ROSEMARY CHICKEN (FROM EAT YOURSELF SKINNY)
Yet another sheet pan wonder from Eat Yourself Skinny. Quick, delicious, and easy clean up.
7) GRILLED CHICKEN FAJITA KEBABS (FROM FIT FOODIE FINDS)
These flavor packed kebabs can be made on the grill or in the oven. Kebabs cook up SUPER fast!
Grab Free Meal Planning Printables
If you're all about making life easier, then don't miss out on these free printable meal planning printables. Meal planning saves time, makes it easier to eat healthfully, and saves money.
>>> Check out over 100 free printable meal planner printables here.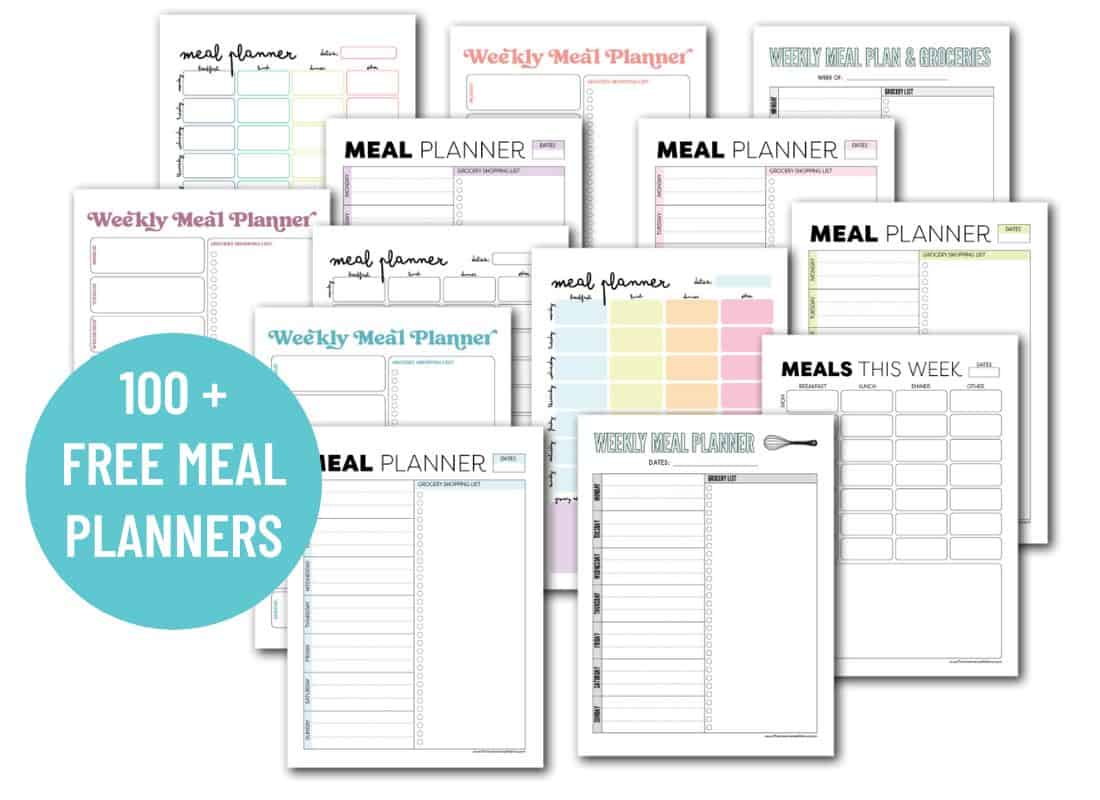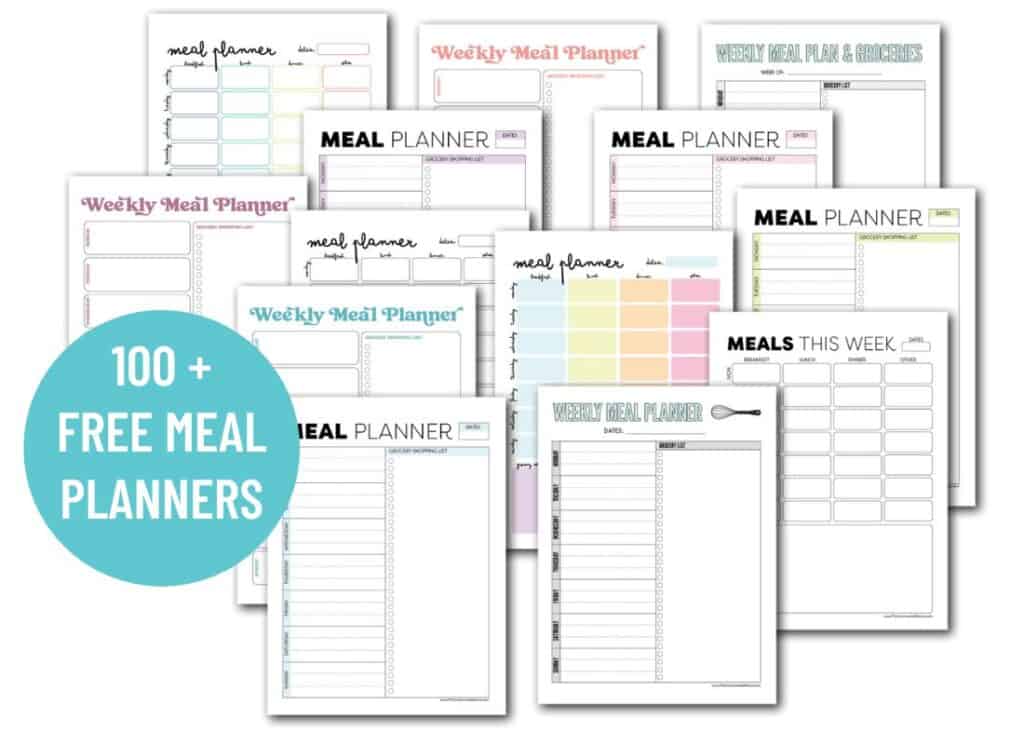 MAKE DINNER SIMPLE
If this was helpful, follow my Dinner Under 30 Minutes board on Pinterest! I'm adding to it ALL the time.
With these quick and healthy dinner recipes, you can easily prepare meals that you can feel good about serving your family.
Good luck, mama!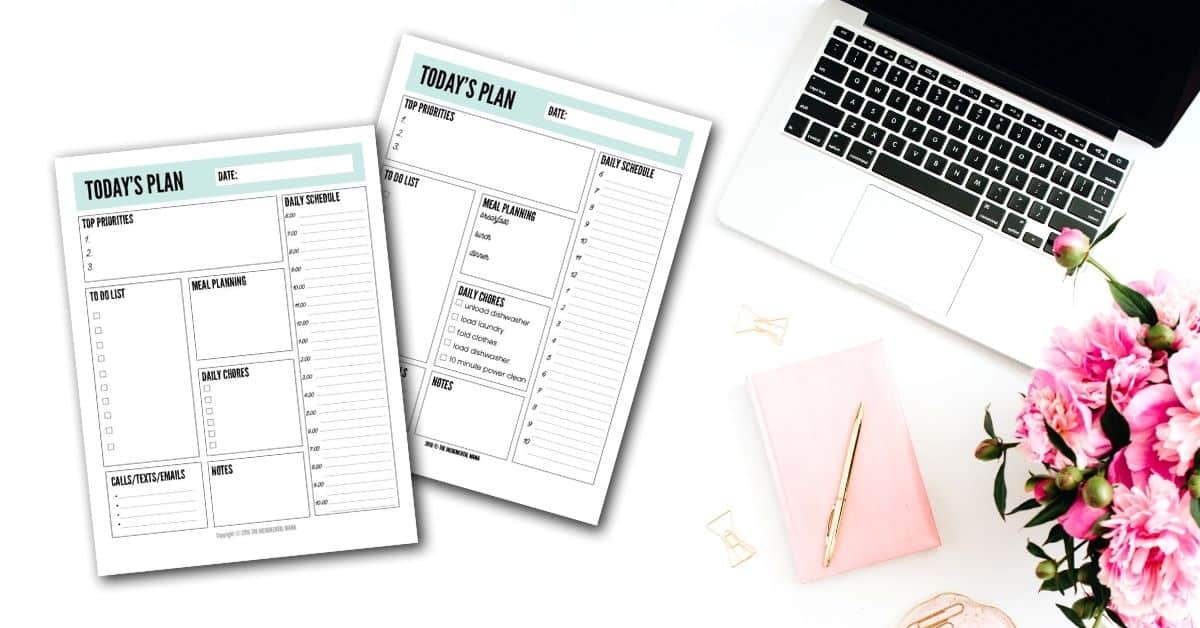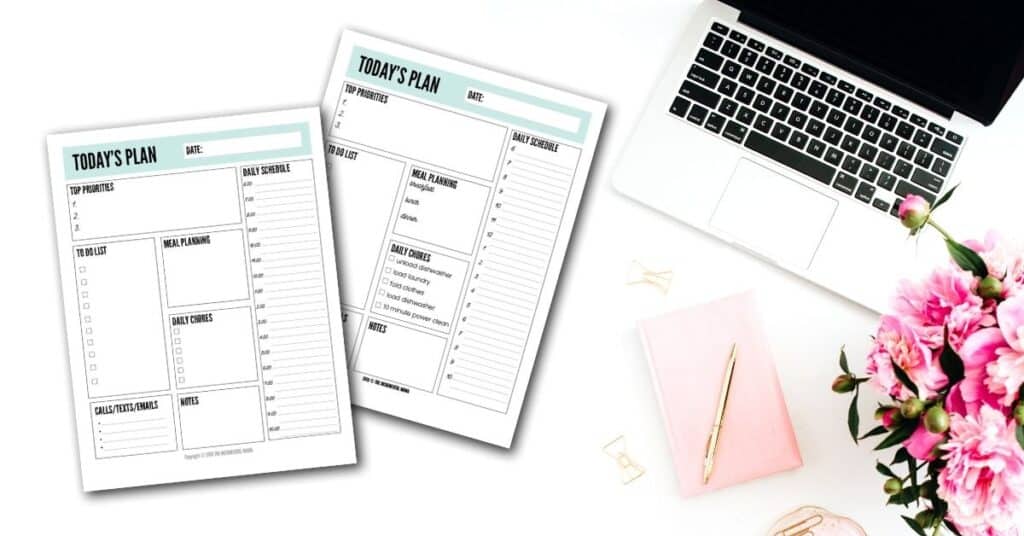 YOU MAY ALSO LIKE: