Let's face it, mama. By 5:00pm you are completely exhausted after a long day of juggling all those balls you have up in the air. Which is why slow cookers are the perfect kitchen appliance for busy moms.
You can easily throw stuff in the slow cooker when you actually have a bit of energy and you've got a nice warm meal for your family at the end of the day. Crossing dinner of the to-do list in the morning is mighty satisfying.
The trick, of course, is finding delicious and easy slow cooker recipes your kids will actually eat. These 9 kid-friendly slow cooker recipes fit the bill on all counts!
RELATED: 20 Low-Carb Slow Cooker Recipes
9 EASY SLOW COOKER RECIPES YOUR FAMILY WILL LOVE
I love this healthier (and easier) take on enchiladas. I especially like that it makes really tasty leftovers that I'll eat for lunch for the next few days. Simple to throw together and done in 3 hours, this is a great one for days when you get a slow start on dinner. A very easy slow cooker recipe!
Allrecipes is my go-to when I'm doing a general recipe search. While the blogs are full of pretty food, Allrecipes is a treasure trove of tried and true recipes with loads of helpful comments. It's like the Amazon of recipes: you can read tons of reviews and get a pretty good idea if the recipe is actually good or just the result of someone who take pretty pictures. And folks, this is a GOOD recipe. Simple and super tasty. I found it to be very kid-friendly.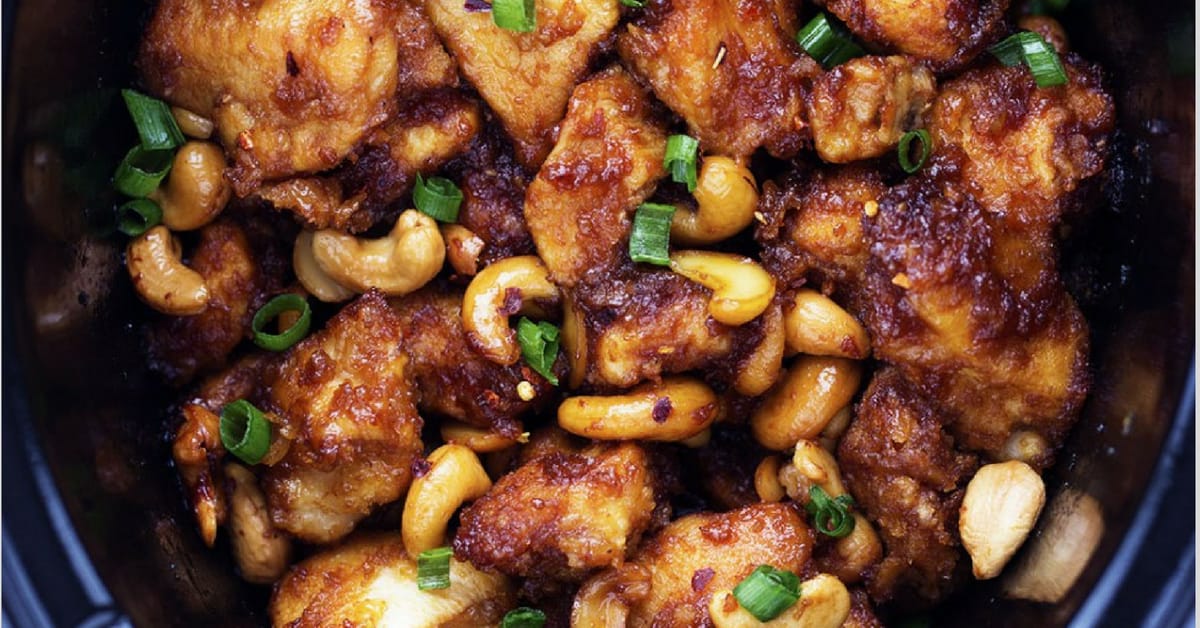 Okay, I'm legit salivating just writing about this one. Of all the deliciousness on this list of easy slow cooker recipes, this one is my fave. You'd never guess it was made in a crock pot.

The delicious sauce, the surprisingly crispy chicken, and the cashews create trifecta of amazingness that makes it hard for me to stop eating. Served with jasmine rice and roasted veggies, this one is a big winner for my family (note: I omit the red pepper flakes form the family).
While I found this recipe yummy, my kids went berserk for it. Which happens, oh NEVER. Normally cautious with new food, they all had multiple helpings (which never happens). I guess the principles in this book are really paying off!
Nothing like some good old fashioned comfort food that you can throw in a crock pot and forget about. Serve this recipe with a veggie and you've got a crazy tasty meal that your family will love. Definitely not a low-calorie meal, but sometimes (in my opinion) you just need easy deliciousness that feels good going down.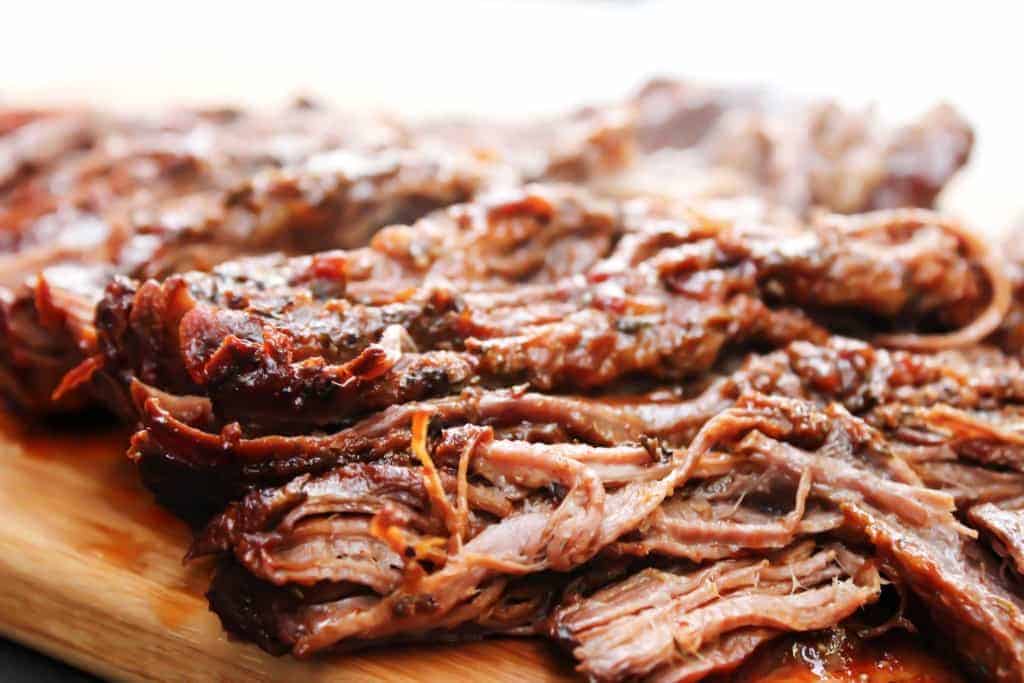 This. Stuff. Is. Amazing. It's basically meat candy. You won't be able to stop eating it. If you work during the day, this is the perfect recipe as it can be made in the morning and cooked all day. And incredible leftovers. If you manage to have any.
Damn Delicious is a pretty solid go-to for any recipes and this is no exception. A tasty take on chicken and potatoes, this meal is flavorful and juicy. It's a big winner at our house.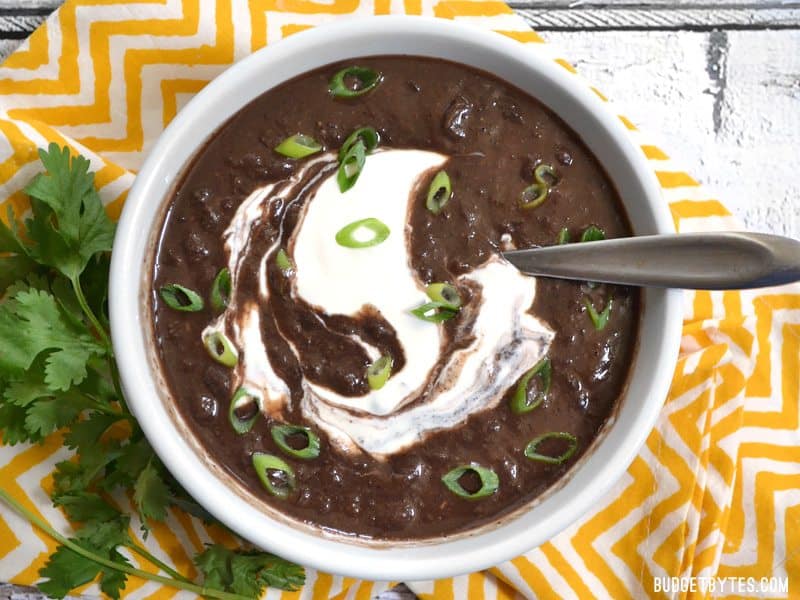 Black bean soup is a big winner in my house. While I can whip it up fairly quickly using canned black beans, I really like being able to make it way ahead of time in the crock pot since I rarely feel like cooking after lunch time. This recipe is delicious and super cheap to make. Bonus!
This twist on mac and cheese is very kid friendly, but is giving kids a heck of a lot more protein and fiber than classic mac. Super yummy and filling, this a great one for when you need something easy and comforting.
Next time you need a simple meal that your family will devour, make sure to check one of these easy slow cooker recipes. And if you need dinner in a pinch, check out these dinners that can be made in under 30 minutes!
You May Also Like…
20 Low-Carb Slow Cooker Recipes
7 Quick & Healthy Dinners Under 30 Minutes
7 Quick & Healthy Make-Ahead Breakfasts