When it comes to setting your kids up for the day, nothing beats a healthy breakfast with protein, carbs, healthy fats, and fiber.
A healthy breakfast will give your kids the energy and brain power necessary to stay active, keep up at school, and make it until lunch without acting like they're going to die of starvation.
If your kids are anything like mine, getting them to eat carbs is like getting bears to roam through the woods. For kids, It's like their natural habitat is forest of bread, applesauce, and goldfish crackers.
But getting them to eat protein, on the other hand?
That's where some planning comes in. Which is why I dug around for the best high-protein breakfasts for kids. And not only are these breakfasts full of the protein and nutrients to get your kids through the day, they're delicious. You'll find high-protein breakfasts even your picky eaters will love.
RELATED: 7 Healthy Make-Ahead Breakfast Recipes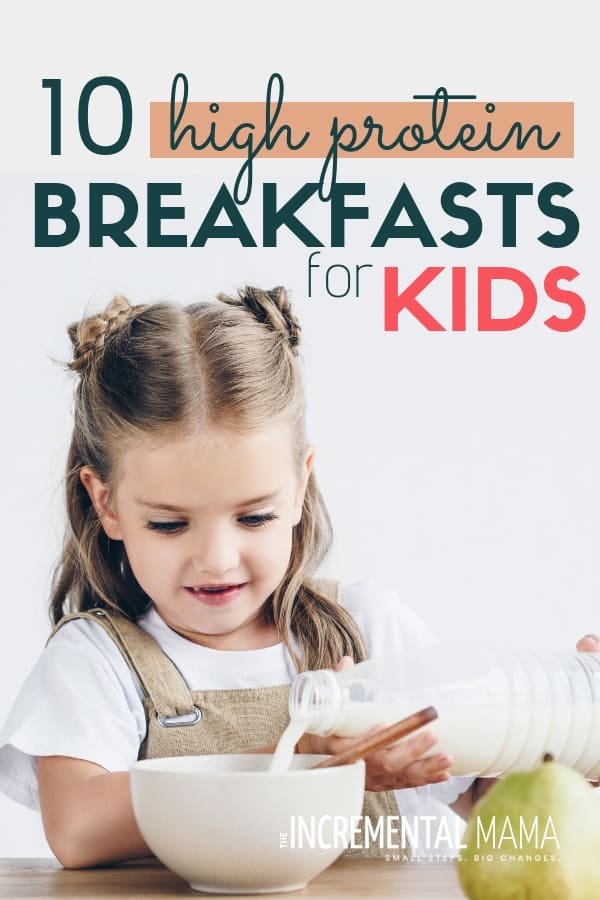 WHY KIDS NEED PROTEIN AT BREAKFAST
While carbs give quick energy, kids need protein to slow the absorption of the carbs and fuel their bodies for all the exploring and learning they've got ahead of them. Basically, eating protein at breakfast helps give sustained energy throughout the day.
So eating protein at breakfast means your kids won't be begging for more food 30 minutes after downing their bowl of Cherrios.
RELATED: Over 100 Free Meal Planning Printables to Get Your Meals Organized
RECOMMENDED SUPPLIES
While you can use kitchen supplies you have in hand, I highly recommend the following products that I use regularly to make the recipes below:
Silicon Muffin Baking Trays – These make cooking and clean up about a million times easier than traditional muffin tins. I an obsessed with mine. For eggs muffins, I would never use anything else unless I was actively trying to make my life harder. (Which I'm not insane, so I wouldn't.)
Non-Stick Griddle – This griddle makes making breakfast food like pancakes so much easier. I use this griddle nearly every single day.
Blendtec Blender – This blender changed my life years ago when I picked it up from Costco. And it makes excellent breakfast smoothies with NO chunks, even if you throw in a bunch of frozen fruit and apple quarters. (It can even grind wheat into flour!)
10 HEALTHY HIGH-PROTEIN BREAKFASTS FOR KIDS
Greek Yogurt Breakfast Bowls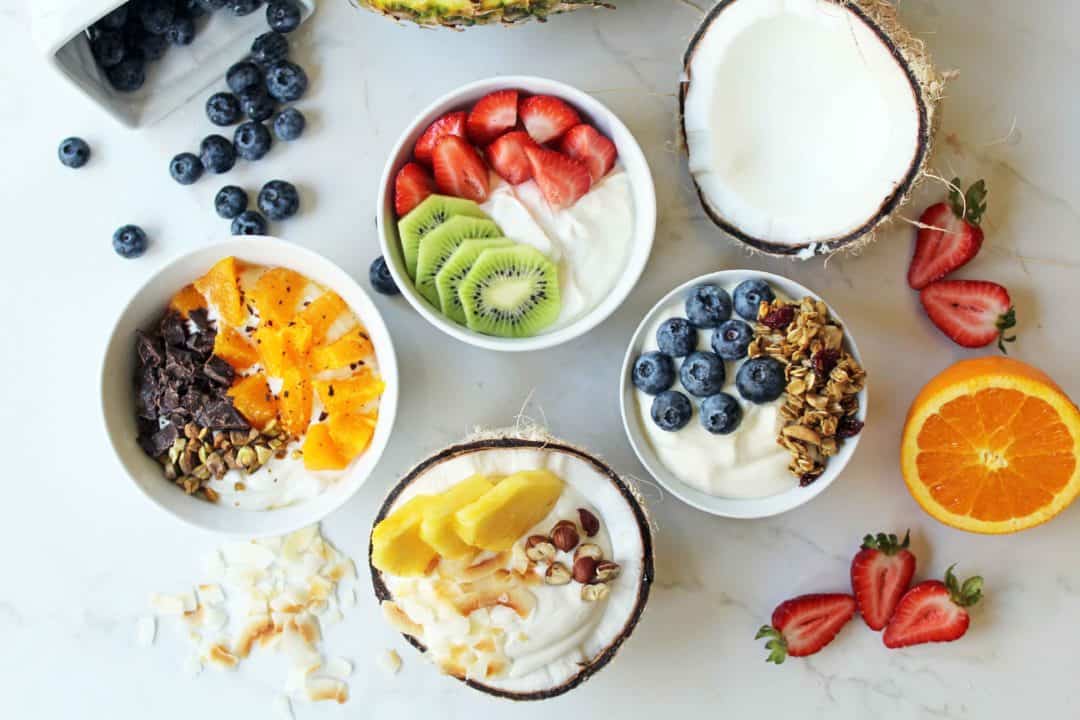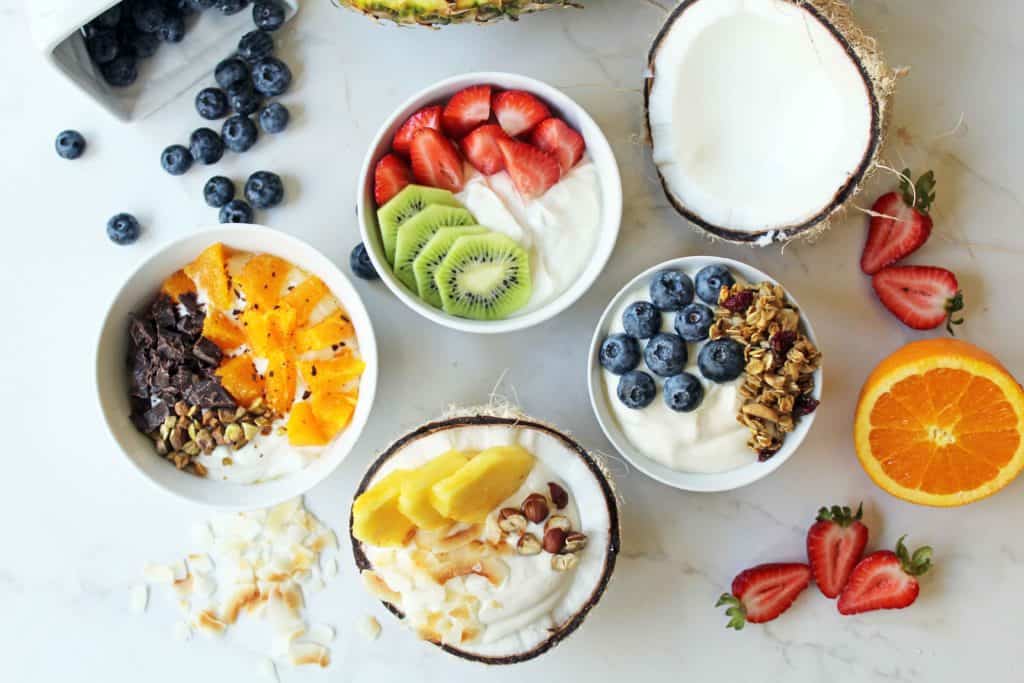 The sky is the limit when it comes to greek yogurt breakfast bowls. Start with some full-fat greek yogurt (which is super rich in protein) and add the fresh fruit, granola, or nuts of your choice. Check out all these fun options for your greek yogurt breakfast bowls!
Kodiak Cakes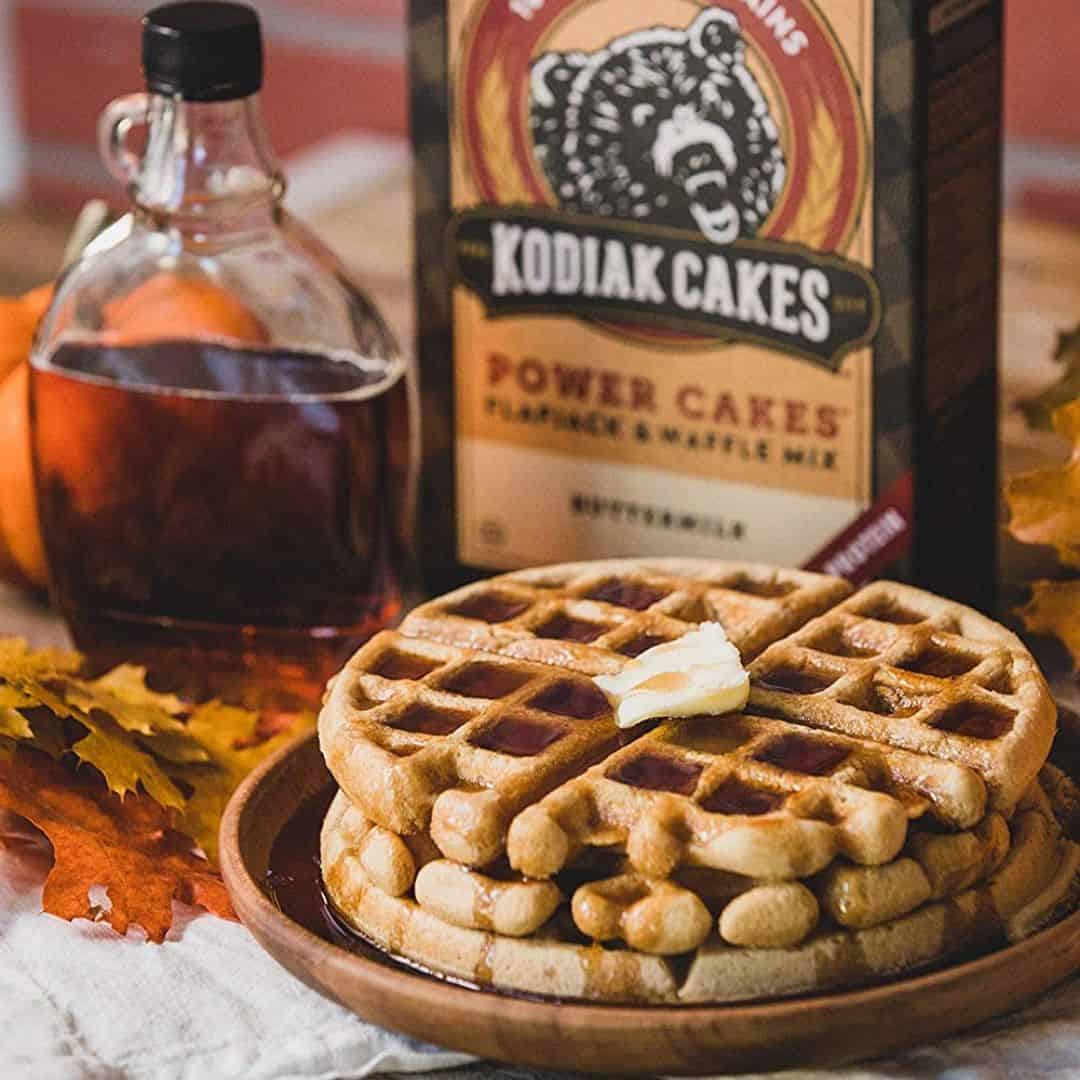 My kids are obsessed with these Kodiak Power Cakes. And they are so insanely easy to make since you just add equal amounts mix and water and that's it! It takes me approximately 60 seconds to whip these up and get them cooking on my griddle.
For extra protein, my kids eat them topped with peanut butter (and the obligatory maple syrup).
Related: 5 Keys to a Stress-Free Morning Routine With Kids
Breakfast Burritos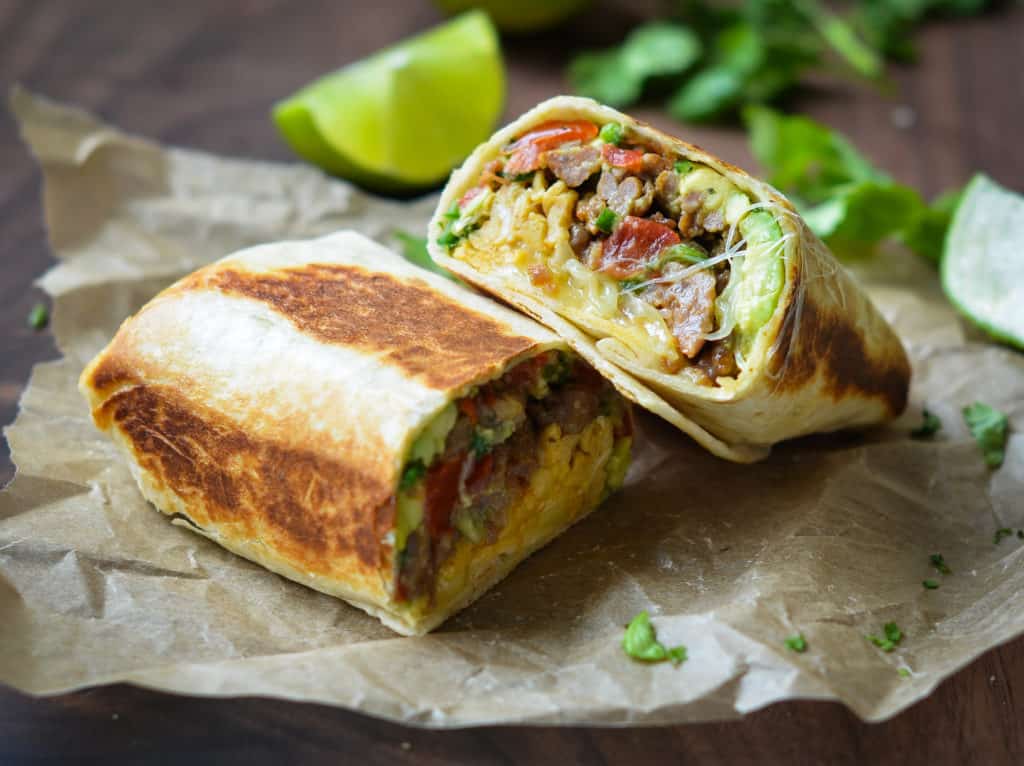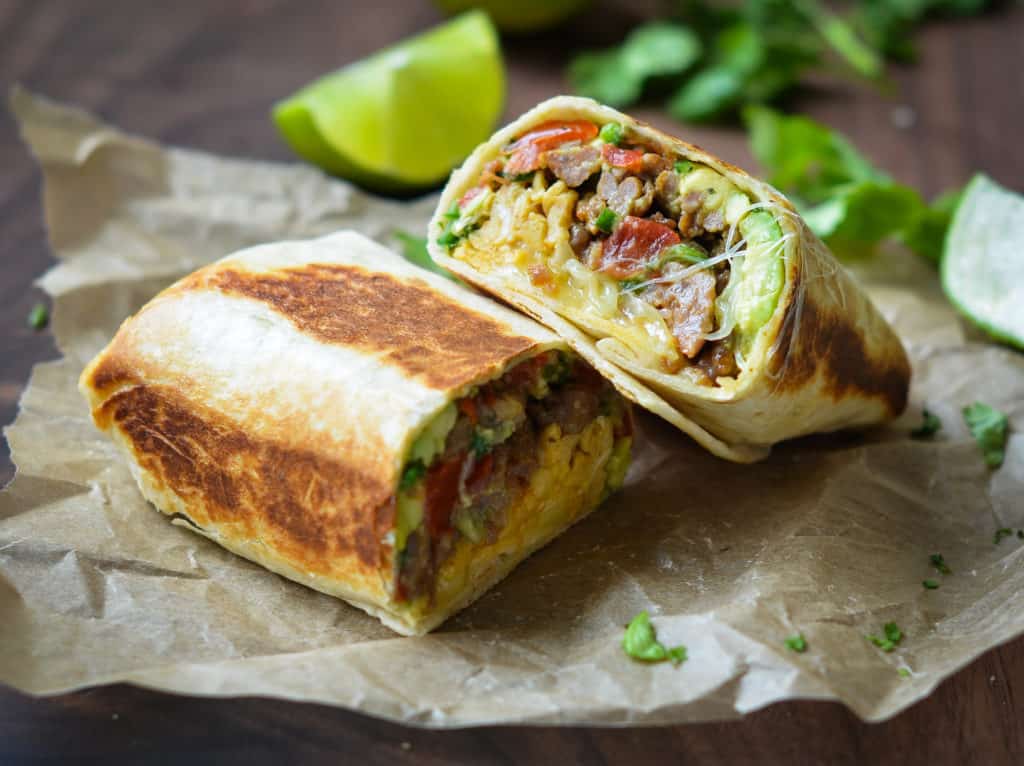 Just one of these tasty breakfast burritos from Once Upon a Chef packs a whopping 30g of protein. Packed with all kids of deliciousness, this finger food is easy for little hands and is sure to be a hit.
Egg & Cheese Mini Muffins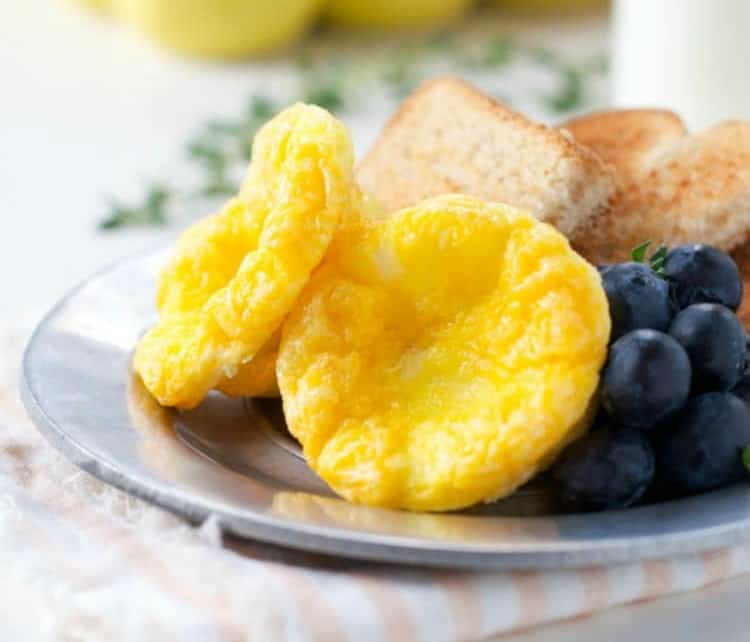 Egg muffins are awesome high-protein breakfasts for kids. While this egg muffin recipe from the Seasoned Mom just has cheese in it, you can add basically any chopped veggie you like! Plus, they are a perfect meal prep recipe. You can make a big batch and pull them out of the fridge as the week goes on.
To make cooking egg muffins (and cleanup) way easier, I highly recommend using silicone baking trays. The muffins pop out very easily and they clean up quickly. (I found myself doing A LOT of scrubbing when I made egg muffins in our metal tins.)
Raspberry Almond Chia Smoothie

My kids love smoothies. I find that they're a quick and easy way to get them to eat a bunch of food that's good for them. This raspberry almond chia smoothie from Delighful-E-Made is kid-friendly and super delicious.
Cheesy Egg-in-the-Hole with Bacon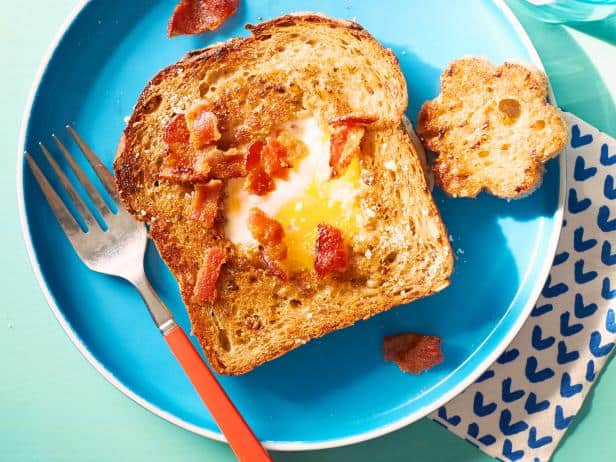 Not only is this egg dish packed with protein (thanks to the eggs, cheese, & bacon), but kids can help making this easy recipe (and I'm all about getting kids involved and helping!). They can use their favorite cookie cutter to cut the hole in their bread.
Chocolate Peanut Butter Pancakes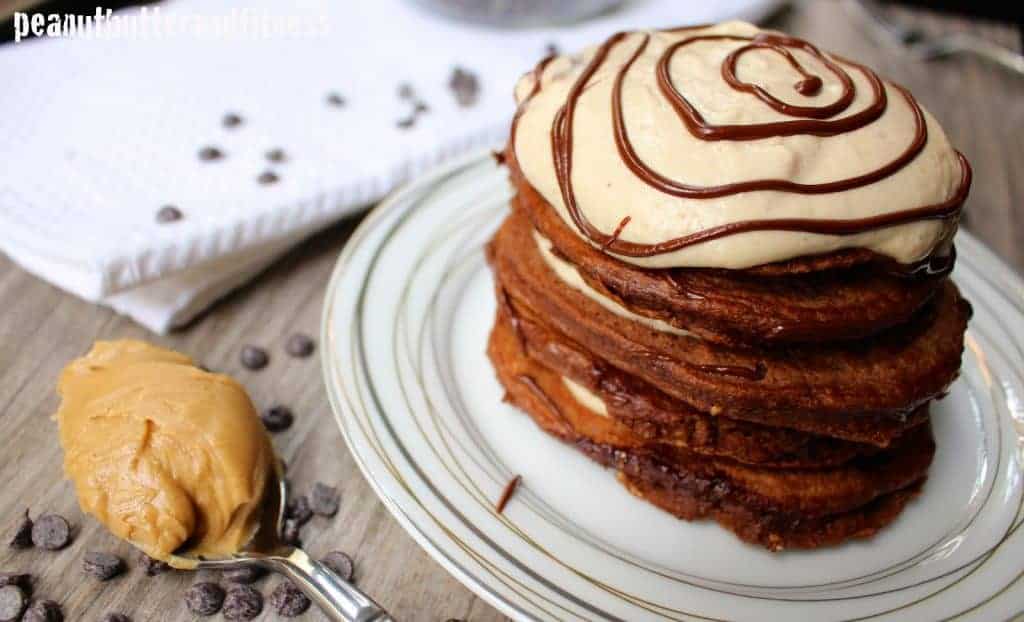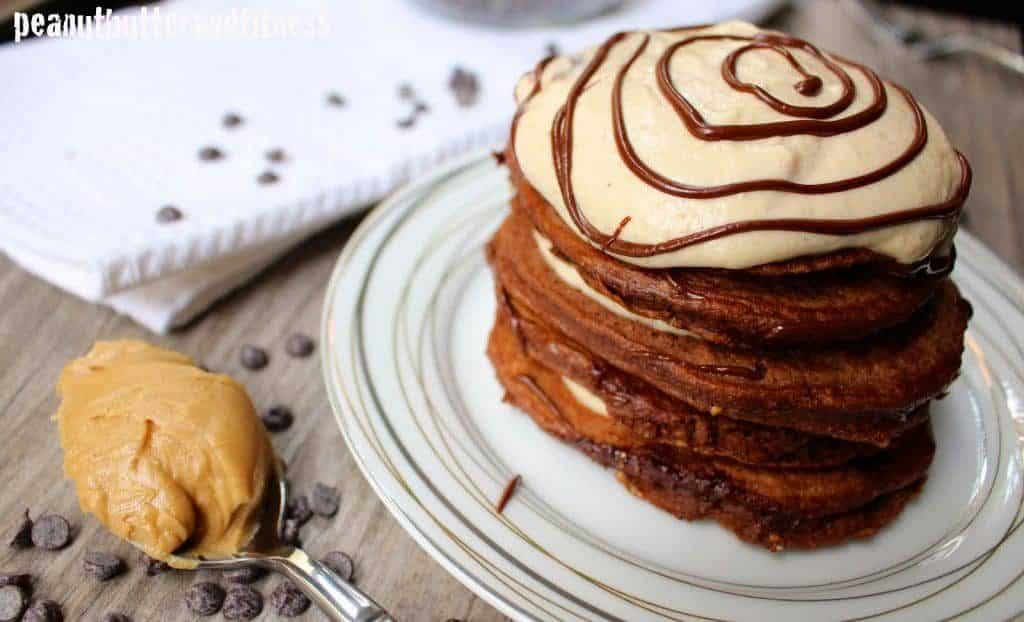 I was a weird kid and refused to eat pancakes growing up. But my kids, on the other hand, will pretty much eat pancakes in any form that I give them. These Chocolate Peanut Butter Pancakes from Peanut Butter & Fitness are protein-packed and super yummy. If you're a pancake lover, the site is FULL of delicious protein pancakes recipes.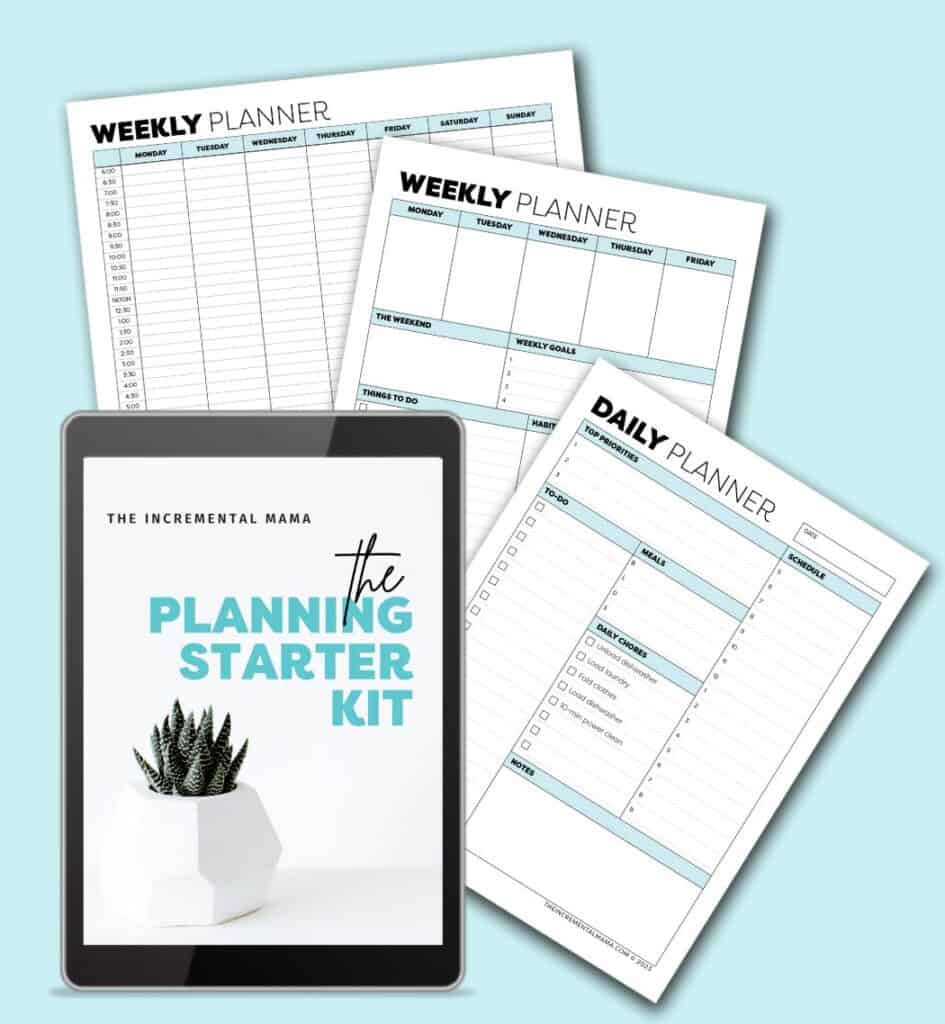 Free Planning Starter Kit
Ready to get organized? Grab the free Planning Starter Kit which includes:
A Guide to Getting Started
Daily Planning Template
Weekly Planner
Weekly Time Blocking Printable
Strawberry Banana Oatmeal Protein Smoothie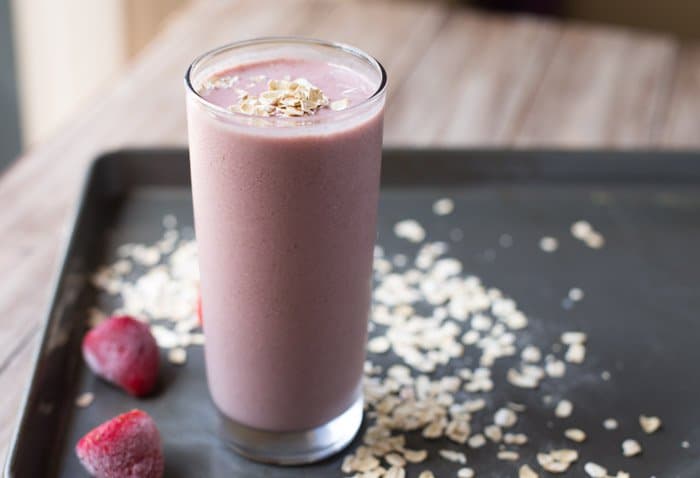 Yet another quick and easy smoothie recipe. This simple yet tasty strawberry banana protein smoothie delivers a nice dose of fiber and 12 grams of protein.
Greek Yogurt Parfaits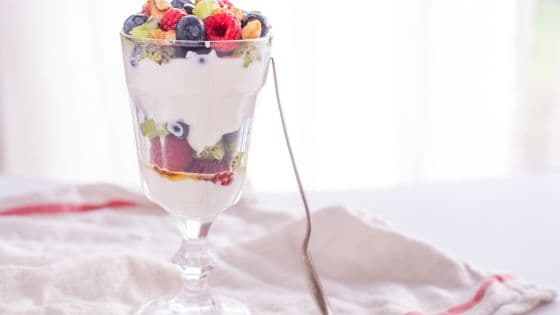 This greek yogurt and fresh fruit parfait is not only delicious, but beautiful! Your kids will feel like they're eating a dessert while they're eating a nutrient and protein rich breakfast. The recipe calls for nuts, which add extra protein and healthy fats. But only half of my kids will eat them with the nuts!
Breakfast Egg Cups (4 Different Ways)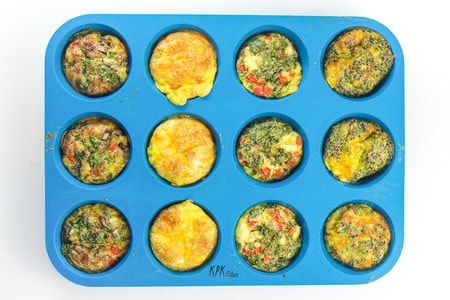 Again, we love egg muffins for breakfast. And these 4 awesome egg cups recipes from Baby Foode are awesome! (The whole site is amazing.) Even the pickiest eater will like one of these four protein-packed variations.
If you want to make life easy, remember to use silicone baking trays!
Birch Benders Protein Pancakes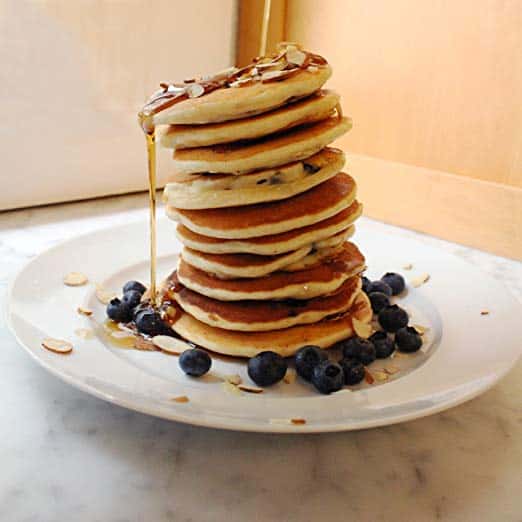 Birch Benders makes an array of incredibly delicious pancake mixes. Plus, they're super quick and easy to whip up! Just add water to the protein pancake mix, cook, and you've got pancakes that pack an awesome 16g of protein per serving.
BREAKFAST IS A GREAT WAY TO ADD PROTEIN TO YOUR CHILD'S DIET
Beginning your kid's day with a healthy breakfast is a great way to help your kids have energy throughout the day AND develop healthy habits. Pick out a few of these high-protein breakfasts for kids and help your kids get a healthy (and delicious) start to their day!
You've got this, mama!
READY TO GET YOUR LIFE ORGANIZED?
The Organized Home Toolkit has everything you need to go from overwhelmed to crushing your day.
With hundreds of customizable printables and short instructional videos, the Toolkit is the resource library you need to quickly & easily organize your life and home.
…AND for less than a dinner out with the family!
Here's what Allison, a busy mom of 3 said about The Toolkit:
⭐⭐⭐⭐⭐
"This toolkit helped me go from drowning in housework and feeling unmotivated to feeling organized and like my life was more manageable in a week. I woke up to a plan, a schedule, routines and manageable expectations for my kids that helped combat the depression and burn-out I often feel as a mom. And I love the videos. I feel like it's 'Running a Home & Raising Kids 101' and it's the class I have needed for YEARS."
>>> Check out The Organized Home Toolkit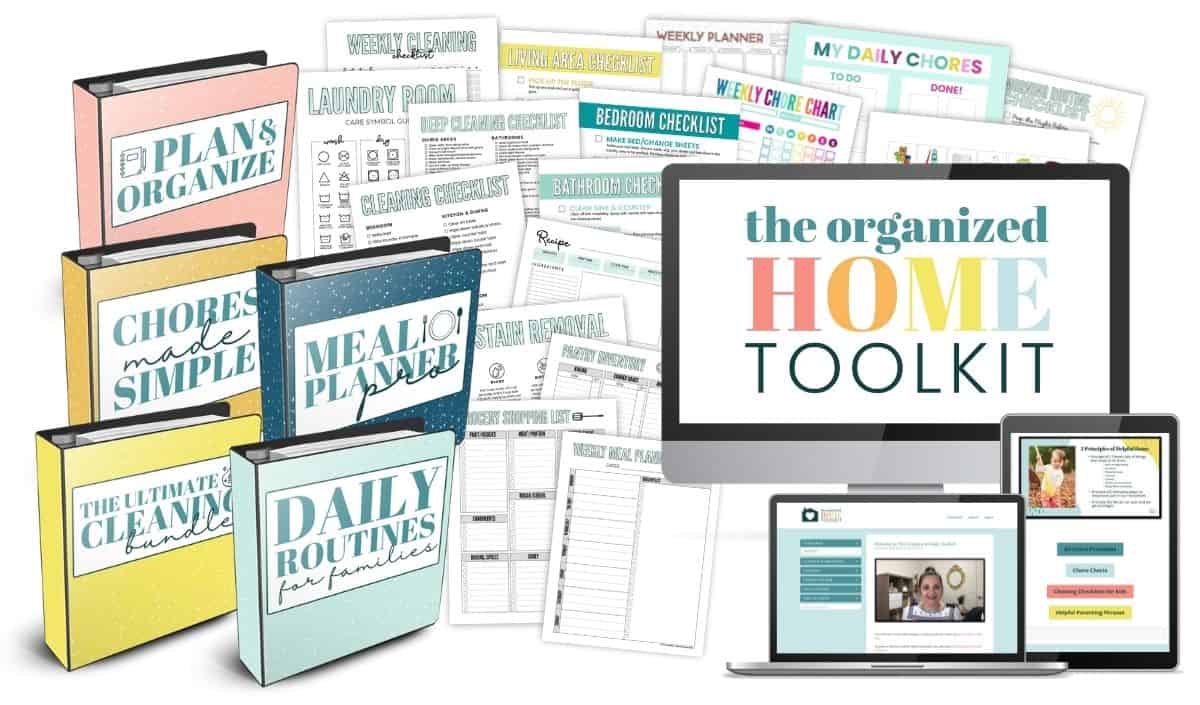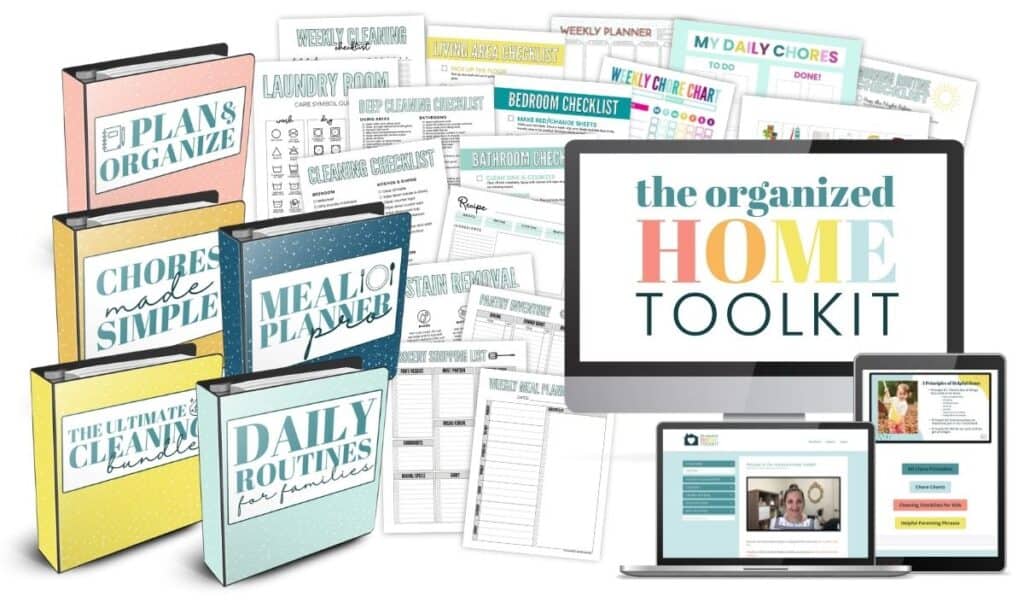 YOU MAY ALSO LIKE: