You've created a budget, you've got your cash envelope system set up, and now you're ready to actually track your cash flow. This free printable cash envelope tracker is the perfect tool to help you track your spending in each category.
The free printable includes 3 individual trackers that you can simply insert into any cash envelope. Need more trackers? Simply print multiple copies.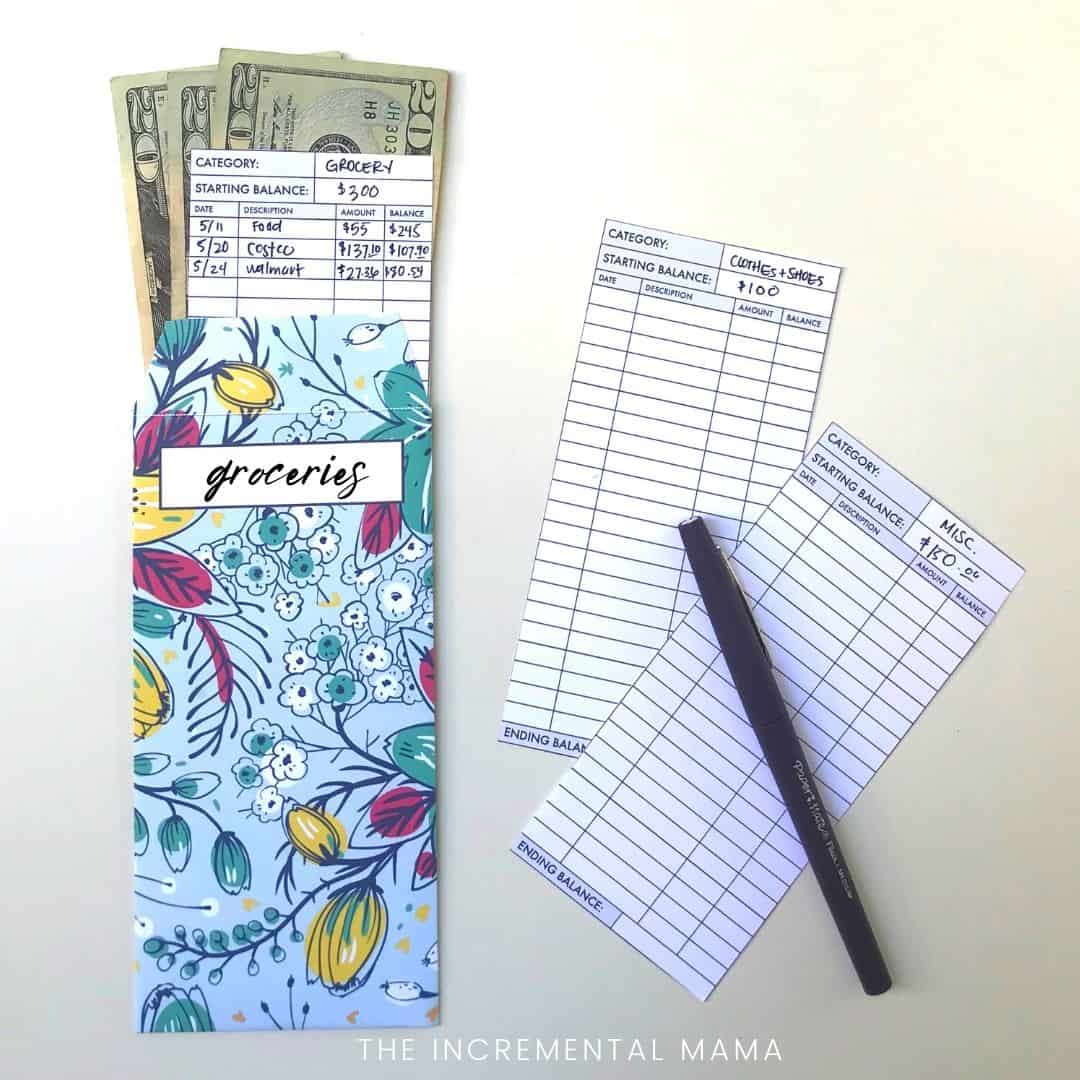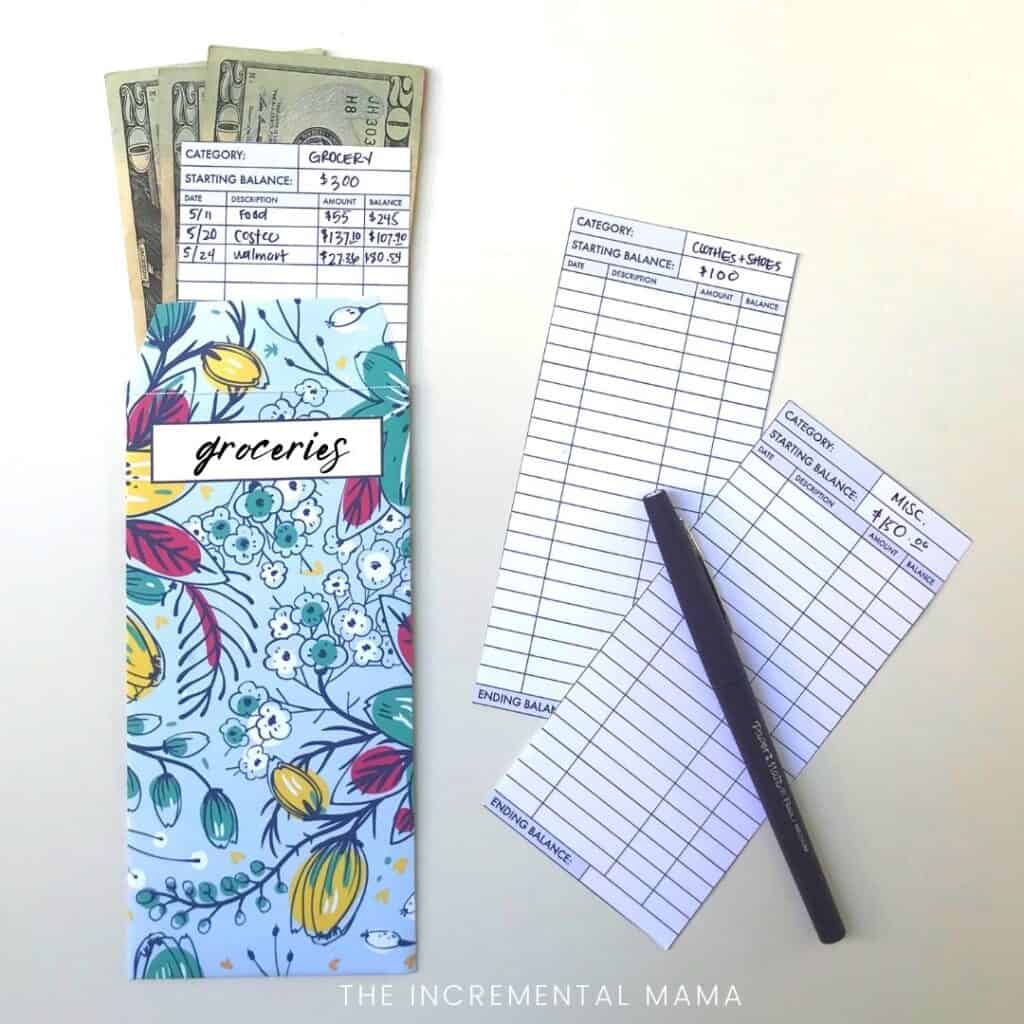 RELATED: 25 Free Printable Cash Envelope Templates
Benefits of Using a Cash Envelope Tracker
While you can simple put the allotted amount of cash into each cash envelope category. And then just stop spending when the money runs out. Truth is there's several benefits to actually tracking your cash envelope spending.
1. You'll Spend Less
It's human nature to change when tracking your behavior. And so by tracking your cash spending, you'll naturally start to spend less.
Which makes it easier to stick to a budget and reach your financial goals
2. Helps to see patterns in spending.
Given that so many people today are in debt, it's safe to say that sticking to a budget is tough for a lot of us.
But tracking your spending with the cash envelope tracker inserts makes it easy to see patterns in spending. And you can either pinpoint problem areas OR see that you should adjust your budget.
3. You'll feel more financial peace.
Knowledge is power. And when it comes to your budget and spending, knowing where your money is going gives you power over your finances so you can feel peace that you're headed in the right direction.
How to Use the Cash Envelope Insert
After downloading the free printable insert (which you can do below), I recommend printing on cardstock. This makes your cash envelope tracker far more durable.
Print out a tracker for each cash envelope category. Then start tracking!
This free printable PDF cash envelope tracker has space to put the following:
Cash Envelope Category
Starting Balance
Date
Description
Amount
Balance
Ending balance
Other Free Printable Cash Envelope Resources
If you're working towards sticking to a budget and using the cash envelope system, I've got several other resources you'll want to check out.
Over 25 Cute Cash Envelope Templates for Easy Budgeting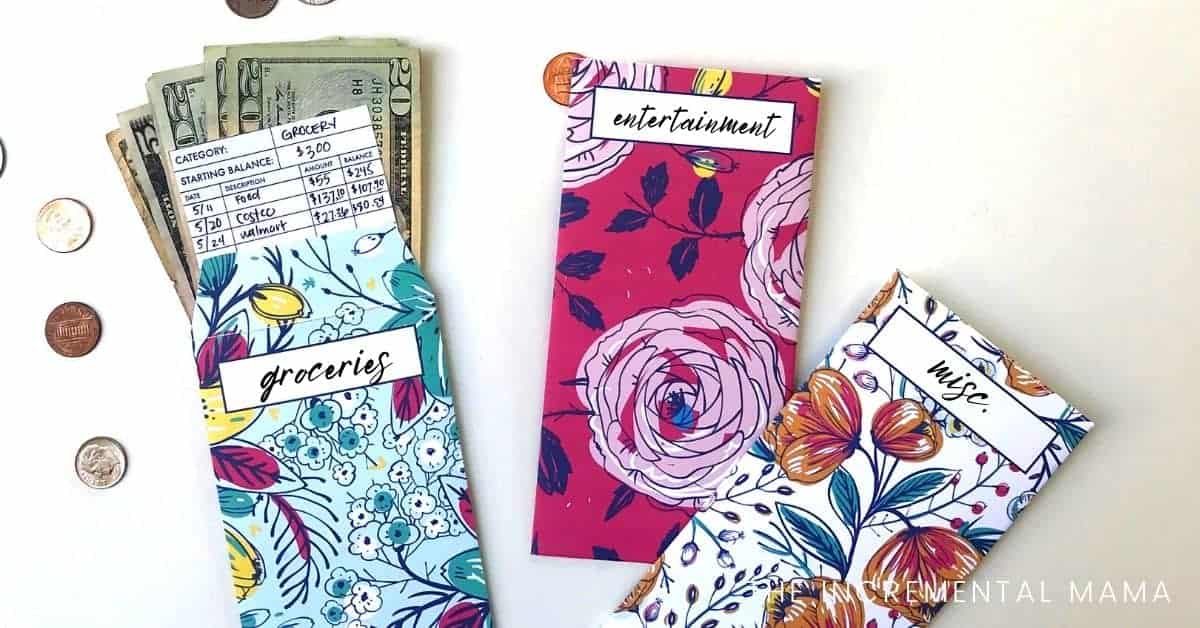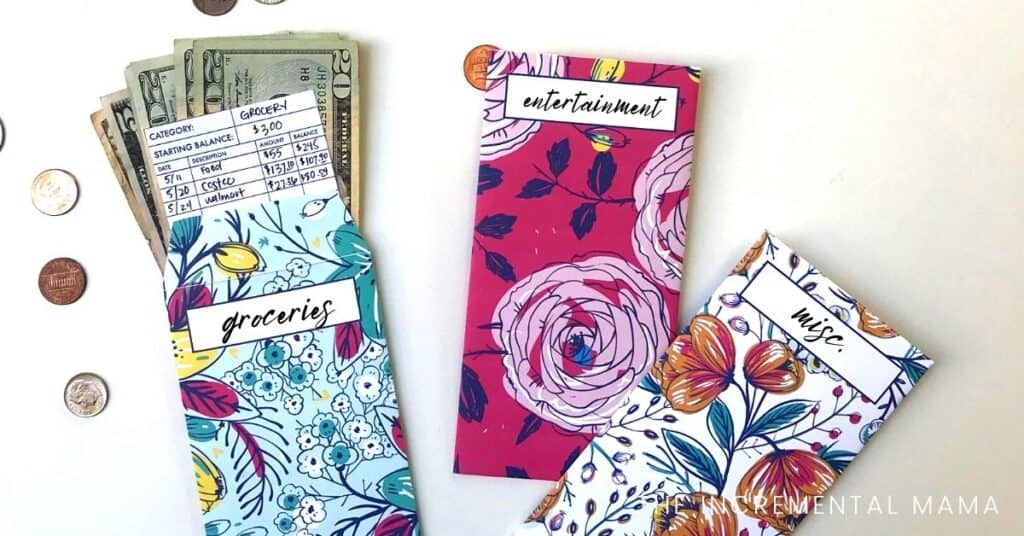 These budgeting printables include a monthly budget, weekly expense tracker, debt thermometer, and a dent tracker.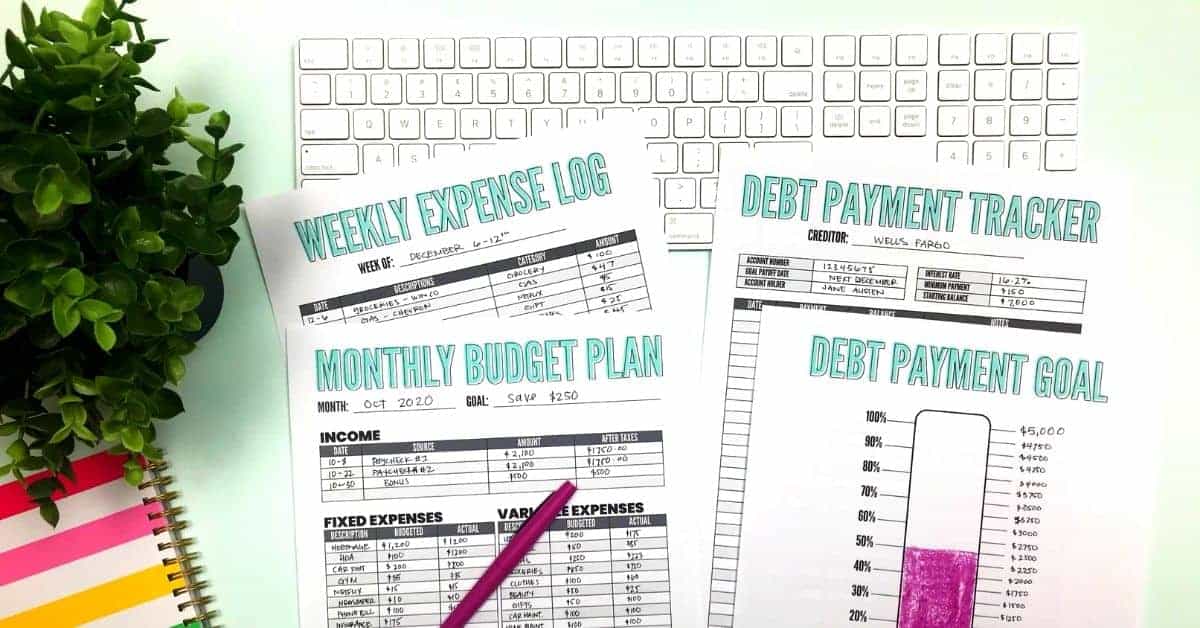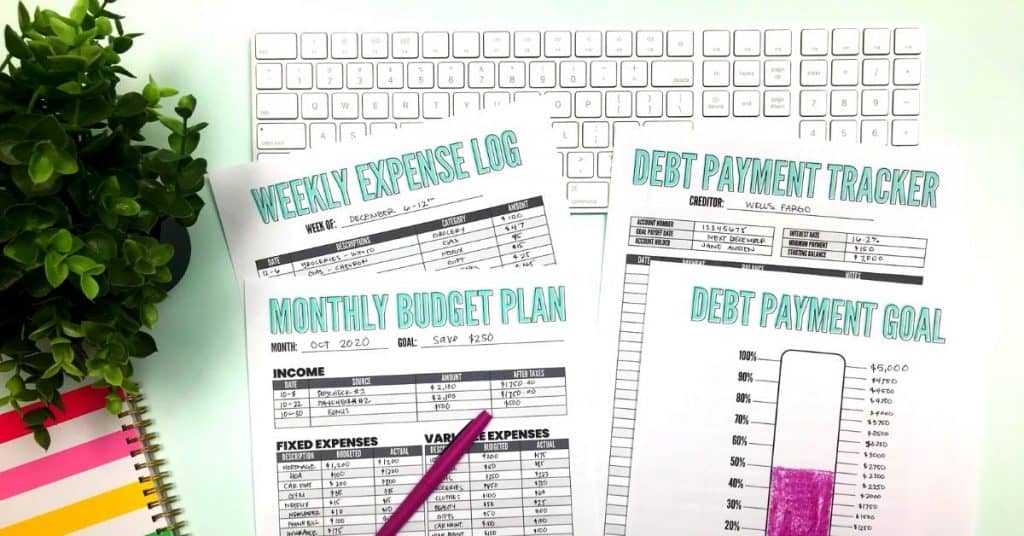 Vertical Cash Envelope Template for a simple PDF you can print on colored paper or get creative with doodles or washi tape.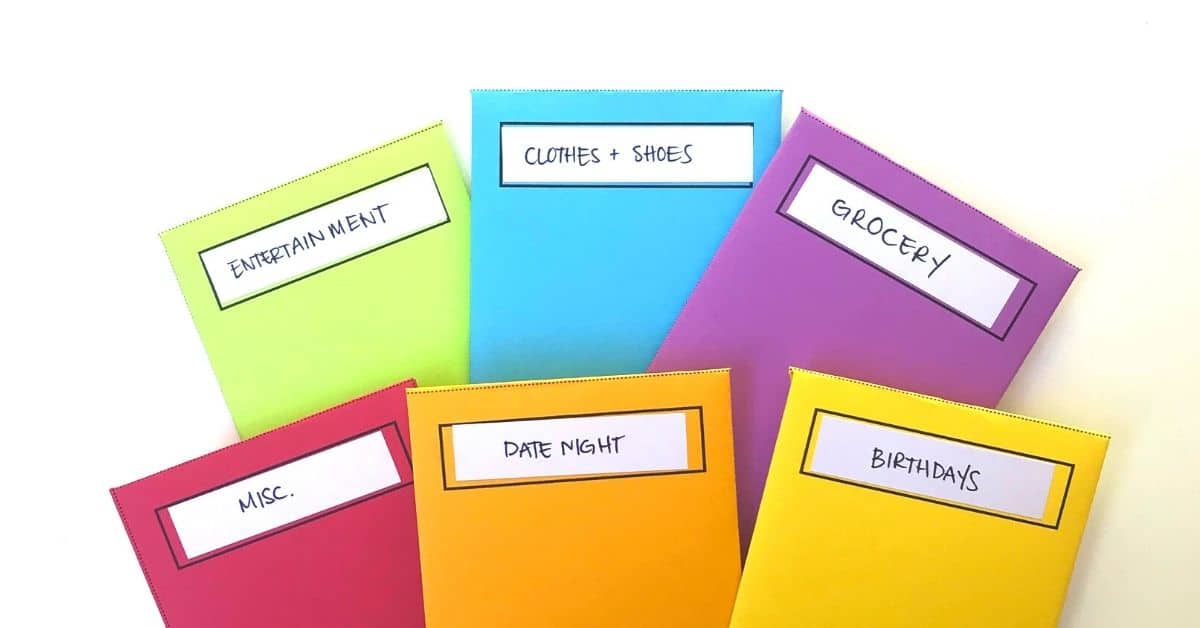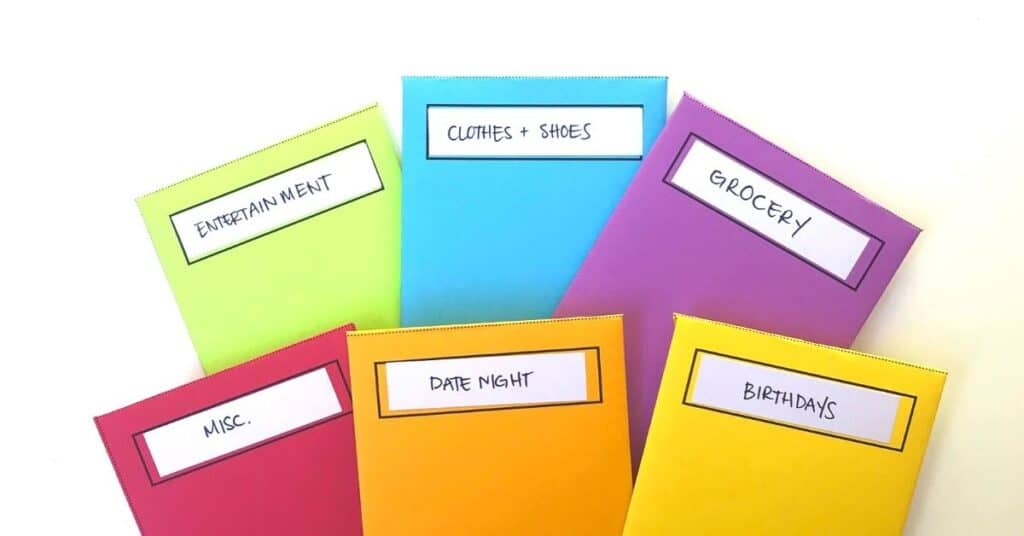 Download the Cash Envelope Tracker printable
Tracking your expenses will help you achieve your financial goals and stick to your budget. Download the free printable cash envelope tracker by clicking the link below.
You can save the PDF to you computer and print as many time as needed for personal use.
Are you Serious about your financial goals, but struggle to stick to your goals?
Then you need the Master Your Money bundle. It's got everything you need to crush your financial goals and stick to a budget…even if it's never worked before.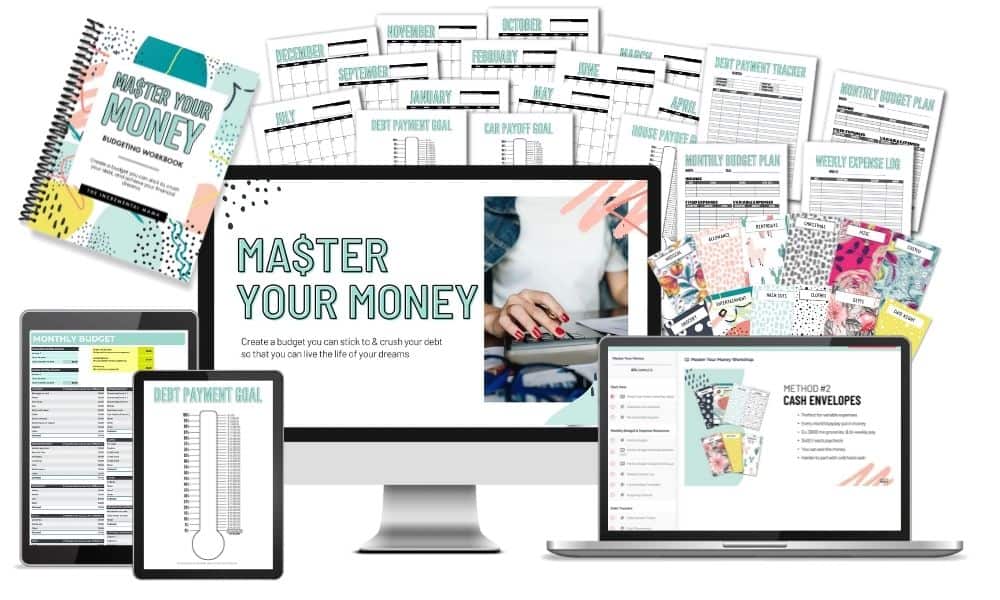 Make it easy to take charge of your finances with the Master Your Money Budgeting Bundle. It has everything you need to create a monthly budget and track your spending & debt.
50 Minute Workshop to guide you through all the steps
Fillable Workbook
Monthly budgeting PDF
12 Month Excel Monthly Budget
12 Month Google Sheets Monthly Budget
Weekly Expense Tracker
Debt Payment Tracker
5 Debt Tracker Thermometers (Credit Card, Home Loan, Care Payment, Student Loan)
January-December Budgeting Calendar Templates
8 cash envelope templates
…and more!
And best yet, the PDFs are fillable and calculate automatically. Meaning you don't have to be good at math to organizer your finances and crush your goals.