Sticking to a budget with 4 small kids was always really tough. That is, until we started using the cash envelope system.
And suddenly we were able to actually curb spending and really start on our path to reaching our financial goals.
And to help you do the same, I've made this simple cash envelope system template so you can make your own diy envelopes.
You can print onto colored or printed paper. Or simple print to white paper and get creative with doodles or washi tape.
And while I have a number of cash envelope templates on my site, the great things about this simple blank cash envelope template is that you can get creative with your cash envelopes.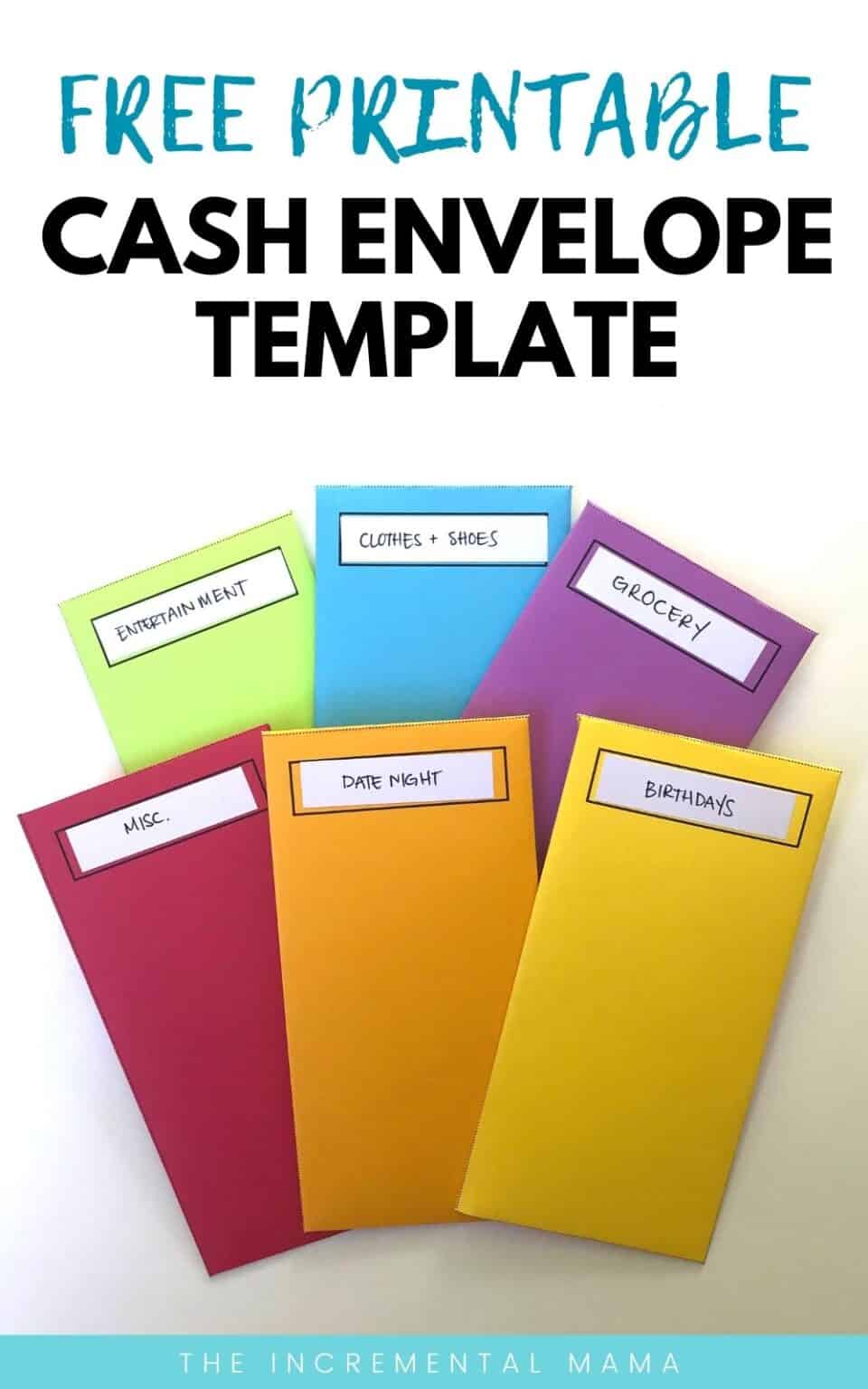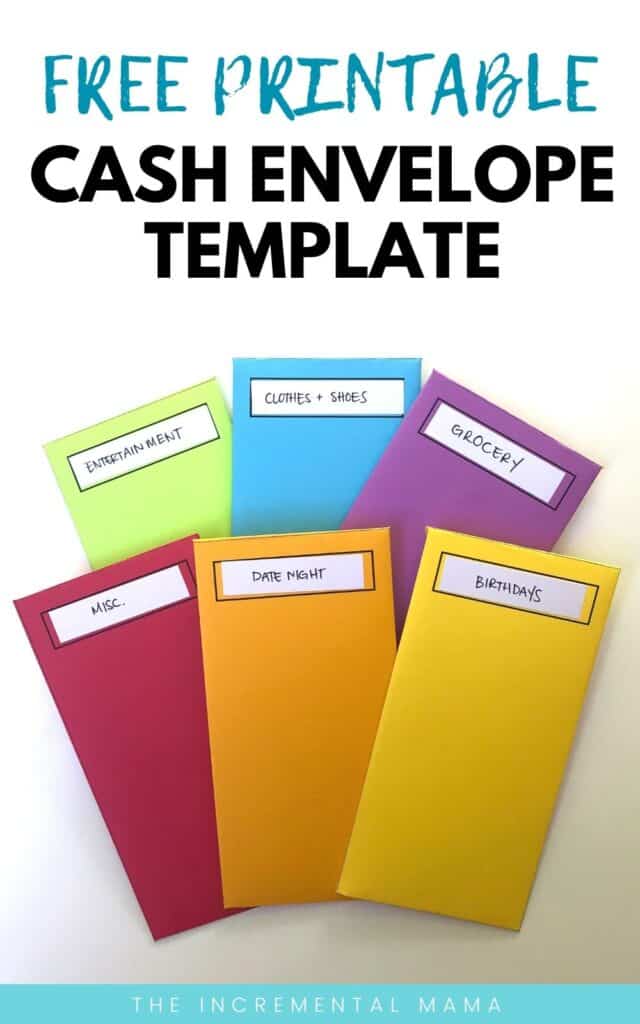 RELATED: Cash Envelope Tracker Insert
CASH ENVELOPE SYSTEM TEMPLATE
The cash envelope system has been around since the 1800s and is truly a fabulous way to actually stick to a budget.
Instead of using a debit or credit cards, trying to track the various expenses, and hoping for the best…(which, let's be honest, is how a lot of us used to do it)
You use cash for all variable (meaning changes from month to month) expenses. And we both know that parting with cold hard cash is a little tougher than just happily handing over a tiny piece of plastic.
In the cash envelope system you actually set aside the cash budgeted for each category either by month or paycheck. For example, if you budget $400 per paycheck to groceries, each payday, you'd put $400 cash into your grocery envelope.

Once that money is gone, you stop spending. Which is why it's a powerful strategy to stick to a budget and reduce spending so you can pay down debt and build savings.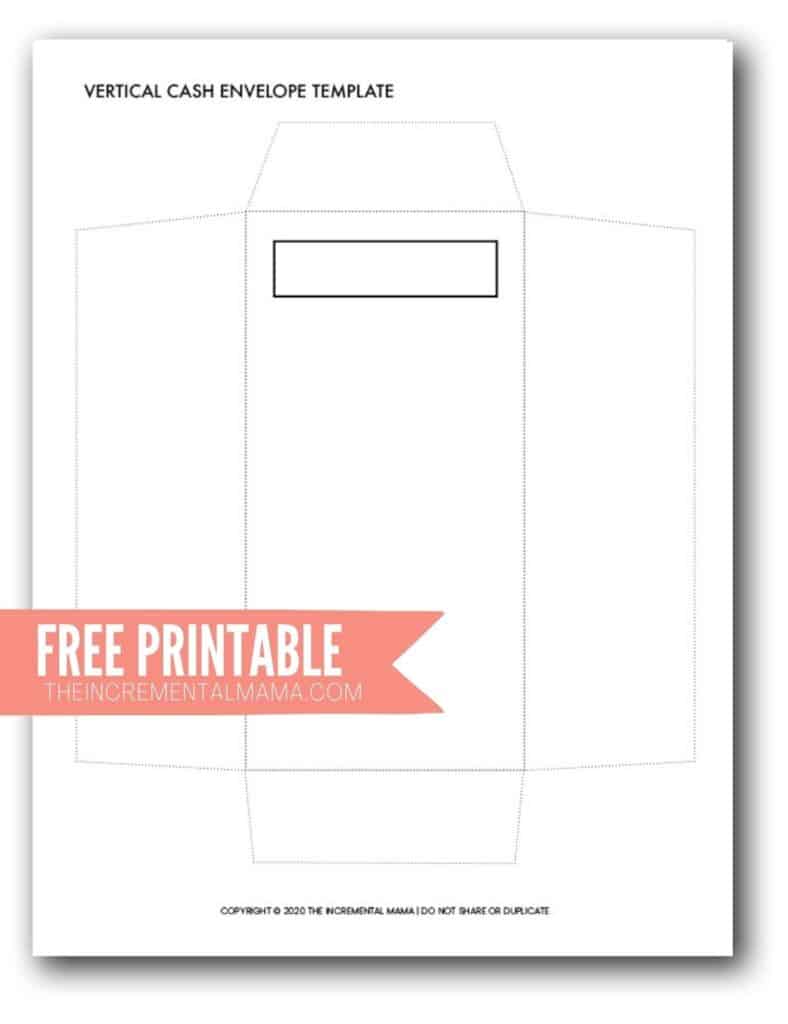 USING THE FREE PRINTABLE CASH ENVELOPE PDF
To download the cash envelope template, simply click the link (below). A new tab will open with the PDF. you can then save it to your computer or simply print.
Recommended supplies:
Once printed, cut out along the outside edge, and then glue together.
Here's how I like to glue it together:
After cutting out, turn envelope template face down
Fold the bottom flap up along edge
Fold left flap over along edge
Then fold right flap along edge.
Once folded, put glue along the bottom flap.
Fold over the left flap, pressing into glue.
Put glue along inside edge of the left flap.
Press right flap over the left.
And voila, your cash envelope is ready!
You can then label with the budgeting category, insert your cash envelope tracker, and cash.
If you want to get creative, draw or color your envelope before cutting. For example, I made some "plaid" with sharpie markers for a Christmas cash envelope.
(We add a budgeted amount each month to our Christmas cash envelope so December isn't an expensive month.)
RELATED: 15 Free Printable Cash Envelope Templates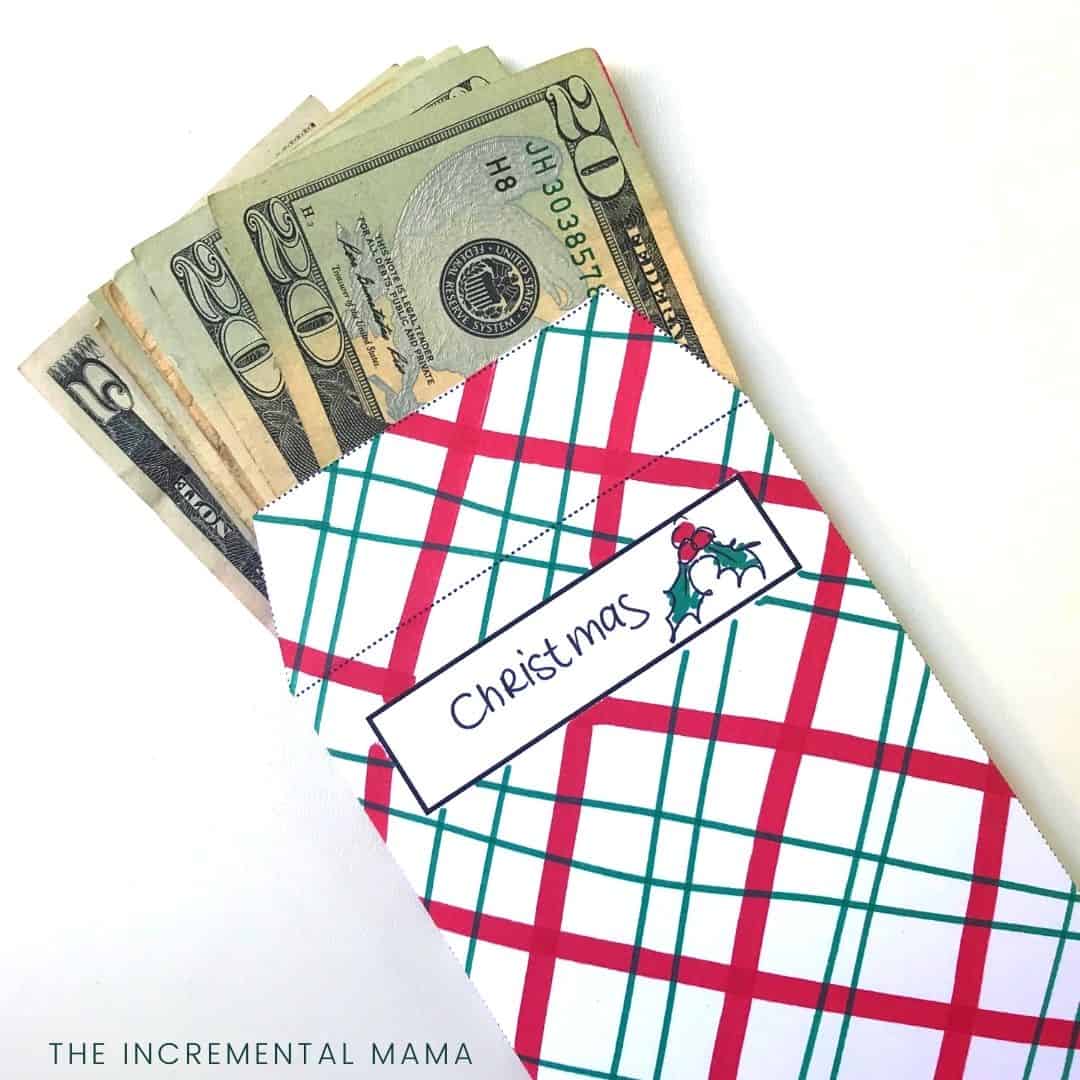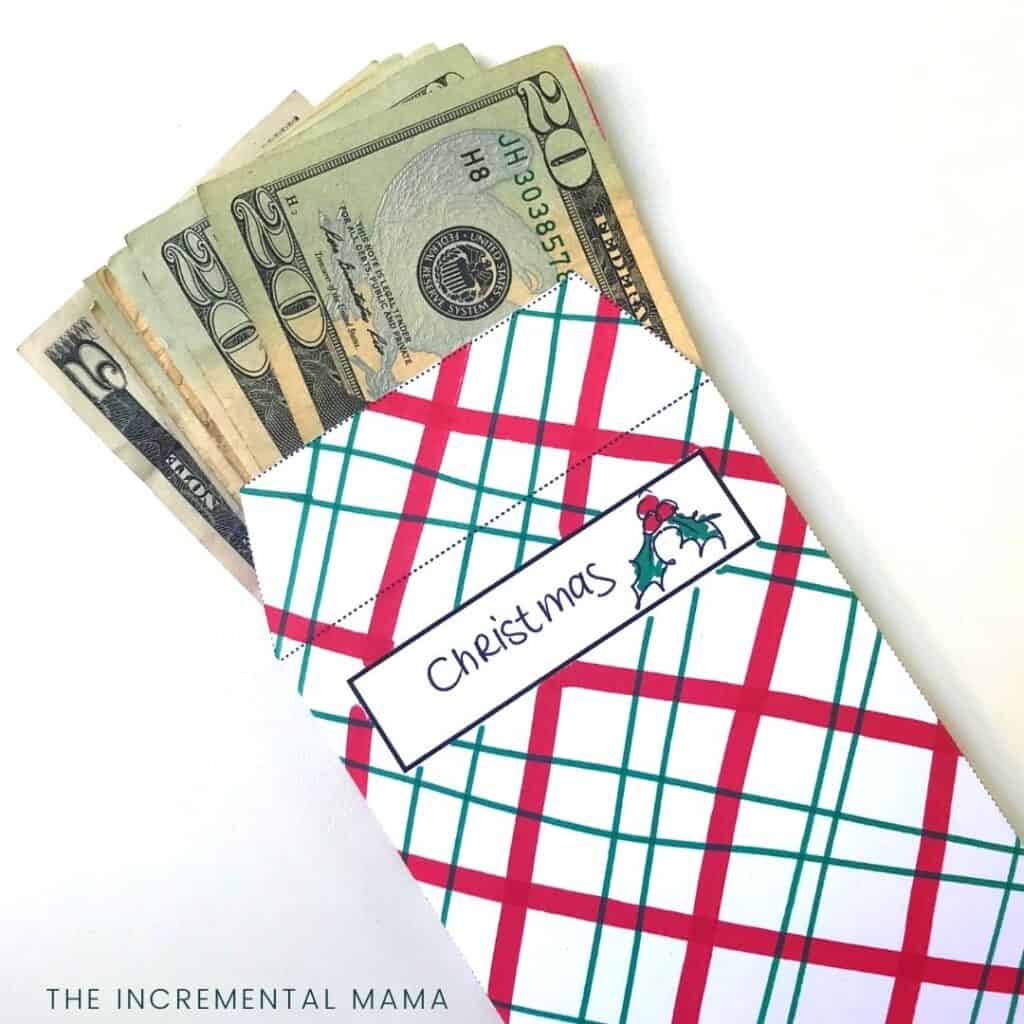 DOWNLOAD THE CASH ENVELOPE SYSTEM TEMPLATE
To make your own diy cash envleopes, download the template below! Note that it will open in another window and you can save it to your computer or simply print immediately.
Hope you enjoy. Happy budgeting!
MORE BUDGETING RESOURCES
If you're working towards sticking to a budget and using the cash envelope system, I've got several other resources you'll want to check out.
Floral Cash Envelope Templates and envelope tracker inserts.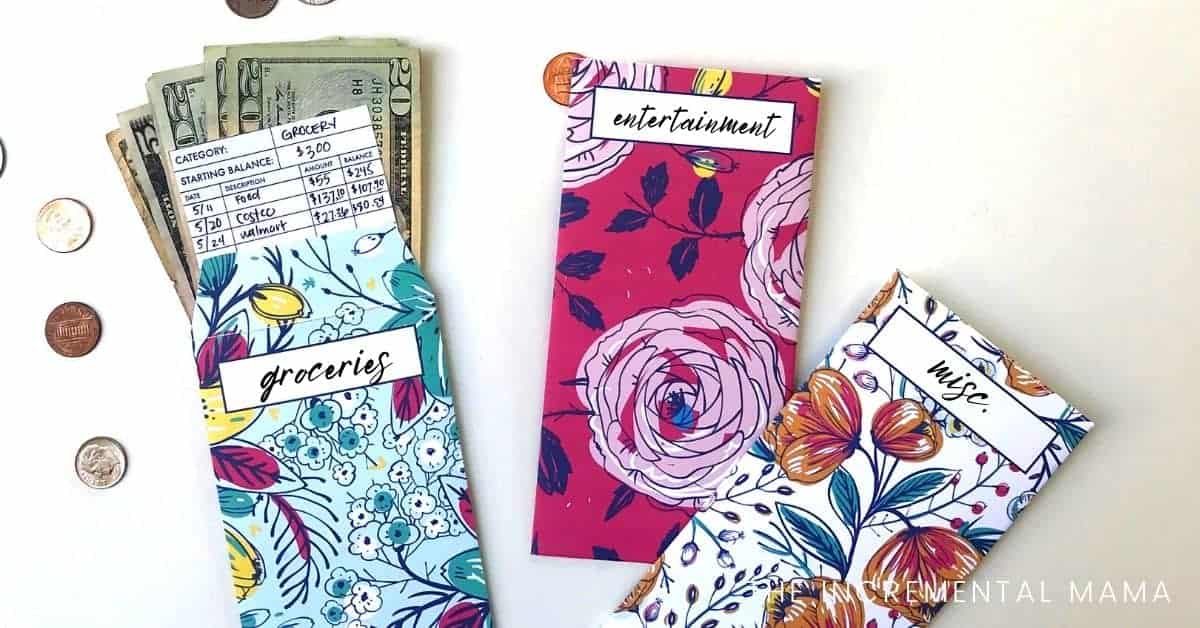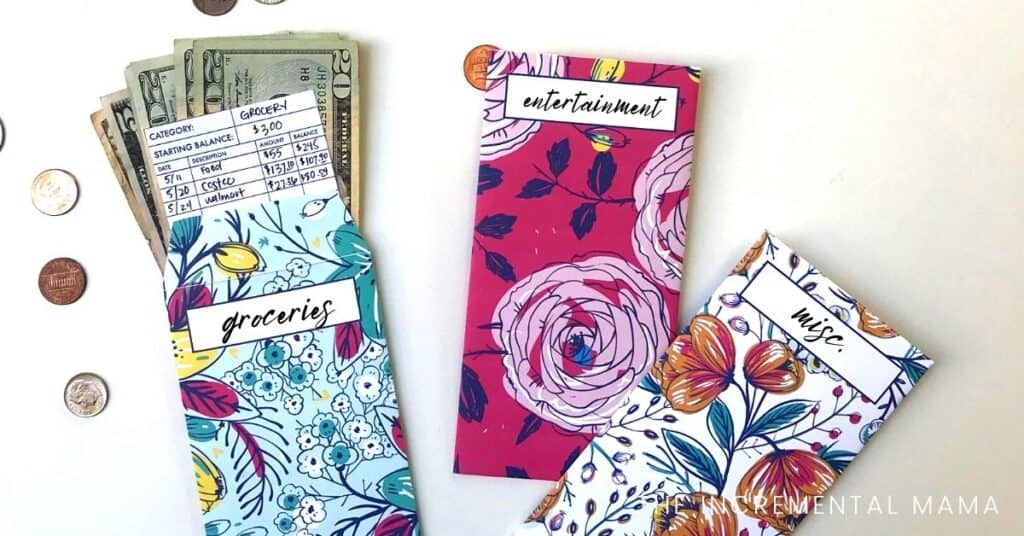 These budgeting printables include a monthly budget, weekly expense tracker, debt thermometer, and a dent tracker.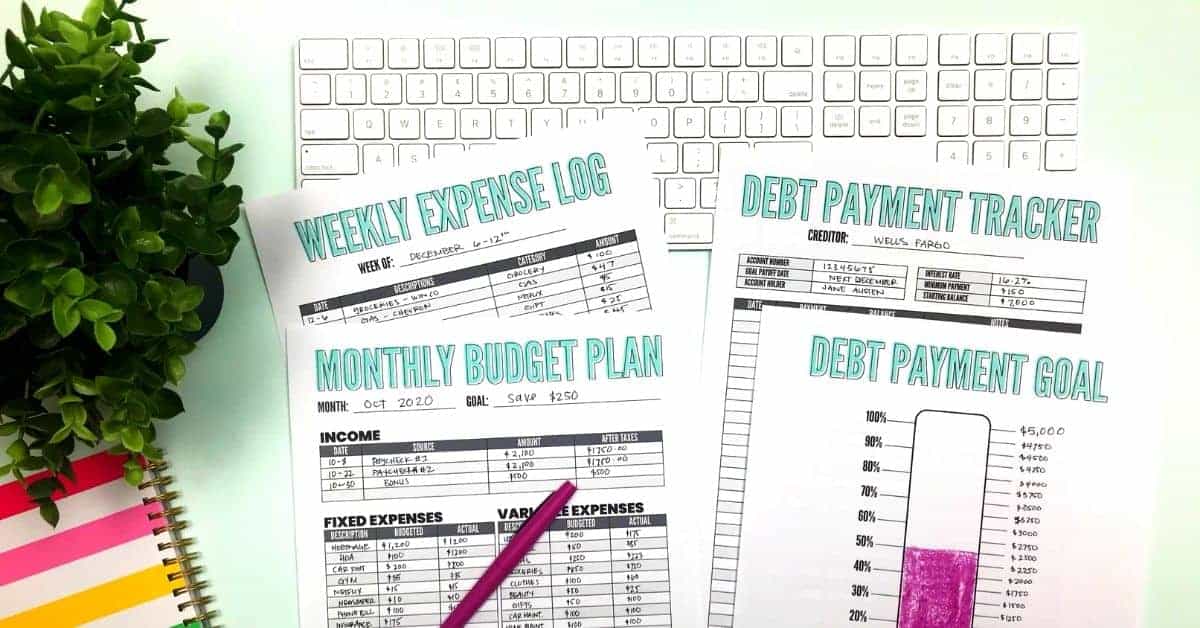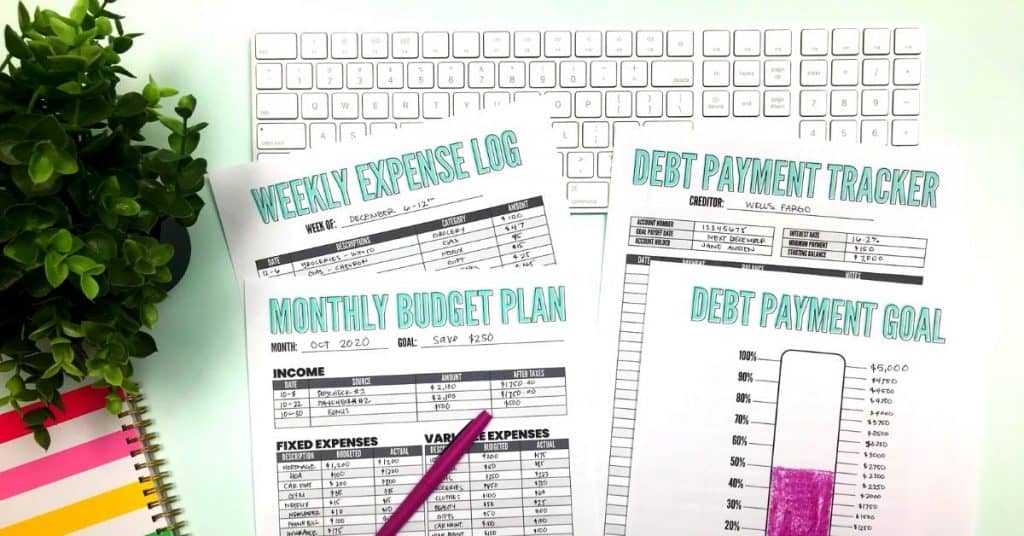 Brush Dot Cash Envelope Templates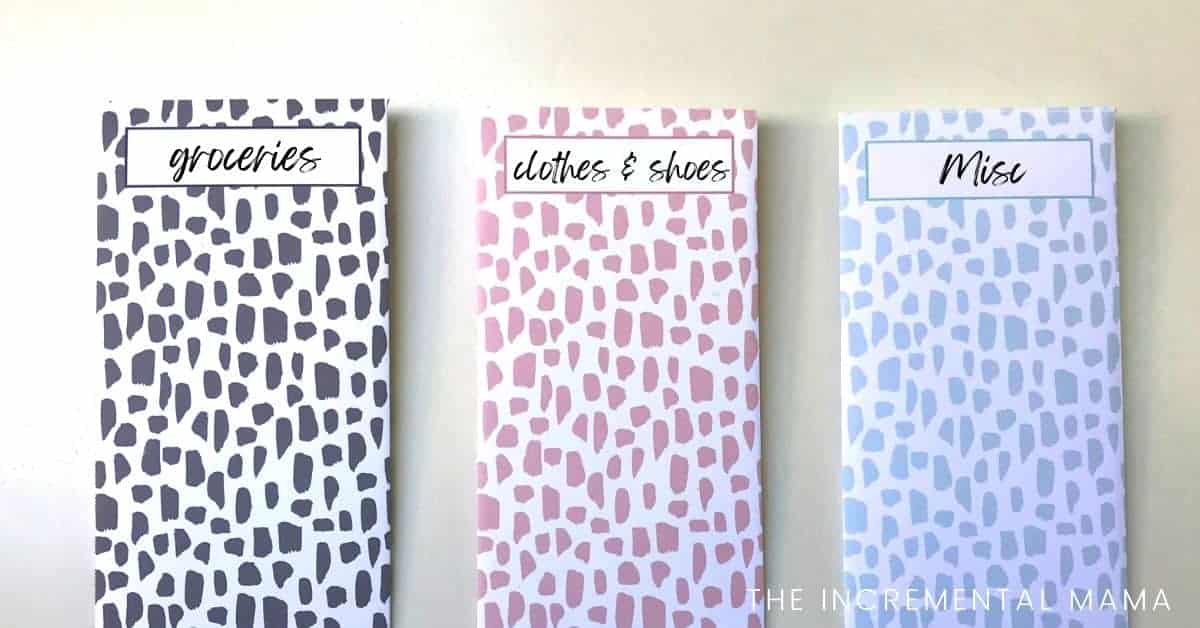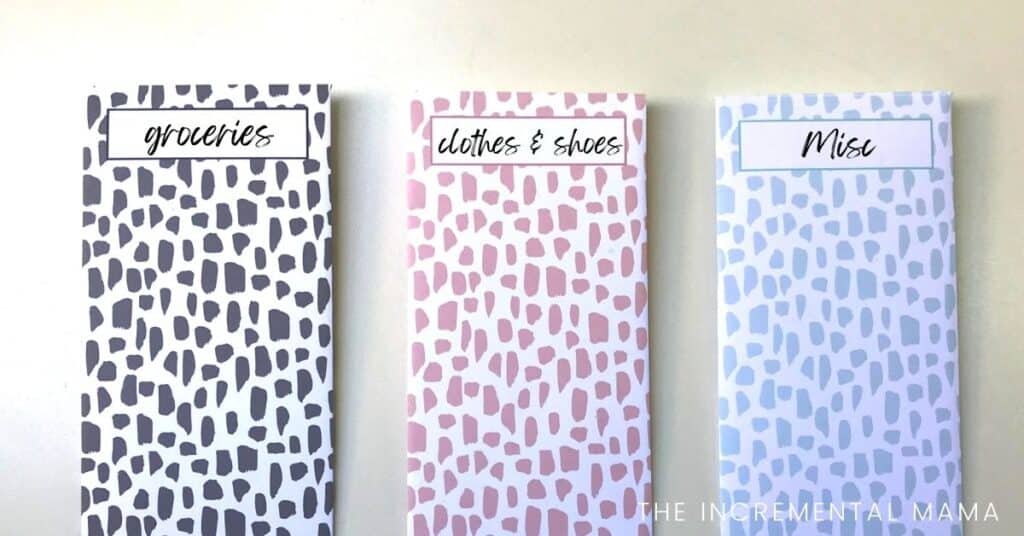 Are you Serious about your financial goals, but struggle to stick to your goals?
Then you need the Master Your Money bundle. It's got everything you need to crush your financial goals and stick to a budget…even if it's never worked before.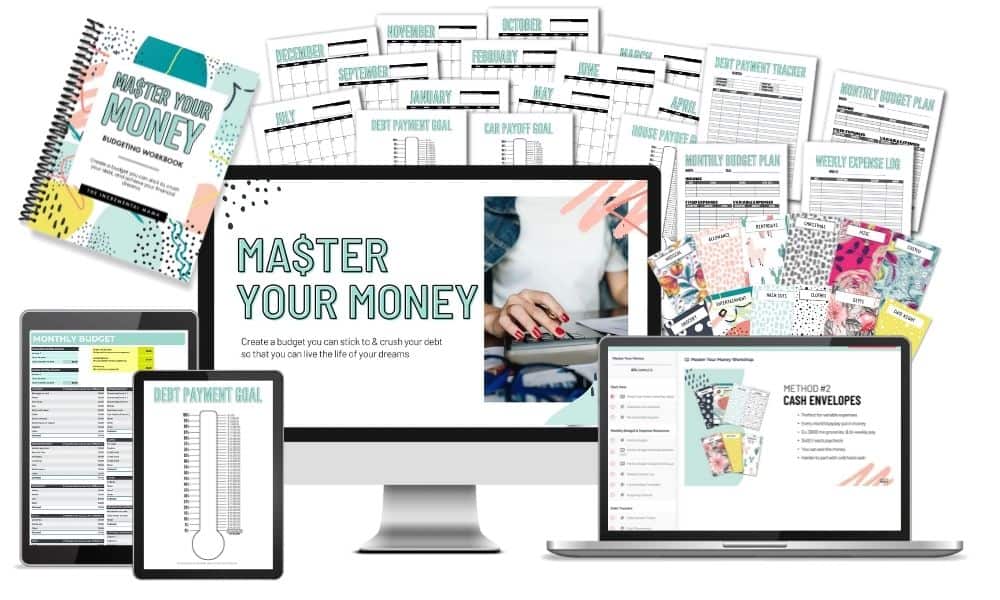 Make it easy to take charge of your finances with the Master Your Money Budgeting Bundle. It has everything you need to create a monthly budget and track your spending & debt.
50 Minute Workshop to guide you through all the steps
Fillable Workbook
Monthly budgeting PDF
12 Month Excel Monthly Budget
12 Month Google Sheets Monthly Budget
Weekly Expense Tracker
Debt Payment Tracker
5 Debt Tracker Thermometers (Credit Card, Home Loan, Care Payment, Student Loan)
January-December Budgeting Calendar Templates
8 cash envelope templates
…and more!
And best yet, the PDFs are fillable and calculate automatically. Meaning you don't have to be good at math to organizer your finances and crush your goals.