Let's be honest: sticking to budget is tough. Especially in the world of online shopping and credit cards.
(Which is probably why the average American has $6,194 in credit card debt.)
But sticking to a budget gets a whole lot easier when using cash envelope templates and the cash envelope system.
And in this post, I'll go over what the cash envelope system is and give you over 15 free printable cash envelope template pdfs that you can download right now.
Which means in just a few minutes, you could be well on your way to financial peace and freedom by setting up your own cash envelope system.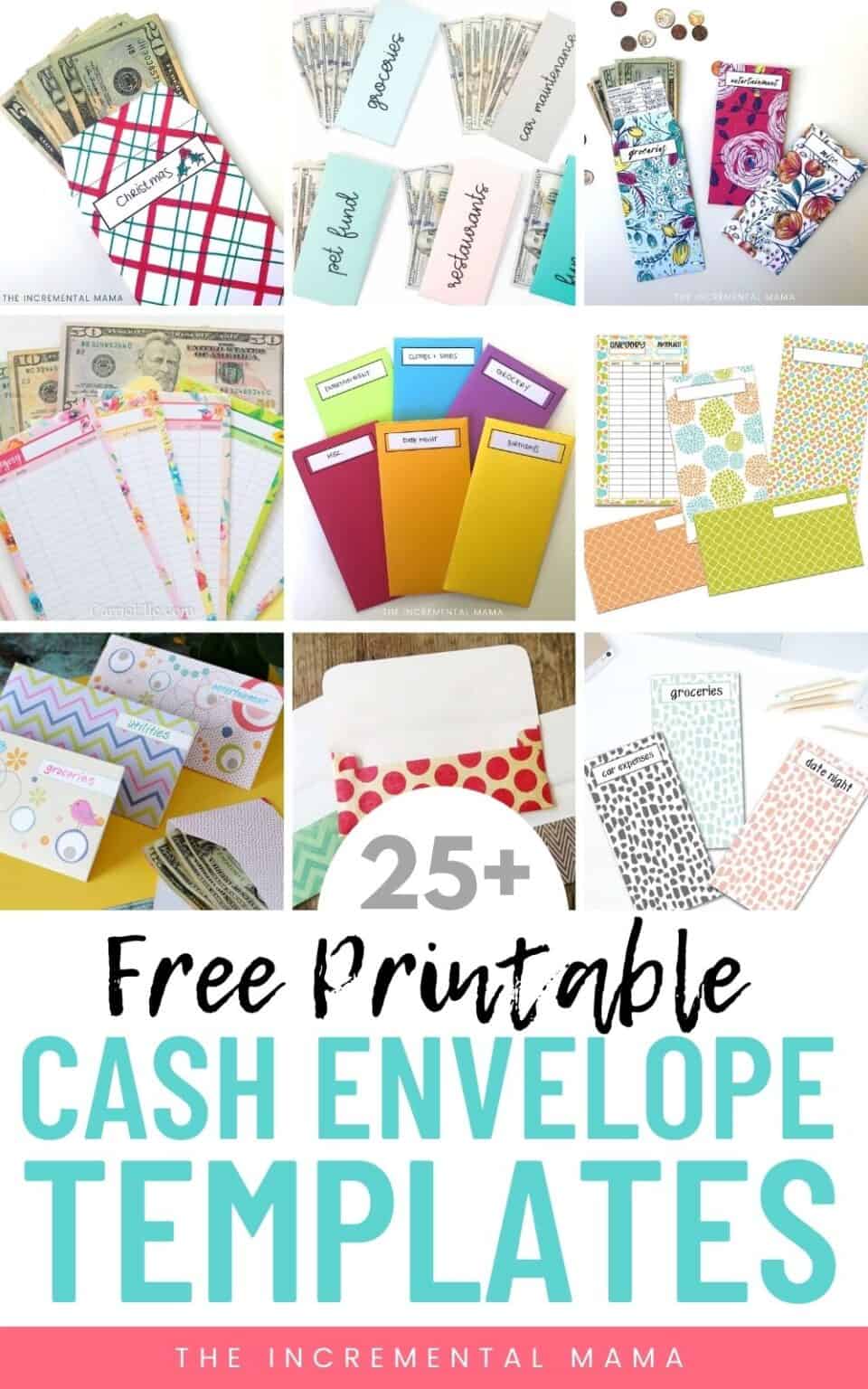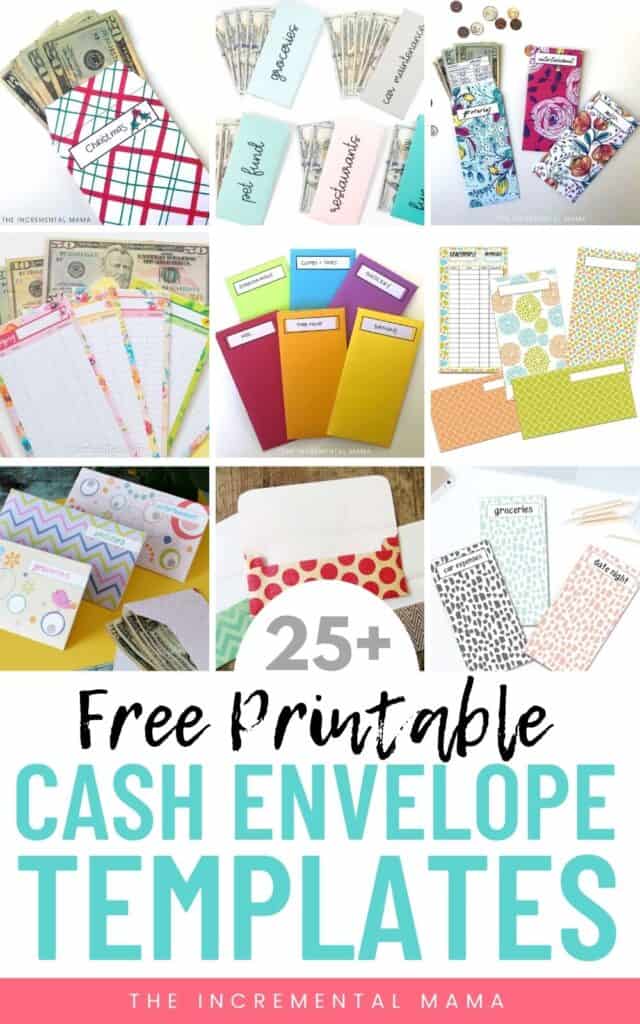 What is the Cash Envelope System?
While popularized by Dave Ramsey, the cash envelope system has been around since there were both cash and envelopes.
It's a simple cash-based system that makes it easier to spend less, stick to a budget, and take control of your finances.
Instead of making purchases with a debit or credit card, you use cash for all variable expenses that you run the risk of overspending.
For example, groceries, eating out, clothes, shoes, entertainment etc.
While fixed expenses (like rent/mortgage, car payment, Netflix, phone bill etc.) come directly out of your account, you use cash for other expenses.
Here's how you figure out how much cash to put in each envelope:
Step 1: Calculate Current Spending
To figure out how much to budget for each category, you've got to actually know what you're currently spending. Which means calculating current expenses.
Dive into your online bank account and check out out the breadown of expenses to get an idea of your spending over the last year.
Step 2: Create Budget
Then, with that knowledge on hand, you'll create your monthly budget. Or rather, decide how much you'll spend maximum in each variable expense category.
Make sure that the sum of all expenses does not exceed the total income for the month.
For more details on creating a monthly budget, check out How to Create a Monthly Budget. You can even grab the free budgeting printables.
Step 3: Make Cash envelopes for each category
Next, make a different cash envelope for each variable category you'll pay with cash. Note that not ALL variable categories make sense to have a cash envelope.
Fore example, utilities (electric, water, gas, garbage) may vary but as they are generally paid online, it wouldn't make sense to use a cash envelope.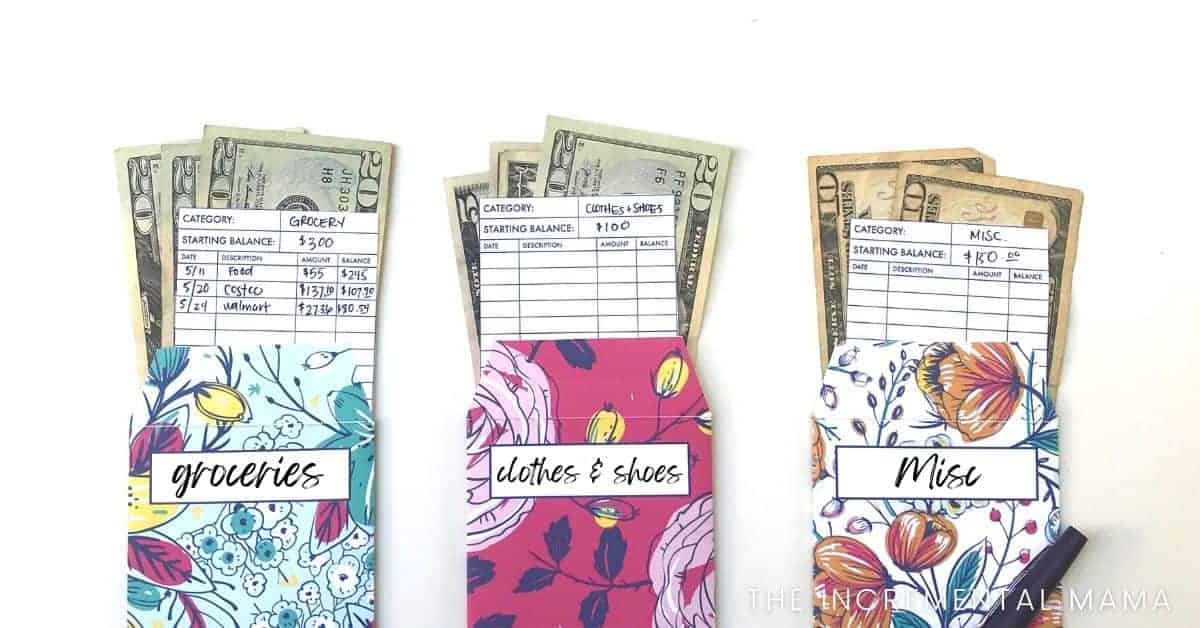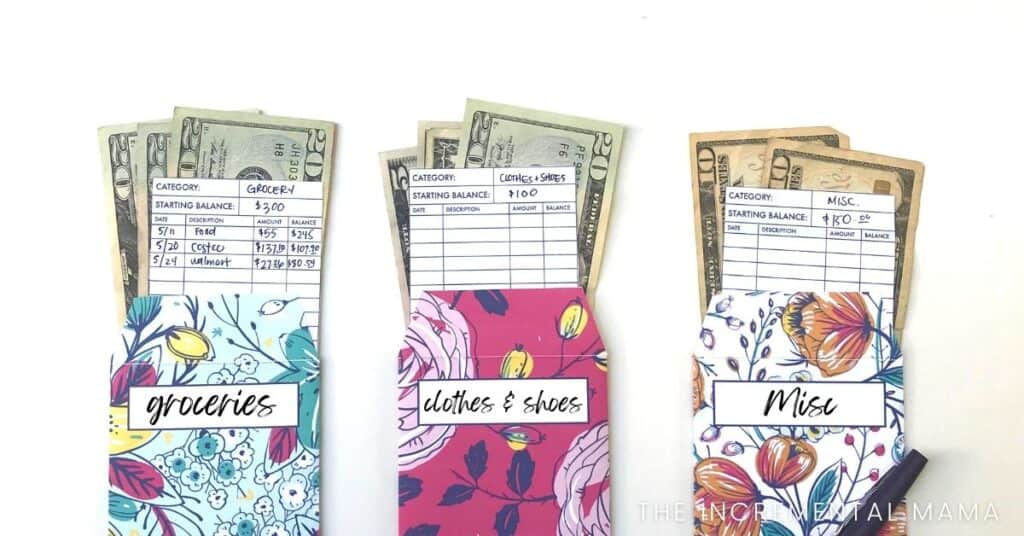 Cash Envelope Categories
So which categories will you want to make a cash envelope for? Basically, you'll want an envelope for all variable expenses in your budget in which you could reasonably pay cash.
While these may be slightly different for everyone, here's some basic cash envelope categories to consider:
Grocery
Clothing & Shoes
Haircuts
Birthdays
Entertainment
Home Maintenance
Date Night
Eating Out
Doctor/Dentist
Christmas Presents
Misc
Emergencies
I highly recommend having both a Miscellaneous and Emergency envelope. Miscellaneous covers those little random things that rarely come up (like stamps).
While the emergency envelope covers when a true emergency pops up and you don't want to dip into savings or use a credit card. I recommend squirreling away a bit each month for each.
However, if you find that you're constantly dipping into both the miscellaneous and emergency fund, that's a sign you need to revisit your budget or re-evaluate your spending.
(For how to use a cash envelope for online purchases, check out the tips section near the end of this post.)
25+ Free Printable Cash Envelope Template
Now for the fun part! Let's dive into all these free (and fabulous) cash envelope template printables so you can reduce spending and stick to your budget.
Vertical Cash Envelope Template PDFs
These are super cute and simple cash envelopes that make for great basic starter set. Some even include cute quotes.
Note: downloading requires signing up via email.
Grab the free cash envelopes here.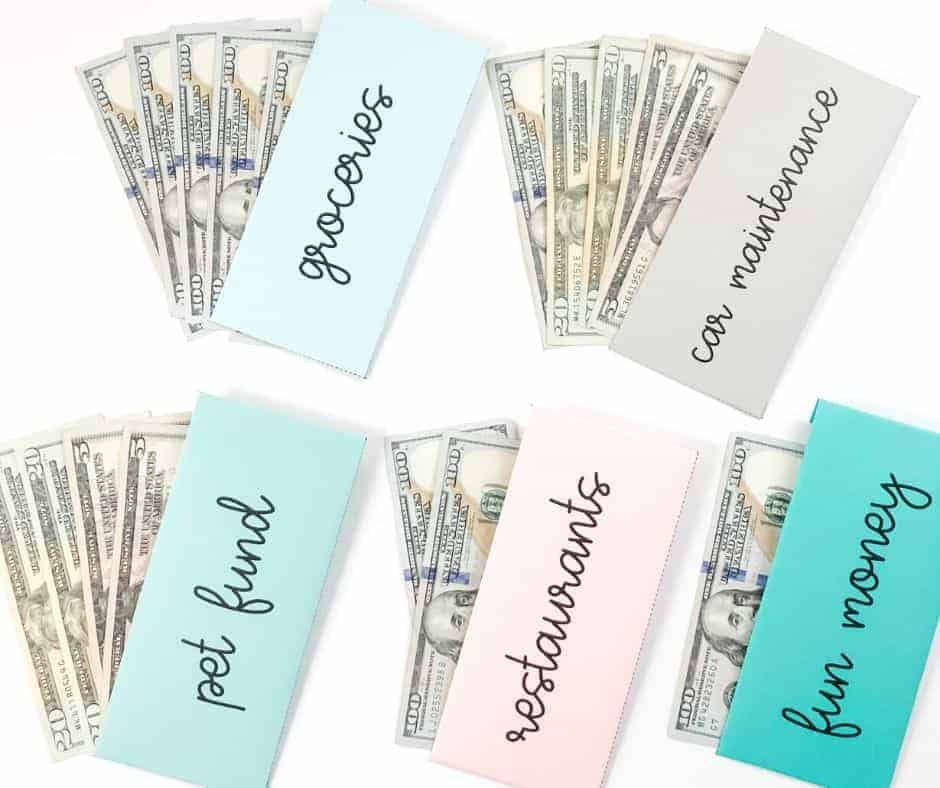 This template has no pattern or color. It's simply a basic vertical cash envelope that can be printed on colored, patterned, or white paper.
Grab the simple cash envelope template here.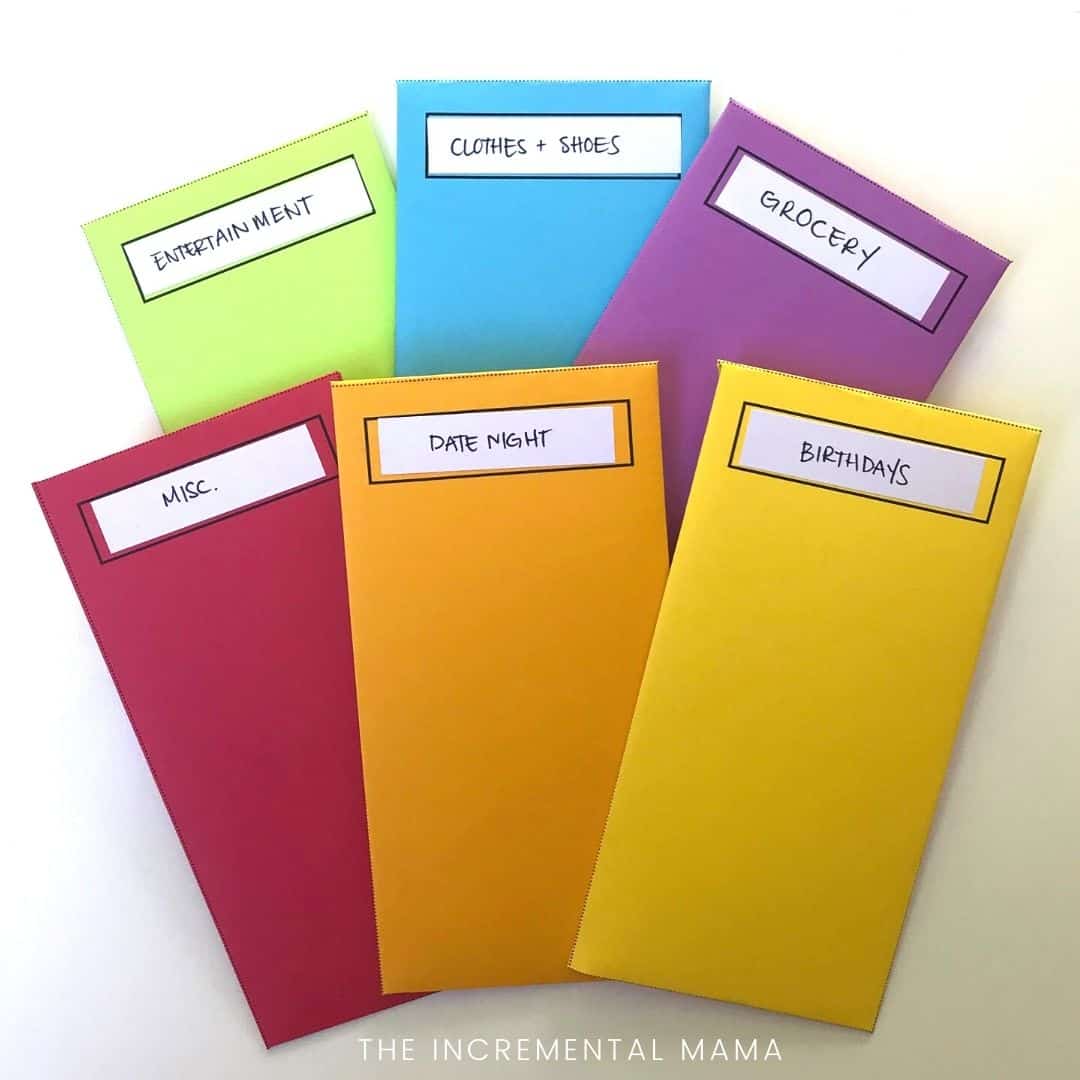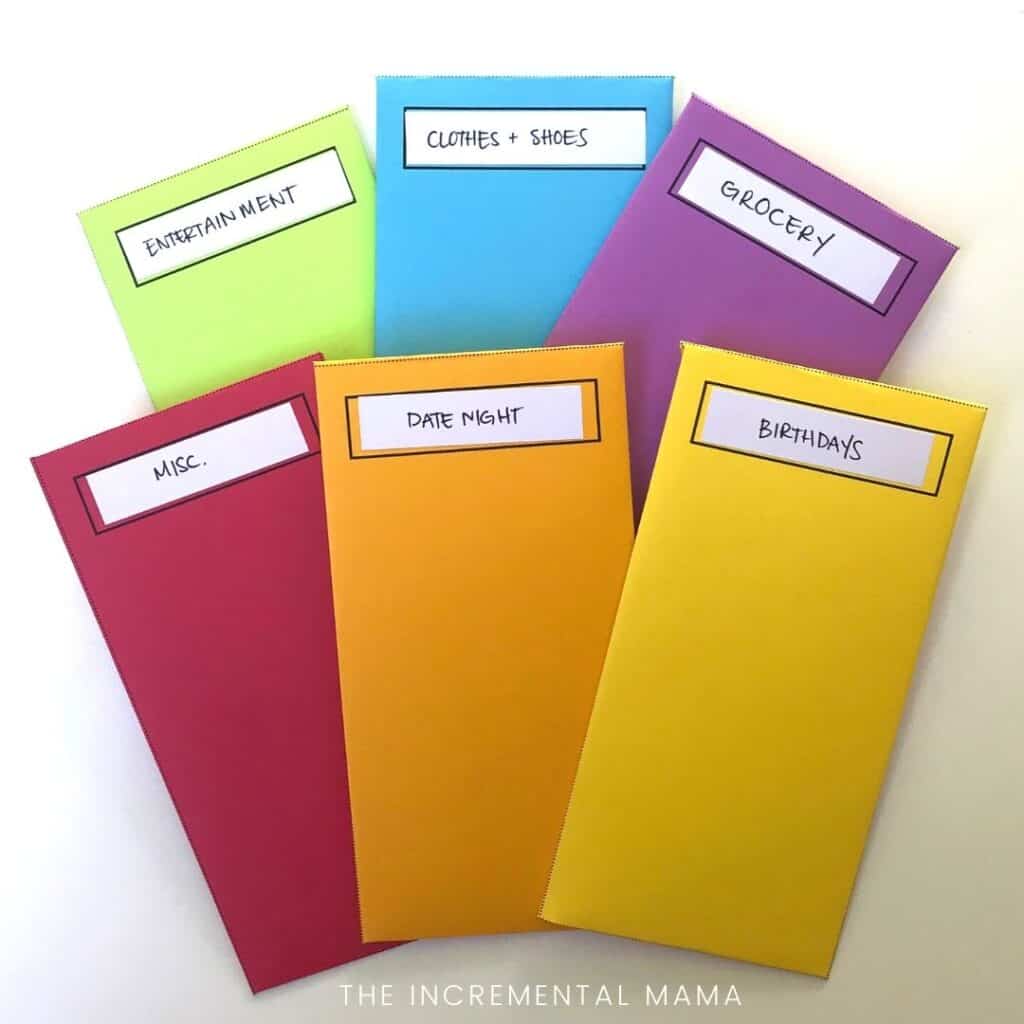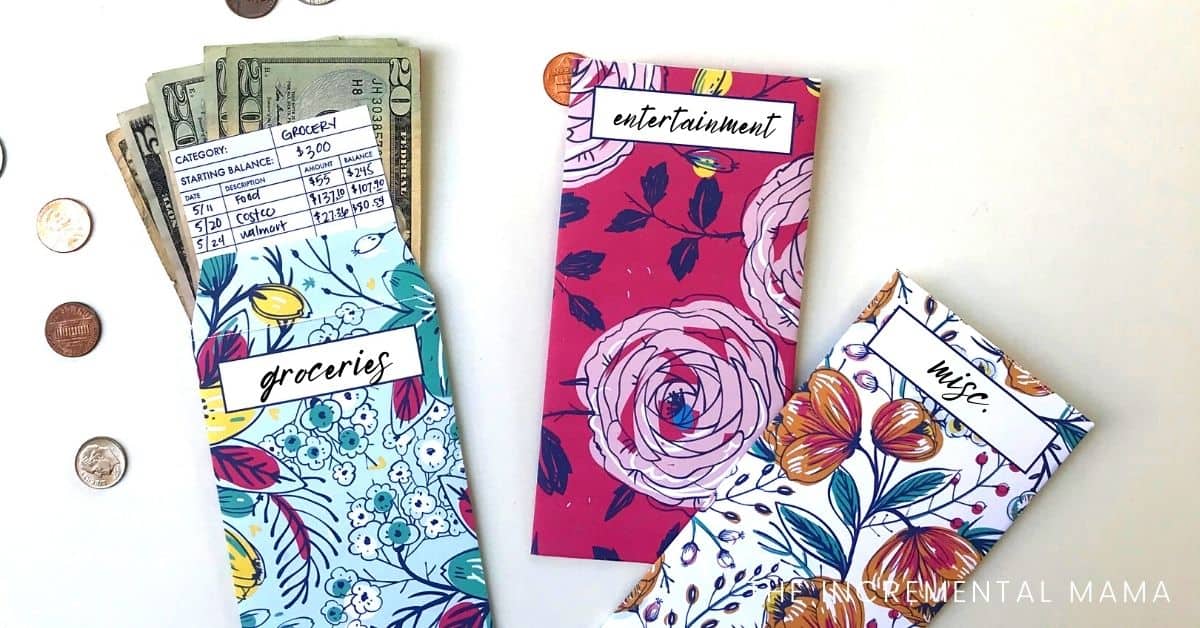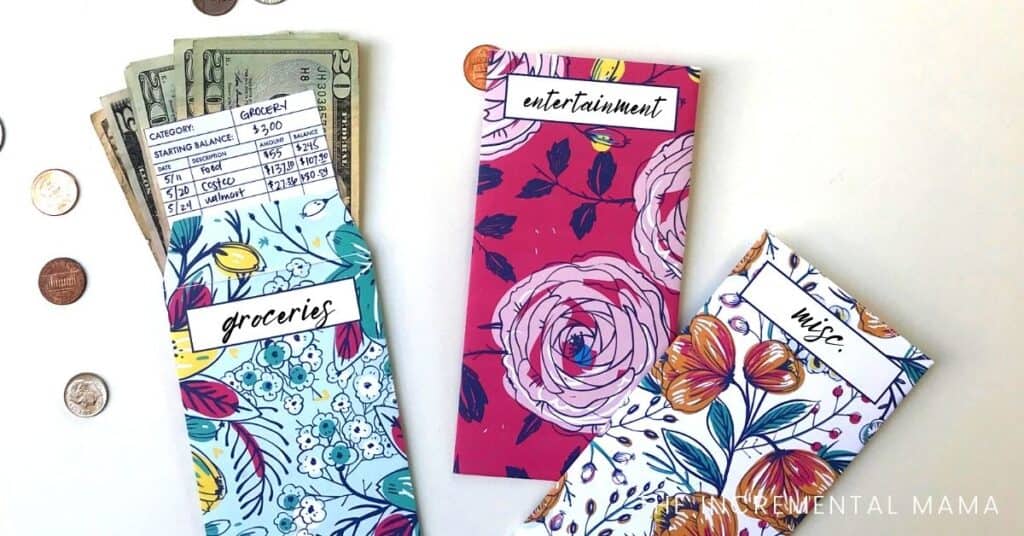 Free Cash Envelope Templates with Trackers
This instant download includes 6 cute and colorful floral cash envelopes. Fun and feminine! You can get the floral cash envelopes here.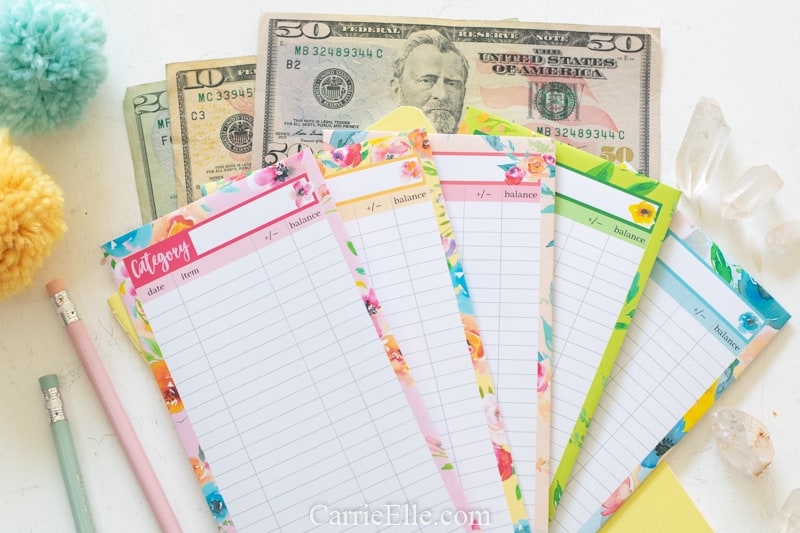 I seriously LOVE these templates from Mommy Over Work. They're really cute, have trackers on the envelope itself, and come in 5 designs.
Plus, you can download instantly (no sign up required).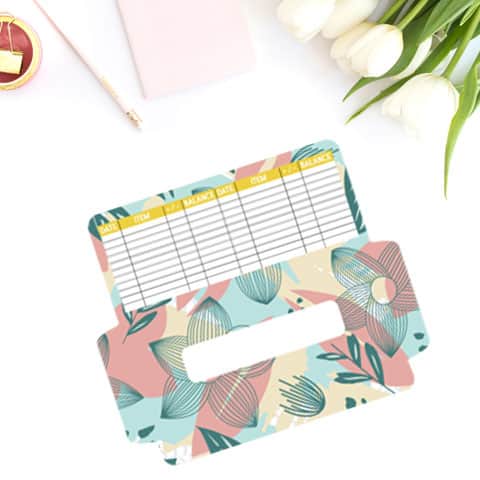 Free Horizontal Cash Envelope Templates
This instant download (no sign up required) comes with 4 colorful cash envelopes to add to your collections.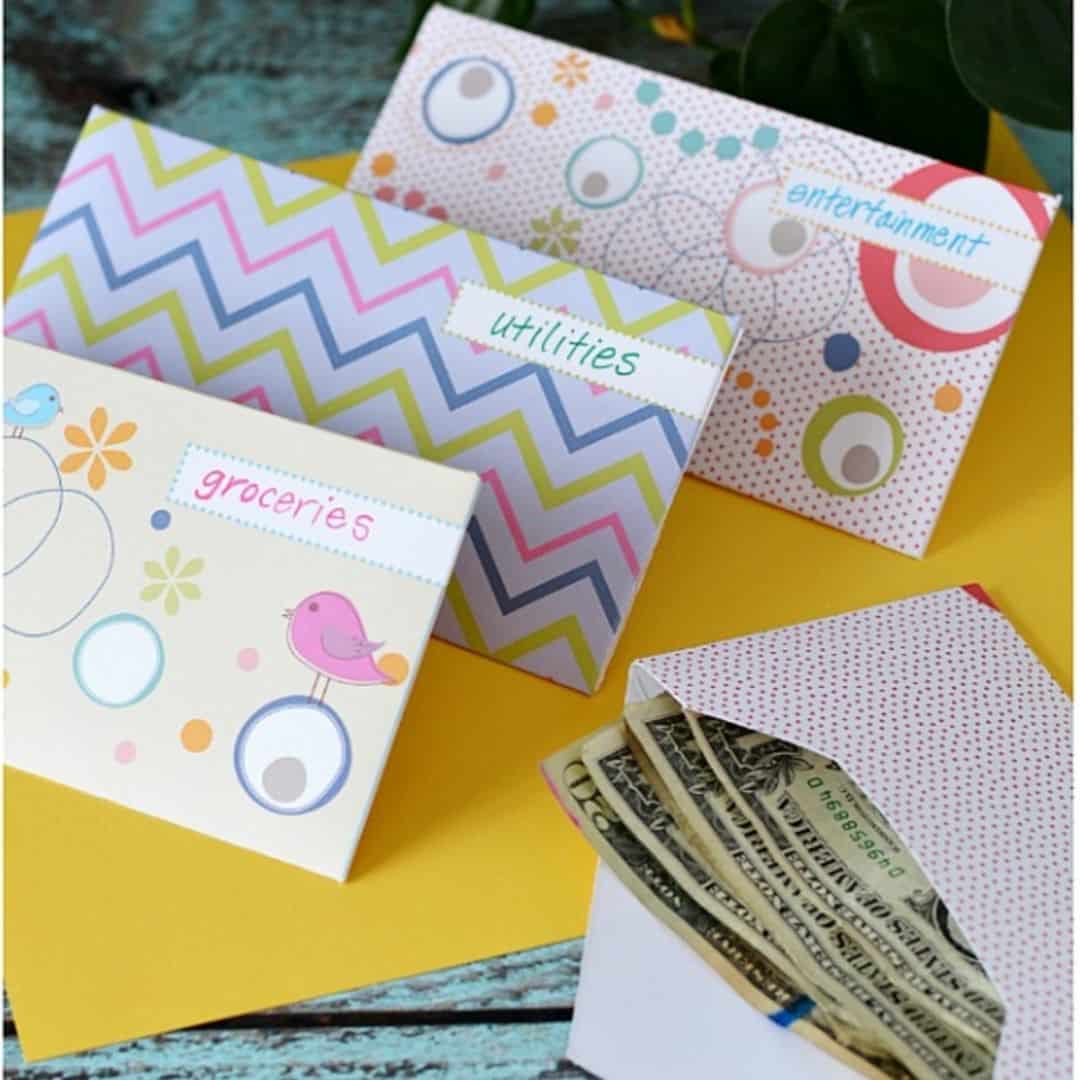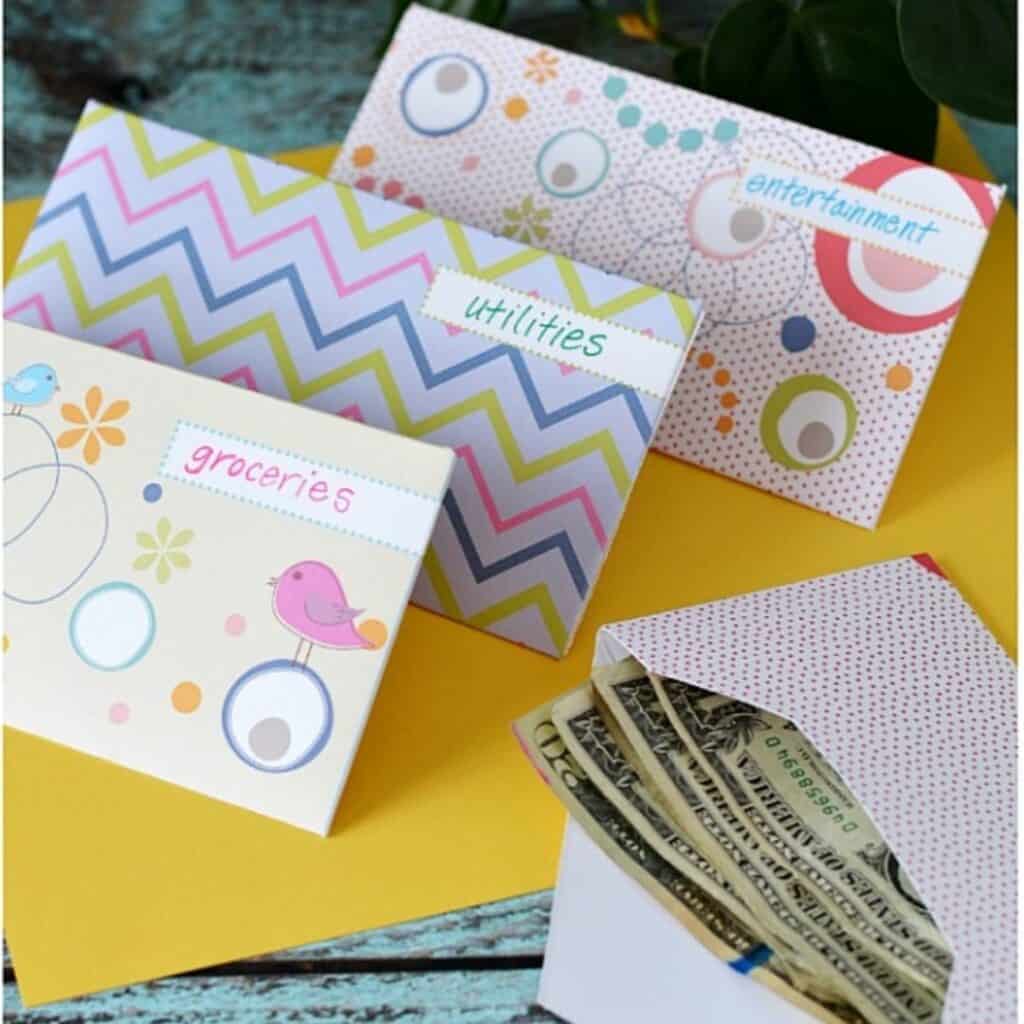 My Frugal Home has both a cute simple horizontal cash envelope design AND a vertical template, Great for printing on patterned paper.
Get the Simple Cash Envelopes here.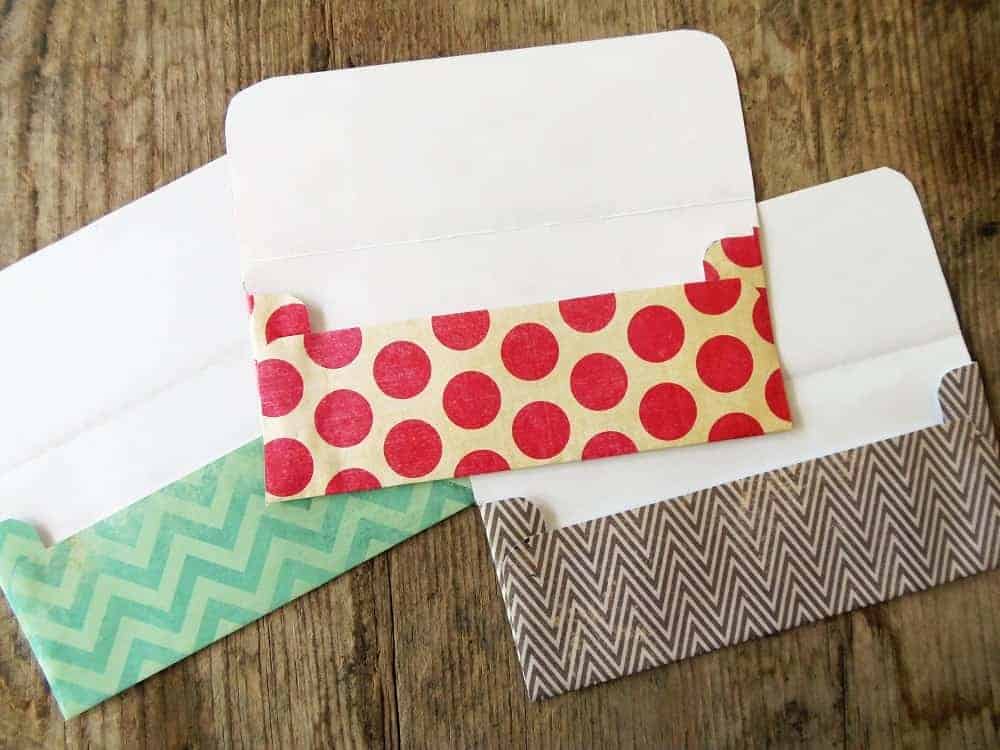 Fun Cash Envelope Templates
Here's another vertical template I've created. Comes in 3 different colors and is simple yet fun and modern.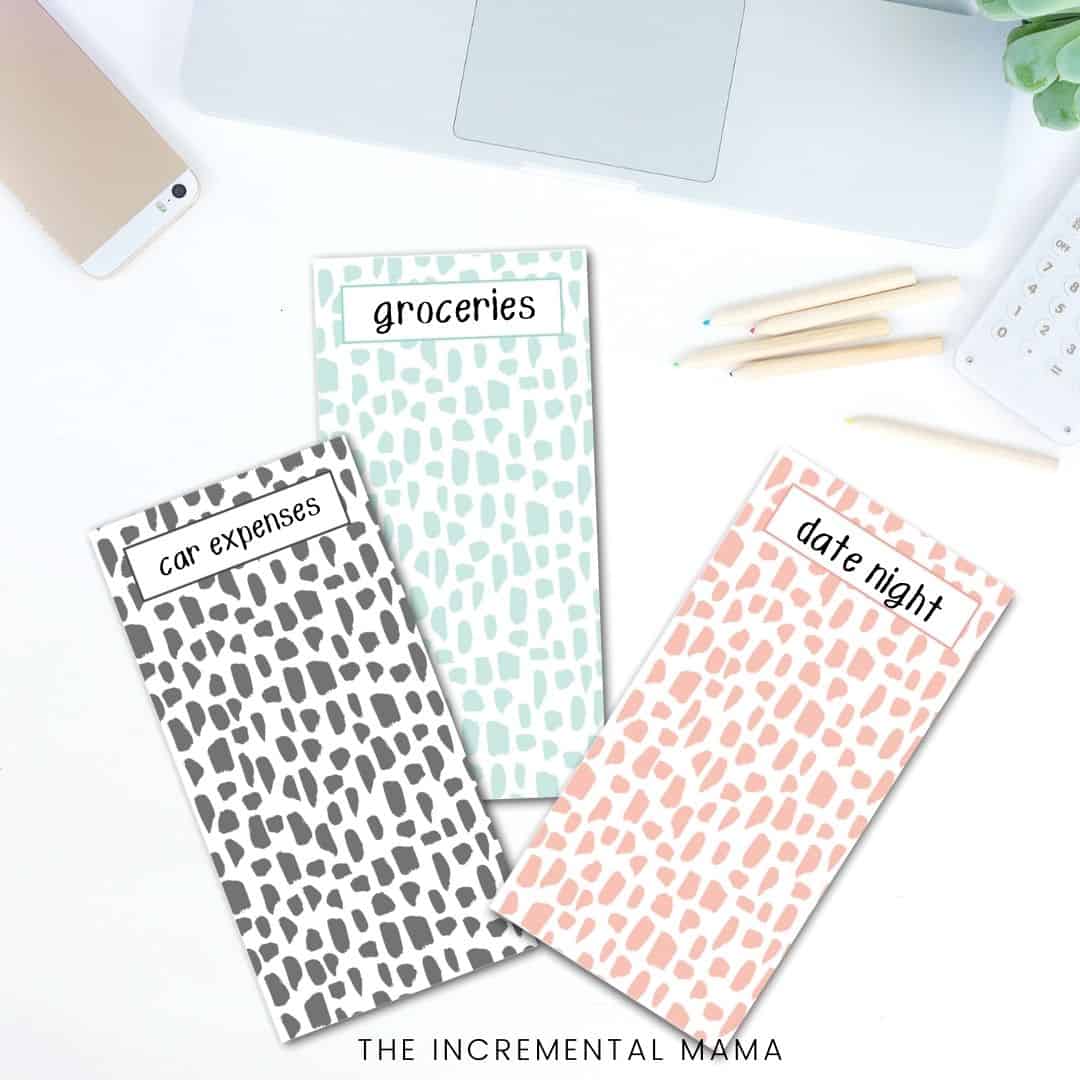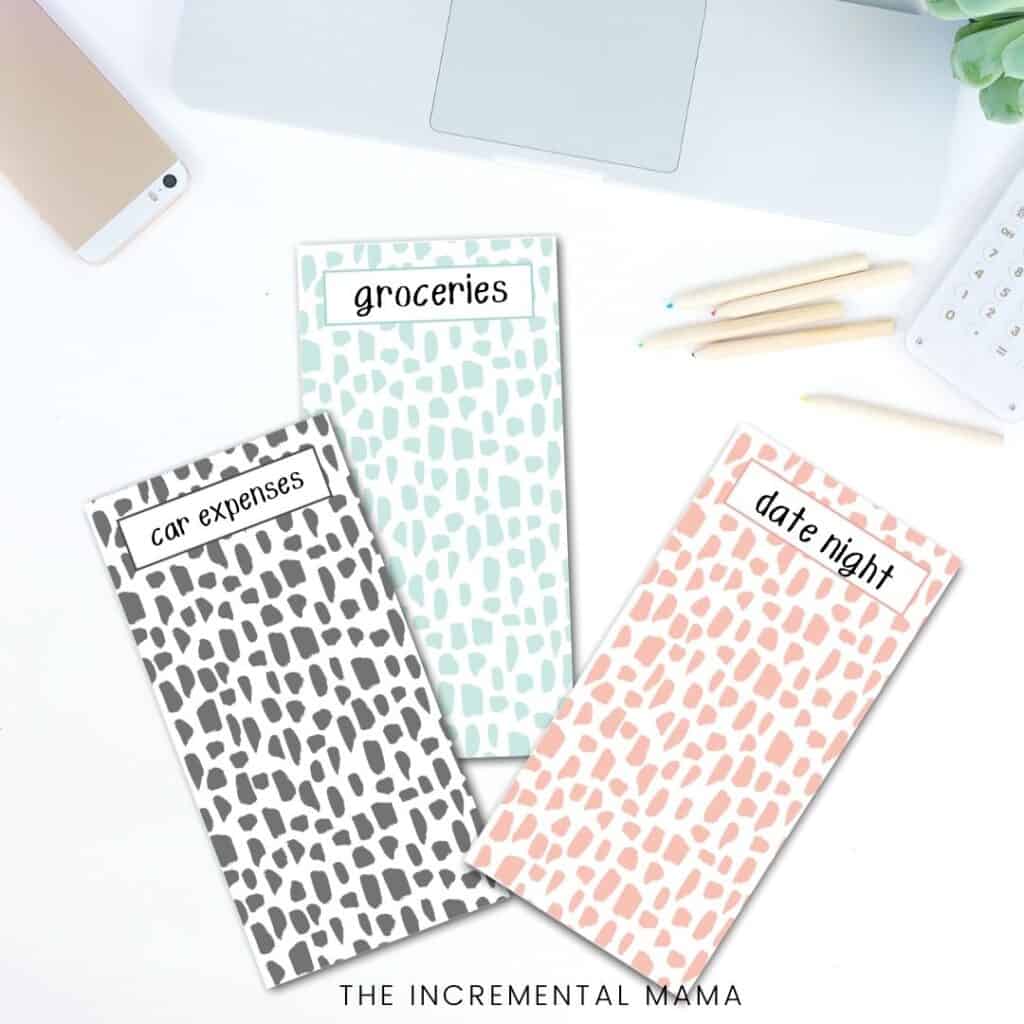 These are cute, colorful and come in both horizontal and vertical styles. Note that downloading requires signing up via email.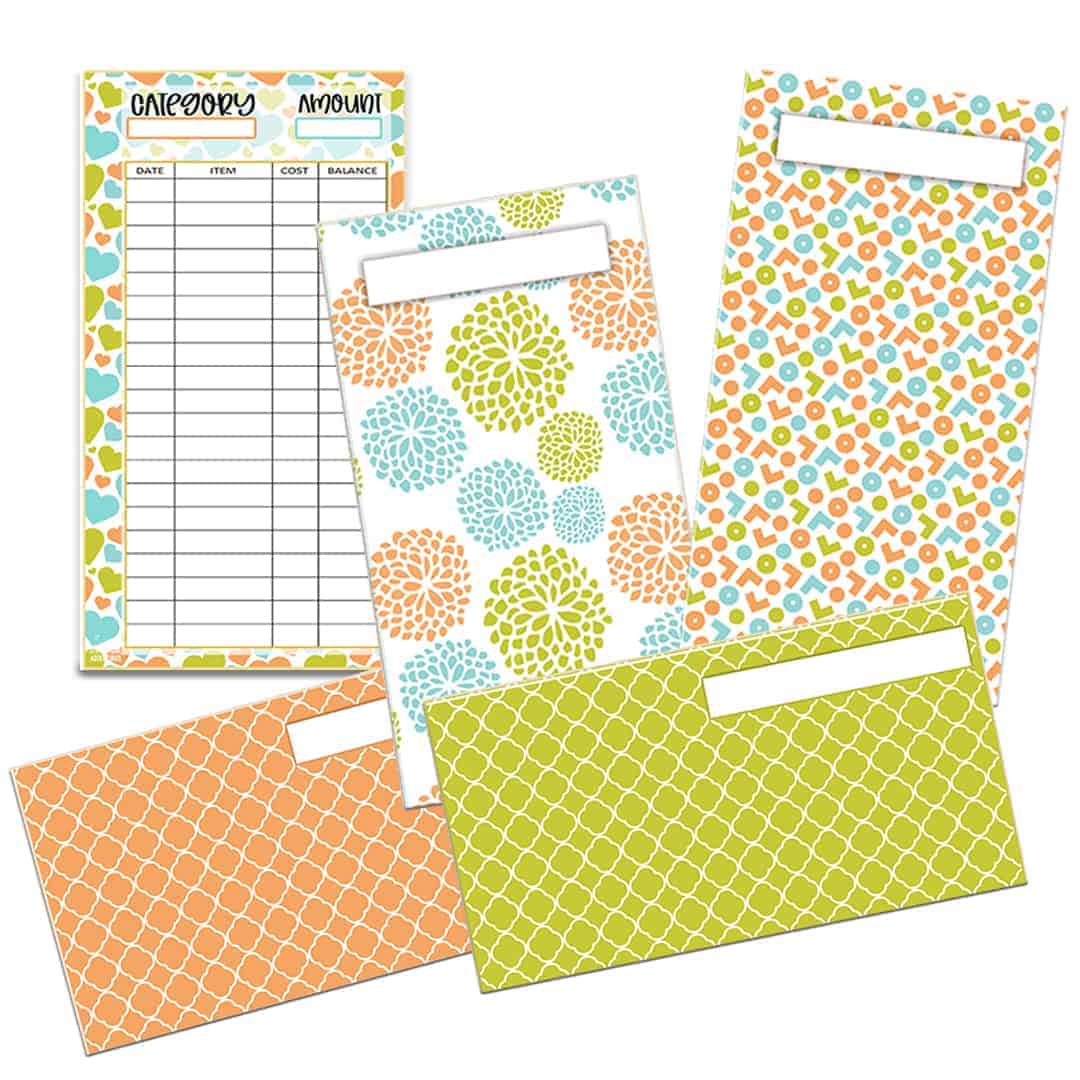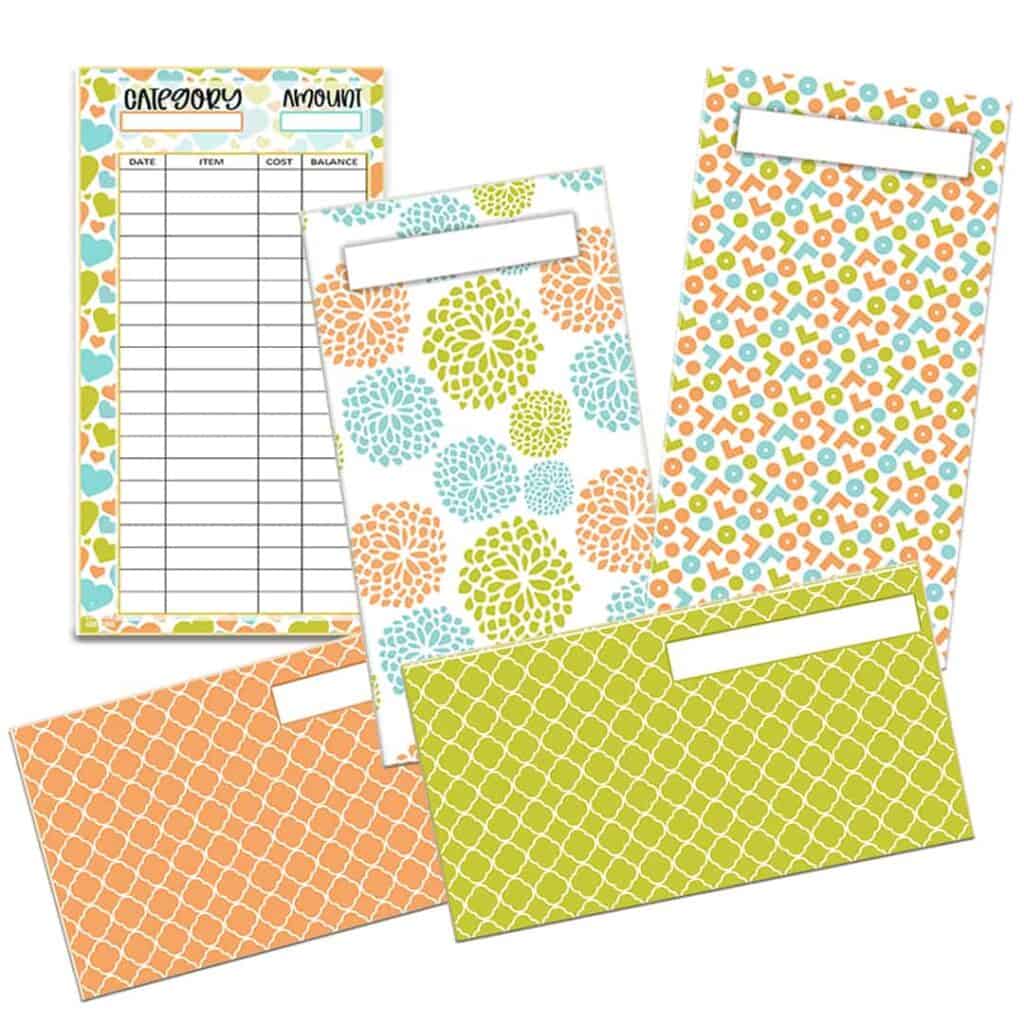 Cash Envelope Tracker Printables
While some cash envelop template have a built-in tracker, many don't. And so if you want to track your spending, you'll want a cash envelope tracker printable to insert into your envelope.
The following are free printable tracker inserts for your cash envelopes
This simple cash envelope tracker can insert into any cash envelope to track your spending.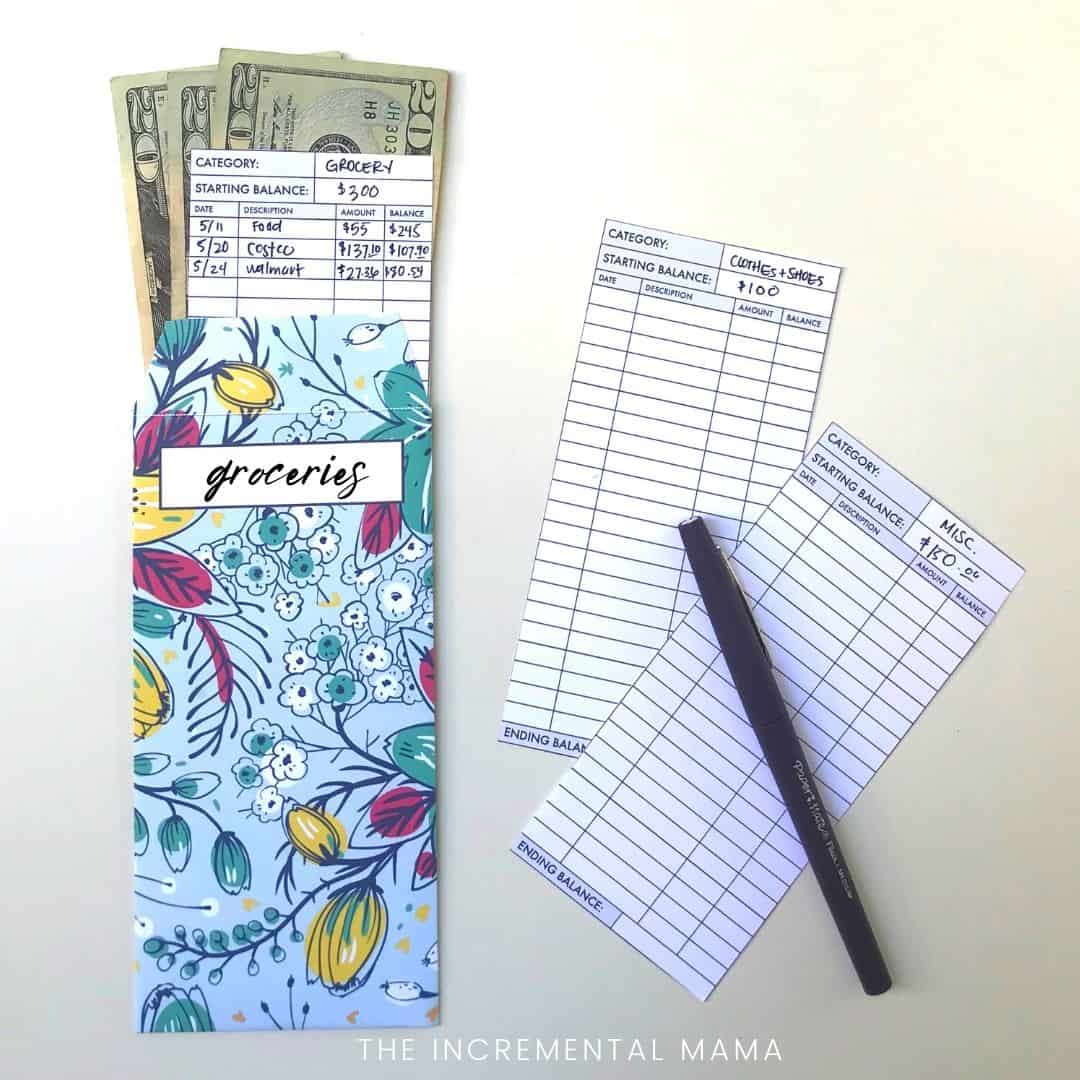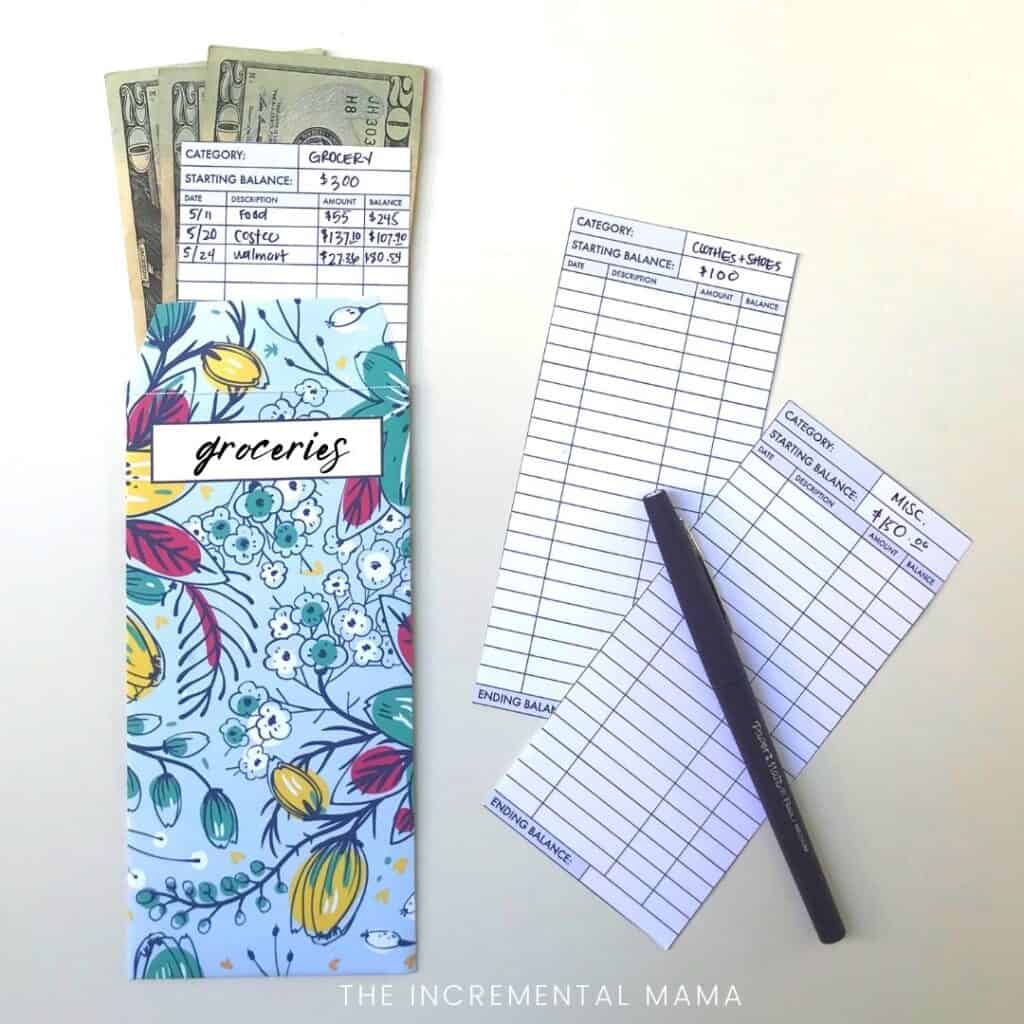 TIPS TO USE YOUR CASH ENVELOPE TEMPLATES
Here are a few tips to help you be successful in using the cash envelope system.
Tip 1: Print on cardstock
To make your cash envelopes last a long time, I recommend printing on cardstock. It makes a big difference in durability since they'll be in an out of a wallet/purse.
Tip 2: Budgeting by Paycheck
Like a lot of people, when we first started using the cash envelope system, we didn't have enough cash on hand to put the monthly budgeted amount for each category in the cash envelopes.
So we used the budget by paycheck method with our cash envelopes.
So instead of putting the entire monthly amount of cash in each envelope, we'd put in cash based on the paycheck. Since we get paid bi-weekly (which means 2 paychecks most months), we take our monthly budgeted amount for each category and divide it in half.
And that's the amount per paycheck.
Tip 3: Paying for online purchases
With the ease of online shopping, it's pretty realistic to assume that some of your purchases will be online. So how does this work with the cash envelope system?
First, make a cash envelope for online purchases. When you make a purchase online, put the cash in your online purchases envelope and treat it like money in your bank account.
You can then do one of the following:
METHOD #1: If you have a bit of padding in your account, you can use the cash in the online purchases envelope to replenish your other envelopes at the start of the next month.
METHOD #2: If things are pretty tight, deposit the cash to your bank account as soon as you can.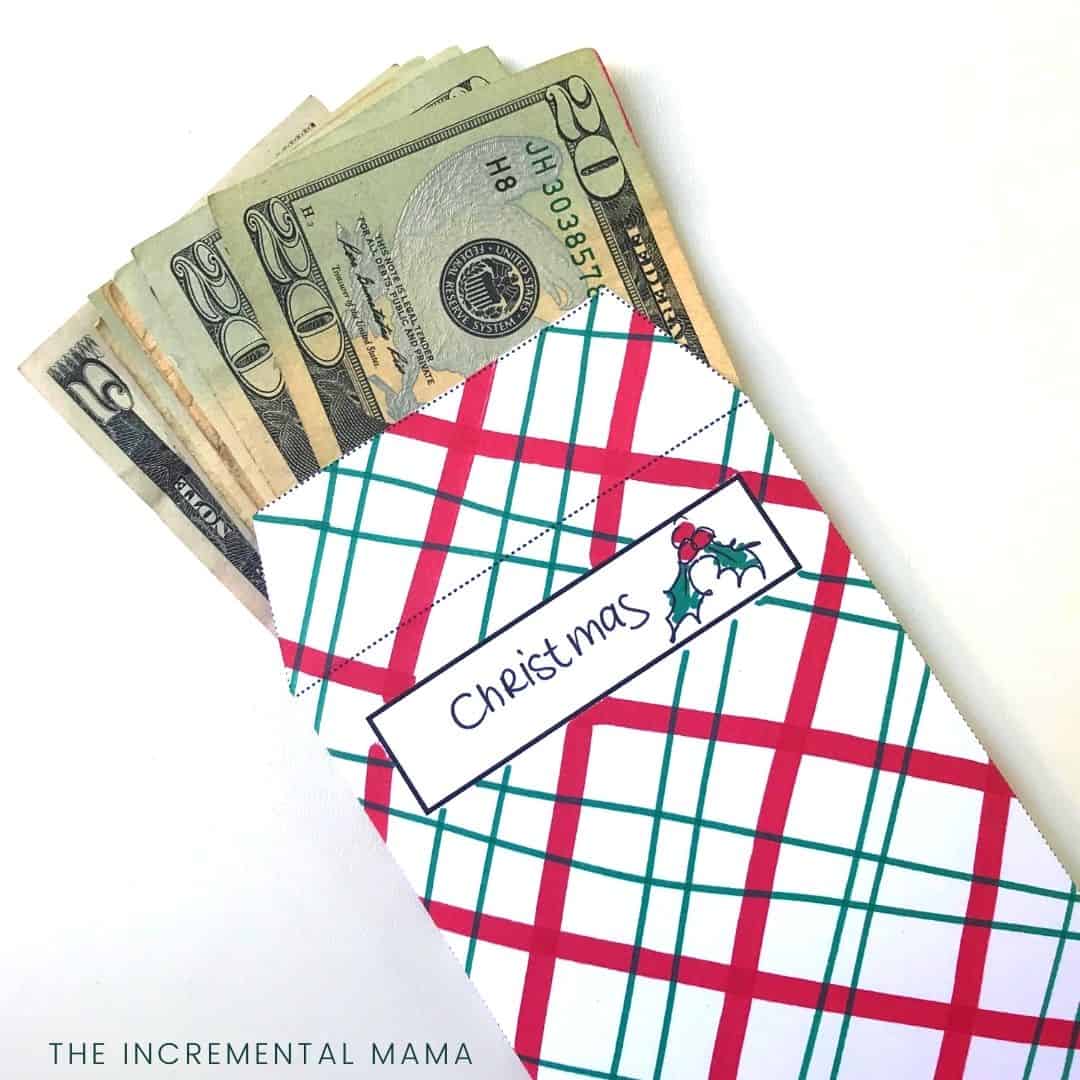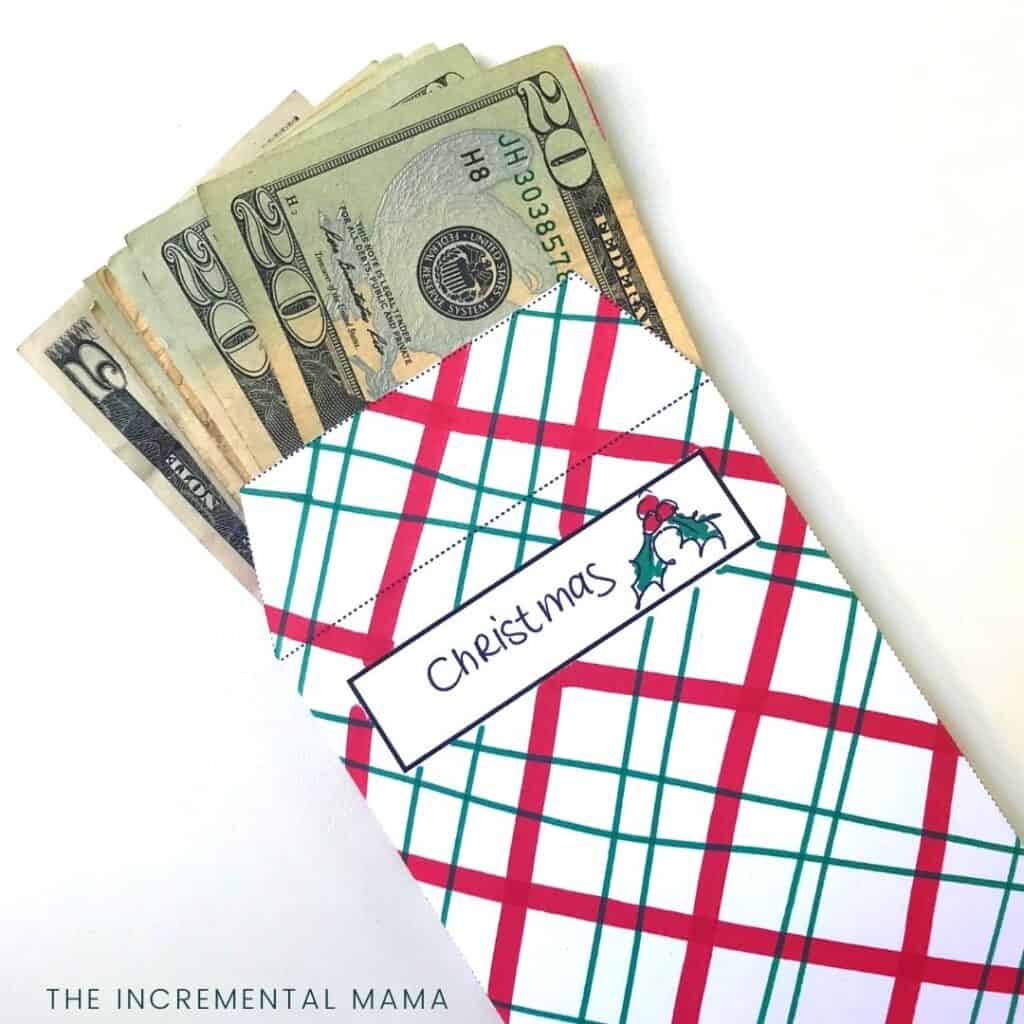 Tip 4: Paying for multiple categories in 1 trip to the store.
One of the biggest obstacles to using cash envelopes are when you go to a store like Target and find yourself picking up groceries, shoes for your kid, birthday party supplies, and makeup.
What do you do?
Well, the key to success with the cash envelope system is to stick to it. Otherwise, things get fuzzy and you don't reach your financial goals.
So I recommend going through the self checkout line (so no one behind you can feel like you're holding up the line) and making separate purchases by category.
It take a minute to get the hang of it at first, but once you've got it down, you can do it pretty quickly.
And it's worth it to stick you goals!
Tip 5: Saving for Christmas
Budgeting your Christmas expenses across the entire year is a great way to get to the end of the year without wracking up credit cards.
When budgeting, calculate Christmas expenses and divide by 12. Then put that amount in your Christmas Cash envelope each month.
That way, once November/December rolls around, you've got a the cash to buy gifts without using credit cards or overspending.
GET STARTED WITH CASH ENVELOPE TEMPLATES
After you set your budget, you're ready to get started with the cash envelope system and use your cute new cash envelope template printables.
Make sure you have an envelope for each category and most importantly, stick to your plan. When the money's gone, stop spending. Keep going when you mess up.
You've got this!
Are you serious about creating and sticking to a budget? Then check out…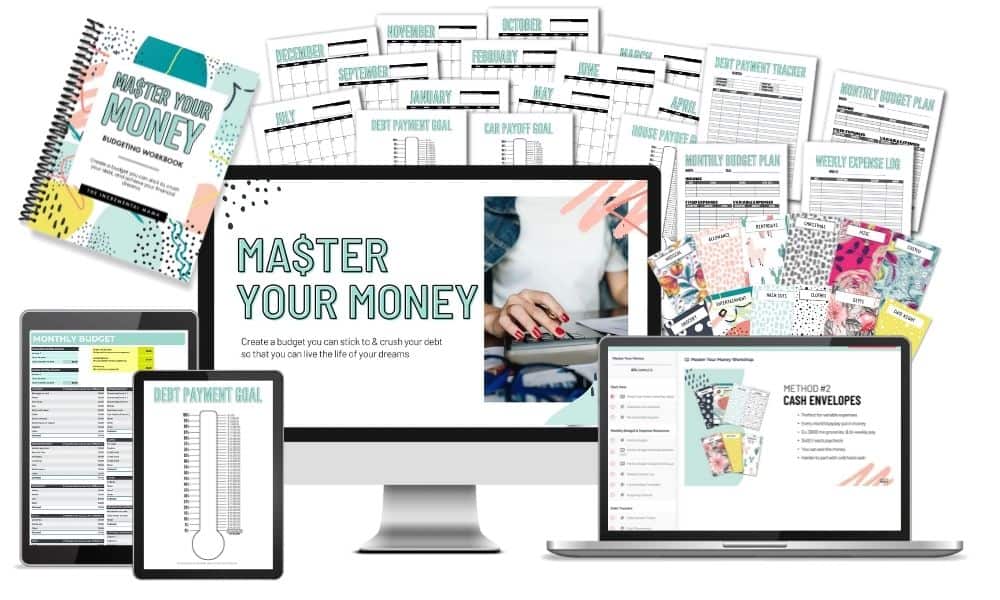 Make it easy to take charge of your finances with the Master Your Money Budgeting Bundle. It has everything you need to create a monthly budget and track your spending & debt.
50 Minute Workshop to guide you through all the steps
Fillable Workbook
Monthly budgeting PDF
12 Month Excel Monthly Budget
12 Month Google Sheets Monthly Budget
Weekly Expense Tracker
Debt Payment Tracker
5 Debt Tracker Thermometers (Credit Card, Home Loan, Care Payment, Student Loan)
January-December Budgeting Calendar Templates
8 cash envelope templates
…and more!
And best yet, the PDFs are fillable and calculate automatically. Meaning you don't have to be good at math to organizer your finances and crush your goals.