While I've tried to shift to a digital planning, I always find myself coming back to putting pen to paper and planning. And since you're here, chances are you've felt the same.
And because of pen to paper planners like us, I've made these cute 2023 printable calendar PDFs you can download for free at the bottom of this post.
These 2023 monthly calendar printable templates can be used to:
create a monthly meal plan
do lesson planning (if you're a teacher)
schedule important events
track bill due date
list birthdays
track habits
track homework assignments
Theses are letter-sized vertical monthly calendars for 2023 and can be downloaded by individual month by clicking the images towards the end of this post. They include all 12 months of the year, from January to December.
There are also several other styles of calendars to choose from.
Looking for the 2024 version? Click here for the 2024 Monthly Calendars.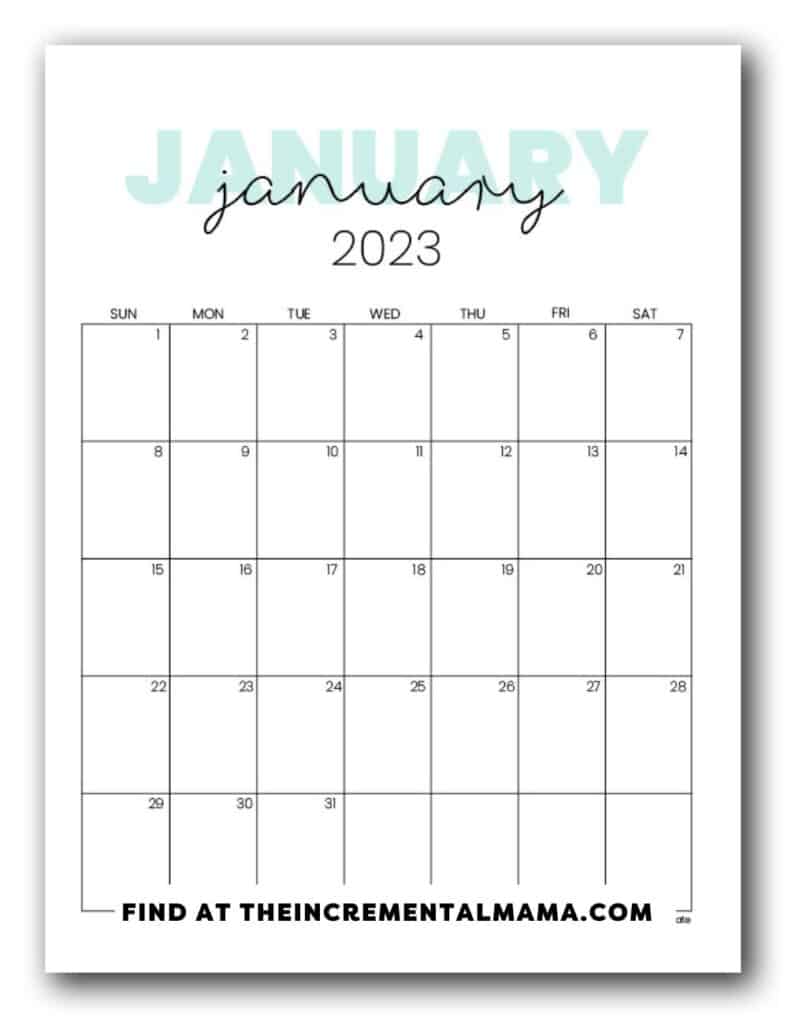 Using the 2023 Printable Calendars
Paper calendars are awesome because you can easily keep track of a bunch of stuff without relying on technology (which can be very distracting) and wondering how much battery you have left on your device.
Which is probably why I can't make the total switch to digital planning.
Here are a few ideas for how you can use these free printable calendars to get your life organized.
By the way, these are my favorite pens to use in my planning.
Monthly Meal Planning
If you regularly get to 5:00 pm without having any idea what to have for dinner, meal planning can fix that. Not only does it save your sanity not having to think of meals when you're exhausted, but meal planning saves money and time.
With a list of your favorite recipes handy, pencil in meals for each day of the month. And then use the meal plan to make your grocery list.
Tracking Bill Due Dates
As a visual person, I find it super helpful to use a calendar printable to track bill due dates. Because I can see when money comes in and when bills are due.
On each bill due date, write in the bill description and the total amount. You can also add in payday and the amount coming into your account.
This is a great way to visually see when money is coming in and out of your bank account.
For more budgeting printables, checkout these free budgeting printables and free cash envelope templates.
Habit TRACKING
Printable calendar PDFS are perfect for tracking habits using the "don't break the chain" method.
Basically, for whatever habit you're tracking (e.g. daily exercise, sleeping 8 hours, not buying Starbucks etc.) you put an X on that day. After you get a few X's in a row, you start a chain.
Not wanting to break the chain becomes a motivation for continuing the habit.
Track Homework Assignments
Use these calendars to track either your homework assignments or your kid's homework assignments. If you have multiple kids, you can use a different color pen for each kid or a different color highlighter.
More Free Calendar Printable Templates
Looking for other 2023 monthly calendars? You can grab the pink version of this calendar template or any of the other calendars shown below.
>>> Minimalist 2023 Printable Calendars
>>> Pink 2023 Monthly Calendar Templates
>>> Blue Retro 2023 Monthly Calendar PDFs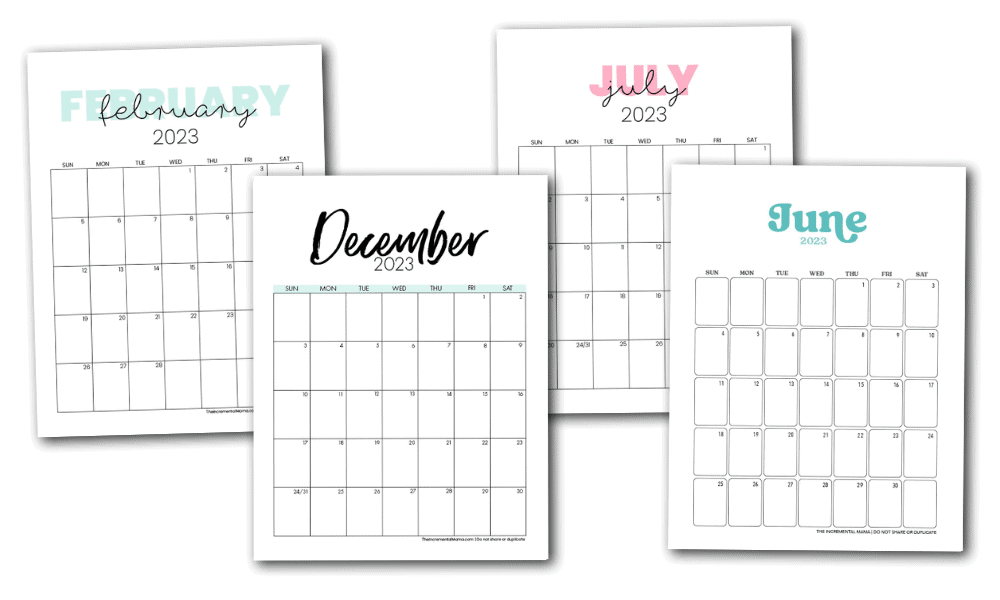 Interested in blank monthly calendars that work for any year or month? Then you can grab 9 different blank monthly calendars and at-a-glance calendars when you click the link below.
>>> 7 Free Blank Monthly Calendar Template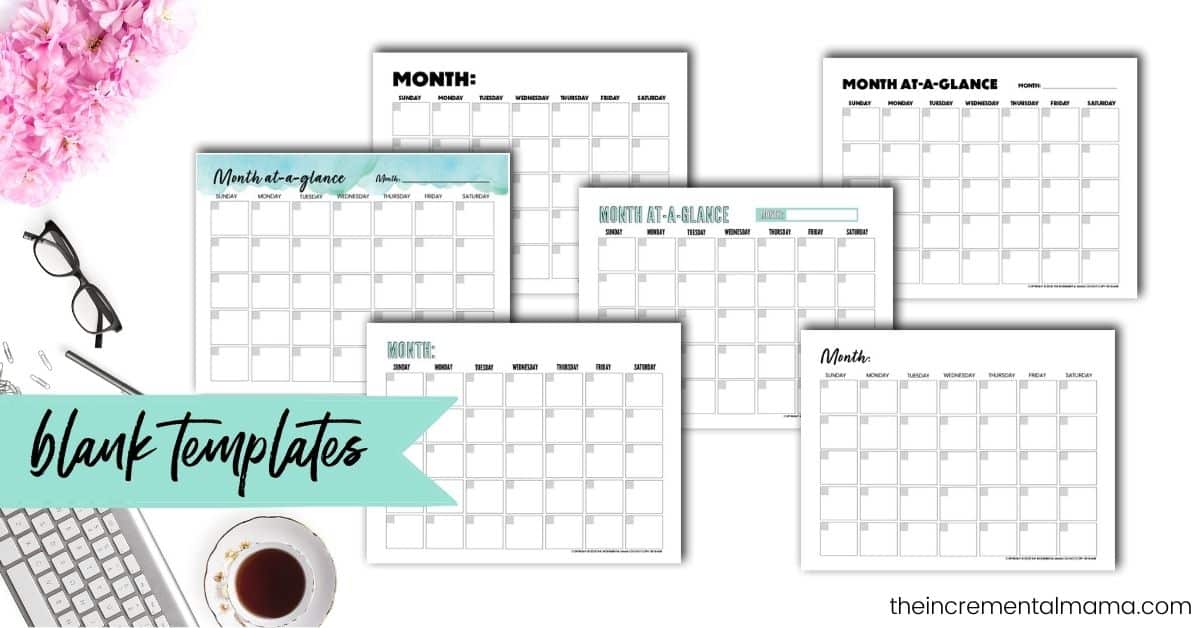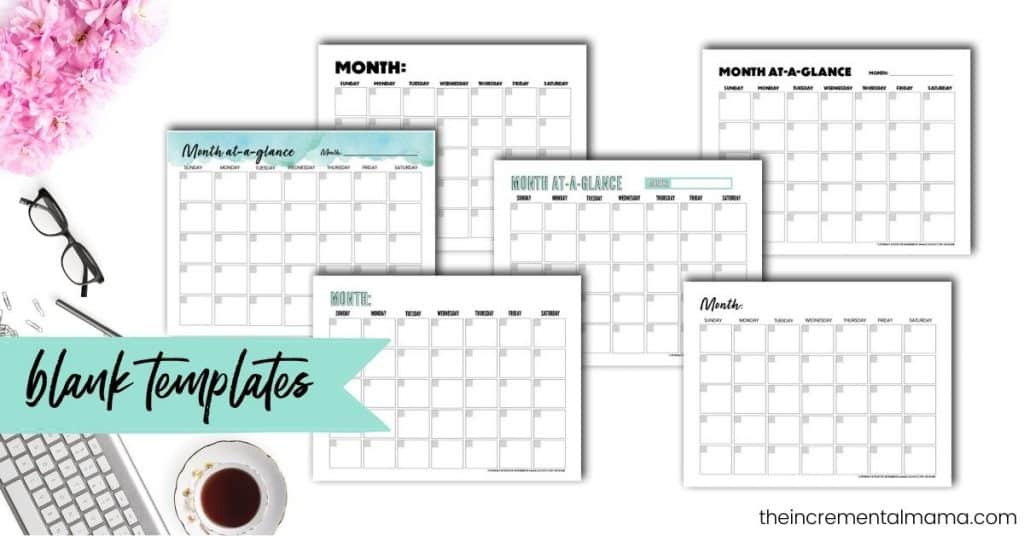 Cute 2023 Printable Calendar
To download these cute 2023 printable calendars, simply click the image of the month you want to download.
A new tab will appear with the calendar template PDF in Dropbox. Click the download link to download a copy to your computer.
***Note there is a second page to the download, and you'll only want to print page 1***
READY TO GET YOUR LIFE ORGANIZED?
The Organized Home Toolkit has everything you need to go from overwhelmed to crushing your day.
With hundreds of customizable printables and short instructional videos, the Toolkit is the resource library you need to quickly & easily organize your life and home.
…AND for less than a dinner out with the family!
Here's what Allison, a busy mom of 3 said about The Toolkit:
⭐⭐⭐⭐⭐
"This toolkit helped me go from drowning in housework and feeling unmotivated to feeling organized and like my life was more manageable in a week. I woke up to a plan, a schedule, routines and manageable expectations for my kids that helped combat the depression and burn-out I often feel as a mom. And I love the videos. I feel like it's 'Running a Home & Raising Kids 101' and it's the class I have needed for YEARS."
>>> Check out The Organized Home Toolkit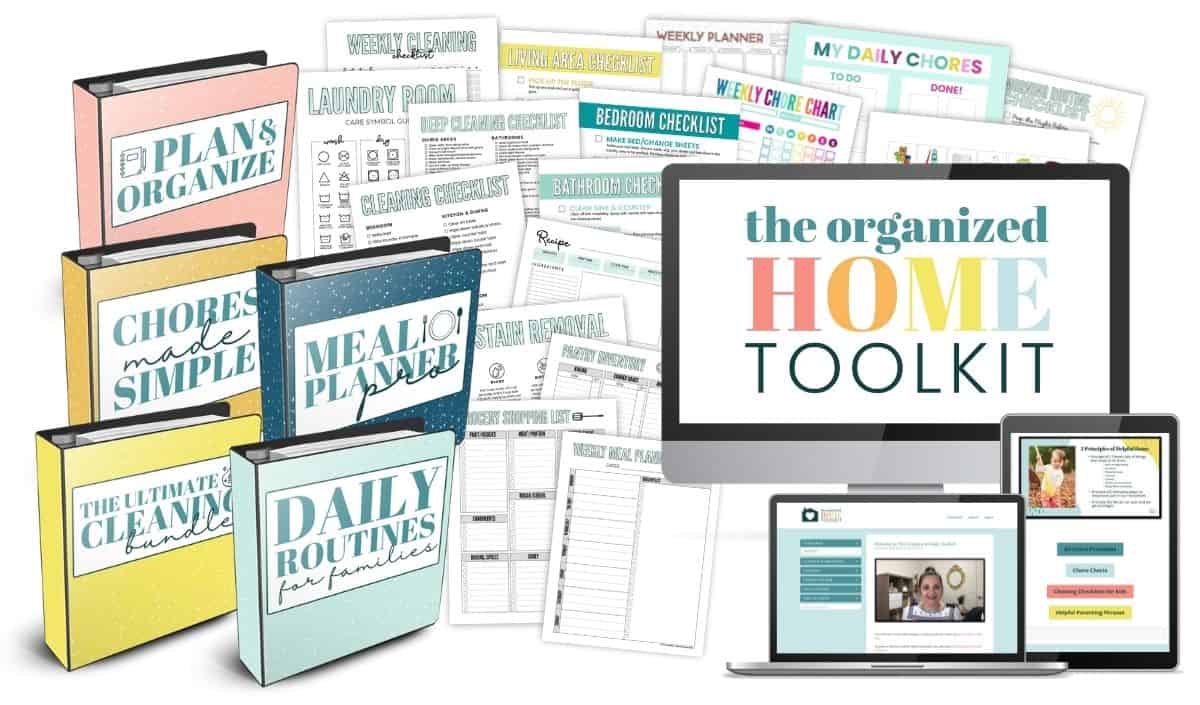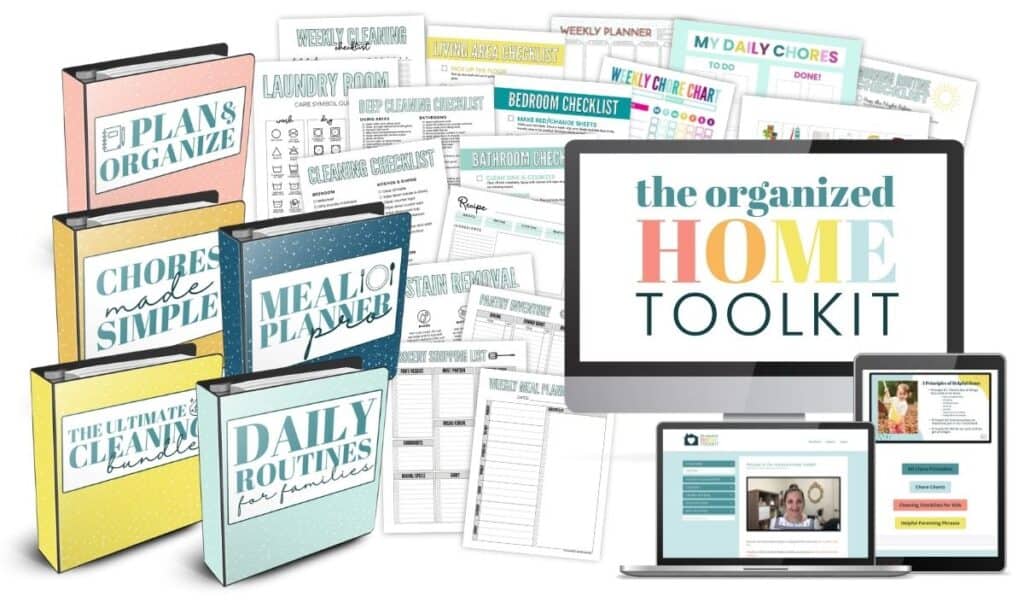 YOU MAY ALSO LIKE
Free Printable Daily Planner Template