No matter how you slice it, mornings are crazy if you have a young family. With kids and babies demanding to be fed, it's all too easy to turn to processed foods like eggo waffles, sugar-laden cereals, or perhaps slip through a drive thru before you head to the school drop off line.
If you want healthy, simple, budget friendly alternatives than these make-ahead breakfast recipes will absolutely change your life.
These can be prepared in bulk and will alleviate much of the stress of crazy mornings by providing healthy, filling, food for the whole family.
These recipes literally save my life. Daily.
Honestly, I couldn't survive 4 kids 5 and under without preparing breakfasts in advance.
Once they wake up, I've got to get food in their little bodies or we are barreling full-speed down the road to disaster.
However, it's really important to me that my family eats healthy food. So I try to avoid the processed junk, but there is no way I could make a nice healthy breakfast every morning without completely losing my mind.
So these make-ahead breakfast recipes literally start my day off on the right foot. We get to start the day will fantastic healthy breakfasts that have been prepared ahead of time.
These recipes can all be prepared quickly in bulk, and frozen or stored in the fridge.
RELATED: 10 High-Protein Breakfasts for Kids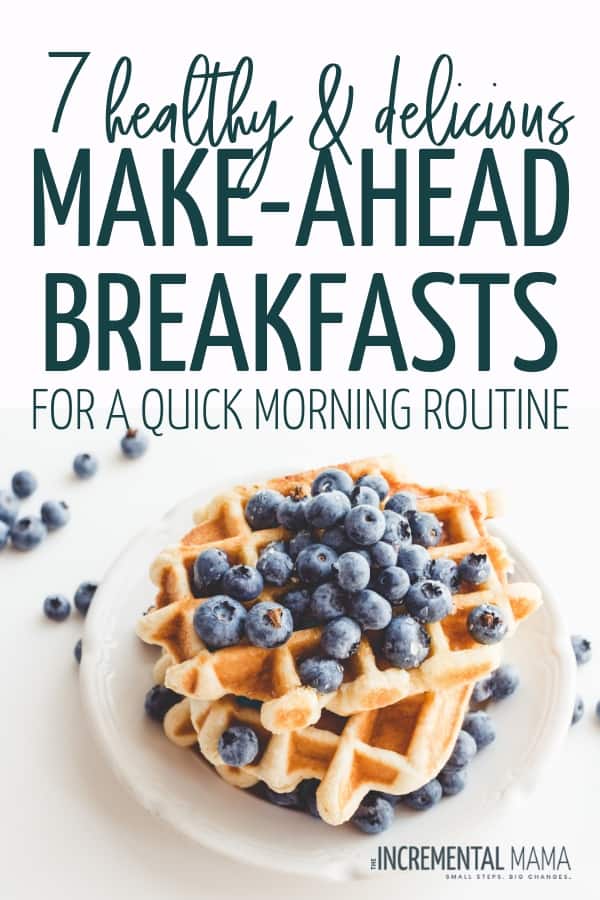 7 HEALTHY AND SIMPLE MAKE AHEAD BREAKFASTS
Holy smokes, we love these guys. Not only does every member of my family love them, they always disappear very quickly at potlucks. I quadruple the recipe and put them in gallon freezer bags. In the morning, it just takes 30 seconds in the microwave and–boom–delicious breakfast!
Since I legit make breakfast muffins A LOT, I started using these amazing silicone muffin tins and no more scrubbing metal baking pans. Wahoo!!!
Tip: Prepare the muffins according to directions, but don't add the choco chips. Instead sprinkly a few on the top before baking. This limits the chocolate and really helps with equal choco distribution (I found that they tend to pool in the bottom)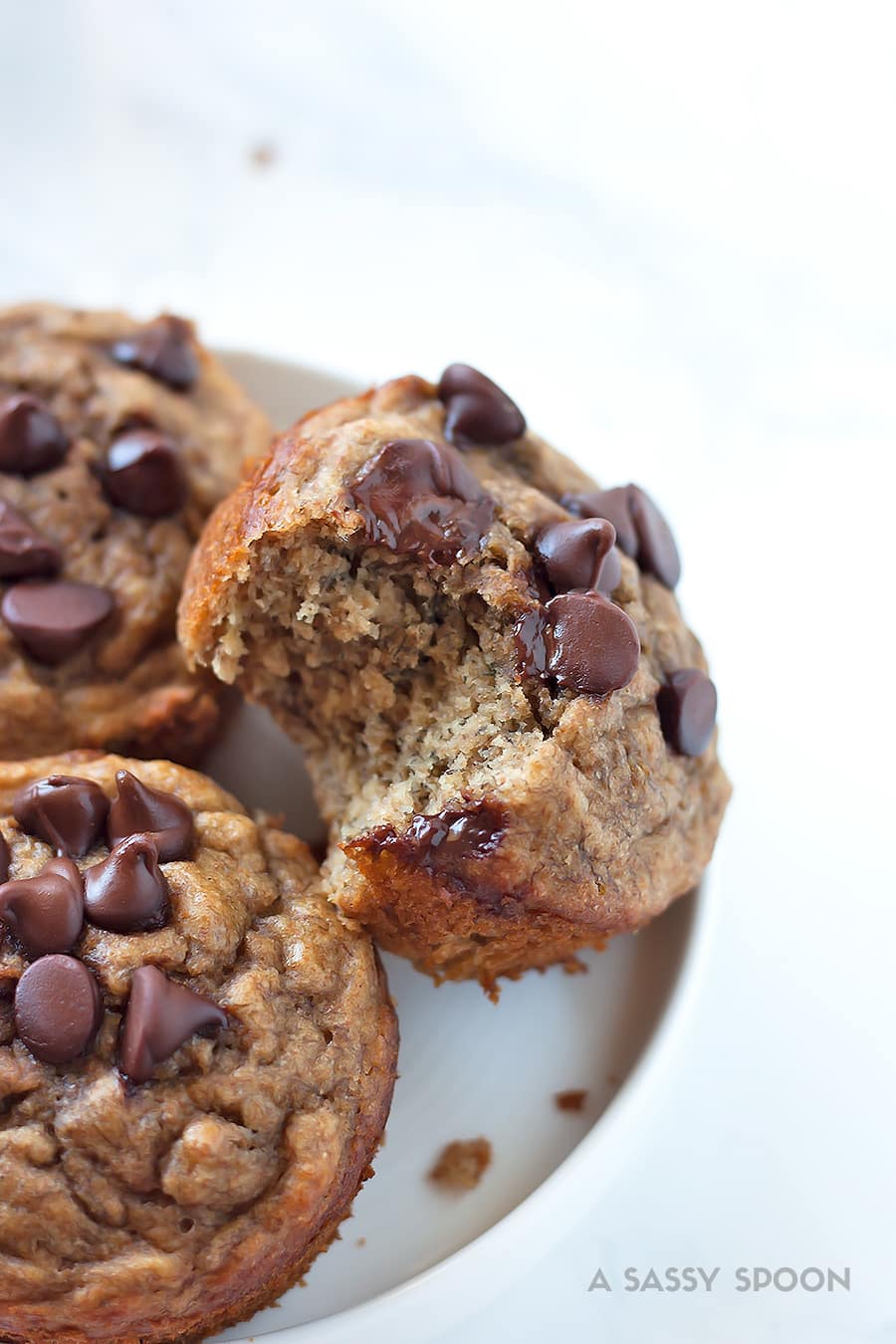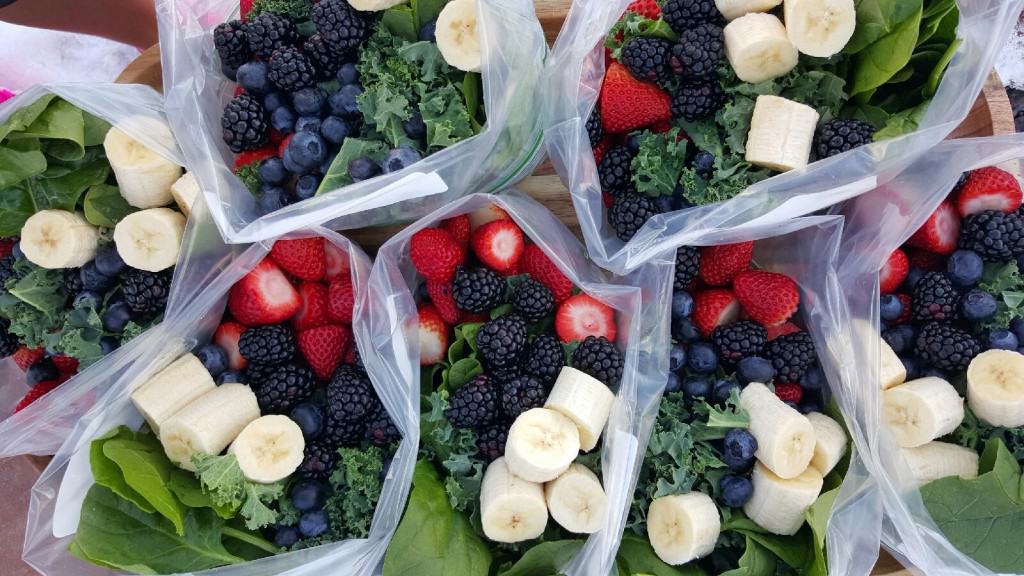 Green smoothies are a great way to start your day with a blast of plant-based vitamins. This is a fantastic recipe to start you out with freezer smoothie packs. And you can take the concept and literally put in any smoothie ingredients that you want. Before blending, I also love to add various seeds and nuts to add a bit of protein.
As easy to prep as eggs waffles, but sooo much healthier! I pop them in the toaster and top with PB and a little bit of maple syrup. Kids love them!
Oh my gosh, these oats in mason jars are genius. She has loads of different recipes at her site (I also seriously love her mason jar salad recipes) and I've yet to try one I didn't like.
We love this particular recipe and it's just so stinkin' easy. Just throw some ingredients into a mason jar, mix, and stick in the fridge overnight. You eat these oats cold and they last for up to 5 days. I love to add chia seeds and substitute steel cut oats (I just add a bit more almond milk).
Oh my gosh, I love these! These are great veggie-filled egg muffins. Protein and fiber for the win! I like to use spinach (since that is a staple I always have) and sharp cheddar cheese along with plenty of zucchini. Again, these silicone muffin trays are heaven sent–scrubbing eggs off metal pans is no fun.
Another muffin favorite at our house. These blueberry muffins are packed with fiber and flavor! Freeze in gallon freezer bags. Microwave for 30 seconds and you're good to go! I also love them as quick snacks during the day.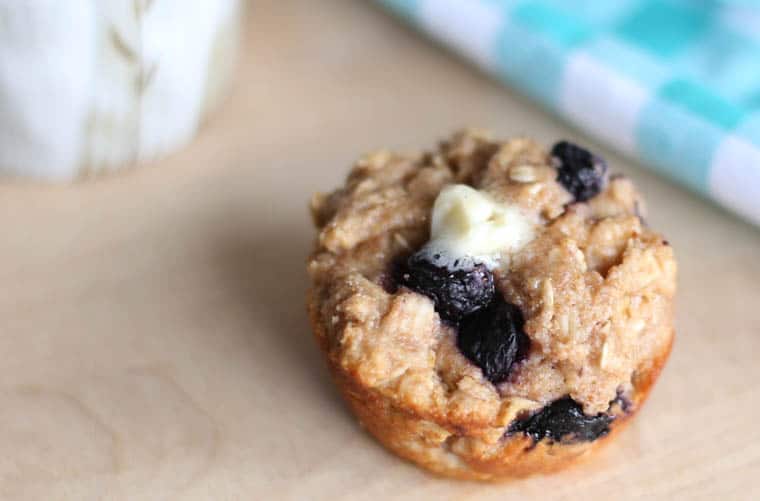 My kids are obsessed with these pancakes right now. They are so tasty! The pumpkin adds a tasty alternative to plain pancakes. I freeze them in gallon bags between small sheets of parchment paper so they separate easily.
Microwave or toast for a quick breakfast! We top ours with PB and maple syrup. So yummy.
MAKE-AHEAD BREAKFAST RECIPES FOR THE WIN!
These recipes will make your mornings so much easier and healthier. You can prepare them in bulk when you have time and pull them out for delicious and quick breakfasts for you and your family.
Let me know which ones you try!
YOU MAY ALSO LIKE