Toddlers have an incredible ability to keep you completely on your toes.
Their adorably chubby bodies are deceptively quick and their mood swings can give you whip lash.
Which is why you've got to be prepared for a beach trip with your little one so you can avoid chaos and tantrums and actually enjoy yourself.
Which means creating fun memories and building family relationships.
And in this guide, we're going to cover the must-have beach items for toddlers that you need to have a blast on your upcoming beach trip.
Plus, you can grab the free printable beach with toddler checklist at the bottom of this post.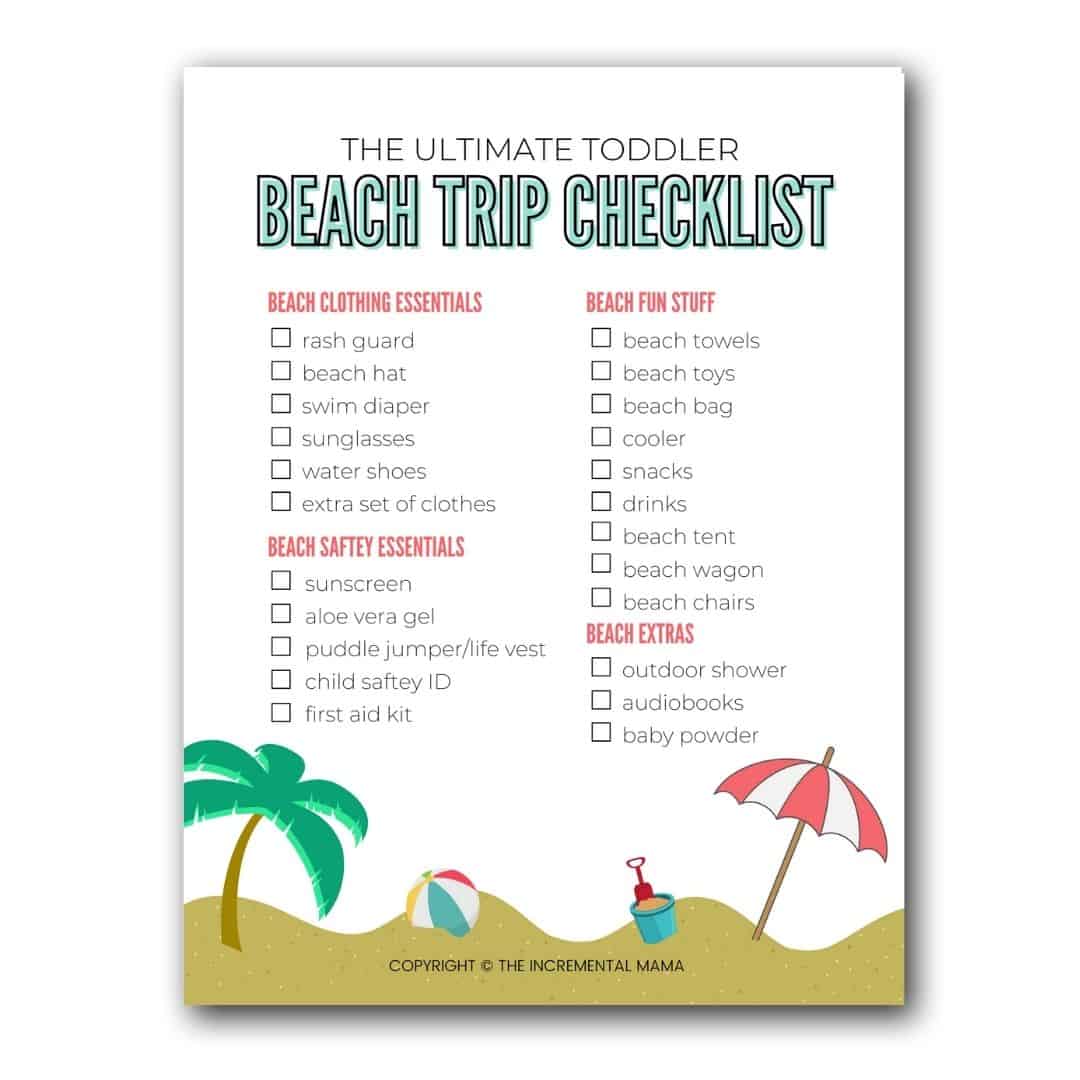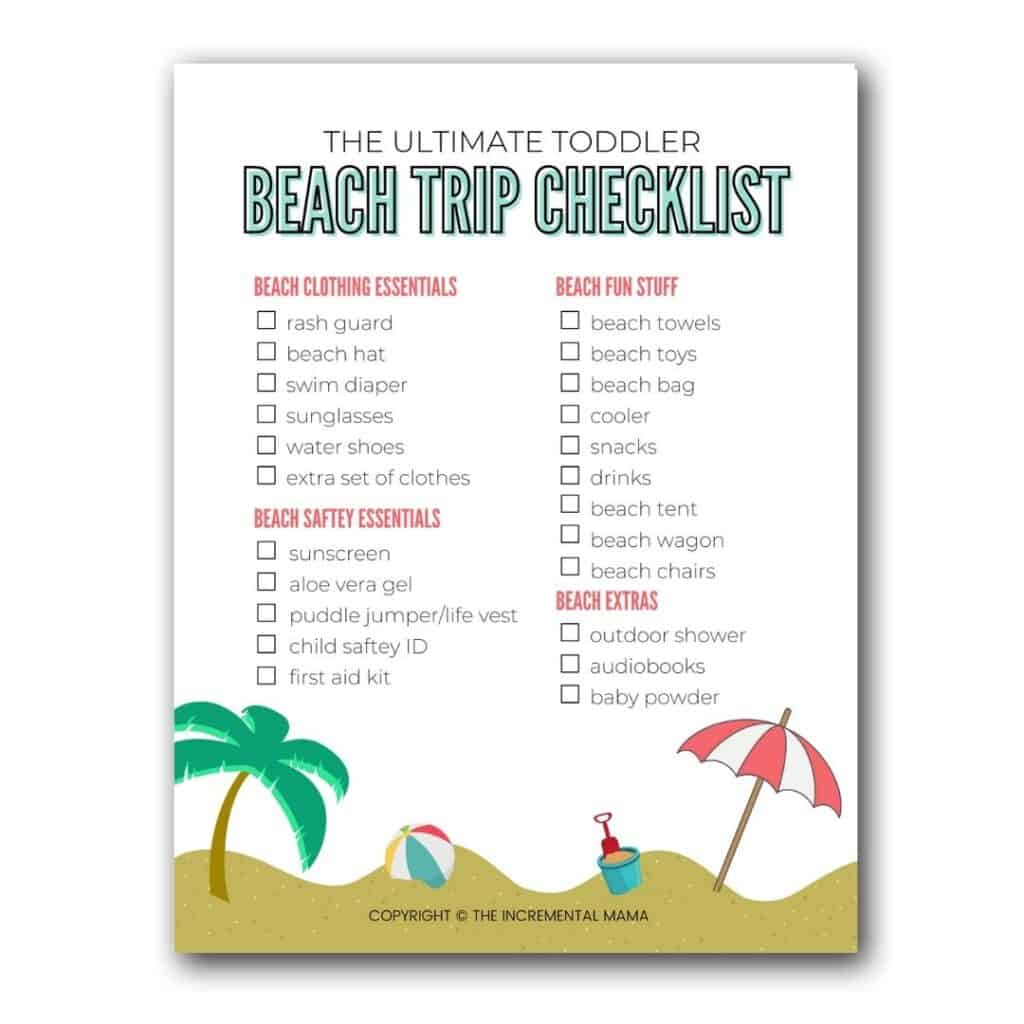 MUST HAVES BEACH ITEMS FOR TODDLERS
I've learned the hard way that not being prepared for the beach with little kids is going to leave everyone crabby and exhausted.
A few years ago, on a trip to California my husband met up with on old college roommate. And I naively decided to veture by myself to a nearby beach. With 4 kids aged 20 months to 6 years old.
How hard could it be, I thought?
We had towels and sand toys. What more could we need?
This probably won't shock you, but it was in fact, very difficult to take 4 small kids to the beach by myself with just towels and toys.
But with this guide, you will know exactly what to bring to the beach with a toddler!
Let's dive in…
RELATED: Free Printable Morning Routine Chart for Toddlers
TODDLER CLOTHING ESSENTIALS TO BRING TO THE BEACH
The following are the clothing essentials you need. These will keep your toddler protected from the sun and elements and happily playing for your beach outing.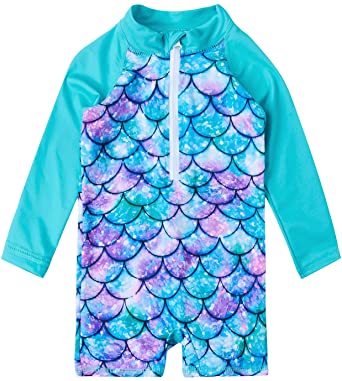 RASH GUARD: To protect delicate skin from the sun & elements, you want to make sure you pack a rash guard. This one is highly rated, UPF 50+, lightweight, comes in 27 different designs.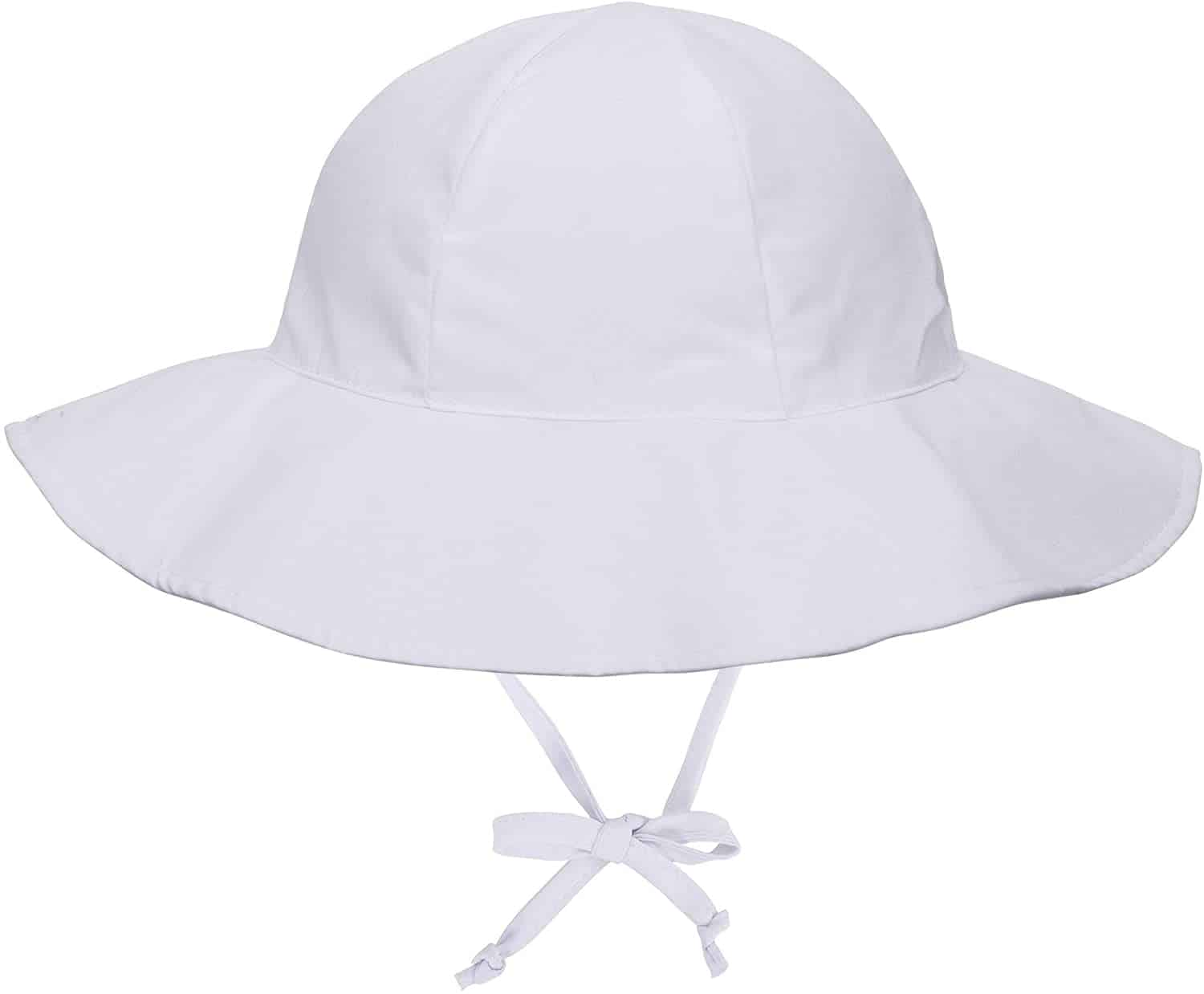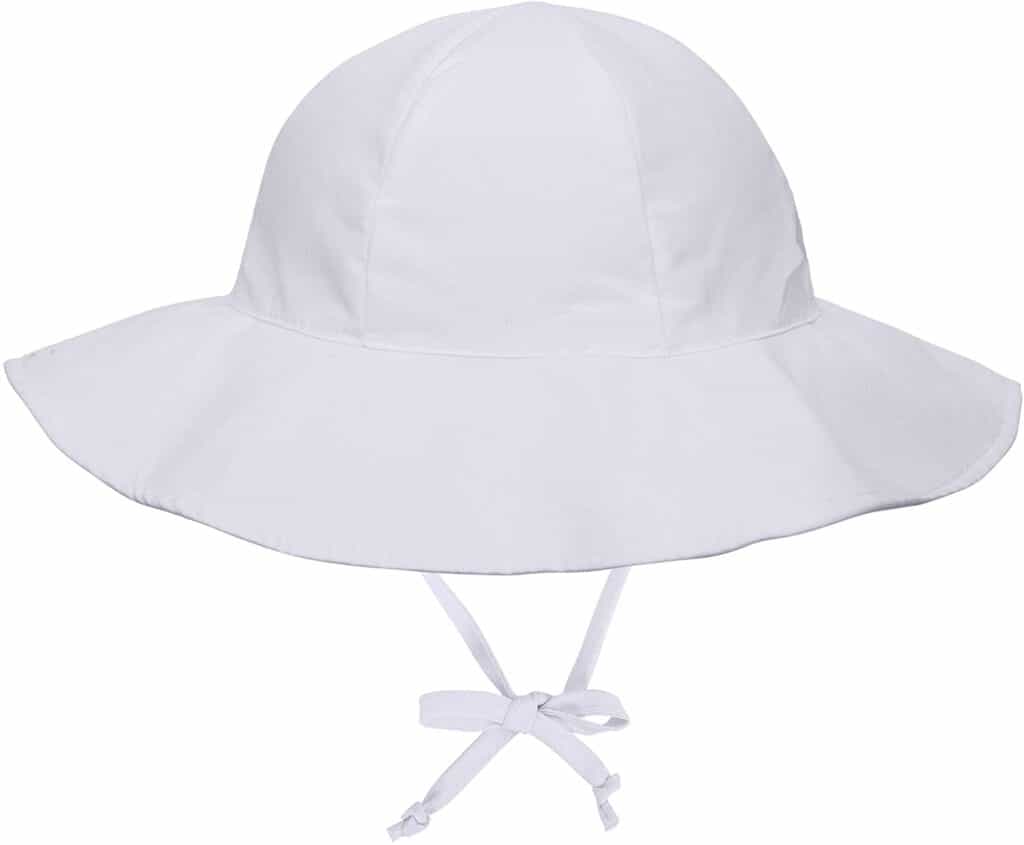 BEACH HAT: To protect little scalps & faces from the sun, you'll need a wide-brimmed cap. This one has sun protective fabric, wide brim, is breathable, comfortable, and comes in 7 solid colors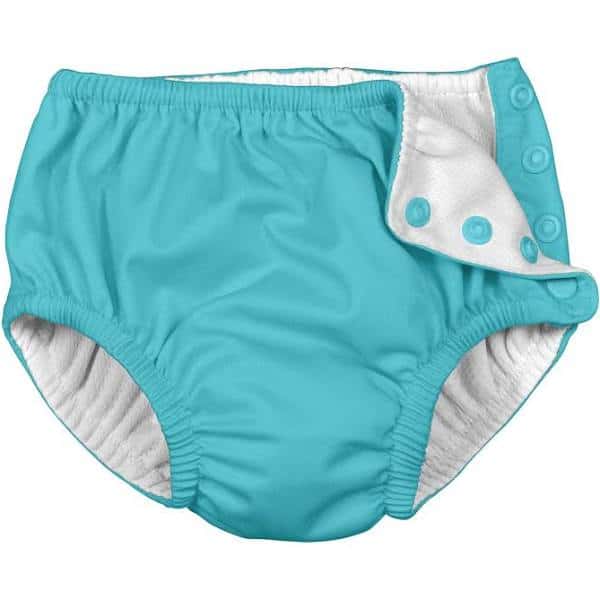 SWIM DIAPERS: Even if your toddler is potty trained, it's a good idea to pack some swim diapers because we all know accidents happen. And you don't want an accident to derail your day at the beach.
This one is lightweight to encourage swimming, but snug fit helps contain solid matter, environmentally friendly, and comes in 5 solid colors.


SUNGLASSES: If you think your kid will ACTUALLY wear them, sunglasses give another added protections from the sun.
(Personally, my kids love wearing sunglasses.)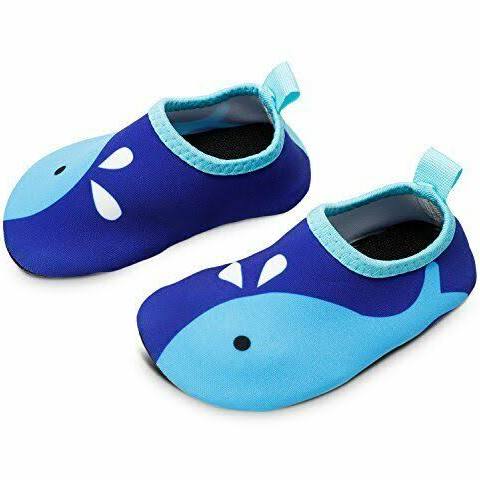 WATER SHOES: Protect little feet from hot and beach debris with these cute water shoes. These are quick dry, non-slip, lightweight, and come in 12 colors
CHANGE OF CLOTHES: In addition to the above, I recommend bringing a change of clothes, especially if you've got a car ride or other plans. You want those kiddos comfy and NOT grumpy.
TODDLER BEACH HACK: baby powder helps to easily remove sand from your skin. Just rub a little on and the sand falls off.
BEACH WITH TODDLER SAFETY ESSENTIALS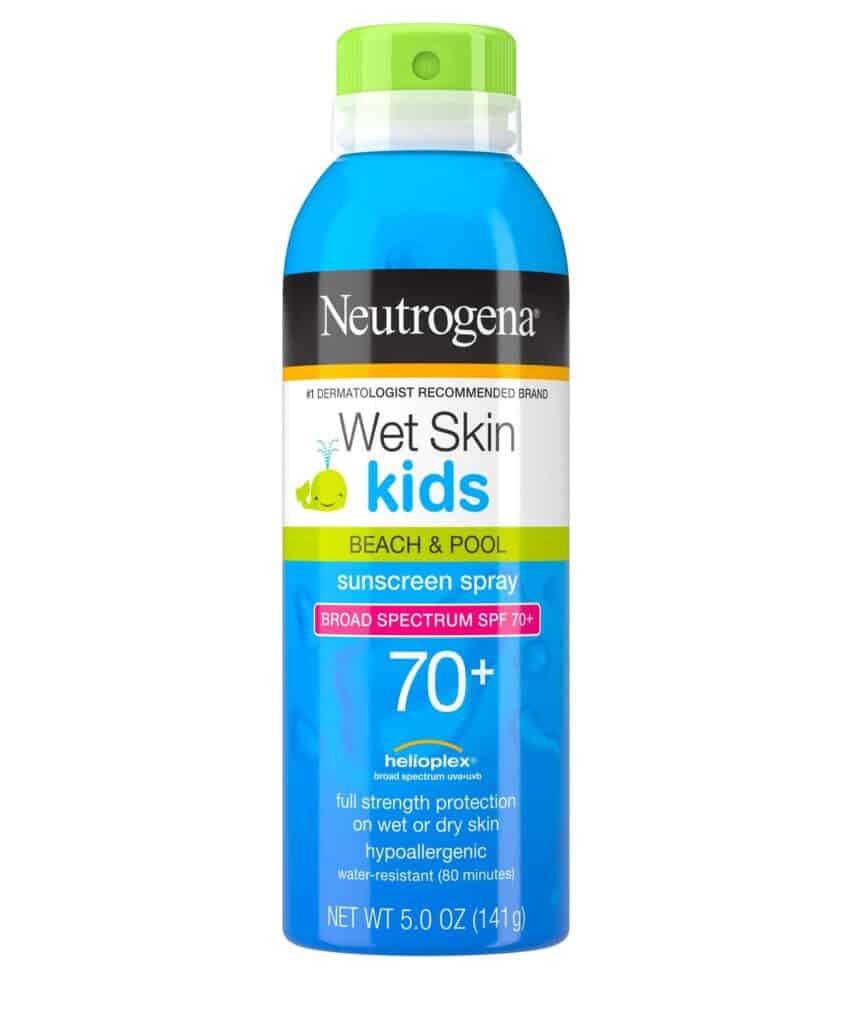 SPRAY-ON SUNSCREEN: While sunscreen is kind of a no-brainer, truth is there are so many kind, it's hard to know which one is the best.
This spray-on sunscreen gives both awesome sun protection and can go on already wet skin. Which makes reapplication throughout the day super simple.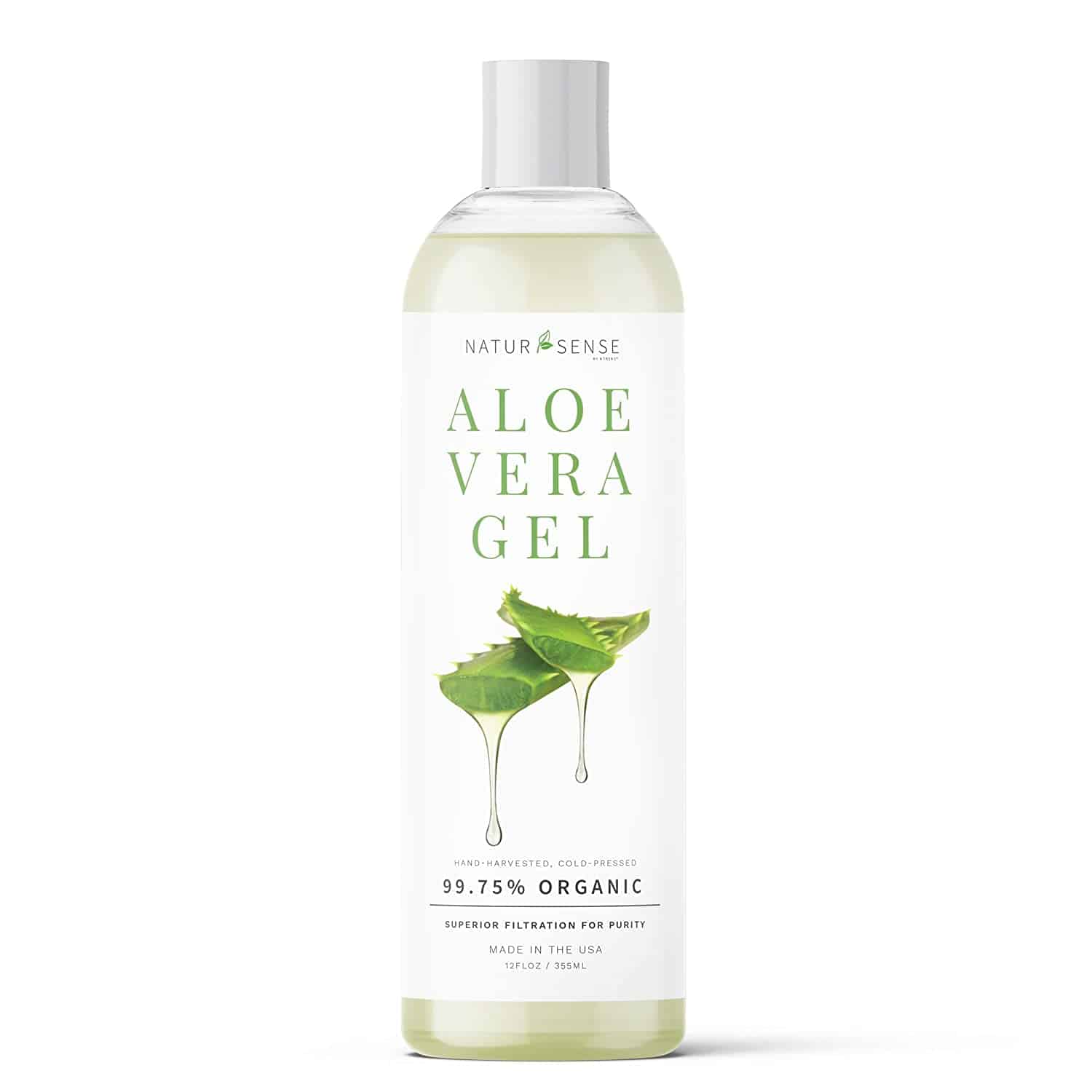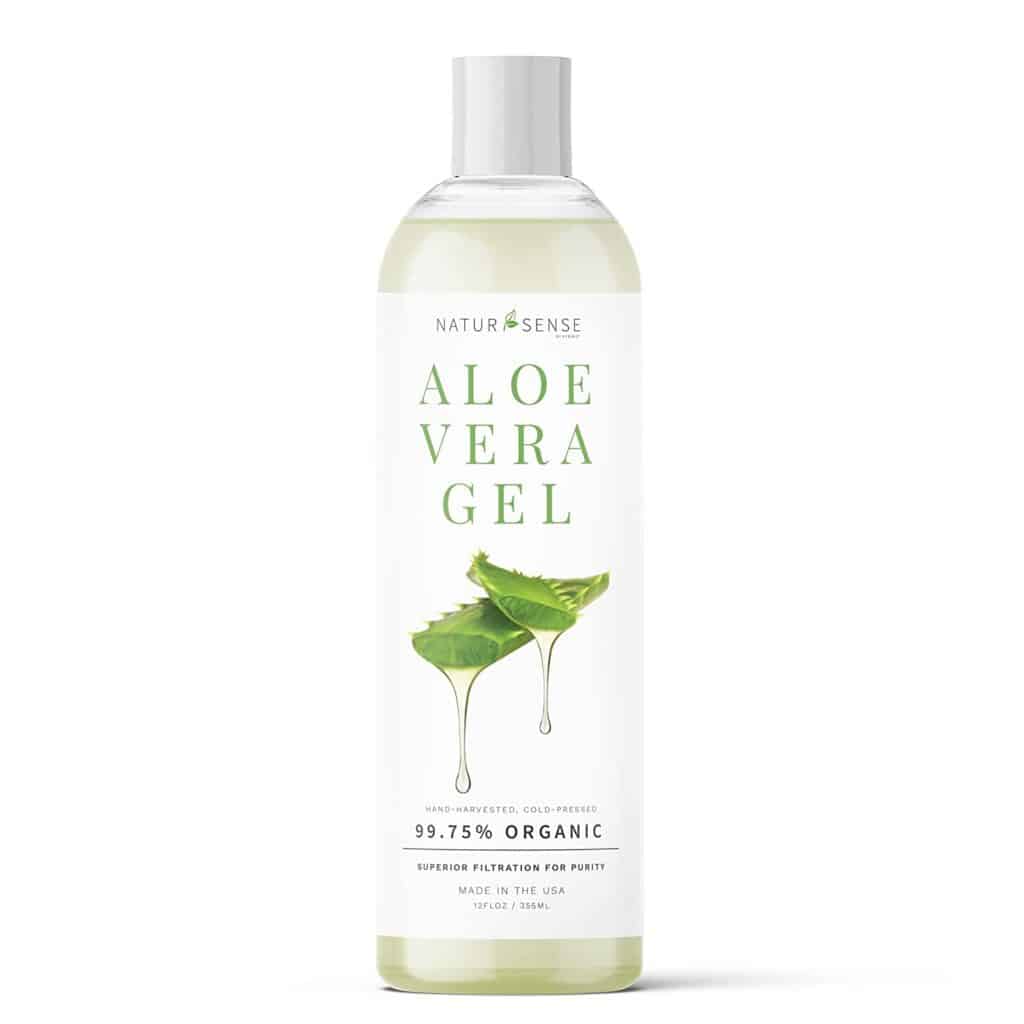 ALOE VERA GEL: While we do all we can to avoid burns, sometimes sunburns just happen…even if you're super diligent. And when they happen, you will NEED aloe vera gel.
And you need one that DOES NOT have alcohol in it.
This one works great in tandem with Solarcaine burn relief spray for extra severe sun burns (has lidocaine for pain relief and can help with bug bites).
SUNBURN BEACH HACK: Take ibuprofen AND if your sunburn is super duper bad and even causes swelling, soaking in a cool bath with some epsom salt will do wonders to heal your skin fast and help with the puffiness
TODDLER FLOATATION DEVICE
You'll also want to get a floatation device for your toddler, whether a Puddle Jumper or life vest.
A life vest is less cumbersome, allows for more mobility, and is good for kids who know how to swim.
It should be noted that both are approved by the coast guard, and while that adds a feeling of safety and peace-of-mind, nothing can replace having your eyes on your child at all times. Don't get a false sense of security, accidents can happen in an instant.
WATER WINGS ARE NOT APPROVED AS A PERSONAL FLOTATION DEVICE BY THE COAST GUARD.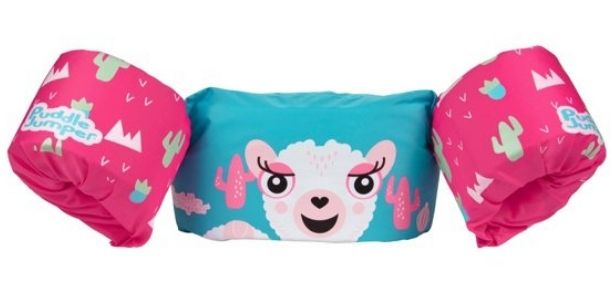 PUDDLE JUMPER: This puddle jumper is rated 5 stars with over 15,000 reviews, meets strict requirements, is comfortable for kids, and comes in 25 colors.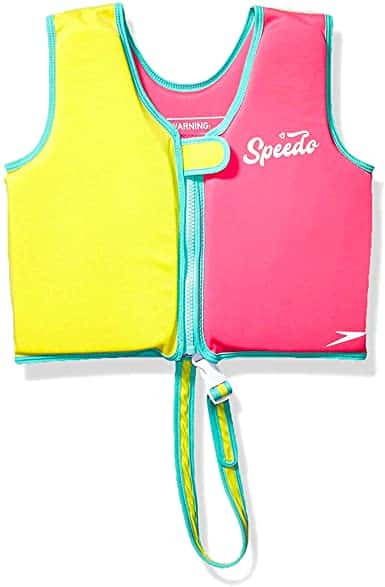 LIFE VEST: This life vest is great for beginning swimmers as a learn-to-swim aid, is designed for comfort, includes a safety strap, and comes in 5 colors (pay attention to sizing).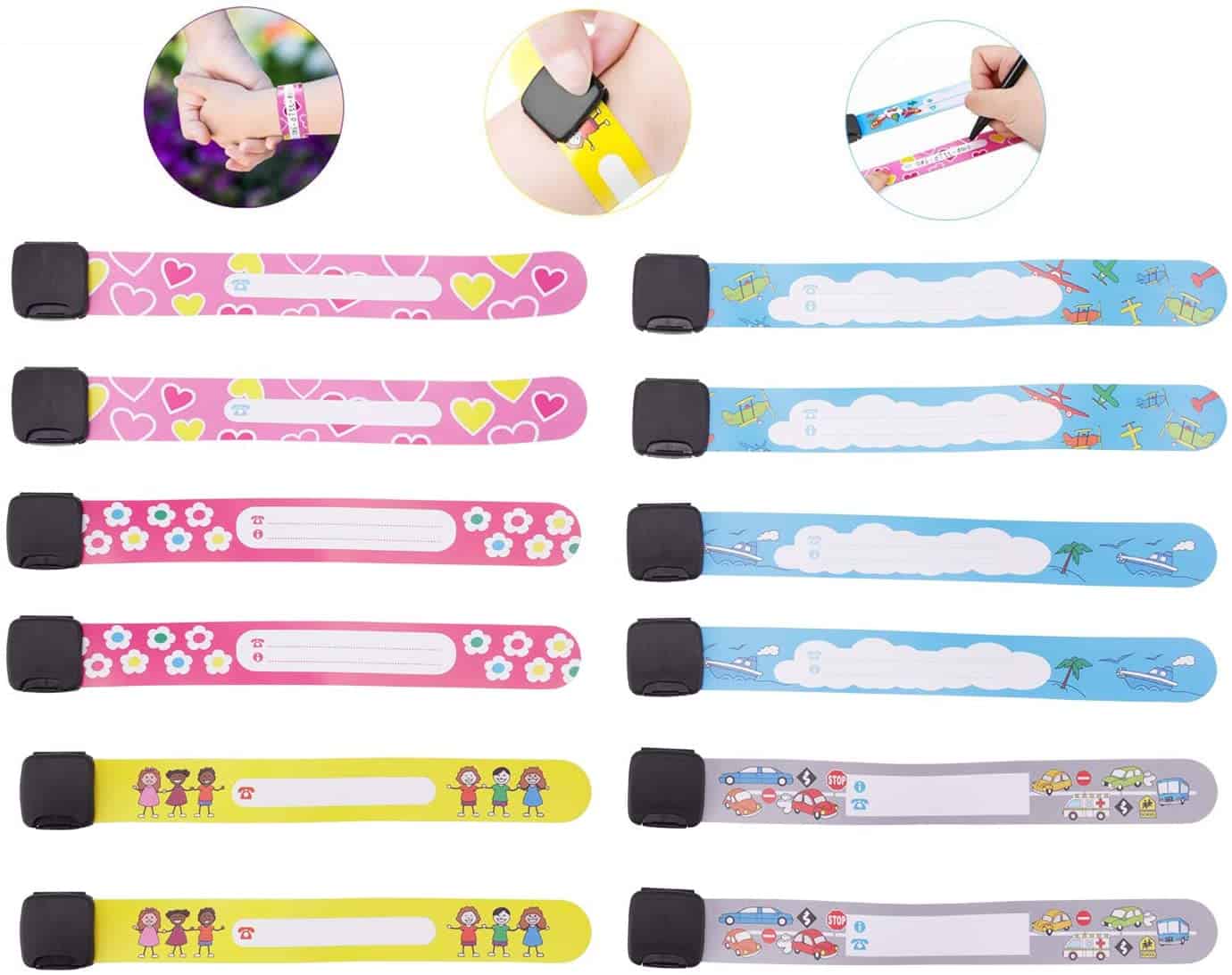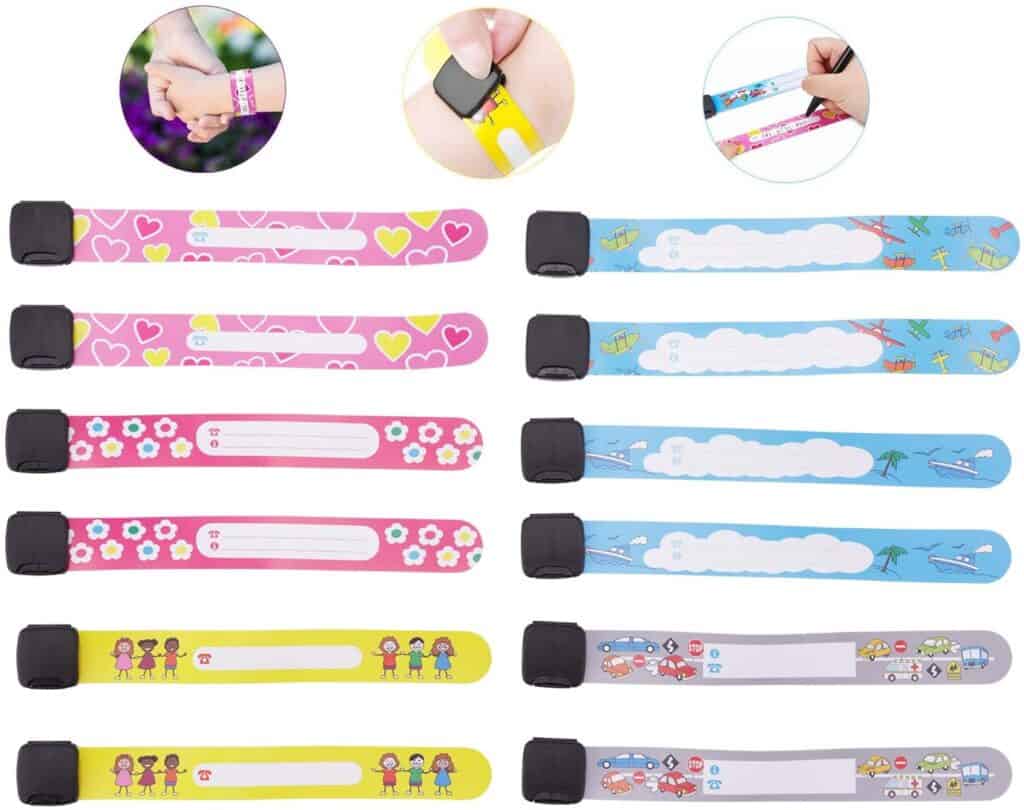 CHILD SAFETY ID WRISTBAND: While we'd like to hope that our kids will never wander off and that we'll always have our eyes glued to their little bods, stuff happens.
And these ID wristbands are perfect for if something does happen or if you just need some peace of mind.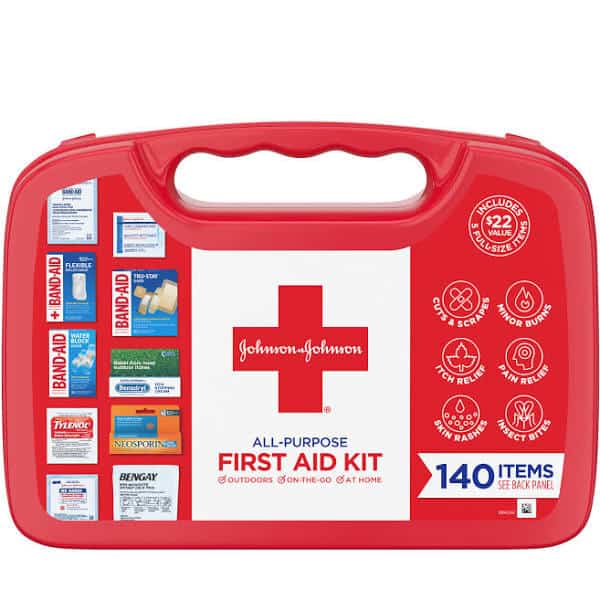 FIRST AID KIT: While you probably don't need a super professional first aid kit, having the basics is helpful and keeps you prepared. This Johnson & Johnson all-purpose first aid kit has the essentials to clean, treat, and protect all the boo boos that may occur.
WHAT TO BRING TO THE BEACH WITH A TODDLER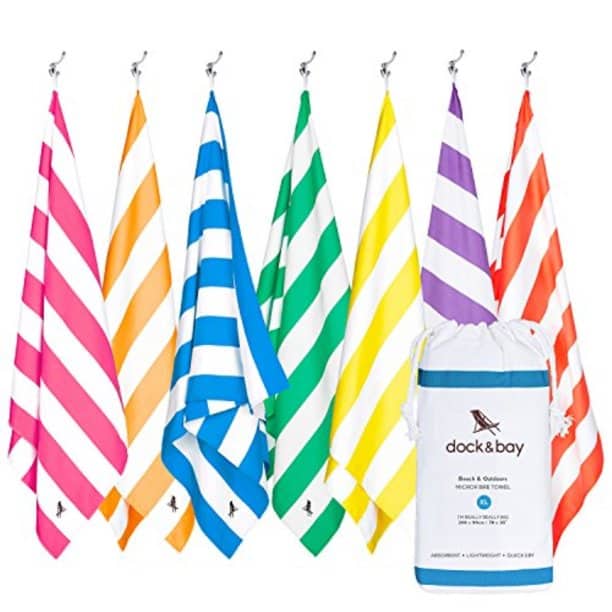 BEACH TOWELS: And of course, you need some towels.
These are awesome, especially if you're trying to pack light. They're lightweight, compact, and the sand doesn't stick to them.
It's a win win win.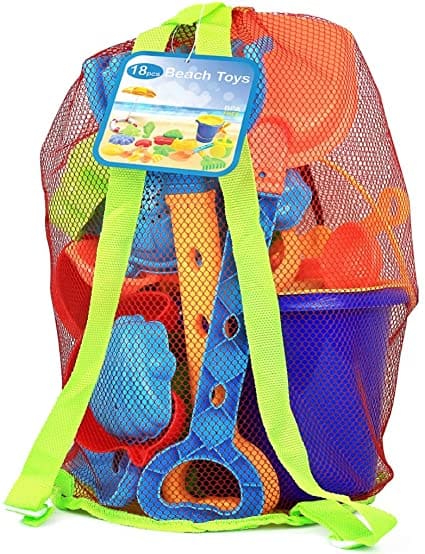 BEACH TOYS IN MESH BAG: No trip to the beach would be complete without beach toys.
But I highly recommend having beach toys stored in a mesh bag to easily rinse and make sure sand doesn't get EVERYWHERE.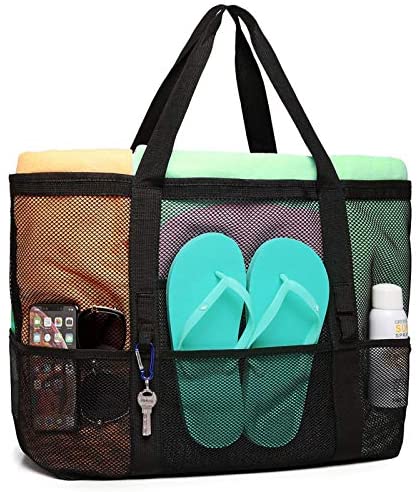 BEACH BAGS: You'll also need a large beach tote to hold all your paraphernalia.
This one is extremely functional with an extra large storage space, 8 roomy mesh pockets, 1 inside zippered pocket, 160 lbs. carrying capacity with reinforced trims, and a 1 year warranty.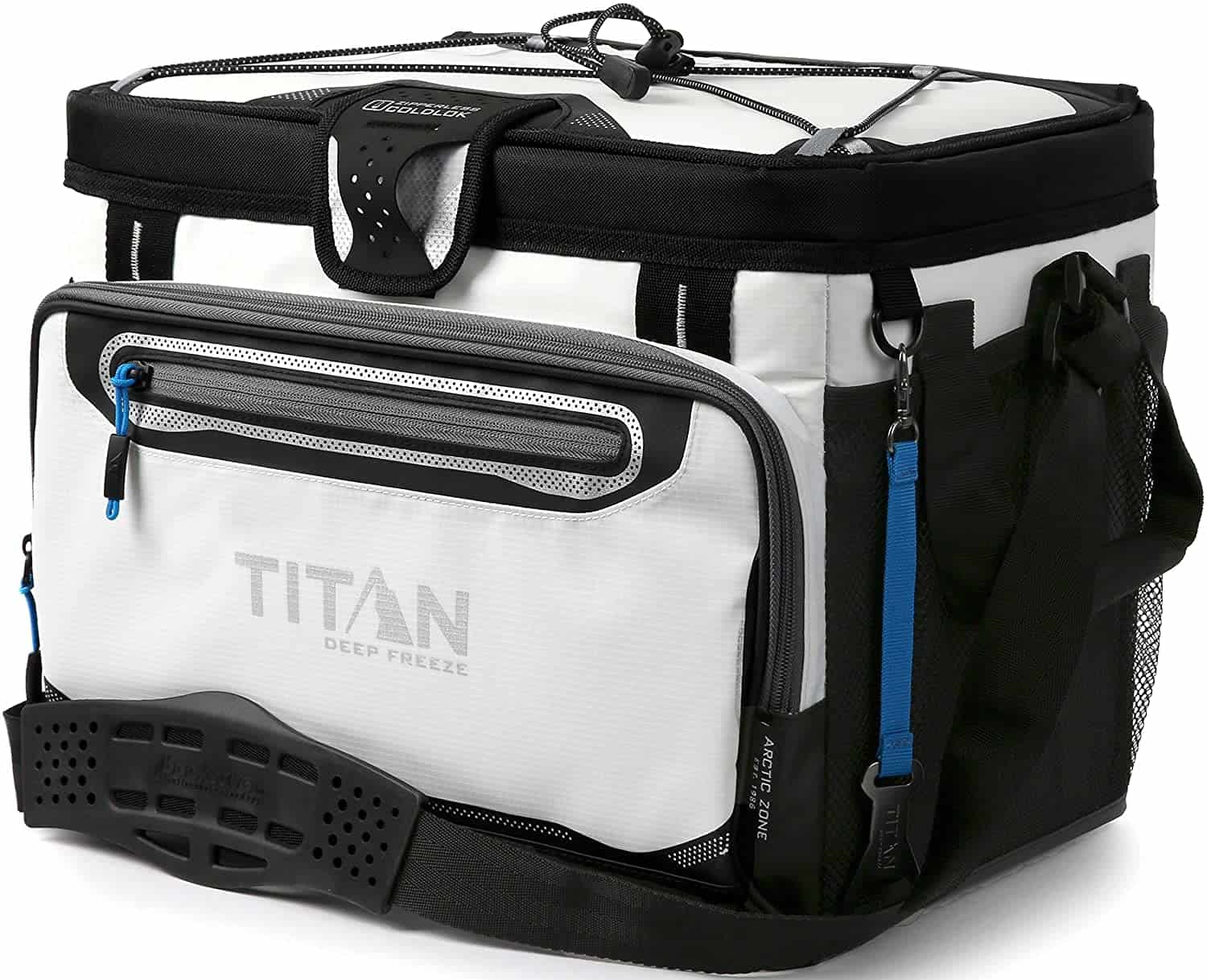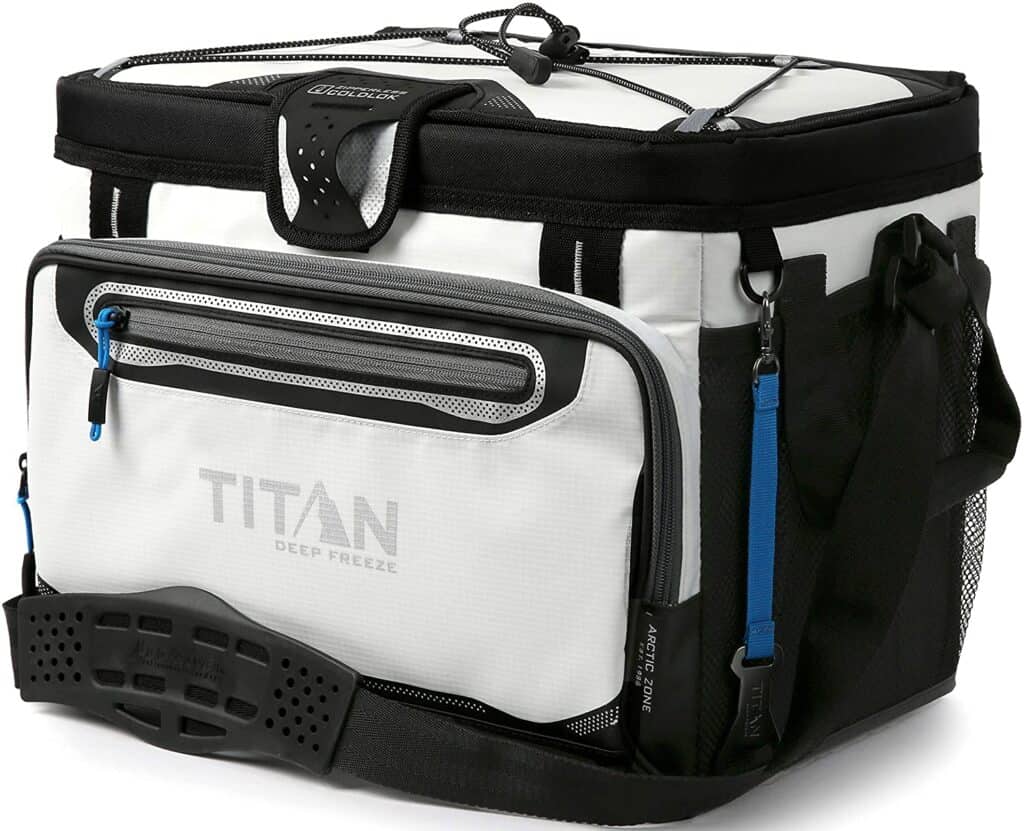 Even if you plan on eating meals elsewhere, you want to make sure you have PLENTY of water and snacks. And this highly-rated cooler is the perfect place to store them.
TODDLER BEACH HACK: Make sure and bring some garbage bags/grocery sacks out with you so you can contain your waste.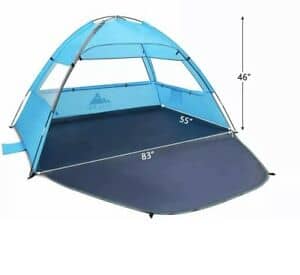 BEACH TENT: While not totally necessary, a beach tent makes hanging out at the beach all day with a little one MUCH easier and less stressful.
This one is great for shade, super easy to set up and isn't likely to blow down like an umbrella.
Also, it creates a nice place to calm down a toddler tantrum or even get your little one to nap.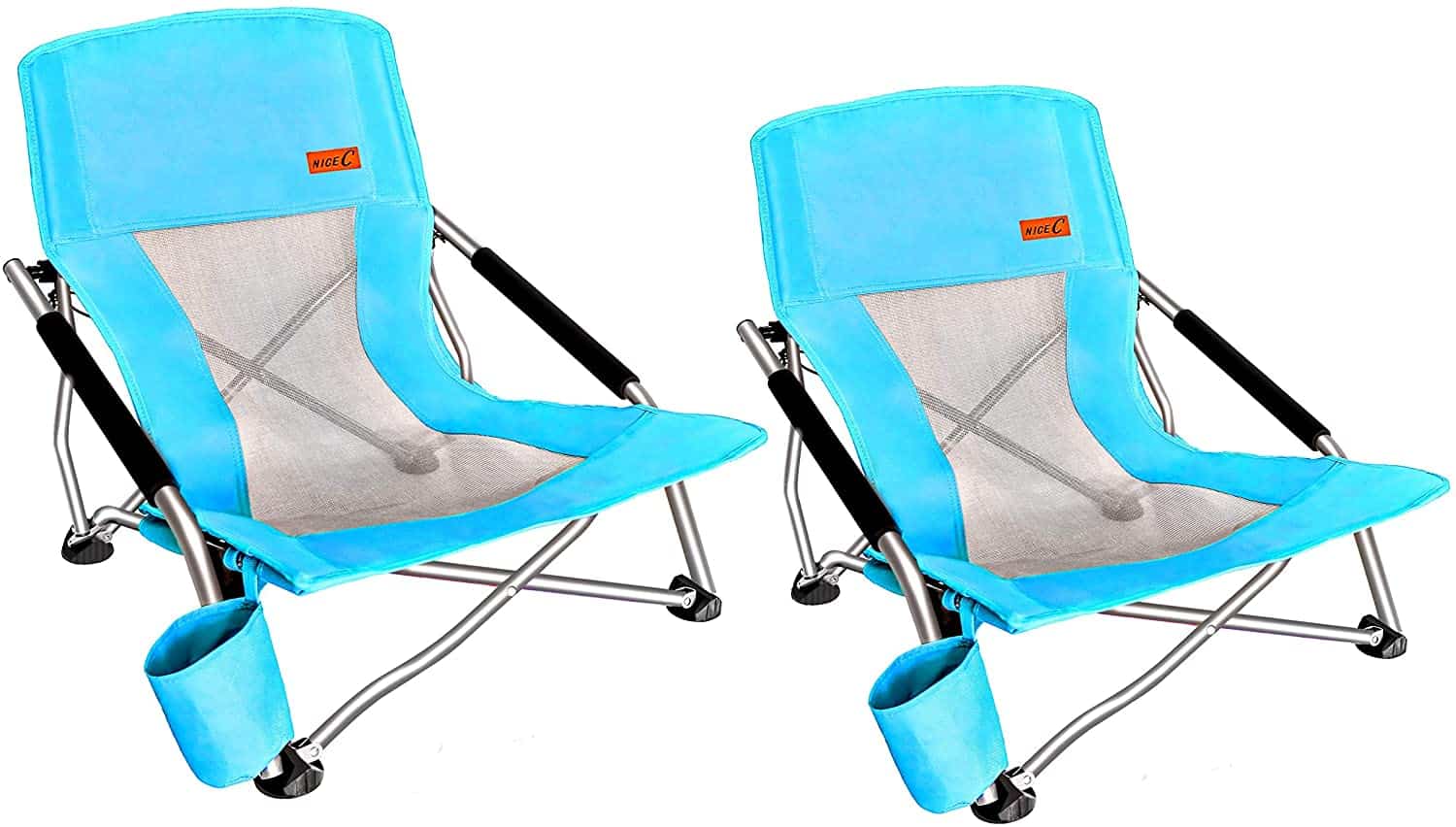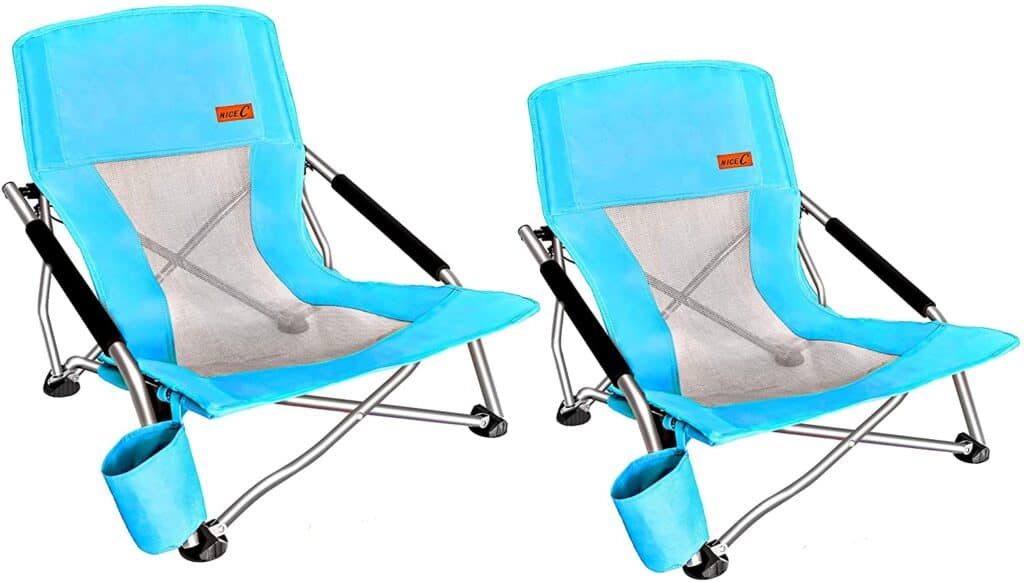 BEACH CHAIRS: As an adult, sitting for a few minutes in the sand is perfectly fine. But sitting for hours is not.
So do yourself a favor and pack a few beach chairs so you can enjoy the breeze, keep and eye on your kiddo, without needing a massage.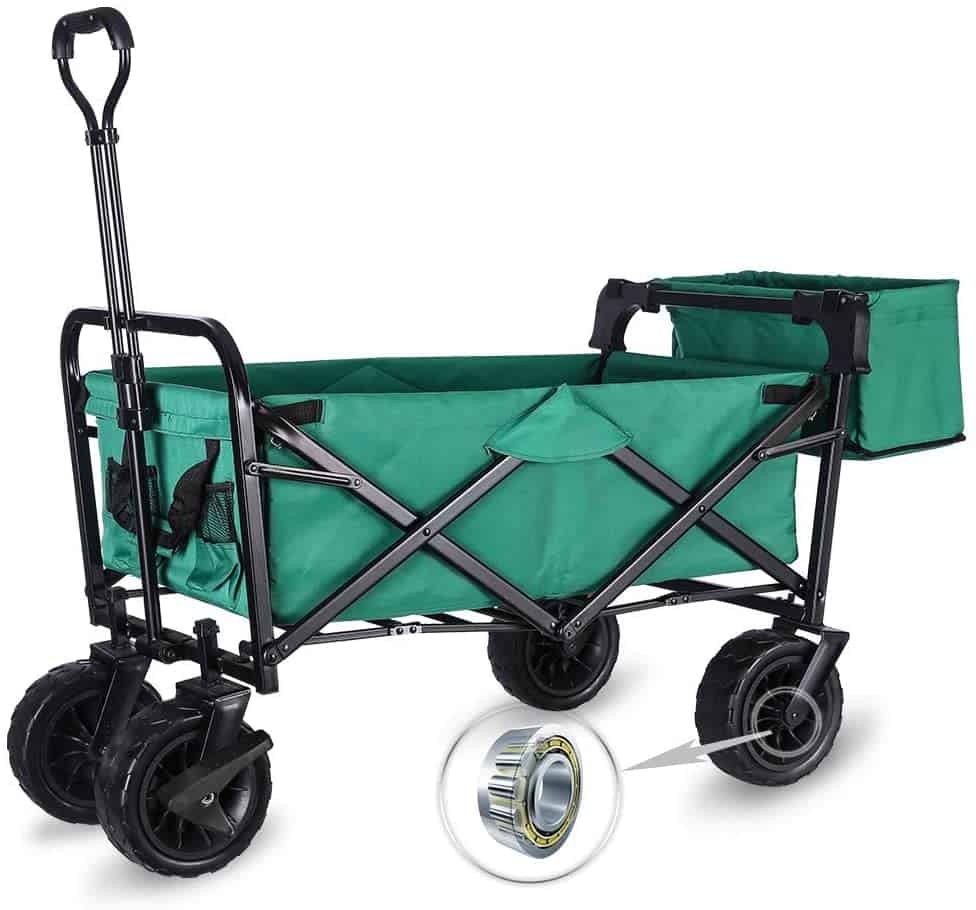 BEACH WAGON: If your goal is to have a stress-free trip to the beach with a toddler, this heavy-duty beach wagon is the way to go.
While you could strap a dozen bags on your shoulders, there's an easier way.
With plenty of space and wheels designed to navigate the sand, this will make your beach trip much easier.
Not only can you stuff all your gear into the wagon, you can also haul a tired kid, if needed.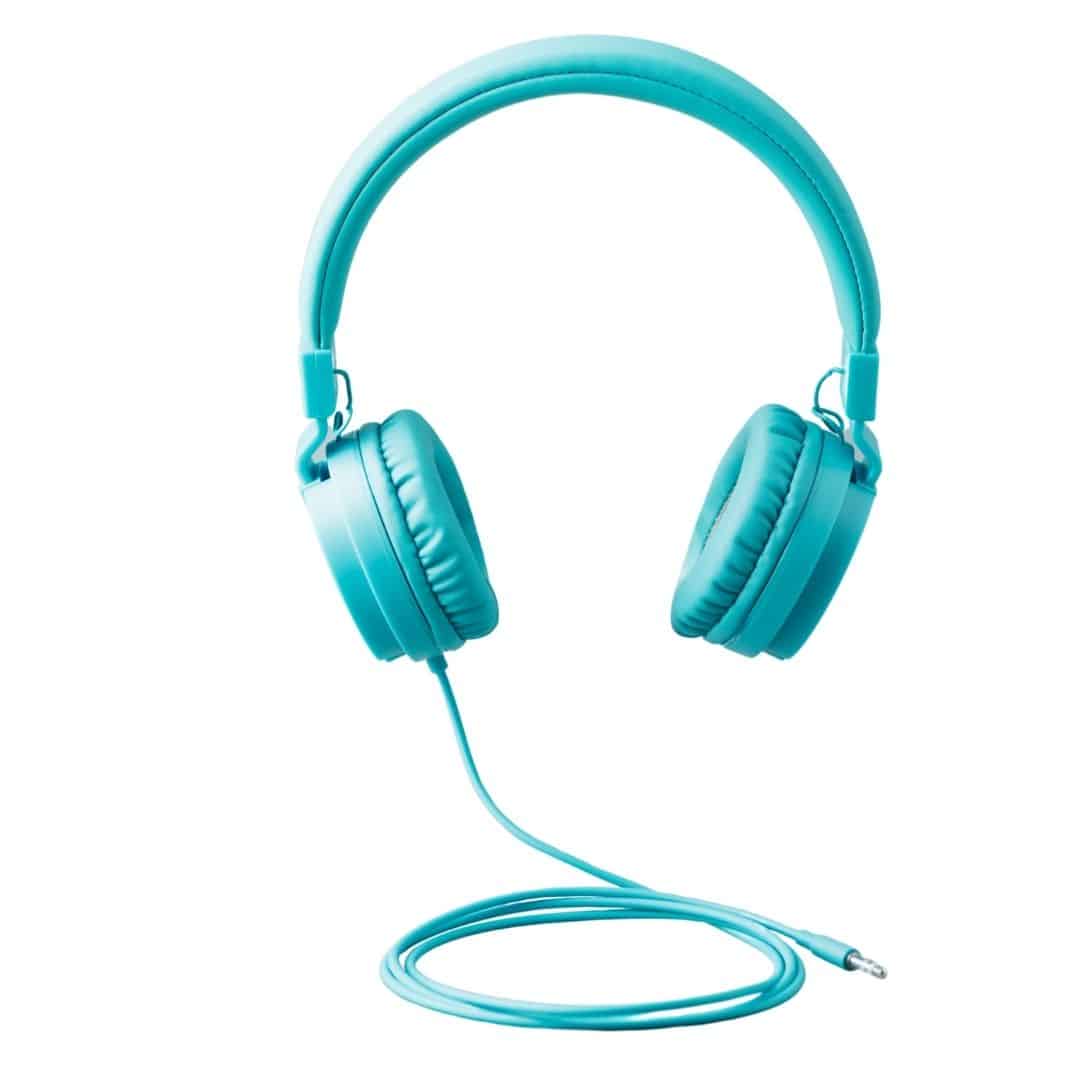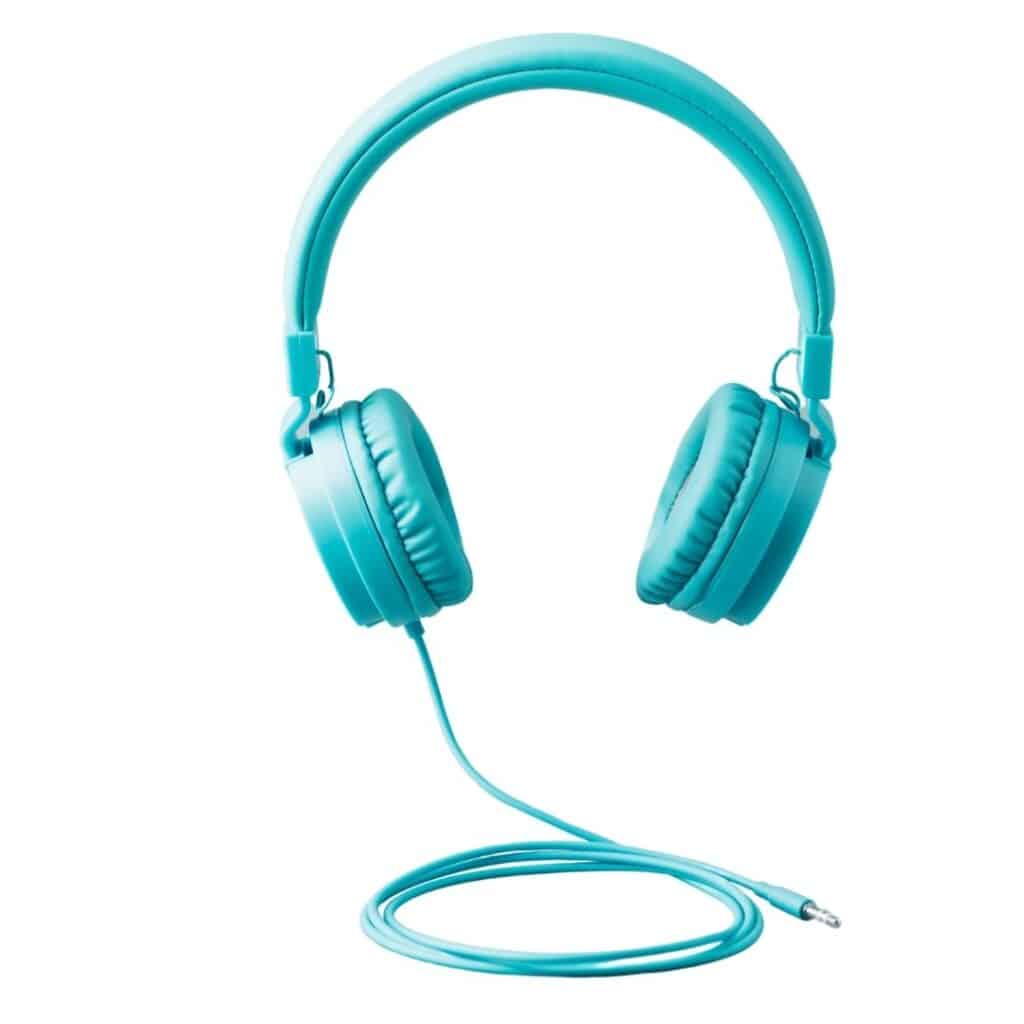 AUDIBLE SUBSCRIPTION: Going to the beach without a book is like going to the movies and not getting popcorn.
But since we need to have our eyes on our kids at all times, this is a great alternative.
You can enjoy books while keeping your eyes glued to your toddler. Get free 30 day trial.
DOWNLOAD THE BEACH WITH TODDLER CHECKLIST
And there you go! With these must have beach items for toddlers, you're set up to have an awesome trip.
To grab the free printable, you can sign up below and get the Toddler Beach Trip Checklist send straight to your inbox.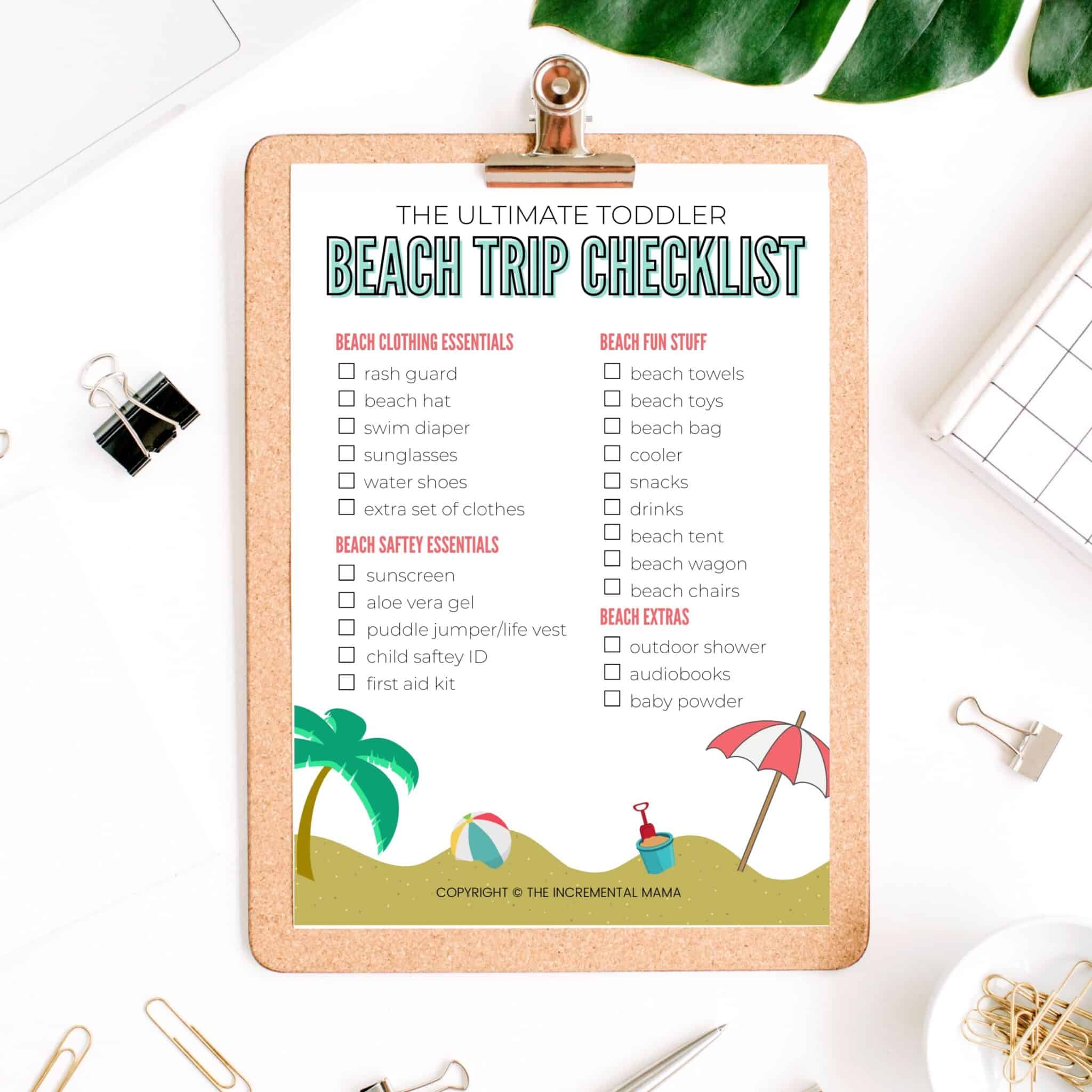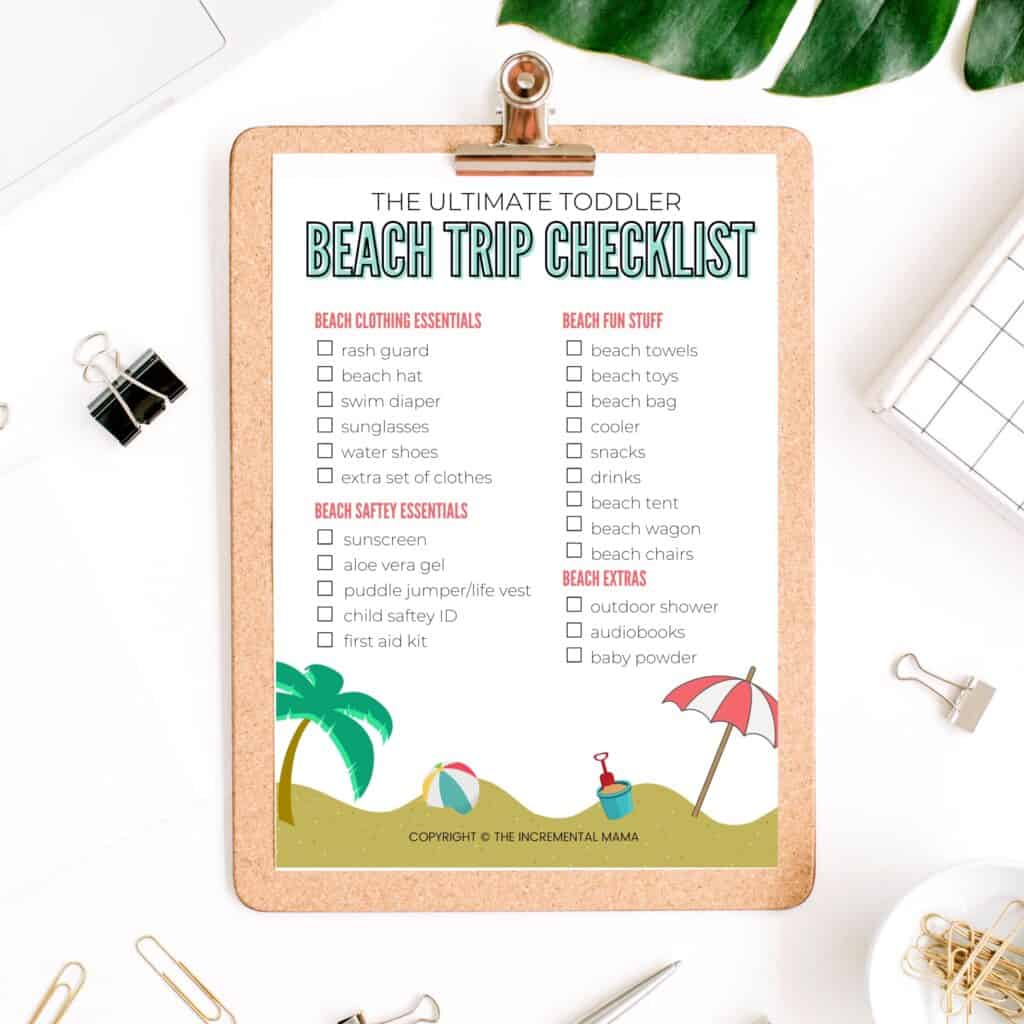 If you enjoy free printables that help you get organized, be sure and check out these free printables.
RELATED: Free Picture Chore Chart for Toddlers