Staying pumped up and inspired through the slog of day-to-day life can be hard. But if you're wanting a daily dose of inspiration to keep you motivated to pursue your dreams and be your best, then these podcasts are for you.
These 6 inspiring podcasts for women will keep you motivated and get you excited to pursue your goals and create a life you love.
Check them out!
RELATED: 7 Addictive Podcasts Series You Need to Binge Immediately
RELATED: 8 Awesome Podcasts For Moms Who Miss Learning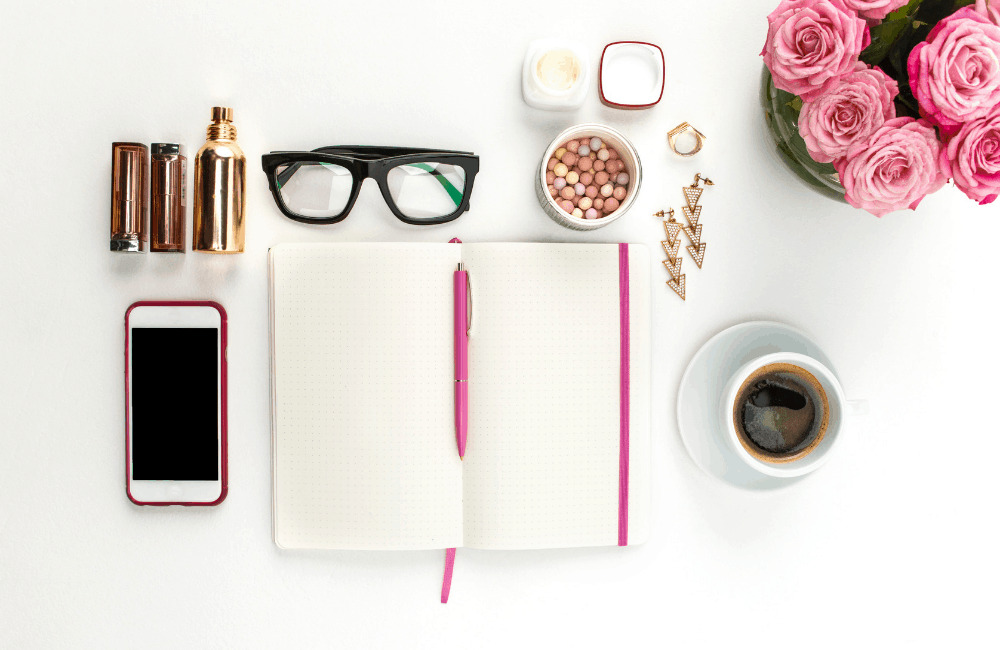 6 INSPIRING PODCASTS FOR MOMS
1) DO IT SCARED
Hosted by Ruth Soukup, this podcast is all about overcoming your fears and going for the goals that terrify you. Ruth's story is incredible: she went form a depressed and suicidal college drop-out to massively successful blogger, New York Times Best selling author, and owner of a multiple 7 figure company. Kinda impressive, right?
Not only is she amazing and full of inspiring and actionable advice, but she interviews truly incredible people. I highly recommend getting started with episode 1 and starting your journey towards the life you love.
2) DON'T KEEP YOUR DAY JOB
I knew I was a fan of this show 5 minutes into the first episode I listened to. Cathy Heller, singer songwriter & entrepreneur, is like a walking ray of sunshine. Her bubbly personality creates incredibly dynamic conversations with her guests. She is so upbeat and encouraging and the people she interviews are incredibly inspiring.
3) HAPPIER
Gretchen Rubin is amazing. Her books are among some of my favorites (like Better Than Before and The Four Tendencies).
Supreme Court clerk turned writer obsessed with happiness, she and her delightful sister Elizabeth (a Hollywood write) discuss very practical tips for creating a happier life in this podcast.
Occasionally, these very charming sisters interview other people doing amazing things and it's always a delight. This is just all-around awesome podcast for anyone wanting to live a better life.
4) SCHOOL OF GREATNESS
It was one of the episodes of School of Greatness that inspired me to finally start this blog, something I'd been merely thinking about for years. Not only is Lewis Howes himself inspiring, but he interviews incredible people who are doing a wide variety of amazing things.
5) THE CHALENE SHOW
Chalene Johnson does just about everything. She is a fitness expert, the creator of PiYo, an entrepreneur, and a podcaster among other things.
She is peppy, kind, and the perfect cheerleader to inspire your on your health journey. If was on her show that I first learned about intermittent fasting, a tool that I've used to lose 40 lbs and reclaim my health.
6) THE MARIE FORLEO PODCAST
Marie Forleo is pretty epic in her accomplishments (a trend among those on this list). Not only does Marie give so many quick and inspiring tidbits to live a happier, more productive life, but she interviews absolute rock stars who are accomplishing amazing things. I can't imagine that it's possible to listen to an episode of Marie Forleo and not feel inspired to do something great.
INSPIRATIONAL PODCASTS TO PUMP YOU UP
In the ups and downs of mom life, keep yourself inspired by these 6 inspiring podcasts for moms. Listening will lift you up and get you feeling ready to fulfill your potential.
So pick a podcast (or 6) and get listening today!
YOU MAY ALSO LIKE:
7 Addictive Podcasts Series You Need to Binge Immediately
The 10 Best Health Podcasts for Women