I have a really hard time losing weight while breastfeeding. Like instead of losing weight, I gain it. While other women waste away while breastfeeding, I'm voraciously downing the last cupcake and picking off my children's plates.
Because breastfeeding makes me HUNGRY.
But after talking to my doctor who told me it was safe, I decided to try intermittent fasting while breastfeeding my 4th (and last) baby. And it turned everything around for me.
Honestly, intermittent fasting (IF) was perfect for me. No, I didn't lose a ton of weight quickly (which is not healthy or easy to maintain), but I reversed the trend of all my previous pregnancies and have slowly and continuously lost weight while nursing.
Through intermittent fasting while breastfeeding, I am now below the weight I was at when I even started having kids…and I'm still nursing!
This post is all about my experience and results using intermittent fasting to lose the baby weight.
UPDATE May 2019: After two years of intermittent fasting, I've stopped. While I had a mostly positive experience, I no longer feel it's the best eating philosophy for long-term mental and physical health and wellness. For more on why, check out Why I Stopped Intermittent Fasting after 2 Years
MY EXPERIENCE INTERMITTENT FASTING AND BREASTFEEDING
After each birth, I would resolve to lose all the baby weight. And the weight left over from the past pregnancies. But I always had trouble losing while breastfeeding. In fact, I would gain 10 lbs and then get pregnant again.
But since I found breastfeeding extremely rewarding, I refused to let my weight interfere with what was best for me and my baby. So after each pregnancy, I found myself heavier than I had ever been before.
After the birth of my 4th and last child Dec 2016, I was at my all time heaviest while not pregnant. And I was determined to FINALLY overcome my inability to lose weight while breastfeeding.
So after getting the okay from my doctor, I joined a gym, hired a personal trainer, tried to eat healthy, and worked my butt off for weeks and weeks. But my weight did not budge. For a long time.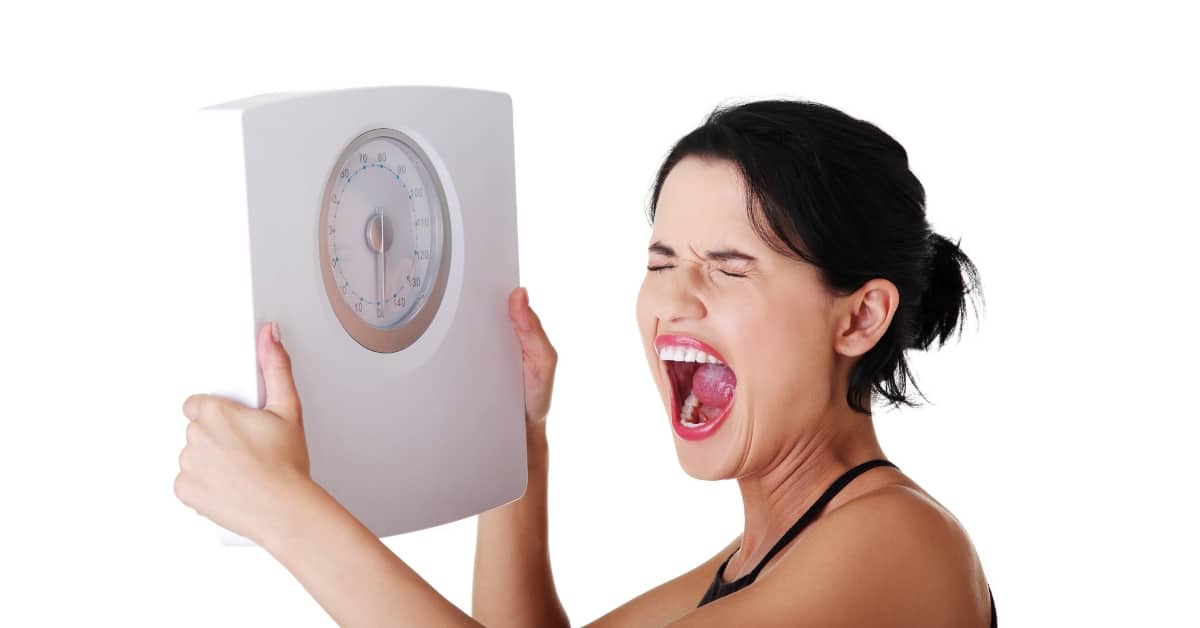 It was so incredibly depressing.
Then, I came across intermittent fasting while researching healthy eating, which was my main struggle. It was a revelation. There are so many health benefits to IF, it's unreal (e.g. fat loss, increased lifespan, lower ideas risk etc).
I wanted to do it, but couldn't find anything substantial about intermittent fasting while breastfeeding. I didn't want to risk my milk supply or quality, but I also didn't want to wait a year to lose weight when I was so determined.
But then I thought: women throughout history have successfully breastfed with limited food supply and in various circumstances. Really, how could a couple extra hours of fasting a day impact my milk supply?
RELATED: The 6 Things I'm Doing to Become an Intuitive Eater
IS IT SAFE TO FAST WHILE BREASTFEEDING?
While you should consult your own doctor, for me the answer was yes.
At my baby's 3-month visit, I decided to ask the pediatrician about intermittent fasting while breastfeeding. By this point, my milk supply was well established and my baby and I were in a great routine.
My pediatrician has always been very involved in my nutrition when I am breastfeeding, making sure I am getting all the vitamins and nutrients I need so my babies get what they need. She stays very current on research and is very concerned with healthy living and nutrition. So I figured she was the perfect one for me to talk to.
Honestly, I assumed she would say "no" out of extreme caution. But to my pleasant surprise, she was really supportive of my plan to fast daily for 16 hours.
I told her I was going to eat between noon and 8:00pm each day while focusing on drinking tons of water and eating healthy. She had no concerns, but just told me to make sure the baby was still enjoying the milk.
(She said that getting into ketosis can change the flavor of the milk.)
Super excited, I started the very next day.
MANAGING INTERMITTENT FASTING WHILE BREASTFEEDING
I woke up around 7:00am and got busy taking care of my kids to keep myself from eating before noon. Honestly, keeping busy isn't as struggle as a mom, right?
After the morning routine, we went to the gym. By the time I got my kids checked into the kid's center, worked out, gathered up my kids, and drove home it was almost noon.
By then, I was definitely ready to eat and prepared a nice big meal. Then I ate 3 meals between noon and 7 and made sure to be done eating at 8:00pm.
I continued this and by about day 4, it was seriously no big deal waiting til noon to eat. I was no longer hungry in the mornings. In my experience, it was really easy to adjust to intermittent fasting while breastfeeding. Eating during an 8 hour window is so doable!
Plus, I found that feeling "empty" in the mornings helped me have more energy to take care of my kids and get stuff done around the house.
RELATED: Tips for Intermittent Fasting While Breastfeeding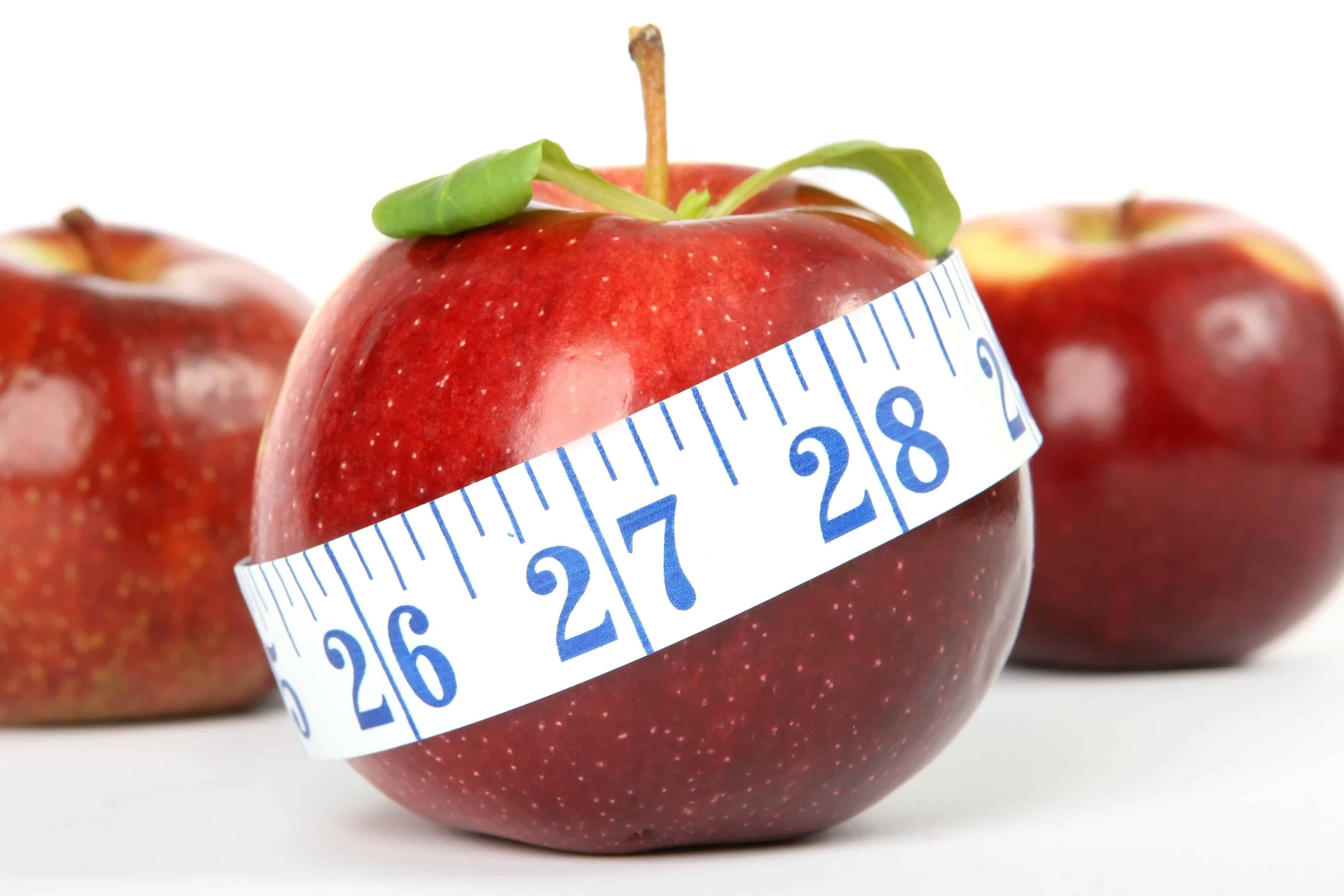 MY RESULTS
1) Milk Supply
My biggest concern when I started was wondering if intermittent fasting would affect my milk supply. To my pleasant surprise, it was entirely unaffected by the fasting. I had plenty of milk and I noticed no change in nursing whatsoever with my slow and steady weight loss.
(I stayed very well hydrated by drinking tons of water)
Note that at times when I've lost weight more quickly (months after beginning IF) I have noticed a slight (and temporary) drop in supply. However, I believe that is unrelated to IF and instead a result of rapid weight loss (i.e. more than 2 lbs a week). As of right now, I am still nursing my very healthy 18 month old toddler.
* UPDATE March 2019: I continued do intermittent fasting and breastfeed up until my 22 month old toddler decided she was done nursing.
2) Weight Loss
The weight immediately began to come off at about a pound a week (my breastfeeding sister has seen similar results with IF). While this slow weight loss may not be exciting, I haven't gained back anything that I've lost over a year after starting intermittent fasting while breastfeeding.
Other than the first few days, I never felt hungry. I have lost 35 lbs so far putting me at a weight from before having any children. I've certainly plateaued, which is normal over a long term weight loss journey. But through changing habits, I've managed to not gain anything back, which is honestly pretty exciting.
3) Changing Habits
The best part of intermittent fasting while breastfeeding is that it helped me get in control of my eating, which was key for me on my weight loss journey. While nursing, I am typically ravenously hungry and have a really hard time controlling cravings. Intermittent fasting changed that for me.
Since beginning IF, I have changed my eating habits a lot.
And the best part is that it's been a really natural and gradual progression. Which means that it's a change that has been easy to maintain, hence not gaining back the weight I've lost.
I've always been big into exercise, but you can't exercise your way out of a bad diet. And breastfeeding has made me feel like I am starving ALL THE TIME. It was hard to control my eating because I want to eat everything in my sight.
With intermittent fasting while breastfeeding, I felt like I took back control of my eating habits. It became easier to start making better food choices.
Never one to calorie count, instead I started to be more mindful of my true hunger cues and started really listening to my body. Listening to how food actually made me feel.
As I gained more self-control, I read some fantastic books on nutrition that helped shape the foods I was eating and develop a healthioer relationship with food.
RELATED: 3 Ways For Busy Moms to Get Motivated to Exercise
Here are a couple of my favorites:
Food: What the Heck Should I Eat: In this book, Dr. Hyman goes through every food group and boils down all the current research we have on foods. I found this extremely helpful as a nutritional food guide.
Intuitive Eating: One of the most important books I have ever read. This book has changed the way I look at food, dieting, and it has helped me develop a healthy relationship with food and my body.
With IF and continued nutritional education, I began to finally stop the cycle of gaining weight while breastfeeding and lost all the weight I've gained through having children.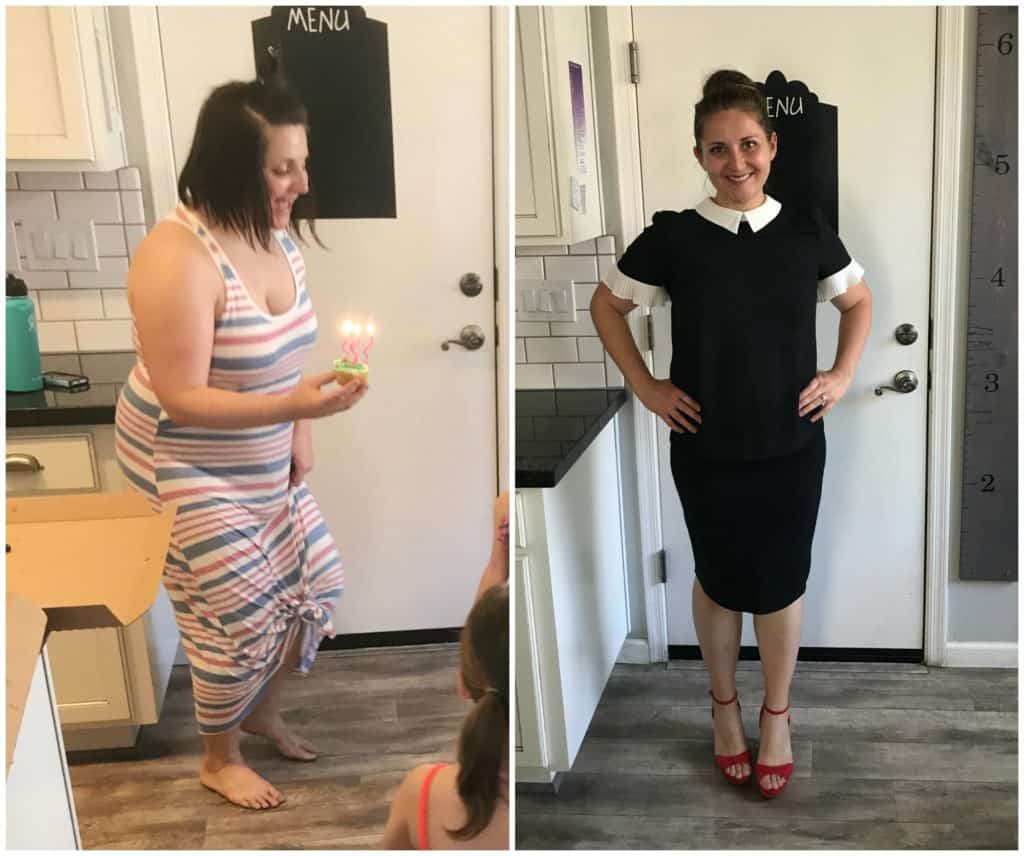 INTERMITTENT FASTING WHILE BREASTFEEDING WAS THE ANSWER FOR ME
Overall, intermittent fasting is simple (no counting calories or tracking food) and has been a miraculous way for me to build healthy eating habits. It was an important tool for me in taking back my health and losing 35 lbs of extra weight from you pregnancies.
If it interests you and you are breastfeeding, be sure to consult with your doctor/pediatrician first.
UPDATE May 2019: After two years of intermittent fasting, I've stopped. While I had a mostly positive experience, I no longer feel it's the best eating philosophy for long-term mental and physical health and wellness. For more on why, check out Why I Stopped Intermittent Fasting after 2 Years
MORE RESOURCES
SaveSave