As a busy parent, you need easy ways to keep your kids occupied while you get stuff done. Whether cleaning, working, or just taking a second to relax you want to keep kids buys without resorting to putting them in front of a screen.
So how do you keep your child busy at home without TV or iPads? Or without planning elaborate activities?
Luckily, there are so many simple and easy toys and no-prep activities that'll keep kids busy so you can get stuff done! And in this post, we're going to explore a whole bunch them.
RELATED: How to Get Things Done with a Toddler & Newborn
HOW DO I KEEP MY CHILD BUSY AT HOME?
One of the best screen-free ways to keep a child entertained is through open-ended toys and activities.
Open-ended toys are just toys that can be played with a variety of ways depending on your child's mood and imagination. It's the same with open-ended activities.
The benefits of open-ended play are that it gives your child space to create and to let their imagination run wild. This is why kids love to play with kitchen utensils and cardboard boxes! They're great for helping kids play independently without needing mom or dad to entertain them.
Also, they don't require any planning or preparation on your part (other than having the toys or supplies) and usually don't require much clean up. So it's a win for everyone.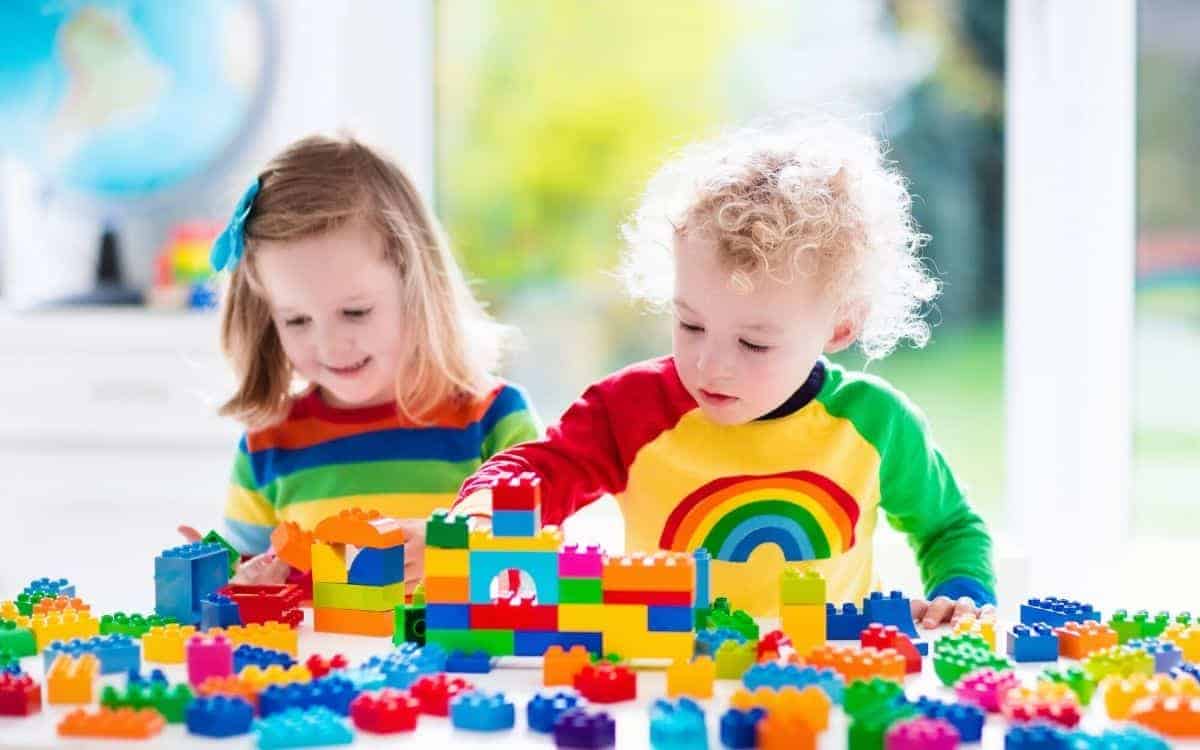 KEEP KIDS BUSY WITH OPEN-ENDED TOYS
I've found that open-ended toys are the best investment when it comes to toys for my kids. They're timeless so they never go out of vogue.
(Yeah, I don't think my grandkids will be playing with L.O.L. dolls).
And they really do keep my kids happily playing for hours. Here are our favorite open-ended toys:

SET THEM UP WITH EASY ARTS & CRAFT
Open-ended arts and crafts activities are awesome screen-free ways to keep kids busy at home. Instead of a specific craft or structured activity, letting them run wild with their imaginations gives them freedom and you some time!
I don't do elaborate kid's crafts that I find on Pinterest. Instead, we're all about no-prep arts and crafts that keep my kids busy for hours.
Here are some ideas:
Need more easy activities for your toddlers? Check out 20+ Super Easy Activities for Toddlers.

OUTDOOR OPEN-ENDED OUTDOOR TOYS
Sending kids to the backyard to play in the great outdoors not only allows you to get stuff done and gives them creative play, it also keeps messes from building in the home (which just is more work for you).
Some ideas include:
LET YOUR CHILD TAKE A FUN BUBBLE BATH
If you child is old enough to be unsupervised in the tub (or you can grab your laptop and work in the bathroom) bath time is a great activity for kids. You can even add to the fun with:
Since I run a tight ship at bedtime, my girls don't get to spend a lot of time playing during their evening bath. And I certainly never let them play with the bath paints and crayons they've been gifted over the years.
Which is why they love to take fun bubble baths in the middle of the day and play, paint, and color until they're all pruny.
YOU CAN ENTERTAIN YOUR CHILD WITHOUT T.V.
So make sure you have some open-ended toys and activities handy when you need easy ways to keep your kids busy so you can get stuff done. They provide hours of creative play for your kids and give you the time you need to clean, work, do your taxes etc.
Need help organizing your day? Then check out the free daily planner below.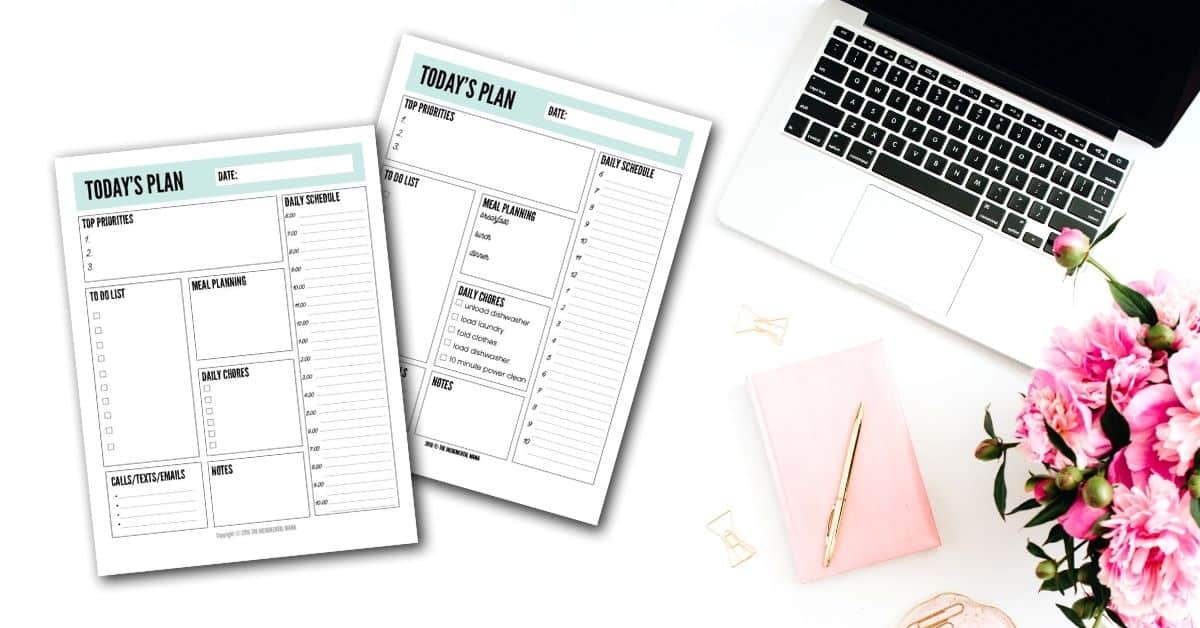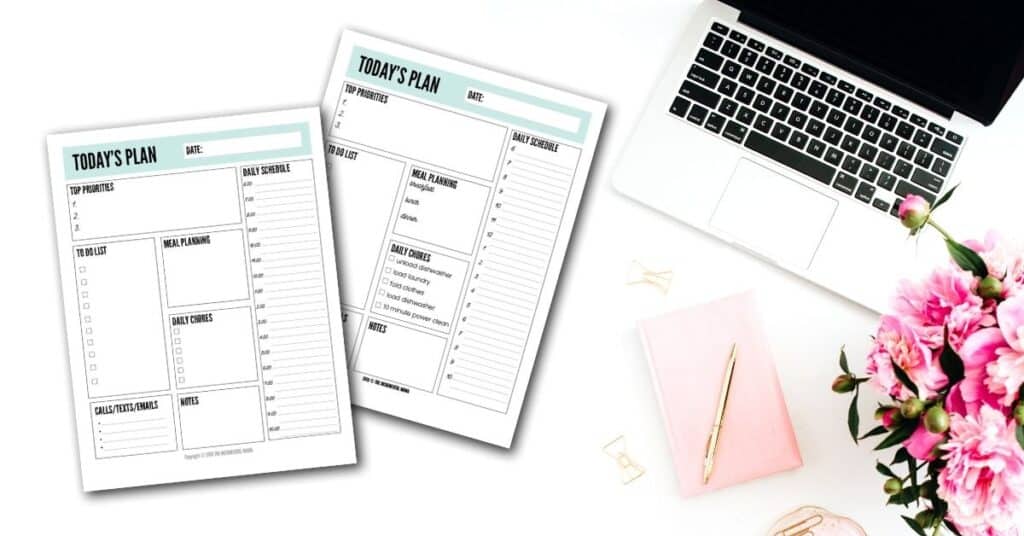 YOU MAY ALSO LIKE:
20+ Super Easy Activities for Toddler
13 Ways to Get Your Kids Excited About Chores
How to Quickly Pack Healthy School Lunches