I'm always on the hunt for simple and nutritious recipes. But when it's hot outside, I'm 100% all about healthy and easy summer salad recipes that I can whip up without heating up my kitchen.
Because here in AZ, during the summer months turning on the oven means a sweaty, muggy house. Well, that's what I get for living on the surface of the sun.
And these recipes are wonderful. Not only are they healthy and easy, but these salads are really quick to make. Most can be made within minutes and don't involve any cooking (whoot-whoot!). And they're all jam packed with healthy veggie goodness.
Whether you need a side to take to a BBQ, or are looking for a salad that can be a tasty stand-alone meal, these recipes are what you're looking for.
RELATED: 7 Quick & Healthy Dinners Under 30 Minutes
RELATED: 10 Delicious Mason jar Salad Recipes for Easy Meal Prep
15 Healthy & Easy Summer Salad Recipes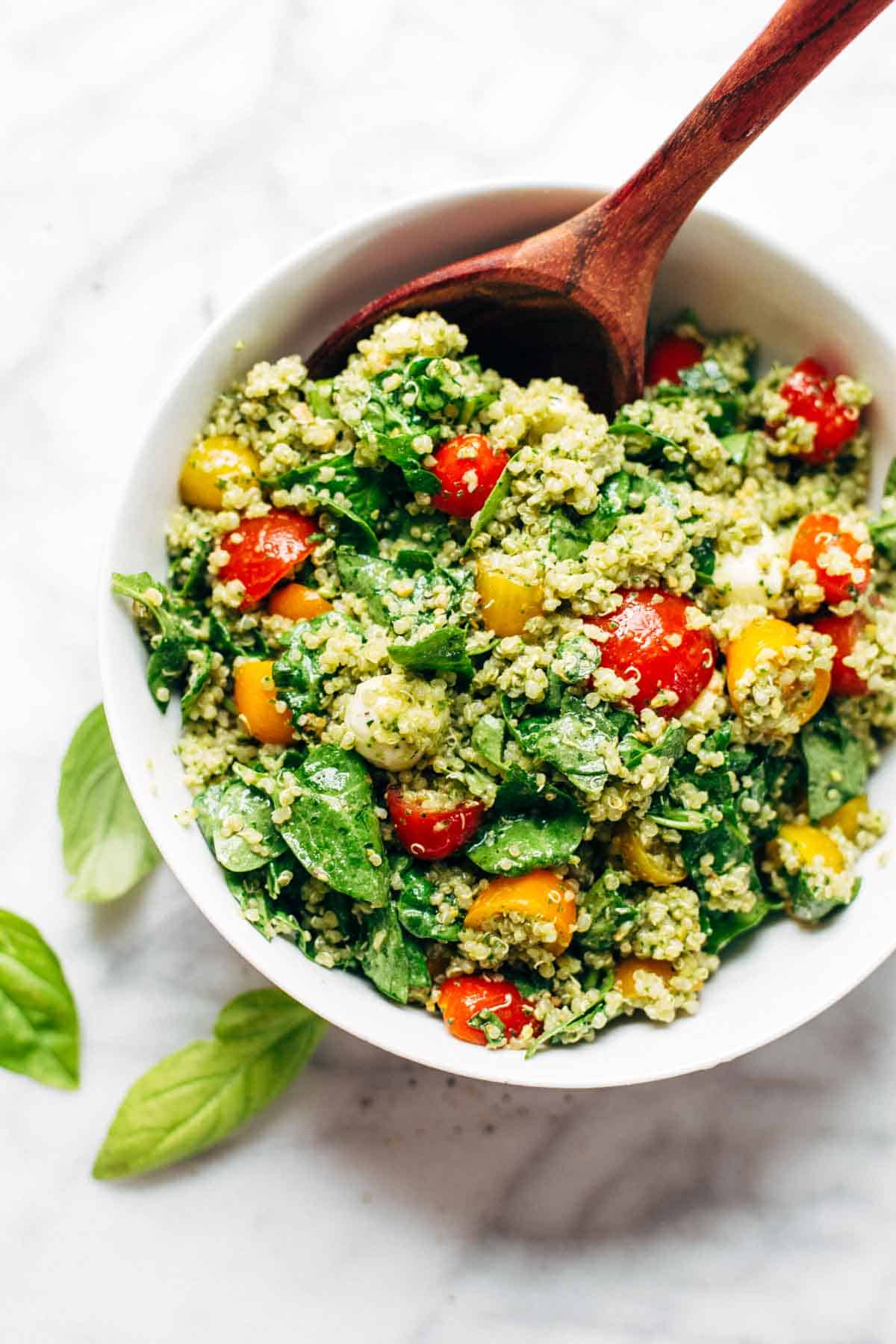 1. Green Goddess Quinoa Summer Salad from Pinch of Yum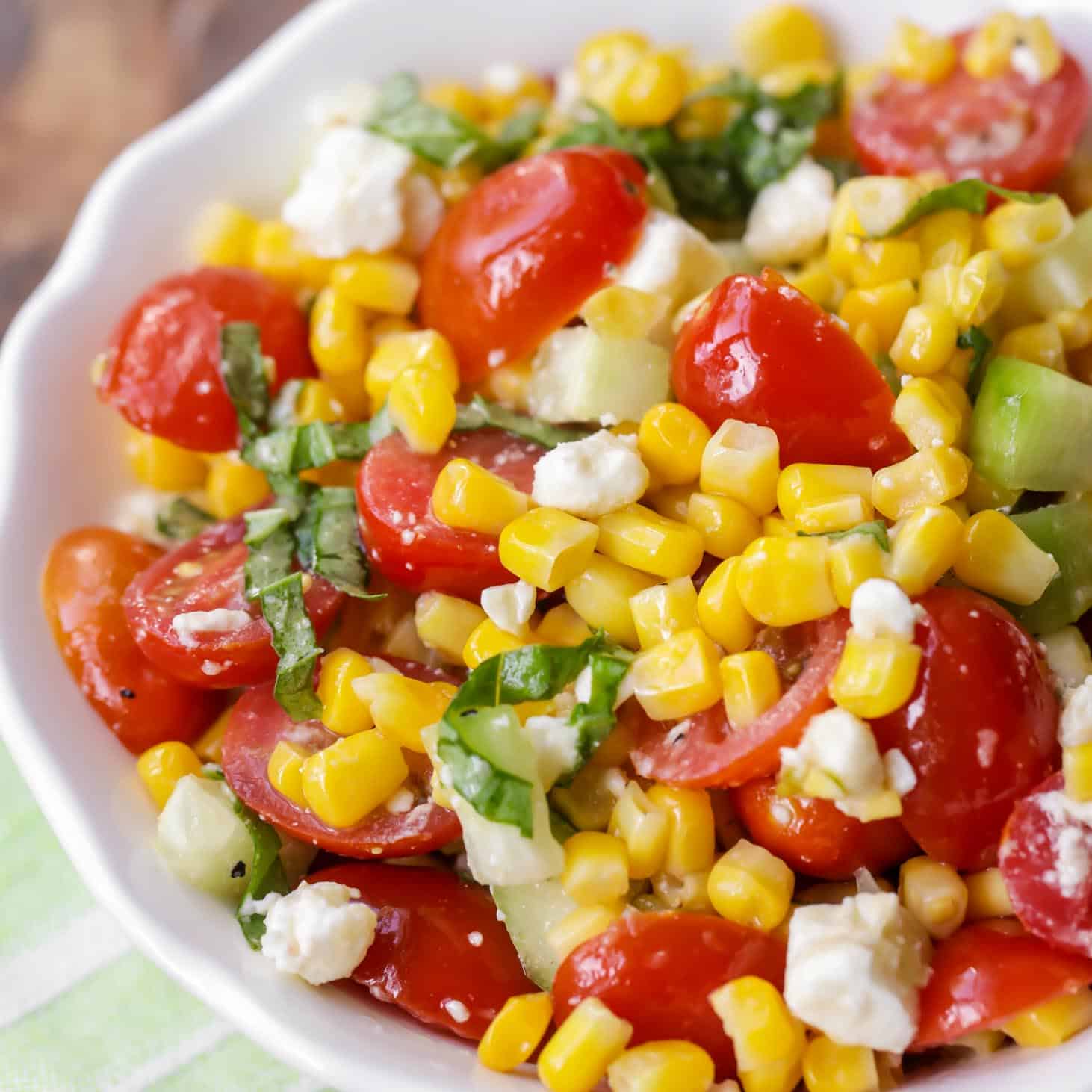 2. Summer Corn Salad from Lil Luna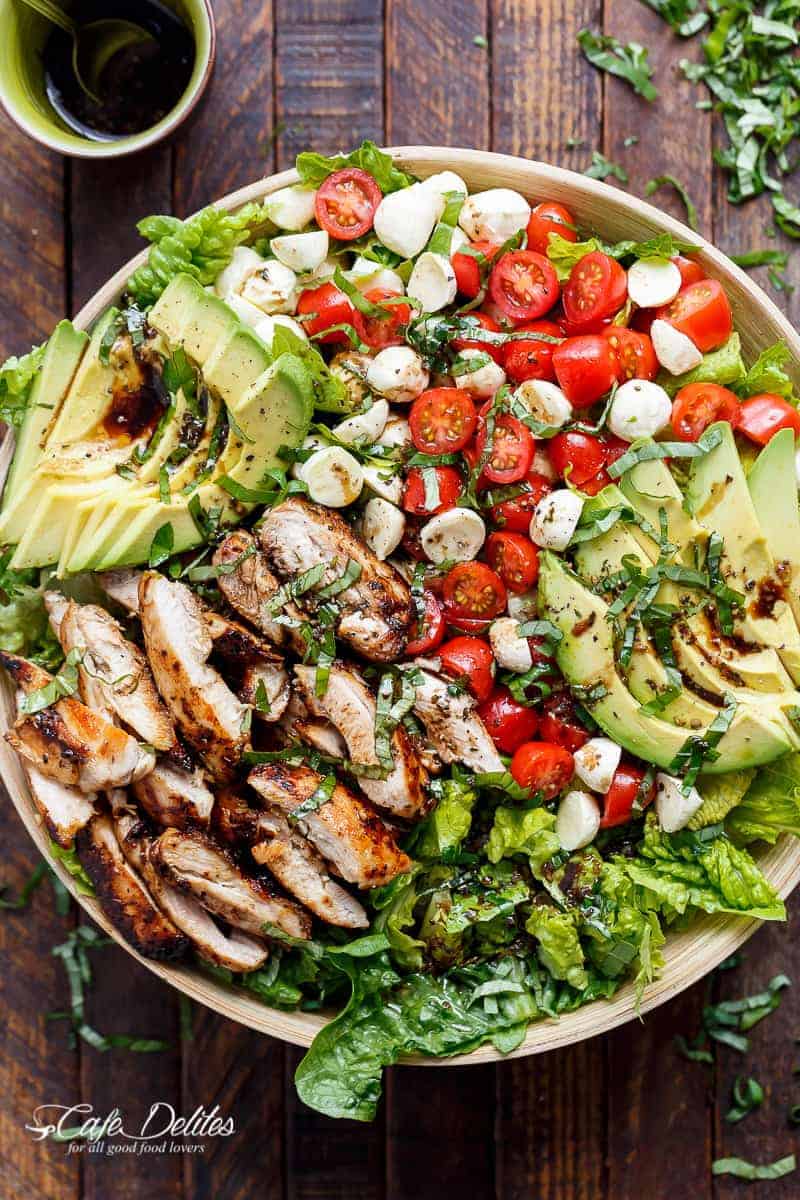 3. Chicken Avocado Caprese Salad from Cafe Delites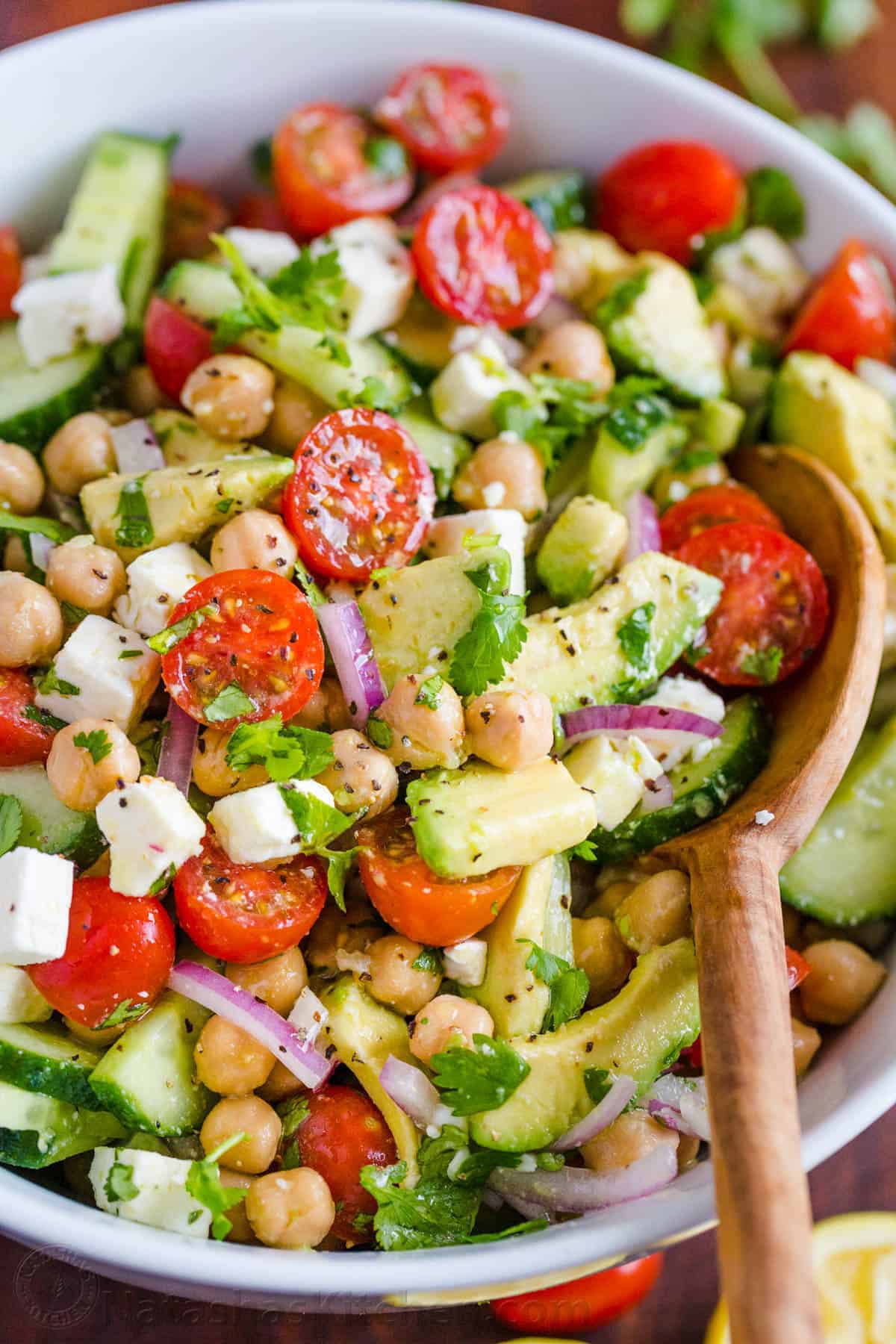 4. Chickpea Salad Recipe from Natasha's Kitchen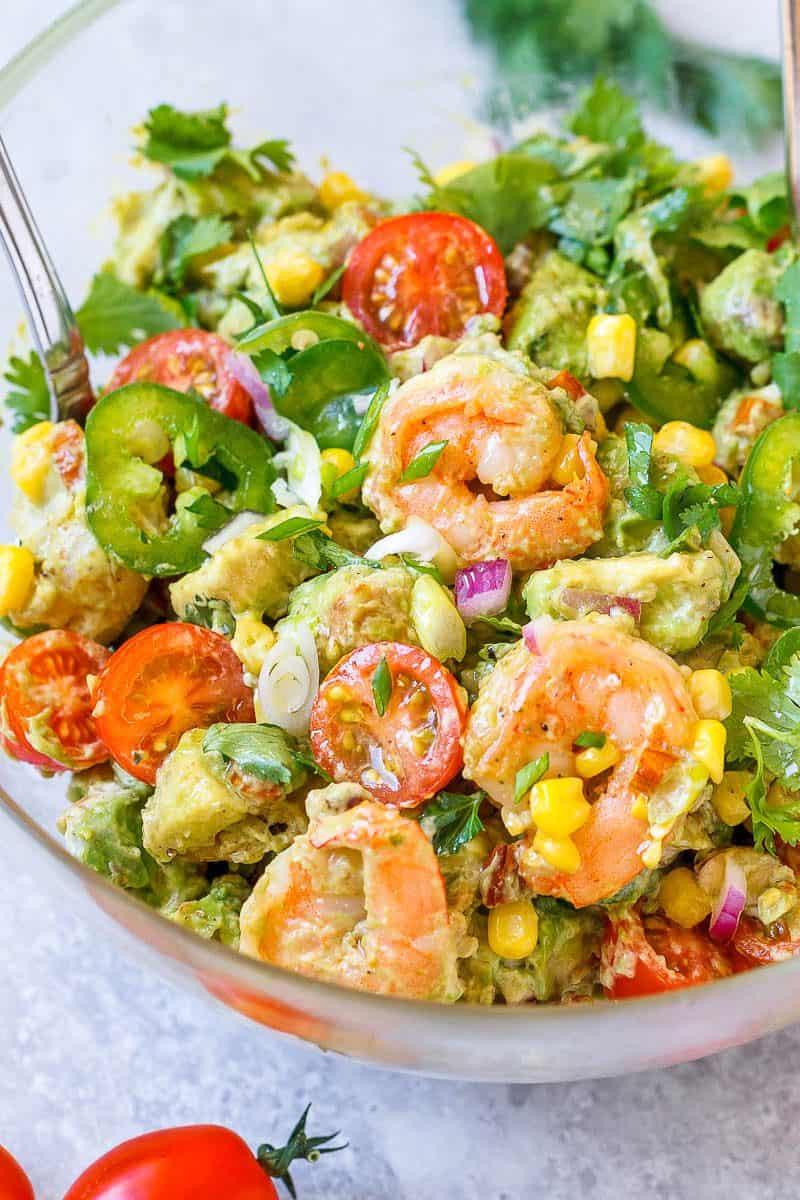 5. Shrimp Avocado Corn Salad w/ Summer Viniagrette from eatwell101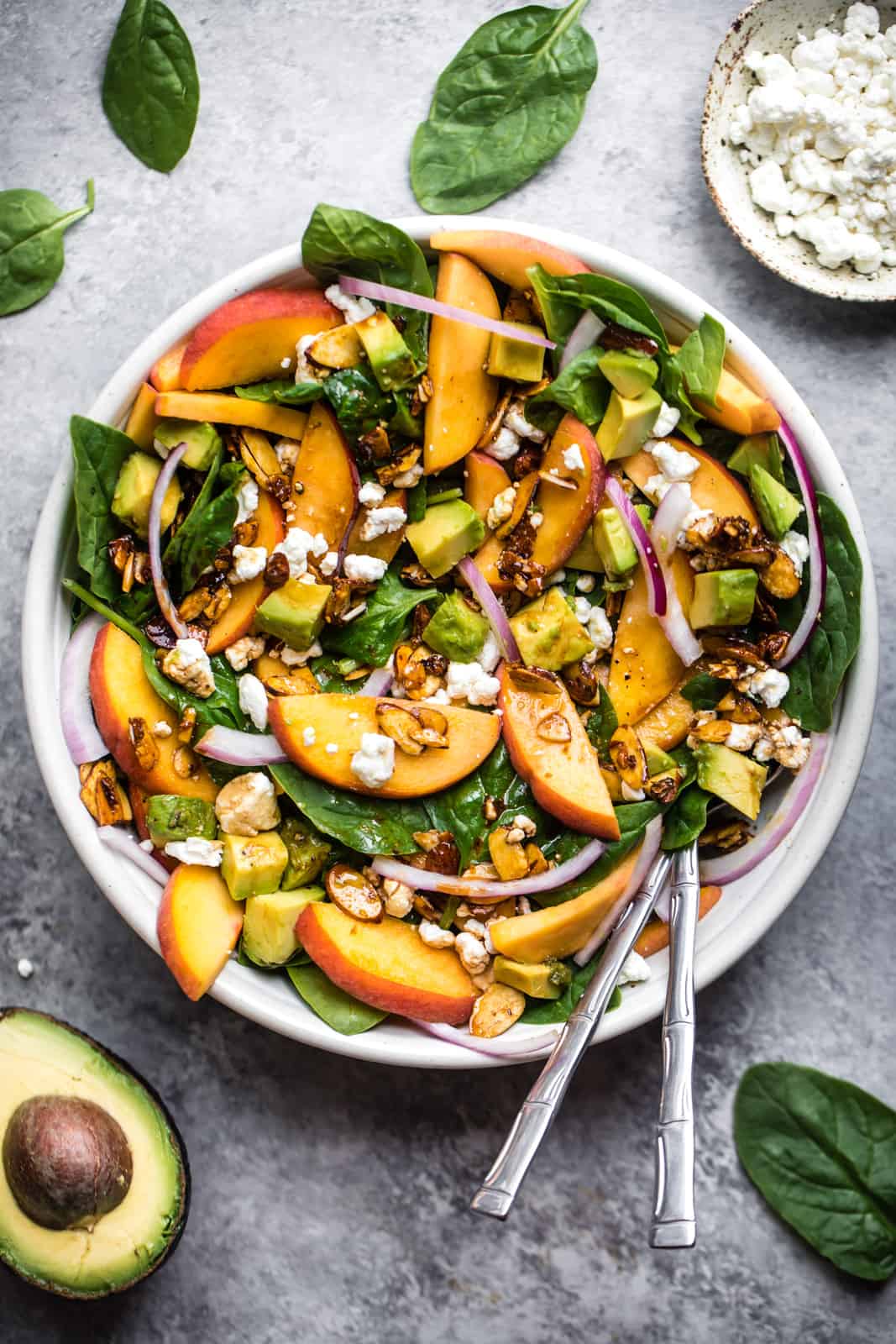 6. Summer Peach Spinach Salad from Ambitious Kitchen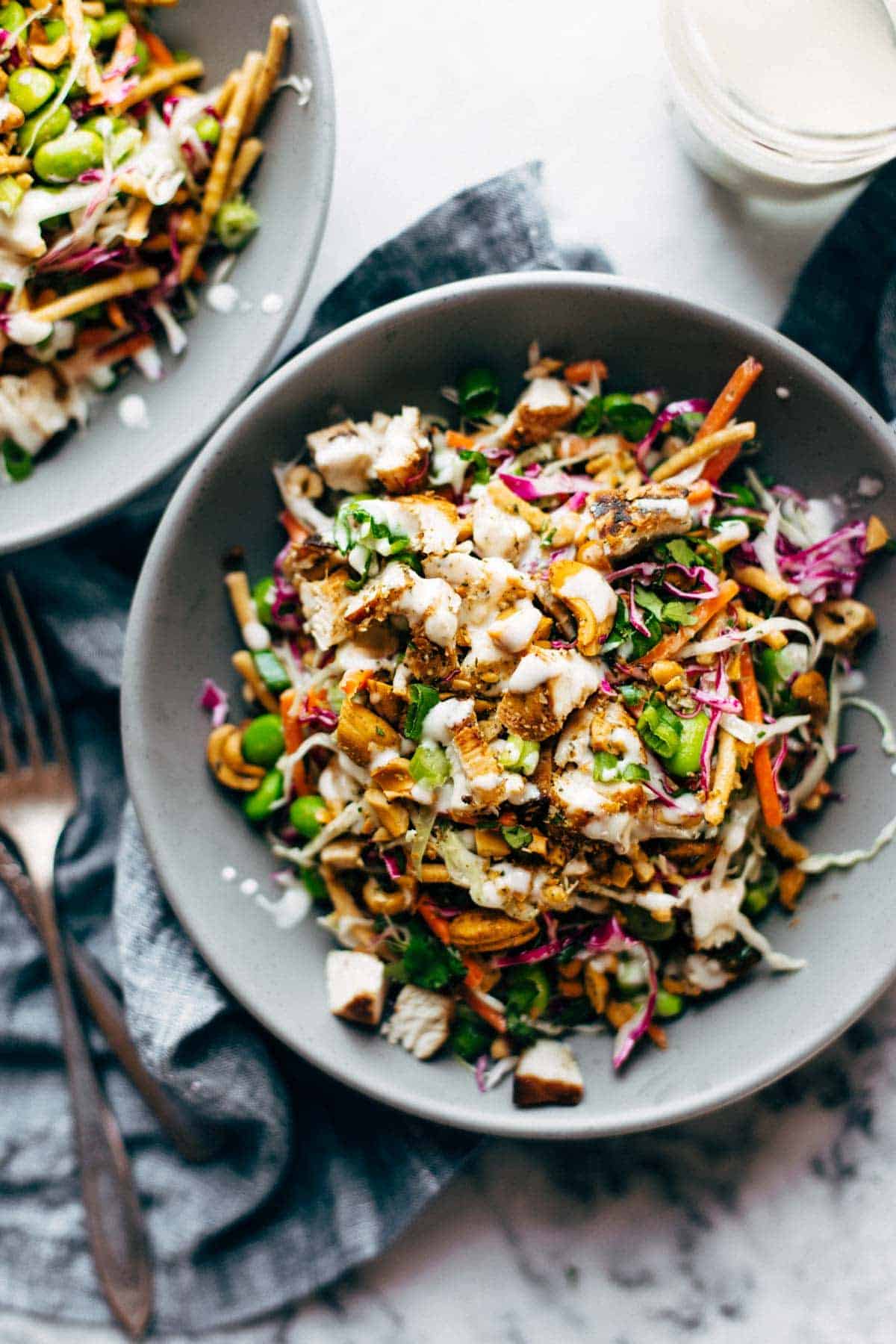 7. Cashew Crunch Salad w/Sesame Dressing from Pinch of Yum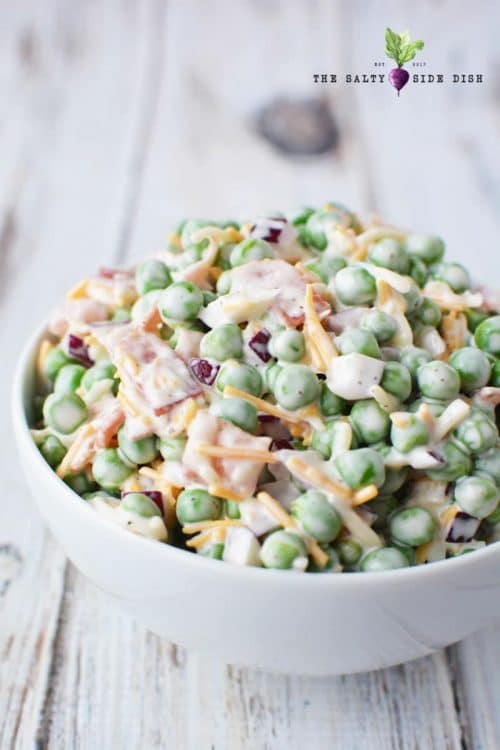 8. Cream Pea Salad w/ Red Onions and Cheese from Salty Side Dish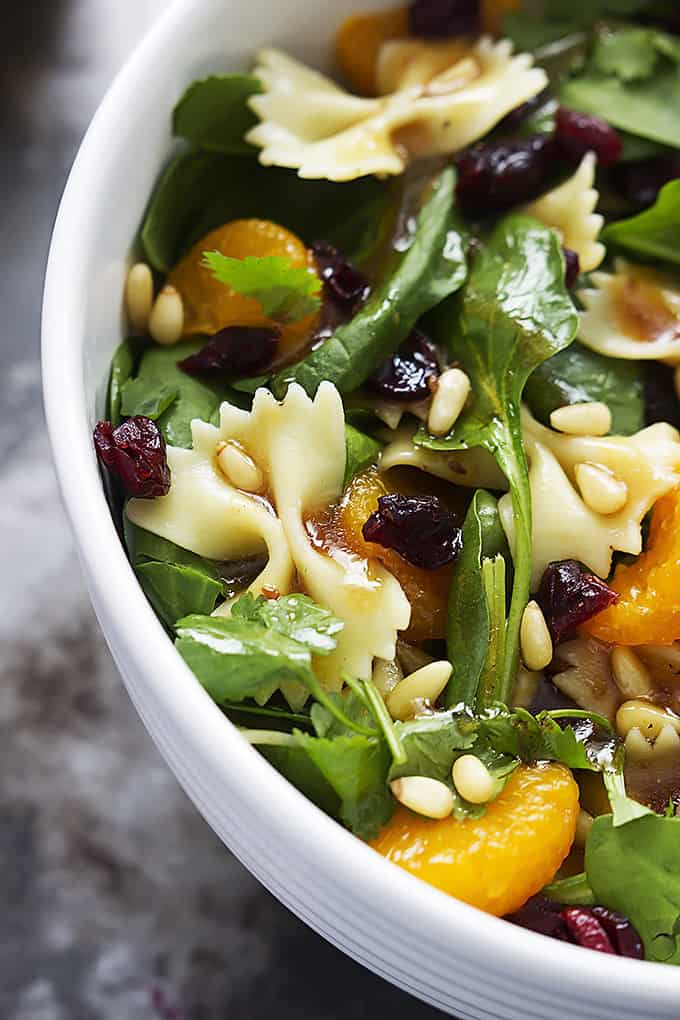 9. Mandarin Pasta Spinach w/ Teriyaki Dressing from Creme de la Crumb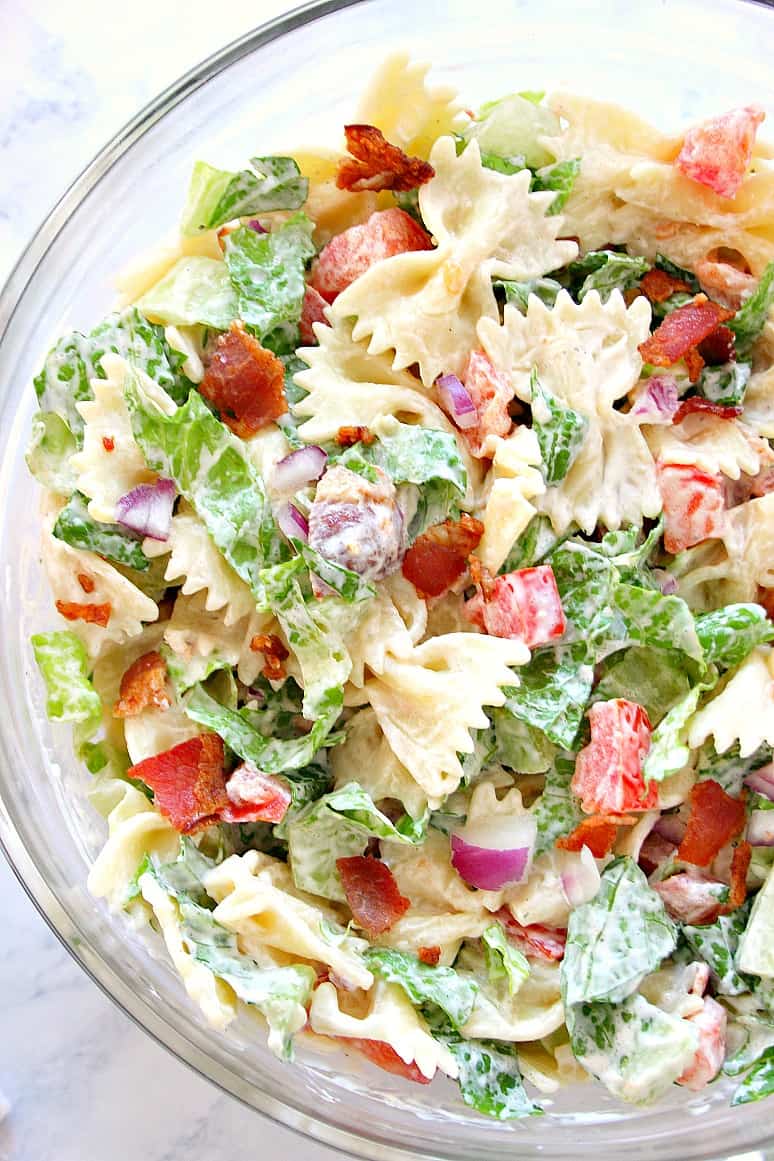 10. BLT Pasta Salad Recipe from Crunchy Creamy Sweet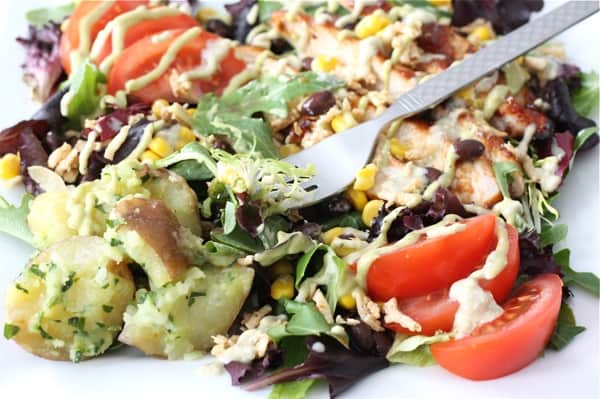 11. BBQ Chicken Salad from Two Peas in their Pod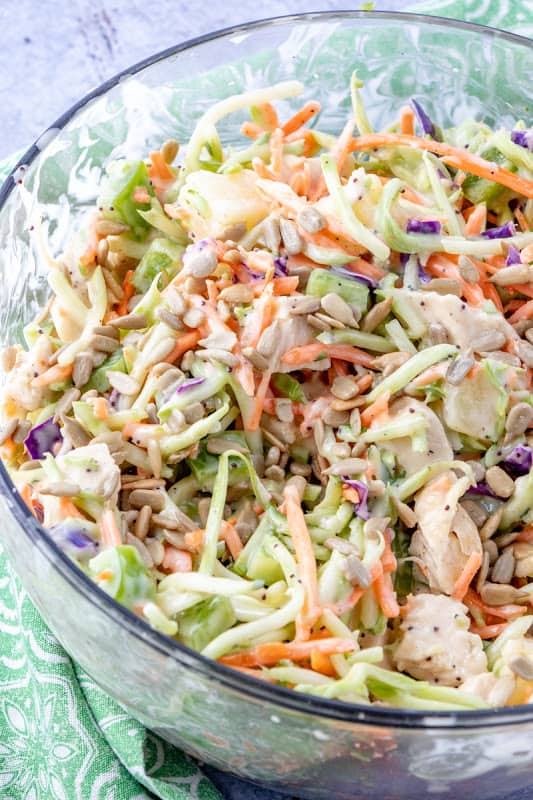 12. Crunchy Poppyseed Chicken Salad Recipe from Hot Eats and Cool Reads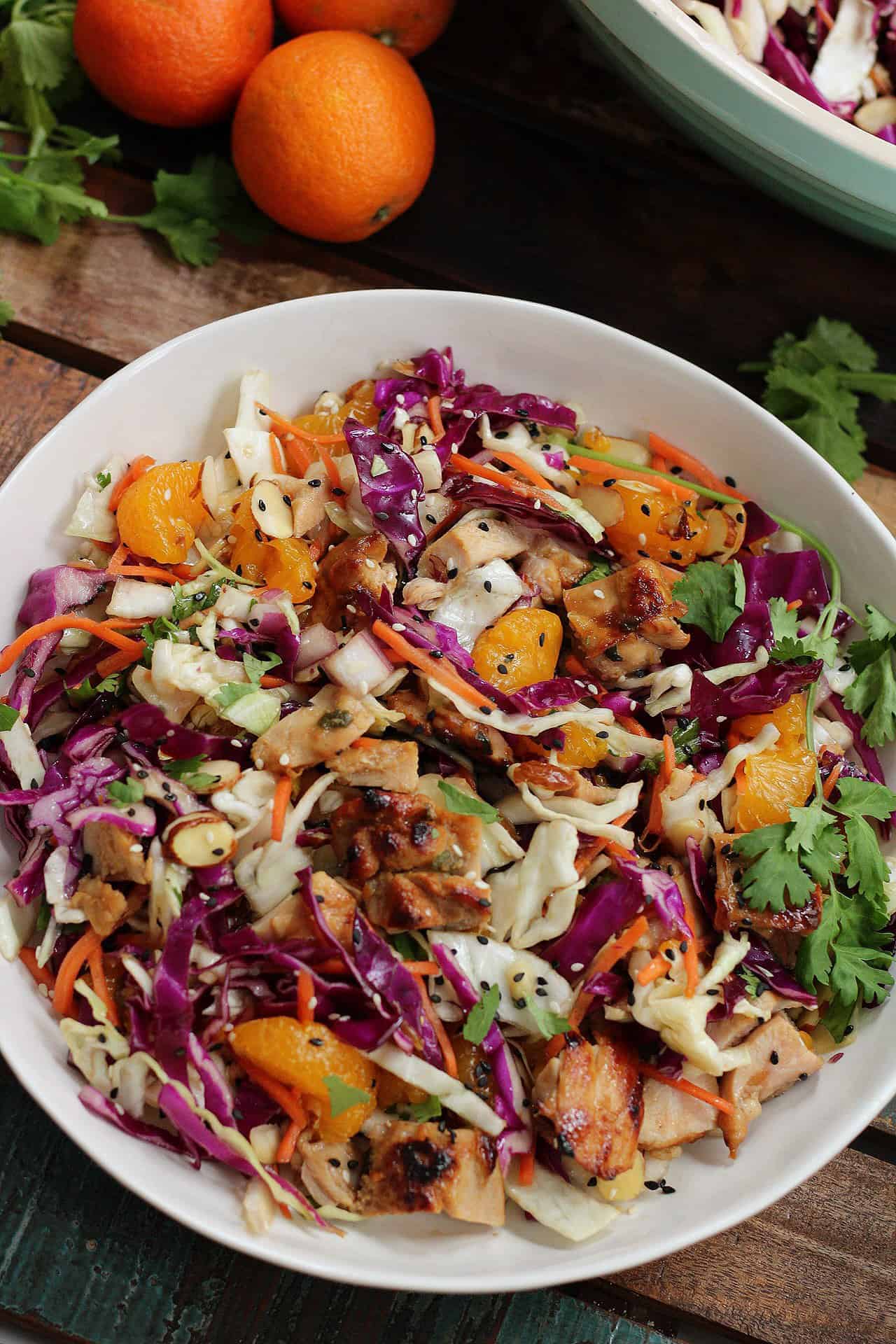 13. Sesame Chicken Chopped Salad from Whole Kitchen Sink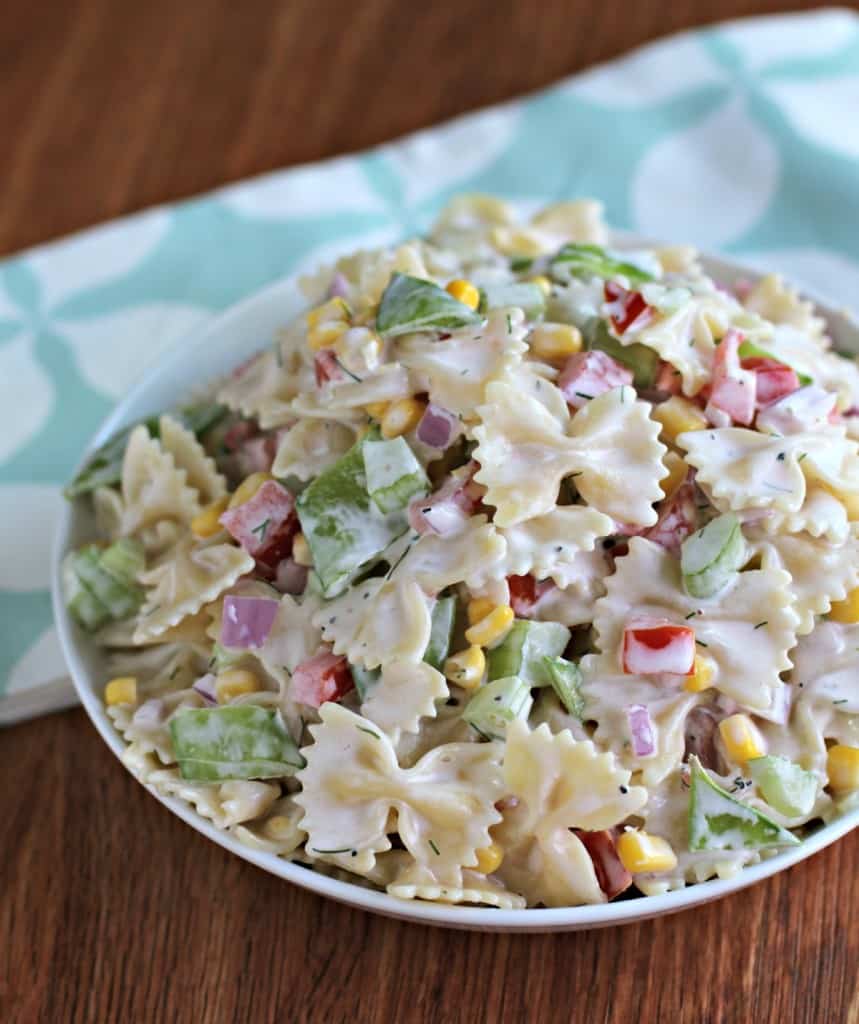 14. Summer Garden Pasta Salad from That's My Home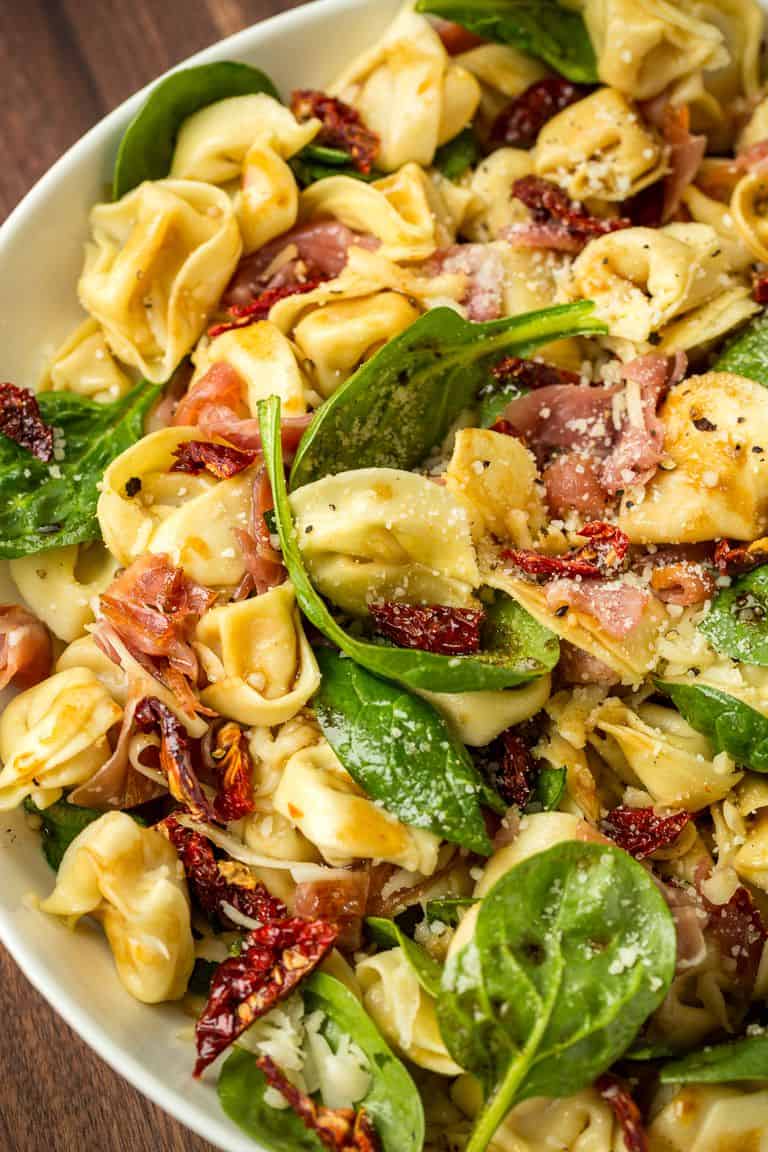 15. Tuscan Tortellini Salad from delish
Make Life Easy w/ These Quick and Refreshing Summer Salads
There you have it! May your house stay cool and your bellies full of deliciousness this summer.
RELATED: 7 Quick & Healthy Dinners Under 30 Minutes
RELATED: 10 Delicious Mason jar Salad Recipes for Easy Meal Prep