Despite the admonition of old ladies on the grocery store to "enjoy every moment!" the truth is, there are some moments that are simply to be endured.
Like the time I had just finished vacuuming with 4 kids four and under. And I was just excited to actually see a clean floor.
But to my horror, while I was occupied with the vacuum and my dreams of a tidy house, my 3 year old had raided the pantry, found a bag of chips and basically sprinkled the carpet with chip pieces.
The floor was dirtier than when I had started vacuuming.
[sigh]
It can feel really tough to be a happy mom all of the times.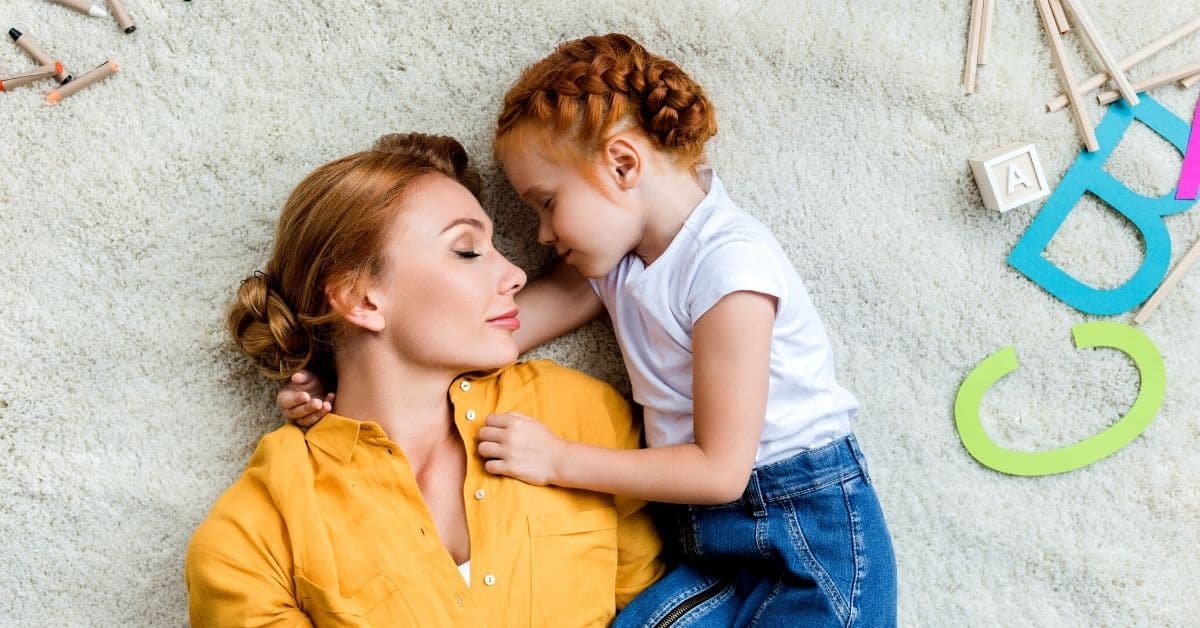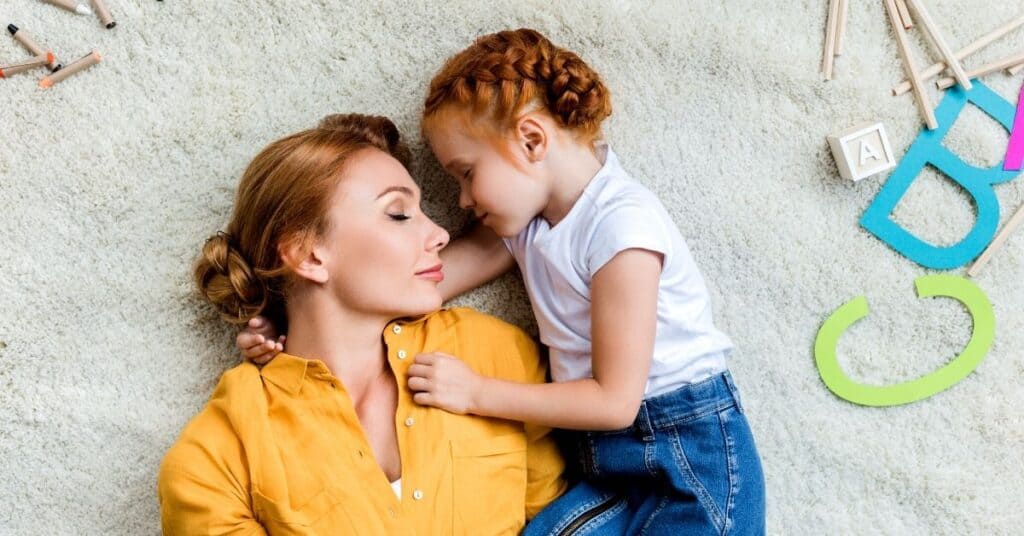 HAPPY MOMS MAKE FOR HAPPY FAMILIES
But we all know that mom life can be pretty dang magical too.
It brings moments where your heart feels like it's going to burst from joy and happiness. Like when your toddler throws her chubby arms around you says "I wub you, mama."
Or when you see your child's first soccer game or dance recital and you're overwhelmed with love and gratitude for your children and your life.
While it's difficult to be happy ALL THE TIME, I've found that moms are the mood thermostats for the home. Happy moms make for happy families.
10 THINGS HAPPY MOMS DO EVERYDAY
While there are unavoidable ups and downs to parenthood, the trick is to make the happy moments more frequent and reduce the frustration.
And that's what these 10 tips are all about: making simple changes that increase daily happiness while reducing frustrations.
Here are 10 daily practices to help you to be a happier mom.
1) WAKE-UP BEFORE YOUR KIDS (EVEN IF IT'S JUST 15 MINUTES)
Nothing changed my mom life more than when I started to wake up before my kids and take time for myself every morning. Suddenly I was happier, got more done everyday and felt like I had more time. It was seriously like my fairy godmother waved a magical wand over my whole life.
Whether you exercise, read, meditate, pray, or write your to-do list, take time for yourself first thing. Filling your own cup first thing in the morning enables you to lift up and help those around you. Even if you just wake up a few minutes earlier, you'll feel the benefit.
If you, like myself, are NOT a morning person and need extra help to wake up in the mornings, here are some awesome tips to help get you out of bed in the morning.
And if you're really ready to rock your morning routine, check out this 5-day morning makeover email challenge.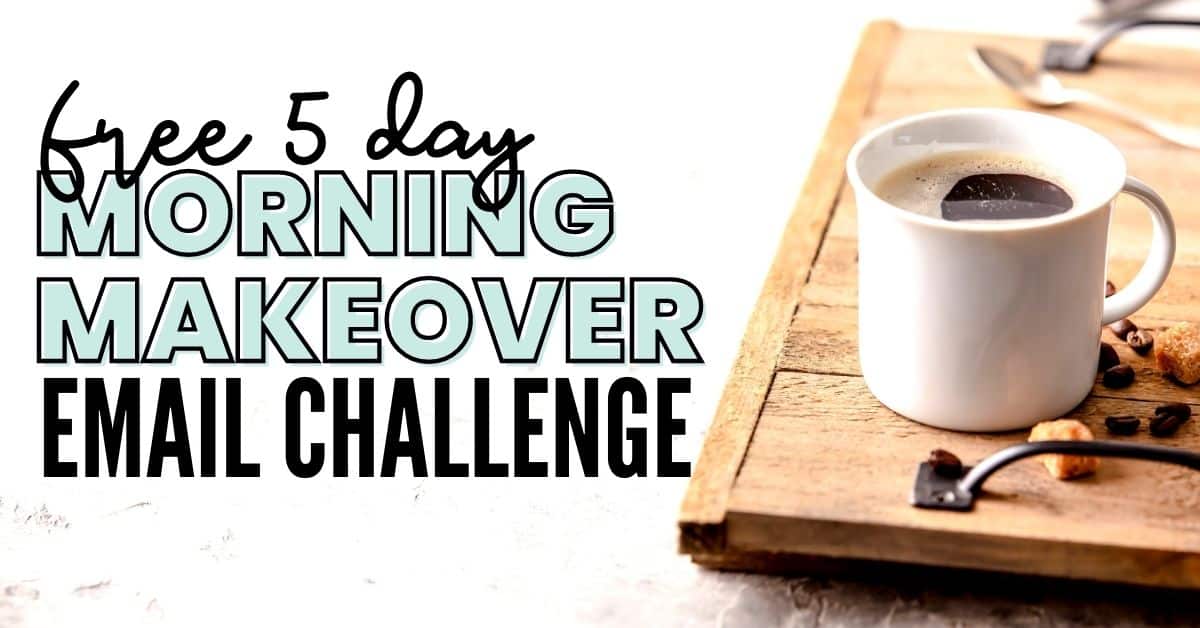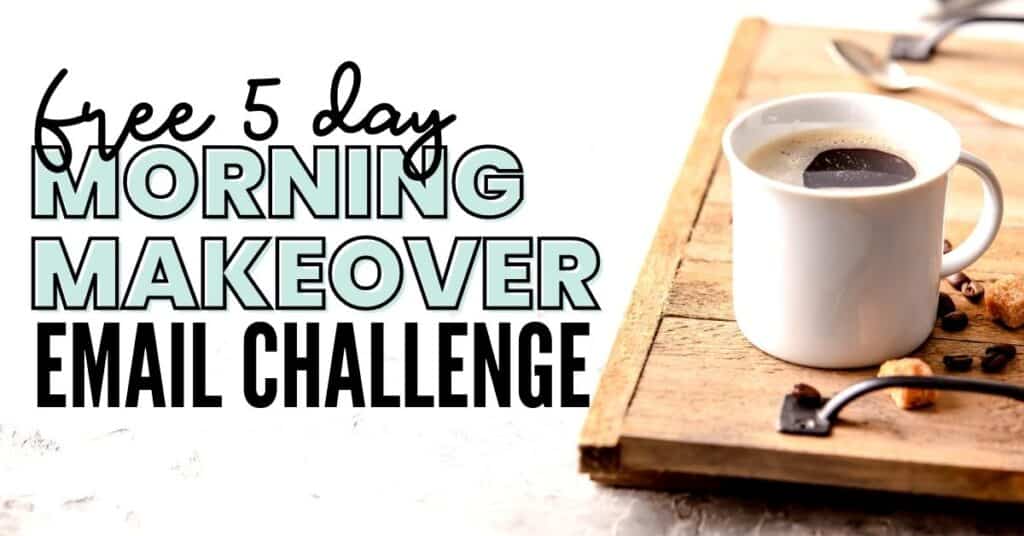 2) MAKE YOUR BED EVERY DAY.
It takes just a minute or two and will start your day off by creating order and feeling accomplished–two feelings we can't get enough of as moms!
If I'm being honest, I totally used to think making my bed was completely pointless. But I was so wrong.
Once I built it into my daily routine, I found that making my bed started my day with this glorious jolt of satisfaction and accomplishment. As my children go about their day as agents of destruction, I can always look at my perfectly made bed and feel a sense of relief and order amidst my daily chaos.
Plus, slipping into a made bed at the end of the day simply feels better.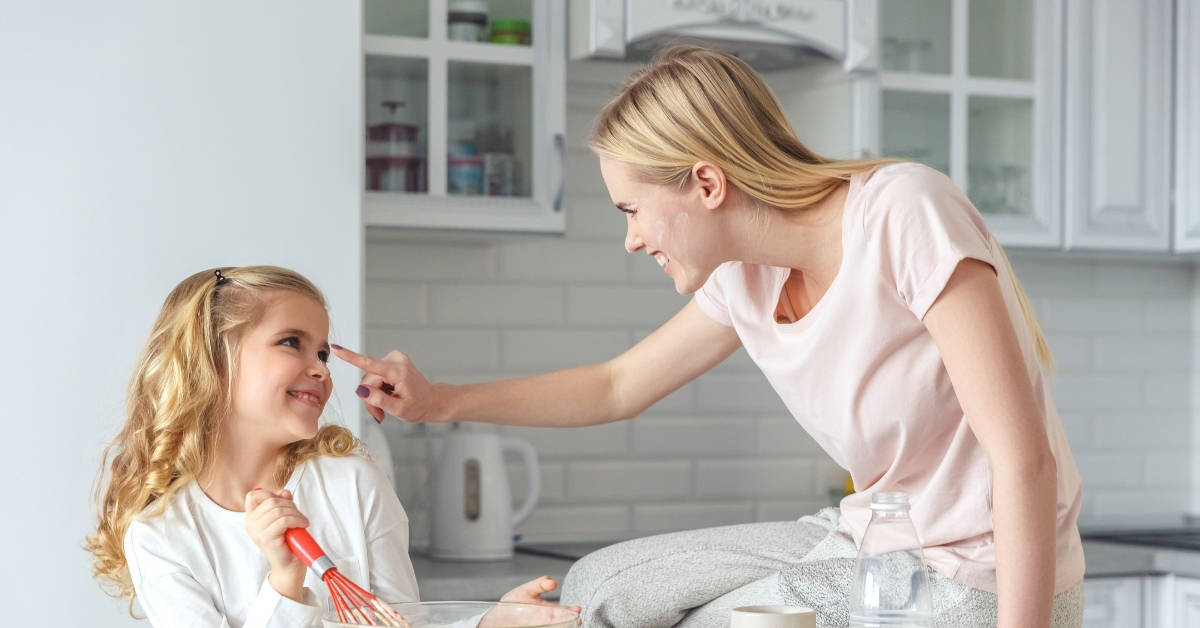 3) EXERCISE
While wanting to look good and fit is often our motivation for exercising (hey, we're human!), the other benefits of exercising just might be more beneficial for moms. Exercise boosts your mood, increases your energy level and focus, and helps you sleep better. What mom couldn't use more of all of those things?
Even if you can't do more than 15 minutes (and everybody can do at least that), doing that 15 minutes of exercise every single day is going to create massive changes. You're going to not just be a happy mom, but a productive and healthy one.
For ideas on ways to fit a workout into your day, check out 10 Ways For Busy Moms to Fit In a Quick Workout at Home.
4) SET BOUNDARIES FOR YOUR SMARTPHONE.
Have you ever been a the doctor's office, the park, or even just been sitting in your living room scrolling through your phone and then suddenly your kid start throwing the most epic tantrum known to man?
So you get frustrated and snap at your suddenly naughty child, and then it's just a grumpy situation all over the place?
It's definitely happened to me a time or 20.
Because when we are on our phones, we are no longer engaged with the world outside of our phones. We need a break, right? So we check an app on our phone and completely check out of everything else.
Which means we're disengaged from our kids.
And because the crave a connection with us, they act out. That's how they know they can get us off our phones and back to the land of the real and breathing.
But don't get me wrong. I don't think smartphones are the destroyer of civilizations. Smartphones can help life be more efficient and productive.
In fact, there are so many fantastic apps and features that can boost your productivity and help you stay organized. Here are some tips to be smart about your smartphone.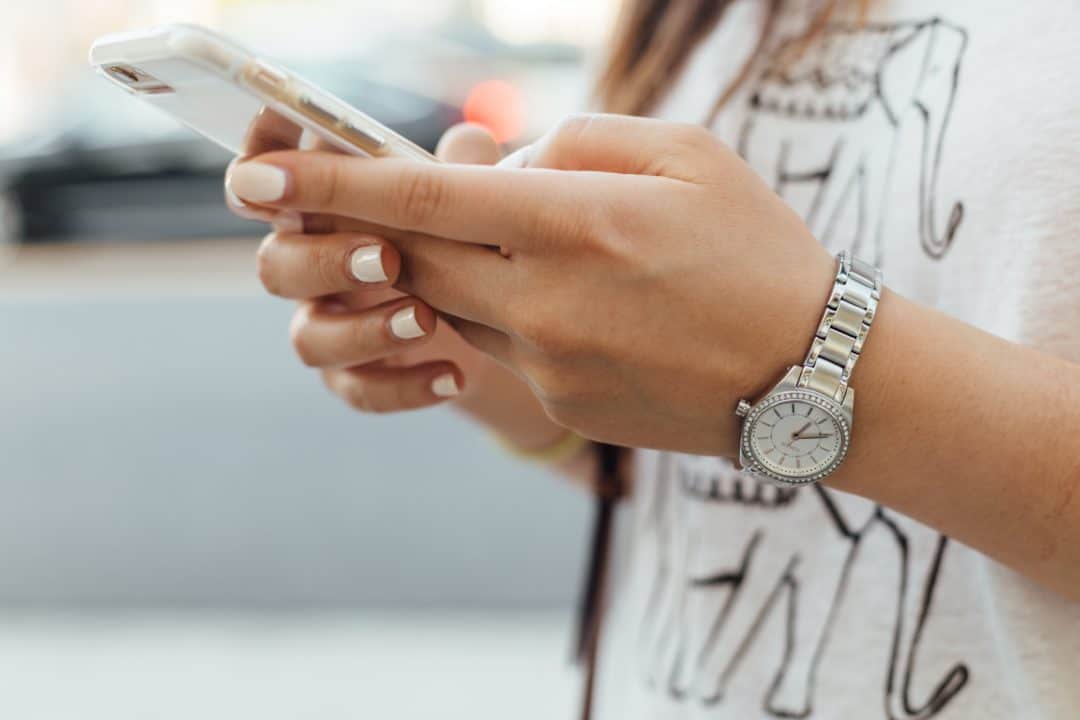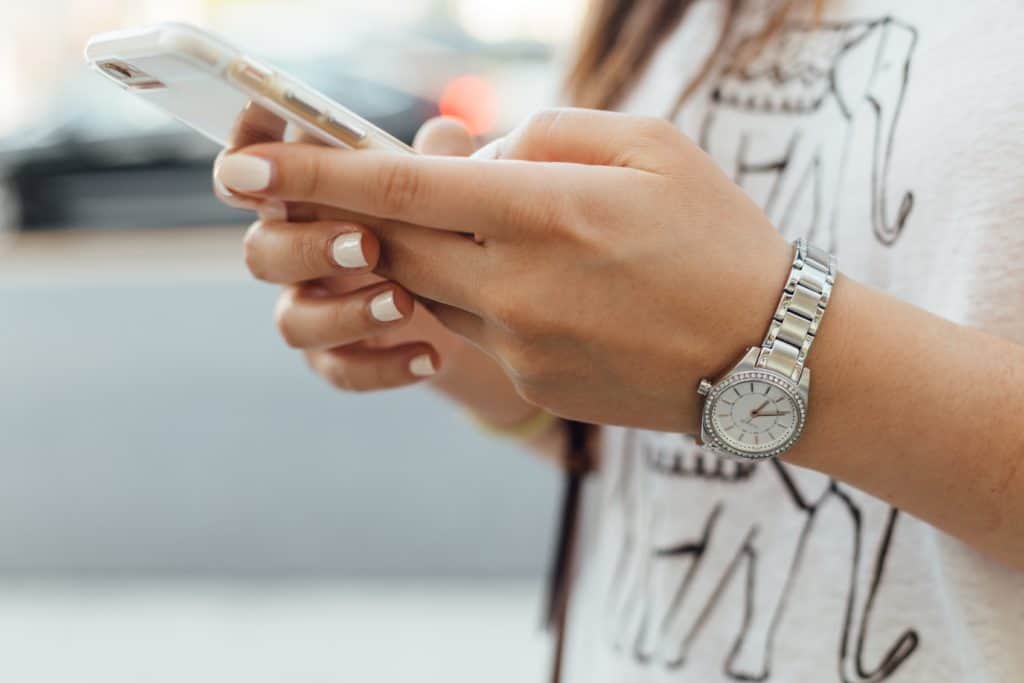 5) HUG YOUR PARTNER FOR AT LEAST 20 SECONDS A DAY.
After a busy, hectic day away from one another, it's all too easy to feel disconnected from your partner.
In fact, when my husband comes home, I'm usually exhausted and overwhelmed by all that's happened in the day. I feel anything but deeply connected to my spouse.
But then I read about how we respond physiologically to hugs: they can help you relax, build your relationship, and boost your mood. Hugging releases oxytocin which creates feelings of trust and it also helps to relax your body.
So now, when my husband walks in the door we come together for a nice long hug and it's been such a pleasant little mood booster.
While it may seem silly to schedule hugs, figure out where a nice long hug will fit into your schedule and make sure you hug it out regularly.
6) SNUGGLE EACH CHILD INDIVIDUALLY GIVING THEM 100% FOCUS.
When I snuggle my children, I can literally feel the tension leaving their bodies. In addition to building important connections with my kids, more snuggles has meant fewer tantrums in our home.
No matter how chaotic your day, give at least a few minutes of snuggles and undivided attention to each child. Snuggling is going to build your relationship with your child and make everyone happier.
It's amazing the peace it'll bring to your home. Your kids will have fewer meltdowns and you'll all be much happier.
7) CHOOSE YOUR BATTLES WISELY.
With your spouse and your children, make sure you choose the right things to focus on. Whether battling over mismatched clothes, messy hair, toilet training, or a picky child, make sure you're picking the right battles and letting the rest go.
Personally, I let my girls dress themselves. And we don't really do hair around these parts.
Sure, they are often clad in a mismatched array of patterns and colors. And yes, they go to school with messy bed head. But they're happy, developing a sense of self, and it's one less thing for me to worry about.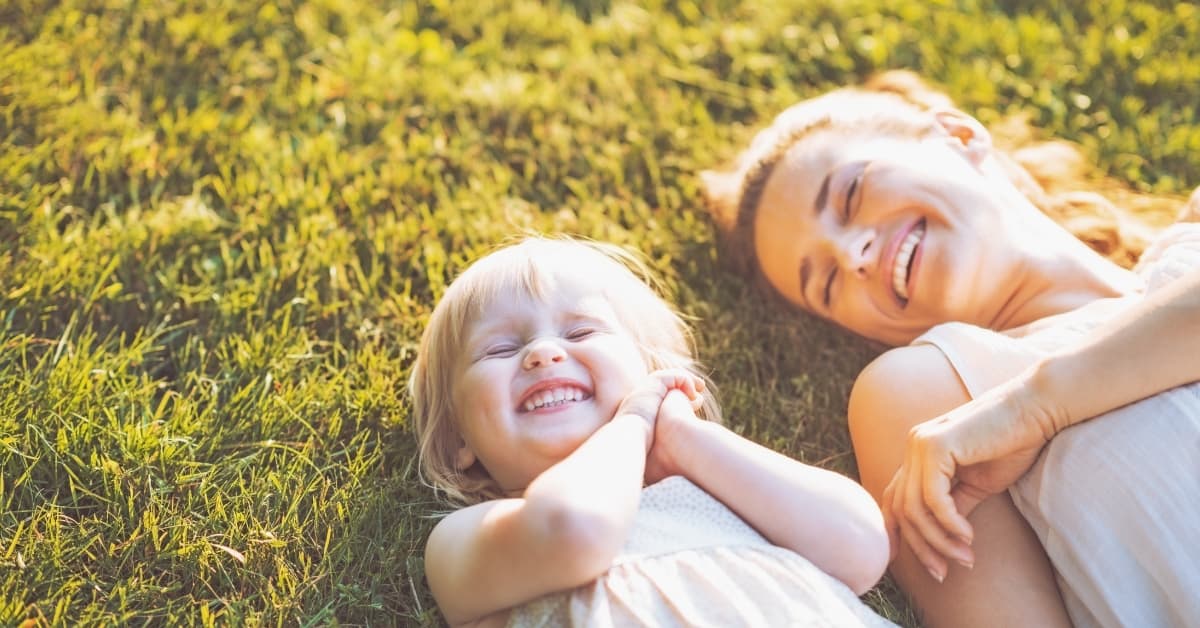 8) SCHEDULE INTENTIONAL DOWNTIME AT THE END OF THE DAY.
My natural inclination after putting my kids down is to stare at a screen and eat sugar. After a long chaotic day, that's what my body wants.
While binging on Netflix and cookies may be comforting, it's not the best recipe for quality sleep or true relaxation. Instead, I've found that crafting and intentional relaxing evening routine has been very helpful in reducing stress and sleeping well.
Some possible ideas:
hot bath
read a book
journal
(For more on creating a fantastic evening routine, click here.)
9) END YOUR DAY WITH GRATITUDE
Gratitude is an amazing mood-booster. And no matter how crummy your day or life may feel, when you dig deep to find the things you're grateful for, you can't help but feel warm fuzzies.
One thing my husband and I do while we're getting into bed, is share our "top ten" list of things we were grateful for that day. This practice not only builds my relationship with my spouse, but it brings a sense of joy to reflect on all the good things that happened. Focusing on the positives brings sunshine to even the cloudiest of days.
Some ideas:
keep a gratitude journal
share with a spouse or children
pray or meditate with focus on gratitude
10) MAKE YOUR SLEEP A TOP PRIORITY.
I can't tell you how many times I've sacrificed sleep in order to clean my house. Because getting my house clean with my children awake is like brushing my teeth and eating Oreos.
But you know what I've learned? Sleep is much more important than a clean house. Your sleep is directly related to your mood, your energy, your health, and how you interact with others. Plus, sleep deprivation can be seriously dangerous: sleep deprived drivers cause deaths every single day.
When it comes down to it, mom getting enough sleep = happy home.
Need help? Here are 10 amazing strategies that can help you get dramatically better sleep tonight.
IT JUST TAKES A FEW MINUTES TO BE A HAPPIER MOM
These tips are all quick and easy happiness boosters. While none of these strategies takes more than a couple of minutes, each of them will inject a burst of happiness into your day.
So pick one or two and start building them into your daily routine so you can be a happy mom and create a happier home. You've got this!
ADDITIONAL RESOURCES: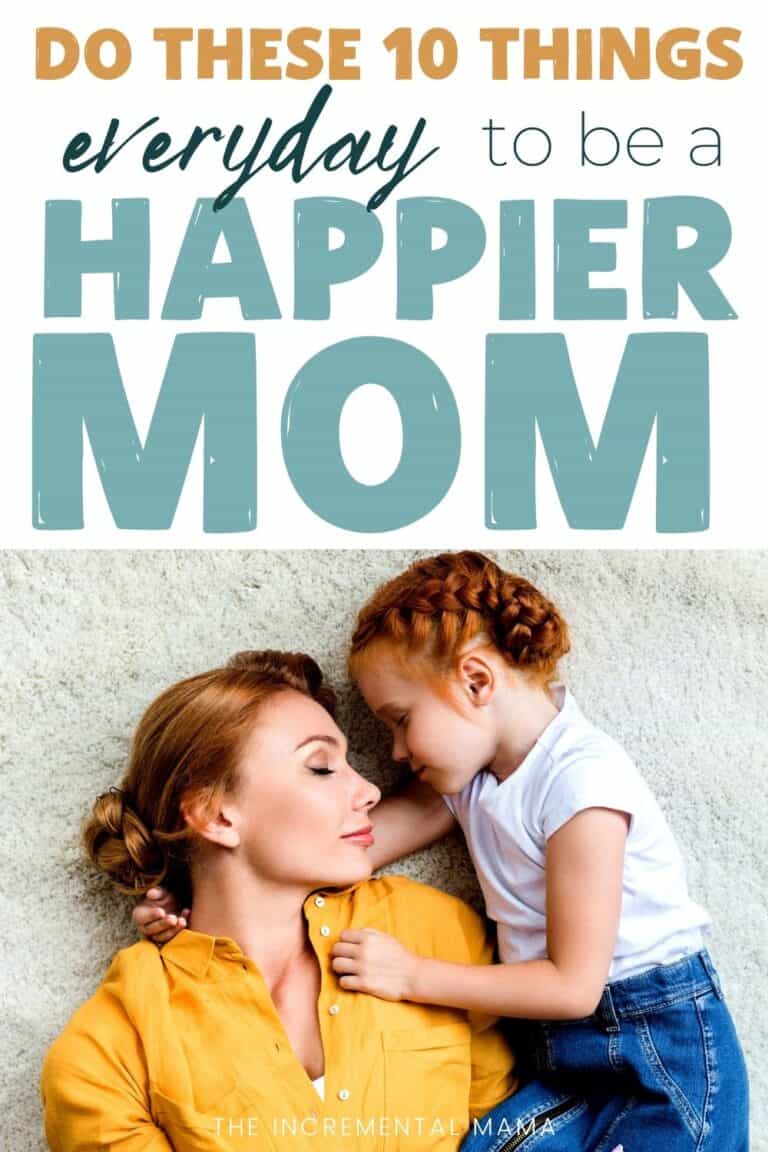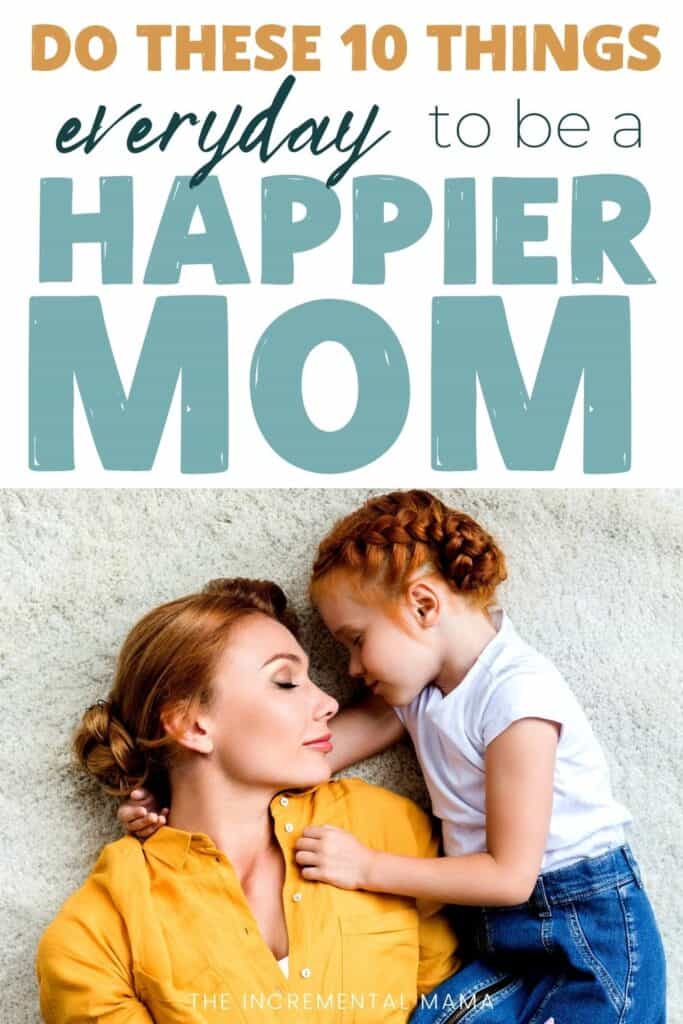 SaveSave