As a busy mom, sometimes just taking a shower and putting on "real" clothes marks a major accomplishment. And trying to fit in a quick workout at home with kids running around and a packed schedule?
Now that just seems impossible.
While you'd love a fancy gym memberships with excellent daycare it's just not in the budget. And heaven knows it's been ages since you actually got a full night's sleep.
But you long for that feeling of energy and clarity that comes from working out. And you'd like to fit into those pants from college you still keep in your closet because…someday you'll fit back in them.
So it's time to make some changes. It's time to make regular exercise a reality. And this guide to fit in a quick workout at home is just what you need to kickstart some new habits.
Because whether you've got 5 minutes or an hour, there's a quick workout that's perfect for you. And can be done in the comfort of your home.
HOW TO FIT IN A QUICK WORKOUT AT HOME
The first thing you gotta do to fit your quick workout into your crazy busy day is to find the time. While you probably don't have big stretches of time available, you've probably got some time stuck into the margins of your day.
If working out is a priority, you will make it happen. If you really want to make a change, you will find the time.
As a busy mom of 4 little ones, here's when I've found time in the margins to workout:
Wake up before the kids
While the kids eat breakfast
During nap time
While dinner is cooking
Pass the baton once dad gets home for work
For more on fitting exercise into your mornings, check out 7 Ways to Fit Exercise into Your Morning Routine and How to Wake up Early (Even When You're a Night Owl.
With a little determination…and a lot of flexibility, even the busiest mom can fit in a daily workout.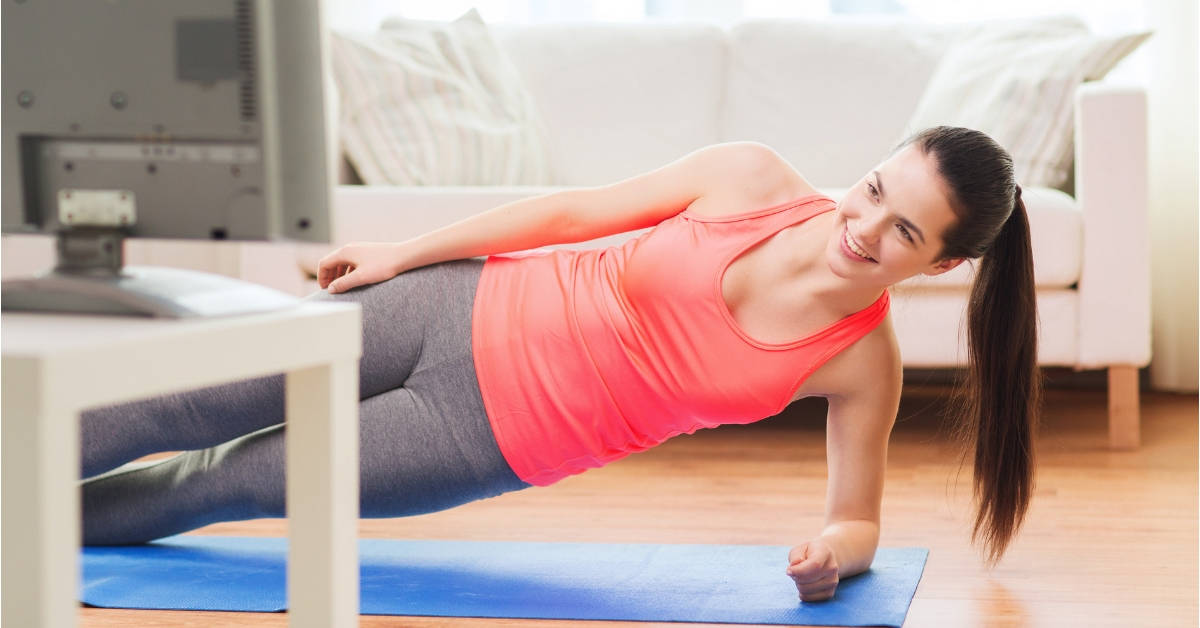 HOW TO FIT IN EXERCISE AS A BUSY MOM
1) USE ONLINE WORKOUTS
Thanks to the miracle of the world wide web, there are literally millions of awesome online workouts at your fingertips.
While access to the best workouts are often paid, the cost is usually a teeny tiny fraction of what a gym membership would cost. For a few dollars a month, you can have access to endless workout videos to raise your endorphins and get your butt into shape.
Some of my favorites:
I have done a LOT of Beachbody workouts and they are awesome. From P90X, T25, PiYo, Insanity and P90X30–I've loved them all. But I had to either buy them (pricey)or borrow them from friends. Which makes Beachbody on Demand is the best deal around because you can have access to their entire library of workouts for just $99 a year ($8.25/mo).
The Daily Burn is an awesome and constantly growing collection of workouts and personalized programs to meet your specific needs. With new workouts added every single day, you'll never get bored. Free 30-day trial.
If you like Jillian Michaels and/or a complete fitness plan, then this app is for you. You get a personalized fitness plan, meal plans and tools to track your progress. 7-day free trial.
This app is genius for giving you a workout in the time that you have. Only have 5 minutes? No problem! There's a workout for you. Free 30-day trial.
For the Yoga-Lovers:
If yoga is your jam, then check out Omstars. They've got excellent instructors and a wide-range of options.
Doyouyoga has loads of FREE yoga videos that can be done in just 10 minutes a day.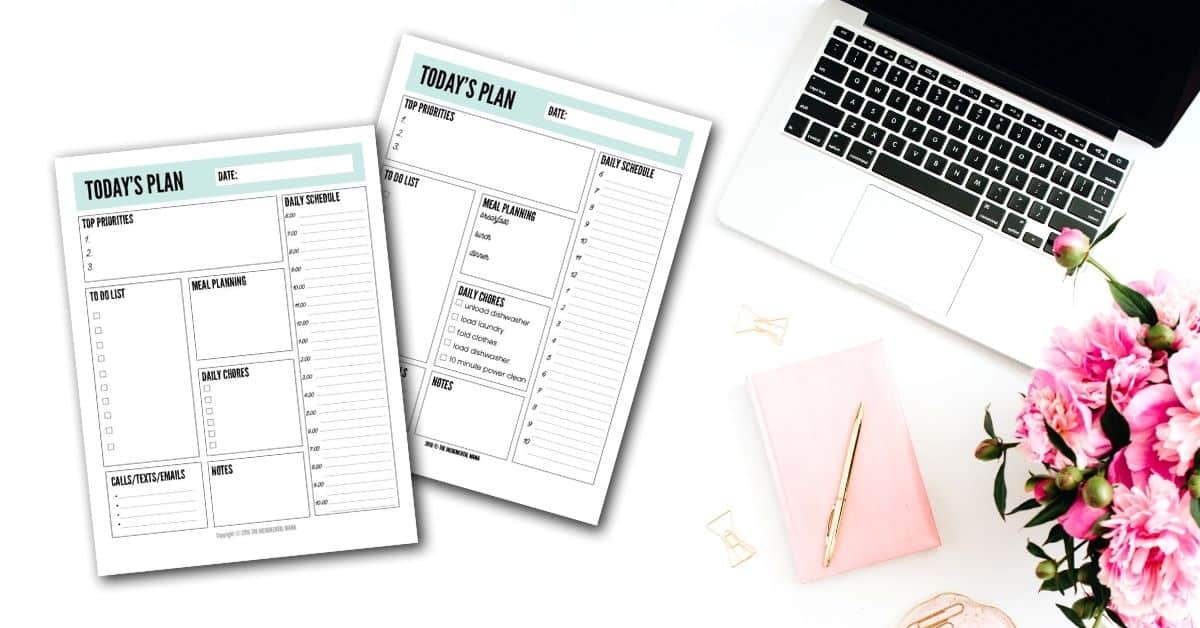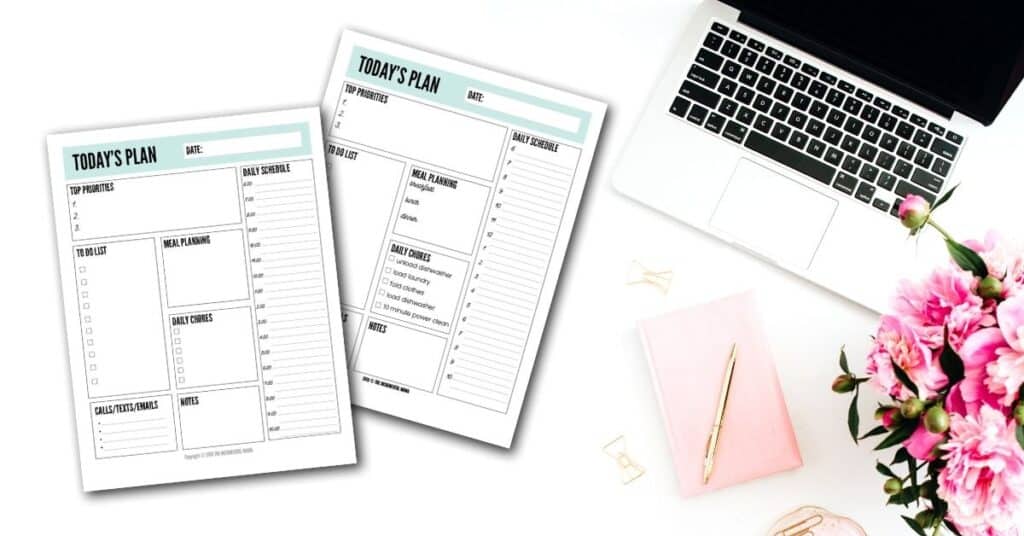 2) USE WORKOUT VIDEOS
Don't want to rely on internet access to get in your quick workout? Then the workout DVDs are a classic solution to fitting in a workout at home.
I've relied heavily on workout videos to fit in exercise with a bunch of little kids.
Here are my personal favs:
T25 with Shaun T: A fun and killer workout in just 25 minutes? Yes please!!! Here's more about why I love T25.
P90X30: I loved the original P90X, but found it hard to fit in the crazy long workouts. P90X30 puts the intensity of P90X into 30 minute workouts.
Zumba: I'm not gonna lie–I actually love doing Zumba. And with these videos, you can get your latin dance moves on all in the comfort of your own home.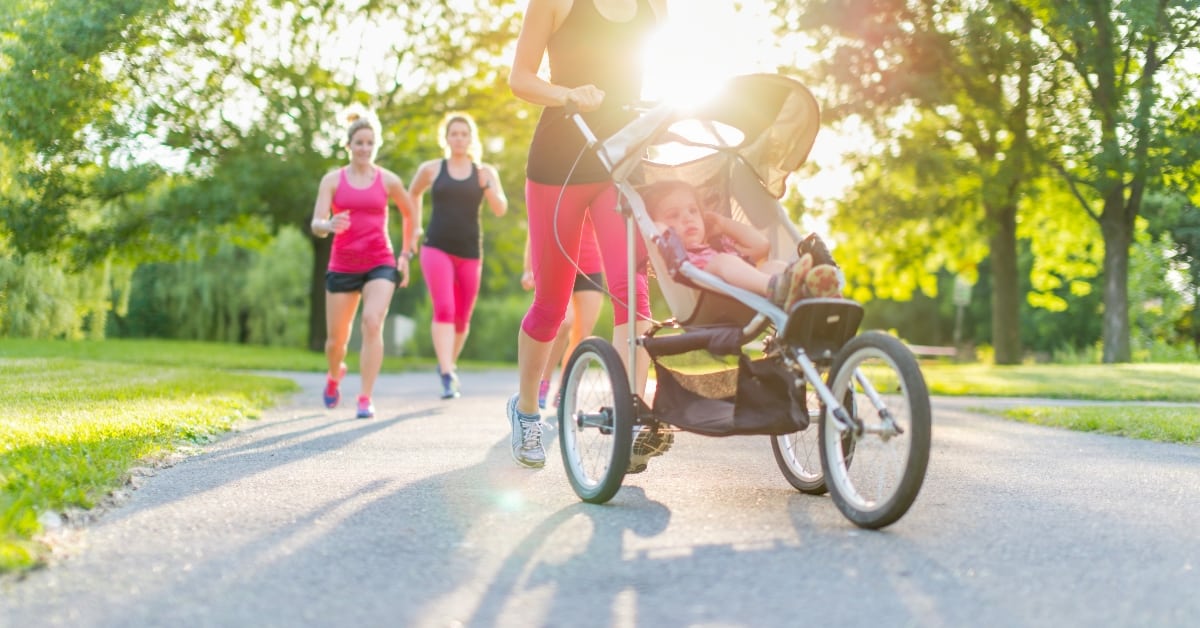 3) GET A RUNNING STROLLER
If you enjoy running, getting a running stroller is where it's at. My kids love going on runs with me and add extra motivation to run because they beg to go for daily runs.
While they can be pricy, I found investing in running strollers to be well worth it. It got me running more, provided fun for my kids, and they've doubled as our regular strollers.
When I had just one kid (for all of 14 months) I bought an inexpensive running stroller that did the trick. But after the birth of my second, I decided to invest in the double BOB running stroller. And it was worth every single penny.
It handles like a dream. And over 5 years later, I use it almost daily whether running with my 2 youngest kids, going on family walks, or trekking through the zoo with all four of the kids piled on.
With water bottles and some snacks, my kids are happy to let me fit in a 30 minute interval run and stop off to stretch at the park.
Here are a few ways I use the running stroller to fit in runs:
End the run at a park: This definitely sweetens the deal for my kids. I stretch and they play.
Run to park playdates: I'll just leave 20-30 minutes before we're supposed to meet friends at the park and get in a quick run.
Literally "run" close errands: I'll sometimes run to a nearby store for quick errands. I just use my stroller as my cart. I get stares, but 99% sure that is because I'm super sweaty.
Oh man, the possibilities are endless with a running stroller!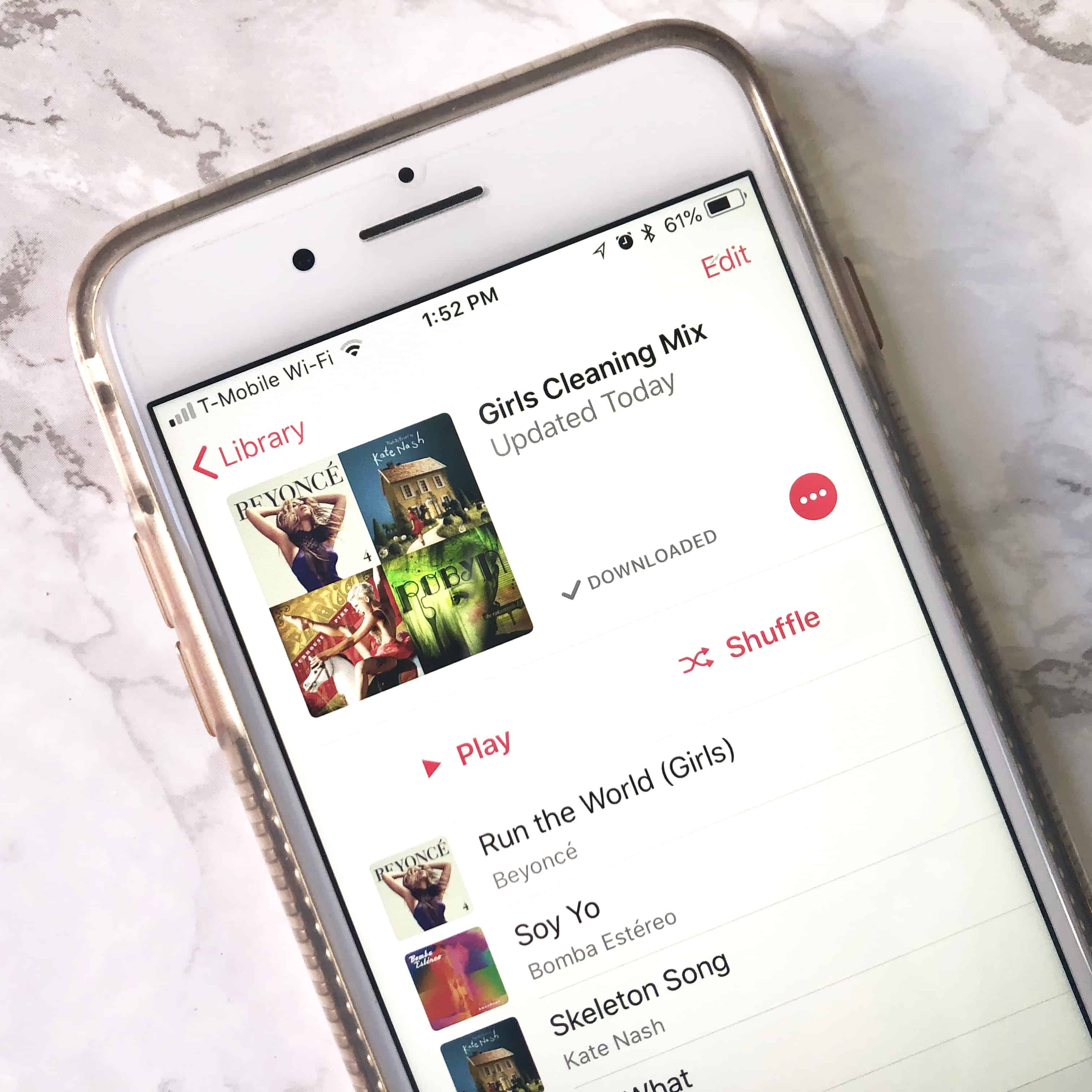 4) HAVE A CLEANING DANCE PARTY WITH YOUR KIDS
This is a great way to sneak in a quick workout while having a blast with your kids…and getting your house clean. So it's basically any mother's dream, right?
We tend to do these after dinner when the house is a wreck and I'm starting to feel exhausted. I not only get an energy boost and break a sweat, but my kids happily clean my house!
Here's what I do:
Create a fun playlist on iTunes of all my girls' favorite songs that get them happy and moving (Note: we only listen to these songs while doing a cleaning dance party. Which means they get excited to clean!)
Pair my phone with my portable bluetooth speaker and blast music.
Clean and dance with my girls as we move around the house cleaning. I'll throw in squats, lunges, and tossing my kids around and it'll definitely break a sweat.
Make it a cleaning dance party and not only will you burn calories and bond with your kids, but your house will end up cleaner. It's trifecta of awesome.
YOU CAN DO IT!
You are a busy mama. But with all these options to fit in a quick home workout, you definitely CAN workout every day. So decide when you're going to workout and then pick your workout. Start a free trial to test out one of the above programs, get a running stroller and exercise while your kids get a nice ride, or make a dance playlist for your cleaning dance parties.
And for help reaching your exercise goals, check out the free printable workout planner below.
You've got this, mama!
MORE RESOURCES
7 Ways to Fit Exercise into Your Morning Routine
3 Ways For Busy Moms to Get Motivated to Exercise
Cute & Affordable Workout Clothes You Can Get on Amazon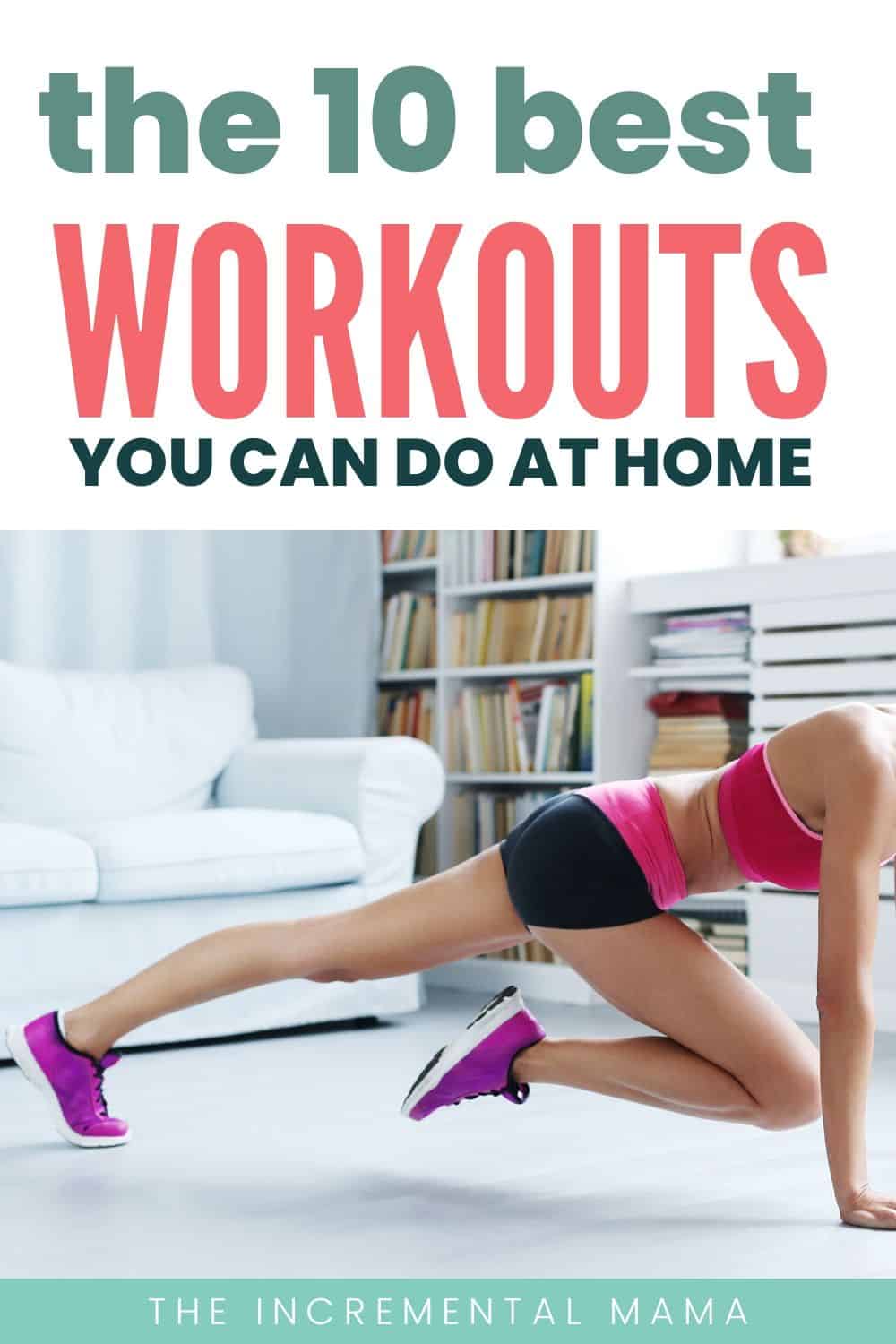 SaveSave SaveSave SaveSave SaveSave SaveSave SaveSave SaveSave SaveSave
SaveSave