Chances are, you've heard a friend or someone on social media waxing on about meditation and how amazing it is. And while you like the idea of it, you're not exactly sure where to start.
Someone just spilled juice all over the floor, you have a mountain of laundry to deal with, and you haven't slept well in days. You don't have the time or bandwidth for anything complicated.
I feel ya. I was there too. Which is why I've created this little guide to meditation for beginners.
You only need a few minutes to get started and you can start reaping the benefits like reduced stress and anxiety and better sleep.
If you just said "Yes, please!" to then let's get started.
RELATED: 9 Podcasts for Moms Who Miss Learning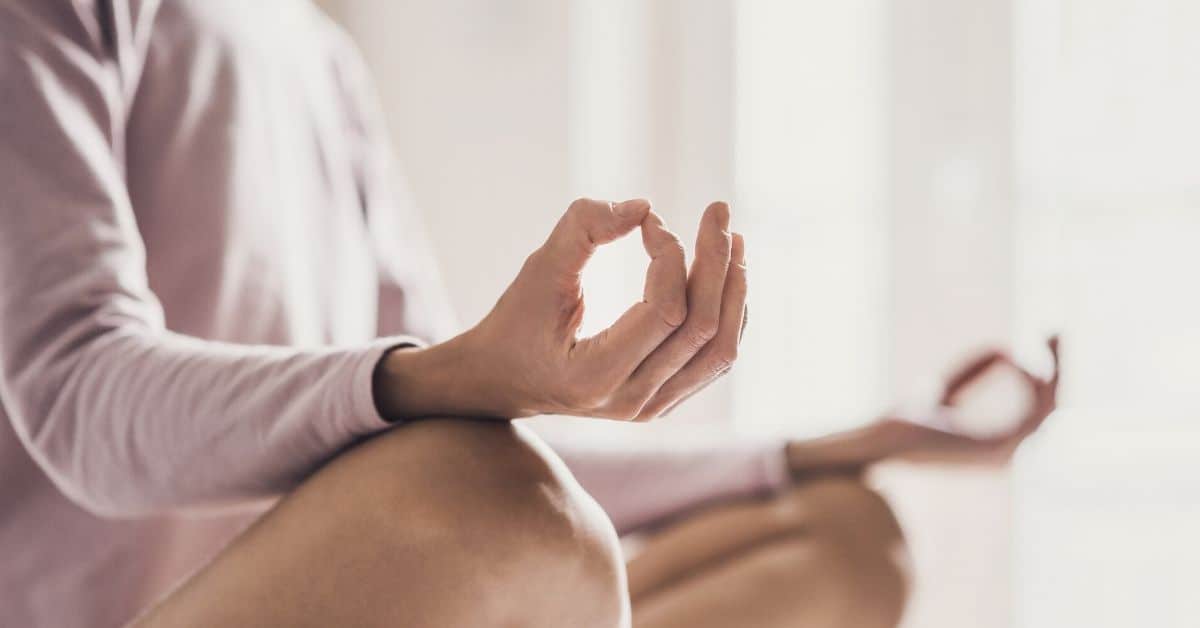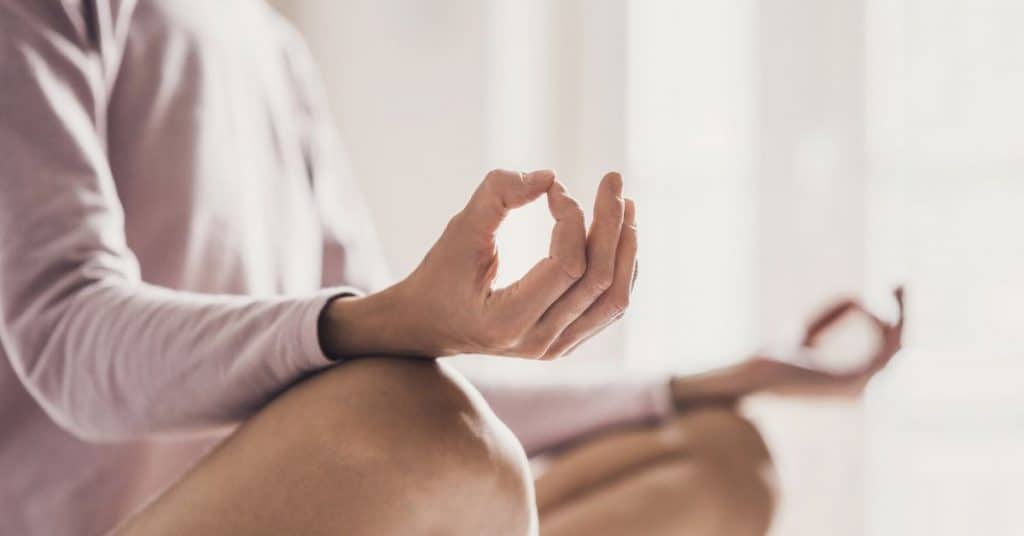 WHY MOMS NEED MEDITATION
We juggle kids, homes, jobs, and a million other things. Oh, and not to mention the monumental task of raising little humans into independent, hard-working, kind, well-adjusted big humans.
NO BIG DEAL.
Motherhood, while beautiful in so many ways (oh, the glorious snuggles!), it has a knack for turning us into exhausted balls of stress.
But here's the amazing thing: meditation can help relieve stress and allow you to enjoy more of motherhood. (Here are some more benefits of meditation.)
All you need is a few minutes, and meditation can have a powerful effect on your life.
MEDITATION CHANGED MY LIFE
I started meditating daily during a super painful and stressful period of my life. One of those times of life where you lie in bed at night, overcome with both sadness and anger, stressed out of your mind, and unable to relax despite being completely exhausted.
My mind was consumed and I felt powerless. So I looked at meditation and figured I had nothing to lose.
And after just a few days of regular meditation, I was fully converted to the power of meditation. My sleep was drastically improved and I felt like I had more control over my thoughts and sense of well-being.
I was living proof of the research-backed benefits of meditation: improved sleep, reduced stress, and increased focus.
What mom doesn't need that?
BUT IT WAS MORE THAN THAT.
I was learning to have consistent inner peace regardless of the situation I found myself.
A child losing their mind in a tantrum? No problem. We'll wait out the worst of it and snuggle.
Getting cut off in traffic? Well, that guy sure must be in a hurry! Maybe his wife is in the hospital.
The babysitter cancelling last minute for date night? We'll rent a movie on Amazon after the kids go to bed!
Not only was I able to let go of the pain and devastation I was feeling, I was able to move through my life with more ease and patience.
Which is ultimately helping me on the road to being the person and mom I want to be.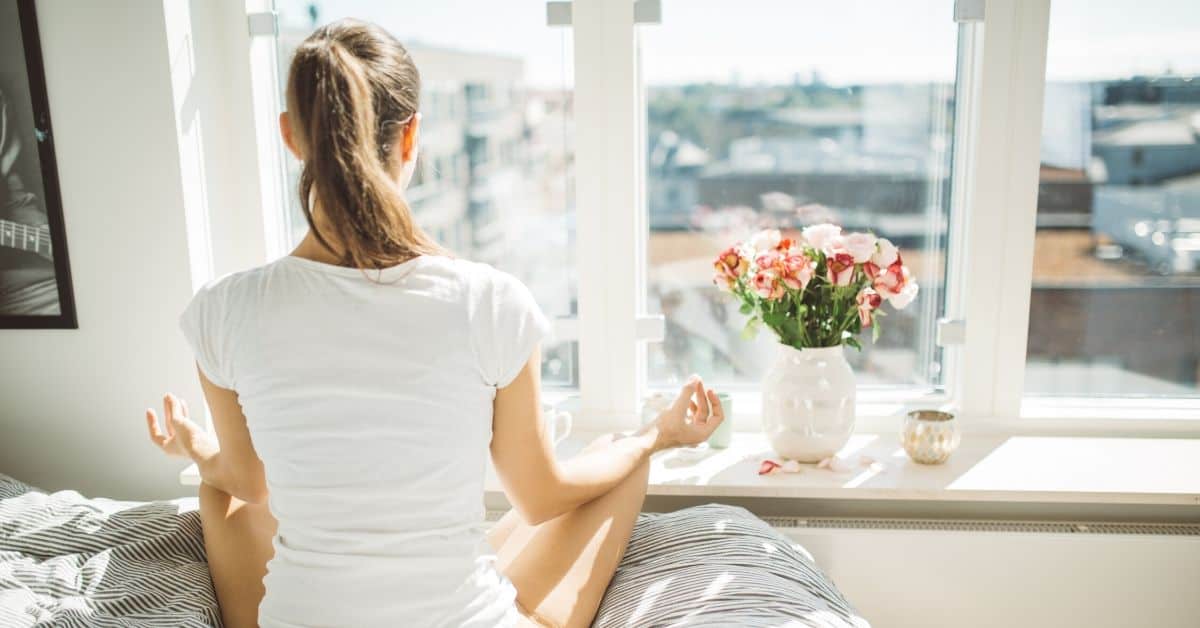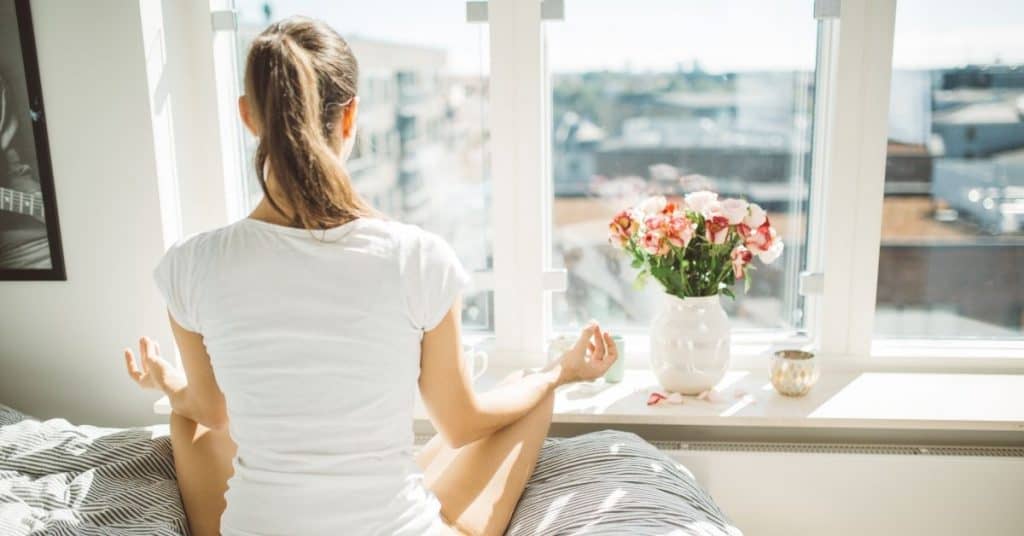 MEDITATION FOR BEGINNERS
If that sounds great to you, then you can get started with mediation RIGHT NOW. You actually don't need anything other than a comfortable spot, a bit of quiet, and a few minutes.
Here's how you can get started:
1. BE EASY ON YOURSELF
When you first start trying to meditate, it can feel frustrating because clearing your mind seems impossible. Your mind will wander like crazy. Thoughts will race around like ping pong balls.
But that's 100% okay.
Because every time you gently push a thought away and return your focus to meditation it's like a push-up for your brain. It will get easier and easier. So hang in there.
And remember, there's no "right" way to meditate. And frankly, you can't really "fail" at meditating. The goal of meditating is to increase focus and control over your thoughts. It's not the starting point, it's the destination you arrive at with practice. So settle in and appreciate your meditation session for what it is.
2. FIND A FEW QUIET MINUTES
One of the first steps in meditations is to figure out *when* you can take a few quiet moments for yourself. And that's really all you need to start out–just a few minutes. But a few minutes everyday will have a massive impact on your life.
Like anything, meditation is a skill. And with daily practice you can get better and reap more of the benefits.
Some ideas for when you can meditate:
first thing in the morning
in the school pick up line
on your lunch break
Basically anywhere you can fit in a few minutes of quiet.
Personally, I'm a huge believer in waking up before your kids. I find that meditating in the still calm of the morning is the best time for me.
I also will meditate for a few minutes before I start a session of working from home. It helps me separate the chaos of my normal day into a more calm and focused working session.
Remember, you don't have to meditate for hours to start reaping the tremendous benefits. And seriously, who has time to mediate for hours, anyways?
Just 3-5 minutes is a great place to start.
If you're interested in creating a better morning routine that includes meditation, check out the free 5-day Morning Makeover challenge.
(You can sign up below for the free 5-day email challenge that has everything you need to start your day with energy and focus.)
3. GET IN A COMFORTABLE POSITION
There's not a special meditation position, so to speak. You can meditate anywhere. Standing in line, sitting at your desk, cross-legged on the floor.
But generally, a good place to start it to simply sit in a comfortable chair, feet on the floor, hands resting on your lap. (For more on meditation positions, check out this guide by Headspace.)
4. CLOSE EYES OR FOCUS ON SOMETHING
In some forms of meditation, eyes are closed. In others, you can focus on something like a spot a few feet ahead or a lit candle. Since you're practicing to clear your mind during your meditation practice, you'll do whatever makes that easiest for you.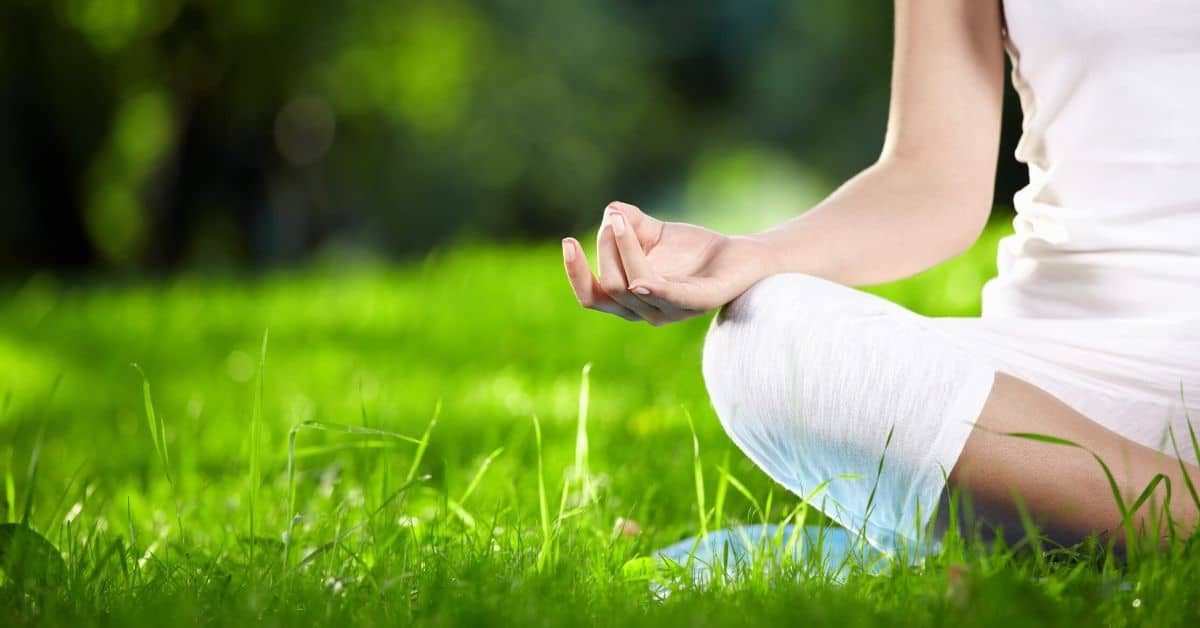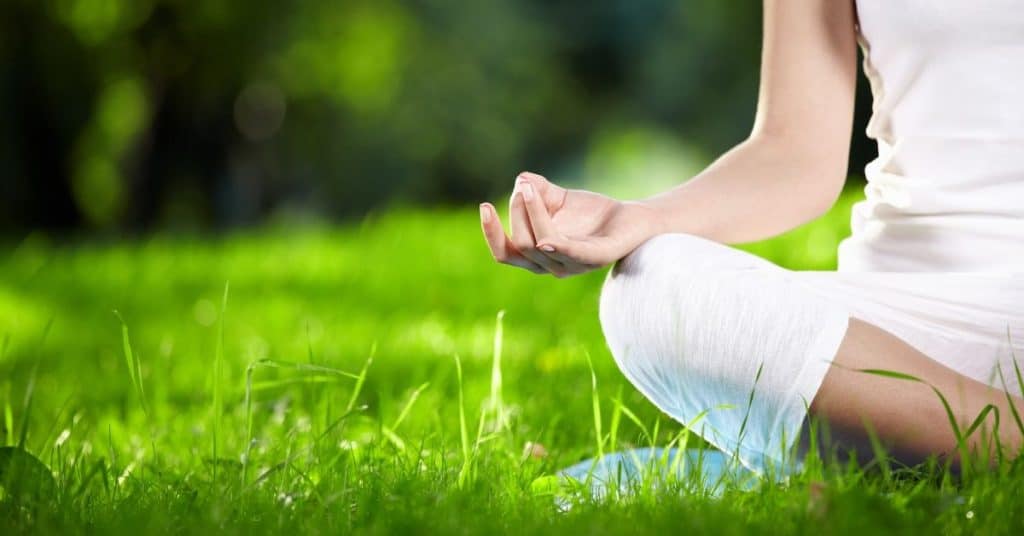 5. FIND YOUR FOCUS
As far as how you meditate, there's many different methods and practices you can try. Here are a few common ones:
Focus on Breathing: Let your mind focus on the inhale and exhale of your breath. You don't need to change how you breath, you're just noticing how you do it. When thoughts pop in your brain, acknowledge them, and let them drift off.
Focus on Mantra: In mantra meditation, you repeat a mantra over and over, which clears your mind by replacing your thinking.
Focus on Your Body: In mindfulness meditation, you're tuned into how your body feels. You can start with your head, just recognizing how each part of your body feels, and slowly work down to your feet.
Use Guided Meditation: Guided meditations can be a great introduction into meditation. Instead of sitting and trying to empty your brain of all thoughts, guided meditation helps guide your meditation focus.
Personally, I found that starting with guided meditations was such a helpful way for me to enter the world of mediating. They take the pressure off and help to direct your focus. Plus, they helped me learn strategies I use now meditating on my own.
Some great guided meditation resources:
UCLA Health has awesome mediations starting at just 3 minutes long. Free.
Meditation Minis Podcast has short soothing meditations. Free.
Headspace is a fantastic app with a giant guided meditation library. 10 free meditations.
6. MAKE IT A HABIT
The real power of meditation comes from doing it regularly–even if it's just 5 minutes a day.
The more you do it regularly, the more balanced and calm you will feel and the more control you'll have over your thoughts and focus.
This can start by setting an alarm in your phone for when you meditate every day or simply building into your morning routine.
To keep track of your new habit, check out this free printable habit tracker.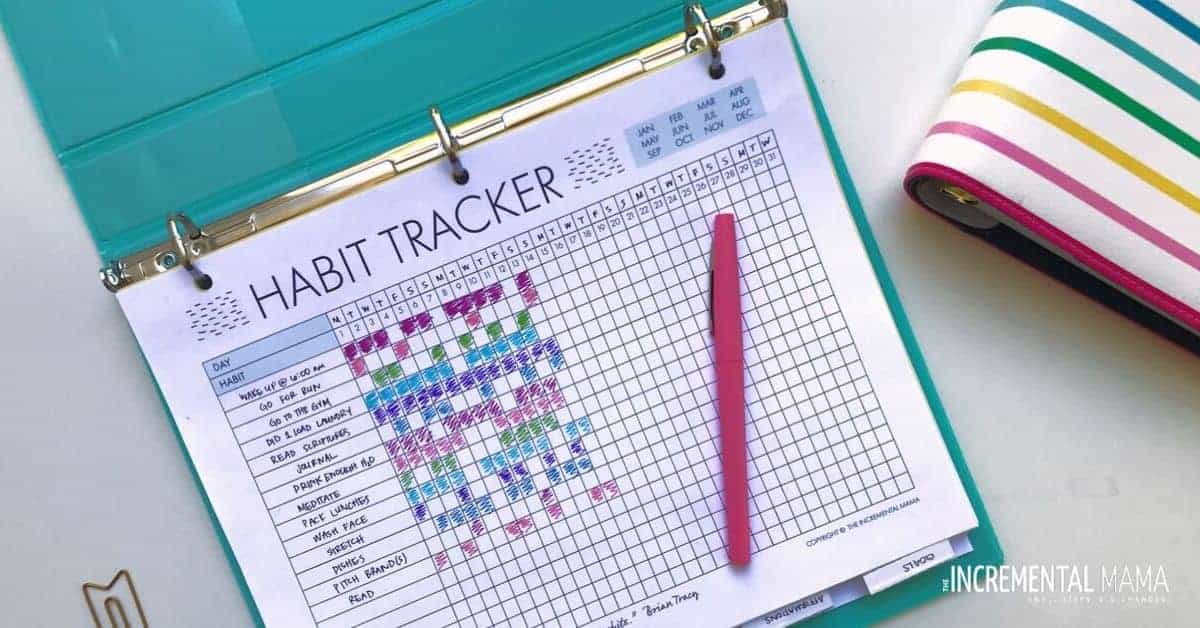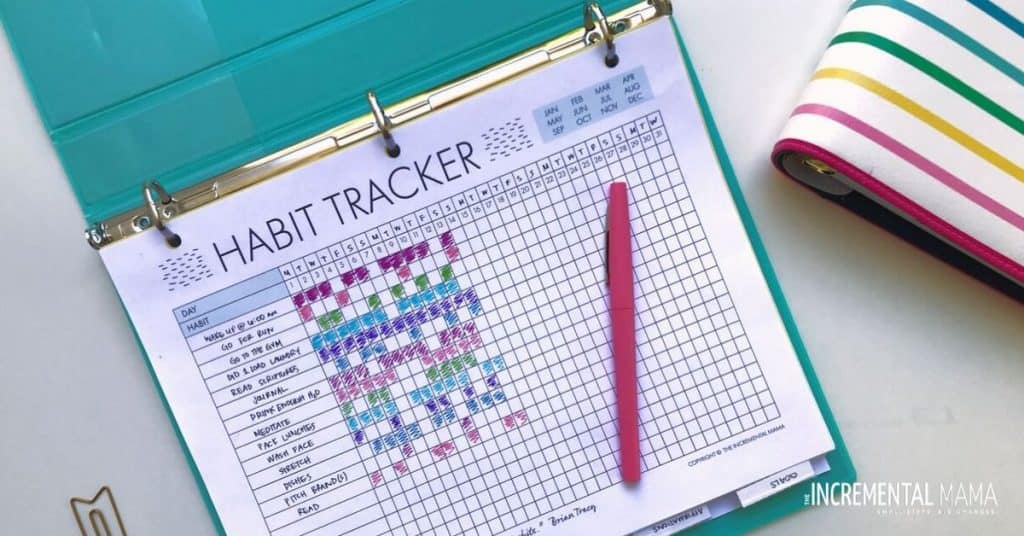 CHANGE YOUR LIFE WITH MEDITATION
Meditation has the power to help moms reduce stress and increase joy in motherhood. Follow these simple steps to start meditation for beginners and start reaping the benefits.
Remember, it just takes a few minutes a day to start feeling the difference.