My children are obsessed with Halloween. My kids gravitate towards anything with bats, pumpkins, ghosts, or basically anything Nightmare Before Christmas.
(Or Tim Burton for that matter. My 4-year-old carries around a Frankenweenie plushie.)
Spooky Halloween stuff equals instant fun around here.
Which is why I try to do little things to make the holiday even more fun for them. Including creating this cute Halloween Bingo game with 20 different bingo cards and 28 unique calling cards
And because I love sharing my creations, you can download this free printable Halloween Bingo game.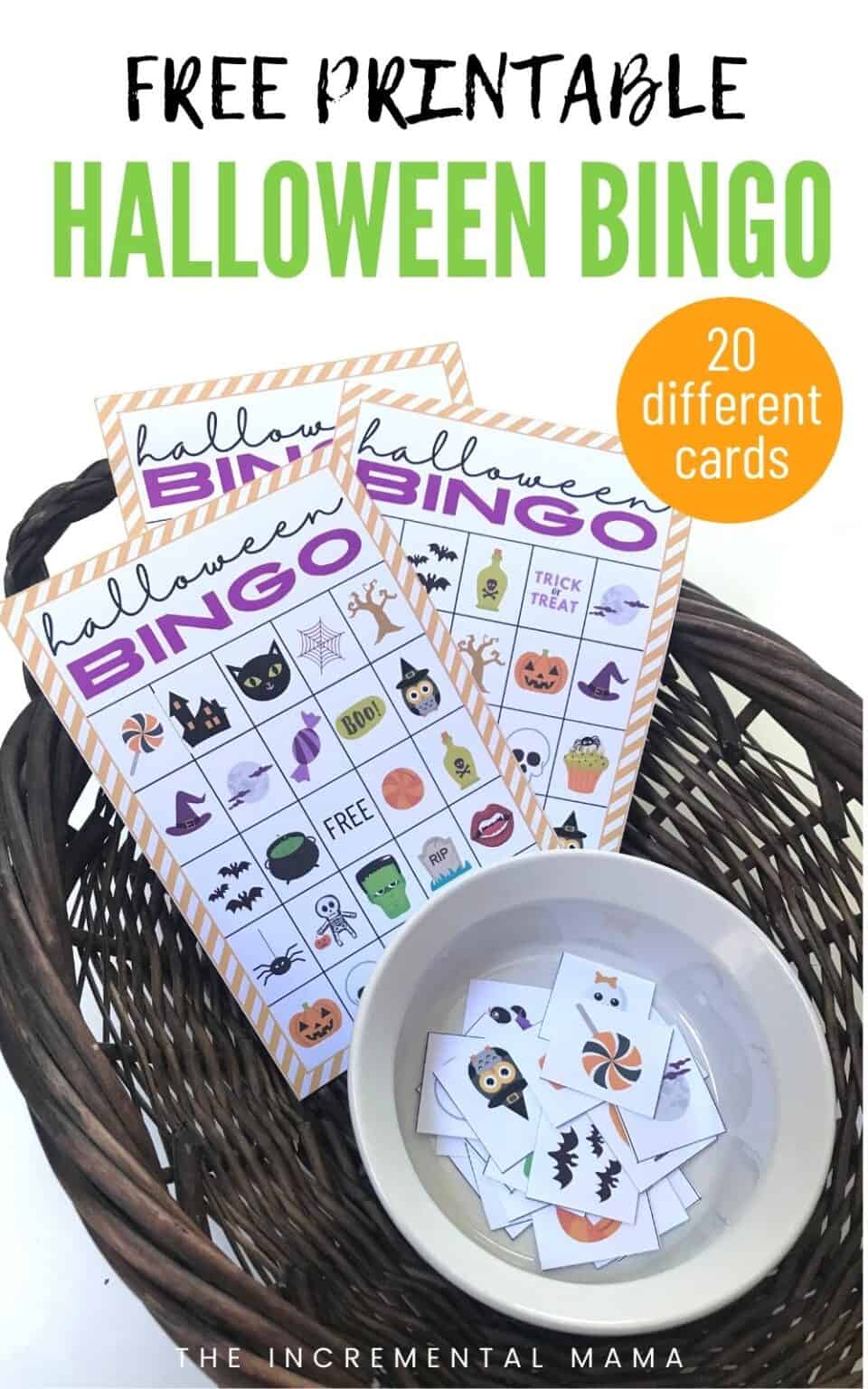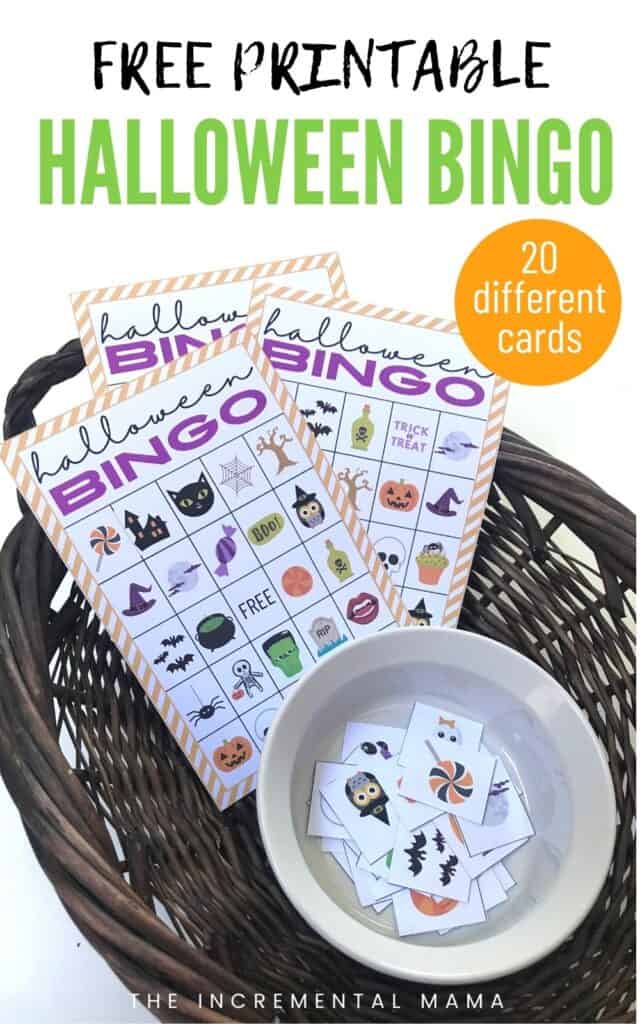 20 Free Printable Halloween Bingo Cards
As this free printable includes 20 different cards, it's the perfect Halloween games for the classroom or a preschool class.
The download also includes the 28 different calling cards.
Here's how to get ready to play Halloween bingo:
1. Gather Supplies.
You need
You can use whatever you'd like for the Halloween Bingo markers. However, here's a few easy ideas:
Candy Corn

Hershey's kisses

M&Ms
Coins
Cut up construction paper into small squares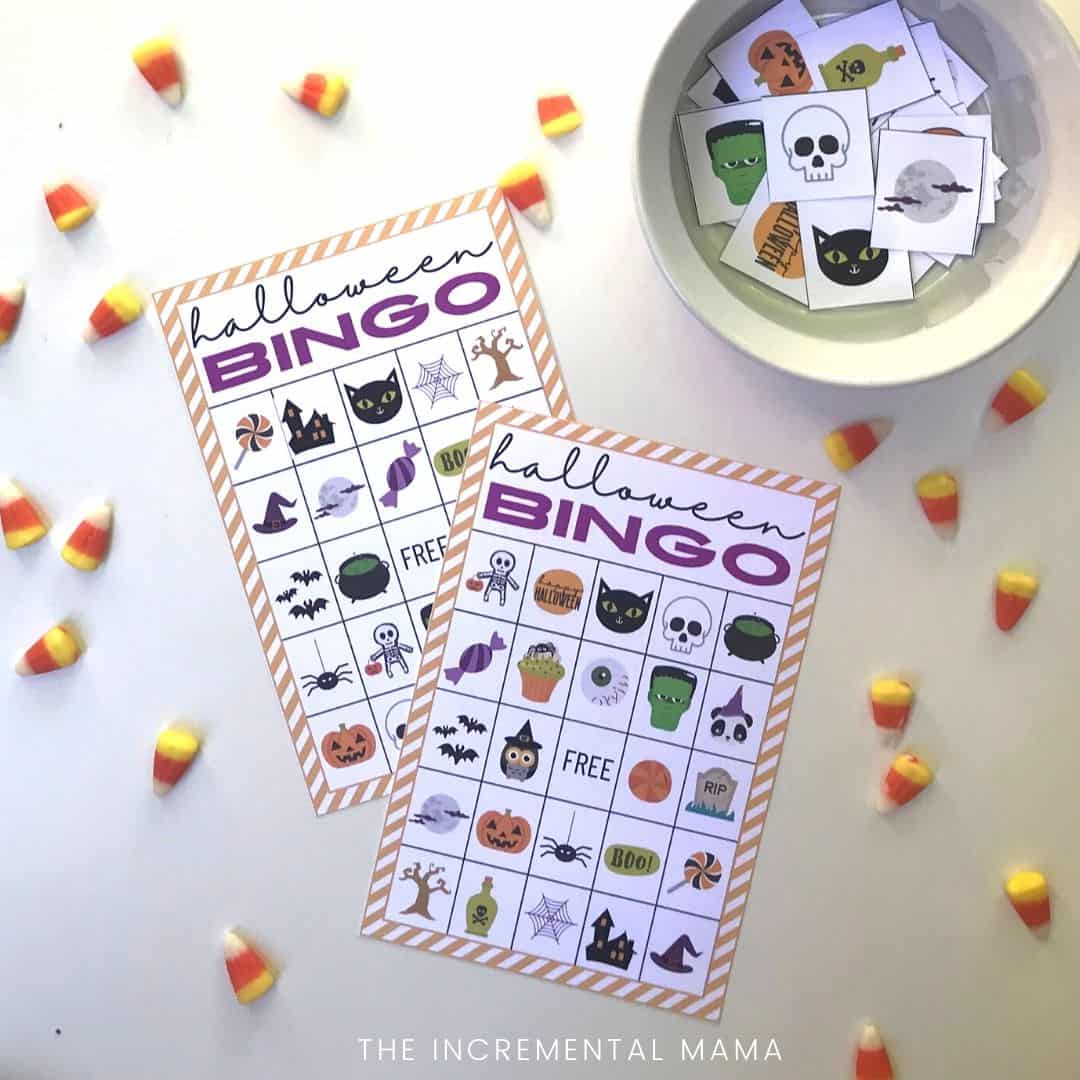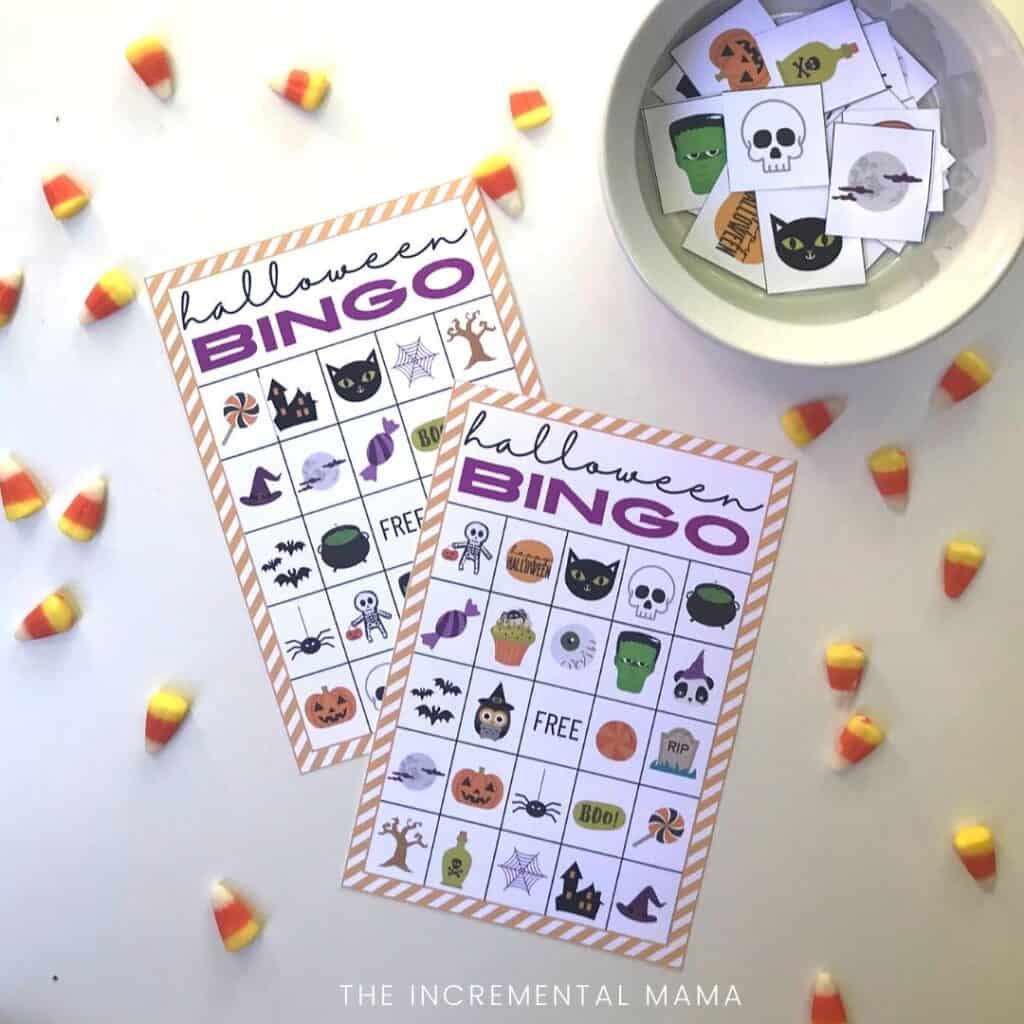 2. Download and Print out the free printable Halloween Bingo Cards
At the bottom of this post, you'll find the link to the download. A new tab will open up with the PDF and you can save the file to your computer for personal use or simply print out immediately.
A few notes on printing:
I recommend printing on card stock. Makes for a much more durable bingo cards
Additionally, select "Fit" as opposed to "actual" in your printing options panel. This ensures that your printer won't cut off part of the edges of the bingo cards and they can look like the pictured examples.
While you are welcome to print as many copies of this Halloween Bingo game for personal use, do not share or distribute the free download.
If you want to share with friends or family, please share the link to this post so they can get their own download.
3. Cut out the Free Printable Halloween Bingo cards and calling cards
Once printed, cut out the bingo cards and the calling cards (last page of the download). If you're especially brave or totally not a type A personality, you get get your kiddos to help you cut everything out.
Then once cut, you can laminate the cards if you choose.
Gather all the calling cards together in a bag or small bowl.
RELATED: 11 Awesome Non-Candy Halloween Treats for Trick or Treaters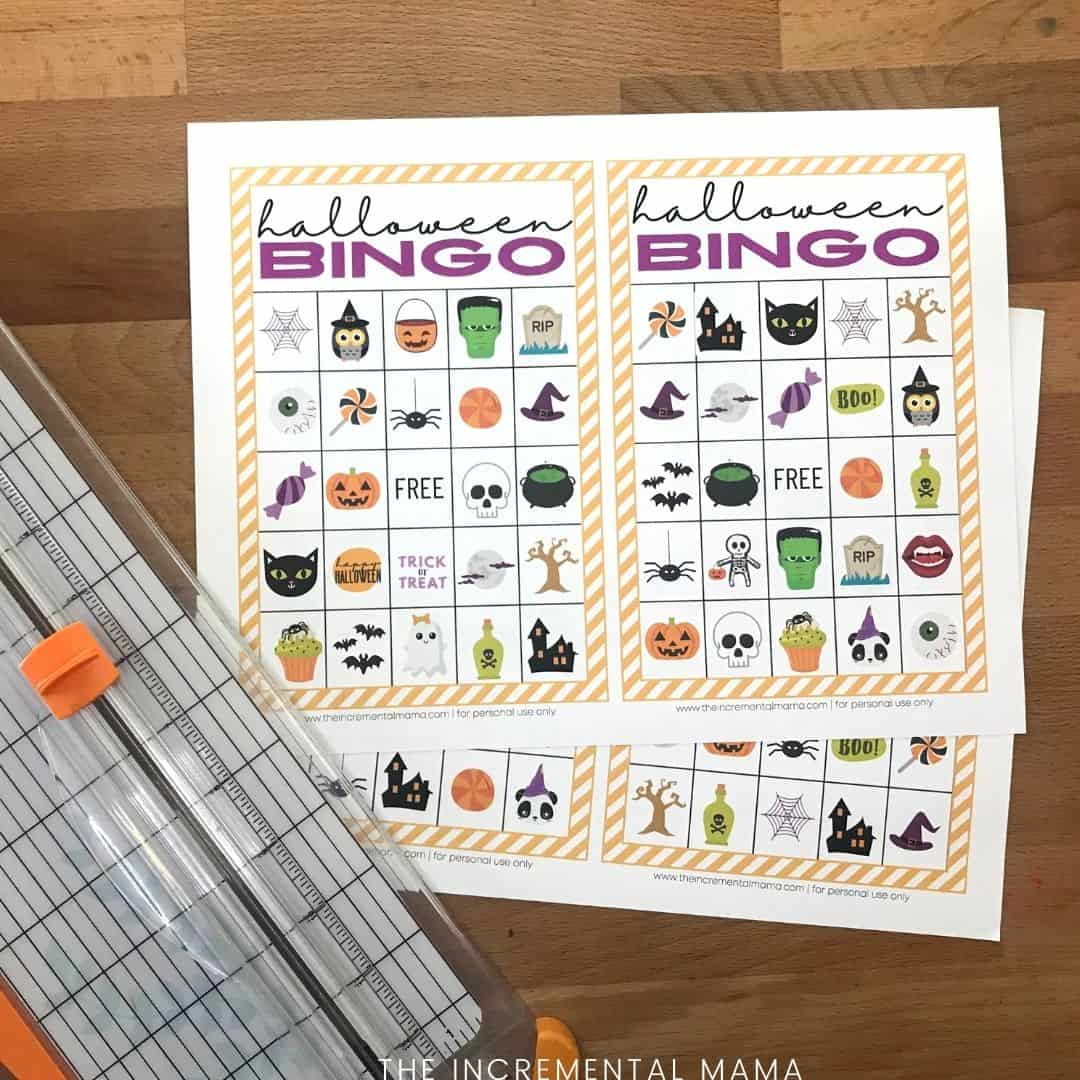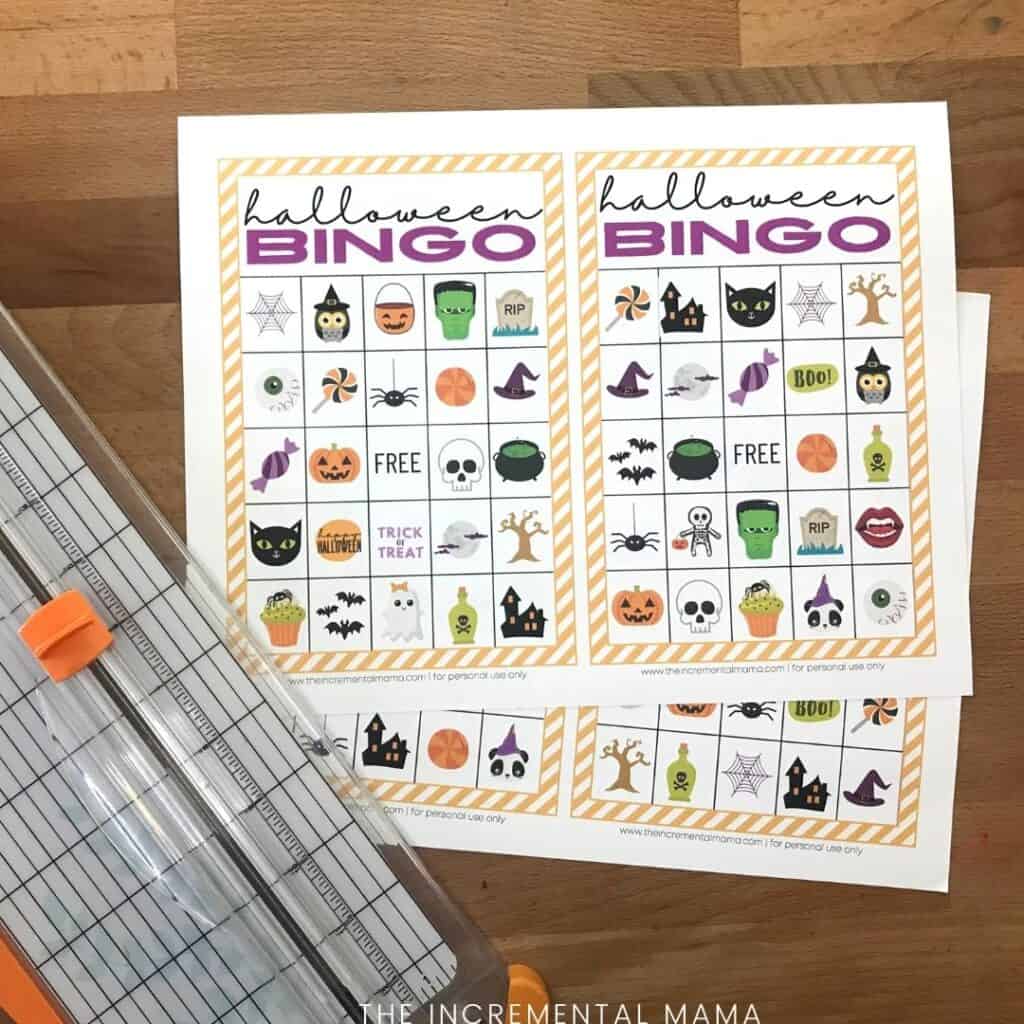 How to Play Halloween Bingo for Kids
Bingo is a great game for kids to play as it's pretty easy. And this Halloween Bingo cards game is no different.
First, give every player a bingo card.
Then give every player a handful of bingo markers/candy. While each person needs a maximum of 25, if you've got snackers they'll need more.
Everyone can place a marker on the FREE space.
Gather all calling cards in a bowl.
Randomly select a card and announce it to the group. Players with that image can place a marker on that picture on their board.
Repeat until someone gets 5 across.
Give winner a small prize
Play again!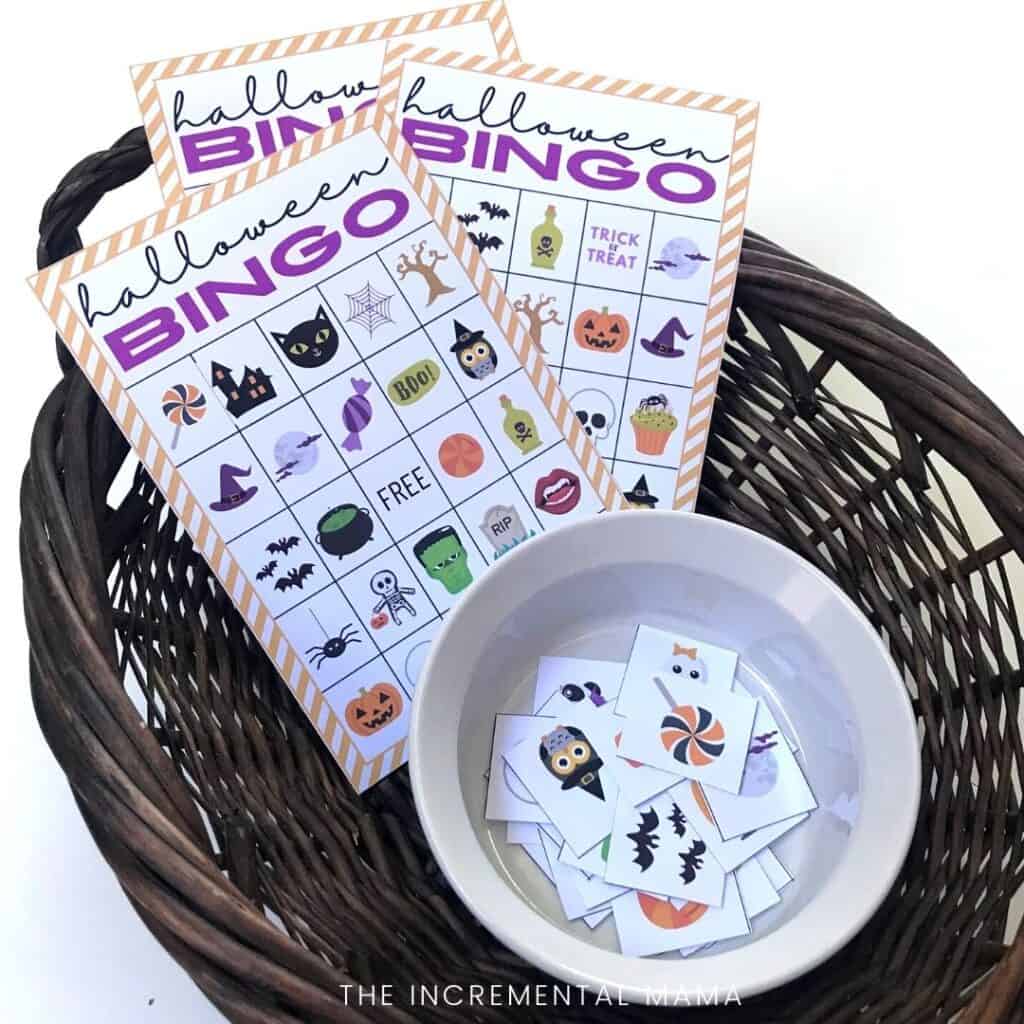 READY TO GET YOUR LIFE ORGANIZED?
The Organized Home Toolkit has everything you need to go from overwhelmed to crushing your day.
With hundreds of customizable printables and short instructional videos, the Toolkit is the resource library you need to quickly & easily organize your life and home.
…AND for less than a dinner out with the family!
Here's what Allison, a busy mom of 3 said about The Toolkit:
⭐⭐⭐⭐⭐
"This toolkit helped me go from drowning in housework and feeling unmotivated to feeling organized and like my life was more manageable in a week. I woke up to a plan, a schedule, routines and manageable expectations for my kids that helped combat the depression and burn-out I often feel as a mom. And I love the videos. I feel like it's 'Running a Home & Raising Kids 101' and it's the class I have needed for YEARS."
>>> Check out The Organized Home Toolkit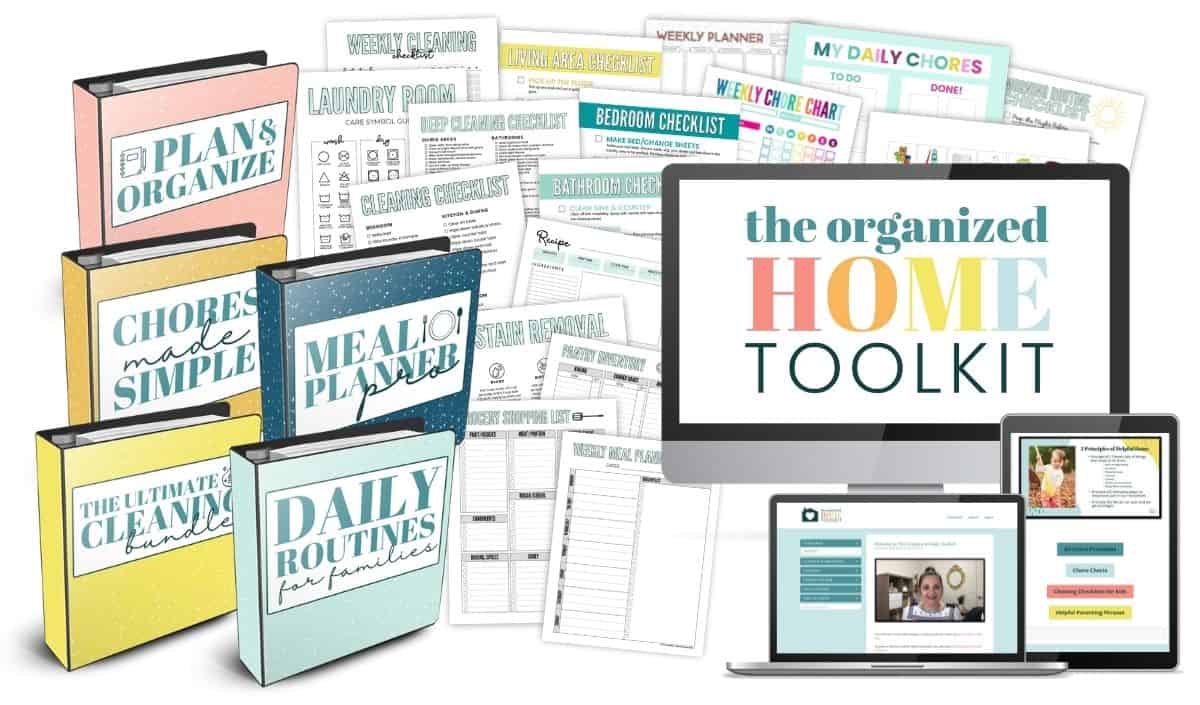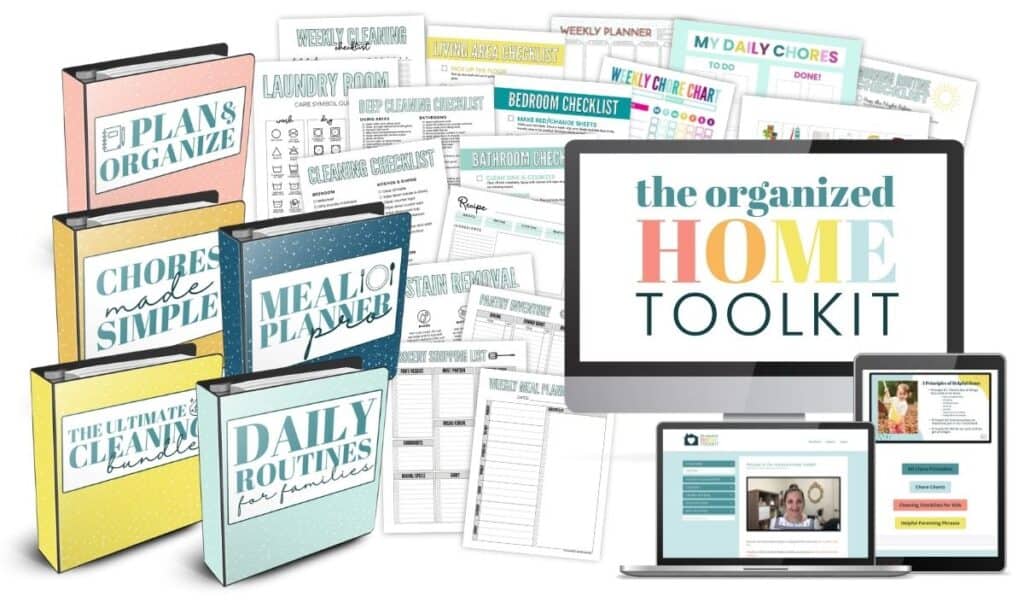 Download the Free Printable Halloween Bingo Game
Now you're totally ready to download the free printable Halloween Bingo game for kids. Simply click the link below and you can get the free printable Halloween Bingo sent straight to your email inbox.
Save to your computer or print out directly. If you enjoy, share a link to this post on your social media so others can enjoy this as well!
You may also like: