Looking to get organized in 2022? Then check out these free 2022 calendar printable templates.
These include both monthly calendars and one-page yearly calendars to help you organize your life in 2022…
(Which let's be honest, we're all hoping is a much better year than we've been having lately.)
Note that all these calendars are for personal use only and can be instantly downloaded at the click of a button.
MONTHLY 2022 CALENDAR TEMPLATES
These calendars come in letter sized with one page per month. Each day has plenty of space to write in appointments, track your habits, or keep track of homework assignments.
Click the calendar links below to grab your instant downloads.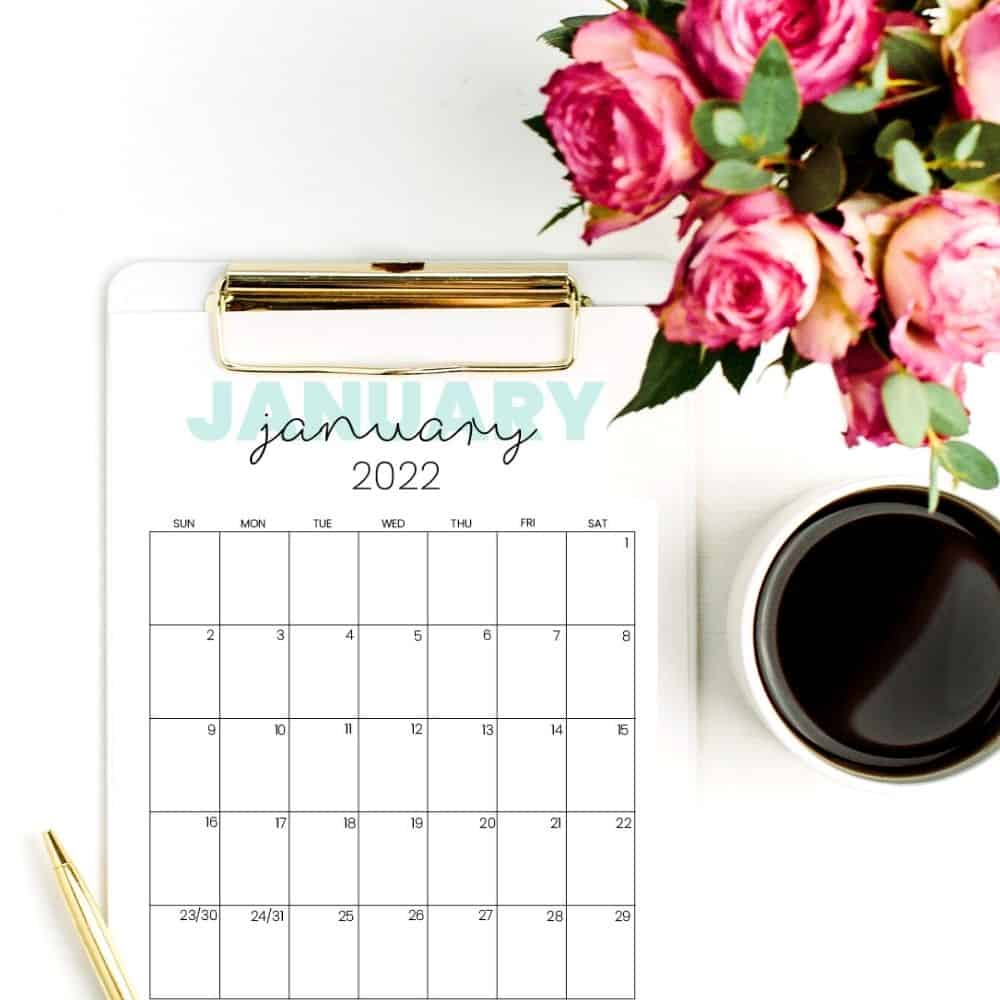 Cute Teal 2022 Monthly Calendars
This is one of my all-time favorite calendars. Simple, yet fresh and cute with the 2 font look.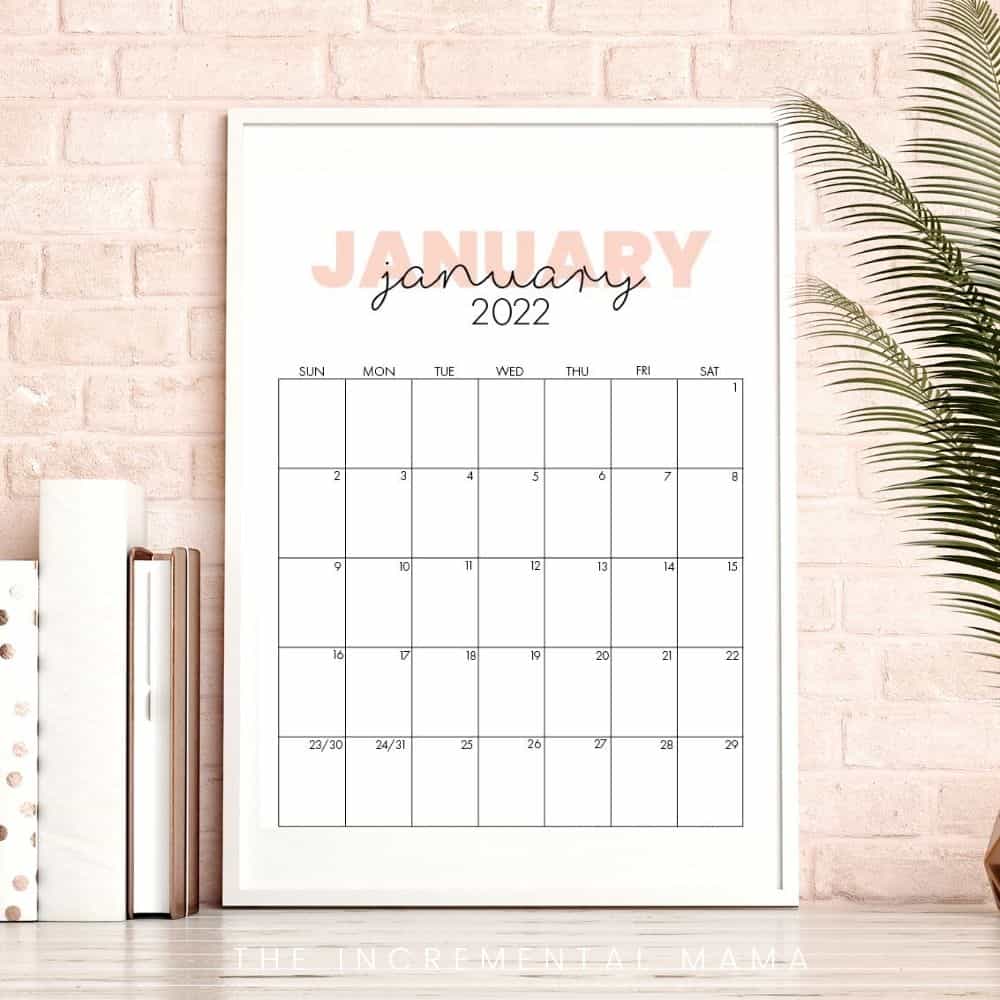 Pretty Pink 2022 Monthly Calendars
New for 2022, I've created a pink version of the same calendar.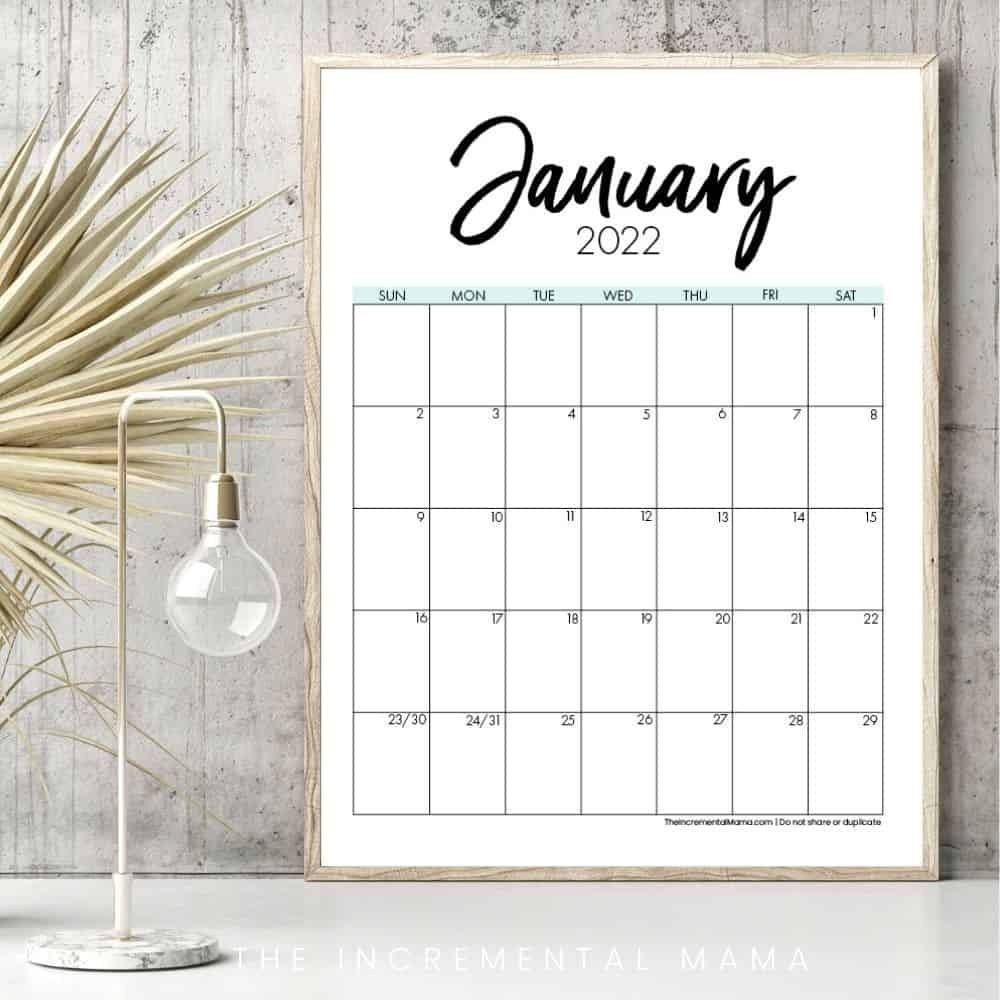 Free 2020 Monthly Calendar Printable PDF
Also clean and simple, this calendar printable has a nice modern font and look. Comes January to December 2022.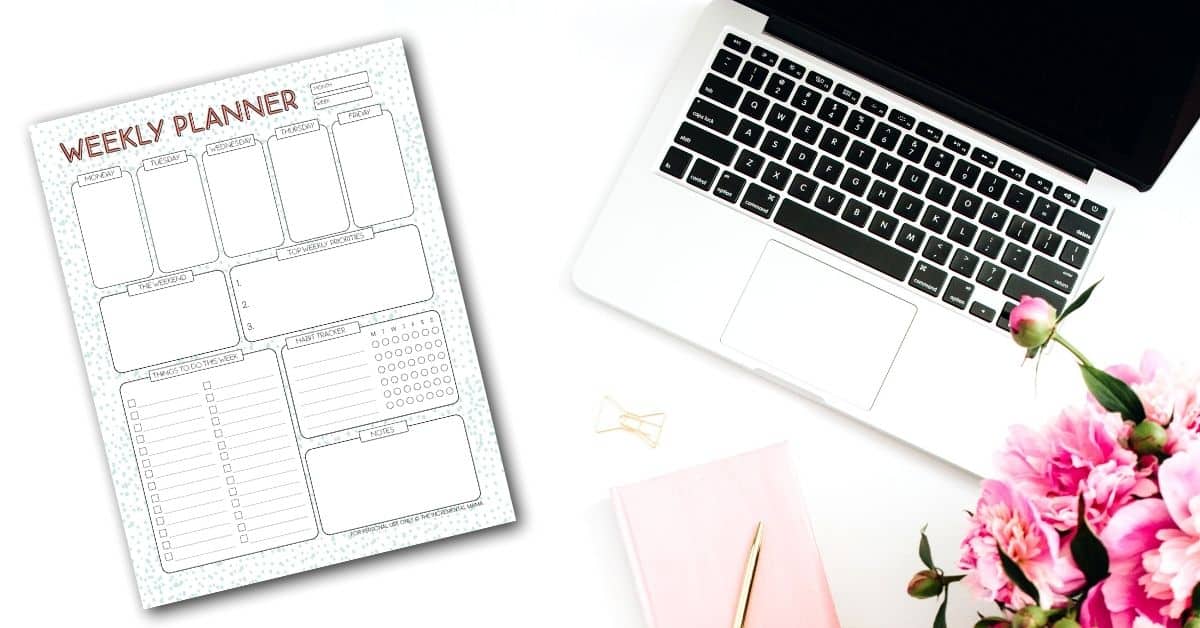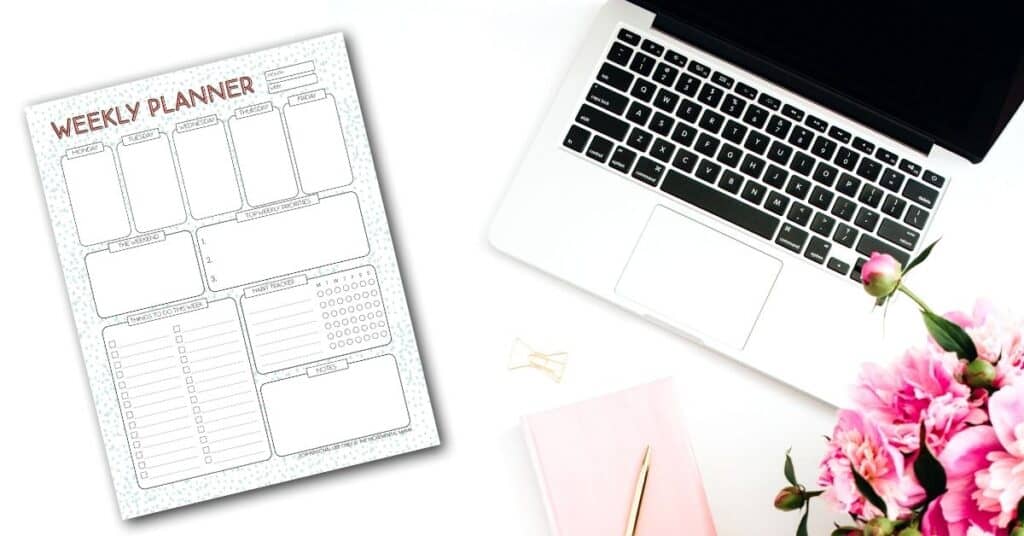 2022 ONE-PAGE CALENDAR PDFS
One page calendars are great for an overall look at the year or even for tracking habits. For example, you could put an X on each day you work out, journal, or whatever habit you're trying to build.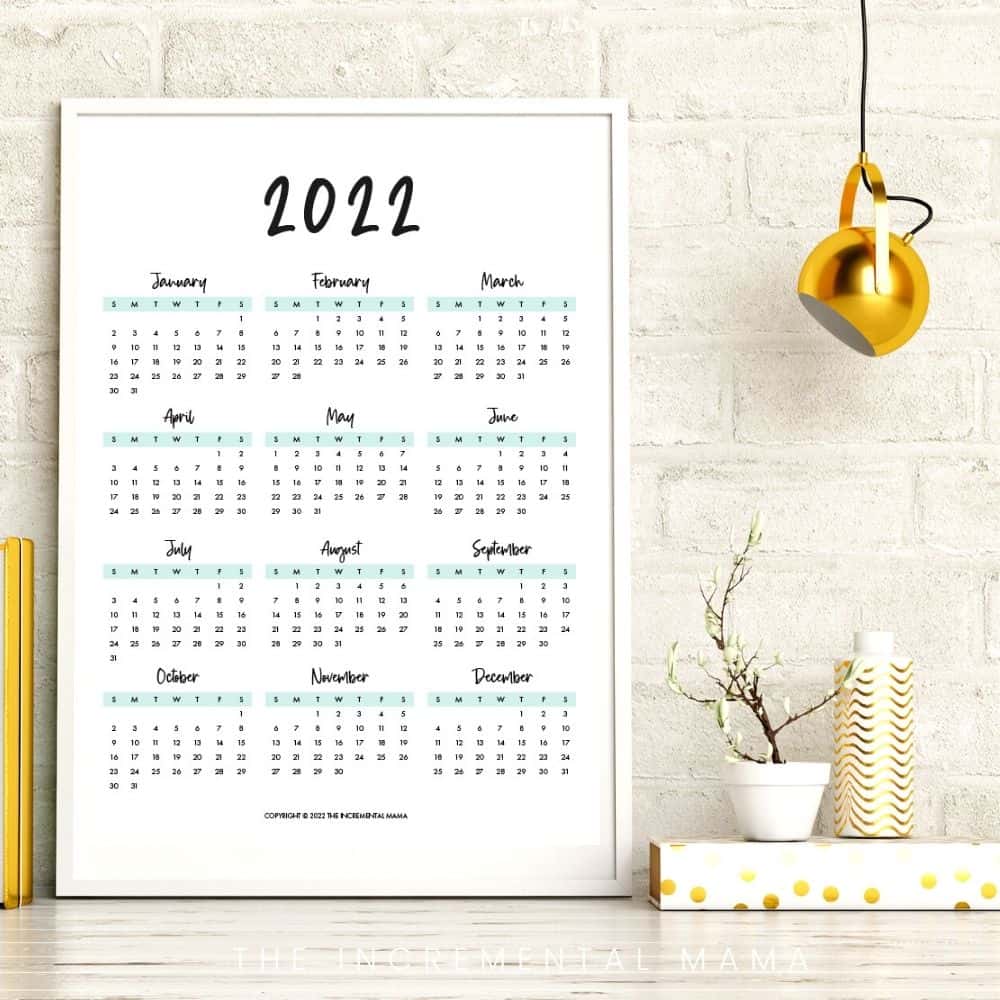 This simple 2022 yearly calendar is great if you're looking for a modern, yet minimalist look for your calendar.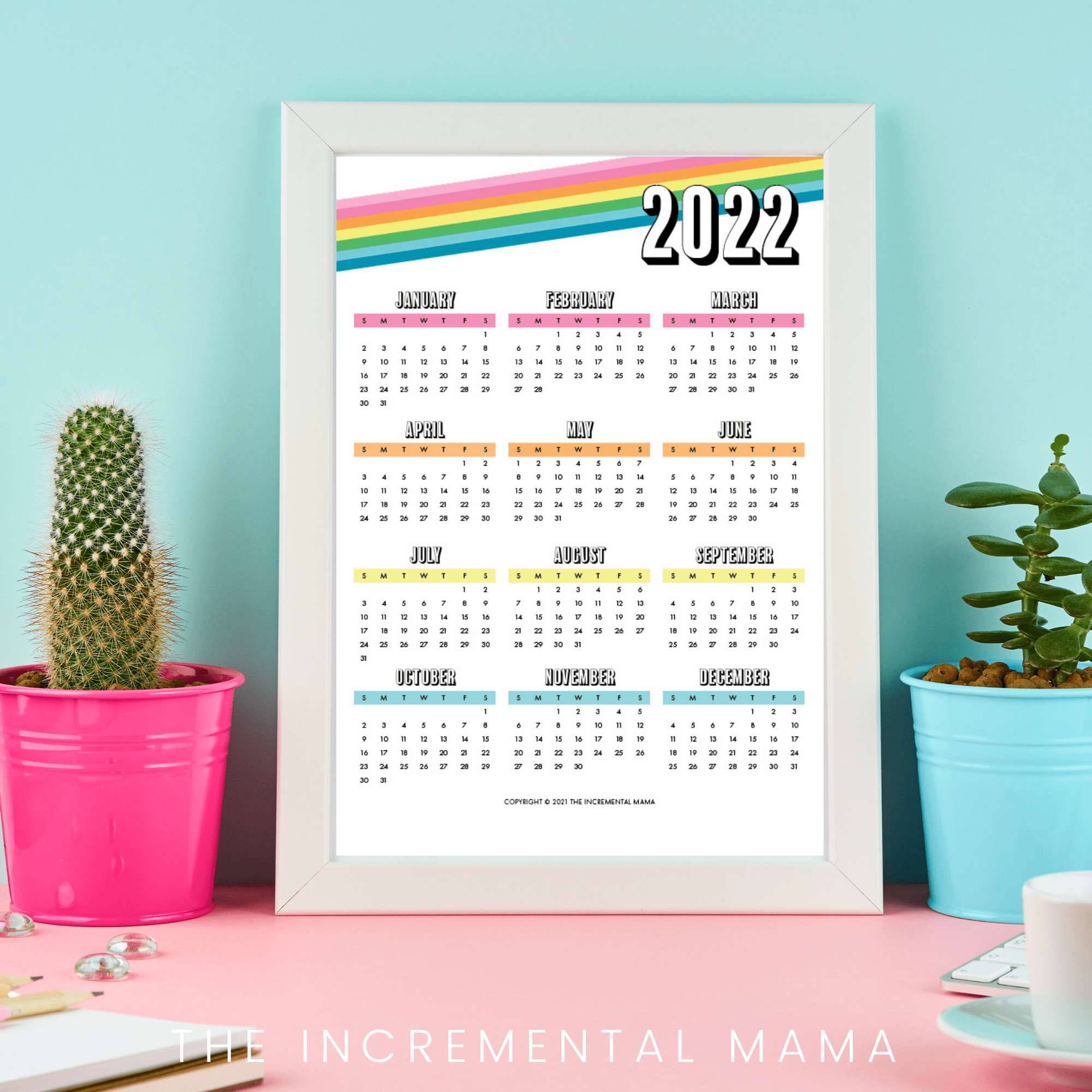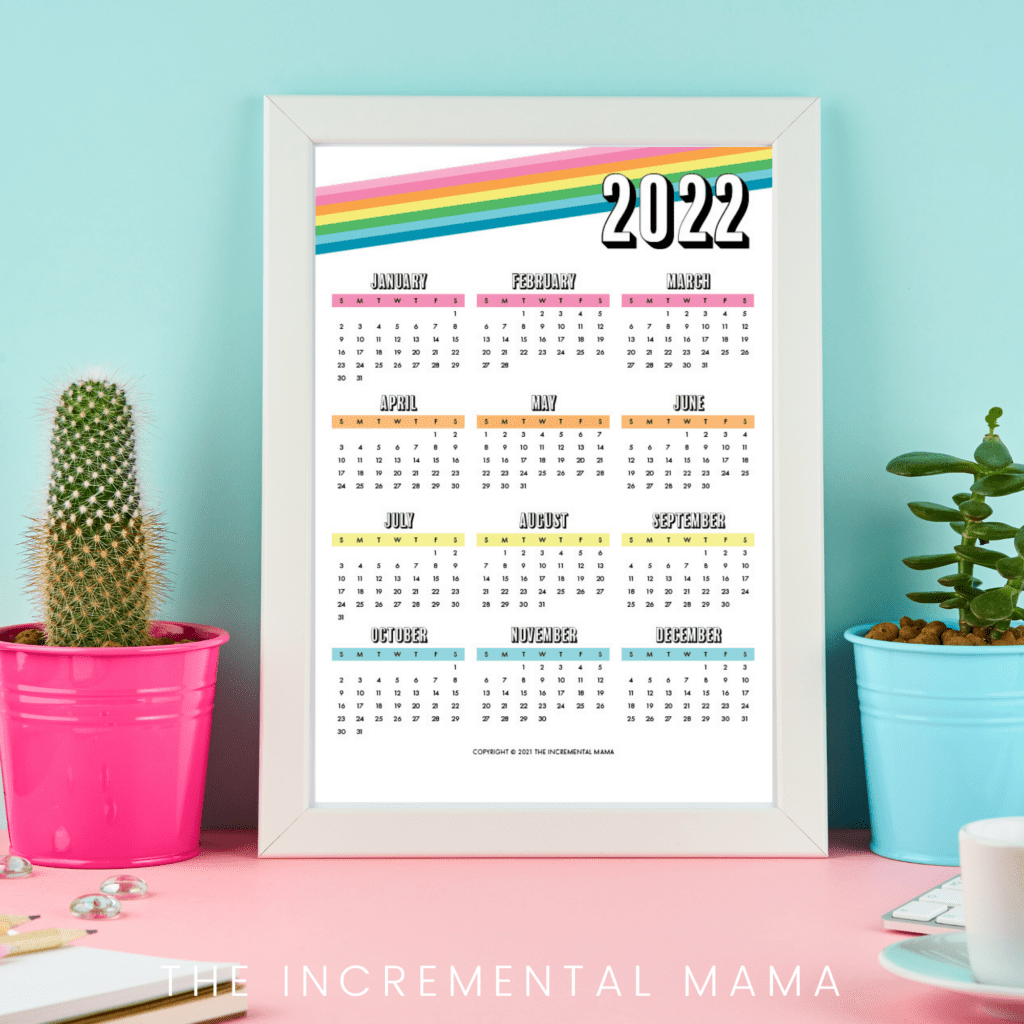 Rainbow 2022 One-Page Calendar Template
This is my favorite calendar ever. Just looking at this rainbow calendar makes me so happy.
GET ORGANIZED IN 2022
And there you go! Five different calendar printables to help you get organized this year. You can also find a number of planning printables on this website that'll help you go from hot mess express to crushing your to-do list.
READY TO GET YOUR LIFE ORGANIZED?
The Organized Home Toolkit has everything you need to go from overwhelmed to crushing your day.
With hundreds of customizable printables and short instructional videos, the Toolkit is the resource library you need to quickly & easily organize your life and home.
…AND for less than a dinner out with the family!
Here's what Allison, a busy mom of 3 said about The Toolkit:
⭐⭐⭐⭐⭐
"This toolkit helped me go from drowning in housework and feeling unmotivated to feeling organized and like my life was more manageable in a week. I woke up to a plan, a schedule, routines and manageable expectations for my kids that helped combat the depression and burn-out I often feel as a mom. And I love the videos. I feel like it's 'Running a Home & Raising Kids 101' and it's the class I have needed for YEARS."
>>> Check out The Organized Home Toolkit