Due to multiple requests to make a pink version of this cute printable calendar, for 2022 I have created these pretty pink calendar printable templates to help you get organized this year!
Theses are letter-sized vertical monthly calendars for 2022 and can be downloaded by individual month towards the bottom of this post
And best of all? They're totally free to download.
I just ask that you only use these for personal use and share this link if you want to share the calendar with others who want to get organized.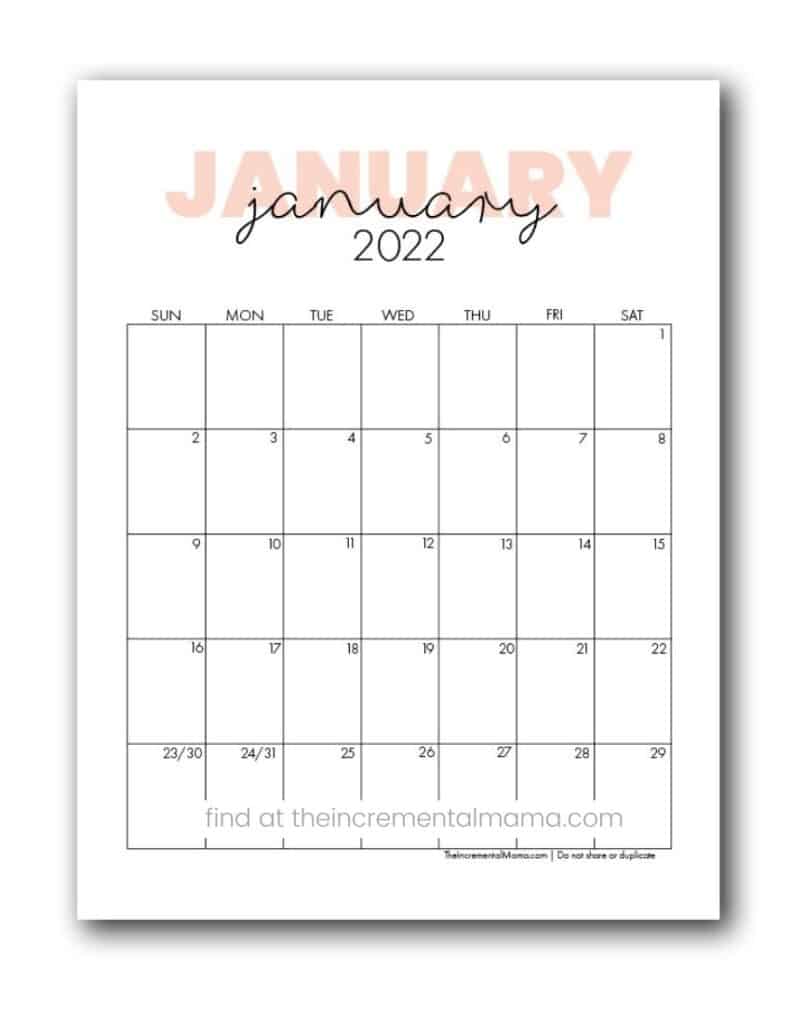 Using the 2022 Printable Calendars
Try as I might to switch to digital planning, I just can't get away from the comfort that comes from being able to pencil in events or meal plan directly on a paper planner.
Here are a few ideas for how you can use these free printable calendars to get your life organized.
(By the way, these are my favorite pens to use in my planning.)
Monthly meal planning
Habit tracking
Tracking Family birthdays and anniversaries
Keeping track of homework assignments
Bill tracker
Record daily highlights
Exercise log
Editorial calendar
More Free Calendar Printable Templates
Interested in blank monthly calendars? Then you can grab the 7 different blank monthly calendars and at-a-glance calendars.
Looking for other 2022 monthly calendars?
Check out the other 2022 monthly calendars on my site. You can grab the teal version of this calendar template or check out the free printable minimalist calendar printable shown below.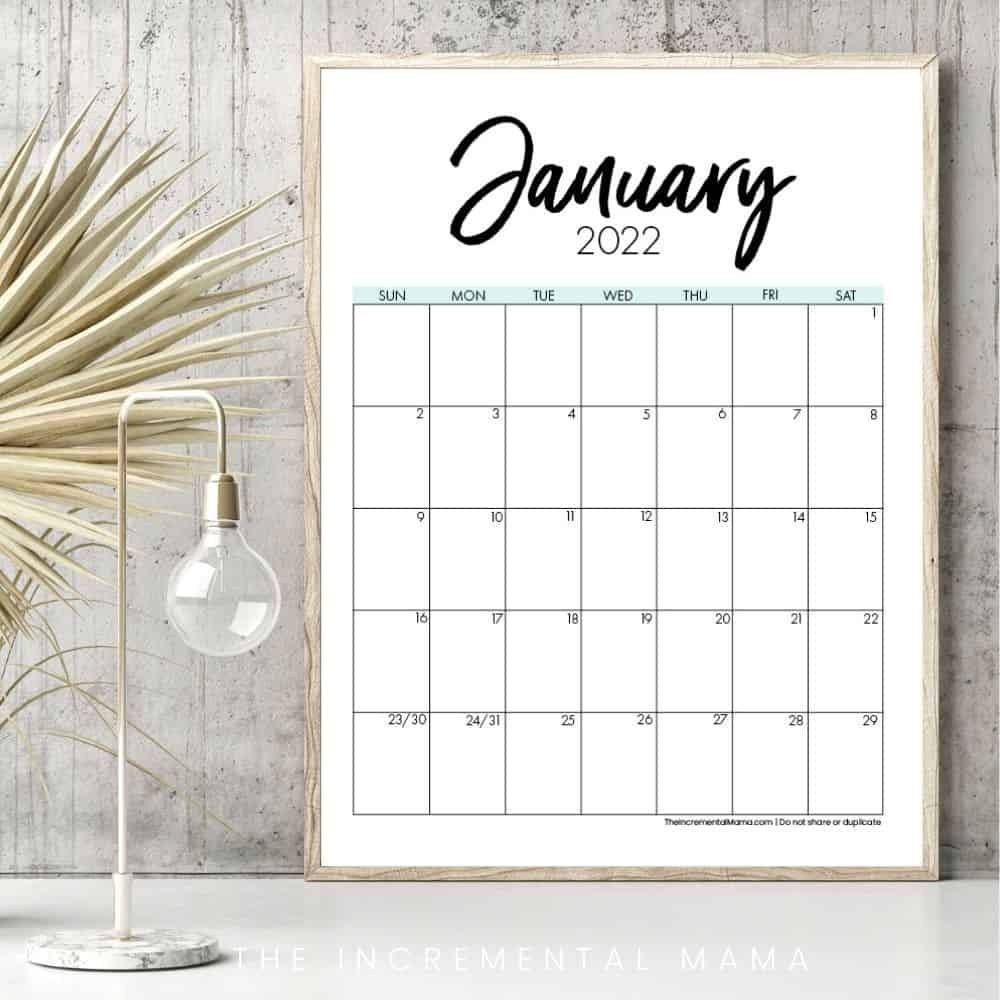 If you love printables that help you get organized, then you're in the right place.
I have literally hundreds of printables that will help you organize every area of your life–from meal planning to creating a realistic cleaning schedule, including editable PDFs you can customize to exactly what you need.
And if you're serious about organizing your life and time, The Organized Home Toolkit has everything you need to go from overwhelmed to crushing your day.
READY TO GET YOUR LIFE ORGANIZED?
The Organized Home Toolkit has everything you need to go from overwhelmed to crushing your day.
With hundreds of customizable printables and short instructional videos, the Toolkit is the resource library you need to quickly & easily organize your life and home.
…AND for less than a dinner out with the family!
Here's what Allison, a busy mom of 3 said about The Toolkit:
⭐⭐⭐⭐⭐
"This toolkit helped me go from drowning in housework and feeling unmotivated to feeling organized and like my life was more manageable in a week. I woke up to a plan, a schedule, routines and manageable expectations for my kids that helped combat the depression and burn-out I often feel as a mom. And I love the videos. I feel like it's 'Running a Home & Raising Kids 101' and it's the class I have needed for YEARS."
>>> Check out The Organized Home Toolkit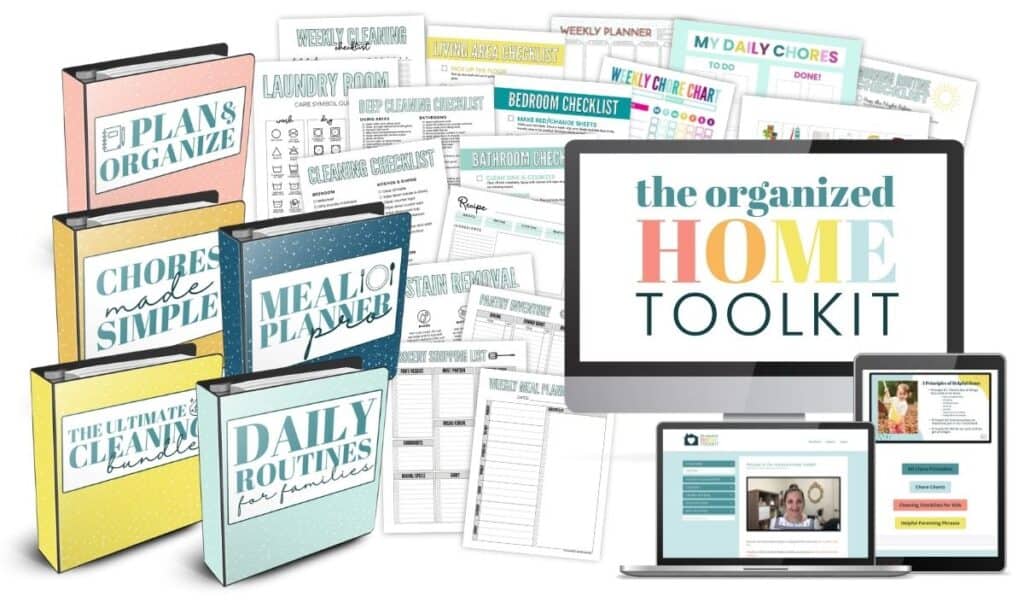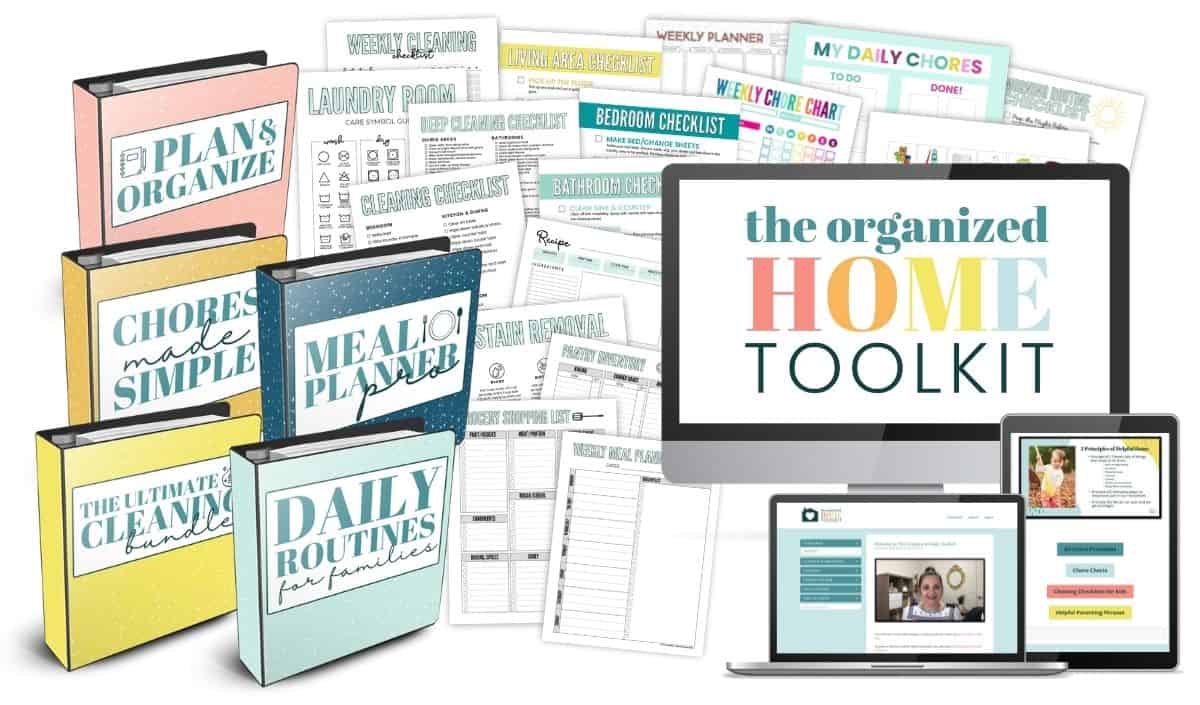 Not sure about accessing the whole resource library? Then check out some of the daily and weekly planner templates that'll make life happier and more organized.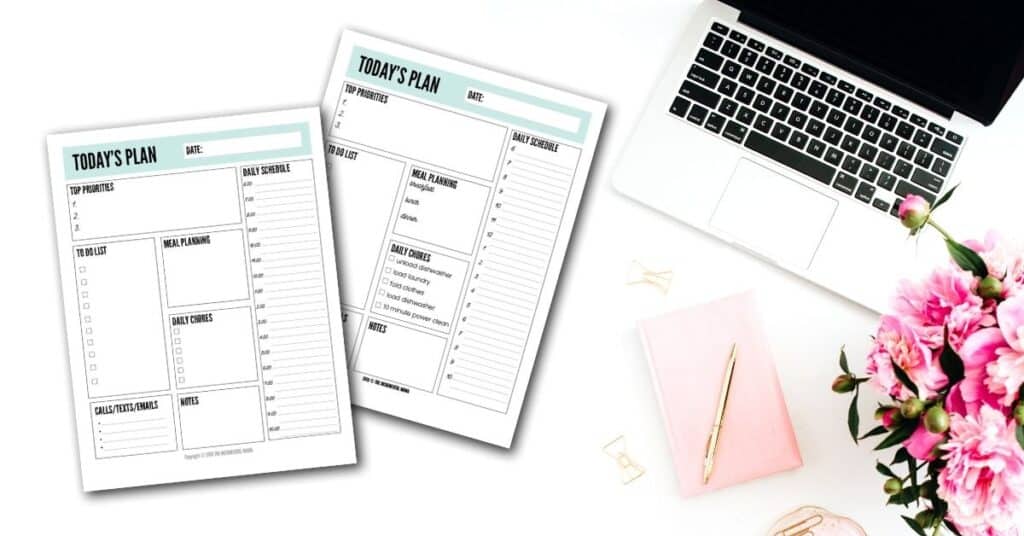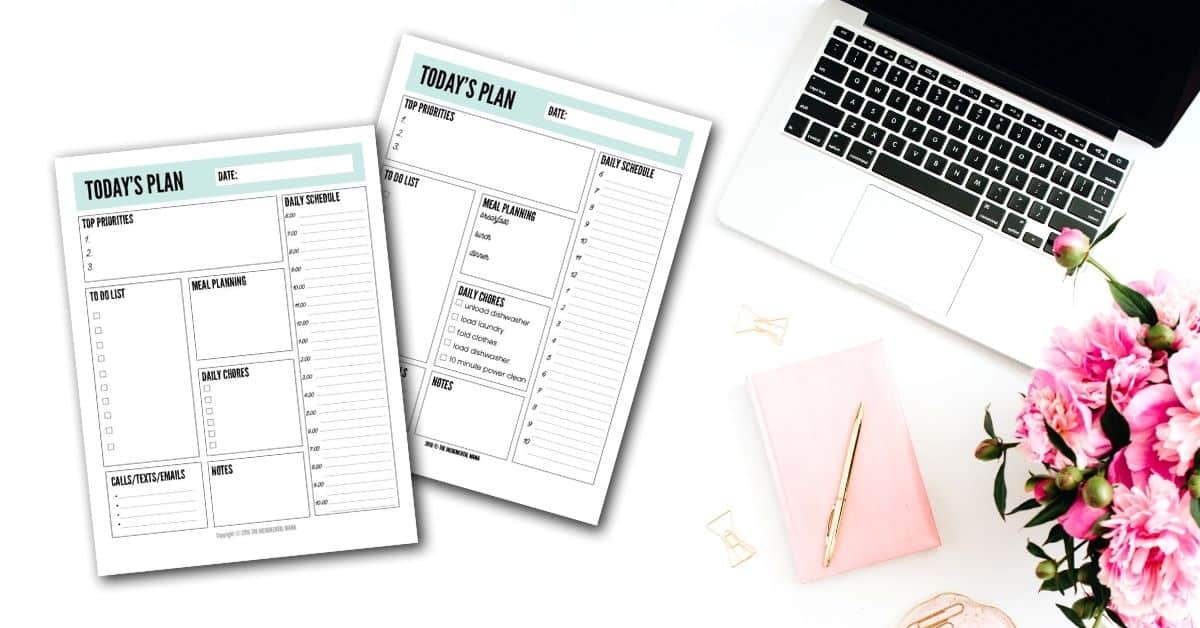 Cute 2022 Printable Calendar
To download these cute 2022 printable calendars, simply click the image of the month you want to download.
A new tab will appear with the calendar template PDF and you can save it to your computer or print it directly.
You can download to your computer by clicking the arrow in the top right corner. You can print by clicking the print icon.
***Note there is a second page to the download and you'll only want to print page 1***
Please note that these calendar templates are for personal use only. To share, simply share the link to this post with others and they can download their own copies.
YOU MAY ALSO LIKE
Free Printable Daily Planner Template