This rainbow 2022 one-page calendar makes me really happy. I mean, it's hard to look at this calendar and not feel all the warm fuzzies.
And let's be honest, we could all do with more warm fuzzies in our life right?
So if you'd like to track 2022 and get organized–and feel awesome doing it–download this free printable one-page calendar at the bottom of this post.
>>> Looking for other free 2022 calendars? Check out these Five Fabulous 2022 Calendar printables.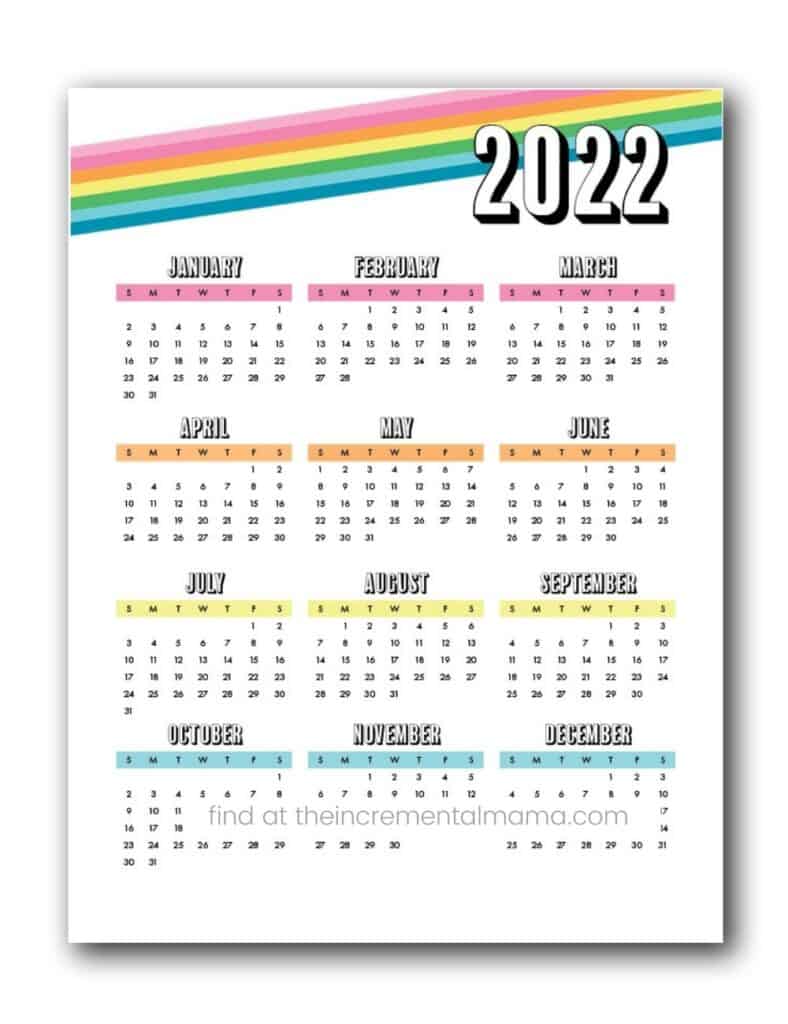 RAINBOW 2022 PRINTABLE ONE-PAGE CALENDAR
One-page yearly calendars are really useful tools to stay organized because you can see the whole year with one glance. Here are a few ideas for how you can use this 2021 calendar printable.
Post on bulletin board
Place in school binder
Post on the fridge
Use it as as habit tracker (don't break the chain)
Track holidays or birthdays
Circle bill due dates
I personally have mine up in my home office and use it as a quick date check for the year. My 8 and 9 year old (who happen to LOVE this design) both have it up in their room as well to cross off each day in the year.
MORE FREE 2022 CALENDAR PRINTABLES
Interested in blank monthly calendars? Then you can grab the 7 different blank monthly calendars and at-a-glance calendars.
Looking for other 2022 monthly calendars? You can check out these 5 Fabulous & Free 2022 Calendars.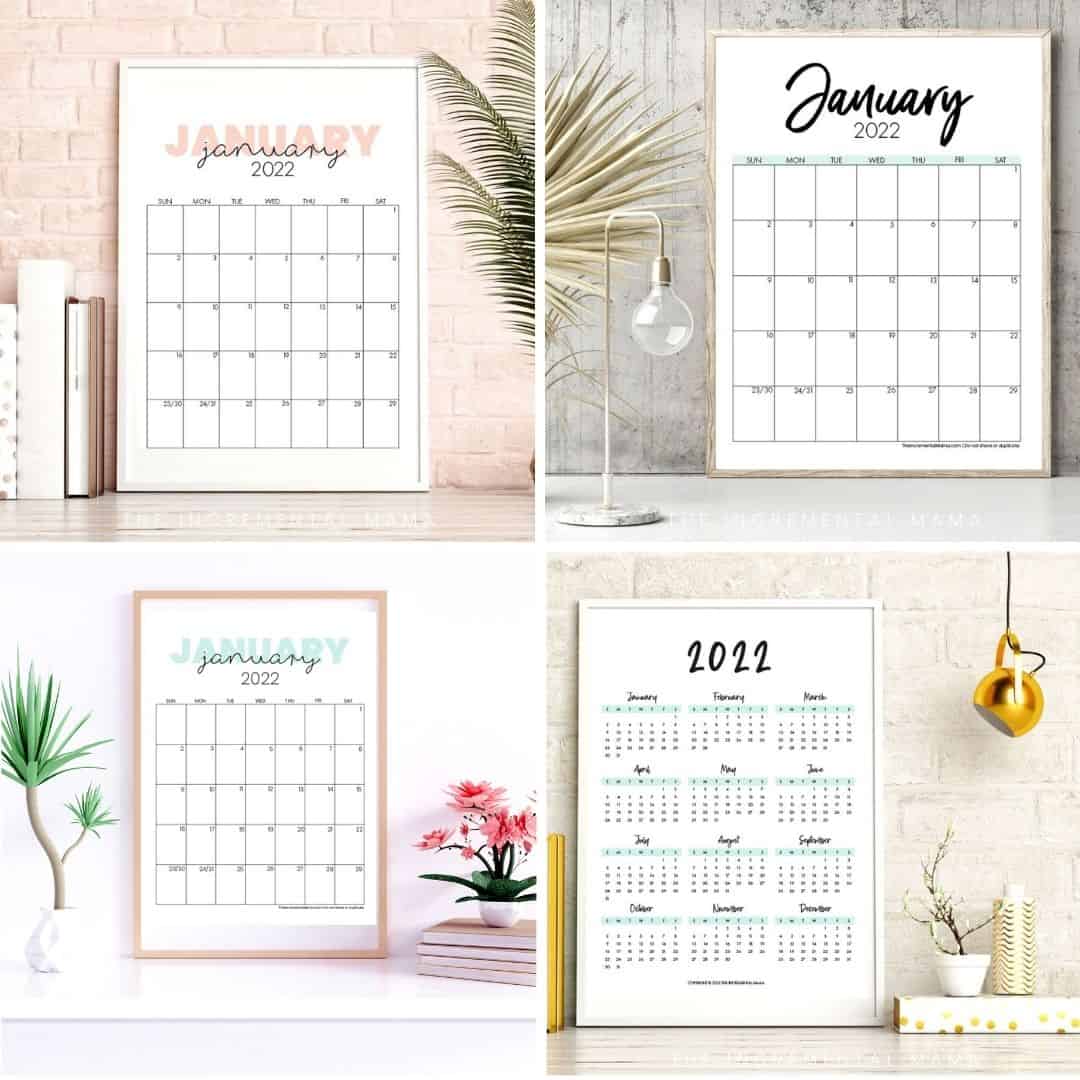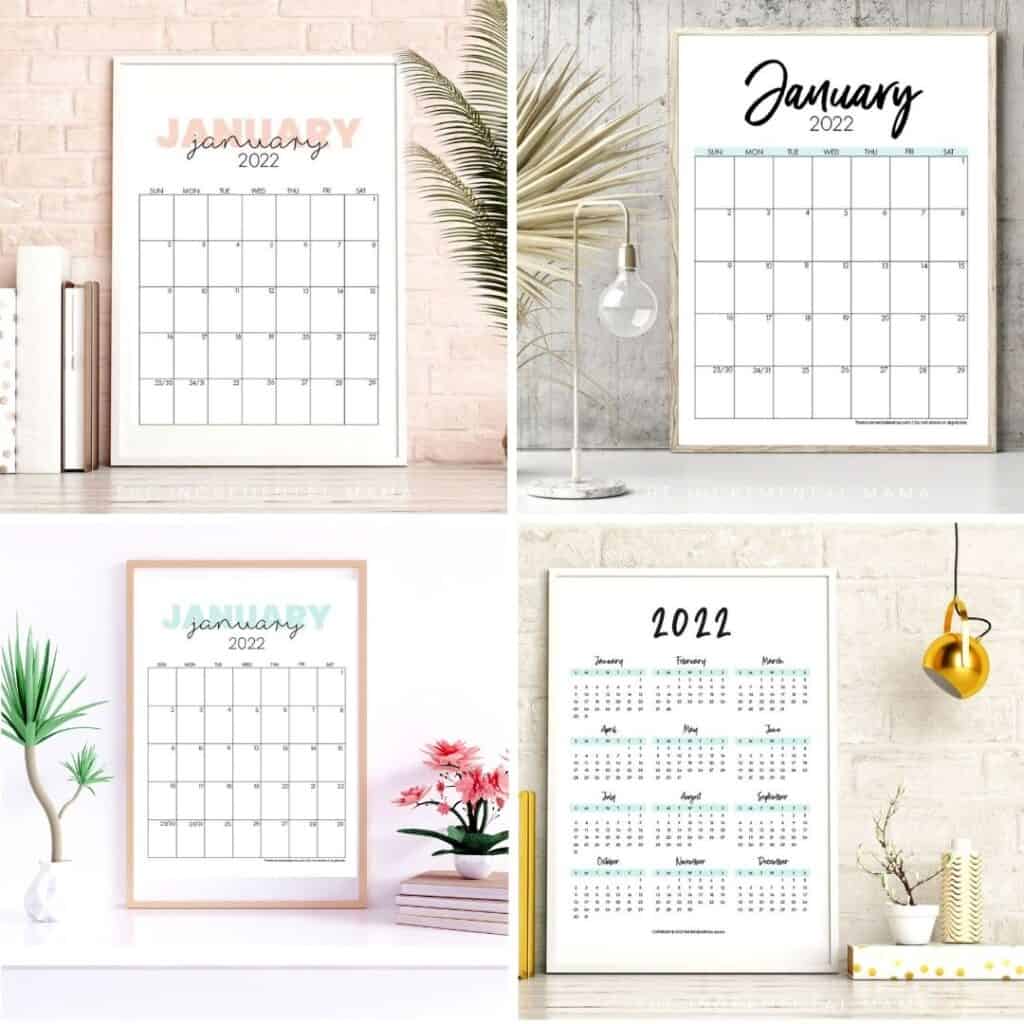 DOWNLOAD THE ONE-PAGE 2022 RAINBOW CALENDAR
To download the free printable 2022 calendar, simply click the image below and the download should automatically begin.
A new tab will appear with the rainbow one-page calendar pdf and you can save it to your computer or print it directly.
You can download to your computer by clicking the arrow in the top right corner. You can print by clicking the print icon.
***Note there is a second page to the download and you'll only want to print page 1***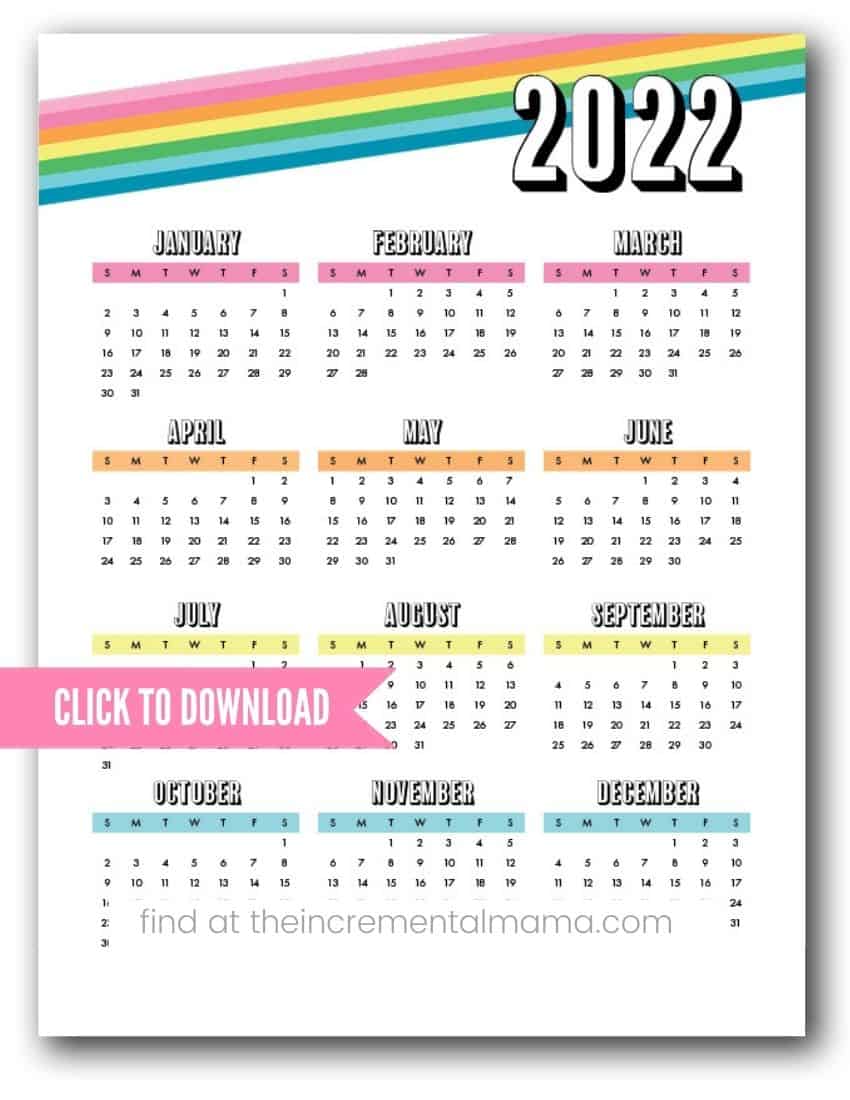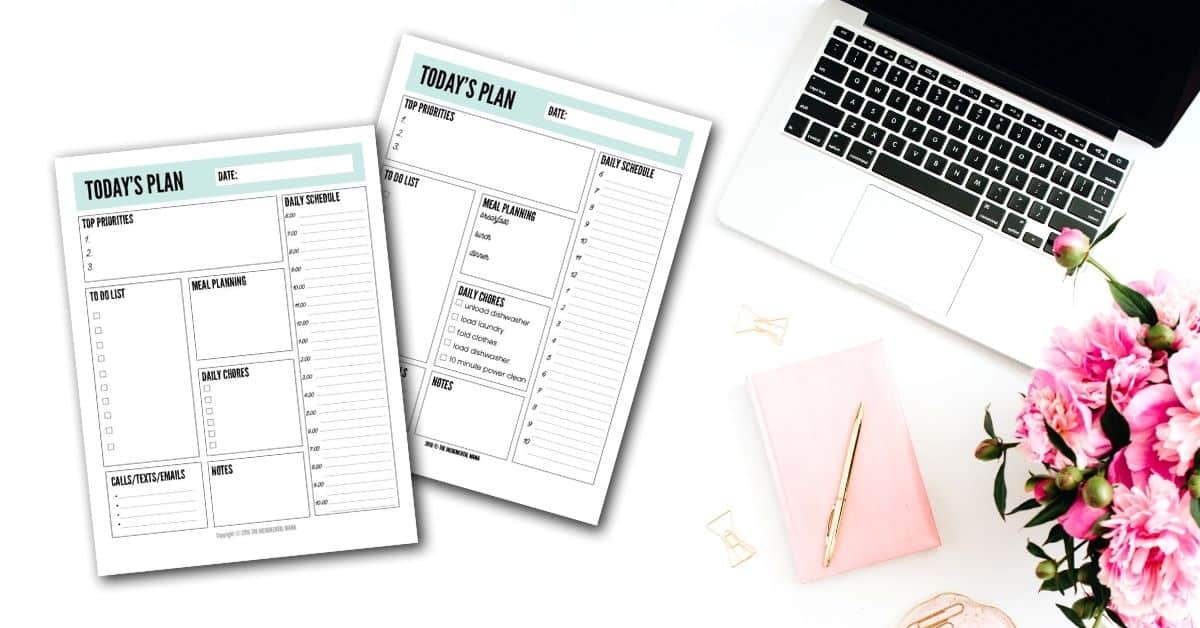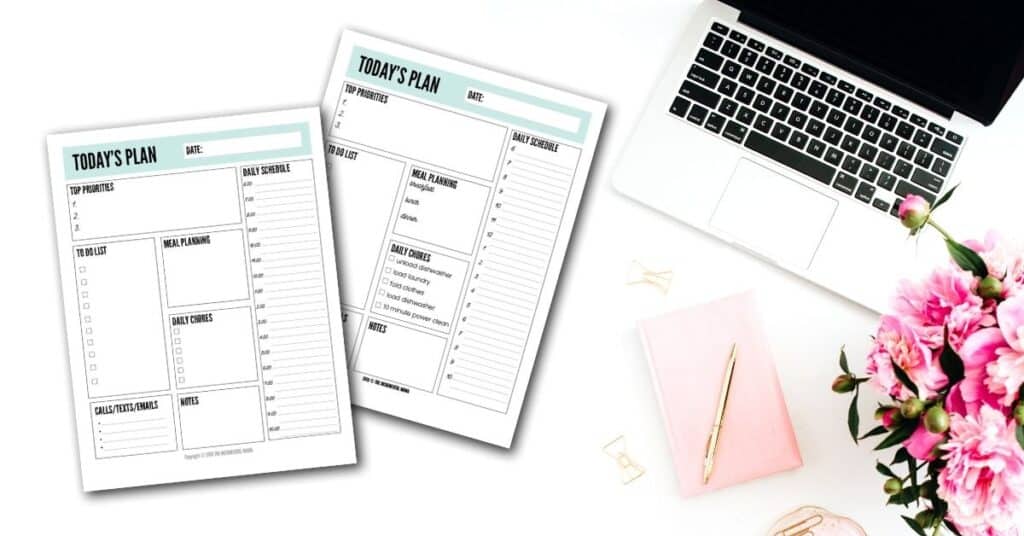 GET ORGANIZED WITH FREE PRINTABLES
If you love printables that help you get organized, then you're in the right place.
I have literally hundreds of printables that will help you organize every area of your life–from meal planning to creating a realistic cleaning schedule, including editable PDFs you can customize to exactly what you need.
And if you're serious about organizing your life and time, Check out The Organized Home Toolkit.
READY TO GET YOUR LIFE ORGANIZED?
The Organized Home Toolkit has everything you need to go from overwhelmed to crushing your day.
With hundreds of customizable printables and short instructional videos, the Toolkit is the resource library you need to quickly & easily organize your life and home.
…AND for less than a dinner out with the family!
Here's what Allison, a busy mom of 3 said about The Toolkit:
⭐⭐⭐⭐⭐
"This toolkit helped me go from drowning in housework and feeling unmotivated to feeling organized and like my life was more manageable in a week. I woke up to a plan, a schedule, routines and manageable expectations for my kids that helped combat the depression and burn-out I often feel as a mom. And I love the videos. I feel like it's 'Running a Home & Raising Kids 101' and it's the class I have needed for YEARS."
>>> Check out The Organized Home Toolkit