It's obvious that Primary was created by moms. Because these clothes make mom's lives easier. From the affordable and high-quality clothing basics to the outstanding customer service, there is a lot for a busy mom to obsess over.
Don't feel like reading? Never fear: here's a video of my Primary clothing review!
THE QUICK PRIMARY CLOTHING REVIEW
For more in-depth look at the clothes and my experiences, scroll down a bit further fir the full primary review. Otherwise, in a nutshell…
What is awesome:
Great value: Very high quality children's clothes
Easy to care for: Everything is machine washable, and very few items would ever need an iron.
The clothes are simple: All solid colors or simple patterns. All of which makes it easier for kids to match their own clothes.
Wide color selection: Most clothes come in ALL the colors so there's no explosion of pink and purple for girls and green and blue for boys.
A+ Customer Service: The company is super responsive and customer service is top-notch.
Comfortable & Functional: For example, no tags on clothes and most dresses have pockets!
Clothes are true to size: Plus, the website is very helpful in selecting the correct size.
OUR FAVORITES
Note: since I have 4 girls, these are all girl-centric clothes.
Leggings: I am OBSESSED. Best leggings out there. No more cheap Target leggings for us.
Cozy Dress: As promised, this is a soft, thick cozy dress. Paired with leggings or tights, and it's an adorable cool weather outfit!
Short Sleeve Tunic Top: Comfy, cute, and lets kids actively play and raise their hand in class without showing belly.
Click the image below to get 20% off your first order!
THE IN-DEPTH PRIMARY CLOTHING REVIEW
I Loved the Idea of Primary Clothes
As a mom of 4 growing girls (3 of whom dress themselves), Primary immediately appealed to me.
I was sold with the concept:
Simple, affordable, high-quality, children's clothes in a range of vibrant colors
Comfy clothes that let kids play and be kids
No tags, sequins, logos, and no glitter (aka Devil's dust) to come off all over my house and children.
I was tired of random images and characters on my kids clothes, mismatched patterns and glitter explosions. Bring on the adorable, simple, and affordable kid's clothes!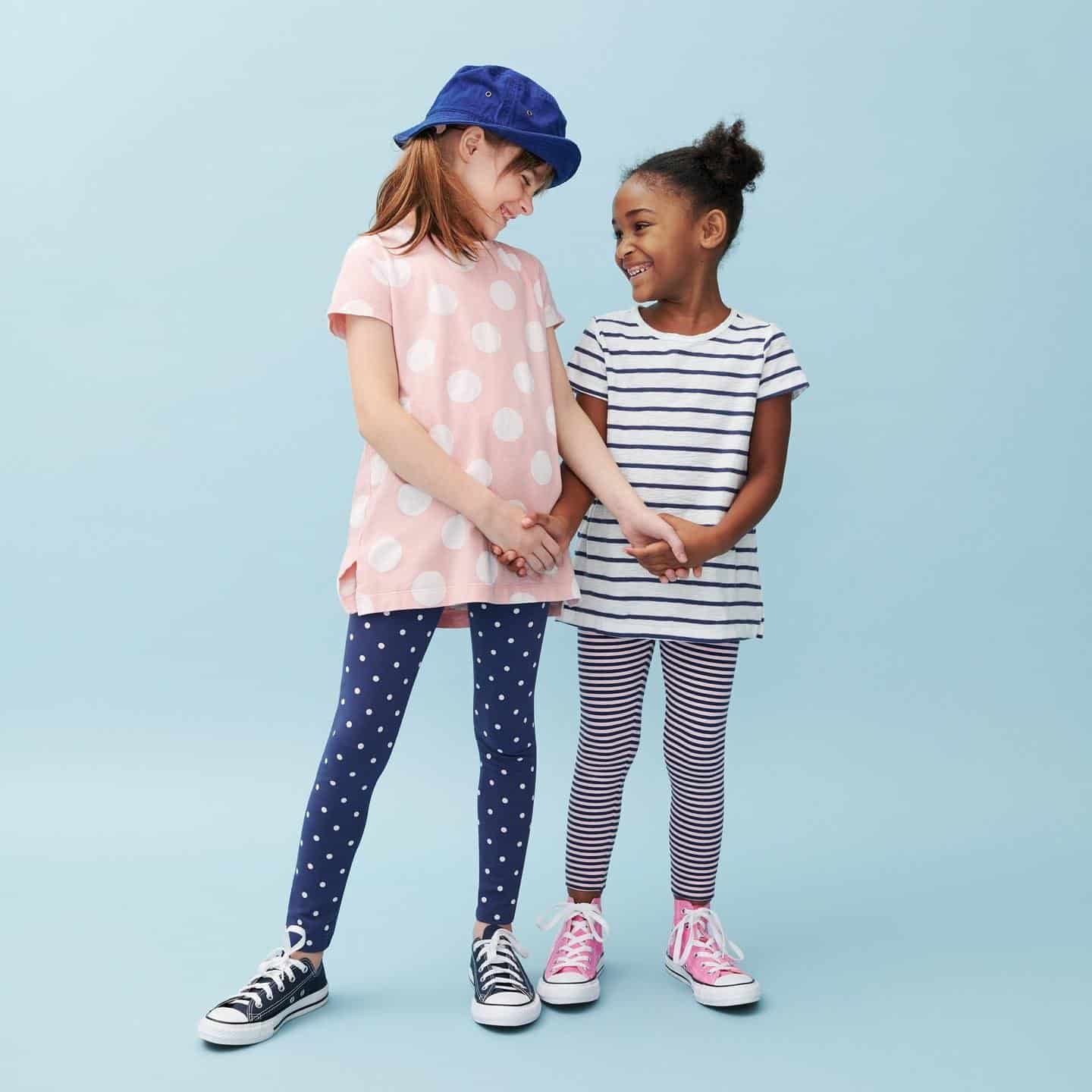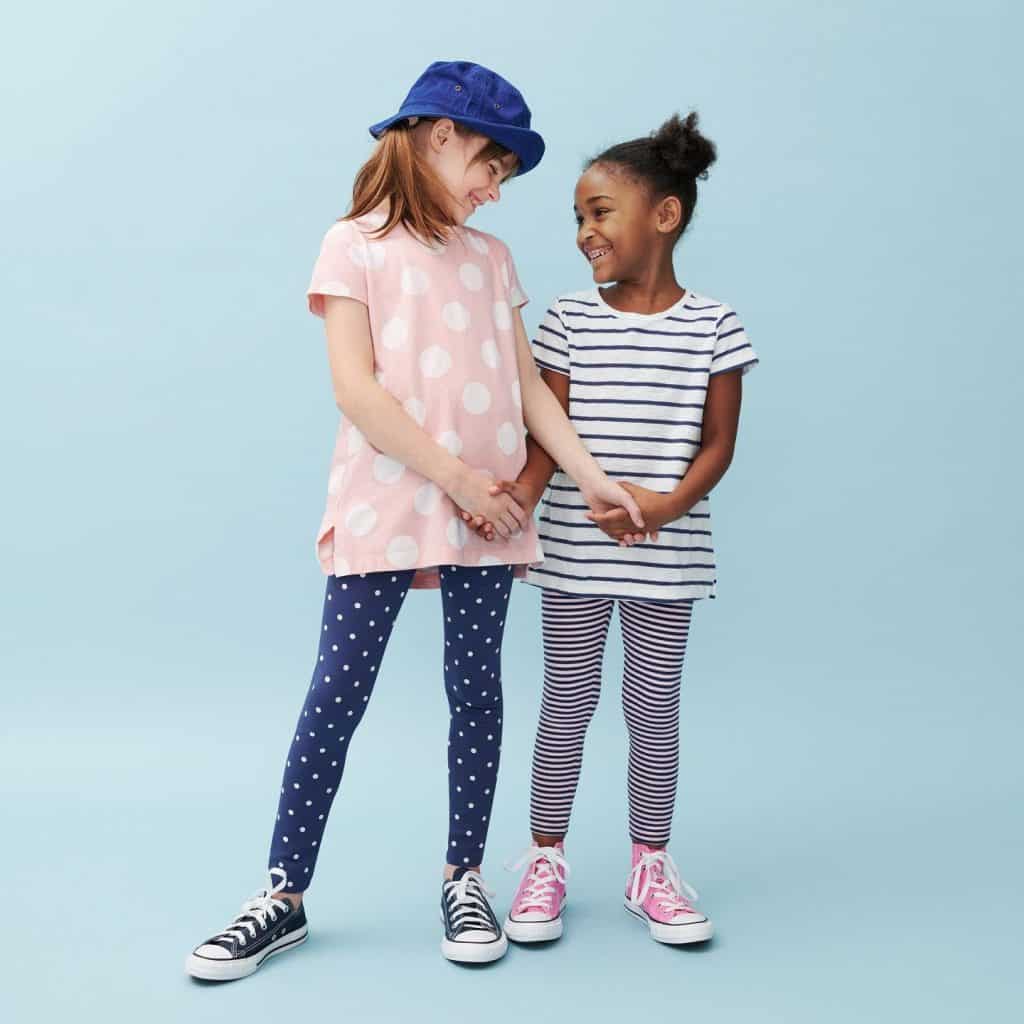 Halloween
Since Halloween was approaching, the website was full of DIY halloween costumes ideas using Primary clothes. I mean seriously, just check out these awesome ideas and try not to fall in love.
All it would take is a few quick DIY hacks paired with some clothes from Primary and I could create some super cute costumes.
And all the clothes could just be added to their regular wardrobe (unlike a cheaply-made costume). Practical and economical.
With 20% off total order for first time buyers, I figured "what the heck" and ordered outfits that could double as costumes for all 4 of my kids.
First Impressions
When I opened the package (which was adorably colorful, btw), first things I saw were the gorgeous colors.
When I handled the clothes, I could quickly tell these were quality fabrics. (As a seamstress, I can be a little obsessive about fabrics.)
It was seriously love at first sight, I kid you not. Right off the bat, I knew that this was just the beginning (3 months later, I've ordered 3 additional large orders).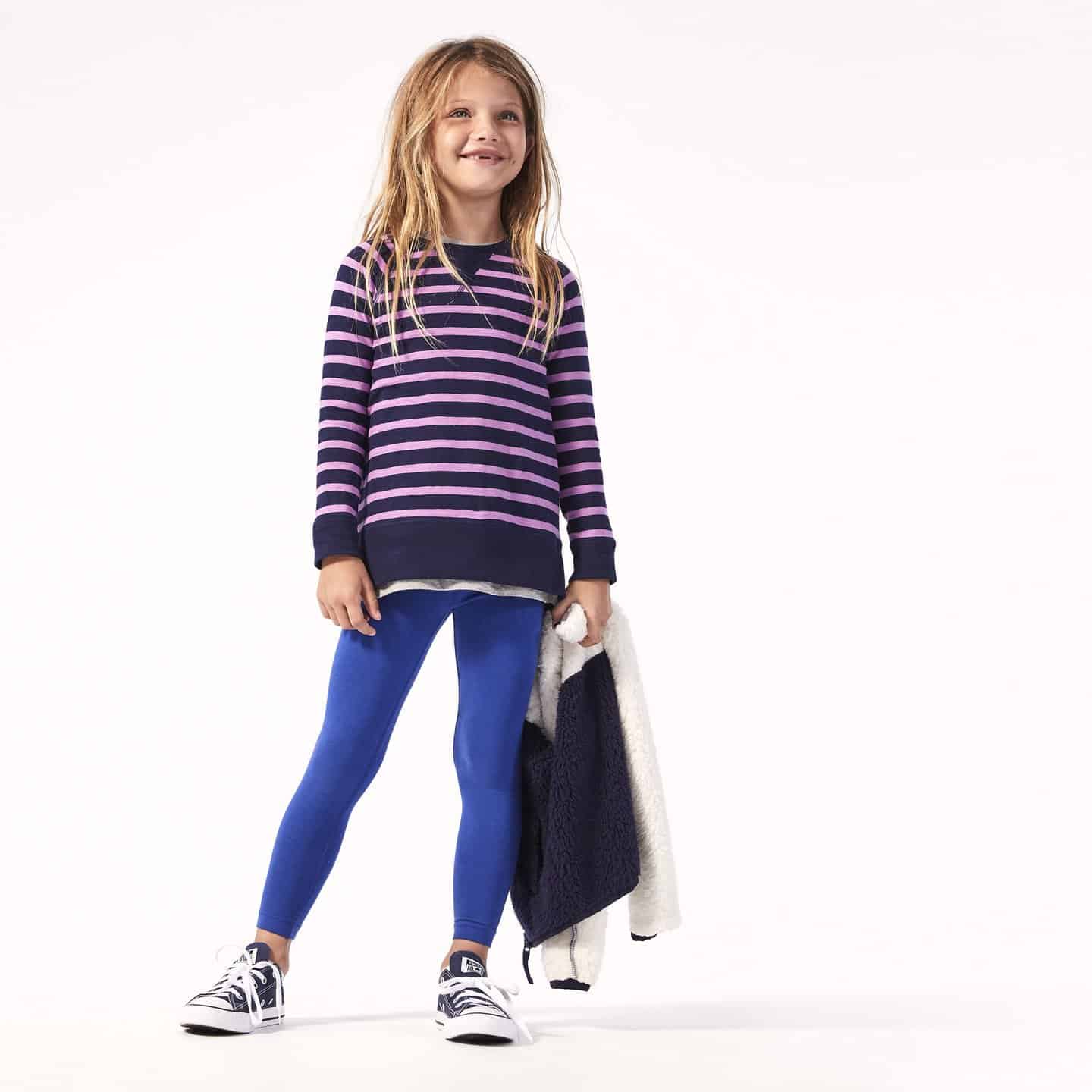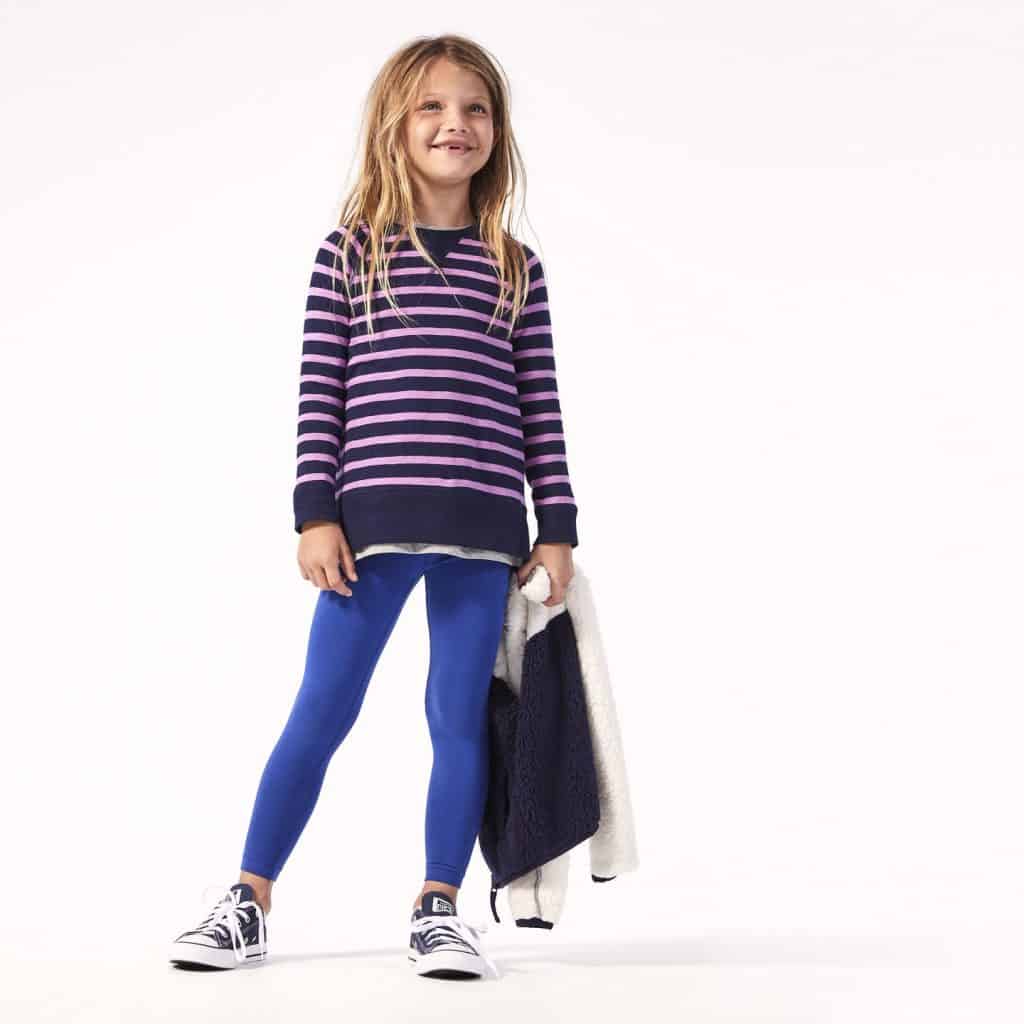 PRIMARY REVIEW: WHAT I LOVE
As a super busy mom on a budget, I am always looking for both things that make my life easier and are great values. Primary clothes fits the bill on both counts. Here's what I love about Primary (and trust me, there's so much to love):
1) Easy for kids to dress themselves and match.
My kids dress themselves from the time they are able (about 2 and-a-half). This makes my life so much easier and they develop independence and a sense of self (win-win). While I don't get worked up over horribly mismatched clothes, with Primary clothes, it's very easy for my girls to put together really cute outfits.
2) They use high quality, sturdy fabrics.
I have been impressed by the quality of every item I have purchased (and I've had 4 big orders at the time of writing). While I had been hesitant to spend $23 on a kid's cardigan, when I pulled it out of its packaging I was immediately impressed by its quality. I realized that I don't have a cardigan that nice.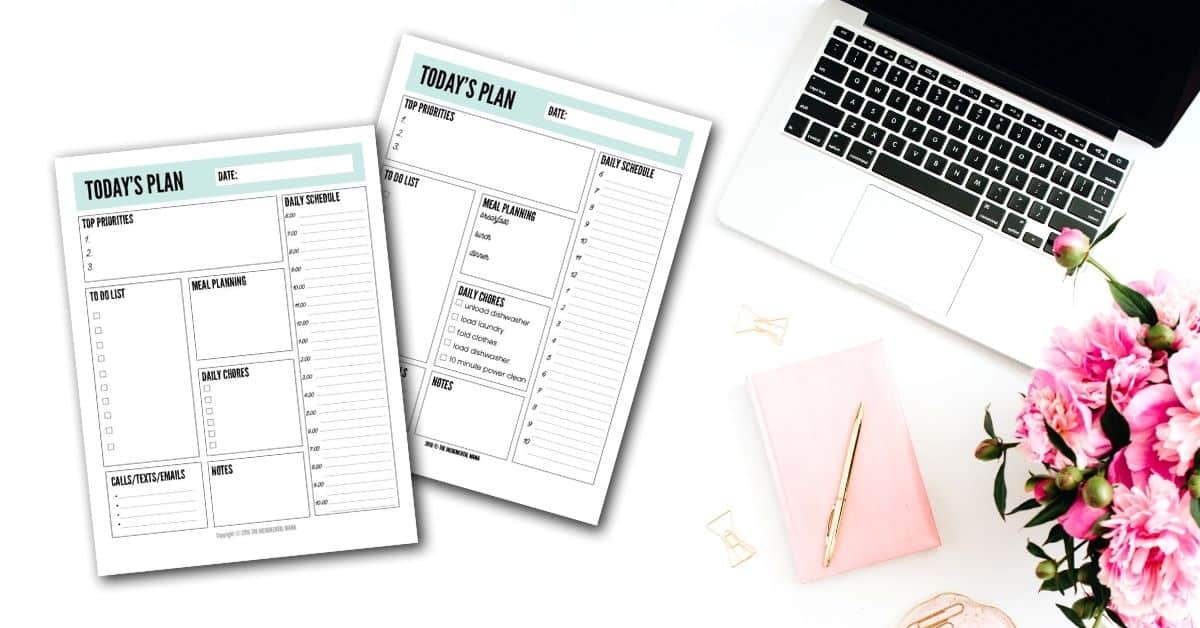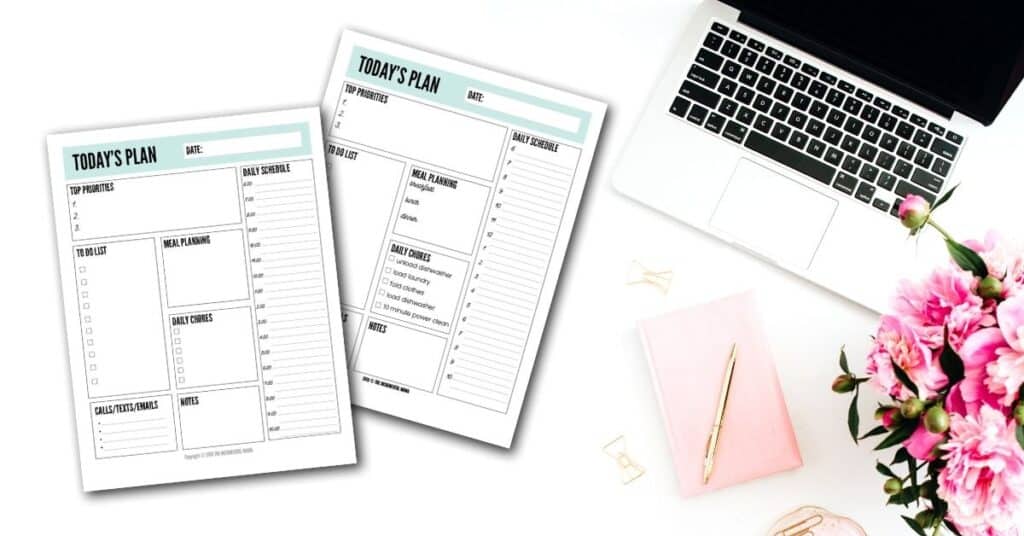 3) Very affordably priced (especially considering the quality).
Like a lot of people, I am on a budget. I'm alwasy trying to walk the line between price and quality and it can be tough. I've bough my fair share of crappy kid's clothes that shrink and fall apart.
Every item is made of high-quality fabric. Which means it not only looks nice, but they will last longer and won't shrink up several sizes.
A great example of the quality can be found in Primary leggings. They cost $10 each ($9 for 3 or more). Comparing Primary leggings to Target leggings (my old go-to) is almost a joke. Primary leggings are sooooo much better. Thicker fabric, nicer waistband. The leggings are AMAZING.
Since the regular prices are fantastic, the sales are absolutely spectacular values! Once you order and get on their mailing list, you get access to sale before the general public!
4) Clothes are very comfortable (no tags!).
I have a kid who is super sensitive to how clothes feel and is easily irritated by seams, tags etc. There has been no such issue with Primary! I seriously wish primary had clothes in my size.
5) Customer service is spectacular.
Before ordering, I looked at their Facebook page. I noticed how incredibly responsive they were to customers. When I had an issue with an order, I saw why. They were customer service rock stars!
6) No logos/sequins/sparkles/character etc.
I like that kids get to look like kids and not walking billboards. As I have all girls, I'm 100% tired of clothes dripping with sequins, characters, logos and other things that don't age well (and are often accompanied with poor quality).
7) The pictures on the website are SUPER helpful in selecting sizes.
On the website, they show pictures of all sorts of different kids wearing the clothes and they list the size and the child's weight and height. I LOVE this since it really helps get an idea of how the clothes will fit your child. So helpful!
WHAT YOU MAY NOT LOVE
1) Very simple clothes.
While I love the general idea of no patterns, it'd be awesome if there was just a polka dot print or nice stripe to mix it up a little (in full fairness, they do have a couple striped items and seem to be adding more). Despite truly loving this company, I couldn't just buy all their clothes from Primary. I need some pattern to mix it up. As advertised, it is clothing basics…
UPDATE (Oct 2020):
Since writing this Primary review in 2018, Primary has added many AMAZING patterns to their collection like stripes, polka dots, and stars.
The patterns give diversity while still making it easy to match clothes. So basically, they're now the perfect children's clothing company.
Does Primary Clothing Run Small or Big?
No. Primary clothing runs true to size.
But from my experience, do not order too big. Many articles of clothes at the time of writing are in combined sizes (2/3, 4/5, 6/7 etc). The 2/3 is a little big on my very petite 2 year-old.
My 4 year-old fits pretty well into 4T, generally, and she fits perfectly into the 4 pants and the 4/5 tops are maybe just slightly large on her (but I'm all about a little big as opposed to too tight). The 5 year-old (who wears 5T) fits perfectly into 5 pants and the 4/5 tops.
PRIMARY MAKES MY LIFE EASIER
What mom doesn't love NOT having to drag kids to the store?
[raises hand]
With Primary, you can get affordable, high-quality, simple children's clothes straight to your doorstep. The leggings are amazing. And the whole concept of simple clothes makes it easy for children to dress themselves. I seriously think you will love them as much as I do.
If this primary review was helpful, let me know in the comments!
SaveSave
SaveSave