We made it 2021! Barely, perhaps. But hey, we've made it. And that's something to celebrate.
And I imagine that I'm not alone in hoping that 2021 is a much brighter and happier year. And as Laini Taylor said:
"Hope can be a powerful force. Maybe there's no actual magic in it, but when you know what you hope for most and hold it like a light within you, you can make things happen, almost like magic."
So what better way to usher in that kind of a year with this fun, happy, rainbow free printable 2021 calendar.
>>> Looking for a 2022 version? Check out these 2022 Calendar printables.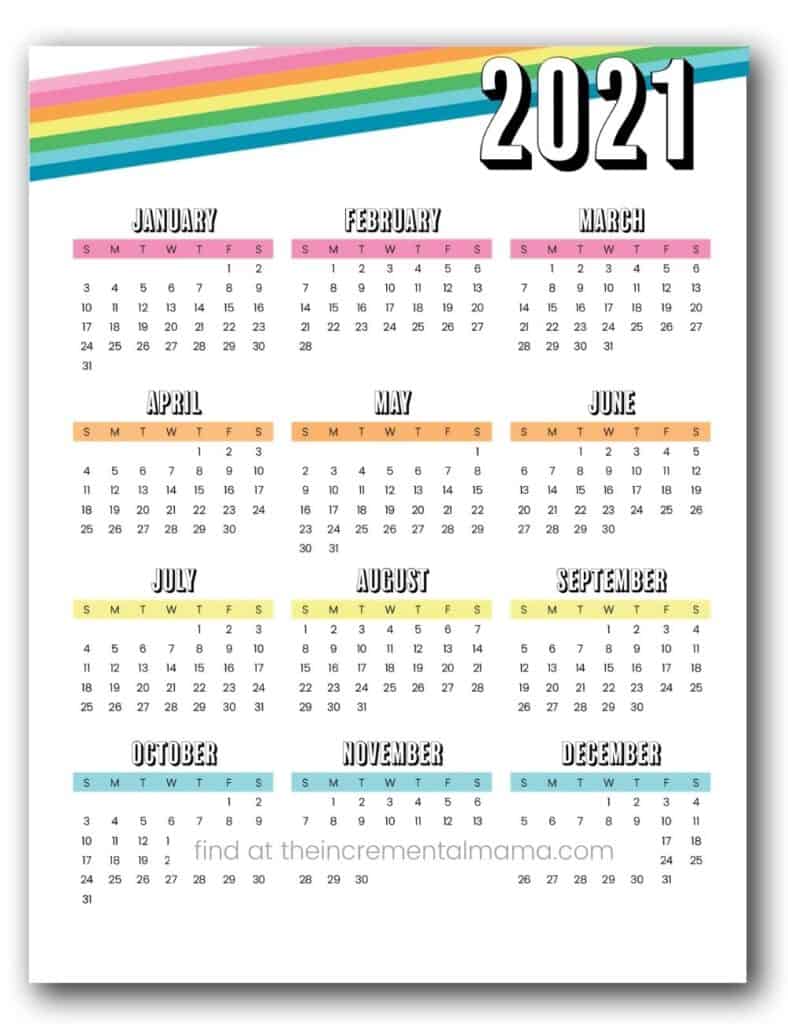 2021 PRINTABLE ONE-PAGE CALENDAR
One-page yearly calendars are really useful tools to stay organized because you can see the whole year with once glance. Here are a few ideas for how you can use this 2021 calendar printable.
Post on bulletin board
Place in school binder
Use it as as habit tracker (don't break the chain)
Track holidays or birthdays
Circle bill due dates
I personally have mine up in my home office and I'm using it to track days that I wake up at 5:30am and workout. I simply put an "X" on days I do it.
FREE 2021 CALENDAR PRINTABLES
If you're looking for other 2021 calendar printables to organize your years, you can check out the resources below. To view the different calendars, simply click the images or links below.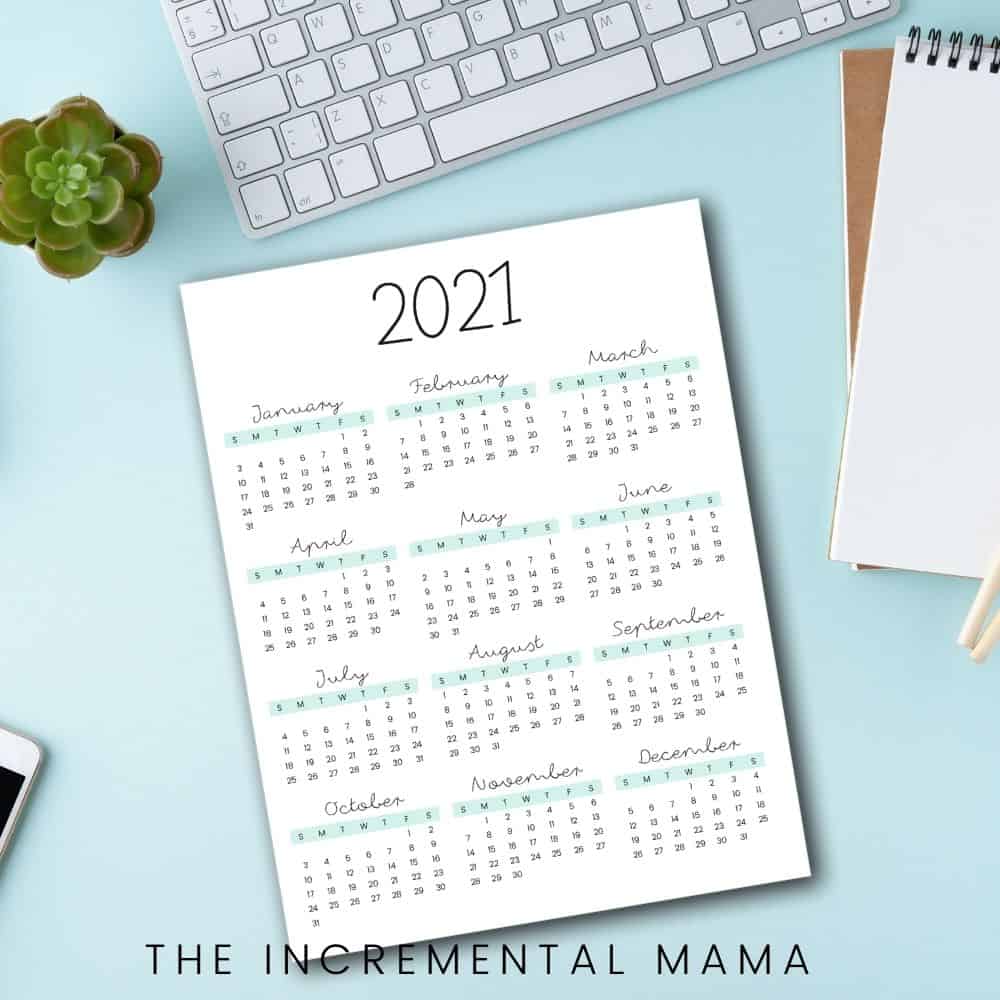 Minimalist One-Page 2021 Calendar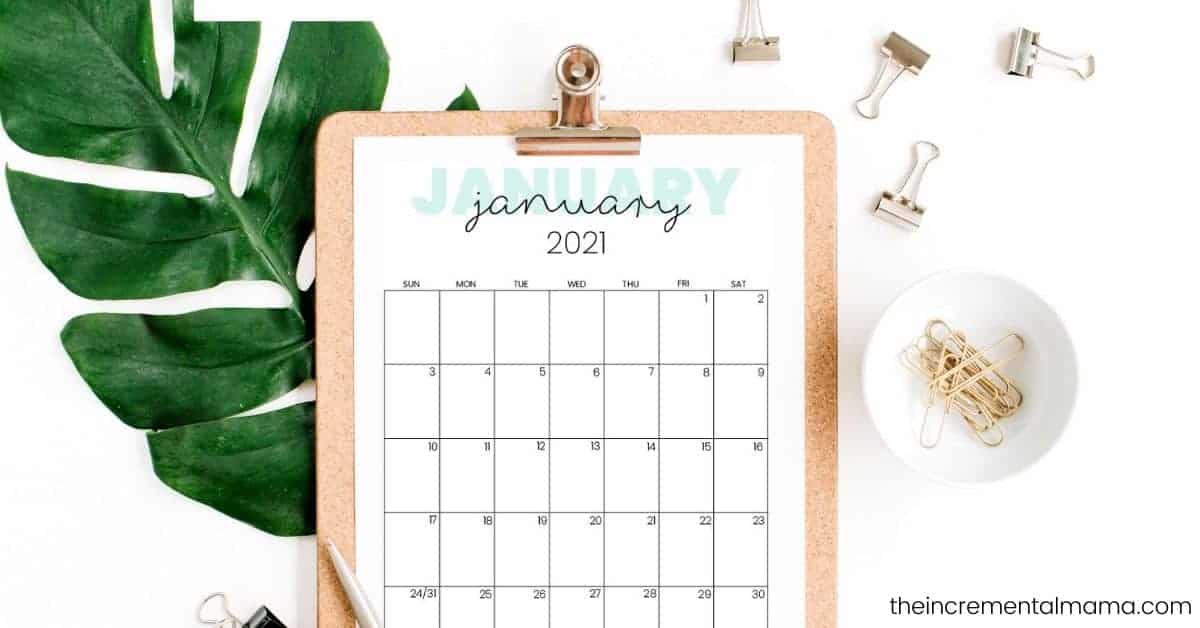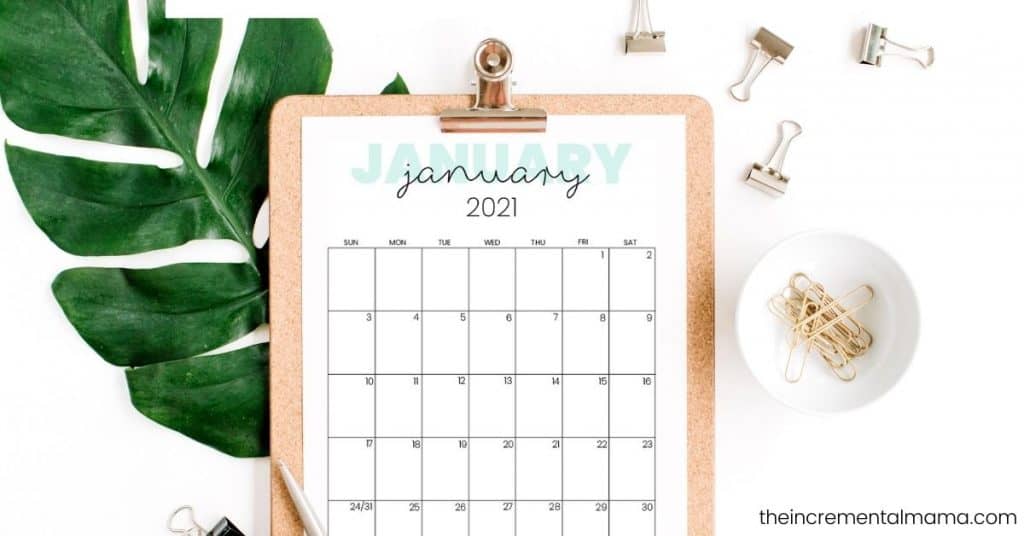 Simple modern 2021 monthly calendar templates
Interested in blank monthly calendars? Then you can grab the 9 different blank monthly calendars and at-a-glance calendars.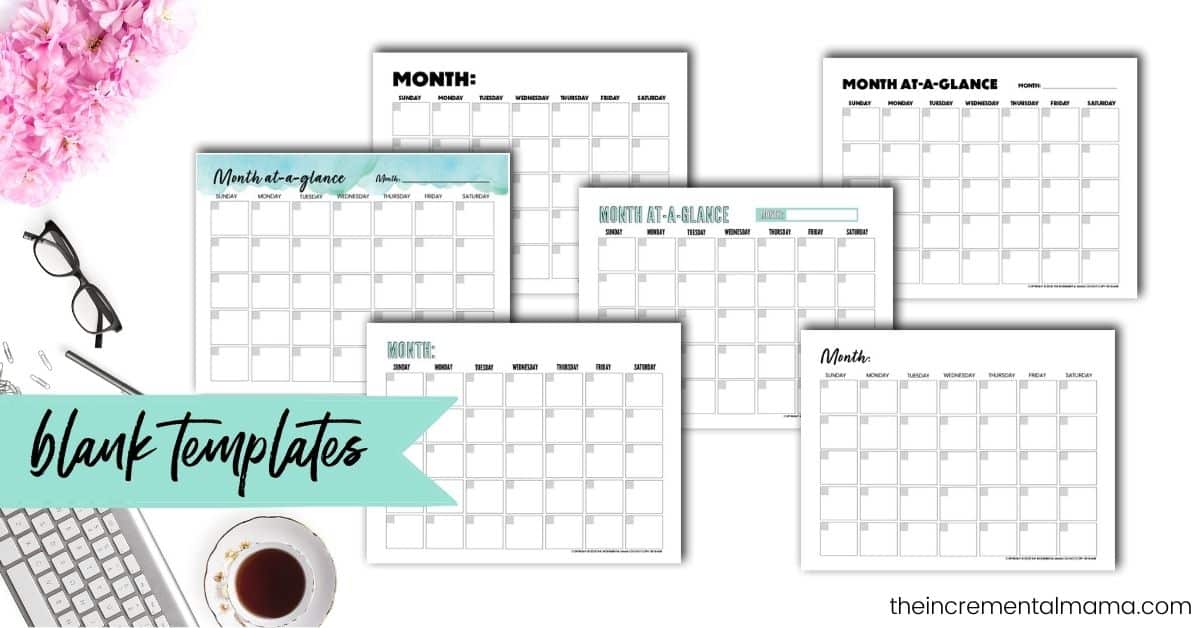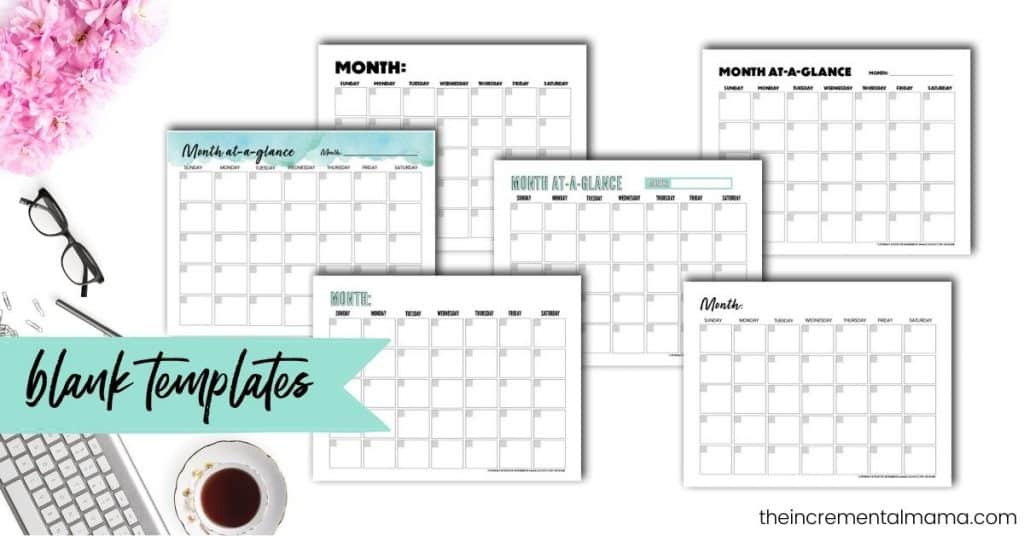 DOWNLOAD THE ONE-PAGE 2021 RAINBOW CALENDAR
To download the free printable 2021 calendar, simply click the image below and the download should automatically begin.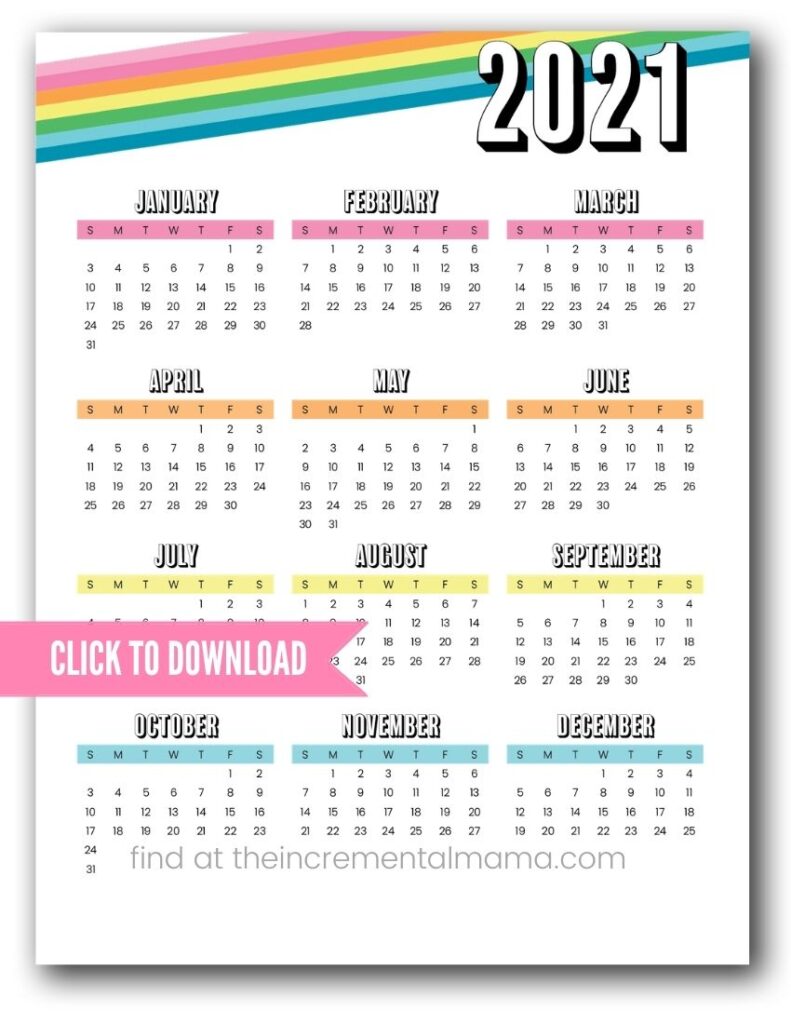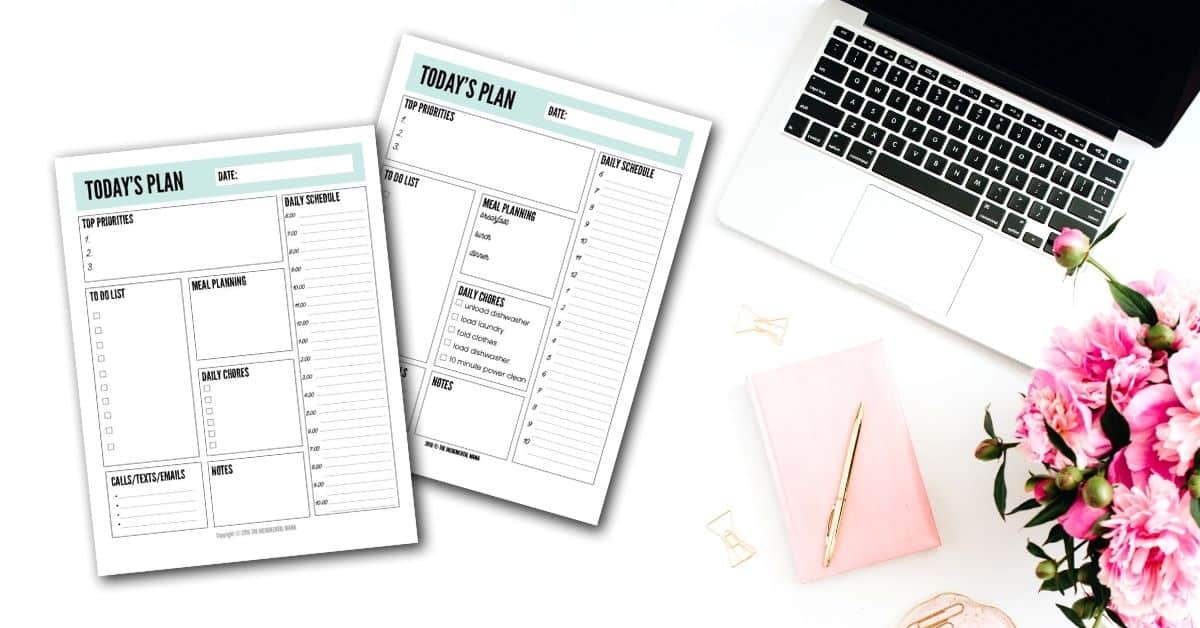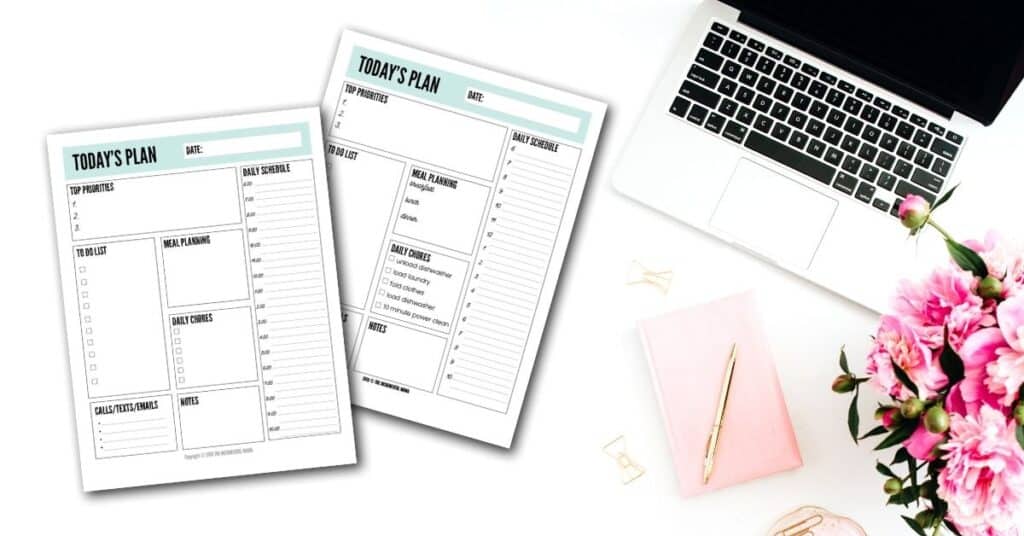 GET ORGANIZED WITH FREE PRINTABLES
If you love free printables that help you get organized, you're in the right place. You can check out the many other organizational and planning printables that are available on my website.