I've kept a log of every book I've read I've read for the past several years. I know, #nerdalert.
But I love tracking the books I read because it gives me a sense of accomplishment. And I love seeing everything I've read at the end of the year.
And you know what?
Kids are the same.
During the school year, when we keep logs of the books my kids read, they get a real jolt of satisfaction seeing their growing list of books.
Tracking their books actually encourages them to read more.
So if you want to encourage your kids to read this summer, you can download thus cute free printable summer reading log for kids.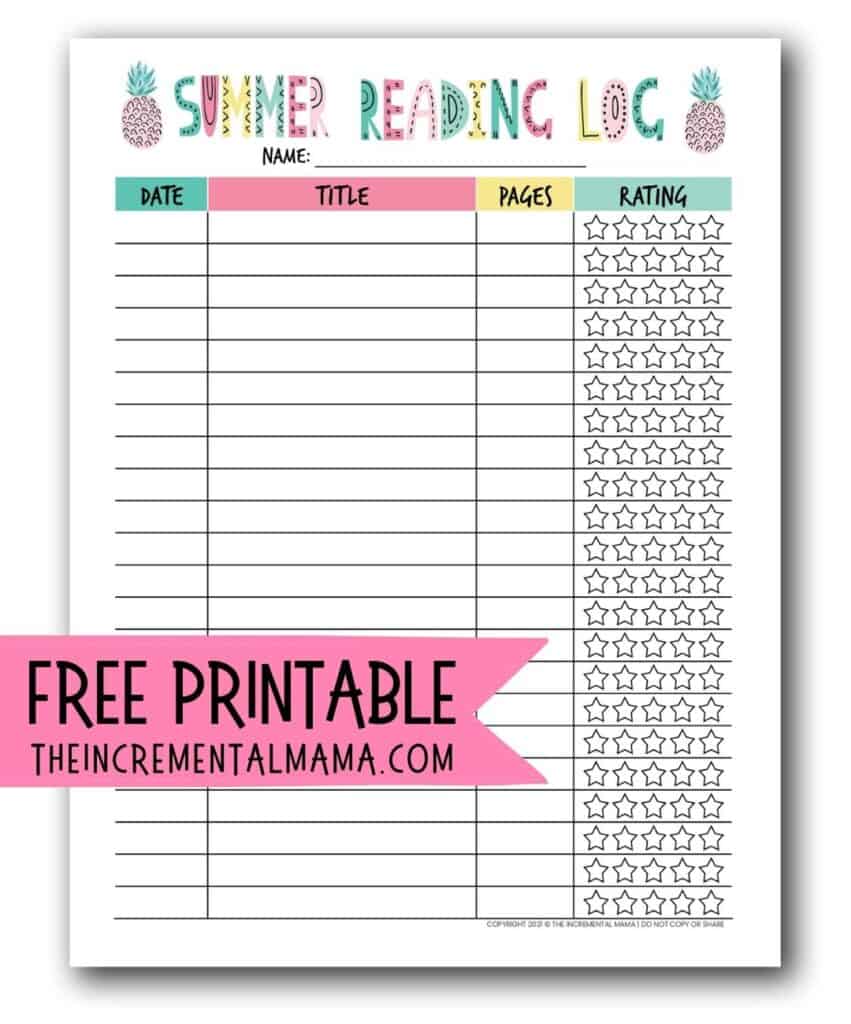 FREE PRINTABLE SUMMER READING LOG FOR KIDS
This summer reading log PDF is perfect for elementary schoolers or middle schoolers. Shoot, you could also use it for a high schooler if they're not too cool for the fun graphics.
(Honestly, I would use this reading log for myself.)
It has a place for:
the date finished
the book's title
how many pages in the book
the kid's rating of the book
I love the rating column because it encourages kids to find out what kinds of books they really love so they can pursue specific authors or genres.
And if you're looking for great book ideas for kids, check out these great book lists by age from Scholastic.
OTHER FREE SUMMER PRINTABLES YOU MAY LIKE
If you're looking for other summer printables to help you organize your school-free days and weeks with your kids, you're in luck.
I've got a number of summer printables for kids that match this summer reading log printable.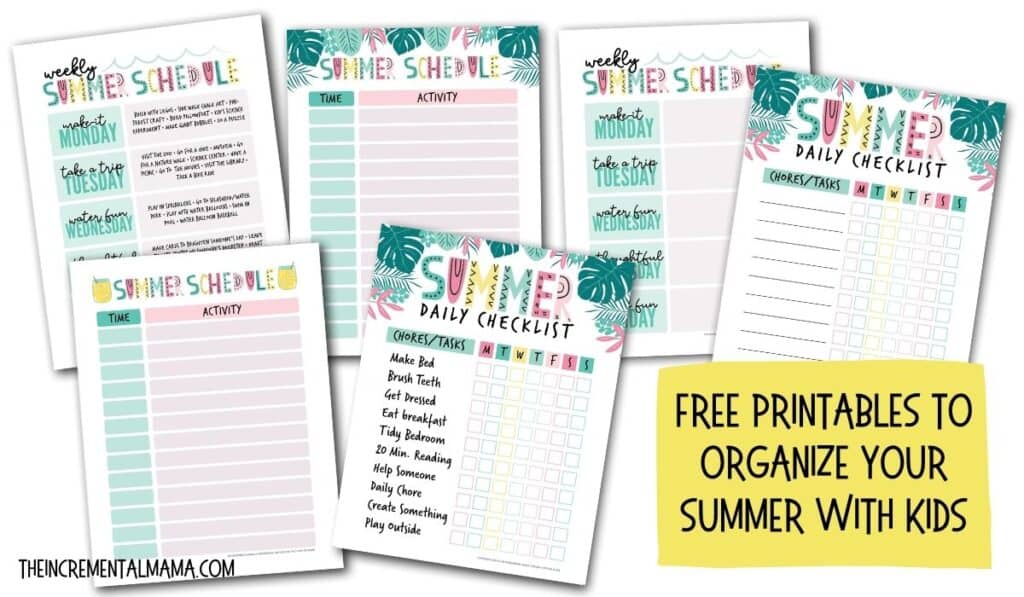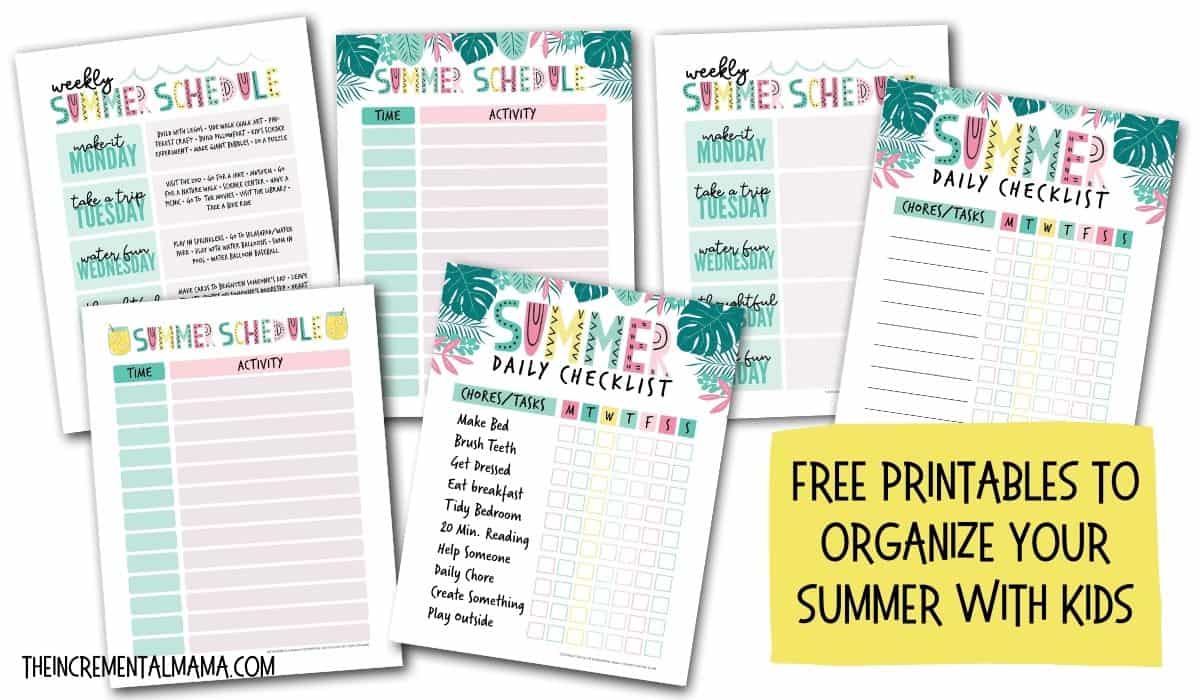 The Best Summer Schedule for Kids + Free Printable Bundle
This is perfect if you're looking to build a summer schedule that gives you enough structure so your kids stay busy and you stay sane. Plus, get ideas for fun summer activities for kids.
Free Summer Chore Chart to Keep Kids Busy & Mom Happy
These printables are great to create some summer routines and get your helping out with chores this summer.
DOWNLOAD THE SUMMER READING LOG PDF
To grab your free copy of this cute free printable summer reading log for kids, you can sign up below and get the PDF sent straight to your inbox.