I think I speak for most of the planet when I say that I'm looking forward to the end of 2020 and ushering in a new–and hopefully less tumultuous–year. And I'm pleased to kick off my anticipation of the new year with free 2021 monthly calendar PDFs that you can download .
Below you will find links to download each of the 12 monthly calendar printables which can be used for:
monthly meal planning
family plans
tracking habits (put an x on every day you do the wanted habit)
>>> Looking for a 2022 version? Check out these 2022 Calendar printables.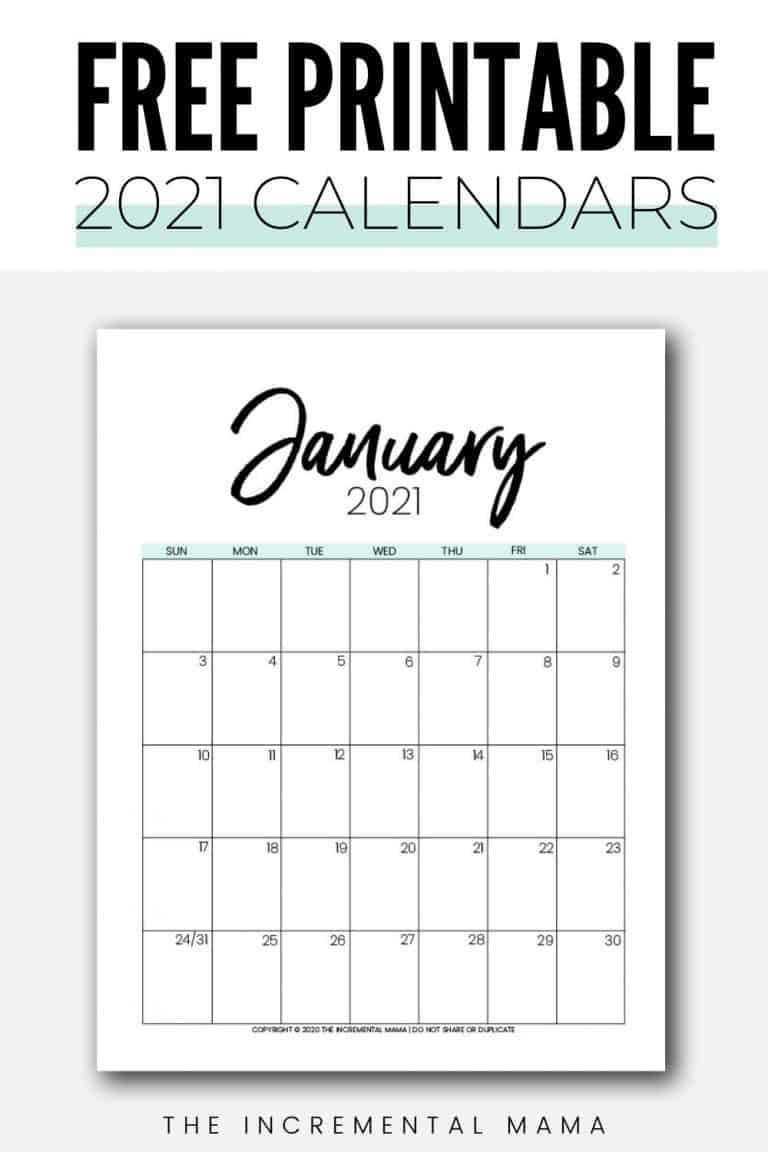 These 2021 monthly calendar templates come in size 8″ x 11.5″ and are dated monthly calendars from January 2021 to December 2021. Other than the date, each day is blank and has enough space to write in events, appointments, holidays etc.
You can download all 12 monthly calendars, or you can pick and choose to suit your needs.
MORE FREE MONTHLY CALENDAR TEMPLATES
Also, check out the other styles of minimalist 2021 monthly calendar templates I am also offering as free downloads.
Click the images or links below to view the calendar printables!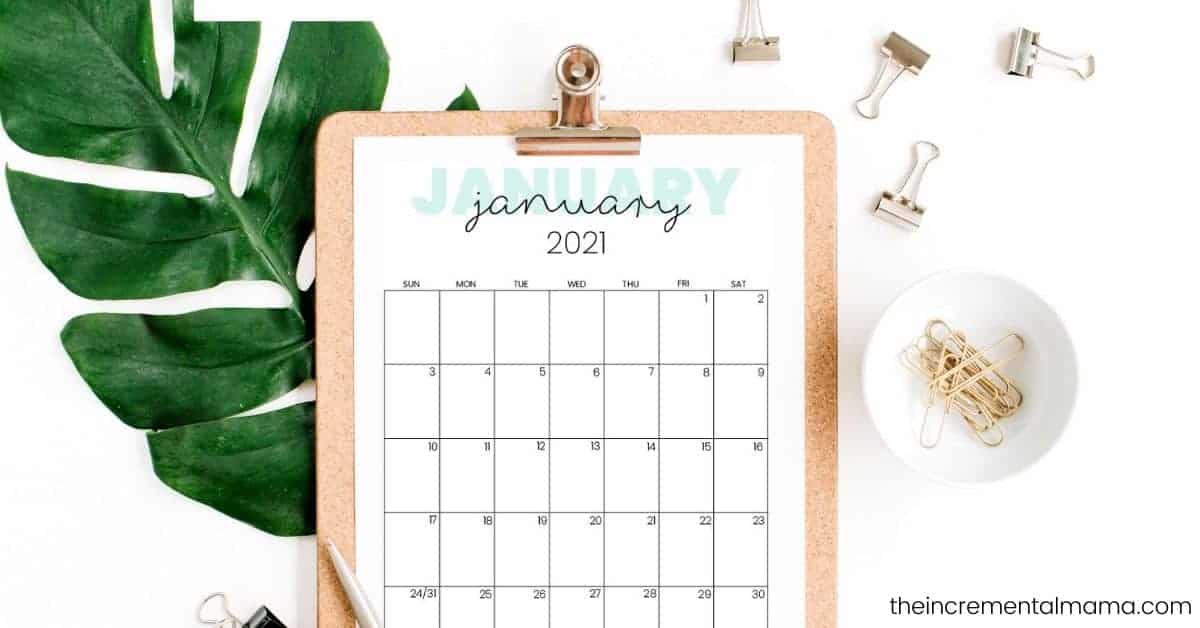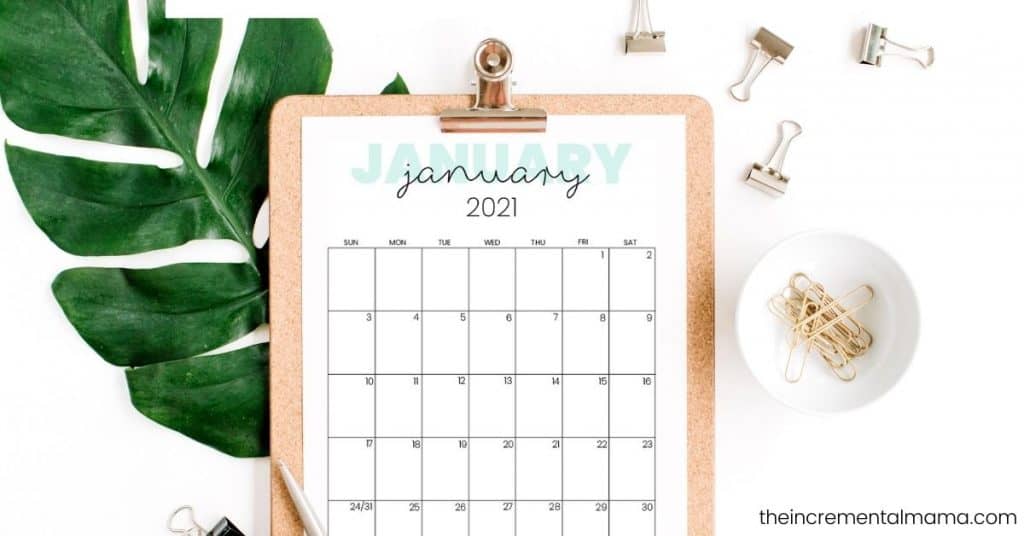 Simple modern 2021 monthly calendar templates
Interested in blank monthly calendars? Then you can grab the 9 different blank monthly calendars and at-a-glance calendars.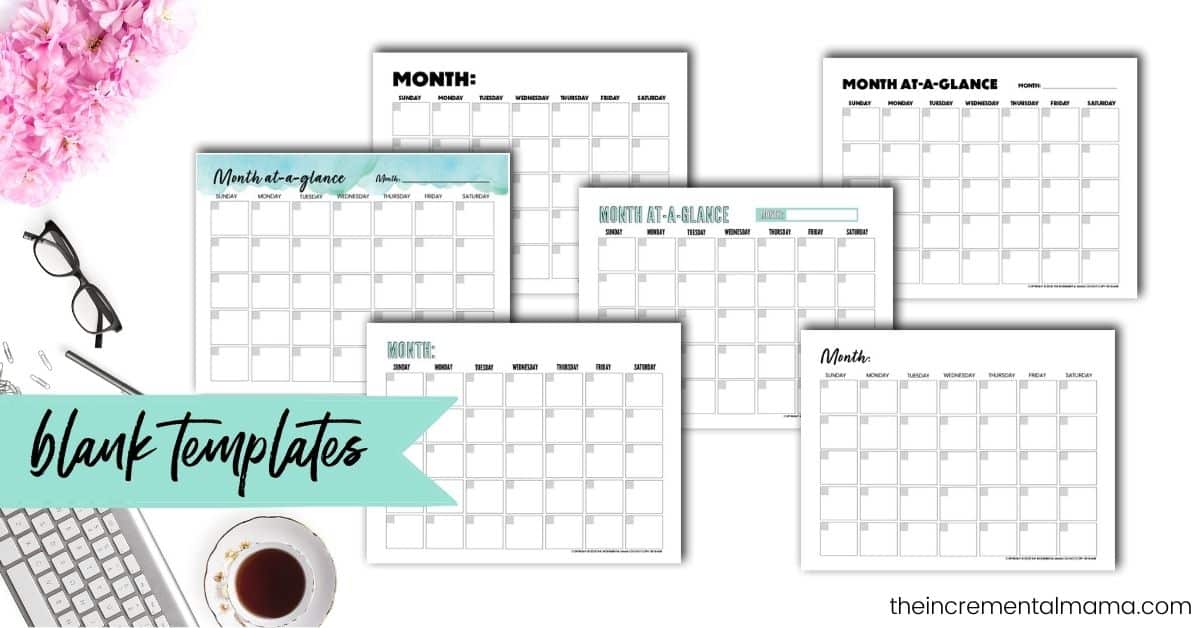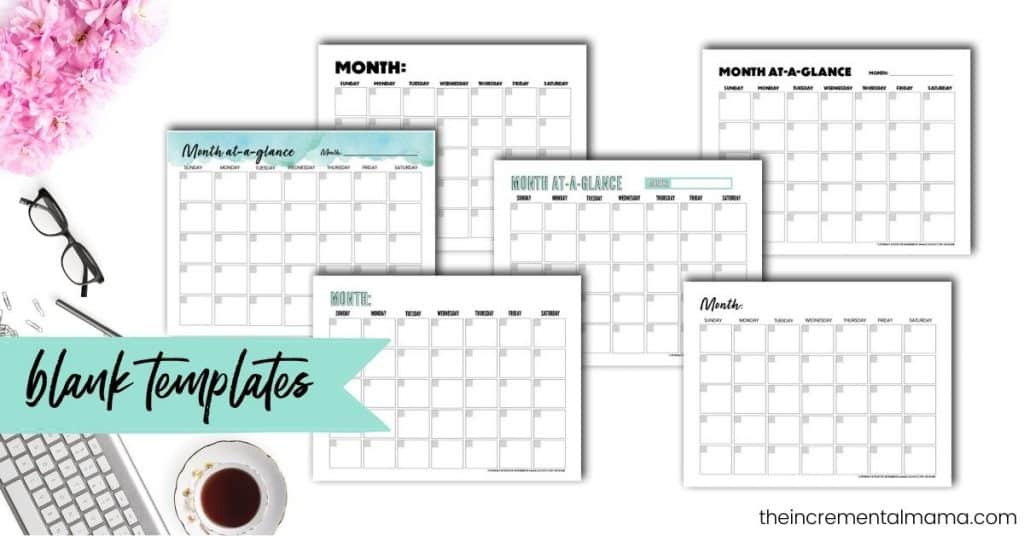 Download other Free Printables
If you enjoy free printables, you're in luck as I have many on my site! Printables can be ever so helpful when it comes to getting organized.
These include planning printables and other organizational printables and templates that particularly help moms organize their time and routines.
You can click here to see the free printables.
And there ya go! Wishing you a peaceful and organized 2021.
(Want to see the printables in other sizes? Let me know in the comments.)
2021 MONTHLY CALENDAR PRINTABLE PDFs
To download the 2021 monthly calendar printable PDFs, simply click the image of the month you want to download. A window will appear with the calendar pdf and you can save it to your computer or print it directly.
READY TO GET YOUR LIFE ORGANIZED?
The Organized Home Toolkit has everything you need to go from overwhelmed to crushing your day.
With hundreds of customizable printables and short instructional videos, the Toolkit is the resource library you need to quickly & easily organize your life and home.
…AND for less than a dinner out with the family!
Here's what Allison, a busy mom of 3 said about The Toolkit:
⭐⭐⭐⭐⭐
"This toolkit helped me go from drowning in housework and feeling unmotivated to feeling organized and like my life was more manageable in a week. I woke up to a plan, a schedule, routines and manageable expectations for my kids that helped combat the depression and burn-out I often feel as a mom. And I love the videos. I feel like it's 'Running a Home & Raising Kids 101' and it's the class I have needed for YEARS."
>>> Check out The Organized Home Toolkit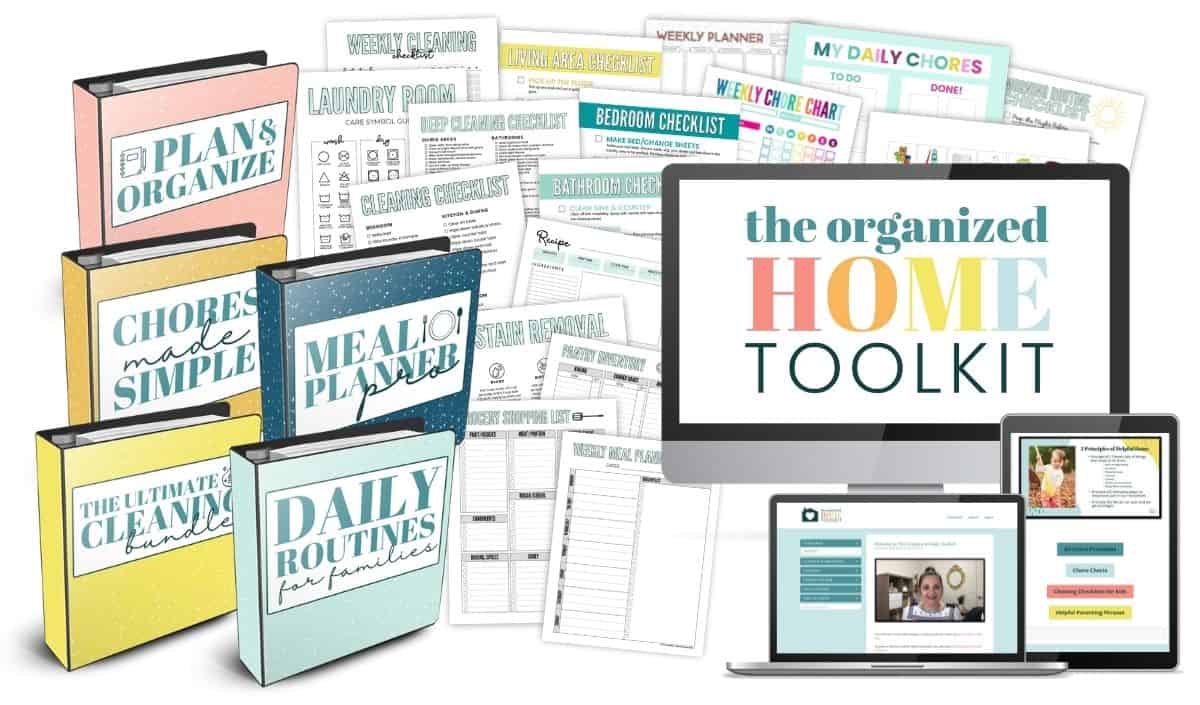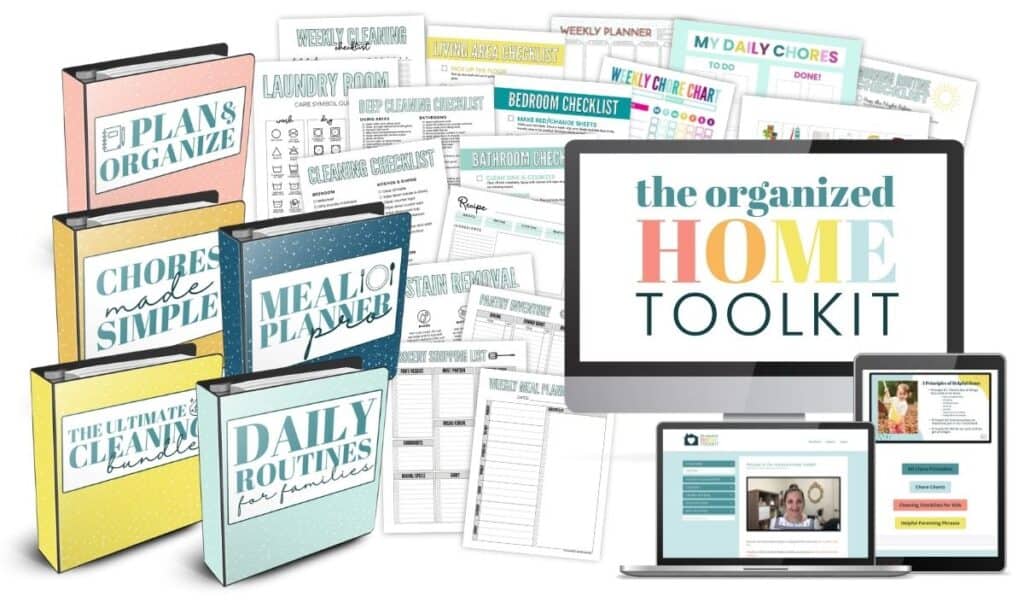 YOU MAY ALSO LIKE
Free Printable Daily Planner Template