We're officially entering the back-to school season which means parents everywhere are trying to shift from the low-key summer vibe of lazy mornings and loose schedules to more structured back-to-school routines.
Which can be pretty tough, quite frankly.
Especially when you go from a "wake-up-when-you-want-to" attitude to suddenly turning into a drill sergeant declaring "We need everyone dressed, fed, backpacks ready and out the door by 7:30 AM!".
(Or is that just me?)
And it can be tough to even know where to start when making such a shift.
But if you're wondering how to make school mornings less stressful and how to prepare for back-to school, you're in the right place.
RELATED: Free Printable back-to-School Checklist for Parents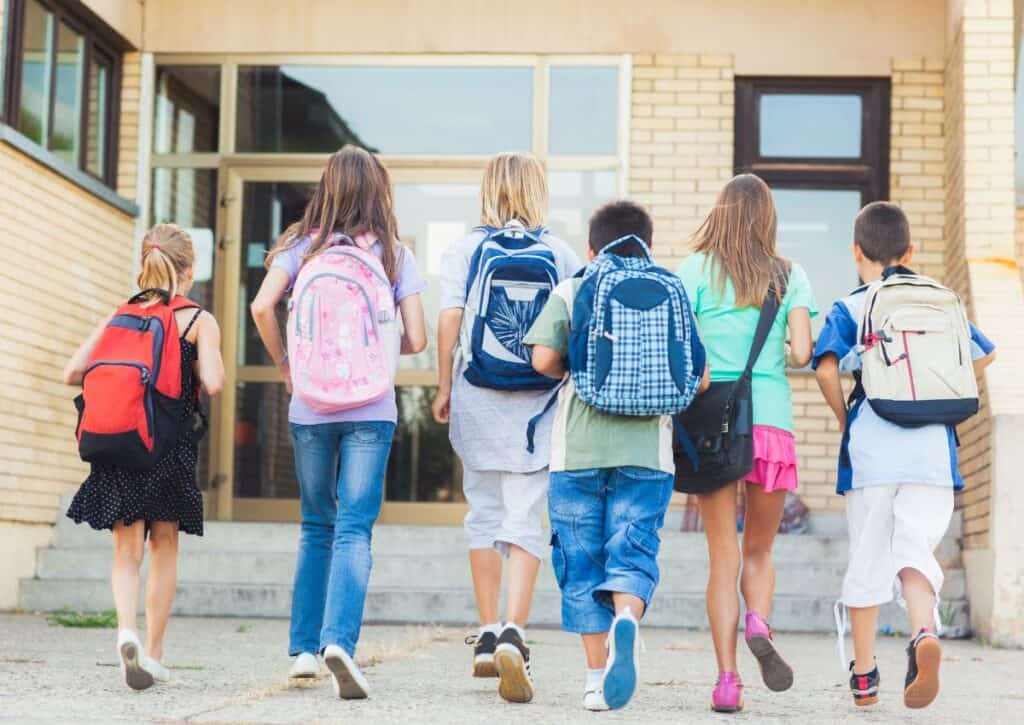 Tips to Get Back into a Back-to-school Routine For a Stress-Free Start to the Year
In this post we're going to cover the most important daily routines as you prepare your kids to go back to school so you can have a smooth and stress-free start to the school year.
Let's get started!
BACK-TO SCHOOL BEDTIME ROUTINES
I used to feel like our morning routine was the place to start building an organized home and happy kids. But frankly, I was wrong.
Because while it's 100% true that your morning totally sets the stage for the rest of your day…
…whether you feel behind, crabby, and snap at your kids or you start the day happy and crushing your to-do list
The truth is that your morning really starts the night before.
Because what happens in the evening and at bedtime, totally determines the state of the house and everyone's mood and energy level in the morning.
So as you work towards a more structured back-to-school schedule in your home, and making school mornings less stressful…
I invite you to first start with your kids (and your) evening routines.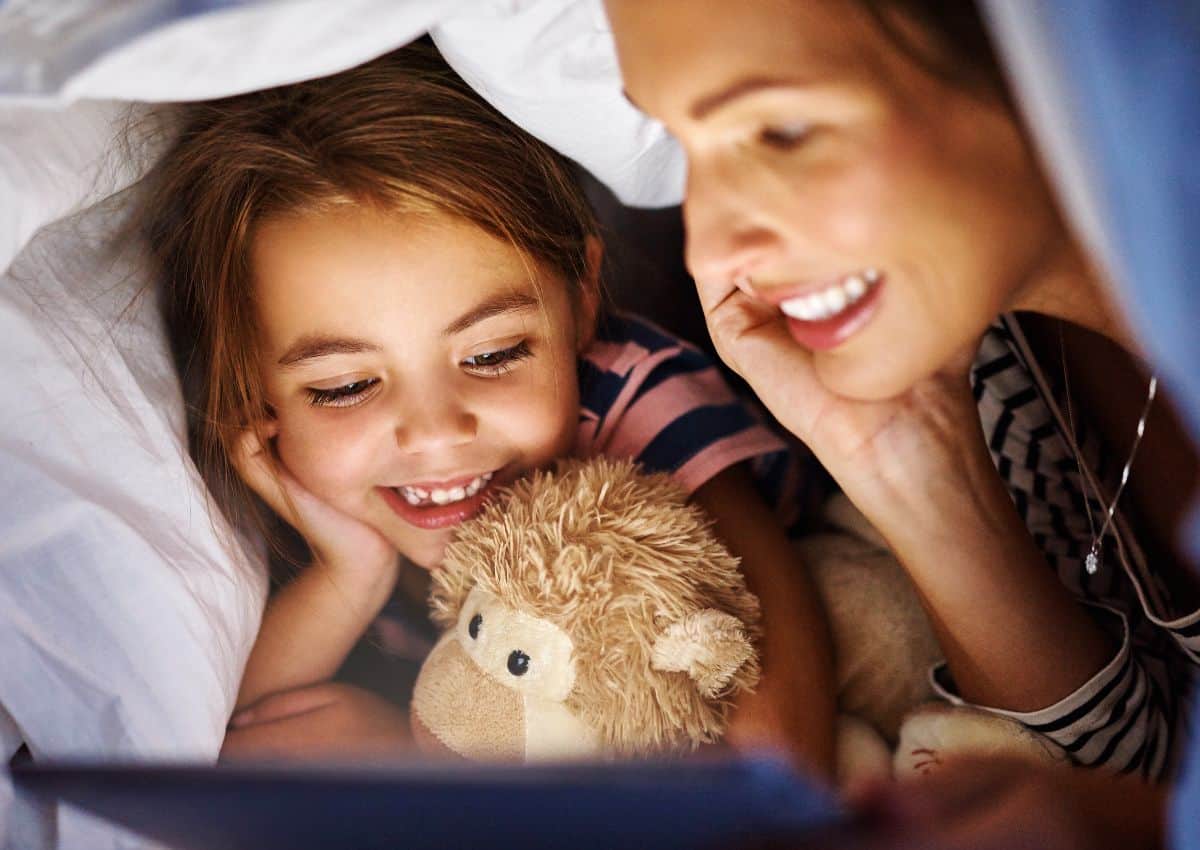 Here are some specific bedtime routine tips:
Set Kid's Bedtime: What time do they need to go to sleep in order to be well-rested when it's time to wake up for school?
Start transitioning into new bedtime routine at least a week before school starts. Since bedtimes tend be later during the summer months, it can be tough to transition to an earlier, school year appropriate bedtime. Which is why I reocmmedn gradually working your way to the earlier bedtime a week or 2 before school starts. That way kids are used to going to bed at the right time.
Start the Bedtime Routine an hour before bedtime. This gives you time to calmly go through the routine without rushing (which causes tension and doesn't promote quality sleep for your kiddo) and get to bed at the right time.
Build your bedtime routine. There's no perfect routine for everyone. Do what works for you as long as it create a calming atmosphere that makes it easy for your kiddo to go to sleep. But I recommend adding the following into your routine:

Clean up: We do a 10 minute Family Power Clean before the bedtime routine starts. This not only helps the house get tidy, but it also signals to your kids that we're done with the day and getting ready for bed. It's a great way to transition into the bedtime routine
Read: Reading aloud to your kids helps you bond with them and make them better readers. And the end of the day is a great time to fit that in as it helps create a calming mood before bedtime.
Baths/Showers: In addition to basic hygiene, research shows that taking a shower or bath before bed can help you fall asleep faster. This helps kids relax and get ready for bed.
Prep the night before. Part of the bedtime routine should be preparation for the next day. Have kids pick out clothes and get backpacks ready. While most of my kids just set out the next days outfit, my "little planner" loves to have all 5 outfits ready for the week. We organize that into this handy shoe organizer that fits in her closet.
For more resources to help you create an amazing bedtime routine for your kids, check out these 6 Simple Tips for a Calm and Tear-Free Bedtime Routine.
And your bedtime routine will totally determine your mood the next morning as you rush to get your kids ready for school. Check out The Perfect Bedtime Routine for Moms to Relax & Sleep Well.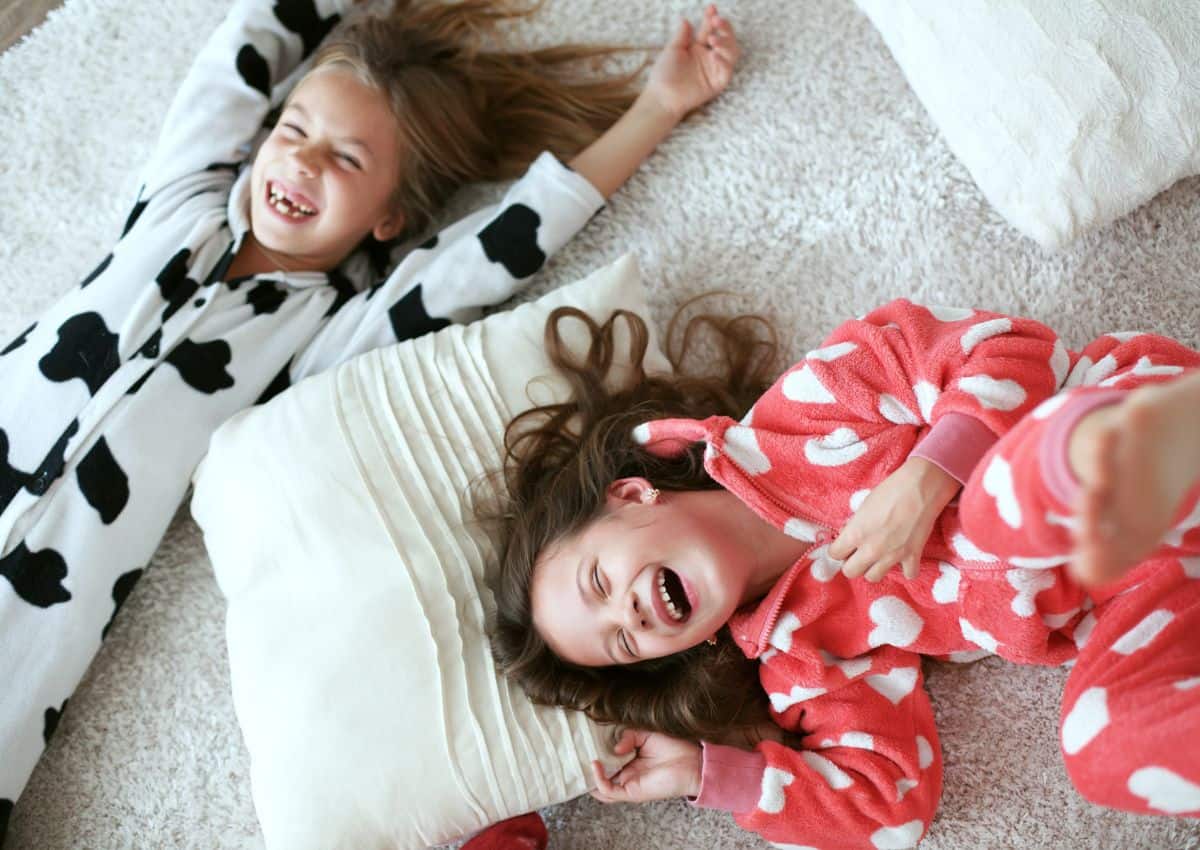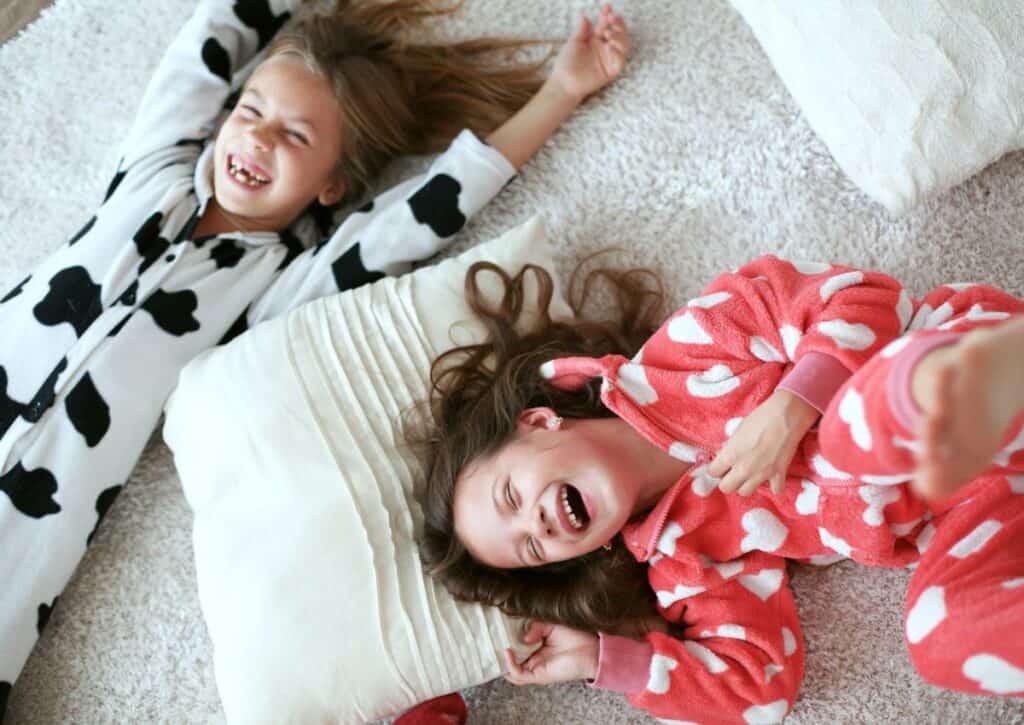 MORNING SCHOOL ROUTINE
With your bedtime routine established, ensuring that kids get enough sleep you're ready to jump into the morning school routine!
Here are some tips in make sure your morning routine is smooth and painless (outside of prepping the night before as we mentioned above):
MAKE BREAKFAST EASY: Here are a few ways you can do that…
Meal prep breakfasts foods & lunch items. This makes your morning meals go so much more smoothly. Here are 7 Healthy & Delicious Meal-Prep Breakfasts your kids will love. As an added bonus, all you need to do with these foods is simply warm them up in a microwave or toaster which means kids can get their own breakfasts!
Get on-the-go or easy breakfasts like breakfast bars, granola bars, cereal, instant oatmeal to make mornings more smooth.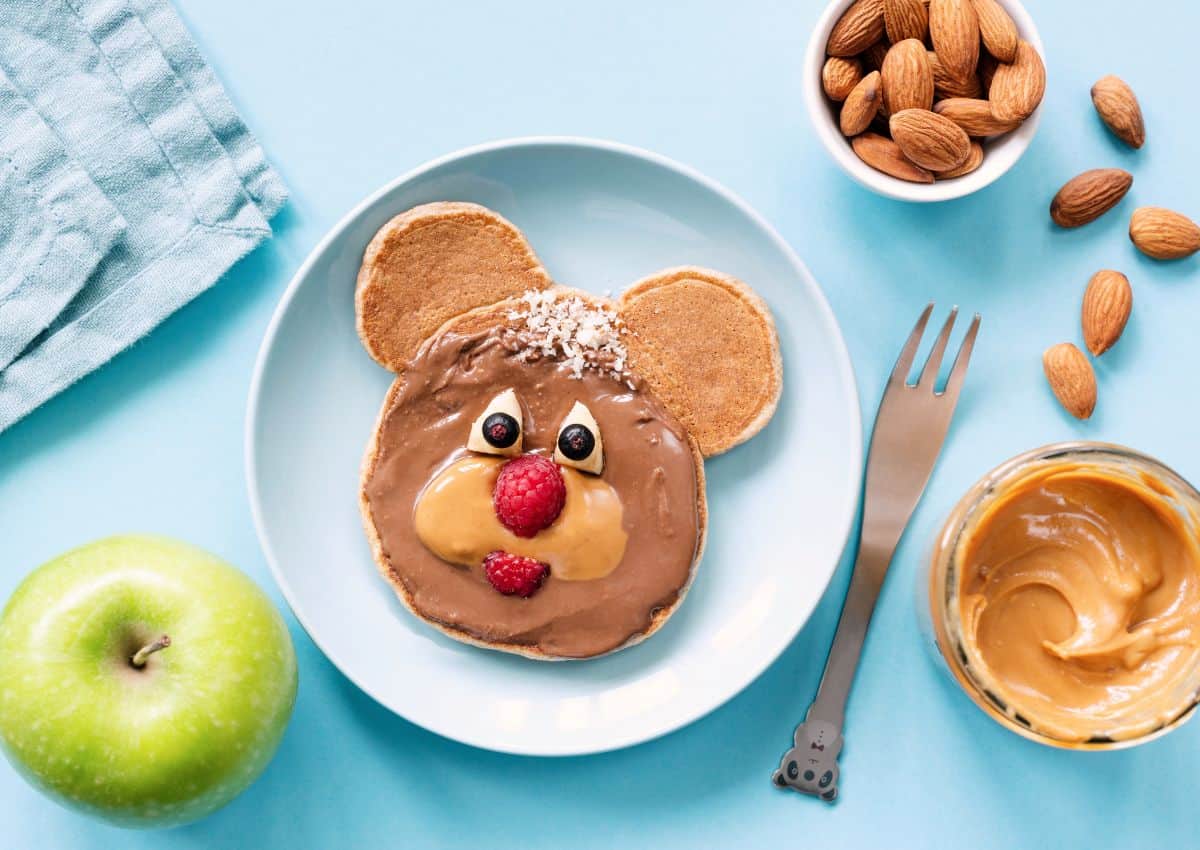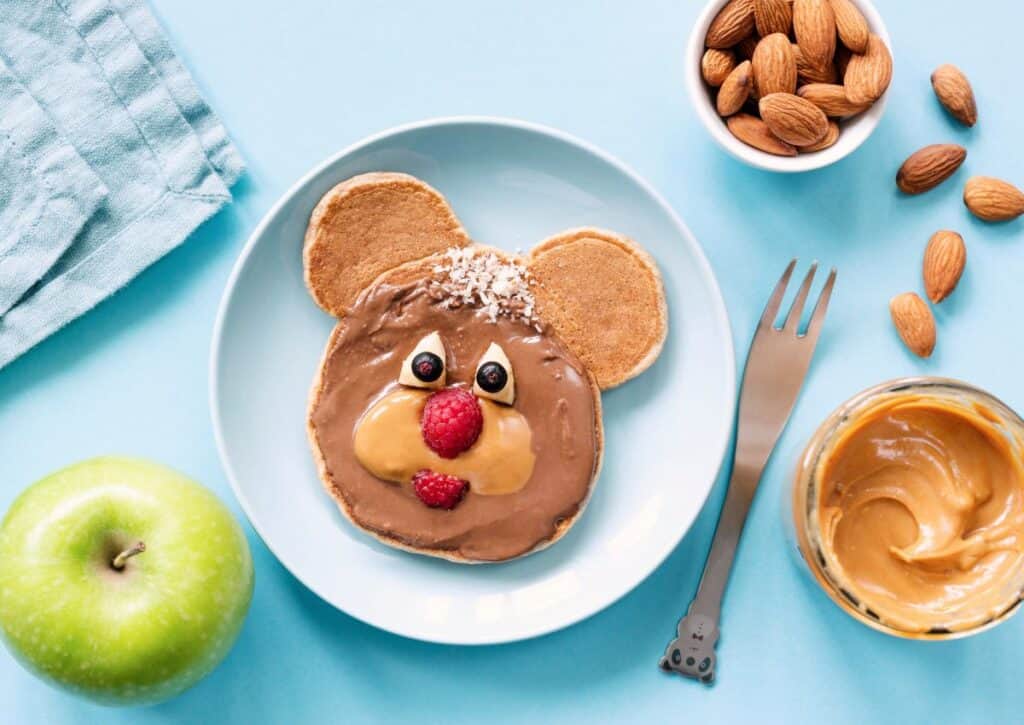 MAKE LUNCH PACKING EASY
I'm all about packing lunches everyday. One, it's cheap. And two, I can make sure lunches are full of healthy options.
So I can save money and have my kids eating nutritious foods. And if you prep right, it can be crazy fast.
You can read about what I do to pack health school lunches quickly. It's how I pack three school lunches–full of healthy foods–every morning in about 3 minutes total.
CREATE LANDMARKS IN YOUR SCHEDULE
While you may want to schedule out your morning routine, it's not always possible to schedule out every minute for everyone. Instead, I like to have landmarks in our routines where something happens at a certain time. Or it's done by that time.
For example, picking certain times when you:
Wake up
Start breakfast
Start getting Shoes and backpacks on
Start walking to the bus/loading the car
For more help with your morning routine, check out 6 Secrets to a Calm Morning Routine with Kids
AFTER SCHOOL ROUTINES FOR KIDS & FAMILIES
The next major daily routine during the school year is your after school routine. The most important thing to note about this routine is that kids are decompressing after a long day of structure, following directions, working hard.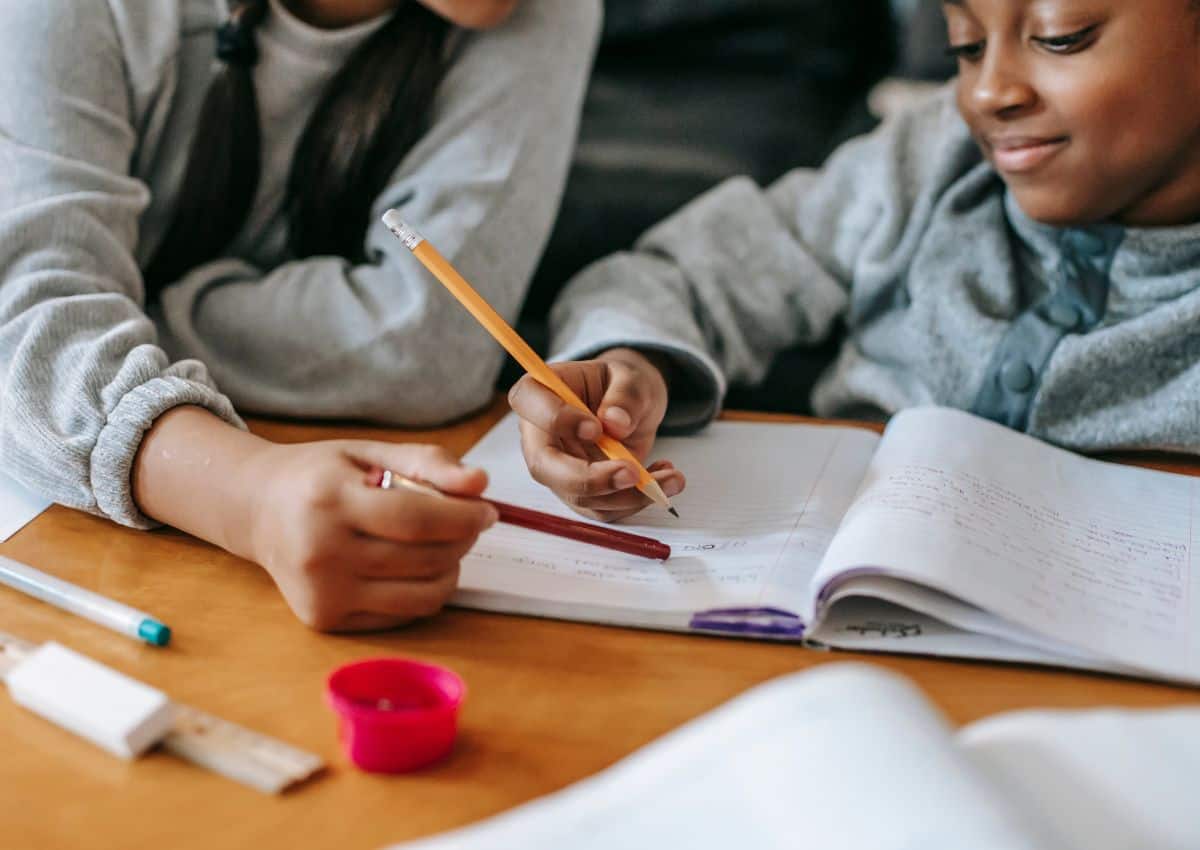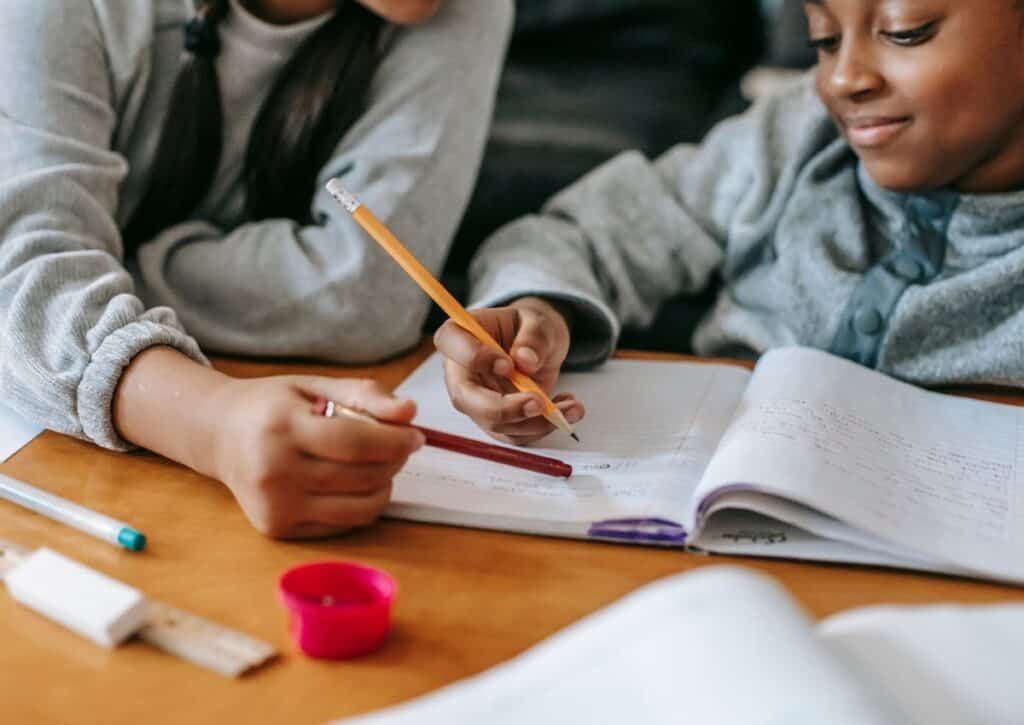 This can mean they have boundless energy from being cooped up in a classroom. Or they might be crabby from just being tired and keeping emotions contained all day.
(so they might be a little rude).
Here's some tips for your after school routine:
Then build in reading, instrument practice etc.
Make your dafter school routine manageable. Don't overschedule. Give yourself and your kids some blank space in your day.
DAILY ROUTINE CHARTS FOR KIDS
When it comes to helping kids get on routines, I am obsessed with using daily routine charts.
Because kids are more likely to follow through since they clearly lay out expectations. And they are super motivating to kids because they get the satisfaction of crossing off tasks when done.
(Just like us!)
And to help with your back-to-school routines and transitions, you can use the free daily routine and schedule charts I've created these free charts: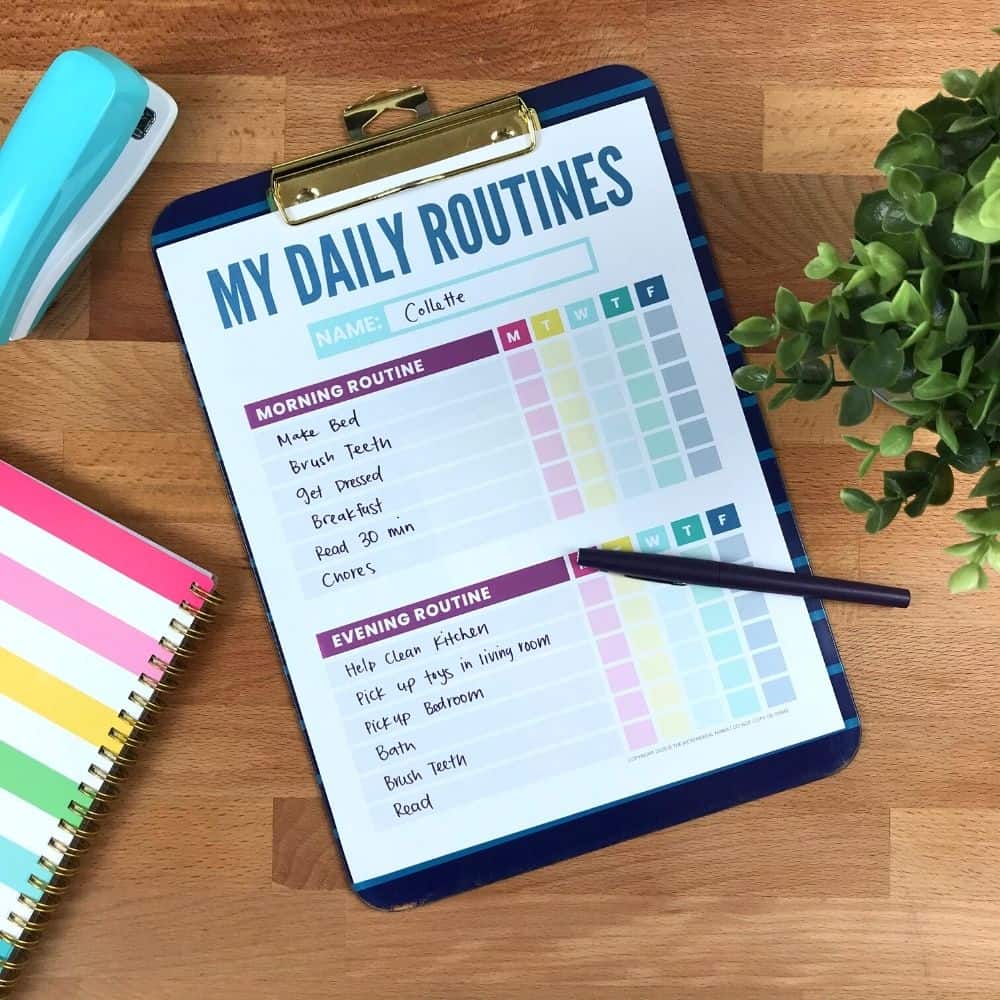 Free Printable Kid's Daily Routine Chart
If your schedule changes from day to day and you're more into routines and rhythms, then this routine chart template is perfect. You can create a routine chart laying out your child's morning and evening routine. For help on creating the best routines, check out this guide on using your routine chart.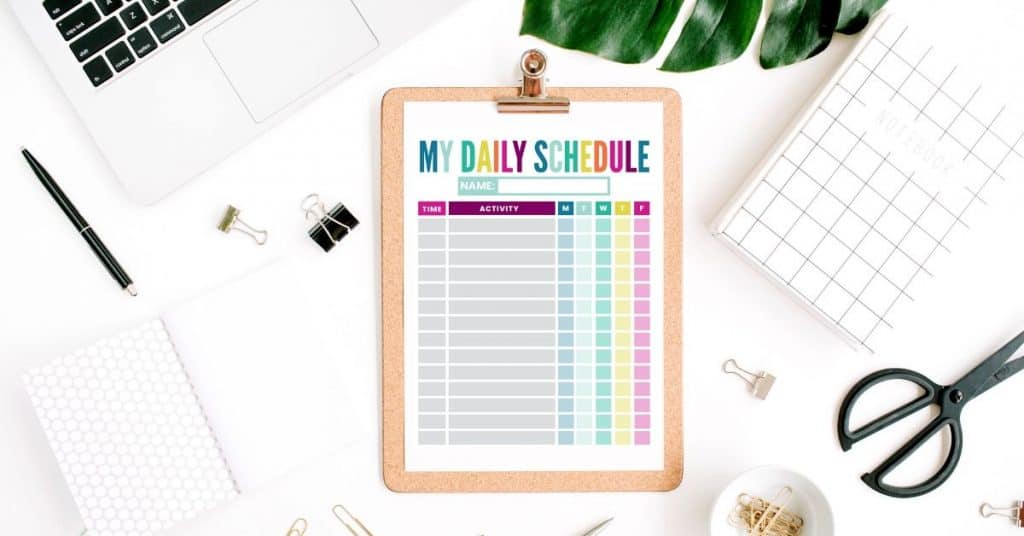 Kid's Daily Schedule Chart PDF
This is perfect if you're trying to get your little one on a better daily schedule. You can customize the template with the times and activities and create the structure and order you want in your kid's day. For help on creating a great schedule, check out this guide to creating a kid's schedule.
But if you want editable/fillable versions of these printables…
…along with hundred of other helpful checklists, charts, and printables, check out The Organized Home Toolkit.
READY TO GET YOUR LIFE ORGANIZED?
The Organized Home Toolkit has everything you need to go from overwhelmed to crushing your day.
With hundreds of customizable printables and short instructional videos, the Toolkit is the resource library you need to quickly & easily organize your life and home.
…AND for less than a dinner out with the family!
Here's what Allison, a busy mom of 3 said about The Toolkit:
⭐⭐⭐⭐⭐
"This toolkit helped me go from drowning in housework and feeling unmotivated to feeling organized and like my life was more manageable in a week. I woke up to a plan, a schedule, routines and manageable expectations for my kids that helped combat the depression and burn-out I often feel as a mom. And I love the videos. I feel like it's 'Running a Home & Raising Kids 101' and it's the class I have needed for YEARS."
>>> Check out The Organized Home Toolkit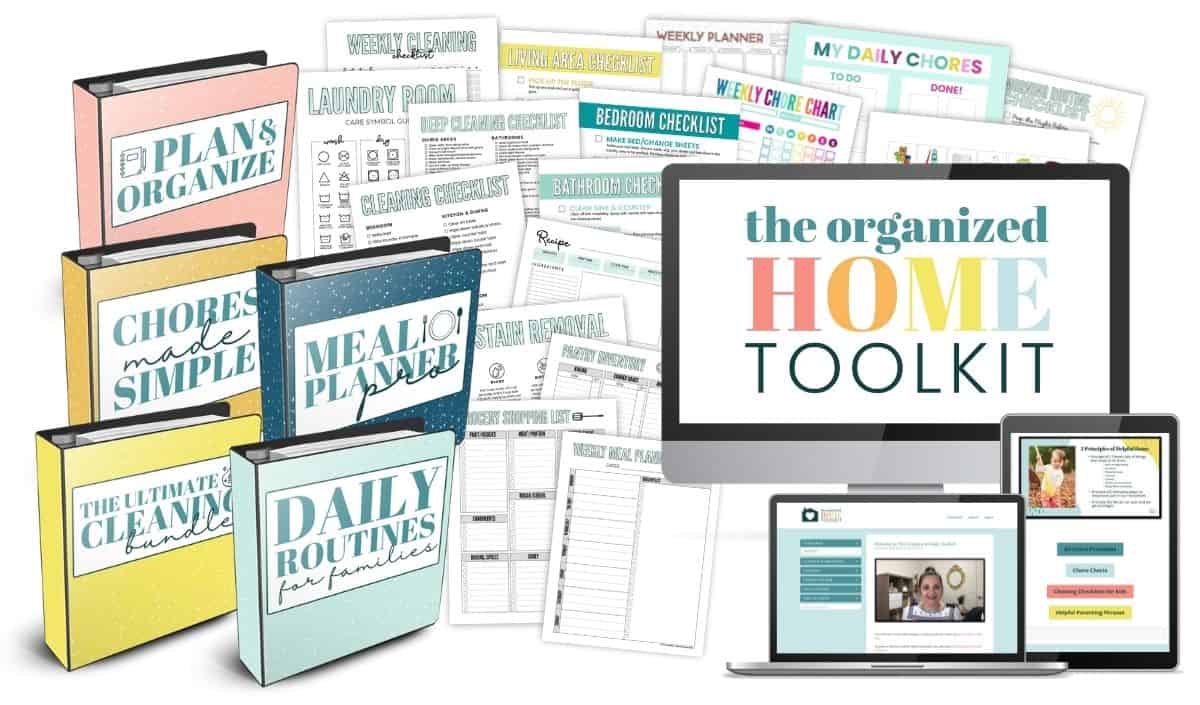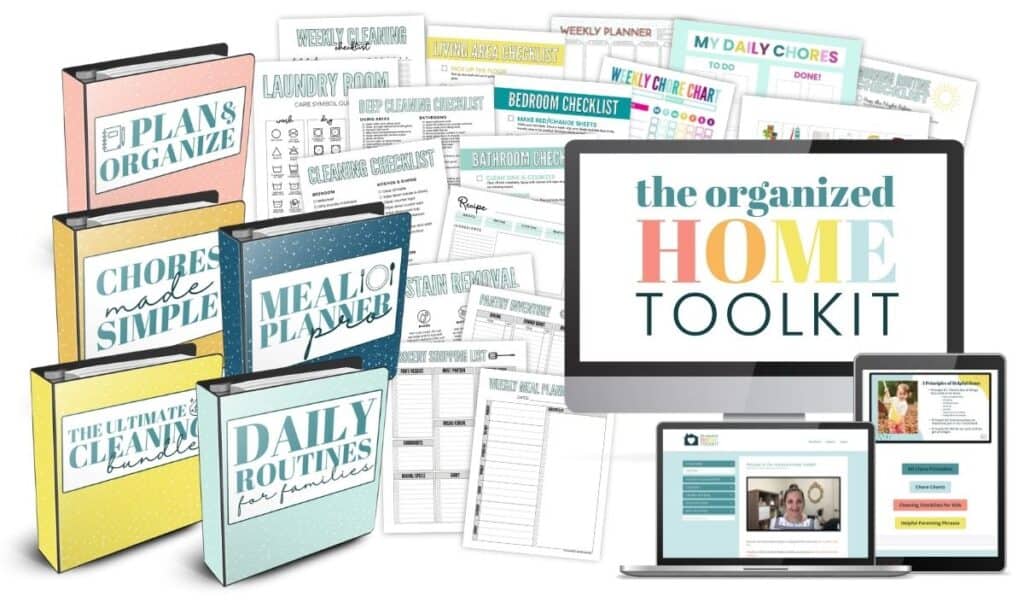 Get the Back-to-School Checklist PDF
To help you go through the steps outlines here in this post and get ready for the new school year, I've also created a Back-to-School Checklist for Parents.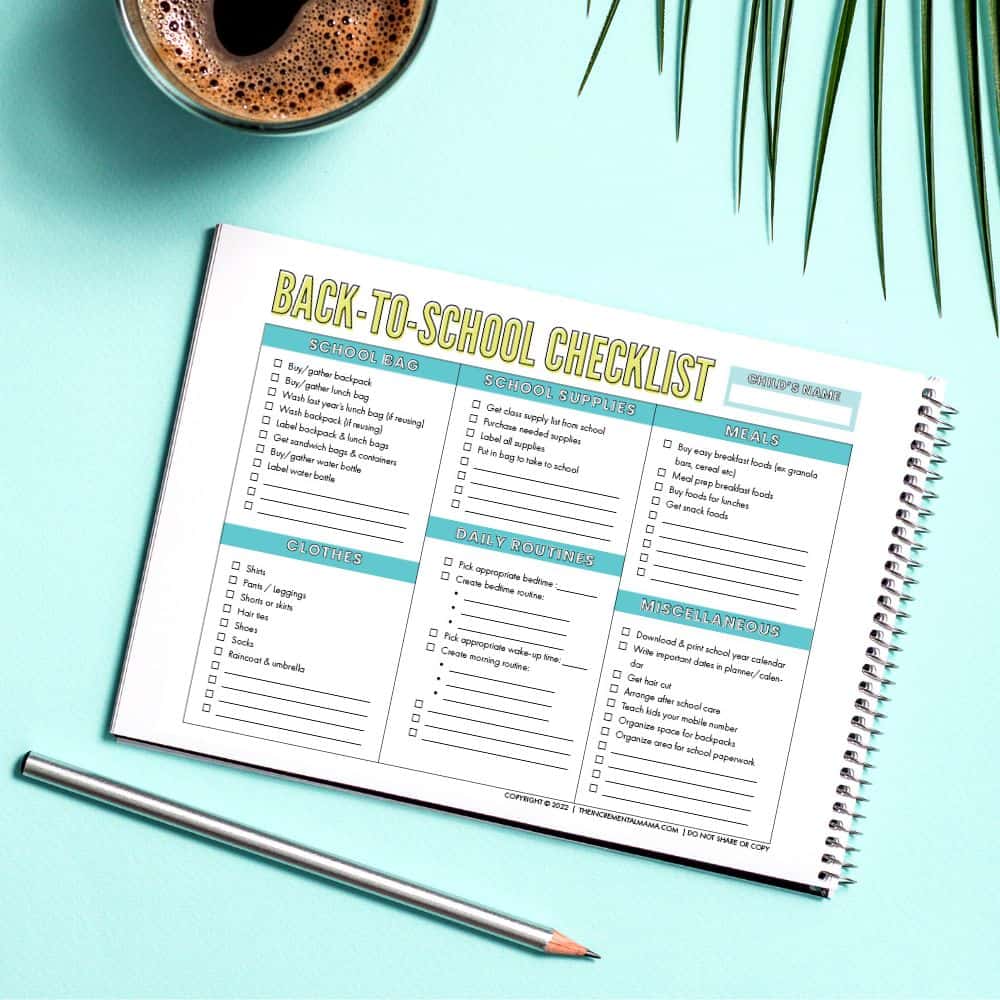 CREATING YOUR BACK-TO-SCHOOL ROUTINES THIS YEAR
When you start the school year with helpful daily routines–whether morning, after school or bedtime–you'll find that your days go much more smoothly.
More will get done and everyone will be much happier with a clear plan.
Even if you're completely new to routines, you can use the tips above to establish amazing routines in your home.
You've got this!
YOU MAY ALSO LIKE:
6 Simple Tips for a Calm and Tear-Free Bedtime Routine