I was drowning in laundry. And I knew I had officially lost the laundry battle when my children skipped their drawers and closets and went automatically to the clean laundry baskets to find clothes to wear.
And their desperate searches for clothes in the baskets would send clean laundry flying all over the house. Which of course led me to not knowing which items were clean and which were dirty.
Which led to more laundry. And to more drowning.
No matter what I did, I could never escape the piles that seemed to grow like mold throughout my house. As a family of 6, with 4 kids who dirty clothes like miners, laundry has been crazy overwhelming.
That is, until I discovered the laundry hack that has completely changed my life and saved me oodles of time every week. And it keeps my home much cleaner!
What is this magical laundry hack, you ask? It's absurdly simple.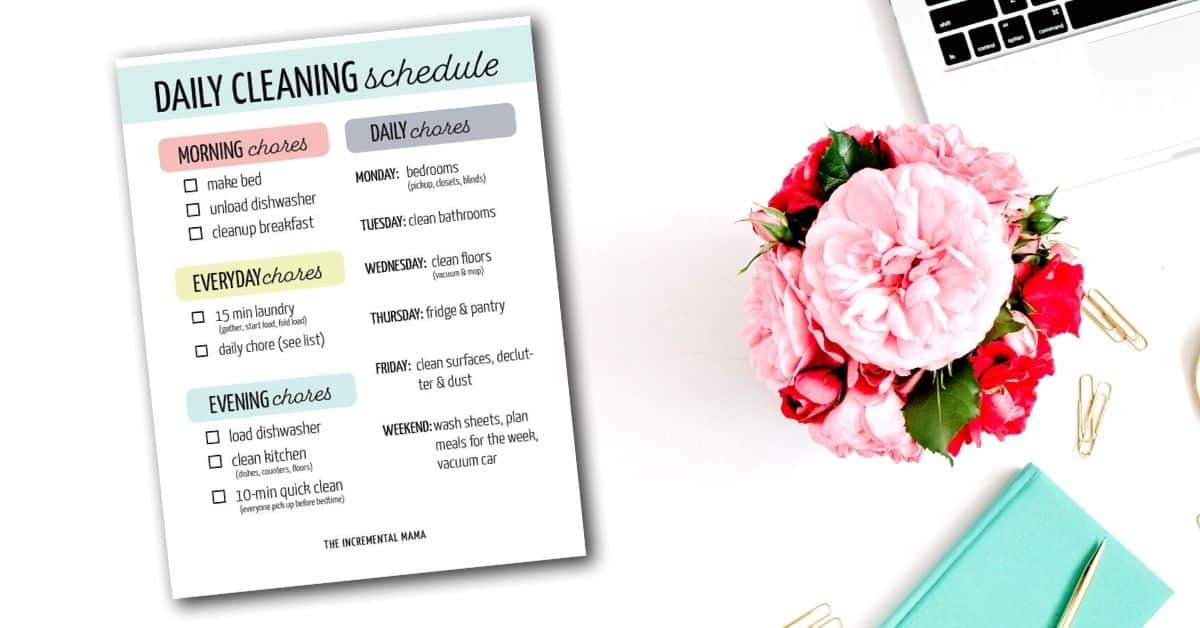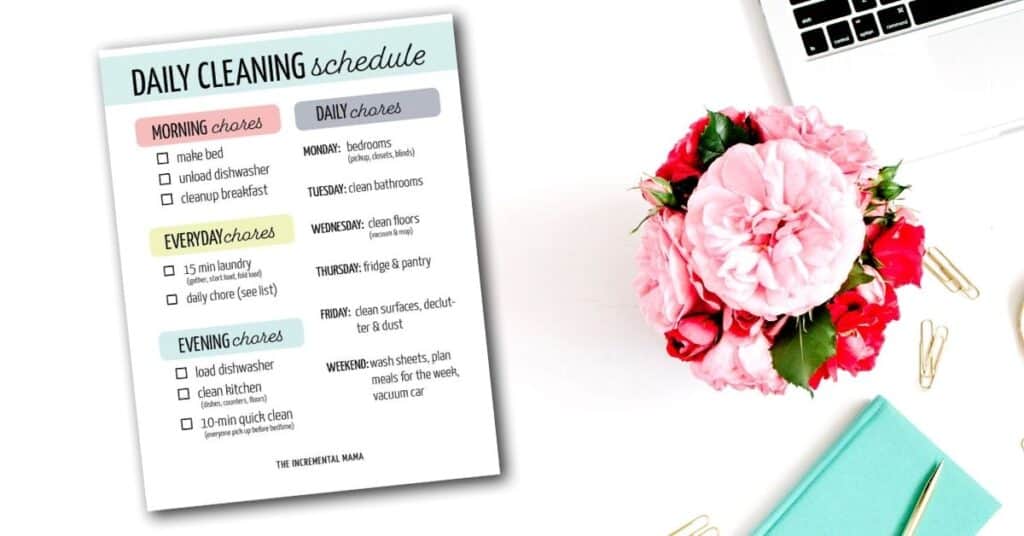 Spend 15 minutes a day on laundry.
I know, you're skeptical. How could you not be? I mean, it seems like it would have to defy the laws of nature for 15 minutes a day to actually tackle your laundry.
That would mean less than 2 hours on laundry a week. Not possible, you say.
But here's the thing: it does. It absolutely works. Not only have I found it to be life-altering, but I've pretty much told any firend who will listen about the miracle of 15 minutes of laundry a day.
And now my formerly skeptical friends rock their laundry in just a few minutes a day. And you can too.
A truth I've come to understand more and more is this: small and consistent efforts FAR outweigh the impact of massive and sporadic efforts. And this could be no more true than in the magic of 15 minutes a day (or less) on laundry.
Here's all you do during your 15 minutes:
Gather up your laundry from the last day
Throw a load in the washer
Fold the load in the dryer from yesterday
Then at some point in the day you take 10 seconds to move the clothes from the washer to the dryer
So easy, right? It is. And it has been that magic sauce I needed to completely destroy those laundry piles. I'll throw a podcast on my bluetooth speaker (which I take around the house as I clean), and in no time I'm done.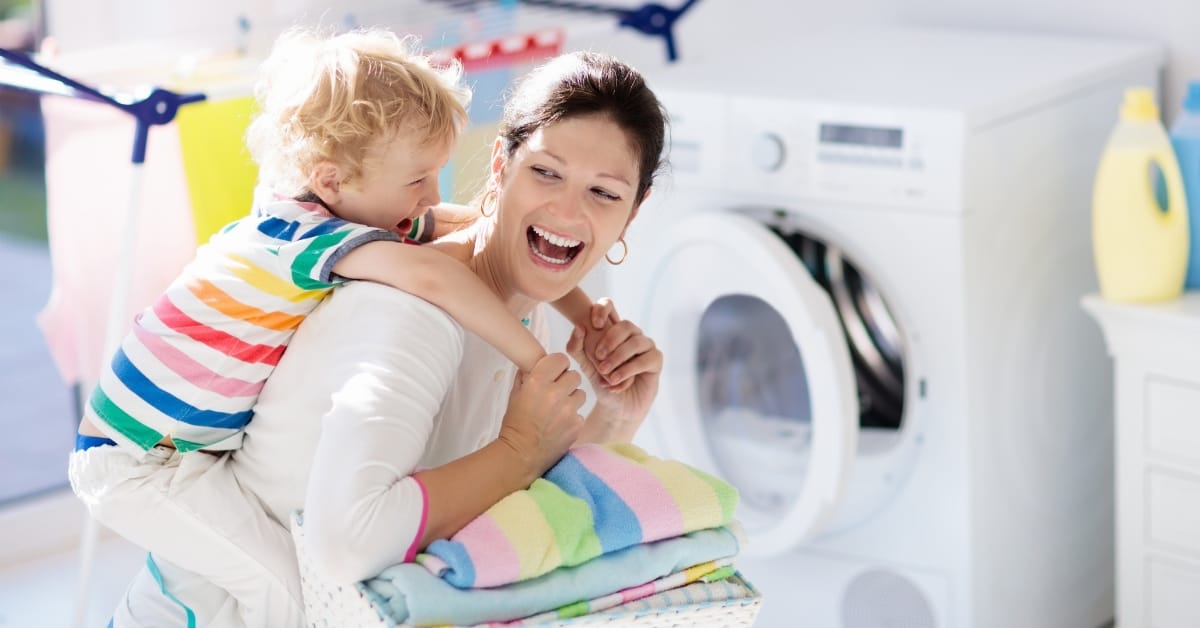 Even if I skip a day, I can usually get away just picking up the next day. Worst case scenario, I run two loads the following day.
And best of all, it saves sooooo much time in the end. You'll actually spend way less time dealing with laundry with this strategy. Here's why.
How it saves time:
No more searching through piles of clean clothes
No more clean clothes mixing with dirty clothes as one searches wildly through baskets of clean clothes (which results in having to rewash everything because you don't know what's clean. Or did that just happen to me a million times?)=
No full days of having to wash load after load after load because there is nothing clean in your house
No waiting around for needed clothes to come out
Do you see!?! NOT tackling laundry is actually super time consuming. Which is why this little 15 minutes a day works. You stop wasting your valuable time.
A little bit everyday = no buildup and no stress
This laundry hack has absolutely changed my life. And it can change yours too.
By biting off a little every single day, you will never let piles add up. You will always have plenty of clean items, and clean clothes will get put away quickly. As much as I hate folding clothes, if I just have to do a little bit I just rip it off like a bandaid and get it done!
With this insanely simple and doable laundry hack, you'll totally be able to stay up with your laundry.
Don't let piles of laundry destroy your will to live. By building 15 minutes of laundry into your daily routine you can not only stay up on laundry, but save so much time doing so. Skeptical? Just try it for a few day and see what happens.
Let me know how it goes!
ADDITIONAL RESOURCES