As a working mom of 4 small kids, I really dislike going to the store. If there's one thing 2020 taught me, it's I don't actually like shopping.
In fact, I avoid it at all costs.
(Other than roaming Target child free. I mean, I'm still human.)
Which is why I'm all about Amazon prime, grocery delivery, and buying my kids clothes online.
And my new favorite online kids clothing company: Mightly.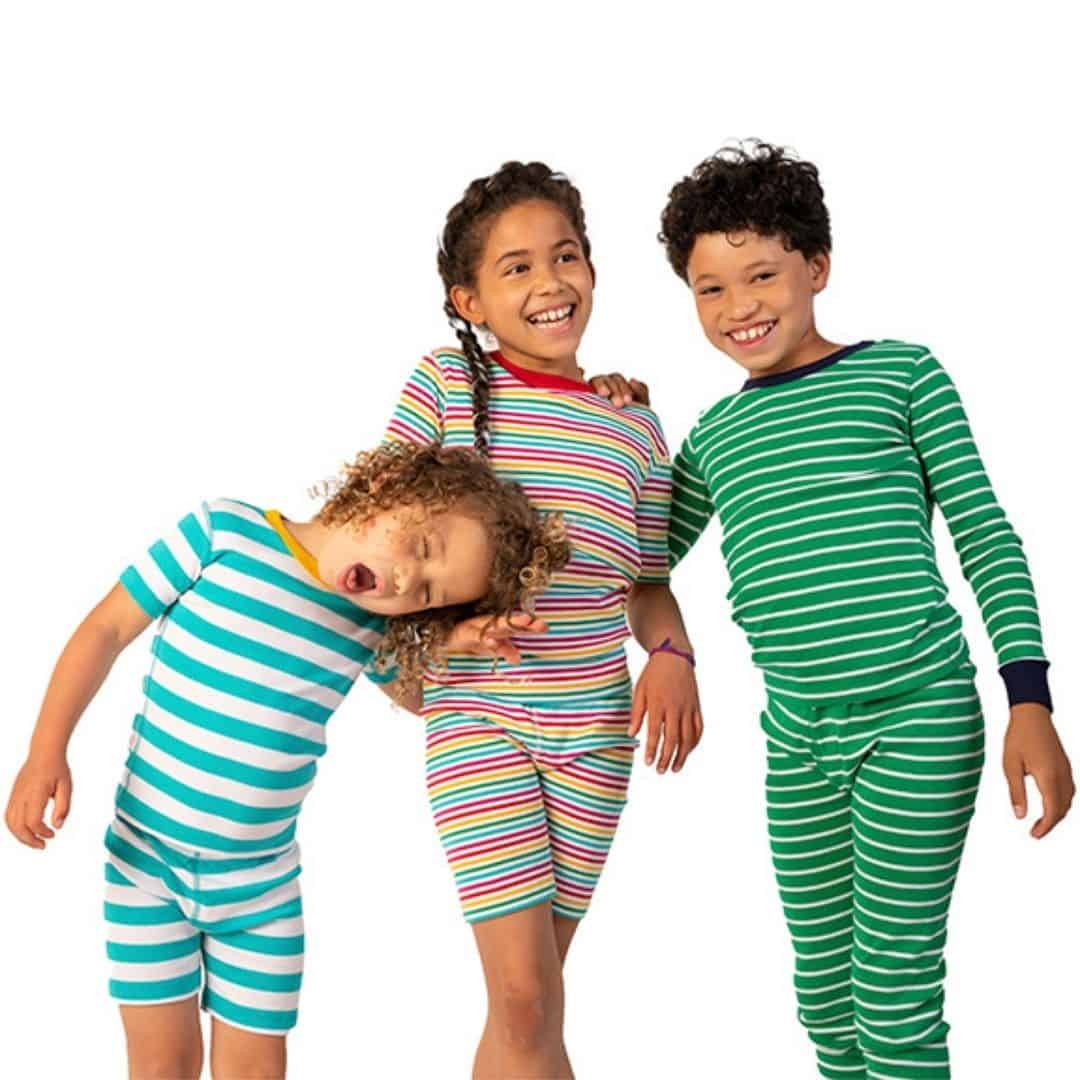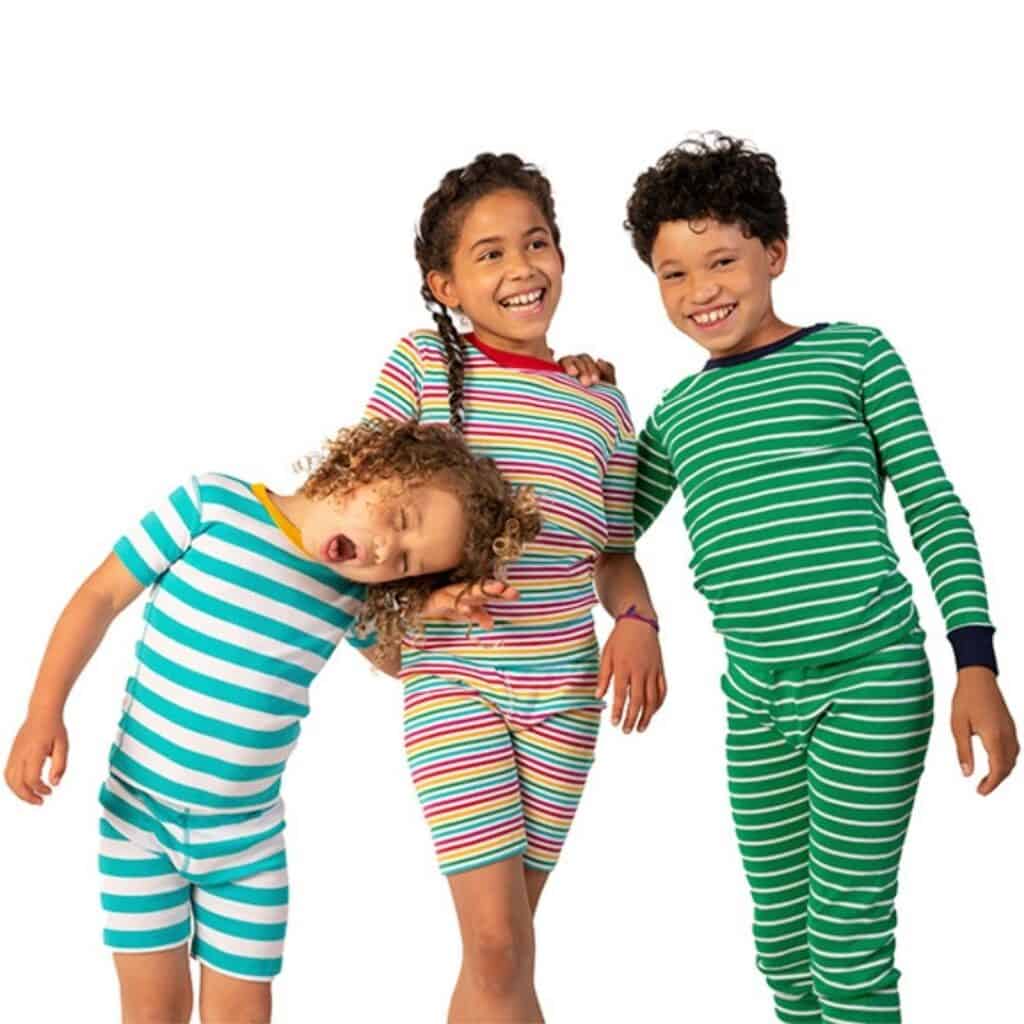 Mightly Kids Clothing
Disclosure: While Mightly sent me all the clothes I'm reviewing free of charge, I received no other compensation. All the opinions in this post are 100% my own.
When Mightly reached out about sending me some of their kids clothes, I'll admit I almost ignored the email because that's pretty much what I do when I get random emails.
But decided to click over to their website.
And I'm so happy I did because I was immediately attracted to the cute super clothes and the fact that they're made of fair trade organic cotton.
Looking at the very reasonable prices, I was excited to check them out and see if they were:
(1) High quality: With 4 kids and a concern for the environment, I'm all about hand me downs. Which means clothes that last.
(2) Comfortable: I have 2 kids who are are highly sensitive to seams and tags in clothes. They are super picky with what they'll wear.
Because of they were, they'd hit the key features of the perfect kids' clothes company: cute, affordable, high quality, and comfortable.
And quite frankly, Mightly delivered on all counts.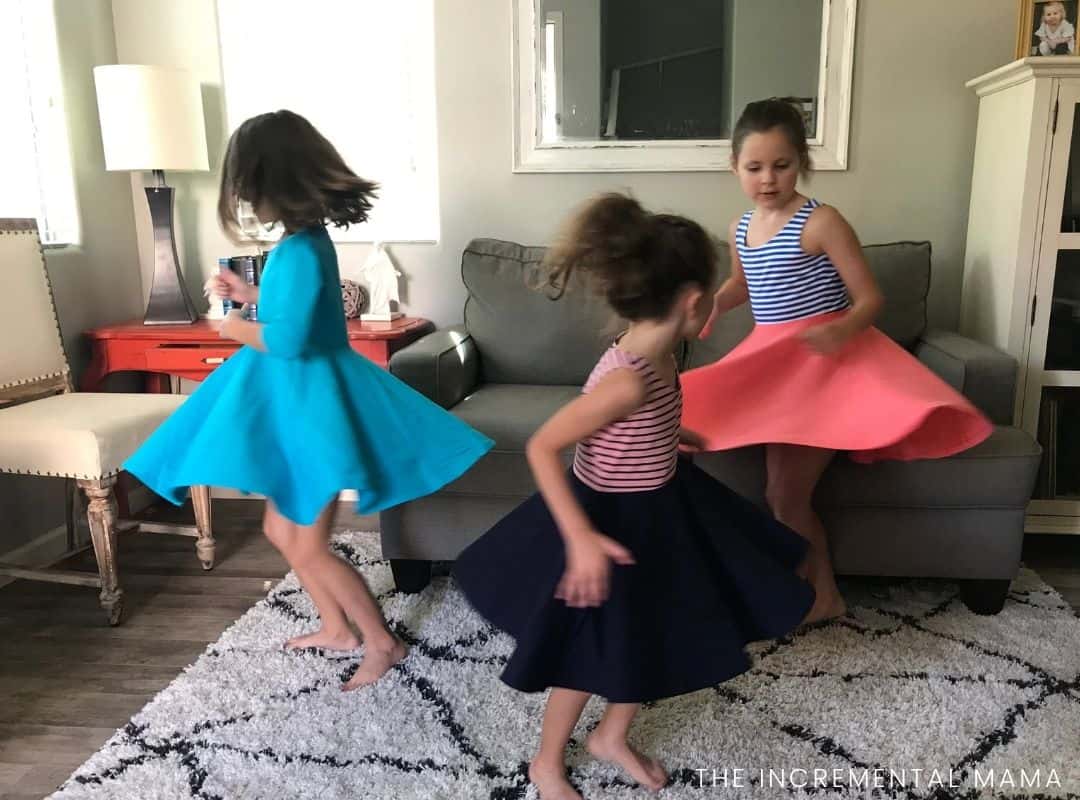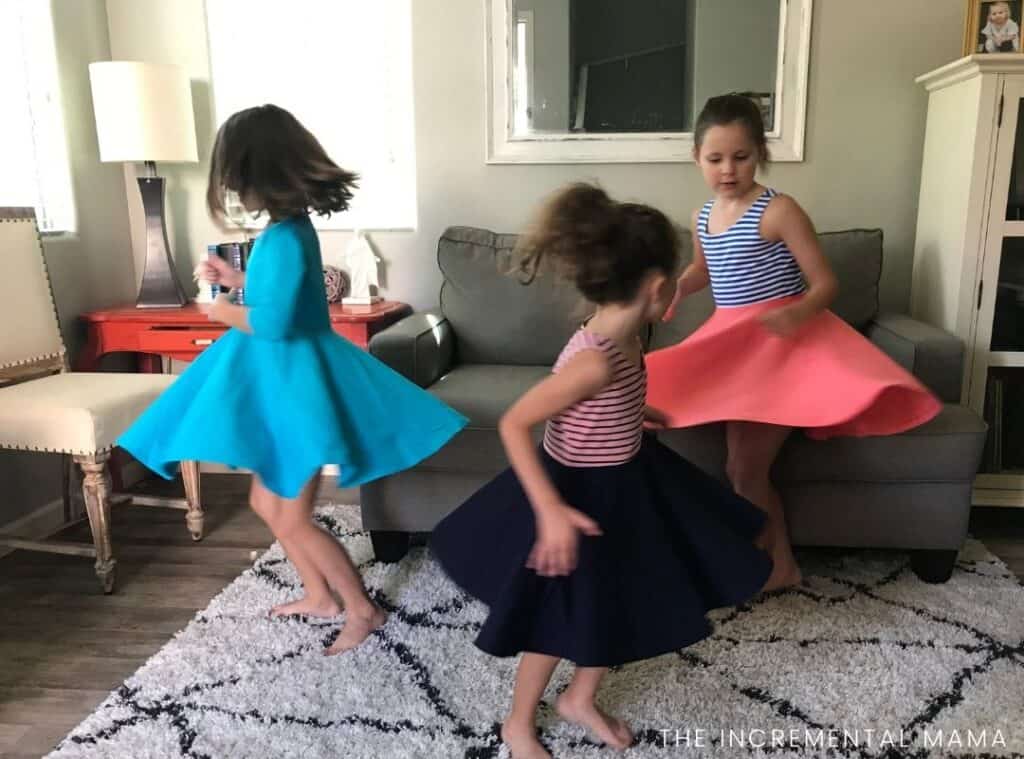 The Quick Mightly Clothing Review
For more in-depth look at the clothes and my experiences, scroll down a bit further for the full Mightly review. Otherwise, in a nutshell here's what I thought…
What I love about Mightly:
Affordable: Mightly is extremely affordable given the fact that the clothes are made of high-quality organic cotton. Frankly, I'm really impressed with the prices given the quality.
High Quality: The cotton is thick, stretchy, and seams are strong. The clothes have held up to wear and repeated washings. Seriously, my kids fell in love with the clothes and have been wearing them non-stop.
Super Cute Styles: With bright colors and cute designs, these clothes appeal to both kids who want to express themselves and moms who like dressing their kids in cute clothes.
Perfect for Play: With comfortable fabric & long shirts, these clothes are perfect for kids to comfortably play all day.
True to Size: We found all the clothes to be pretty true to size.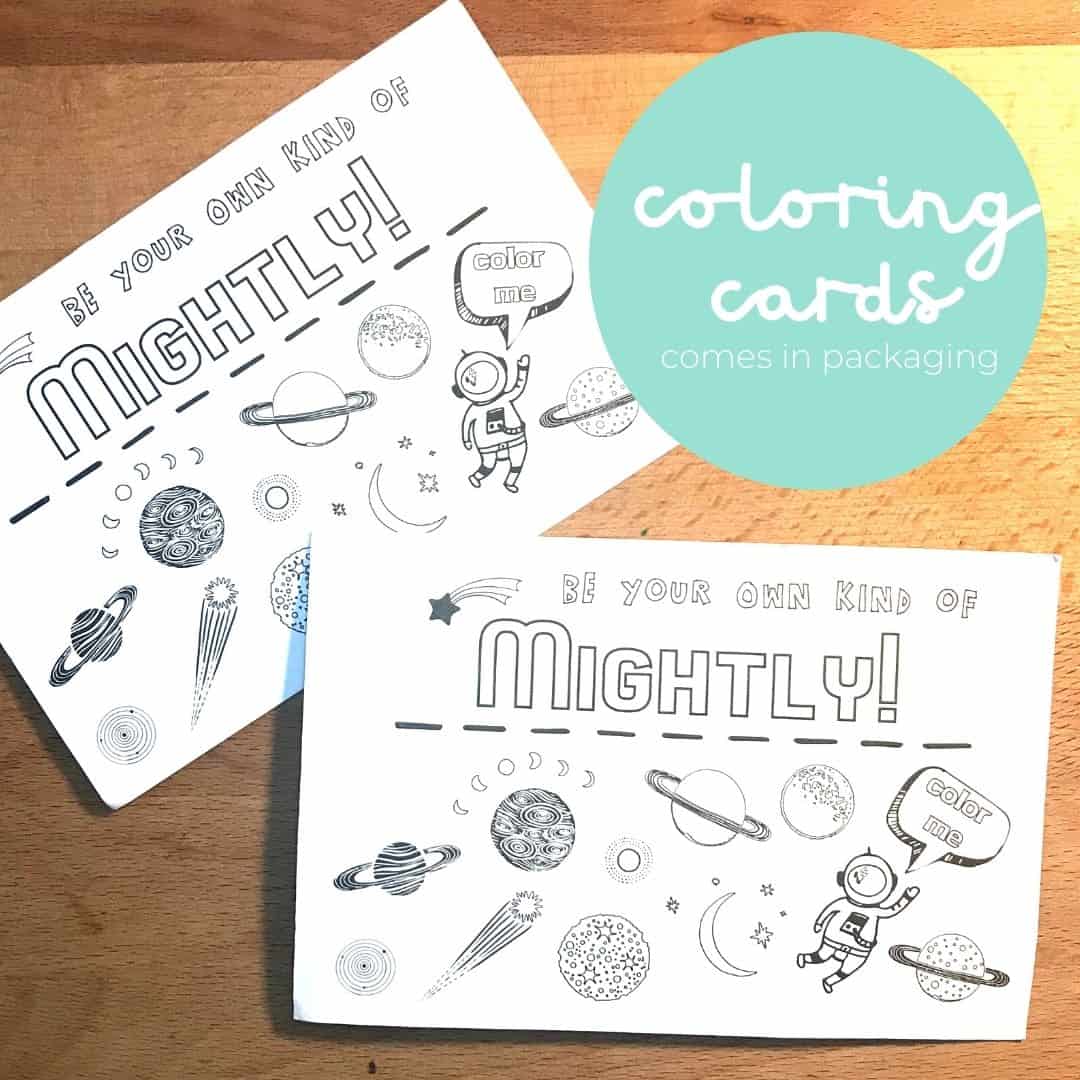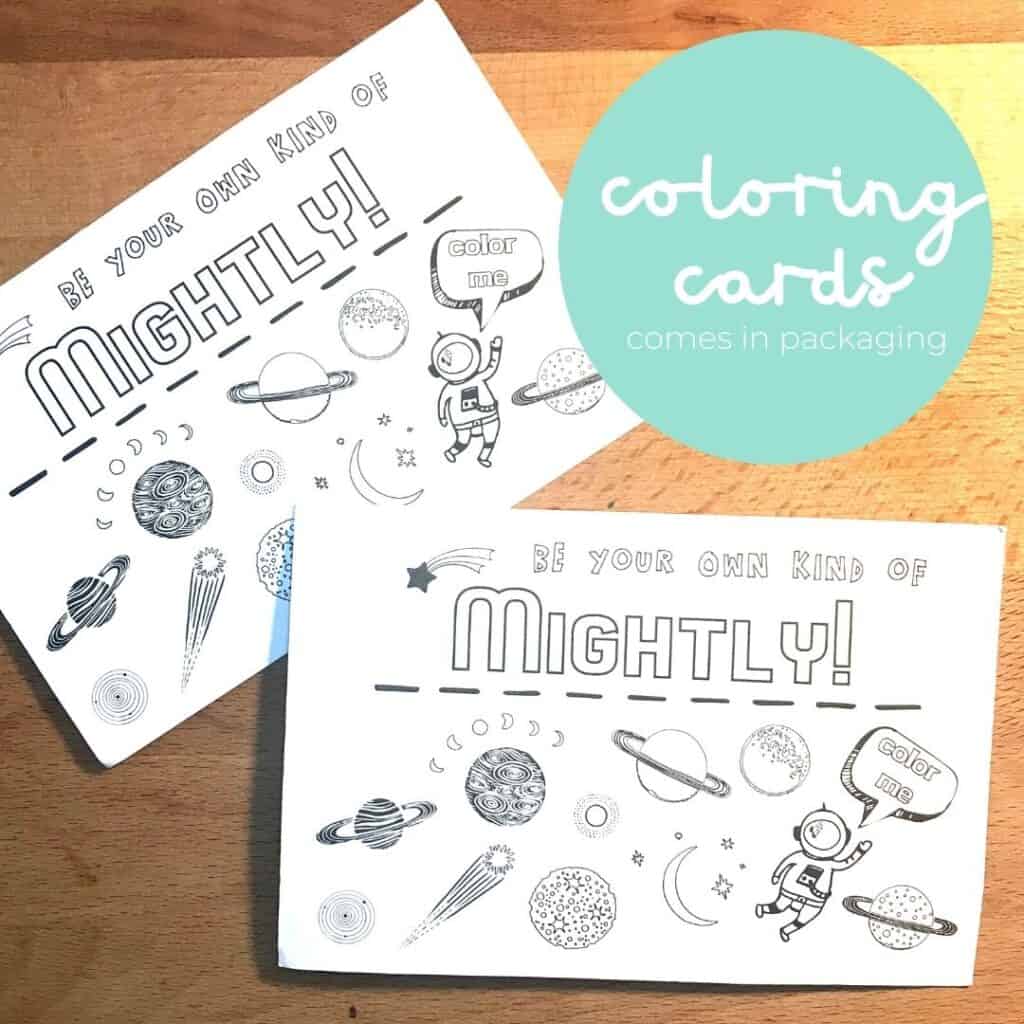 Our Favorite Picks
While my kids and I loved all the clothes, here are our favorites:
The Organic Cotton Pajamas: Oh man, these are soooo cute. I love the stripes and the cute contrast neckline and cuffs. The material is thick, soft, and super comfortable.
The Skater Dress: The organic cotton on these dressed is soft, thick, and stretchy. Comes in both sleeveless and 3/4 sleeve styles. And pockets!!!
The Graphic Tees: I love that the shirts are both super cute and nice and long so my kids can play actively without their shirts turning into belly shirts.
The In-Depth Mightly Clothing Review
If you're looking for a few more details about the clothes, here's a more in-depth Mightly clothes review:
The Packaging
Mightly clothes come in individually packed bundles tied in cute yellow string. They also come with these funlittle coloring cards (see above).
While packaging isn't ultimately that important (as long as clothes are shipped intact), it's really fun packaging for the kids.
Not only did they color the cards, but they used the yellow rope in their never-ending crafting.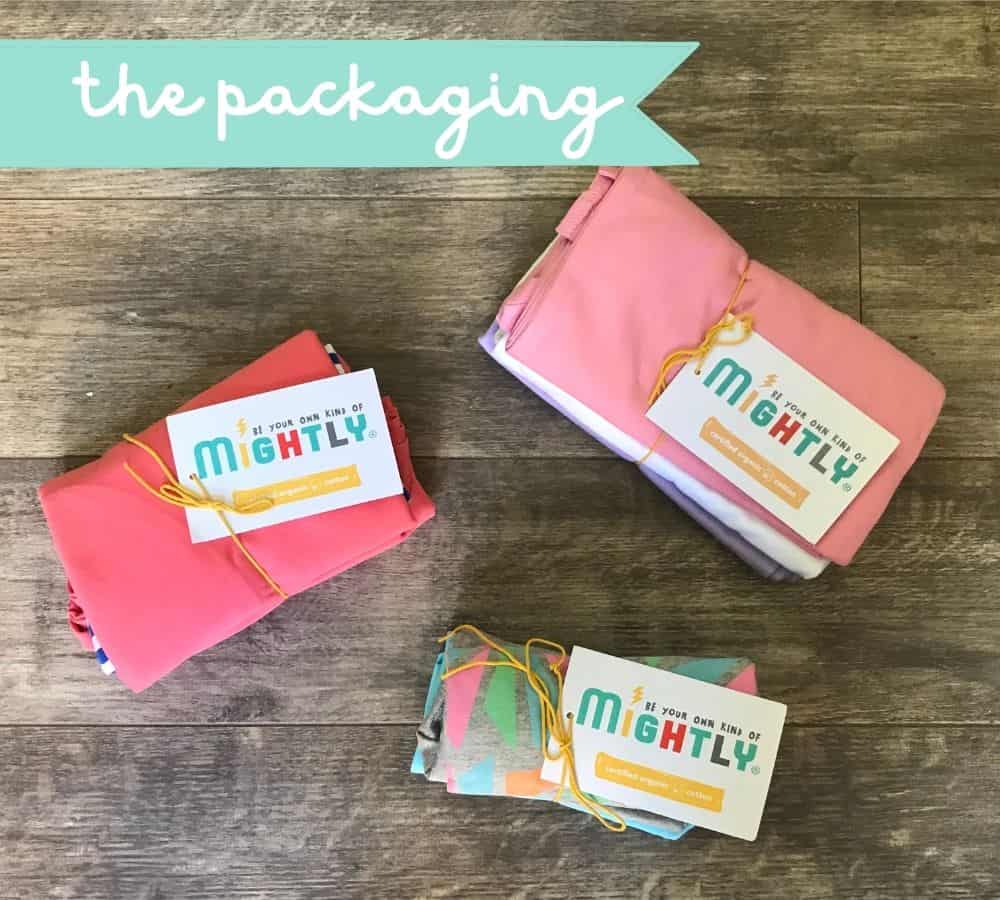 Environmentally Conscious
I absolutely love that these clothes are both organic and fair trade certified. Mightly's credentials are pretty impressive.
And given the state of our planet, I'm definitely trying to support clothing companies that are making ethical choices.
What does it mean to be organic cotton?
From their website:
"Organic cotton…production sustains the health of soils, ecosystems and people by using natural processes rather than artificial inputs."
What does it mean to be fair trade certified?
From their website:
"Fair Trade Certified factories must adhere to rigorous social, environmental and economic standards to protect the health and safety of workers. This means: safe working conditions, no child or forced labor, elimination of harmful chemicals, maternity leave, and much more."
Affordable & High-Quality Kids' Clothes
For me, getting kids clothes is all about a balance between affordable and quality. As I love hand-me-downs, I'm all about high quality clothes.
But I'm also on a budget so cost is definitely factored in.
And Mightly really delivers on both fronts. In fact, given the prices I was genuinely surprised by the quality of the fabrics (100% organic cotton).
The cotton is thick, stretchy, and seams are strong. The clothes have held up to continuous wear and repeated washings.
The leggings are thick and the knees seem like they'll hold up for a loooong time without wearing thin and getting holes.
As one on the hunt for a bargain, I love that Mightly has several value pack options. You can get t-shirts, leggings, and dresses in packs of 2 and 3 for reduced prices.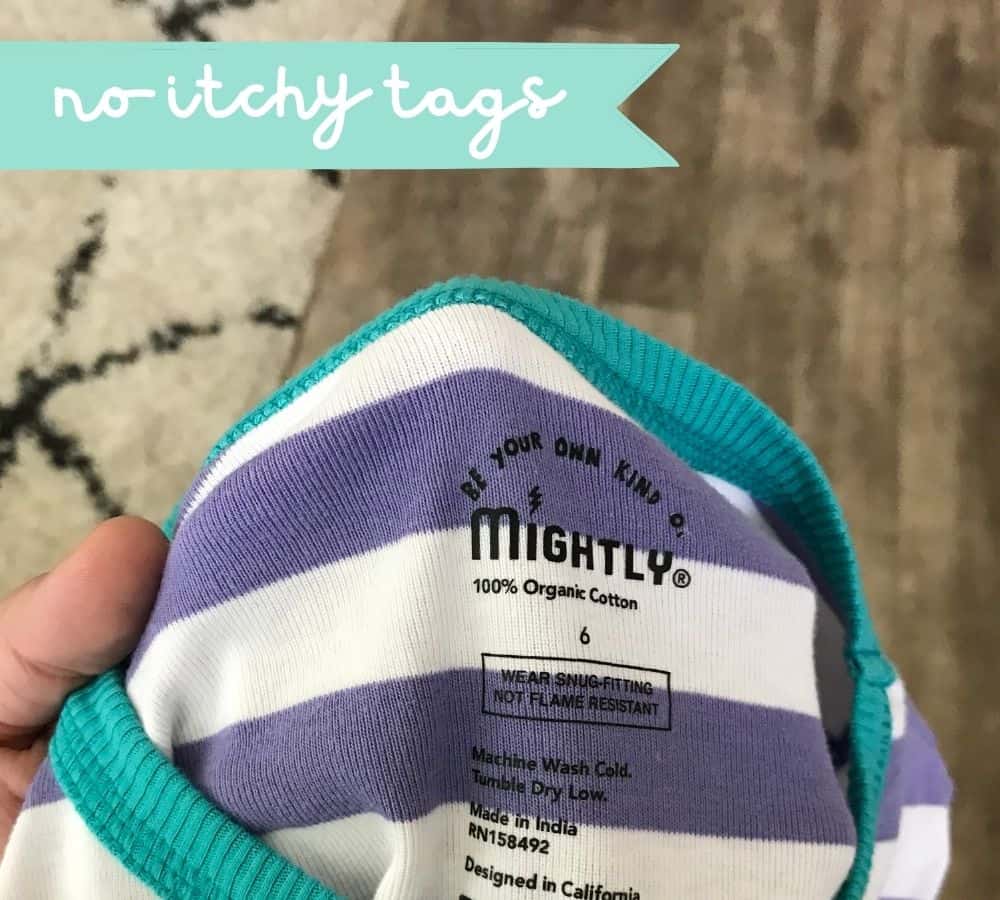 Mightly Compared to Other Brands I Buy
Mightly v. Cat & Jack (Target brand): These clothes are just a bit more expensive as Target's clothes, while delivering a much higher quality.
Primary v. Mightly: I love Primary clothes. But Mightly is of equal quality while coming in with more affordable prices.
My Kids Love These Clothes
I can't tell you how many times I've bought super cute clothes that my kids outright refuse to wear. Whether itchy tags or they "just don't like it" I've learned that kids like what they're gonna like.
And, as least for my kids, they really love Mightly clothes.
The true test was with my 2 kids who are very sensitive to clothing fit and feel. And Mightly passed with flying colors.
The skater dress has become THE favorite dress for both girls.
My girls love that the t-shirts are comfy, cute, and keep them covered even when they play and are super active.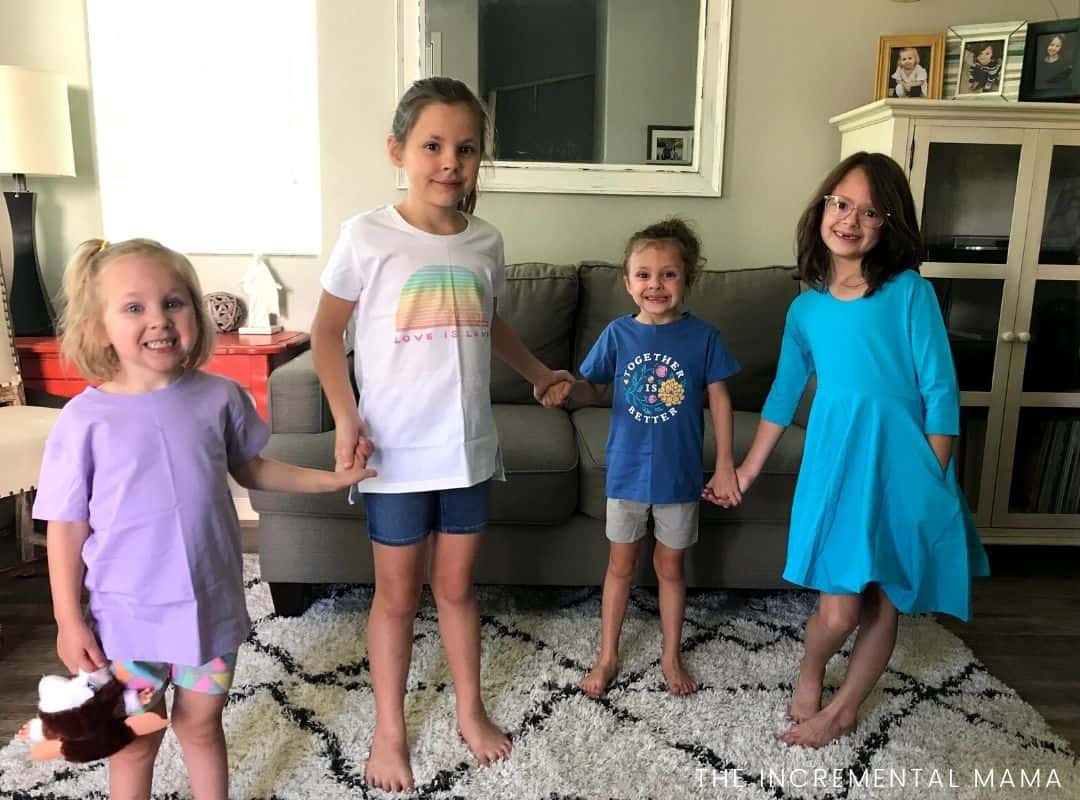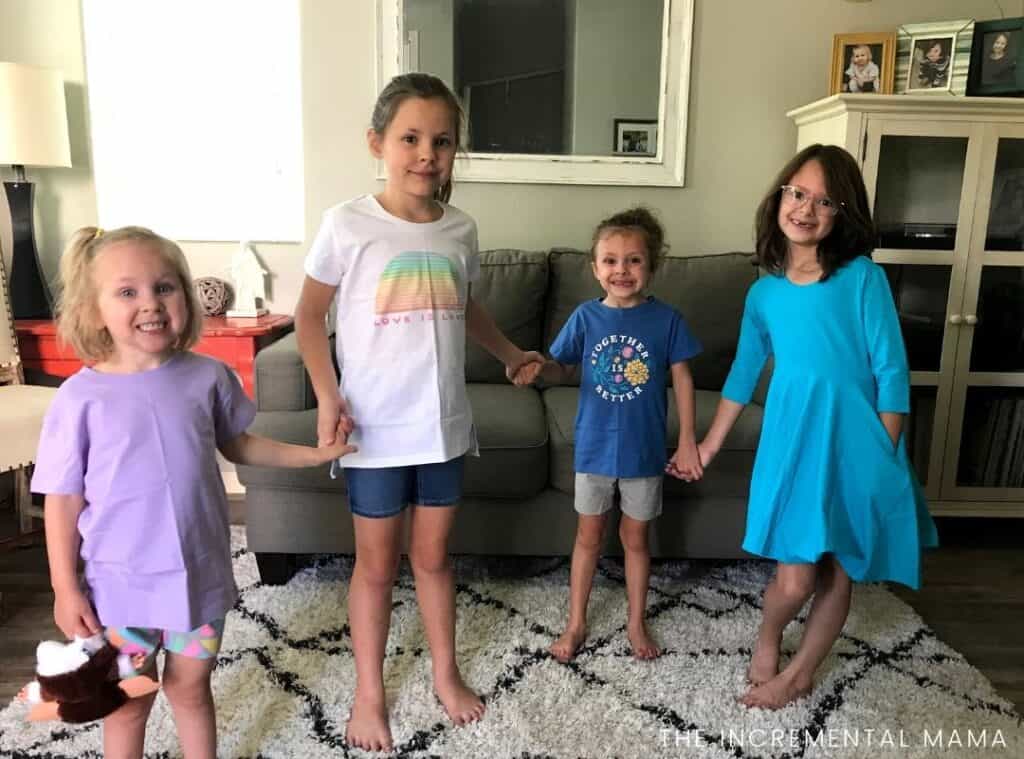 Mightly Clothes are Awesome
If you're looking for high-quality, affordable, ethically-sourced kids' clothes you can have delivered straight to your doorstep…
Then you're going to love Mightly clothes.
Check them out here and let me know what you think in the comments.