My kids are absolutely wild for printable coloring pages that I find online.
I could buy them a super nice, expensive coloring book (which I have) and they would still prefer basically any coloring page printed off the internet.
Which is probably because you can literally find just about any kind of coloring page somewhere online.
*shrugs & orders more printer ink on amazon*
And if you've got littles who love color pages too, then these 4 free printable Happy Mother's Day coloring pages are perfect!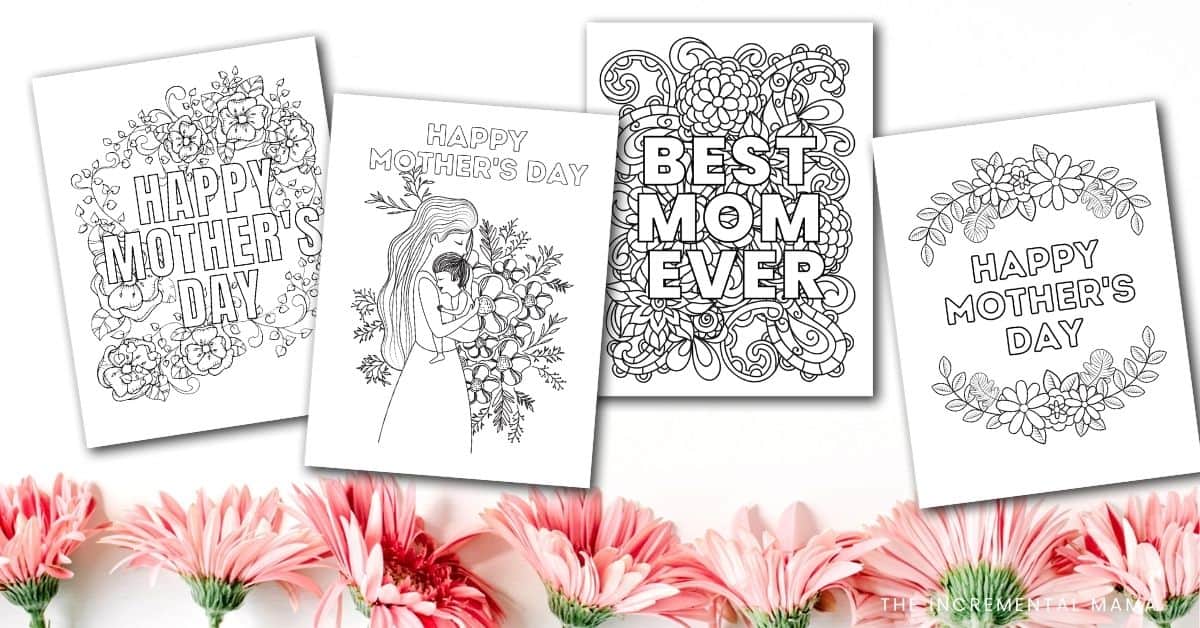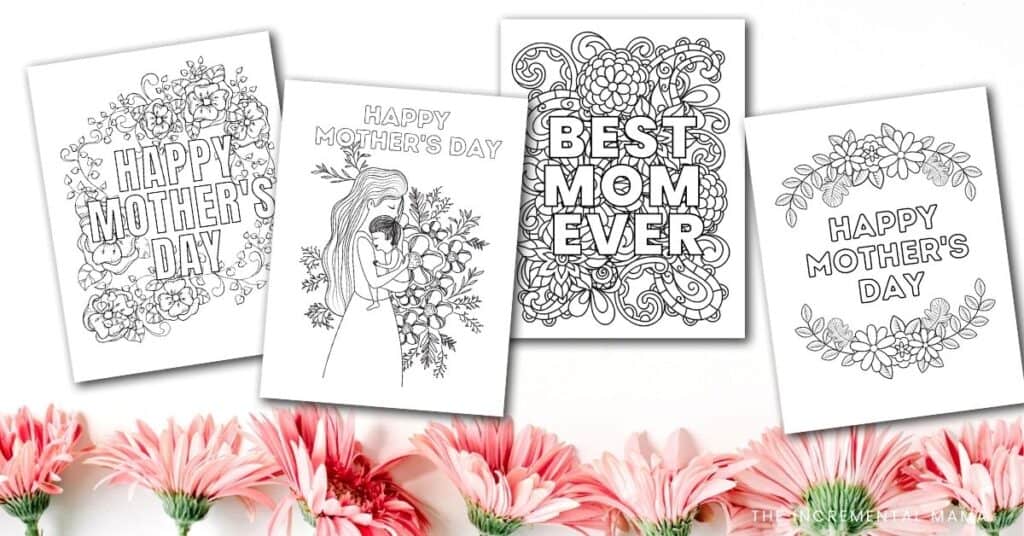 HAPPY MOTHER'S DAY COLORING PAGES PRINTABLE
Here you'll find 4 different Mother's Day coloring pages. To download each, simply click the link below the images and another tab will open with the Mother's Day coloring pdf.
Then just print it out and get coloring!
Once colored with crayons or colored pencils, these printable coloring pages could be used as:
A pretty card for mom
Cute decorations for your home on Mother's Day
A Mother's Day activity for kids (or adults–I love coloring with my kids)
FREE PRINTABLE MOTHER'S DAY COLORING PAGES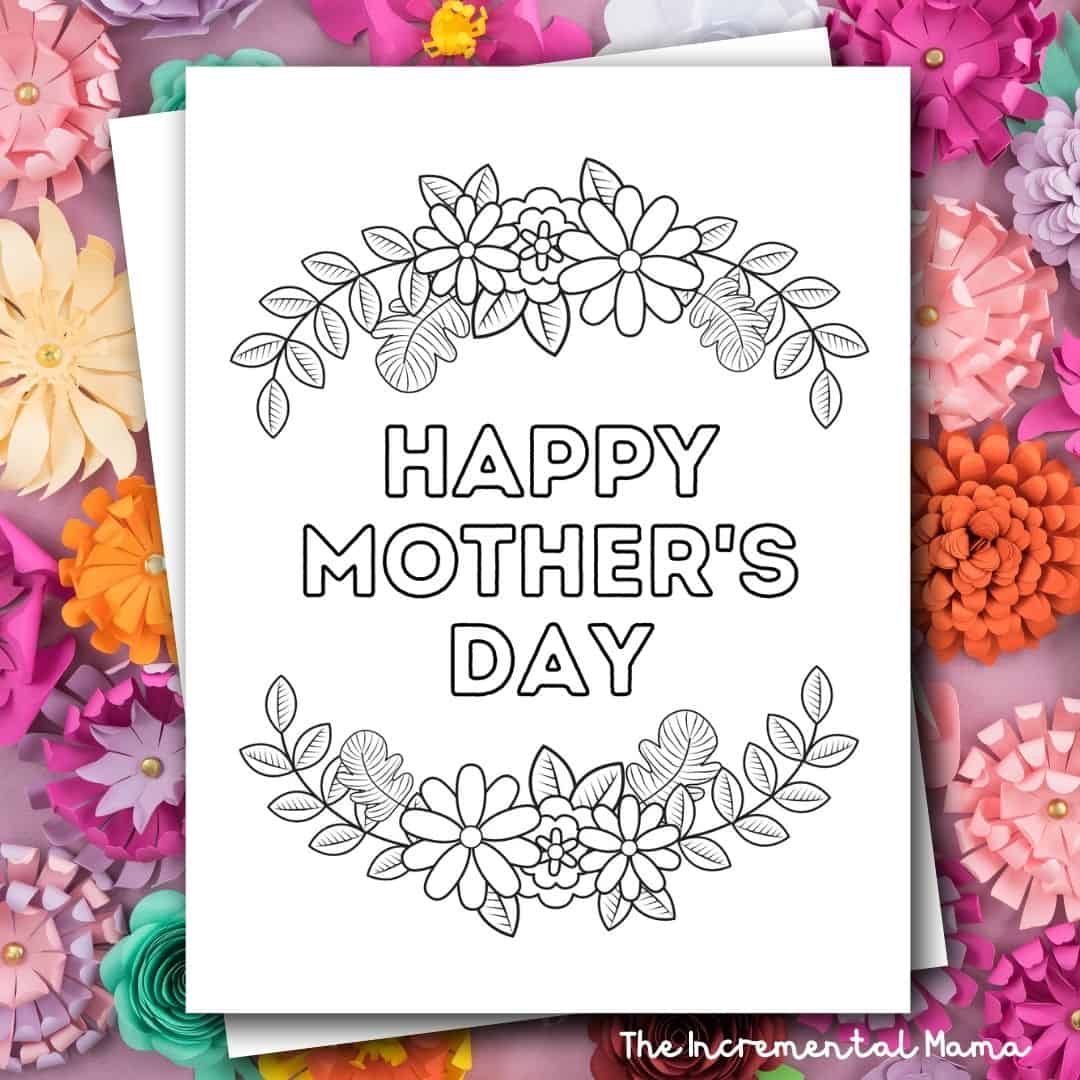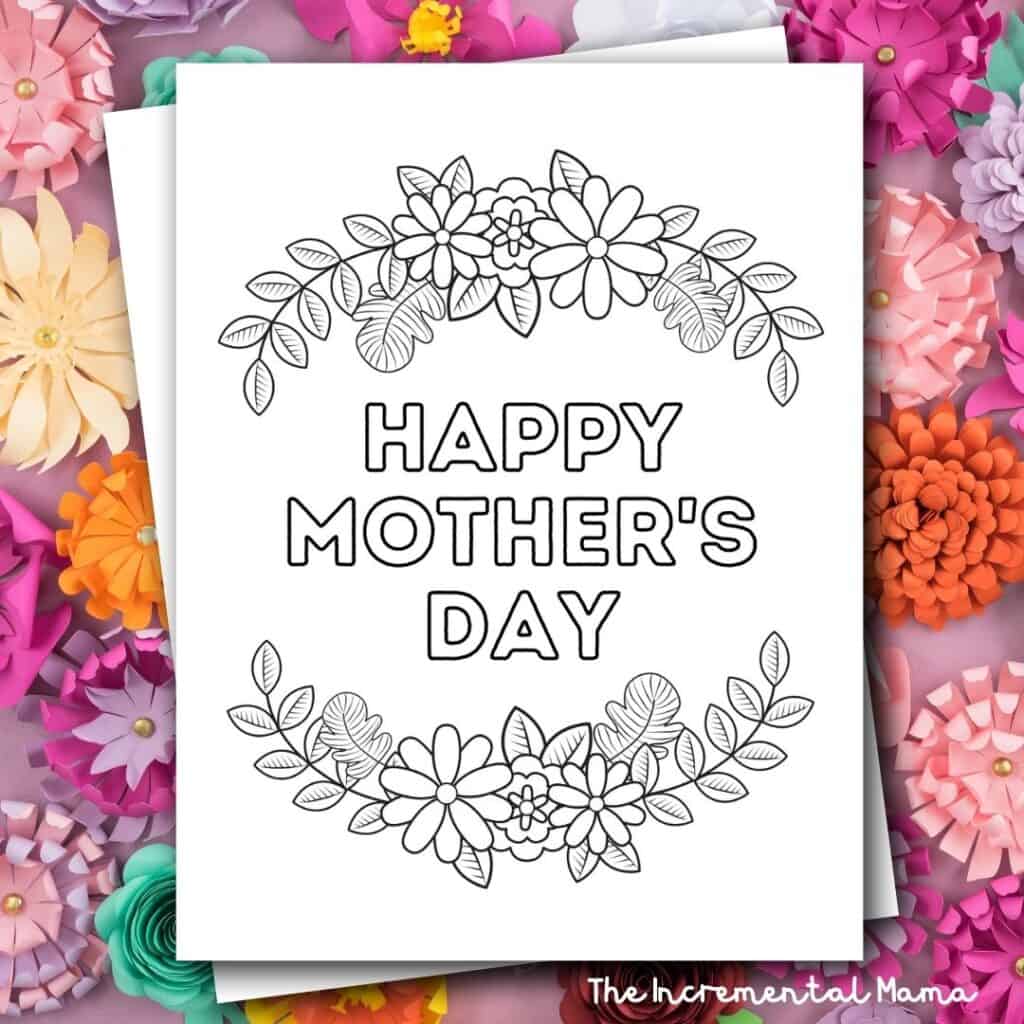 This simple floral Happy Mother's Day color page would make a great wall decoration.
>>> HAPPY MOTHER'S DAY COLOR PAGE #1<<<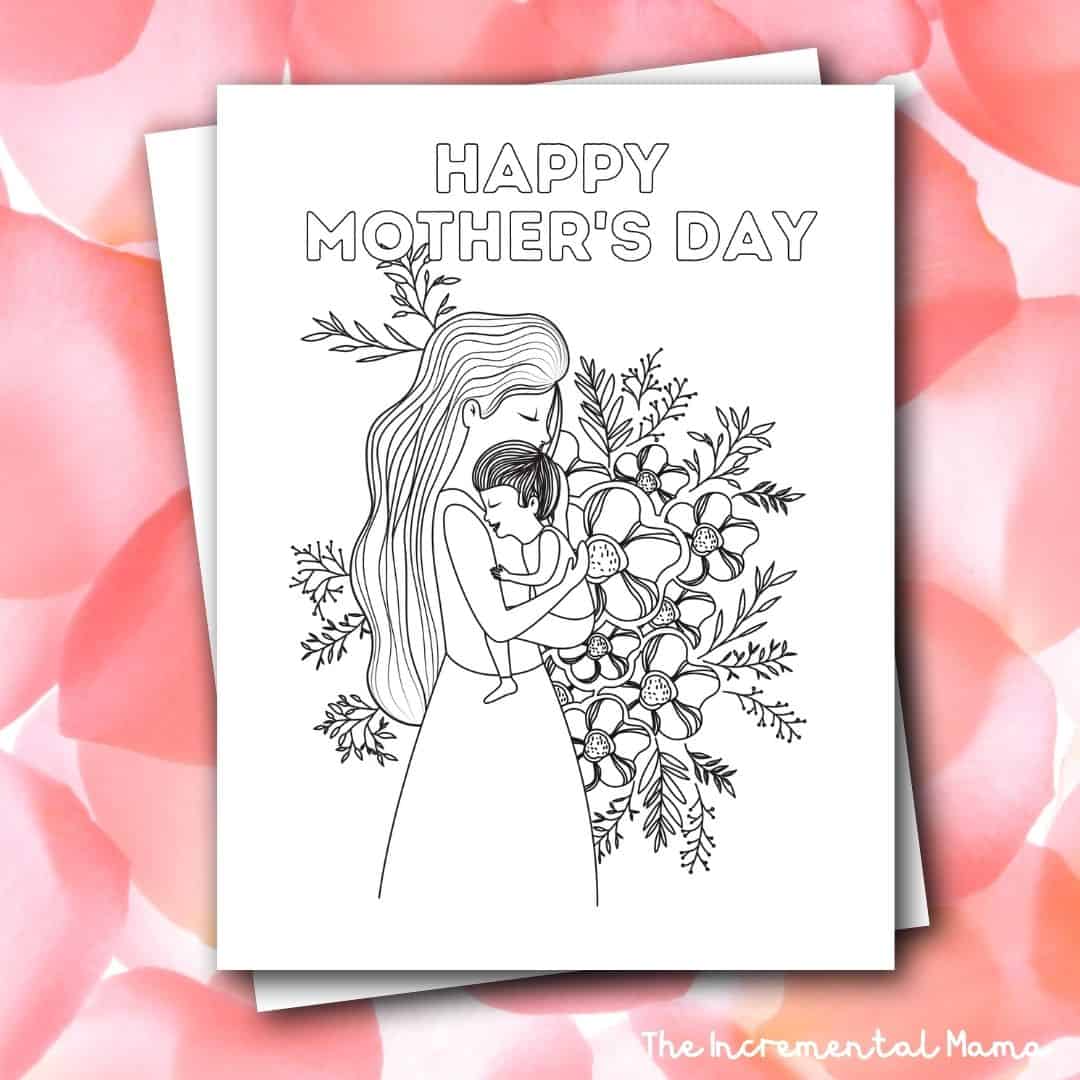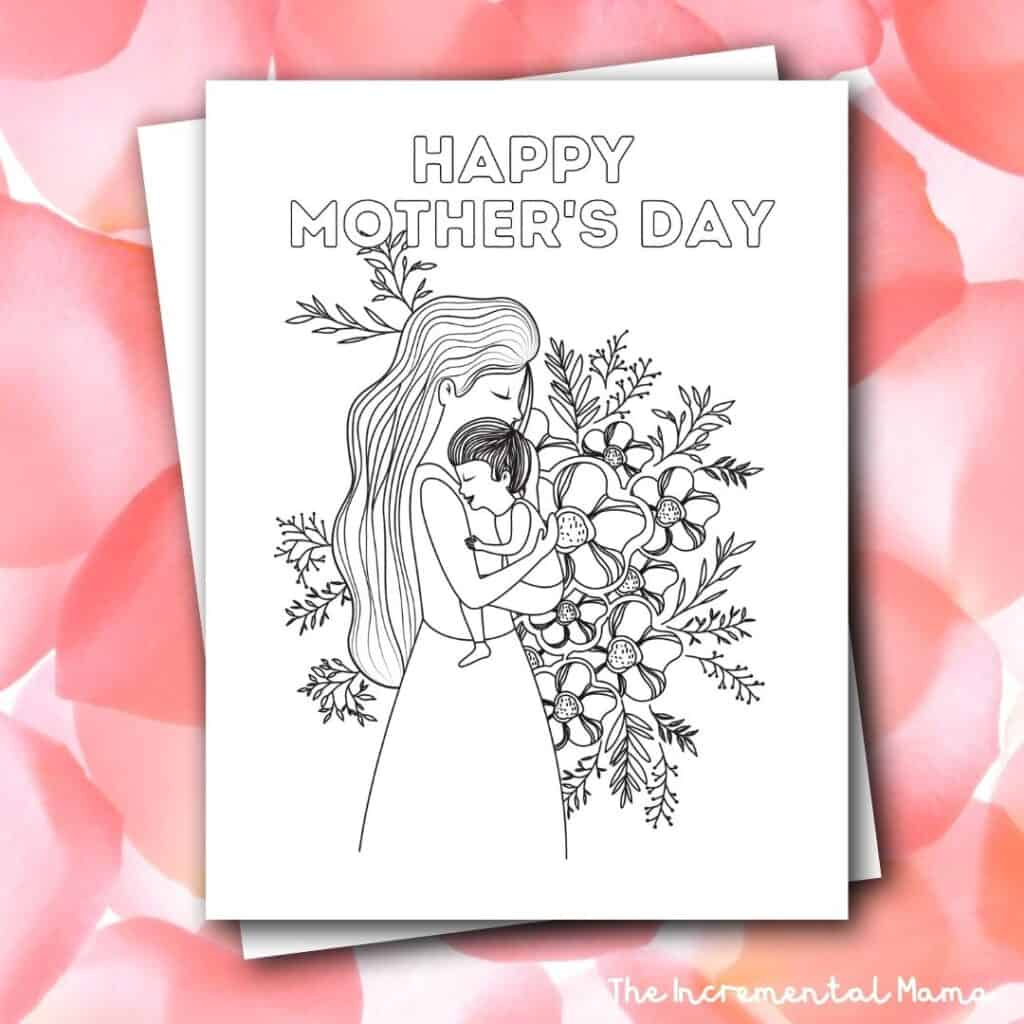 As a mom, I love this coloring page with a mother snuggling her child. This would make a really pretty card for a mama.
>>>MOTHER'S DAY PRINTABLE #2<<<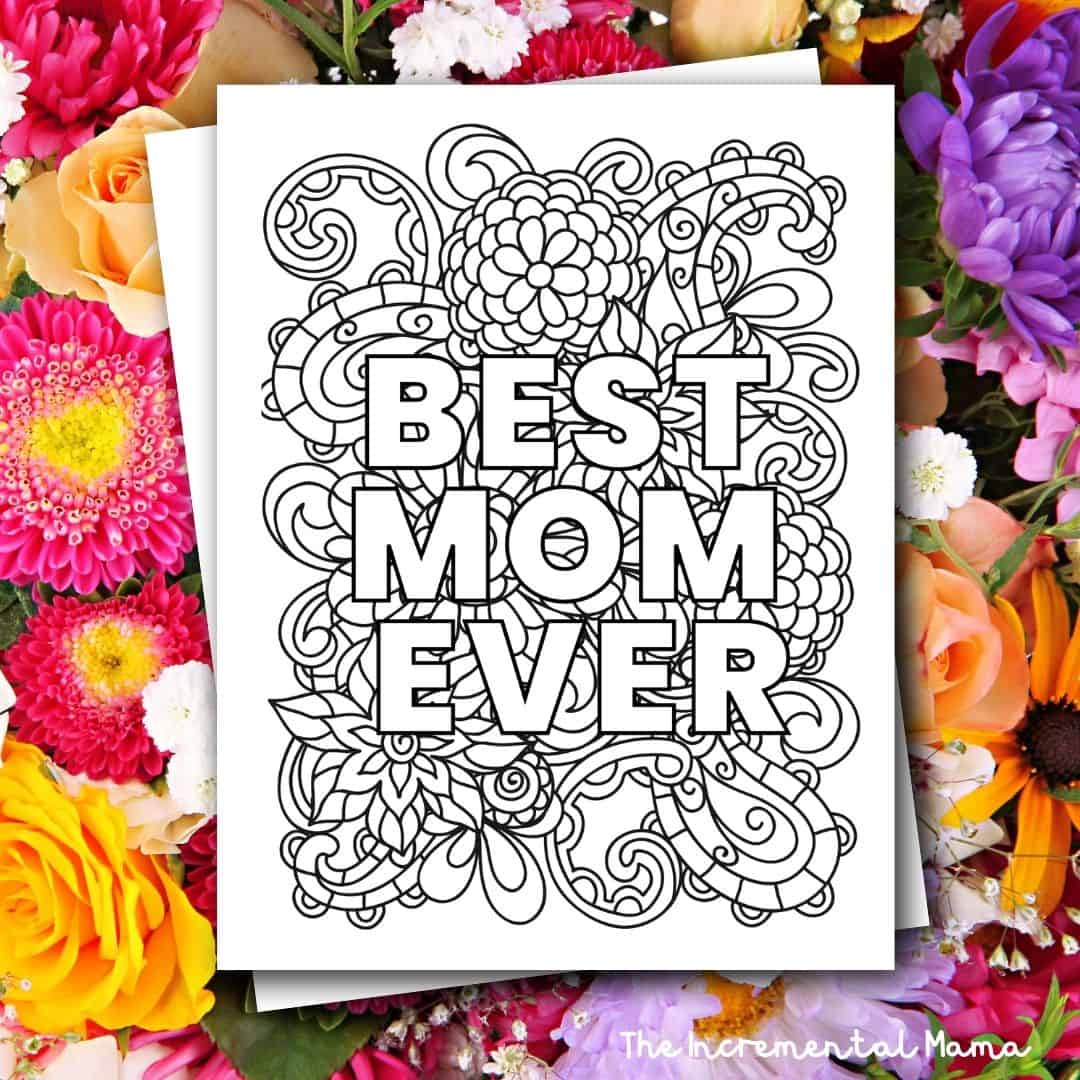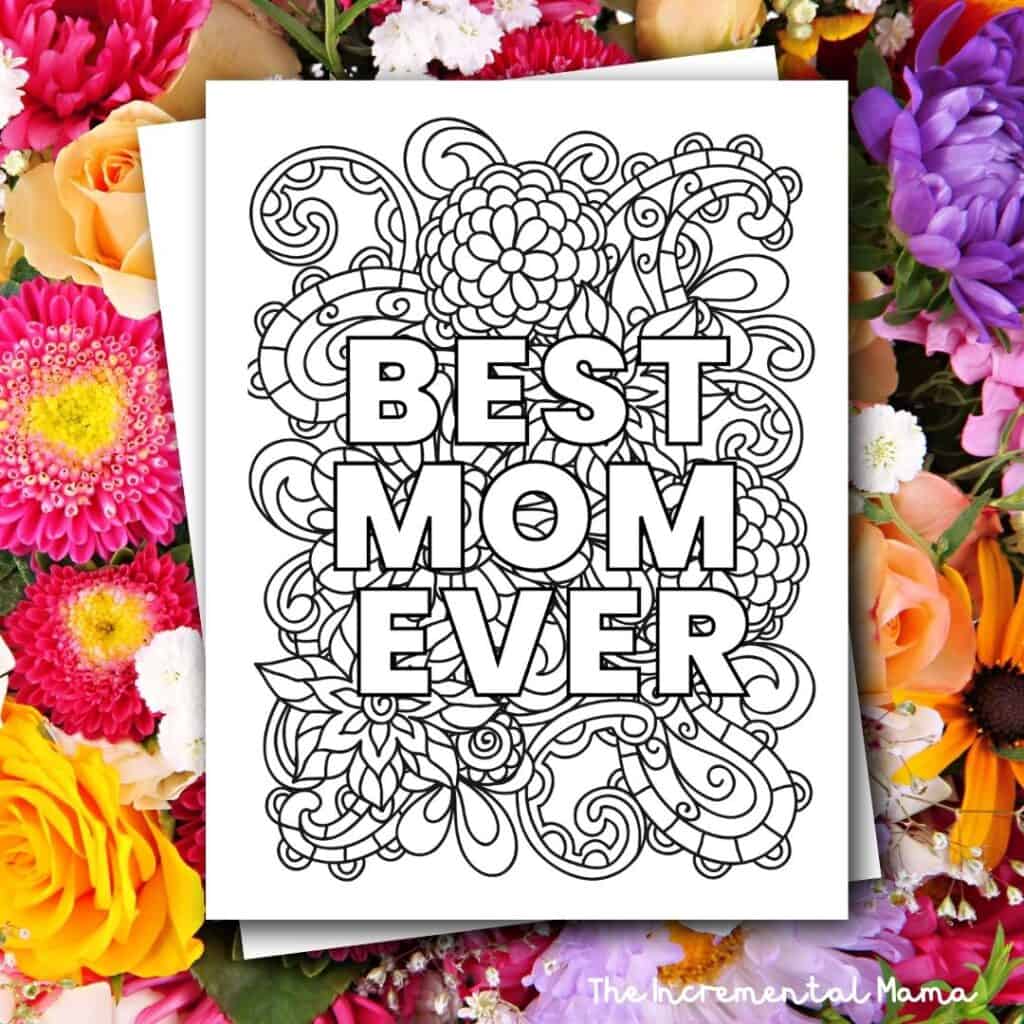 This one is a bit more intricate and is great for older kids.
>>>BEST MOM EVER COLORING PAGE PRINTABLE #3<<<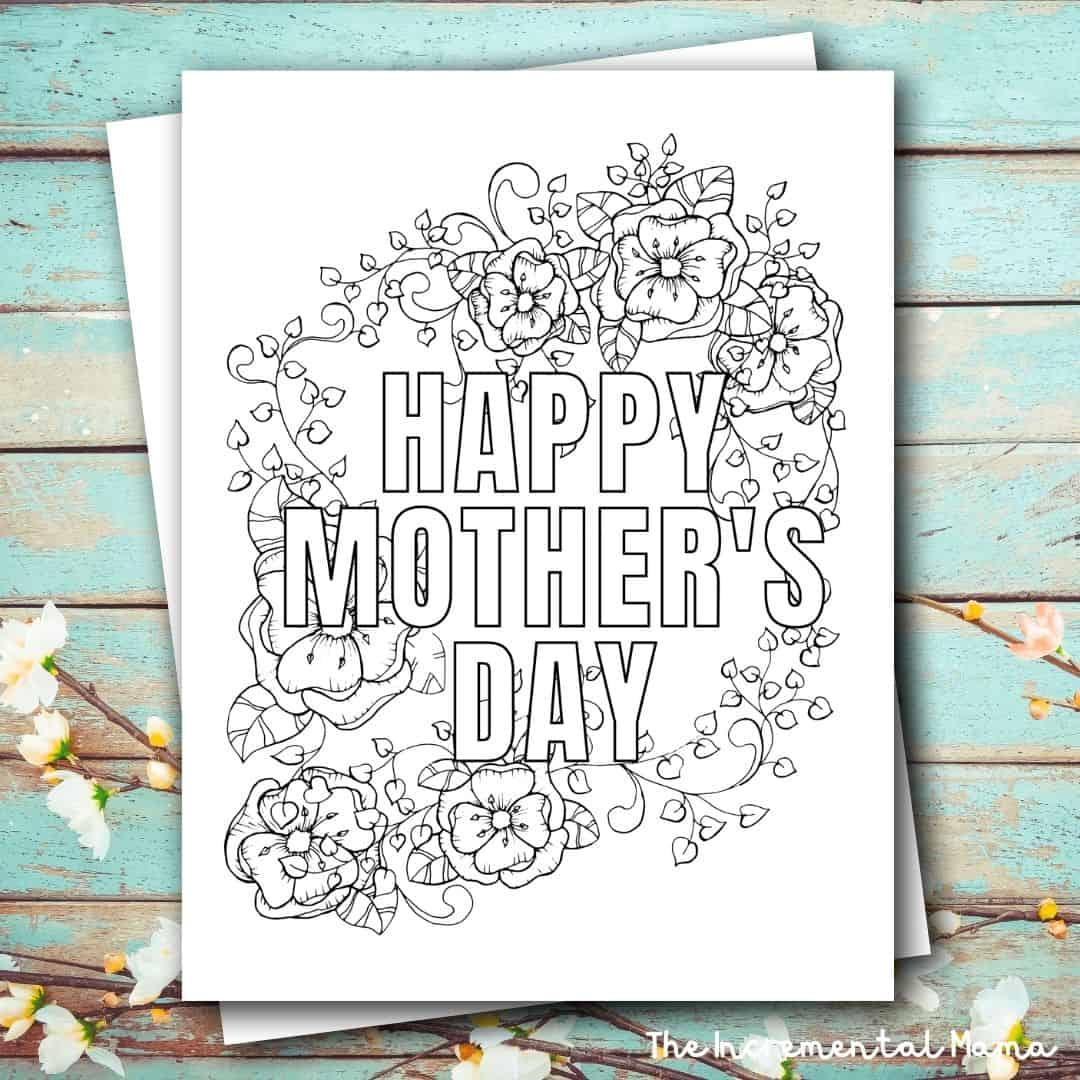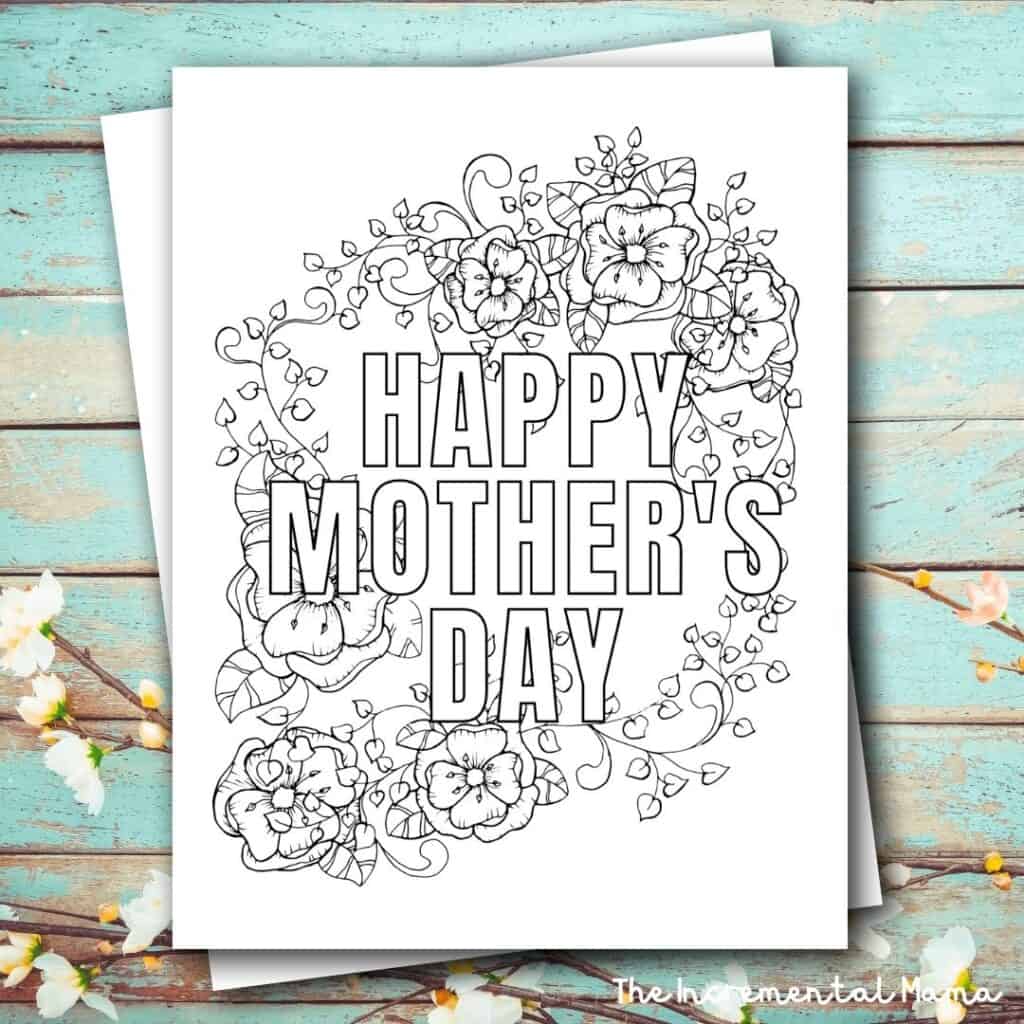 >>>MOTHER'S DAY COLORING PAGE PRINTABLE #4<<<
MORE FREE MOTHER'S DAY PRINTABLES
And there you go! Feel free to print as many of the Happy Mother's Day coloring pages as you'd like, but remember these are for personal use only.
If you'd like some more free Mother's Day printables, check out the Free Mother's Day Questionnaire Printable + Grandma Questionnaire I made.
They make for awesome keepsakes and are often absolutely hilarious and heart-warming.
And if you just happen to love free printables in general, you're in the right place. Check out my free printable archives.