I can't really remember a time when I didn't have a complicated relationship with food. Looking back, I've spent the last 23 years in some sort of diet.
It started with the low-fat craze of my youth, moved to an obsession with fiber, and morphed into a belief in the evils of carbohydrates and eating late at night. It culminated in a 2-year stint with intermittent fasting before finally discovering intuitive eating and starting on the path to healing my relationship with food.
When it comes to describing my experience finding intuitive eating, I find myself making movie metaphors. I felt like Neo being freed from The Matrix. Or Truman leaving The Truman Show.
(I guess it's a natural byproduct of coming from a family that pretty much speaks in movie quotes…)
Suffice it to say, immersing myself in the intuitive eating philosophy–and understanding the research behind it–has been a paradigm shift for me. It's completely changed the way I look at myself, my struggles, and the culture around me.
My hope is that sharing my story with dieting and food dysfunction and finding intuitive eating can help you on your health journey .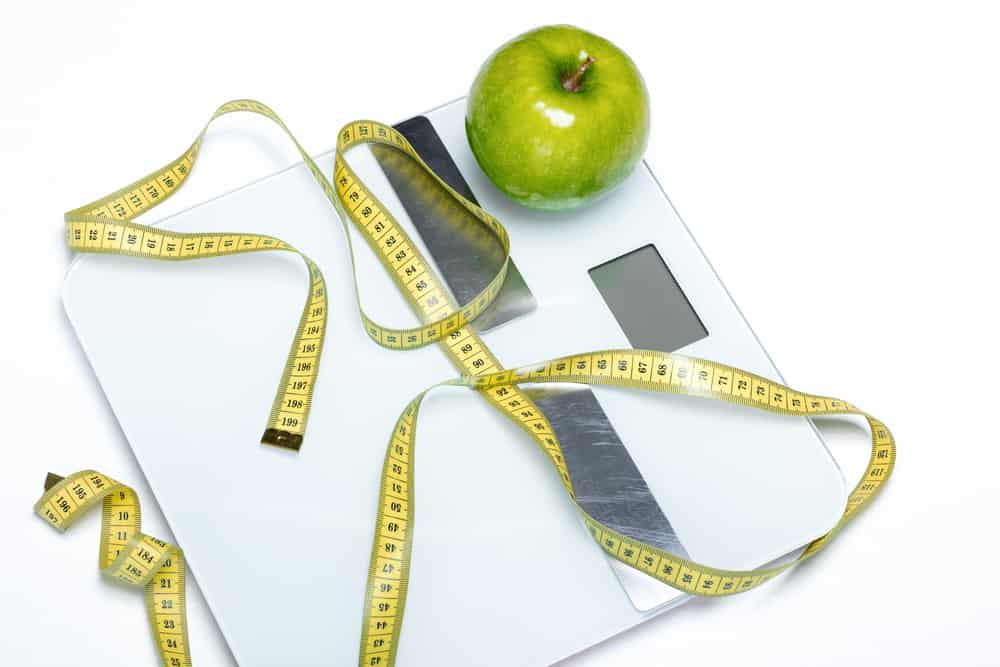 My First Diet
Like so many girls raised in the 80s and 90s, I was surrounded by the message that actively trying to lose weight was just what it meant to be female. Unless you looked like Kate Moss, accepting yourself as you were was practically heresy.
And plus, it seemed that talking about diets and how unhappy we were with our bodies was just how girls and women bonded. By the end of elementary school, conversations with the girls around me seemed to center around friend drama and our bodies.
The summer after 7th grade, I went on my first diet.
(Sad, I know. The thought of one of my 4 girls feeling the way I did as a kid makes me really upset.)
When I turned 13, I decided a smaller body was going to be necessary to have the life I wanted (i.e. looking and dressing like a Delia's model)
To be honest, I can't remember exactly what I did, but I do remember the praise I got in my smaller body. I remember an adult I knew from church stopping me at Dillard's shoe section and telling me how great I looked and eagerly asking what my secret was.
Again, I was 13.
While slightly embarrassed to have people commenting on my looks and weight (some who I barely knew) I was human.
I liked being told how good I looked. And I liked being asked to share my wisdom.
High school
The next major diet came the summer I turned 15. I remember being at a friend's house when her mom started preaching the glories of the diet she was on at the time.
With the fire of a televangelist, she had me convinced that my salvation hinged upon a diet book she held in her hands. A diet book which preached eating truckloads of certain kinds of fruit, never eating bread and meat together, and following a bunch of other insane rules about when and what you can eat.
Bathed in all the dizzying pseudoscience and amazing claims (growing a 3rd set of teeth!), I was convinced.
So naturally, with all the fervor of a religious zealot, I read the book. And I soon found myself spending a significant amount of time ravenously hungry and craving foods I didn't even like before (like hot dogs).
But bolstered by my shrinking body and tiny clothes, I too preached to wonders of the completely insane diet.
On top of getting into bonkers diets, I also danced ballet. Which certainly didn't help my food/body issues. My junior year, I took up running in effort to whittle my body into one more like my waif-like heros, the prima ballerinas for ABT.
Ironically, I became so hooked with running that I ended up quitting ballet to run track my senior year. Though I was praised for my devoted running habit, running became my not-so-healthy obsession. And I continued to obsess over my weight.
The College Years & Beyond
In college, my obsession with running hit a fever pitch during my freshman year. Deathly afraid of the dreaded freshman 15, I started logging in about 60 miles a week of running. Late at night, I'd leave my dorm for 15 mile runs through my college town, nestled at the foot of snowy mountains. My body shrunk and I got lots of compliments on my toned legs.
Though my hips joints chronically ached, I couldn't stop going on super long runs every night. I'd then spend my days in an ongoing binge-restrict cycle.
At the end of my freshman year, my body started to change. What I now see as my body's natural response to physically grueling famine-like conditions (overworked and undernourished), I put on 20 lbs my sophomore year. And despite my best efforts, my weight yo-yo'd (gradually creeping up) for the next several years.
I obsessed over exercise. I ran a bunch of half marathons and a couple marathons. I shrunk my body before getting married at 26, but after 4 back-to-back pregnancies and being a stressed-out working mom immersed in diet culture, managed to put on a lot of weight. My body grew to the largest it had ever been.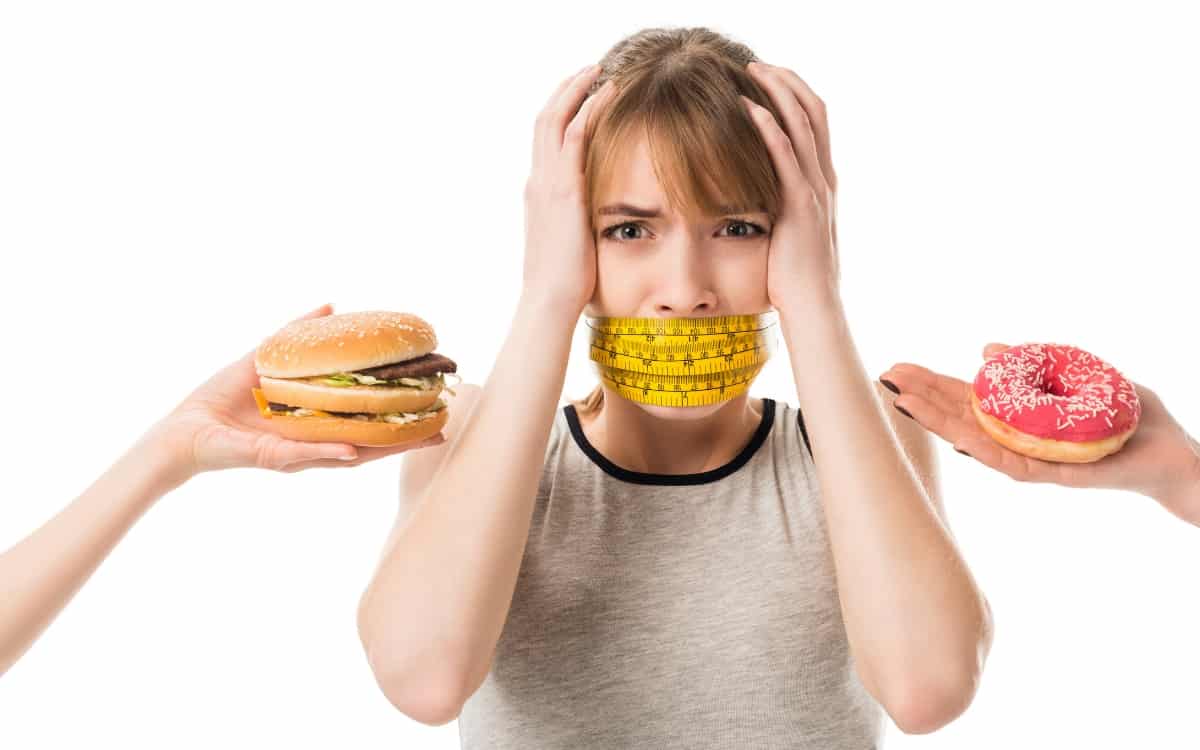 Intermittent Fasting
Which is when I began intermittent fasting. And at the time, it felt like a godsend. And in some ways, it really was. Because while still restricting when I ate, it actually put me on the path to a more intuitive eating style.
I practiced 16:8 intermittent fasting, eating during an 8-hour window during the day. In doing so, I decided to ditch some practices that I knew never worked for me: calorie counting and restricting the kinds of foods I ate.
I had years and years of evidence that calorie counting always left me frustrated and hungry. And I also knew that the minute I restricted a food, it would be the only thing I could think about.
A declaration of no more hotdogs (a food I've never really liked) would lead me to daydreaming about dancing hotdogs cozying up to bottles of ketchup and mustard.
And "going off sugar" completely meant I thought about food constantly. I day-dreamed about every iteration of sugar possible. You could have given me one of those nasty orange circus peanut candies that were always left from your Halloween candy and I would have gobbled it up.
So I gave myself free reign over foods and for the first time in years, actually really started to tune into my body. I started to recognize my true hunger signals and pay attention to how I felt.
(Except if it was during my fasting window when I suppressed the crap out of those hunger signals! whomp-whomp)
But 2 years later, and I was in the emotional and physical spiral. I was stressed, over-eating, and my pants were getting tighter, despite religiously practicing intermittent fasting and increasing my efforts at weight loss.
I was completely freaking out. What was going on?
Related Post: Why I Stopped Intermittent Fasting After 2 Years
Finding Intuitive Eating
Interestingly enough, it was working on this website that eventually led me to the answers I was looking for. I was working on a blog post about the best health and fitness podcasts for women.
As an avid podcast listener, I had a solid list of ones I liked and listened to, but I decided to try out some new ones. Just to see if there were any I should add. I started with Food Psych, a podcast that talks in-depth about Intuitive Eating.
It was mind-blowing. Because everything she and her guests said about diet culture, Intuitive Eating, Health At Every Size and the research behind it (over 100 studies and counting) resonated with me deeply.
It explained why I was gaining weight with IF and finding it hard to avoid overeating. Turns out, it's just a normal response to restriction!
Ear phones in, listening to episode after episode, I cleaned my ENTIRE HOUSE. I even scrubbed down and hosed off my garage door. That's how much I wanted an excuse to keep listening.
I was cleaning my house AND starting to clean my brain from decades of diet culture.
The Lie of Diet Culture
Looking back at my decades of diets and dysfunction around food, I realized I was blinded by diet culture and its facade of "health and wellness". In reality, diet culture is incredibly anti-health. It pushed me to starve my body and run for hours in the middle of the night.
Research shows it leads to bingeing, food obsession, and weight regain.
I started to see diet culture for what it is and the insanity of using restriction as a path to well-being. Diets and restriction destroy our health.
As evidenced by the fact that 95% of diets ultimately end in failure and gaining back all the weight within 1 to 5 years. And as many as 2/3 of dieters will eventually gain back more weight than they lost.
So how does one escape the diet hamster wheel? Intuitive Eating.
What is Intuitive Eating, Exactly?
Intuitive Eating was developed by 2 dietitians, Evelyn Tribole and Elyse Resch, who saw how ineffective and harmful diets were for their clients.
They created a program to help people eat according to hunger, satisfaction, and fullness–not following a diet or prescribed set of eating "rules". Intuitive Eating means allowing all foods, satisfying your hunger, and eating without judgement.
It's ultimately about valuing mental and physical health and developing a healthy relationship with food and your body. There are 10 principles of Intuitive Eating, which are as follows:
Reject Diet Mentality
Honor Your Hunger
Make Peace With Food
Challenge the Food Police
Feel Your Fullness
Discover the Satisfaction factor
Honor Your Feelings Without Using Food
Respect Your Body
Exercise–Feel the Difference
Honor Your Health With Gentle Nutrition
(For more, check out the post What is Intuitive Eating? by Alissa Rumsey, a registered dietician and certified Intuitive Eating Counselor.)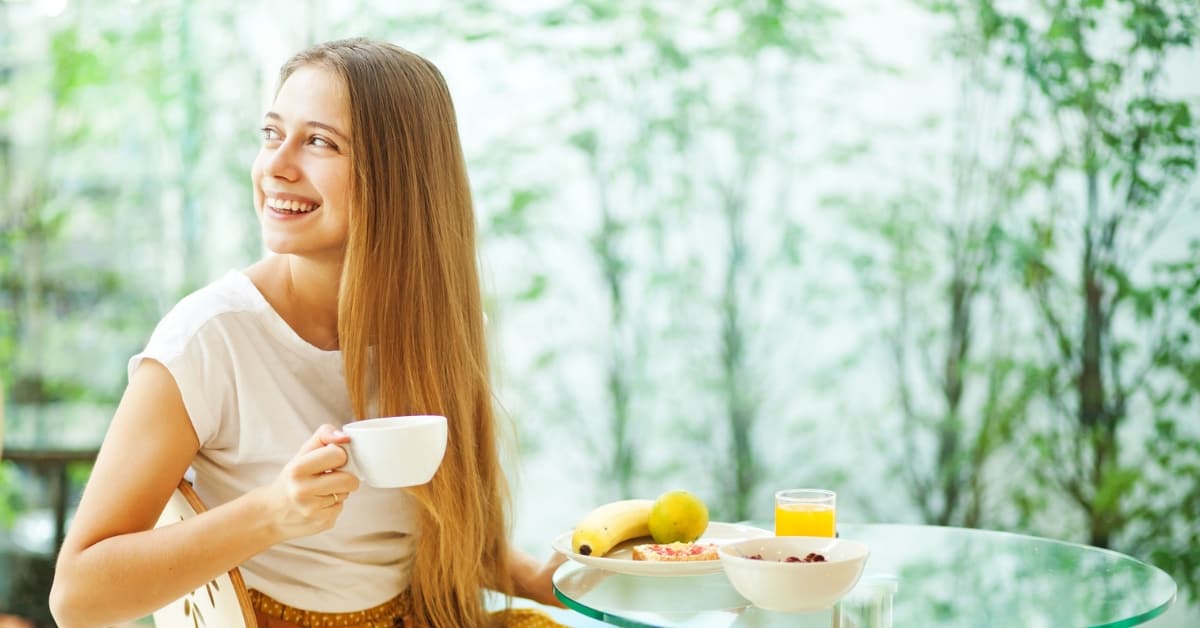 My Journey With Intuitive Eating
With Intuitive Eating, I'm unburdening myself with the weight of 2 decades of falling prey to diet culture. As I mentioned in my brief history of dysfunction, my quest for thinness lead me down some disordered paths. But I know that's past.
My present and future is working on having a normal relationship with food.
Overall, I feel fantastic. And not a fantastic in that ol' diety way where I'd feel euphoric because I was losing weight, but then have a crippling fear that I would mess it up, and give into my cravings.
There's no fear of failure because I can't mess this up. There's no shame or judgement attached to food. So if I overeat, instead of beating myself up, I try to non-judgmentally understand why I wasn't tuned into my body.
As a result, I'm:
overeating less
learning to tune unto my body better
less focused on weight and more on how I feel
allowing my kids to be intuitive eaters and not policing their food
reading everything I can about IE and Health at Every Size (read several books and have a stack yet to read)
The changes are gradual, but exciting. I few days ago, my 3 year old asked if I'd make cupcakes. Never one to turn down a chance to bake from scratch, I got out the ingredients and made a dozen super delicious cupcakes for my family.
Now usually, I'd make them and immediately stuff my face with at least 3 cupcakes. Whatever it took to start feeling sick. Or I wouldn't have made cupcakes at all because I knew I couldn't control myself.
But this time, I ate half a cupcake, felt totally satisfied and then went on to eat one cupcake later that evening. Because that's what felt good. I didn't actually want more.
That's when I knew this stuff was sinking in. I'm becoming more normal with food.
For some exact steps I'm taking, check out The 6 Things I'm Doing to Become an Intuitive Eater
The Journey Continues
So that's where I'm at on my health journey. After 2 decades, I'm giving up diets and restriction for good and instead tuning into my body and giving it more love and respect.
And I'd love to hear where you're at in your health journey. Let me know in the comments!
You Might Also Like:
Why I Stopped Intermittent Fasting after 2 Years
The 6 Things I'm Doing to Become an Intuitive Eater