Being a mom of small kids means your brain is probably full of Disney lyrics and wistful thoughts about napping. Or peeing by yourself.
It's easy to feel, at times, like your "mom brain" is turning to mush, held hostage by the sounds of children's TV programing and the constant hum of whining or asking for snacks.
But don't despair: podcasts to the rescue.
For me, podcasts are the antidote to the crazy, "blah," mom brain that often accompanies long days devoted to raising small kids. They are the perfect way for busy moms to be entertained and learn new things, without taking up any extra time in the day.
Seriously, they will change your life.
Related Post: 7 Binge-Worthy Podcast Series You'll Love
HERE'S WHY YOU SHOULD BE LISTENING TO PODCASTS
1. They're free.
Um, can I get a "heck, yes"!?! When I discovered that I could download any of the bazillions of podcasts out there FOR FREE I felt like stumbled on the greatest thing in the world.
It was like a master baker moved in next door and would bring me free pastries and fresh bread everyday. But it's even better because you can't get fat off of podcasts!
2. You can listen as you do all the stuff you're gonna do anyways.
Whether cleaning your house, going for a run, folding laundry, or driving your kids to soccer, you can be feeding your brain and soul with the goodness of podcasts.
Through a podcast app, you can download them straight to your phone. Then you can sync it to a portable bluetooth speaker, throw on headphones, or connect it to your dashboard. You can listen anywhere while doing just about anything.
Seriously, you'll actually look forward to folding clothes and mopping your floor when you can listen to your favorite podcasts.
Related Post: 7 Fascinating Podcasts for Moms who Miss Learning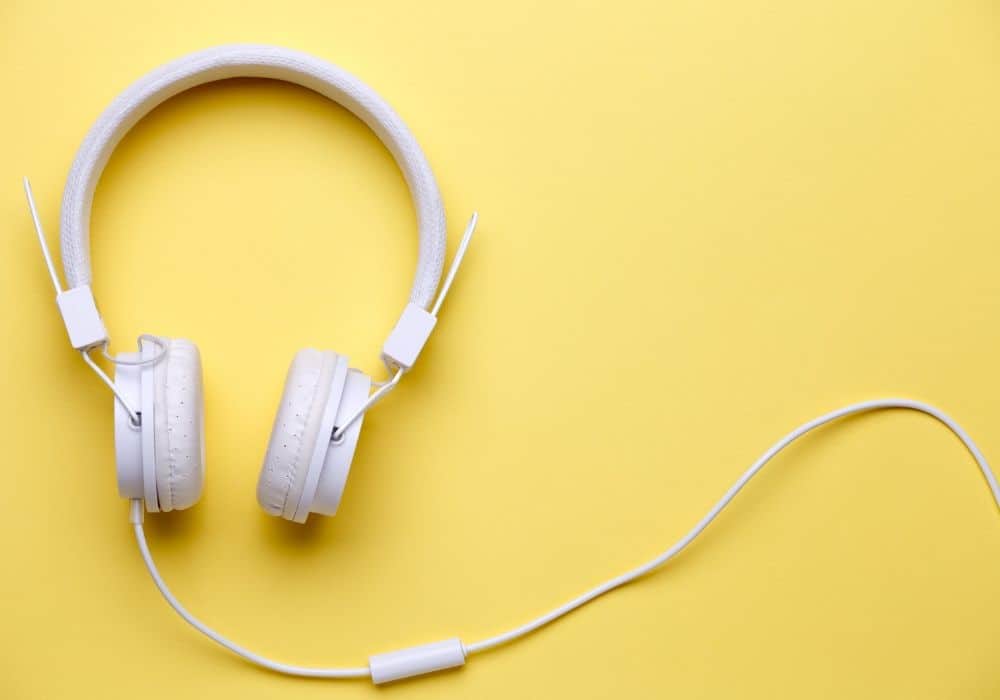 3. There's a podcast for EVERYTHING.
And i really do mean EVERYTHING. When it comes to podcasts, there is an insane amount of variety. Comedy, parenting, health and fitness, history, true crime, motivational–whatever you're looking for, there's a podcast that'll knock your socks off. Here are some of my all-around favorites.
Need a quick place to start? Check out any of these crazy-addictive series:
Oh, and there's even podcasts for kids! My kids love to listen to "Wow in the World". It's hilarious and educational.
There is literally no end to the amazingness and variety of podcasts at your fingertips.
4. You get to learn awesome stuff and be inspired.
Which, at the end of the day, just makes you a better mom. I'm always learning stuff that helps informs my parenting or helps me be more understanding of people who are different than me.
I'm not exaggerating when I say that podcasts have changed my life. Listening to podcasts is what inspired me to start this blog, try intermittent fasting (which helped me lose 35 lbs), and keeps me informed about the world around me. If I could hug podcasts, I would.
BASICALLY, PODCASTS ARE THE BEE'S KNEES.
While they're great for most everyone, podcasts are an especially amazing resource for busy moms. You can feed your brain as you go about your day doin' your thing. Check out Apple Podcasts or Stitcher and bring this amazing force into your life. Start with one of the addictive series I mentioned and then tell me all about how obsessed you are (because you will be).
Listen on, mama!
ADDITIONAL READING: