There have been 2 major themes of my weight-loss journey:
Super slow weight-loss
Lots of plateaus
In fact, I've spent the better chuck of 2018 in a serious weight-loss plateau. Like, I thought that <surely my scale must be broken.
Because no matter what I did, I hung right around 163 lbs.
If I ate salads and raw nuts for a week?
163 lbs.
If I ate half a pan of Mississippi Mud Brownies while binge-watching The Good Place on Netflix?
Still 163 lbs.
Discouraging, right?
Because plateauing can make you feel like your goal is completely out of reach. Like maybe you're simply not capable of achieving great health. So why try?
So you skip the class at the gym and eat a bag of gummy bears because nothing matters anyways.
But you know what? That's garbage. Complete and utter nonsense.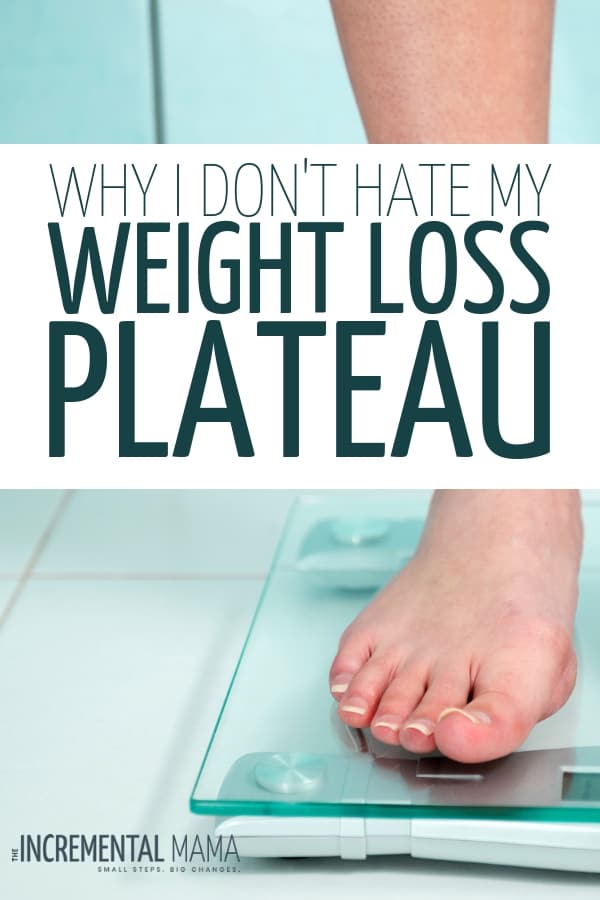 WEIGHT-LOSS PLATEAUS ARE YOUR FRIEND
In fact, if you are in a weight-loss plateau, you should be patting yourself on the back and jumping for joy.
Because plateauing can actually be a powerful tool to help you reach your goal. And it's a sign that your goal is actually within reach.
Let me explain:
We all know someone who rapidly lost a bunch of weight and then gained it all back again. Heck, we've probably been in that boat once or twice.
Because a lot of people who lose weight (especially when it's quick) gain it back. With a few extra pounds, for good measure.
So why is plateauing great?
Because it means your body is adjusting to a lower weight. And you're lowering your body weight set point and therefore increasing your chances of maintaining your weight loss for good.
It means no more yo-yoing. It means you're on the right track.
WAIT, WHAT IS A BODY WEIGHT SET POINT?
The body weight set point is the weight at which our body is comfortable.
You know how if you get the flu and lose 8 lbs (and rejoice because you can finally fit into that dress in your closet you've been hanging onto)? But then you blink and suddenly you've found that 8 lbs and are right back where you started?
That's your body weight set point.
Or it's the holidays and for weeks you eat like every meal is your last. You gain several pounds and fear having to go up a pants' size. But by the end of January you're delighted to find that you're back to the pre-holiday weight. [whew!]
That's your body weight set point.
But when you plateau after weight loss, this gives your body time to adjust to a new baseline. To create a NEW body weight set point.
So let's say that you lose 25 lbs over the course a 5 months. And then you plateau for a while.
And so you tweak something and finally manage to lose another 5 lbs.
But then you go hog wild on a cruise and eat your bodyweight in buttery lobster and spend your time practically making out with the 24 hour frozen yogurt machine.
Are you suddenly going to gain everything back and go back to your start weight?
Probably not.
When the dust all settles, you're probably going to go back to your new body weight set point and just gain back 5 lbs.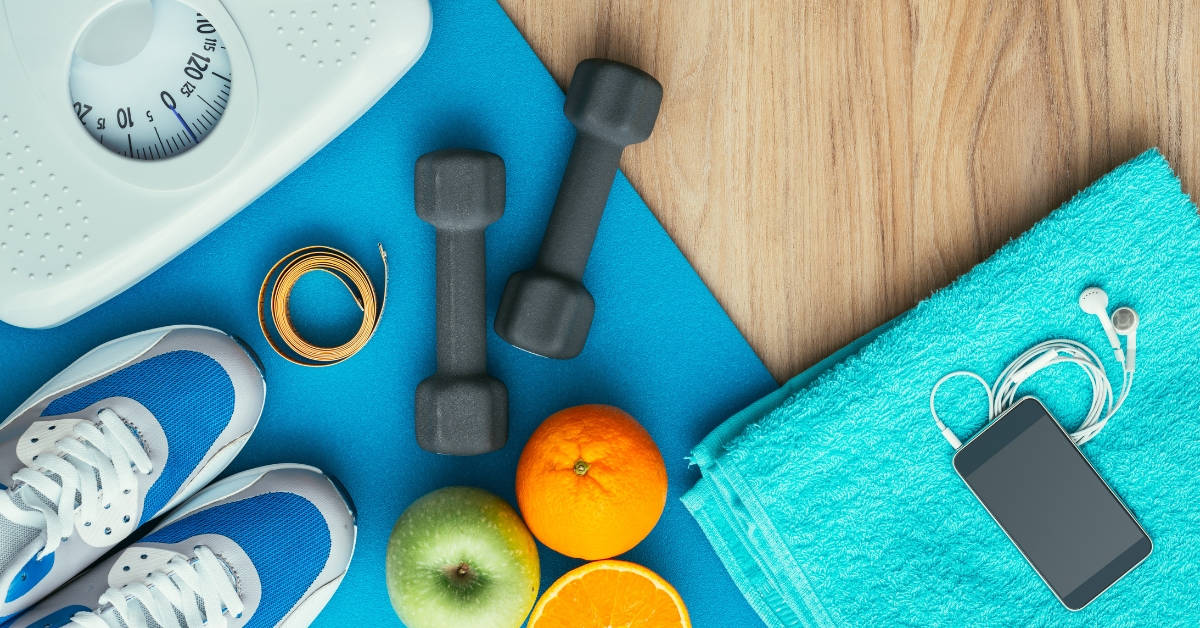 MY WEIGHT-LOSS JOURNEY
Don't get me wrong. It's hard to stay zen about weight-loss plateaus. Especially when your results are super duper slow.
Which is definitely how I would characterize my weight loss over the last 21 months. (I'm much more tortoise than hare)
I started the end of January 2017 after the December birth of my 4th (and last) baby. After having 4 kids back-to-back (my oldest was 4 when my 4th was born–and yes, all single births), my body was a complete wreck.
Even after the few weeks of rapid postpartum weight loss, I was a whopping 198 lbs. Much higher than I had ever been at that point.
I was ready for a change. I was ready to feel good and have the energy I needed to keep up with 4 little kids and a job.
So I got to work. I joined a gym, hired a personal trainer, worked on my eating, and worked my butt off.
But despite determined efforts in the kitchen and at the gym, I managed to lose a grand total of 0 lbs.
(You can read more about that and why I refused to give up HERE)
Yeah, ZERO.
But I kept going. And then I started intermittent fasting and managed to lose weight while breastfeeding, something I'd never done while nursing my previous 3 children.
And thus started a series of slow weight-loss, habit change…and weight-loss plateaus.
And this last plateau was a doozy. Eight months of basically nothing.
But you know what? I've finally moved past this 8 month long plateau to drop another 5 lbs. Which puts me just a few pounds away from my weight when I got married and was wearing size 6 pants.
And that, my friends, is pretty exciting.
Because I'm not scared about gaining that weight back. Because this slow weight loss and endless plateauing has meant that I've completely changed my habits from where they were 21 months ago.
And I've completely changed my body weight set point.
JUST KEEP GOING
If you're in a weight-loss plateau, take heart. Because you are laying the foundation for permanent weight loss. And if you keep at it and keep working towards greater health, you will get there.
If you refuse to give up, this plateau won't last forever.
And remember: when it comes to weight loss, fast does not win the race.
>You've got this!
ADDITIONAL RESOURCES
FAVORITE BOOKS ON NUTRITION 
The 10-Day Detox Diet by Dr. Mark Hyman: Though a bit restrictive, this plan hands-down gave me the most energy I've ever had in my life.
Why We Get Fat and What to Do About it by Gary Taubes: Heard carbs are bad for you, but not sure why? This book breaks makes complex scientific research easy to understand.